EventWell announces support of Eventologists in new corporate partnership
EventWell announces support of Eventologists in new corporate partnership
Eventologists
is very pleased to announce that we will be supporting
EventWell
, the event industry's community and charitable social enterprise – in an exciting new corporate partnership.
This new partnership will support the community and charitable projects that EventWell will be offering over the next 12 months including the 2021 event wellbeing day and week educational campaigns, the EventWell Illuminate event management student education programme, and plans for a much needed and dedicated industry support and helpline for creative, event, hospitality and travel professionals.
You can read more about our partnership in the press release on the EventWell website.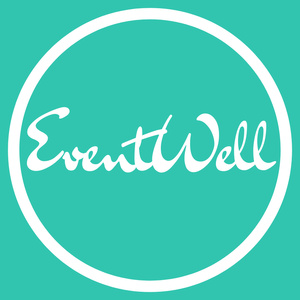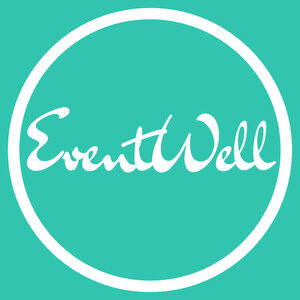 Inspiring Ideas to Make a Splash at your Next Event with our Underwater Theme
Underwater Themed Event Party Ideas
Underwater-Table-Centrepiece-1024x683
Underwater Theme Coral Table Centre (4)
Underwater Theme Coral Table Centre
Underwater Theme Coral Table Centre 4
Deep Sea Divers for Underwater Theme
Underwater Theme Coral Table Centre 2
Underwater-Themed-table-Centre
Mermain Make-up artist Underwater Theme
Deep-sea diver escapology act Underwater Theme
Underwater Themed Event Bar Hire
Underwater-Theming-and-Decor
Mermaids for Underwater Themed Events
Underwater-Themed-Gala-Dinner
Living Table Underwater Theme
Sea Goddess Underwater Theme
Underwater Theme Showglobe
Inspiring Ideas to Make a Splash at your Next Event with our Underwater Theme
Looking to create your own magical underwater Atlantis at your next event?  Or maybe wanting to swap the summer heat for the cool depths of the ocean blue.  Whatever the weather or season, let Eventologists show you a sample of our inspiring tips to make sure you're not just paddling in the shallows but having a swimming time in the deep blue.
Picture your guests entering though a sea themed entrance as they're surrounded by the sights and sounds of the sea with underwater props.  Imagine splashes of blue wall draping, twinkly twig table centres, coral table centres and mysterious coral cave entrances. Our stunning jellyfish ceiling canopy of shimmering sea-life really captures the essence of the sea.
Your guests will feel fully immersed as we transport them to an underwater world of sea themed entertainment where mermaids exist and underwater explorers discover.  With Eventologists, you get an amazing variety of underwater music, dance and fun! With our live sea theme performers at your disposal, you can be sure that your sub-aquatic soiree will go swimmingly.
Your Underwater event theme décor could include:
Twinkly Sea Tunnel Hire
Bubble and Floating Fish Ceiling Hire
Ice Sculpture Hire
Sea Foliage or Coral Table Centrepieces Hire
Underwater Stage Hire
Your Underwater themed entertainment may include:
Jellyfish on Stilts
Bubbleologists
Underwater Contortionist
Underwater Explorers
Mermaid Bars
Mermaid Stilt-walkers
Tank Entertainers
Call our Event Stylists to help you create your awesome Underwater Themed Event – 01162436986.
Celebrate Festival Season with our Top Tips to Create a Sizzling Themed Event
Festival-Theme-Entertainers
Festival Theme Welly Table Centre
Festival Themed Entertainment
Festival themed entertainment
Festival Themed Event Decor
Celebrate Festival Season with our Top Tips to Create a Sizzling Themed Event
In need of an escape from work woes? Why not let Eventologists create your very own festival themed event getaway filled with colour, sunshine and all-round good vibes.
Festival Themed Events are a great way of celebrating the summer with awesome music, food and entertainment. With this themed event, can can ,transform any indoor or outdoor space into your own mini-festival, so there'll be no need for wellies and raincoats, whatever the weather.
You don't need to go to Glastonbury to get into the festival spirit – Eventologists can bring the celebrations to you.  So, leave your tent at home and get ready to enter a mud free zone of vibrant colour draping, luscious live walls and colourful paper lanterns. This theme can be customised to work for corporate dinners, awards ceremonies, charity fundraisers,office parties and much more.
Your guests can walk through a stunning, enchanted walkway of foliage and fairy lights.  We can create a really authentic festival vibe with a ribbon festooned ceiling, funky painted packing crates and festival flags and signs.  Let your guests chill out in a dedicated area filled with pallet tables and seating where they can grab cocktails from a rustic bar or get glitter tattoos and face paints.
No festival would be complete without some live entertainment. Eventologists has an extensive range of acts that are sure to delight – from stilt walkers and fire breathers to inflatables and funfair stalls.
Whatever festival vibe you want to create, don't miss out on the chance to get VIP access to all of Eventologists incredible festival themed inspiration.
A Festival Themed event can include a variety of props and décor:
Rustic/Pallet Bar Hire
Rustic/Pallet furniture Hire
Foliage Tunnel Entrance Hire
Bunting Ceiling Hire
Graffiti Backdrop Hire
Festival Themed Trees Hire
Festival Letters Hire
Living Walls Hire
Finger Post Signage Hire
Sunflower Table Centre Hire
You can entertain your guests with a range of Festival acts, such as:
Acrobats
Stilt Walkers
Jugglers
Face Painters
Henna Tattoo Artists
Fire Breathers
Inflatables
Funfair Stalls
Call our Event Stylists to help you create  your perfect Festival Themed Event –  01162436986.
Top 20 Classic Event Themes for 2020
roaring 20s flapper girls
Great Gatsby Theme Table Centrepieces
Winter-wonderland-ice-tunnel
Winter-Wonderland-Themed-Event
Winter Wonderland or Ice Themed Event Bar Hire
Alice-in-Wonderland-theme0
Alice-in-Wonderland-Characters0
Las Vegas Theme Roulette Table
Masquerade Dinner Event Theme
The Lion, Witch and Wardrobe Event Theme
Great British Picnic Event Theme
British Outdoor Pub Theme
Great-British-Garden-Party (1)
Great-British-Summer-Theme (1)
Oktoberfest Theme Food Hut
Masquerade Mask Table Centre
Red-and-Gold-Masquerade-Themed-Event
Glam-And-Glitz-Entrance-feature
Glam-and-Glitz-Entertainment
1980s Retro Themed Event Bar Hire
80s Rubiks Cube Table Centre 2
Rubiks Cube Table Centre 80s
Willy Wonka Theme Table Centres (2)
Willy-Wonka-Theme-Table-Centres
Willy-Wonka-Lollipops-and-Cndy-canes
harry-potter-theme-table-centres
Las Vegas Event Theme Props
Las Vegas Event Theme Playing Cards Props
Festival Theme Welly Table Centre
Festival-Theme-Entertainers
Top 20 Classic Event Themes for 2020
At Eventologists we strive for the best, most outstanding and outrageous events and designs we can create. This, of course, comes with a lot of different themes that can make an event spectacular and interesting. To make it easy for you to decide on the theme for your next event, we put together a list of 20 classic event themes that will never disappoint your customers.
You can never go wrong with a Whimsical Winter Wonderland Theme between December and February! Surround the room with snowy Christmas trees, sparkly white table centres, winter themed centrepieces, ice themed props and dazzling fairy lights for the most magical experience you could wish for.
2. Beer Festival
Festival themed Events are exciting throughout the year but a Beer Festivals is one that will definitely excite beer drinkers for sure. Whether you are looking to run Fam Trips or Beer Tasting Sessions or just want to do something different with a Bavarian Themed Event. Beer inspired events work really well as an Autumn Theme along with Street food stalls and German Food Huts!
3. Glam & Glitz
A Glam & Glitz themed party is all about sparkles and glamour, from black tie events, charity balls to Christmas parties, it fits to all. Dazzle up the room with crystal chandelier table centres, shimmery wall draping, glittery floors, theatrical ceiling draping and sparkly or light up table centrepieces to wow your guests with all things that glitter and shine!
4. Las Vegas
Create a Saturday night on any night of the week with a Las Vegas themed event. Welcome your guests through our Casino entrance where show girls, magicians and fire eaters will entertain them.  Dress the room with red wall draping, theatrical feather centrepieces and Casino themed props with Frank Sinatra playing in the background and the ching ching of the Slot Machines and Roulette Tables.
5. Masquerade
Create a mysterious vibe with a Masquerade themed event or Venetian themed event. Take your guests back to the Italian Renaissance with a beautifully themed room with lavish wall draping, striking face and eye masks and Romanesque props, gold table centres and luxurious masquerade backdrops. Our masquerade themed entertainers will then transport you to a land of magic and mystery to enjoy a night to remember!
6. Great Gatsby
Venture back to the 1920s with a Great Gatsby themed event, the era of economic boom and industrial growth, celebration and merriment. From Flapper and Dapper entertainers, to giant chandeliers, sparkly draping and jazz, swing music, there are lots of ideas to get your Great Gatsby party to one your guest will never forget.
7. Hollywood
The elegant and dazzling world of Hollywood is a perfect theme throughout the year! The glamour and glitz arrive is Hollywood style with giant Oscar statues, paparazzi entertainers, celebrity look-a-likes, stunning Hollywood themed table centres and Hollywood themed props such as Giant Clapper Boards, Hollywood Camera Props and even a Giant Directors Chair!
8. 80s Theme
Take your guests back in time to the 80's – the era of bright neon colours, slinkies and Rubik's cubes. Create a retro themed room with multi-coloured curtains, funky 80's themed chandeliers, giant 80s posters, giant 80's themed props and Rubik's cube table centres. Dress up as your favourite 80's icons and groove to the music around your handbag till late in the night!
Transform your event to the magical world of Alice in Wonderland. Want into a truly extraordinary adventure with Giant Cupcakes, giant cards & tea cups, mystical forests and even a giant cat Cheshire. Alice in Wonderland themed events work wonderfully throughout the year for a totally immersive and exciting adventure.
10. The Lion, The Witch and the Wardrobe
A classical book and a firm favourite at Christmas. Walk through the wardrobe to an adventure that you'll never forget in the make-believe world of Narnia. Sparkly fairy lights and snow-covered pathways will lead your guests down through to an imaginative fairy tale world. A Narnia Themed Event is a great Christmas party theme and a great alternative to a Winter Wonderland theme. We bring you sleighs, Aslan, polar bears, snow drenched trees, icicle ceiling and chandeliers and ice bars to create Narnia at your venue.
11. Harry Potter
Be wowed with wizardry and magic at a Hogwarts themed event where everything including a Harry Potter and Dumbledore look-alike will amaze you! A Harry Potter themed event is a great alternative to a Halloween Themed event which sparks everyone's imagination. From the moment guests go through the magical wall at Platform 9 3/4, all your guests will be amazed by this spooky and majestic event.  Let's transform your venue with ceilings with floating candles, magical backdrops of Diagon Alley and The Great Hall as well as spooky table centres that light up!
12. Willy Wonka
Buy a Golden ticket and transport you and your guests to a world or pure imagination. A Willy Wonka Themed event is full of colour, scenery, lighting and table decorations, to get the feel of the most amazing Chocolate Factory in the world. From chocolate fountains and Oompa Loompa entertainers to swirly tree tables centres and multi coloured-draping around the room, your guest will be blown away.
13. Star Wars
Create a space-like scenery for your guests with a Star Wars themed event, where guests can step into a spaceship and get to experience different planets. With star ships hanging from the ceiling and life-size 3D or human Stormtroopers and a 3D Yoda model you can have your guest feel as if they are experiencing the movie itself.
14. Wild West
Put the Yee Haw into your event with a Wild West themed party! An ultimate adventure where guests can truly have an immersive experience with the deep wild west where guests can dress up as Cowboys and girls. Let us transform your room into a scene from Blazing Saddles with wagon prop hire, hay bale seating, wagon wheel props, wild west themed props, totem poles, bucking bronco hire and lots more to create the wildest night of merriment with line dancing, drinking and singing!
15. Circus
Roll up roll up – get ready for the best show in town with a Circus themed event– full of colour, nostalgia and imagination. Circus themed props in bright colours and circus themed table centres create impact and drama of the big top. Circus entertainers astound and amaze with their juggling skills, acrobatics and circus tricks whilst guests tuck in to endless amounts of popcorn and candy floss!
16. Hanami Festival
A blossom theme is the ultimate spring theme when it comes to creating the outdoors indoors! Japanese Blossom Trees, Blossom Ceiling decor, blossom Living wall backdrops, foliage and blossom table centres, blossom themed entrance arches and other blossom décor to create a forest for the most beautiful season!
17. Future Thinking Theme
A Future Thinking themed event is all about being creative, limitless and thinking outside of the box. With futuristic table centres, mirror bars and cloud and contemporary furniture, this is a really unusual theme that combines all stunning ideas to represent a futuristic themed event that is not a space theme.
18. Festival Theme
Our festival themed event is full of colour, excitement and vibrancy of a music festival. We bring you the best of a Glastonbury Themed Event with colourful pallet seating, bunting trees, music, and food stalls. It's an innovative, experiential and truly immersive theme where there is no need for muddy feet, long waiting lines and personal hygiene, you get only the good!
Whether you are looking to create the ultimate British event or celebrating an industry milestone, our British themed party is a brilliant theme and popular throughout the year especially during British sporting moments and British Royal Events. A great option for summer parties, gala dinners, or awards dinners, company fun days, we'll take your guests on a journey from the iconic buildings of London to the hills and sheep of wales!
20. Summer Parties
The corporate summer party is an annual event in the social calendar allowing companies to bring their teams together for internal events, annual gala dinners, family fun days or company summer fetes.
Our annual social gatherings, can be themed with summer décor ideas or be an outdoor themed event with outdoor furniture, summer themed props, artificial trees, inflatables, summer fete games or outdoor food vendors.
75 Best Party Themes that Event Planners Suggest after Covid-19 Lockdown
75 Best Party Themes that Event Planners Suggest after Covid-19 Lockdown
There's no doubt that following almost four months of lockdown, a big celebration party will be at the top of many people's minds. Creative event themes are an amazing way to take any party to the next level – ensuring your guests have an awesome time and step away from a very memorable event.
The tricky part of your post-Covid event planning will be coming up with the perfect theme or party idea, and this is where Eventologists can add inspiration. After all, we are the event Engineers. We understand the 'oology' of events and we always have our pulse on the latest event trends.
We've been looking at event themes that will be popular for parties post-Covid, and we've surveyed our close clients and event planners to share their thoughts on the best upcoming themed events ideas.
With everyone desperate to meet, friends, family and colleagues – balloons, streamers, banners, beer, and burgers just won't cut it. People will have a penchant for cool new ideas and experiences, so live events will need to be even more innovative and creative than before!
To help inspire you in this area, we've compiled a list of 75 cool post-Covid event themes, where we're sure you will find the most epic theme for your next party.
Our list includes tips on how to turn favourite party themes like Vegas or Glam & Glitz Nights into truly unforgettable experiential event themes. Our suggestions offer a range of themes, from party ideas that are a bit abstract to classic party themes to futuristic event themes.
You can customize any of our unique party theme ideas into your own personalized version to make it even better. Was hope as you go through our list that you'll feel inspired to get your own innovative ideas flowing.
Top 75 Event Theme Ideas:
1. Carnival Theme
We love creating event themes around real events, and since this year we can't travel easily, how about creating your favourite carnival in your backyard? Maybe a Caribbean Carnival Theme or a Rio Carnival Themed Event? Or perhaps nearer to home, a Notting Hill Carnival Theme? Use bright coloured bunting in the ceiling, large feather mask props and over the top entrances and installations to create the vibe! And don't forget to book the steel drums band and carnival float!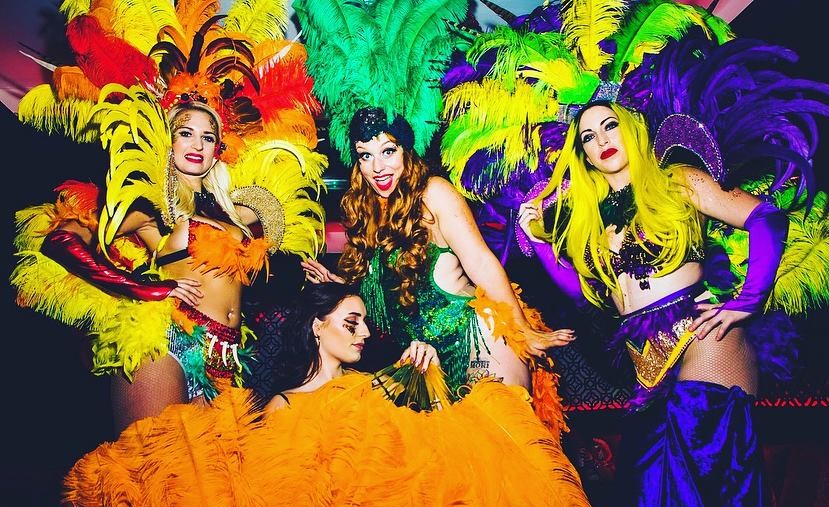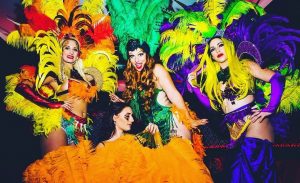 2. Coachella Theme
You don't need to feel the FOMO, grab your friends, and bring the party to you by hosting a Coachella-themed party to your garden. This festival is all about fashion, music and the arts so make sure that you set the BOHO themed dress code for your event with an epic playlist of the fave summer tracks. This arts and music festival should feature the compulsory larger-than-life sculptures to decorate your festival space – maybe over-sized butterflies, a Ferris wheel and flowers. Chill out on rugs and big cushions in tepees whilst sipping on colourful cocktails!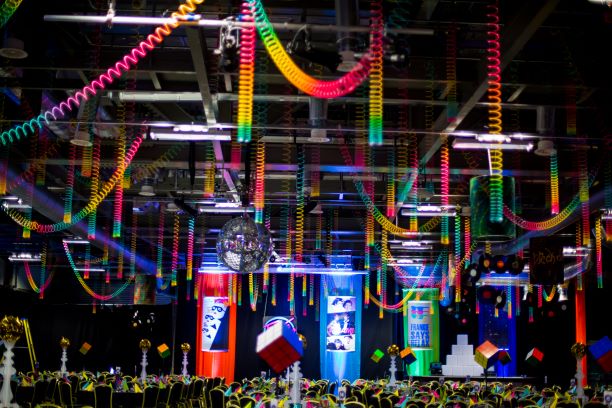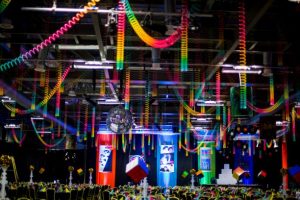 3. Music Festival Theme
Let's face it whilst we've loved the virtual events, we are all missing the real thing. So why not grab your neighbours and friends and host your favourite Music Festival like a street Festival. Music Festivals are all about the best music, bands, Camping and beer, so why not set up beer tents, a music stage for a live band, set up tents on your front lawn. Decorate your garden or street with bunting and festoon lights, hire Pallet seating and Bean Bags to chill out on and drop in some bright festival props to transform the space.
4. Pop Art Theme
We've borrowed some inspiration from 'Warhol' to create this Pop Culture Theme that we love so much. There are so many great ideas to personalise this theme with Pop Art Style posters of attendees at the event, Bright Neon Colours, Silhouette Light Boxes dotted around the Room and even a bespoke dance floor to match the posters.
5. Summer Festival Theme
Let's face it we all look forward to a summer festival every year to show off our hippy chick side! As we are all missing the real thing, why not invite neighbours and friends and host your favourite Summer Festival in your Bar or Pub. Summer Festivals are all about the best music, Fun, Glamping and Gin and Tonics, so why not set up a Vintage Gin Bar with flavoured Gins? How about a Pergola canopy with foliage as a chill out space? a music stage for a live band and lots of colourful bunting in your beer garden! Extra decorations can include festoon lights, Pallet seat hire and Outdoor Furniture Hire and drop in some bright festival Parasols and Props to transform the space.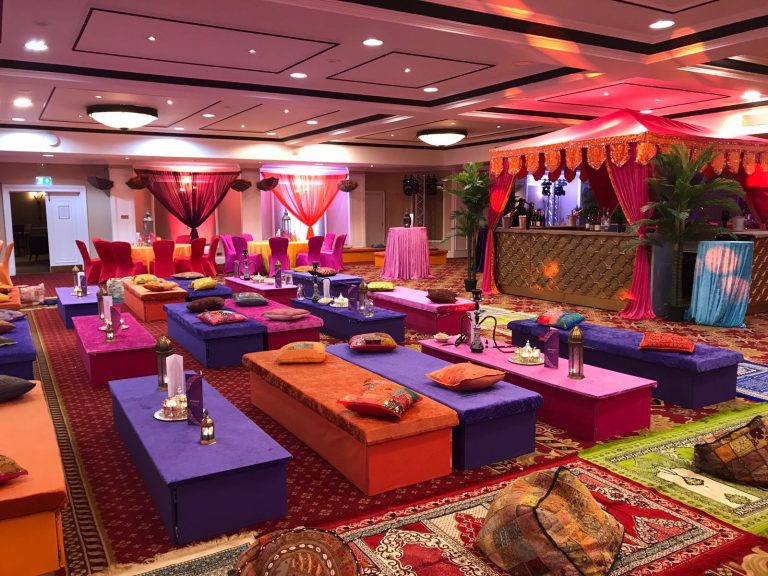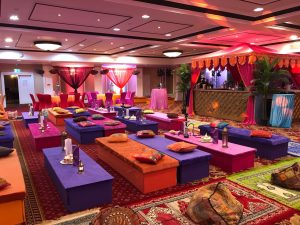 6. Arabian Nights Theme
Arabian Nights Themed Parties allow you to host a mysterious and luxurious evening theme with fantastic décor options that work particularly well for Bedouin tents and marquees or outside. One of our favourite décor options is ceiling draping and low seating to create an intimate atmosphere. Use warm lighting to create an atmosphere and luxurious wall draping, street food carts and small shisha lounge area outside to finish the look!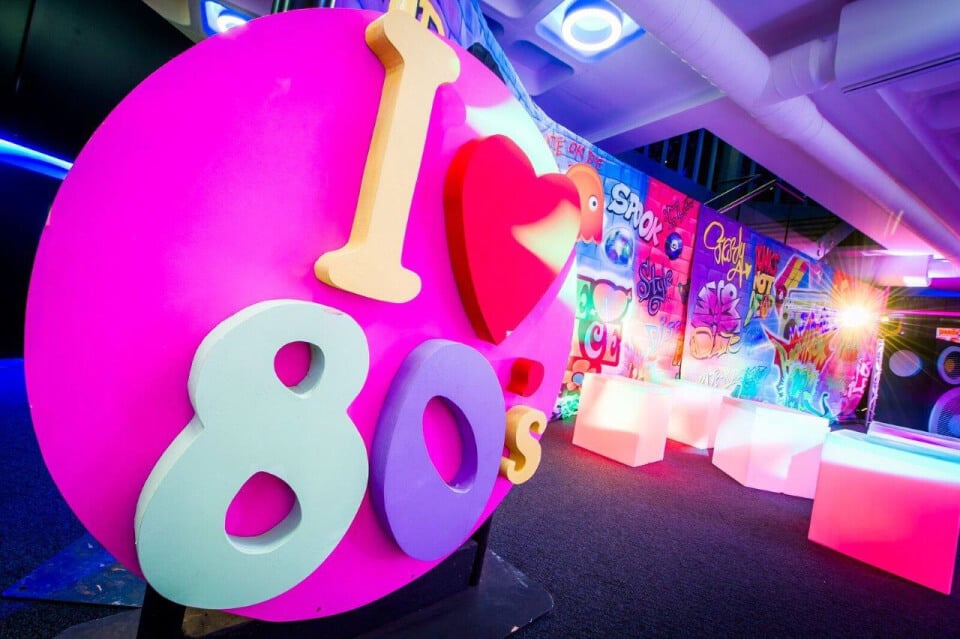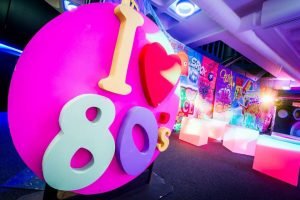 7. 80's Theme
The retro decade is a great era for a retro themed event, as it is connected to some of the most awesome pop, music, and fashion creations. 80's theme events are just so much fun as we dance to our favourite soul music and practice those 'Madonna Moves'. Slinky Ceiling Décor, Neon signage and Ghetto Blaster Boombox props transform spaces along with brightly coloured wall draping! Drop in some 80's style posters and you've got one groovin' party.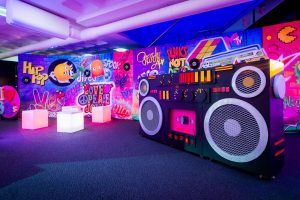 8. 90's Theme
A 90's theme so much fun and has grown in popularity as the generation as we see a comeback to some of our favourite shows such as Saved by The Bell and Friends. Guests dress up in their favourite characters for that extra authenticity. We can incorporate colourful 90's decor such as paint Graffiti style backdrops, Iconic 90's prop hire such as Giant Phones, CD's, and Play Stations to create the atmosphere. Drop in that tribute boy band to create a night of nostalgia!
9. Real Life Super Heroes Theme
We think this will be a popular theme because of so many superheroes that have impacted our lives during Covid. NHS heroes, Amazon delivery heroes, Joe Wicks, Captain Tom More – we think these people have inspired us and the world – there could even be a superhero within your organisation. A theme based around looking at the superhero within us or a living super hero theme will be a real feel good theme for people to enjoy! You could also make things more interesting by asking attendees to create their own superheroes and have a prize for the best one.
10. Fictional Super Heroes Theme
Marvel's movie adaptation, Superhero films and many popular comics and stories, have always resonated with the child or the adult in us. A Super Heroes theme never fails to disappoint with endless choices of colour schemes, characters to dress up as and spaces to decorate such as a kryptonite cave for a bar, a sci-fi tunnel to walk through and even podiums with super hero props filling the space. There are so many options to create this into an immersive event with a storyline that runs throughout the event!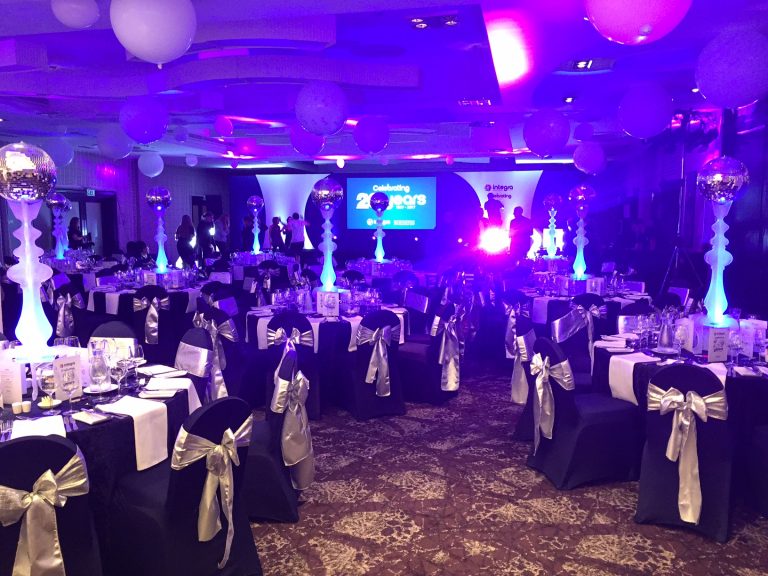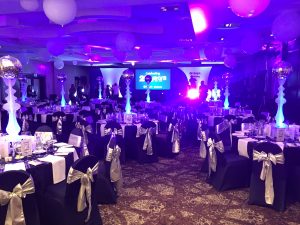 11. Bubbles and Balloons Theme
Suppliers such as Bubble Gum Balloons have inspired balloons to balloon installations, organic balloon displays that can create entrances, ceiling décor and balloon table centres. Link this all with bubble entertainers, bubbly at drinks reception and even bubble shaped chill out spaces making this a stunning celebratory theme after lockdown!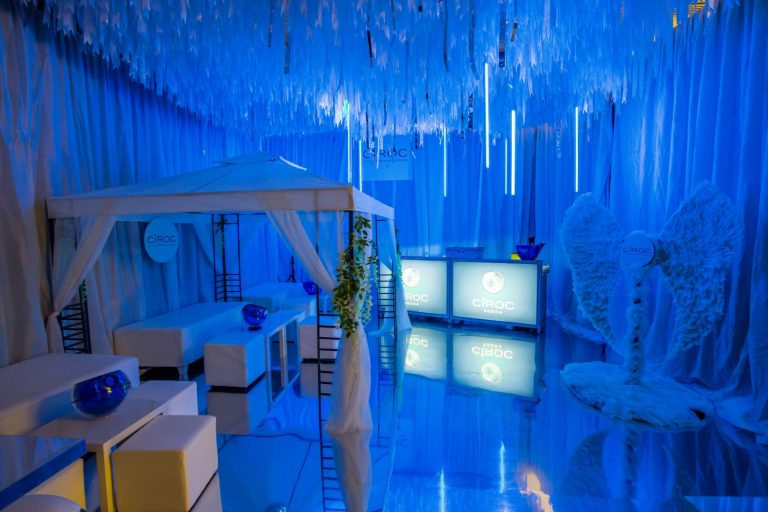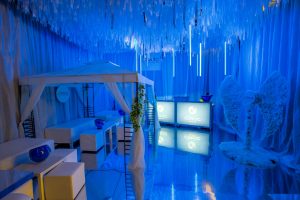 12. Ibiza Chill Out Theme
Missing your holiday fun? Ibiza is the holiday for party goers, so why not create a club style event or Café Del Mar style Beach Theme in an outdoor space, to replicate your holiday theme? Use Low white seating, white poseur tables, parasols lighting and lasers to set the scene. Throw in some sandpits, palm trees and some classic chilled Ibiza tracks to create the ambience!
13. My 18-30 Holiday Theme
Everyone remembers their first holiday away from their parents, sun, sea, sangria, and lots of memories of fun with friends. Our 18-30 Holiday Party Theme is as kitsch and cheesy as you want! The décor can be inflatable palm trees, beach chairs, beach umbrellas, pool floats, ball pools… entertainers serving tequila shots from empty pill bottles!
14. A Night at the Drive-in Movies Theme
Create a drive-in experience or cinema theme whilst social distancing. You could go to town with this theme with movie props dotted around, cinema ticket invitations and ushers selling popcorn. Darken the lighting in the space and a giant screen could be dressed like the old-fashioned movies. Include movie look-alikes and Hollywood look-alike entertainers to create an immersive space to enjoy your presentation!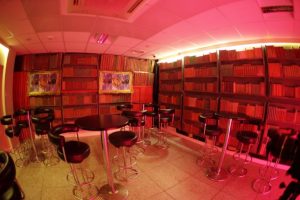 15. Back to School Theme
We've all felt like kids during summer holidays during lockdown, so why not host a Back to School Event. Invite your attendees to dress up as school kids wearing old school uniforms and ties. Create a Tuck Shop for treats or drinks, create a school canteen style dining area. You could have the Stage backdrop as a graffiti wall. Everyone could self-distance on school desks and you could have digital graffiti walls for guests to leave their thoughts! Drinks Could be served from mini milk bottles and everyone will love the games that we set up in the playground as the bell rings!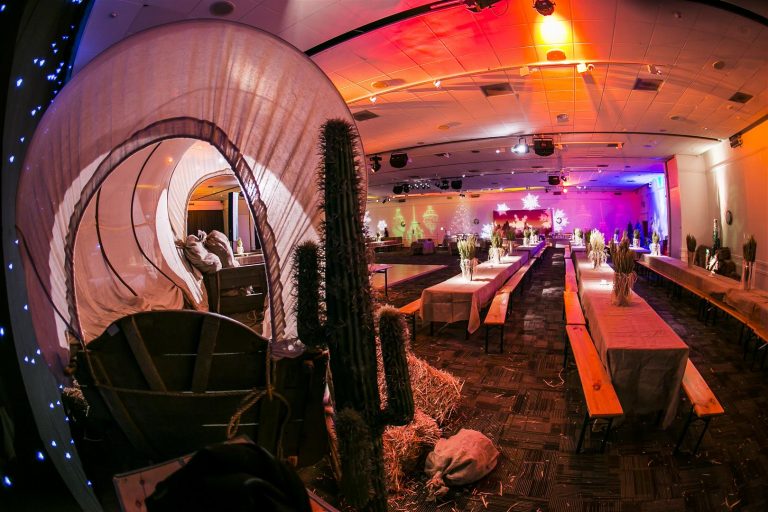 16. Hoedown Theme
Go Wild West with barrels and hay bales with a country theme! Wild West style rustic décor could include rustic benches and tables, white or canvas bunting and string lights and a wooden a dance floor! For entertainment, how about some shoot-out games and a rodeo bull or for a totally interactive experience with guests!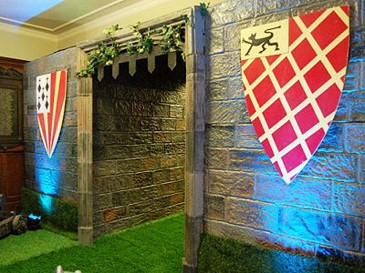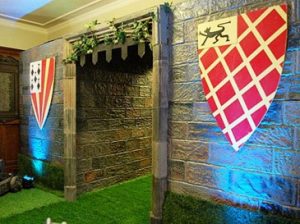 17. Game of Thrones Theme
Who misses this most awesome epic box set – Game of Thrones hooked the world with its storyline and now hooks the Events Word with the endless possibilities for Game of Thrones Themed Events? If you've spent lockdown watching box sets then re-enacting your favourite TV series could be a great party theme. Dress your space to look like a cancel with castle walls, bridges, shields, that Game of Thrones tree. Get guests to dress as their favourite characters. Recreate the cities as ice palaces, go rustic with distressed décor like the north, or opulent like King's Landing.
18. Black & White Theme
If you missed a prom or a summer ball this year, an absolute classic event that works for Roaring 20's, Hollywood – anything goes with Black and White Themed Events. It's a classic that everyone attending can associate with as most people own black tuxedo's or dresses. Black goes with everything so you can mix it up using other colour themes; some favourites include black and red at Valentines or for Moulin Rouge, black and gold for Glam and Glitz or 20s, Gold and White for Masquerade or even all white for Ibiza Theme. You can't go wrong with this combination!
19. Oktoberfest Theme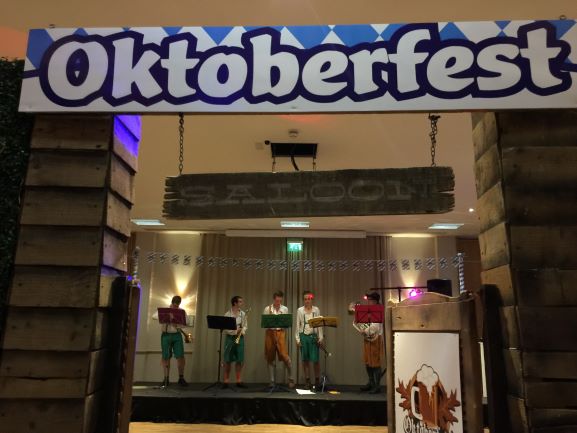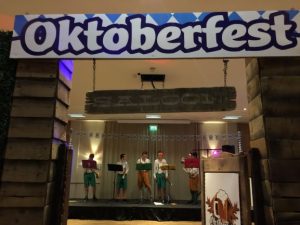 It looks like smaller events will return by Autumn. If you're a pub chain, independent pub with a beer garden or a venue with an outdoor space, you could consider transporting guests to Munich in October with an Oktoberfest Themed Event! This German beer festival lends itself really well to an outdoor indoor theme, a marquee event or a rustic venue. Include picnic seats, rustic furniture hire of benches and tables. Colour palettes are often blue, white, browns and greens. You could include cool chandeliers, ribbon ceiling canopies and living walls for this theme!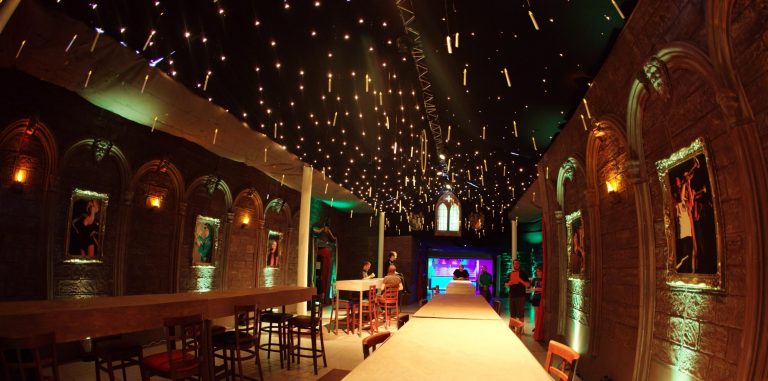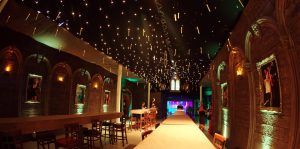 20. Harry Potter Theme
Kids and adults are missing their visit to Harry Potter Experience and even after over 20 years later – this book and film does not fail to disappoint as a live event? A Harry Potter themed Event could inspire you to include; Brick wall entrances with the 9 and ¾ sign, a game of Quidditch for team-building, spell book entrances, fire place props and rooms looking like libraries. Floating candles could create stunning ceiling décor and rustic benches and chairs can add the authenticity to your event for dining!
21. Mardi Gras Theme
We've missed the Rio Carnival, Notting Hill Carnival and lots of Mardi Gras Celebrations this year, so it's a great idea for a perfect pick-me-up party! Yellows, Greens and Purples, beads, butterflies and Mardi Gras masks are just what you need to recreate an elaborate Themed Party. Mardi Gras Table Centres in orange, pink or purple florals and feathers and get guests to arrive in home made parade floats for some fun! The vibrancy of this theme will make everything pop!
22. Emerald City/Wizard of Oz Theme
Who's had a duvet day watching nostalgic films from their childhood this lockdown? Oz and The Emerald City with Dorothy and Friends is a classic that everyone turns to for a singsong and family viewing. Create the favourite film you've watched as a real life event for a party theme; The Emerald Palace, green uplighting, a forest tunnel that leads to a yellow brick road. We bring you characters from Oz to meet and greet guests or maybe they could do a virtual Wizard of Oz performance where everyone can have a sing song!
23. Atlantis/Under The Sea Theme
Splish Splash, our Mermaid bar and Underwater theme events are magical for those who miss exploring on their holidays. Our under the sea theme includes a magical see cave covered with coral and seaweed which guests walk through, blue lighting and underwater bars, as well as colourful floating tropical fish in the ceiling. You could also have hanging bubble balloons or jelly fish as chandeliers to truly make you believe that you are underwater. Finish off with balloon or coral underwater table centres for the finishing touches.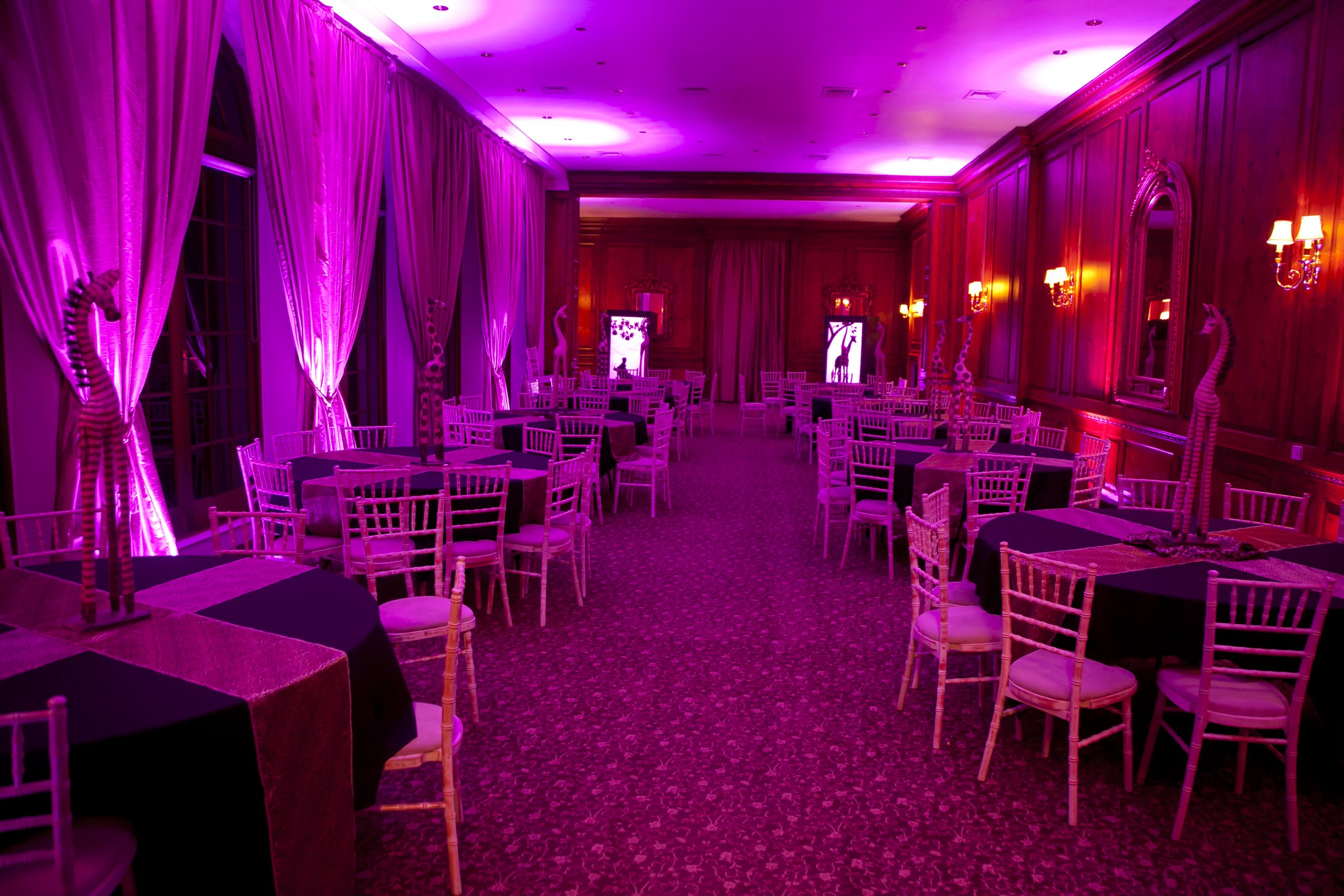 24. An African Adventure Safari Theme
Who doesn't dream of being in the Masai Mara walking around like an explorer or travel photographer right now? This adventure takes you on holiday with the music and sound of The Lion King to uplift you! Décor ideas for an African Themed Event includes lots of animal print, African drums, African Shield props and lush flora and fauna of trees and hills and exotic floral table centres. The dress code could be animal print or safari guides! Guests could be greeted by animal stilt walkers, and then maybe African acrobatic troop could stun guests with their agility!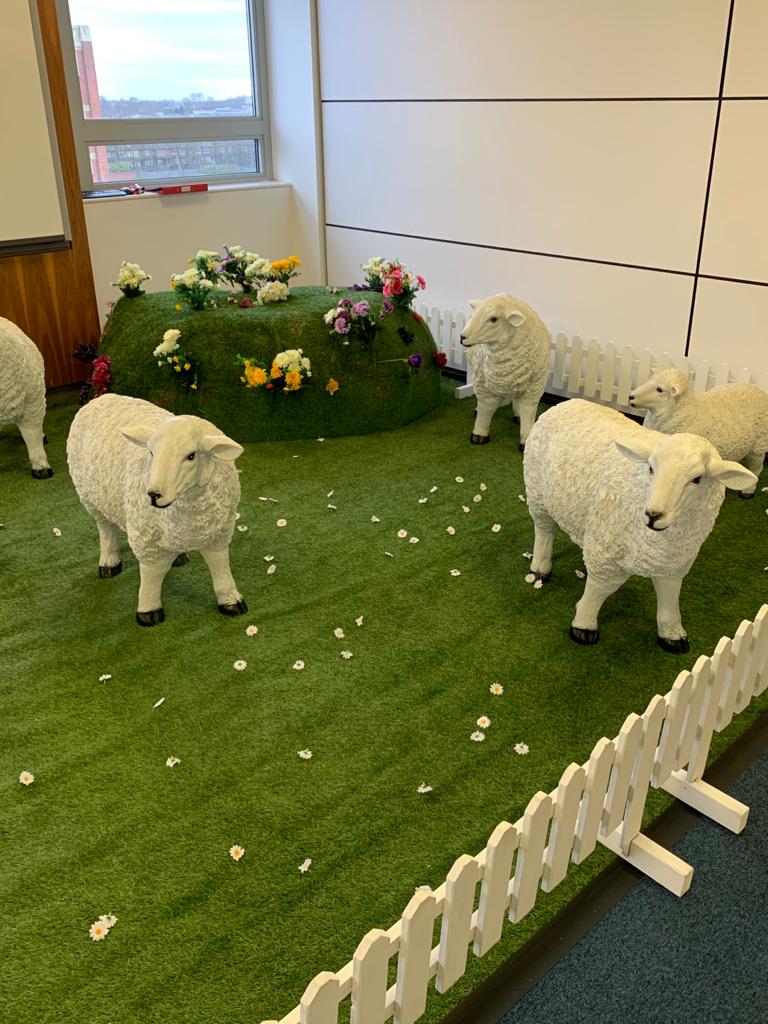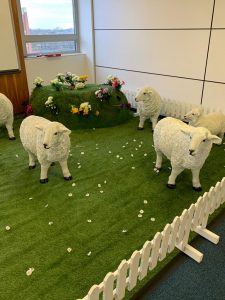 25. Petting Zoo Theme
Britain is all about UK farming and a day at the farm. We love this twist on a Great British Outdoors theme and the possibility of decor is endless here. Add rustic doors to the entrance of your farm that guests walk through. You can have barrels as poseur tables, hay bales for seating and green pastures where farm-yard props graze! This would suit indoor or outdoor events but don't forget to hand out the wellies! Guests dress up as farmers and you could even bring the petting zoo to you for fun!

26. Mindful Health Theme
Here's one that you can run virtually or as a live event even with smaller teams who return to work. A Healthy Body and Mind event theme that focuses on mindfulness, fitness, nutrition is great as there is so much evidence that this is correlated to productivity. You could create the outside inside with trees, grass and foliage as its proven that the outdoors is good for immunity. You could encourage attendees to attend in joggers or yoga wear and offer them bitesize workshops of things that they maynot have done before from high to low impact. You could offer a cooking class to help make better food selections by pointing out what food is good for different conditions. Smoothie or juice bars are popular and grazing stations with nuts, fruit and healthy snacks for throughout the day.
27. Saturday Night Fever Theme
Everyone knows the iconic 70's tune that everyone dances to at parties. We love the 70's era theme and all the glam that comes with it. We bring you mirror ball table centres, light up dance floors, glittery curtains and a host of 70's themed décor. Imagine mirrors in the ceiling, light up letters and 70's themed props! Guests could dress up with big hair, flared trousers and platform shoes to make it truly immersive.
28. Alice In Wonderland and Mad Hatter Theme
This is one of our favourites as you can hold it inside or outside and make it totally yours with higgledy piggeldy touches. The book and movie was so out there so there are plenty of ideas to influence you to create a quirky event. Décor could be a large table in the middle of a the garden with lots of vintage crockery, interesting Alice table centres, foliage and floral centrepieces, living walls with a cheshire cat prop. You could have the rabbit leading everyone into the party through our hobbit hole entrance or play croquet with the Queen of Hearts. We could have upside down furniture and Mad Hatter Props from the ceiling and entertainers could re-enact the story as a Alice Themed cabaret show to make it even more magical!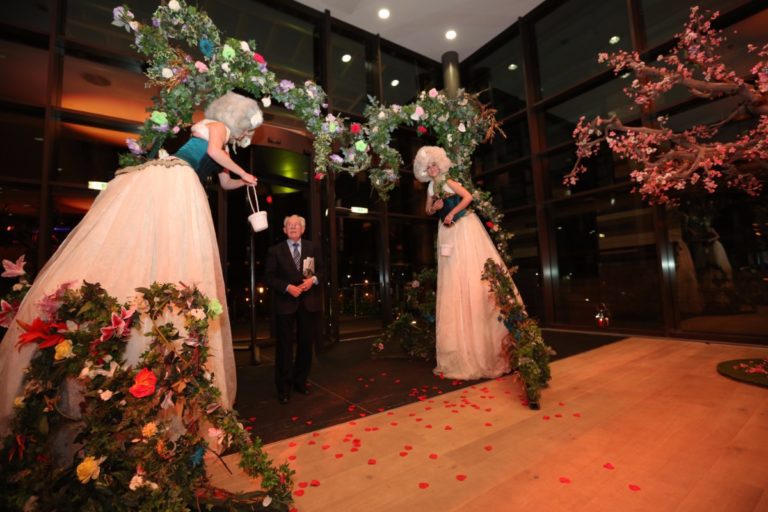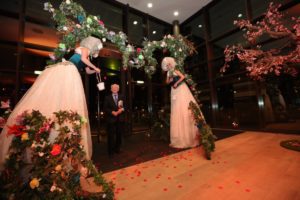 29. Midsummer Night's Dream Theme
This is a magical theme for summer evening events and great as an outdoor or indoor event. This Shakespeare themed event can include influences from the play with Italian themed props, outdoor props but always with natural décor, artificial trees, pretty white flowers and lots of foliage décor. We love hanging birdcages centrepieces or twiggy blossom table centres the theme. We love the idea of alfresco dining, a Mediterranean dining experience with meat platters, fresh fruit and stunning displays of salads along with fresh summer cocktails!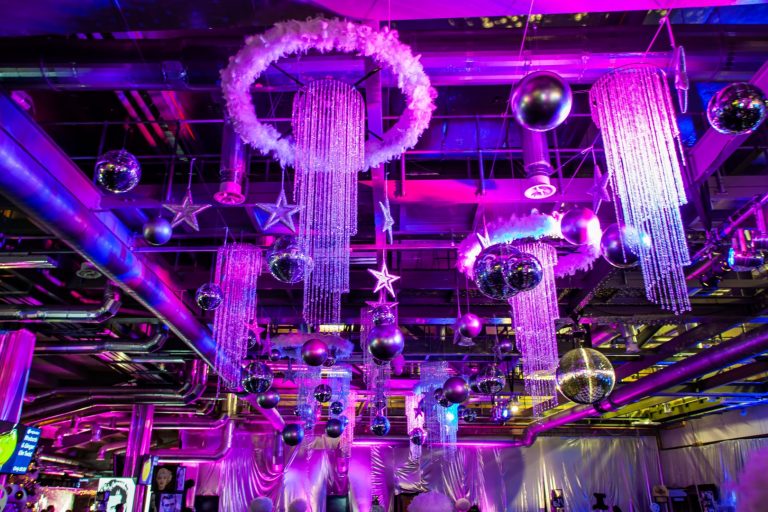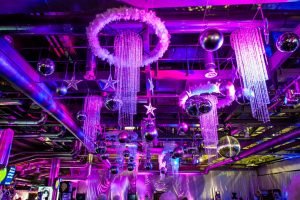 30. Diamonds are Forever Theme
Diamonds are a girl's best friend and totally oozes gorgeousness. We love bling themed events with shiny and sparkly decor that works so well as a theme for summer balls or charity events. We love crystal centrepieces and sparkly table centres along with luxurious tablecloths. We love using mirror tables, mirror dancefloors, mirror bar and contemporary furniture hire to reflect against the lighting. The colour options are endless with this theme, from black and silver, to white and silver or navy and silver to maximise this luxury event theme.
31. Masquerade Theme
Venetian themed events always have an element of mystery as people dress up in masks and stunning ball gowns. A masquerade theme is great for events where you want guests to dress up in formal wear. A general favourite for charity events and corporate events where décor could include venetian painted backdrops, Italian décor such as busts and roman pillars, giant mask props, fountains and water features, as well as masquerade mask centrepieces.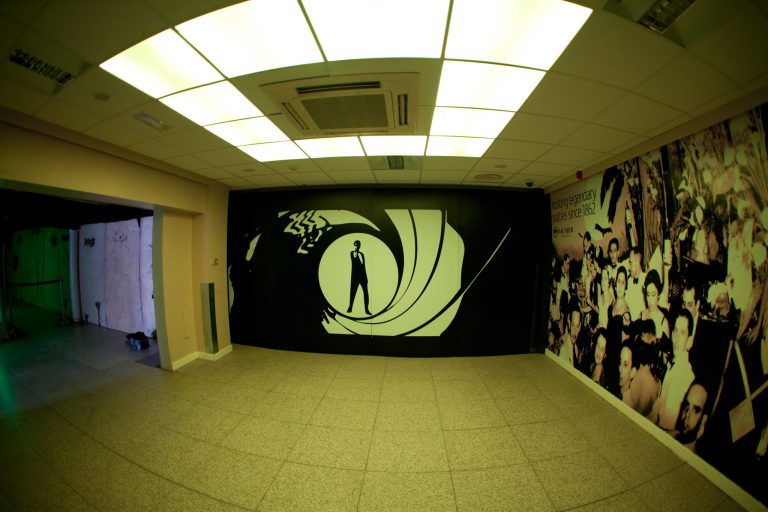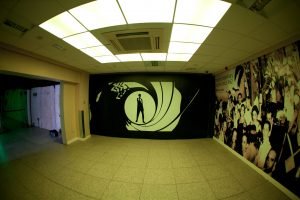 32. James Bond/007 Theme
Who's watched a 007 film during lockdown? Everyone knows the line 'Bond, James Bond!' and we just love action, romance and excitement of a Bond Themed Event! Most people connect a 007 theme with a black tie event, always highly styled including a few 007 look-a-like characters and cabaret show! Decor can range from feather plume centrepieces to crystal centrepieces something with bond themed backdrops and the obligatory casino hire! and don't forget to serve the signature drink: a martini, shaken not stirred.
33. Medieval Banquet Theme
Knights jousting, long table banquets, sword fights and tight corseted entertainers all say one thing – a Knights Ball or a Medieval Themed Event. Since Game of Thrones, this theme has been popular and works well for a large buffet on long rustic wood tables and benches. Incorporate other décor such as shields, coat of arms and thrones to complete the look.
34. Hippy Theme
The summer of love only indicates one era – the 60's! This groovy theme just makes everyone smile with tie dye costumes, peace sign props, flower power props, rainbow colour décor around camp-fires and on beaches! Include a VW camper van peep through or even a VW camper van street food cart to finish the look. We love this colourful theme and its ability to ignite the excitement in older guests as well as the young ones!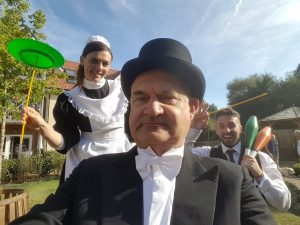 35. Downton Abbey in the Roaring 20's Theme
Long summers and sophistication of the 20's means that this is a popular theme for events for many. The era of flappers, prohibition, glamor and gangsters and vintage cars lends itself well for a dress up party. Choose a classic, black, white and claret color scheme with touches of gold and opulent table centres. It was the time of flappers so feather head-dresses and knee length fringe dresses would work well as fancy dress. And don't forget plenty of spirits and martini glasses – it's the era of prohibition where it's all about the vintage theme bar! Use a champagne glass tower as a statement piece in the room, lots of chandeliers and tiffany lamp table centres and plenty of art deco props to finish the look!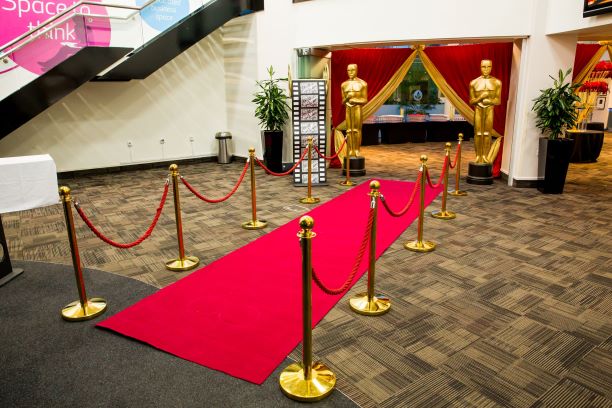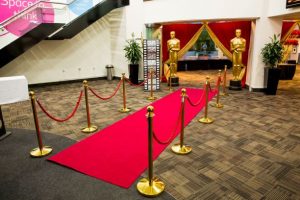 36. Hollywood Theme
Lights, Camera, Action! This red carpet theme is all about the glitz and glamour of black tie and ball gowns. Everyone loves a Hollywood A-list event with paparazzi photographers and the awards dinner. You can turn your awards dinner into an Oscar-themed event with golden statues and get winners to give speeches and have their photos against a winners backdrop. For a classic Hollywood theme night, there are so many Film themed props to choose from clapper boards, movie cameras, movie reels and film posters and silhouettes of your favourite stars!
37. King of the Jungle Theme
A Jungle theme is becoming ever more popular as an option for a Green Theme or a Sustainable Theme. Our interpretation of it involves foliage, vines, plants, trees, exotic animals, water features and animal print plus a throne for the King or Queen! An alternative fun option is a Jungle Book theme with all the characters and songs that make this Disney Film so Classic! A great option for corporate events, an "I'm an guest, get me out of here!" where we can give them a set of activities in teams during the event like blind tasting or feeling what's in the jar! You could also include, meet and greet entertainers dressed up as stilt walking animals!
38. Passport to Paradise Theme
Who doesn't want to travel to somewhere far and exotic? A travel theme will be really popular throughout the year especially now there are restrictions on travel. The Around the World Theme allows you to create zones of the best places around the world from a Far East Themed area, to a Paris Themed zone, a New York Themed entrance, to Mediterranean Themed Dining area. You could choose a destination as the full theme of the event like 'come away with me to Vegas' and base your event on that. In which case, think about the iconic sights of the country. We like a globe-trotting theme as it allows us to mix and match everything about our favourite countries. You could include a Giant Earth Globe in the middle, or a Capital Cities quiz, perhaps a globe centrepiece and themed backdrops for different countries. Entertainment could be from dancers representing world nations, so you could limbo in the Caribbean zone, whilst bhangra to the latest Bollywood beats of India.
39. Outdoor BBQ Theme
Who doesn't think about Barbecues in the summer sun? But this theme works well in outdoor spaces, beer gardens and gardens, indoor venues a-like. For the ultimate summer fun, we love this summer inspired theme. Have a camp-fire prop in the middle of the space with a barbecue behind, include interesting garden-seating like deck chairs, sun loungers, hammocks and bean bags to create a chilled vibe. Serve drinks from an Aperol bar which is highly trendy right now. A barbecue themed event creates a really casual vibe whilst being great as a networking opportunity.
40. Unicorn Themed Event
Are they real? Are they magical? Unicorns are so popular but people always associate it with children's parties but in light of many feeling really uplifted and happy, Unicorn Themed Parties are great idea as an unusual theme for an event. The Event Décor ideas for this theme lends itself to so much, pastel coloued seating, rainbows, pastel coloured unicorns, glitter face artists, clouds in the ceiling, balloons and organic balloon arches – the options are endless. And in stilt walking fairies for extra magic and this makes a really out-there idea for a party.
41. Glamping Theme
For those of you who love the comforts of your hotel room and have nightmares of the thought of ever Camping, a Glamping Themed Event could be exactly what you need to change your mind about the camping. This could either be in real Glamping Tents Outdoors or we can bring a Glamping Experience to your venue with draped ceiling, festoon lights, a faux fire pit for toasted marshmallows and lots of outdoor games. Glamping makes a really great networking theme as it allows people to bond outside of normal corporate boundaries. Integrate team-building games and Scouts style challenges that really adds to the impressiveness of the event!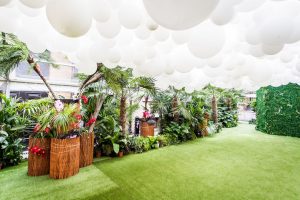 42. Caribbean Nights Theme
We transport you to your favourite Caribbean Island with warm sandy beaches, sunsets, sun loungers, palm trees and cocktails served from coconuts – it's the ultimate Caribbean themed Event! Steel drum entertainment, limbo games inflatables and a volleyball net. Chill at the tiki bar for a rum cocktail and then create a Jamaican dining experience with street food stalls serving the BEST Jerk Chicken in town. Finally onto the dancefloor to listen to those epic reggae tunes.
43. Futuristic Theme
Futuristic need not be a Space Theme or a Star Wars Theme. You can be as visionary as you want with this creative theme. You can choose to set the era, the tone and mould the event and décor to suit your event objectives. We love using contemporary table centres, out of the ordinary ideas, using mirror bars and contemporary white furniture. Alternatively, you could create an LED theme with Lit Table Centres, Stilt-walking robots, plenty of metallic and silver colour schemes, neon lighting and laser effects as well as some pyrotechnics. Create a story line around it, was it the start of a new virtual world – well we leave it to your imagination!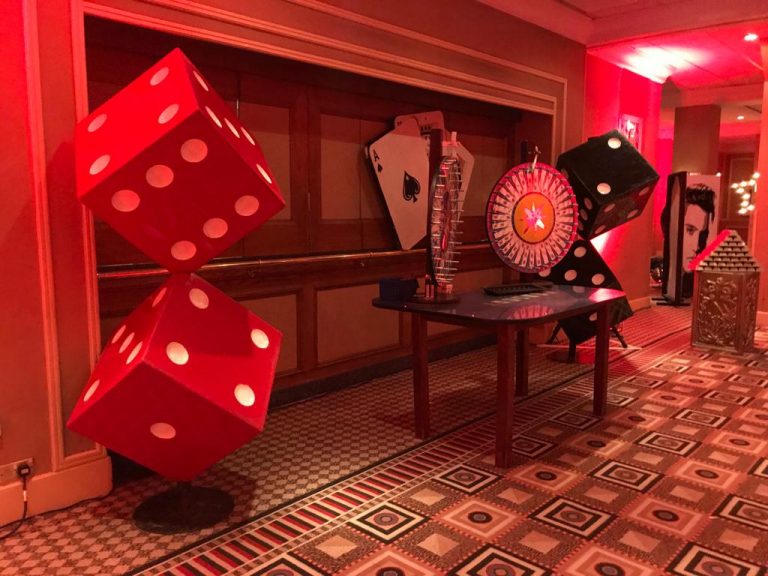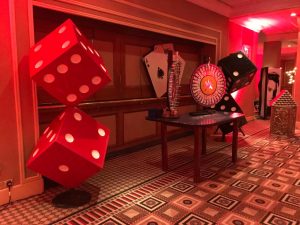 44. Casino Themed Event
Ching-Ching, we're in the money! Casino Hire is really popular for events with games such as roulette, blackjack, craps, poker and spin the wheel. It's often integrated with a Vegas Themed Event as people love the excitement of Vegas. Include lots of Casino themed props such as giant dice, giant dollar sign props and Casino Themed Backdrops. Add in some gorgeous Casino themed table centres such as dollar sign centrepieces and playing card table centres for finishing touches!
45. Outside Inside Theme
This is one of our favourites and never fails to delight! Bring nature inside to create a hidden garden, or an enchanted forest, somewhere dark in the woods! We create stunning living walls with plenty of foliage and flowers, artificial grass carpets covers venue carpets, a meandering tunnel with fairy lights welcomes guests into the room and a large swing makes a great photo opportunity for guests to take pictures. This is such an Instagrammable Theme and the opportunities to brand on products, showcase Sustainable Policies and talk about Green Matters is immense!
46. Lockdown Outside Theme
Often used for Mad Hatter style events and could be so popular after lockdown is creating the inside of your living room, dining room, bedroom in an outdoor event space. Guests could come in pyjamas and walk through wardrobe doors into a room of your choice! You could including wallpapered living walls, luxurious indoor furniture such as sofas and dressers, dining tables, rugs and carpets, side tables, tall lamps and walls with hanging mirrors. Add in a large screen that looks like a TV screen to present guests prizes for the most innovative lockdown activities.
47. Olympic Theme
We all missed the Olympics this year, but you don't have to wait for another Olympics Year to roll around – just incorporate it into your theme! People love sporting themed events in the summer or during worldwide events such as the World Cup. Sports Themed Events allow you to theme tables, display silhouettes of your favourite sports, include a winners podium with medals for the awards dinner and include interactive sports games after dinner!
48. Up In The Air Theme
Let's all imagine our next holiday again as we take you to the skies with a blue sky themed event. This theme is packed with everything you imagine for your holiday abroad! You will be issued a boarding pass invitation which you present at security. You will walk through the security gates where you'll be greeted by pilots and flight attendants serving drinks. Large Cloud Props and aeroplane props create great ceiling chandeliers. Create a First-Class Lounge as the outside area with seating. The bar could be the inside of an aeroplane. The sky's the limit for this theme and you can transport guests to any destination you desire.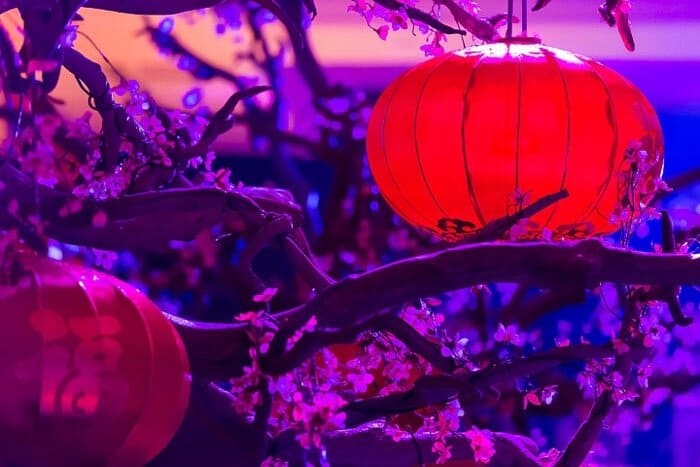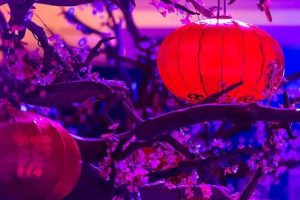 49. A Taste of Asia Theme
There's nothing more magical and mysterious than an Oriental themed event! The Far East and Asia are so large that you can incorporate lots of different cultures into this Asian Theme. Include buffets with different cuisines to create a Hawkers Market style dining experience with festoon lights, bunting and trees with oriental lanterns. Integrate reds, blacks and golds into Oriental Props such as pergolas, buddha shrines and partitions and backdrops. Transport guests to Asia with Asian Themed Entertainment such as Floating Buddhas, Dragon dancers and Fire breathers!
50. Best of British Theme
Its Pimms-O'Clock – the perfect theme for an afternoon-tea or for a British style Celebration Outdoors and a great time to feel patriotic right now! Serve up with cucumber sandwiches, scones and a pot of team – there's nothing more English than this theme! Incorporate the flag colours of red, white and blue on tables for a Jubilee Street Party. Décor can include traditional landmarks and icons such as postboxes, telephone boxes, Big Ben, A Tunnel with the Underground Map or even sheep on grass mounds to represent the British Countryside. Play to the theme with entertainers such as buskers in your tunnel, Morris dancers and the Queen's Guards on stilts as a photo opportunity!
51. Once upon a Time Theme
Let's face it, we will all have a story or two to tell after Lockdown! A story theme is popular because it lends itself to corporate and private events! You can focus on one story or you blend lots of stories such as a Fairytale Theme or a Roald Dahl Theme, focusing on the author. Walk through a storybook style entrance through to a room with screens showcasing pages from the book. Include quirky props such as a book tree, library walls and book table centres to bring the event alive. Have entertainers, walking guests through the story. You could even do an Agatha Christie style, murder mystery event that completely engages guests!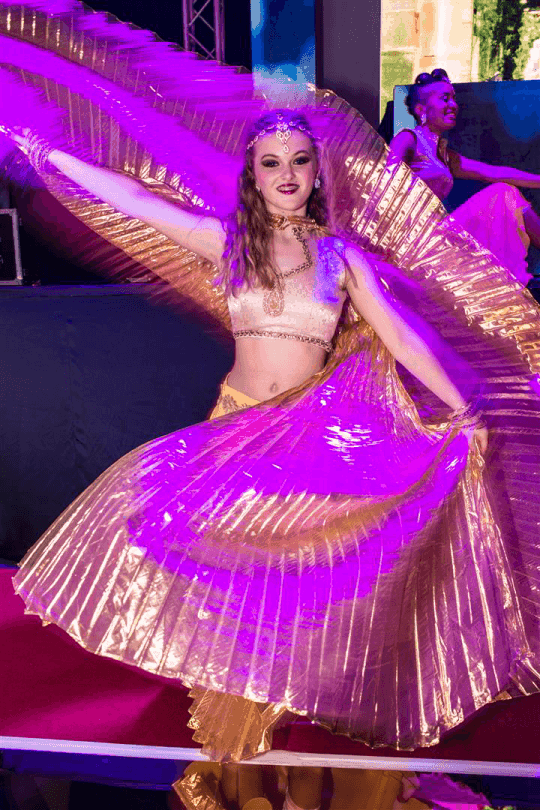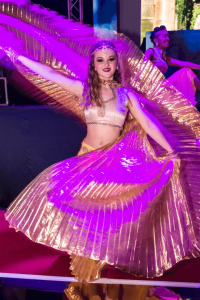 52. Bollywood Theme
Jai-Ho! Since the blockbuster film Slumdog Millionaire, a Bollywood Themed Party has been a popular choice for its music, dance, vibrant colors and most of all the food that lends itself to formal dining or street food. Everything is colourful with a Bollywood theme manages red, blues, pinks, purple and gold all work well in an Indian theme. Include mood lighting in these colours for added effect. We love including low seating, Indian rugs and colourful cushions in seating. Use Indian idol props and elephants statues as props, wall and ceiling draping work well to lower high ceilings. For entertainment, Dhol drummers, Bollywood dancers, henna artists work so well to create the theme. If its outside, why not get everyone to come in white and have a holi powder party!
53. Glitter Theme
We all love a bit of sparkle and glitter is very fashionable as an alternative to Glam and Glitz. We suggest glittering everything to make it shine! Glitter tattoos for guests as they walk in, glittering dress code, edible glitter food! We love using glitter carpet for entrances, twinkly dance floors, glitter table centres work beautifully with luxurious sequin tablecloths. This event has to ooze sparkle! We love gold themed entertainers for this event; stilt walkers, showgirls and showmen – all shining bright!
54. Speakeasy Theme
Ssshhh! Do you have the secret code for this event? A gin themed event will be so popular as its become one of the nations favourite tipples. Integrate it with the prohibition era and you can even hold a Peaky Blinders Themed Event. A speakeasy can also incorporate the 20's theme secret entrance and tunnel, leading into an opulent dancing bar with all the art deco glamor of the prohibition age. and Art Deco Fret Screen, Art Deco Fan Props and Tiffany Lamps add the finishing touches to this theme. Keep the lighting dim to create a more intimate and secret atmosphere lots of low candles and lamps alongside stunning chandeliers and dark furniture!
55. Racing Car Theme
You cannot go wrong with a racing car theme for birthdays or when you have a majority male audience. Display replica cars collection cars during drinks reception, followed by a seated dinner with images of super cars, racing simulators and a podium for a photo opportunity. Name Cards could be a limited edition hot wheel cars!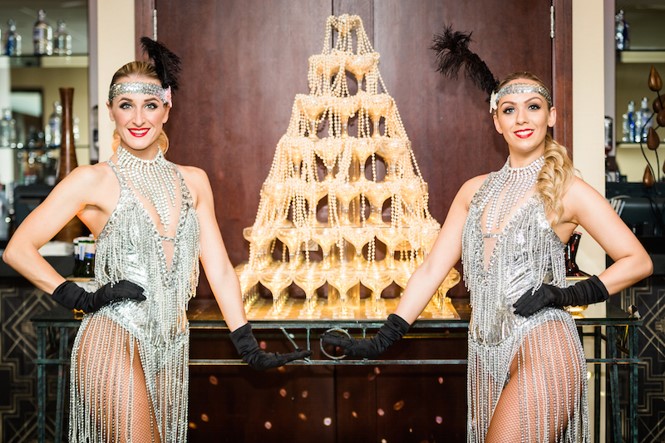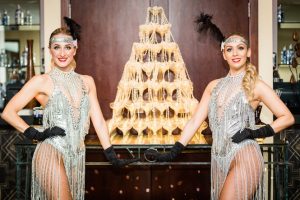 56. Great Gatsby Theme
We've all missed wearing our posh frocks and partywear having spent months living in loungewear, so we think a Great Gatsby Party will be a very popular theme to hold anywhere. It's always a popular theme idea for summer balls, gala dinners, weddings and black-tie events because of the endless possibilities for lavish décor in gold and black, glitz and glam props, stunning party entrances and extravagant table centres. However, a roaring 20's theme or a Gatsby Party theme can be easily adapted to smaller events and lower budgets, by using a colour pallet of gold and black colour.
57. Space Theme
The launch of SpaceX means that we're all loving the idea of going into space so how about an evening event with a space theme? Choose dark colour palettes, or even an outdoor event which will be complemented by twinkly lights and stars. For an indoor event, use black star cloth hire, you could hang large planets in the ceiling, and maybe the moon centrepieces with black tablecloths, with space being the main theme. If you're thinking of entertainment, how about having a speaker such as Sir Tim Peak or what about walk about space characters?
58. Rainforest Theme Party
As we all think about the environment and sustainability, many people will turn to a Rainforest Themed Event to showcase their policies. This Green Theme event is just music to the senses. The artificial green forest trees stand high above the room to create true impact. Add in real foliage and flowers to the vines to create the scents of the forest, integrate birds and animals around greenery and living walls with sounds of the forest. Serve fresh canapes on grass trays and feel the freshness of the water as you walk past the waterfalls!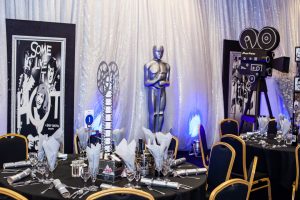 59. Silver Screen Theme
From Audrey Hepburn to Ginger Rogers and Fred Astaire, our Silver Screen Themed Event pays tribute to black and white movies, the old classic movies and all the glamour of Old Hollywood! A combination of black, white and silver is what you need for this theme along with an iconic props from the silver screen; a movie camera prop, clapper board props, film reel props and plenty of sparkle! We love this Black and White Movies Theme as an alternative to an Oscars Evening.
60. Neon Theme
Neon Lights, Neon Signs, Neon Paint, 90's Theme – all shout out a Funky Neon Theme that is cool and urban. Graffiti walls light up bars, slinky ceilings and lots of neon bulb sign can be used to create this anywhere but looks especially great in warehouse type venues, bars and clubs. We love the casual vibe of this theme as it reminds us of our favourite eating place – The Digbeth Dining Club which is just the coolest place for street food!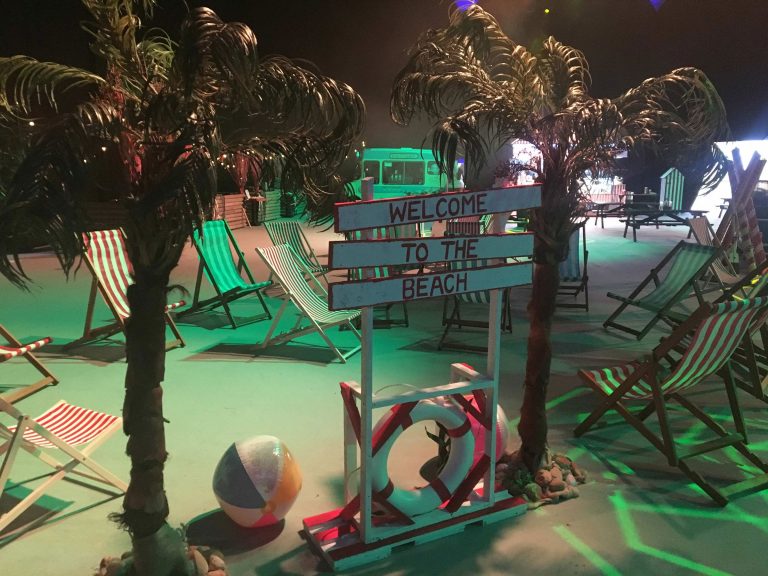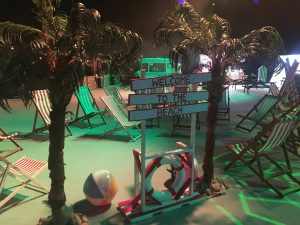 61. Beach Party Theme
LA pool houses, Bali beach huts and Ibiza Nikki Beach – all say one thing! Beach Party! Theme the party with a dress code of white with cool cabanas, sun loungers and white rattan furniture. Add in parasols and soft draping with wind machines to create movement. Drop in a palm tree or two with a perfect sunset background on a large LED screen. Dance all night underneath the stars, the candles and lanterns that twinkle all night!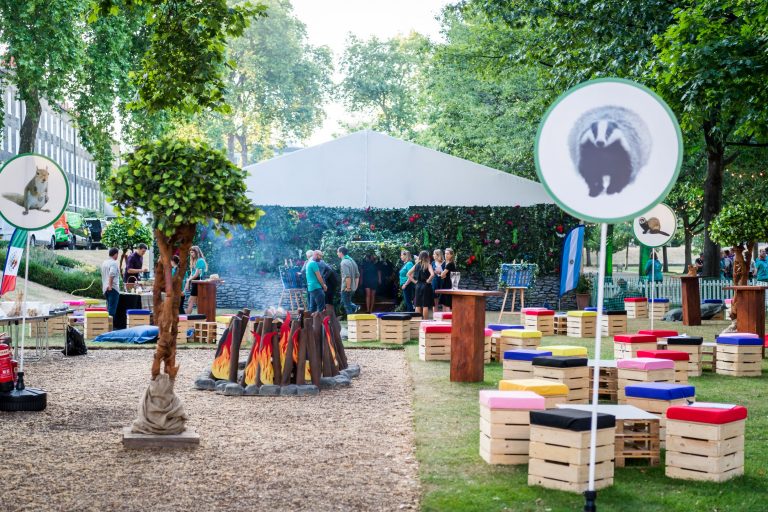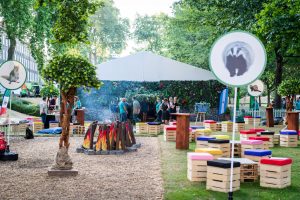 62. English Beer Garden Theme
When you think of an English Village, you always think of a Village Pub that is at the heart of the community. We create the classic local pub themed event at a venue near you. For outdoor events, we create an English Beer Garden with picnic tables, festoon lights, wooden bars, barrels as poseur table and even a pub sign that you can personalise to your event name.
63. Paint the Town NHS Blue Theme
This Post Lockdown Event is all about NHS blue as we pay tribute to one of the finest British Organisations, who have worked relentlessly to save us. Blue lit table centres, blue mood lighting, blue chair covers and blue tablecloths along with an 8'o'clock Clap for key workers. This party can only be an NHS party!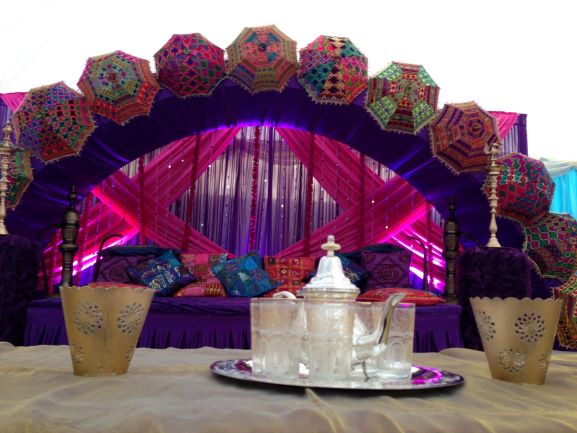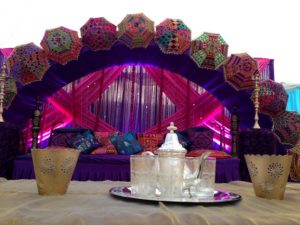 64. Moroccan Party Theme
Magical Marrakech, full of mystery, spices, and enchantment! As we miss our city breaks in the favourite cities around the world, we pay homage with an event dedicated in its name. A Moroccan Themed Event is full of colour, luxurious fabric draping, ceiling draping and Moroccan lantern chandeliers, Moroccan jug table centres and lantern table centres along with coloured glass complete the look. Add in souk-like food stations and spice stations to create the sensory experience of the Middle East. For entertainment, how about belly dancers, snake charmers and henna artists to charm guests all night!
65. Oriental Garden Theme
This Shanghai Themed Event uses traditional colour palettes of red, gold, and black to honour the classical Oriental Garden. Integrate Trees, Bamboo, Wood to create organic structures and features around the room to create a zen garden for a drink's reception or a sophisticated gathering. We love the idea of oriental music playing in this Buddha Garden to make the experience truly authentic!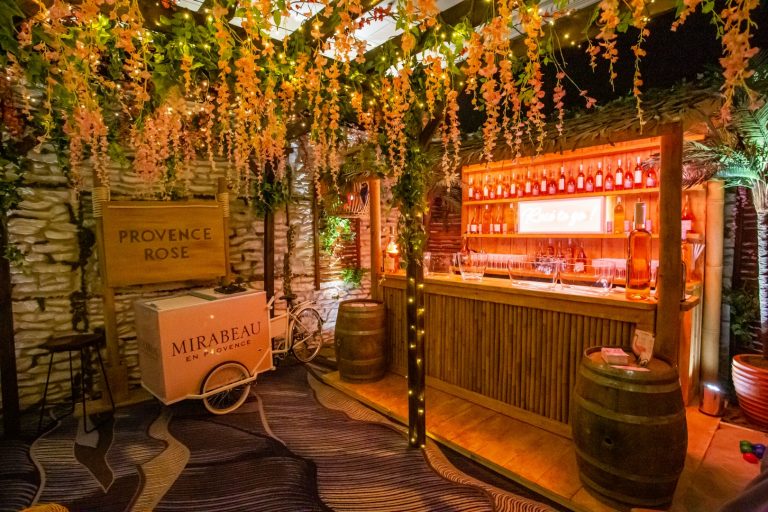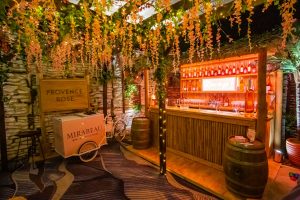 66. St. Tropez Party Theme
Who's missing their summer holidays? This St Tropez Themed Event is uber chic with its tiki style bars, petanque games areas and stunning pergola to allow guests to eat like they're in the med or the South of France. Use long rustic tables and vintage benches with candles and lights. Hanging flowers, foliage and palm trees can be used to dress ceilings and spaces to create a truly unforgettable French Riviera Themed Event.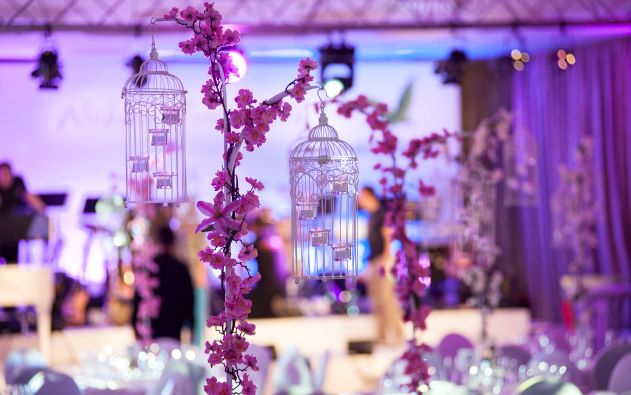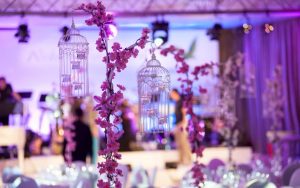 67. Japanese Blossom Garden Theme
The Japanese celebrate the Hanami festival every year to signify the start of spring. But we all missed spring, so let's just recreate the festival again! The décor is just magical for this theme; Cherry Blossom Ceiling Décor, Blossom Archways and tunnels, Japanese Cherry Blossom Tree Hire, Blossom Theme Table Centres, Pergola's dressed in cherry blossom and cherry blossom hedges and living walls all finish the Japanese Themed Event!
68. Rainbow Theme
Is there a pot of gold at the end of the rainbow? Life has been about rainbows during lockdown, so we recreate a multi-coloured sensation from a rainbow themed balloon archway, ceiling draping in rainbow colours, multi coloured chair covers and rainbow coloured tablecloths. Guests can be asked to wear different colours of the rainbow to make the event pop!
69. Pyjama Party Theme
We've all spent almost 4 months in lockdown in our pyjamas with no one to show our loungewear to, so how about an adults slumber event with teepees, lots of cushions and lots of pampering. We can organise nail artists and massage therapists to provide ultimate relaxation after which we can watch your favourite chick flick on the big screen!
70. Street Food Festival Theme
Who doesn't love a festival especially if its about food? We've all been obsessed with eating, take-outs and cooking during lockdown and who doesn't enjoy some artisan street food whilst listening to your favourite tunes. Décor can include festoon lights, picnic tables, bunting and funky food stalls to create an urban street theme. Graffiti bars and colourful oil drum poseur tables finish the look and make this one of the most exciting themes for outdoor spaces or buffet dining options.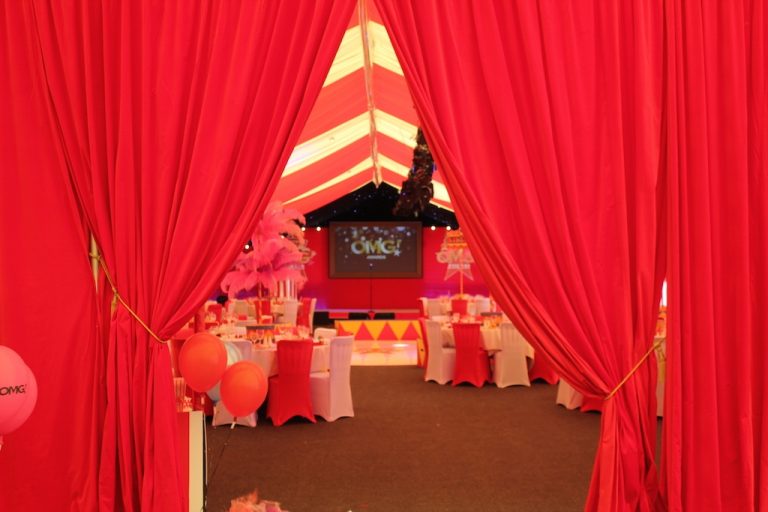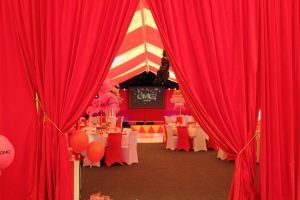 71. Circus Party Theme
Roll Up Roll Up, the Circus is in town. Everyone has missed their favourite acrobats, jugglers, and clowns in the last few months. How about creating a space that replicates the big top with a circus ceiling draping, festoon lighting and lots of circus props to create a truly theatrical look. We have painted circus posters, a Tiger's cage, circus podiums and circular dance floor for acts!
.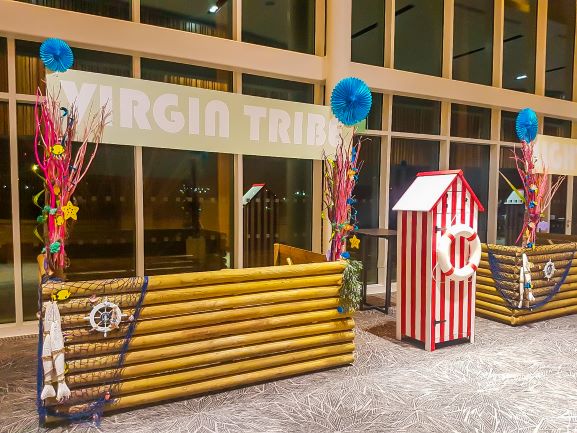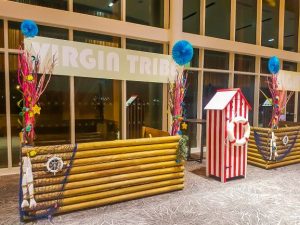 72. Seaside Theme
'Oh, I do love to be beside the seaside! What an old English classic and its so true, as soon as the weather gets better, we love going to the Beach for our dose of the British Seaside! Striped Deck Chair Hire, Ice Cream Vans, 99 Flake Props, Beach Hut Props, Sand, Sandcastles and other British Seaside Props makes this theme so endearing to us. The finishing touches must be Fish and Chips served in newspaper or cones!
73. Mediterranean Theme
Don't we miss our Spanish villa holidays this year! We can recreate your favourite holiday theme or a Spanish Holiday Theme to transport you to where you want to be. Traditional market squares as food halls, pergolas with vines and bougainvillea's, stunning fountains and stone seating for market squares and rustic villa fronts with cute balconies and hanging plants finish the look!
74. Murder Mystery Theme
If there's one thing that we have enjoyed is experiential events during lockdown and a good old Netflix series. Re-enact your favourite series or host a classic who-did-it? Murder Mystery Night with characters, scenes out of the story in 3D and even a story board to allow people to keep up with the plot. Hold it outside for a truly immersive theme that makes people feel goose bumps as they walk around looking for clues!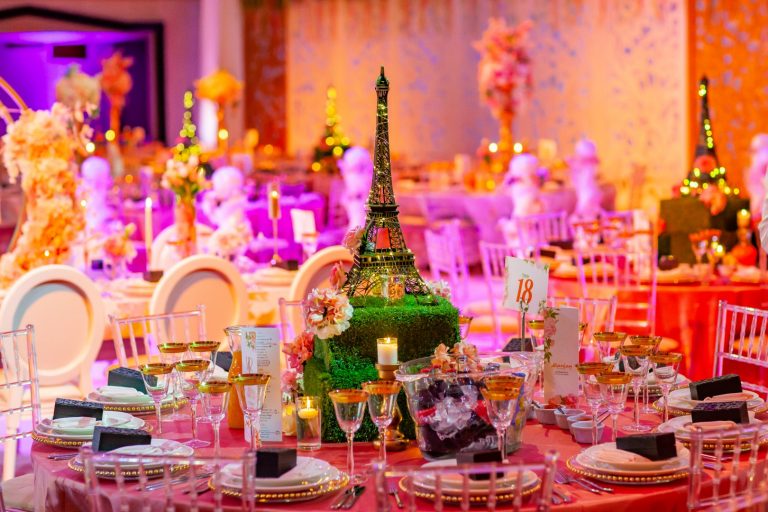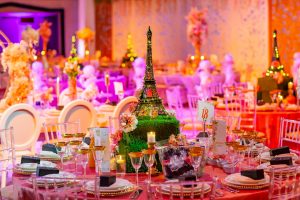 75. Paris – City of Love Theme
It's the ultimate city of romance and we are all missing city breaks for that holiday fix. A Paris theme is popular throughout the year as it has so many historic landmarks which you can replicate with Paris Themed Props! Create a traditional French bistro in your venue with lots of rustic style furniture and signage. It's a great theme for valentine's or love themed event or opt for a sophisticated Paris theme. Use black and red for the stage to replicate a stage for the Moulin Rouge and host a cabaret show as entertainment.
There are so many options for your post lockdown party. You've got a few weeks to think of them and plan the ultimate event and we are here to create the most magical bespoke event for you.
Call one of our stylists on 0116 243 6986 or e-mail us with your enquiry at info@eventologistsold.local.
Top 10 Pub Game Ideas to Keep Customers and Guests Entertained
Top 10 Pub Game Ideas to Keep Customers and Guests Entertained
As Pubs, Bars and Hotels open, many are considering how to make the fond British pass-time fun again! We share with you some top pub games that mean hours of fun!
Games have always been an important feature in many pubs from traditional pub games, team pub games to electronic pub games. They're great fun and can make a visit to the pub even more memorable.
History of Pub games
The history of pub games goes back centuries but historically, Kings, Queens and Governments controlled the playing of pub games and publicans were threatened of losing their license if they allowed games to be played. There were even serious fines under the reigns of Edward III and Edward VI for playing an innocent game of dominoes!
These days, games are an important part of pub culture and played in many pubs in the UK, sometimes to professional levels. Below, we review some of the top games people enjoy in pubs.
Top 10 Pub Games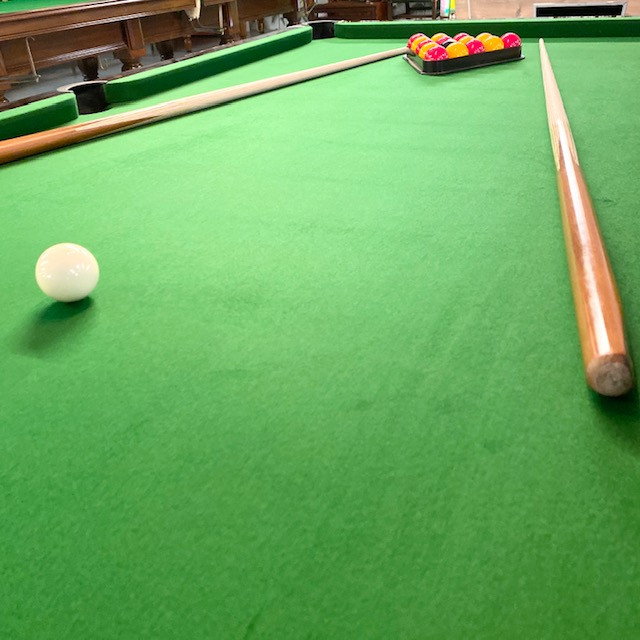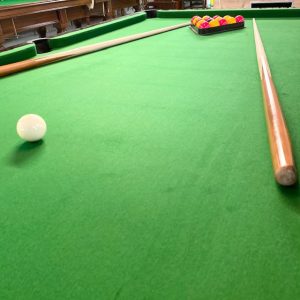 Backgammon: Whilst it's one of the oldest pub games, backgammon is still a popular game today despite laws trying to ban it being played. Its origins come from the Middle East and became popular mainly due to the gambling aspect. These days, you can even get giant back gammon games being played in pub gardens!
Pool, Snooker and Billiards: When we create pub themed events, a pool table is a must for entertainment! The game was associated with riotous and disorderly behaviour and was banned from licensed premises in 1757, but nowadays snooker and pool tables create hours of fun and competition amongst pub-goers.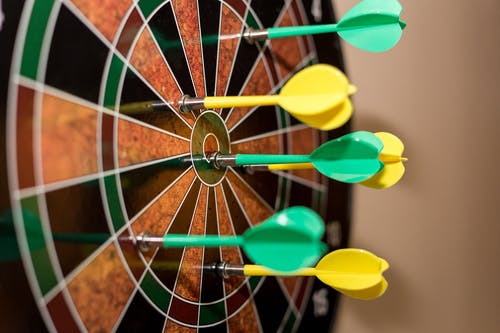 Darts: Whilst darts has been around for hundreds of years, its only recently become popular but is an iconic game in pubs. Several hundred years ago a version of the game known as 'Puff and Dart' was played where the dart was blown from a tube towards the target. Darts was made popular by the TV programme Bulls Eye and there are now teams who tour the country in professional darts matches!
Dominoes: Still a very popular game played with a set of 120 pieces and you can even play Giant Dominoes in pub gardens for fun. Some suggest that the game came to England from China others believe it originated in Italy or Spain, however this game is a firm favourite when you want to chill out with a pint!
Draughts: This can be a giant garden game or a board game with its origins in the Middle East, and like Backgammon likely to be introduced by the Crusaders in the 11th Century. Nowadays, it's a game that everyone associates with pub nights out!
Amusement Arcade Machines: Some favourite pub games can now be played on amusement machines in pubs, but we think that there is nothing like the real fun of a pub board game. Popular machines that are often seen in pubs include fruit machines, simulators, retro arcade machines and quiz machines.
Card Games: Poker is one of the most popular card games in pubs, often just for fun. However, there are many other card games that are also popular for a quiet night at the pub with friends. These days its not uncommon to have cards nights at pubs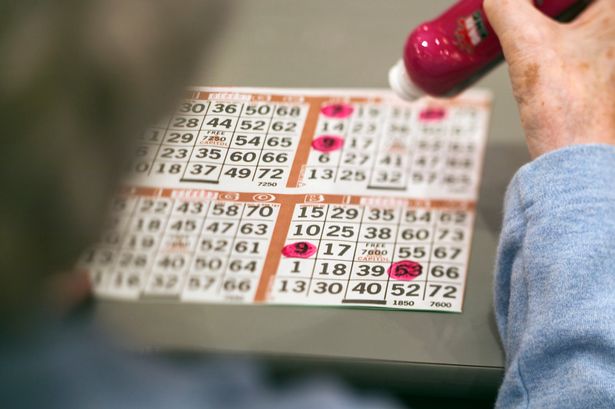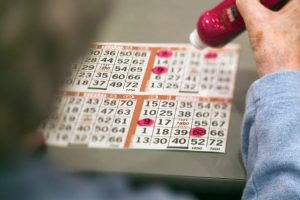 Bingo: Who doesn't love a Bingo night at the pub? The game's history goes back to 1530, to an Italian lottery called "Lo Giuoco del Lotto D'Italia," which is still played every Saturday in Italy. Bingo is a popular game often played for cash and prizes. Bingo games are won when the player matches numbers on their card with ones randomly drawn by a caller. This is a firm favourite for pubs and restaurants to bring people together and a game that works in so many settings!
Pub Quiz: Pub quizzes became a feature of pubs in the 1970's, but has grown massively in popularity especially in village pubs to bring communities together one night a week. It's become one of the most played games across the country and especially during lockdown, almost everyone has participated in a pub quiz with a beer!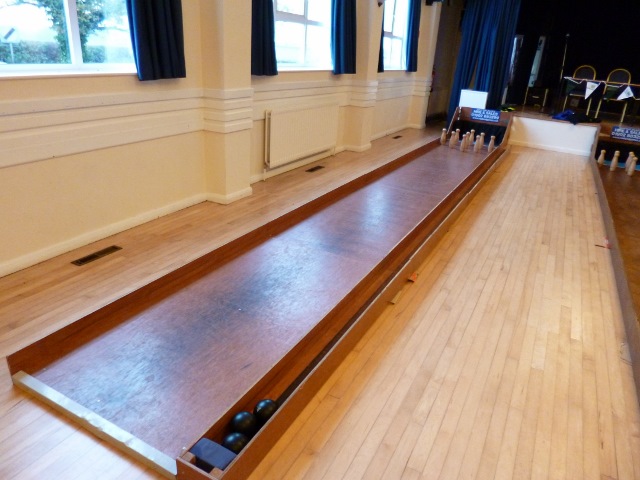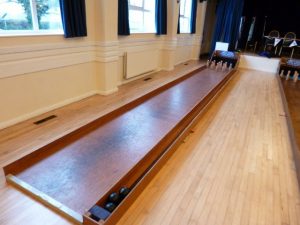 Skittles: There are skittles alleys and bowling alleys in many pubs, but this first arrived in pubs as 'table skittles. It was used indoors with nine small wooden skittles on a raised wooden base, and a ball attached to a chain which players swing to knock over the skittles. These days, it's a really fun physical game for an evening out playing skittles with friends.
Venue Focus – Edgbaston Stadium is Covid Secure and Ready to Open its Doors!
Venue Focus – Edgbaston Stadium is Covid Secure and Ready to Open its Doors!
Another Birmingham venue and a firm favourite for corporate events, Edgbaston Stadium, have announced their Covid Secure Venue Plan, so we thought we would share their plans with you!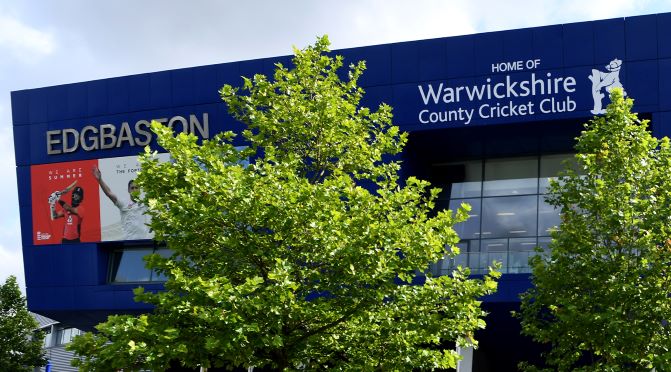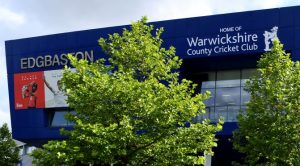 Edgbaston Stadium's events team have revealed its Safe Meetings & Events Promise to existing and prospective clients who plan to stage meetings, conferences and events at the iconic cricket ground from next month.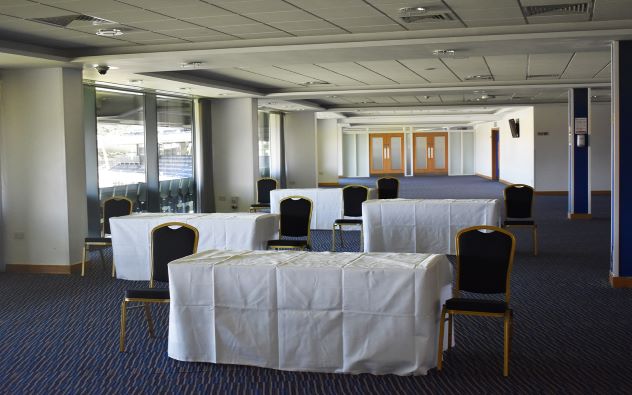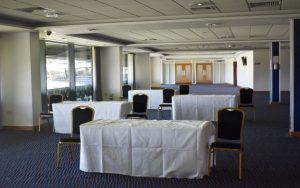 Reopening from Monday, 6th of July, Edgbaston Events has created a six-point plan that has been designed to provide greater reassurance to all delegates in response to the COVID-19 outbreak.
Space and Social Distancing – all rooms having outdoor spaces, the introduction of strict social distancing measures and clear signage and guidance around the venue
Hygiene and Cleanliness – new and improved cleaning procedures and providing a high level of hand sanitiser dispensers
Contact Free Catering – pre-packaged food and drink prepared on-site with increased safety and maintaining Edgbaston's outstanding range of fresh produce
Enhanced Technology – increased options for clients, including video conferencing, live streaming and virtual tours
Staff Fully Trained – all staff working to new operational procedures and have PPE tailored to their role
Communication – regular updates from our events team throughout the planning process
Maria Jones, Head of Conference & Events Sales at Edgbaston Events, said: "Our 6th July reopening date is something that we've been working towards throughout this lockdown period, and these new working plans have been developed following close consultation with our established clients, our partners within Compass Group, Lime Venues Portfolio and Levy Restaurants, and our technology partner PTI.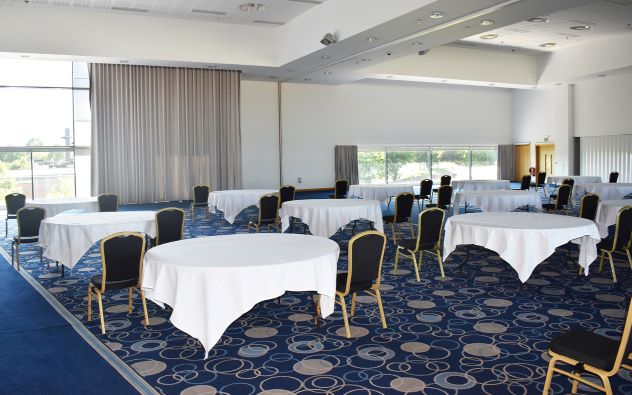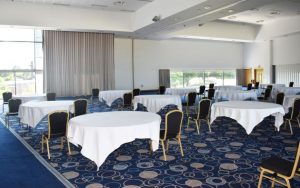 "We pride ourselves as being a business that regularly innovates and constantly assesses new market opportunities. As a result of this process, our suppliers are providing new technology to meet the changing needs of our clients who wish to stage hybrid or virtual events."
For enquiries relating to an existing or prospective event at Edgbaston Stadium, please contact the team on 0121 369 1994 (option 3) or email events@edgbaston.com.
Venue Focus – Park Regis Birmingham Steps Up its Drive to Become Covid Secure
Park Regis Venue Reception Area
Park Regis Venue 1565 Bar
Park Regis Venue 1565 Terrace
Park Regis Venue 1565 Restaurant
Park Regis Venue 1565 Bar & Lounge
Park Regis Venue Sky Loft
Park Regis Venue External Night View
Park Regis Venue Hotel Room Deluxe Twin
Park Regis Venue Hotel Deluxe Bedroom
Park Regis Venue External View
Park Regis Venue Level 1 View
Venue Focus – Park Regis Birmingham Steps Up its Drive to Become Covid Secure
Eventologists is really proud to share Covid Secure plans for various venues we work with as we get closer and closer to the opening of Venues Nationwide in our efforts to support the Hospitality Industry recover. The first venue we focus on is Park Regis Birmingham who have begun to welcome back their guests, they want to ensure that they are providing their guests & employees with a safe, welcoming and clean environment.
They have been delighted to remain open to the NHS & key workers and are looking forward to reopening their doors to the public very soon.
The hotel has been fortunate to retain their Senior M
anagement team which has given them the ability to be fast to react to change thus having been able to create a Covid-19 Secure 8 step summary along with a complete Standard Operating Procedure document.
Park Regis Birmingham have been building their plans to develop the hotel over the last couple of months and have created a series of short videos to chart their progress in becoming Covid-19 Secure, take a look at the first video highlighting their meeting and events journey 
John Angus, Managing Director said "It became clear in early April that Park Regis Birmingham would have to significantly change to become Covid Secure.  Our programme commenced in April and will take 3 months to complete, to include a full Standard Operating Procedure plan that changes all of our service standards.  We have installed protective screens and signage throughout the hotel, as well as installing sanitizer stations and new Air Purifiers in the reception and lounge areas.
Cleanliness is now the No1 requirement from our guests and we have implemented PRB Clean, which is focused on bedroom cleanliness with the final sign off being our PRB door seal that gives our customers confidence that the room has been sealed for them.  New Floor Plans have been implemented in our Events Centre and our in-house  Audio Visual company have implemented live streaming between rooms.  Finally, to provide confidence for our guests our certification process will include a Safe, Clean & Legal Accreditation from Quality in Tourism and Shield Health & Safety, both will confirm that Park Regis is Covid Secure."
For further information on Park Regis Birmingham Covid-19 Secure plans or for booking events in 2020 and 2021 please email aimee@parkregis-birmingham.com.
Venue Focus – Here's Why Park Regis Hotel Birmingham is an Awesome Events Venue Post Covid!
Venue Focus – Here's Why Park Regis Hotel Birmingham is an Awesome Events Venue Post Covid!
Here at Eventologists, we know that finding the perfect location to host your event is of great importance especially now as we need to be assured that your chosen venue has your safety covered. Therefore, we embrace the challenge of sourcing the right venue to match your event and ensure that not only is it suited to you and all your guests, but that the space accommodates your visions and theme perfectly!
One of our top venues is The Park Regis Hotel in Birmingham due to its prime location in the heart of the city, and the multiple options it provides for space. Below we provide some insights as to why this is one of our star locations.
Luxury Gala Dinner Venue in Birmingham
This four-star luxury hotel offers a wide range of different spaces for you to choose from, with various function rooms that are suited to cater to any event you have planned.  In addition to this, the hotel also offers meeting rooms, refreshment areas, outside terraces, and dedicated receptions – all of which can be transformed into mesmerising themed event spaces by us at Eventologists. What's more, with this multitude of rooms, the Park Regis Hotel has a capacity of up to 400 people, so you can be sure that all your guests will fit right in at your event!
Central Birmingham Conference Venue
The Park Regis Hotel is conveniently located on Birmingham's famous 'Broad Street', known for being the most dynamic entertainment destination.  It is easily accessible, being only a five minute walk from the nearest train station and ten minutes from the city centre. Add to that plenty of parking and accommodation facilities, and you can rest assured that this venue fits everyone's travel requirements for smooth sailing on the day of your event.
Eventologists has had the pleasure of working with Park Regis on many events over the last few years. Below is showcase of some of our favourites!
Great Gatsby Themed Launch Event
Eventologists delivered a Great Gatsby themed event for Park Regis Hotel with Gatsby Props take guests to the roaring 20s with the sounds and atmosphere of the Prohibition Era!
As the moment guests walked into drinks reception, they greeted by an elegant Flapper in a skirt she served champagne from. Once walked into the beautiful ballroom they were welcome with endless champagne and food by the hotel,  roaring 20's theming and props such as Gramophones props, an art deco screens, Vintage props and some stunning Gatsby Themed Table Decor which included Gold Gatsby Lamps and feather table centres. The evening was a roaring success as guests partied through the night!
50 shades of Gold – Corporate Christmas Decorations
Eventologists had the honour of designing and decorating the hotel ready for Christmas and what an enormous task it was since the tree stool 22 foot in the air and many smaller ones! This was no ordinary Christmas Tree Installation – this was a Commercial Christmas Tree of a magnitude that we only dress at the tallest spaces and venues. Over 10,000 baubles, 100's of metres of fairy lights, enormous present boxes and an enormous ladder to attach all the Christmas decorations with.  Every year, after dressing the tree we stand in awe of this one. This Christmas Tree soaks up the glamour of gold and drips in opulence. Its just the most unique Christmas Tree and we are proud to call it one of our creations!
As they open their doors soon, we will be sharing their plans of social distancing and how they will be supporting to ensure the venue is safe and a great for meetings again!
Does Creating Experiences and Event Hire in Hospitality Hold the Key to Visitors and Faster Recovery?
Low Colourful Pallet Seating at Outdoor Event
Small Artificial Dome Tree
Does Creating Experiences in Hospitality Hold the Key to Visitors and Faster Recovery?
The reopening of pubs, bars and restaurants should be celebrated, not only because it allows the public to create a sense of normality, but as it allows the landlords and their staff to return to what they love doing and starts to create economic prosperity again in the hospitality industry. We look at critical success factors of what the punter-after lockdown will be looking for?
We've all missed our favourite pub landlords and our locals, but things are different now. We've found ways to entertain ourselves indoors and now creating a compelling argument to go out a visit pubs, bars and restaurants means looking at creating an experience that they can't get sitting at home. We review how making making visiting bars, restaurants and pubs could be different.
What can people get outdoors that they couldn't get indoors?
Everyone is looking to party after lockdown at your pub, bar or restaurant, there are so many ways you can use Event Hire such as props hire, furniture hire and party hire to maintain social distance, comply within regulations, and create a welcoming atmosphere.
Creating the right ambience is so important to your customers having been indoors for such a long time.  For them, they will be excited to see some friendly faces that have been missed for so many weeks, the interaction with friends, neighbours, and local villagers alike.
They've probably been talking about what drink to order first and who they would like to meet up with for weeks. Creating awesome experiential spaces that allow them to relax and remember what they missed, will be essential for post lockdown solutions for hospitality spaces to encourage repeat visits and increase dwell time and spend.
We think that interesting furniture, themed décor, outdoor furniture, social distancing beer gardens, creating a zones for small family celebrations will all be essential to kickstart hospitality.
Ideas for increasing visits to pubs
So once people have had their first fix of visiting their favourite local pub, beer garden, restaurant, or bar – how can we keep them coming back. For many staying at home has become like a cosy pair of slippers. Let's face it, many of us have loved to hang out in our pyjamas till 5pm each day.
An option could be to create a themed night with an offer on themed drinks, food, or cocktails? Integrating this themed event with appropriate themed props, furniture and entertainment could encourage repeat custom as they experience something new for each visit. All these theming ideas and outdoor décor could be used to transform spaces whilst social distancing and ensuring that you work within regulations.
Maintaining a sense of community
Covid has brought communities together in a way that no other single event has and tapping into this sentimentality will be a winning strategy. As well as theming and décor to create an experience, how can you get them involved and engaged in activities that adds to their experience of being out again? Maybe it's an old-fashioned knees up and sing song.
What about the a chance to take part in a real-life pub quiz, as much as we've all loved our virtual quizzes with family and friends, nothing beats the atmosphere and good old banter between teams and the friendly heckling at the quiz master if they should dare make a mistake or read out an incorrect fact during the weekly pub quiz. What about other social distancing games that makes going out fashionable again?
We think experience and atmosphere will be essential strategy for the hospitality industry to ensure people enjoy the return back to social. The entrance may no longer be the well-known front door of the pub, but instead a wooden gate that leads to the pub's beer garden.
We may not be able to sit too close to friends and acquaintances or even enjoy the jovial chit chat as we queue and wait to be served at the bar but bringing experience into hospitality will be one way of bringing a sense of normality and bringing customers in to enjoy the delights of the local ale, favourite meal or our favourite tipple once more.
In fact, we are so sure that creating atmosphere is an important strategy, that we are offering 50% off to those want to re-ignite and restart their pub, bar, or restaurant. E-mail us today at info@eventologistsold.local for a free consultation.
Check out our Themed Events or Event Furniture for some inspiration. To enquire about a package or to book an event, Contact one of our team members.
Let's raise a glass and toast to the return of our beloved Local Pubs!
I wished to get in touch to say thank you for providing the centrepieces for the Gloucestershire Live Business Awards and working with us within our budget at such short notice. I also wanted to let you know that your staff was a pleasure to work with. Very friendly, professional and had the room setup with plenty of time to spare before guests arrived. Please pass on my thanks.

Louise Symonds, Regional Events Manager
I just wanted to drop a note to formally thank you for pulling out all of the stops for our Christmas Social – the Peaky Blinders theme went down a storm and it looked UNREAL! The decor, props, bespoke items and attention to detail really made the event last night. As ever, you and the team were complete professionals and a dream to work with. Huge thanks and appreciation, I look forward to the next event already!

Clair Stevens, Communications Manager
The room looked fab and we received some great comments. It was great to work with you again and it makes things run smoothly when we can rely on you and your team to get the job done. Gives peace of mind.

Sharon Bone, Events Manager
WOW, went to an event done by these guys and I was blown away. They transformed a banquet hall into something out of a fairytale. The staff are very friendly and professional. Would definitely recommend them to anyone.

Amish Thakrar, Marketing Manager
Thank you to you and your team for all your help and support with the table theming for our UK 60-Year Anniversary celebration last night. Right from the very beginning, everything was so very professional and easy. The tables, gifts and award were absolutely fabulous and really added to the whole ambience of the evening, and I have had many wonderful comments about them from our visitors.

Lesley Young, Marketing Communications Manager