Top Tips for Event Managers and Event Management Post Covid-19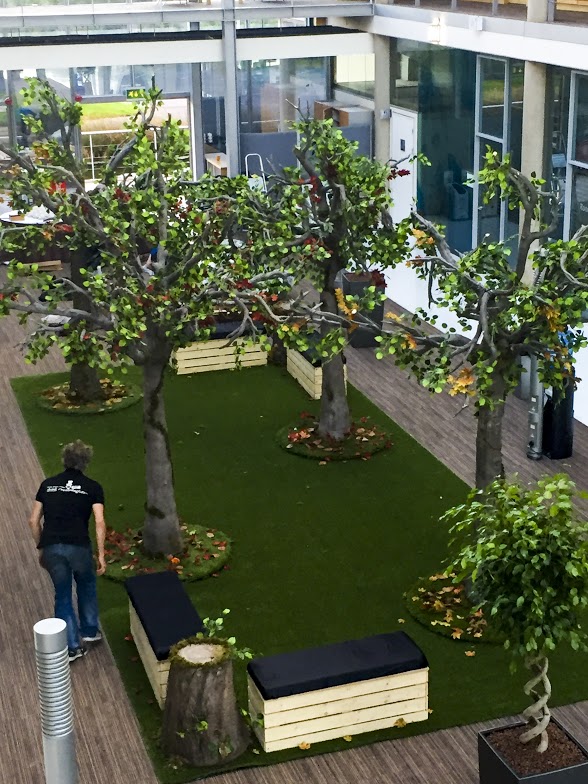 Network Park for Delegates
Event Management Post Covid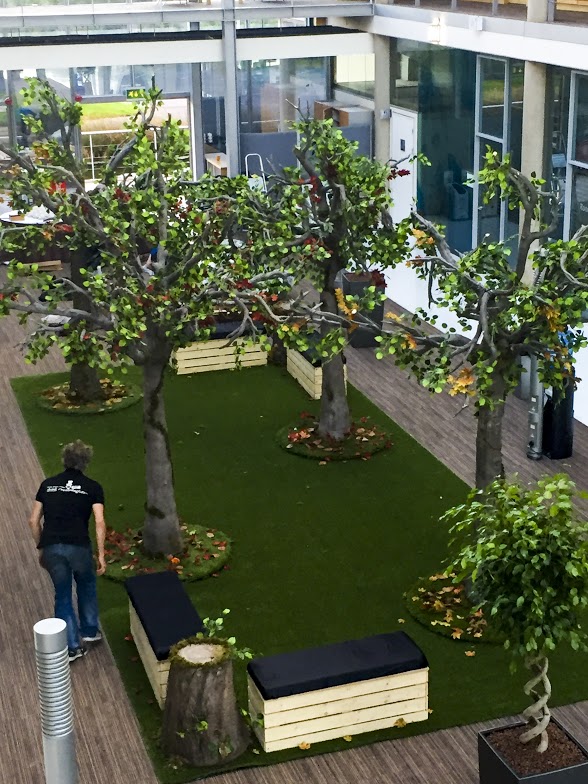 Top Tips for Event Managers and Event Management Post Covid-19
As we navigate through a new norm, we look at just some points that you may find useful when we you are planning an event after Corona Virus. We suggest some top tips and considerations during your planning process.
1. Start Planning Early
Begin planning as soon as you possibly can. If your event is a large event you should realistically begin planning, it four to six months in advance. Smaller events need at least one month to plan. To keep the final run up to the event flowing smoothly, try to ensure that
all supplier contracts are completed a few weeks before the event and remember follow up, follow up, follow up. Keep everything in writing and cover your back after all key communication. Read up on the latest legislation on holding events and include them in your plans. Allow extra time for these new processes
2. Remain Flexible
Over the process of planning the event, things are going to change, and you need to react and respond quickly. Whether it is event times, locations or even the type of event you're hosting, you need to ensure that you're flexible and can meet the changing demands. You
may find that something that was health and safety policy 6 months ago, may have changed again. Be prepared to remain agile.
3. Suppliers and costs
Covid-19 has devastated the events industry and many suppliers may not be in existence. Even with fewer suppliers, ensure you negotiate but remember there may be higher costs as even the suppliers need to plan and cost in changes due to Covid-19. Remember that
with every event there will be unforeseen costs, so try to negotiate price but leave at least 10% of your budget as a buffer for changes that occur along the way. Keep all contracts and notes for all suppliers and if things change and you need to communicate, ensure you do it immediately after the change. Its so easy to forget to update them.
4. Delegate Responsibilities
Break up the various tasks of the event and group them in area's (e.g. registration, dinner, health and safety, internal communication, conference management, supplier management). Assign an area to each member of your team but ensure you have a weekly catch up with them to ensure that the project is on schedule. These Team Members are solely responsible for their own area they will be much more clued into small detail changes especially related to the new norm of events. In terms of who gets what, look at key individual skills and assign tasks according to their skills and experience.
5. Create an Event Planning Manual
In order to keep everyone on the same page, create a master project document that details everything to do with the event, including presentation slides, Risk Assessments, table plans, supplier contracts, delegate lists, timings and the floor plan. With a shared event manual, each project member can refer to plans throughout the day, and your entire team can spot if something is out of place.
6. Have a Plan B
The very nature of events makes them open to small changes or issues at the last minute or on the day. For example, there may be an accident on the motorway, an item may not turn up or a speaker maybe sick on the day. We suggest that you identify they key risks that could occur and have a backup plan for each. By identifying key risk, you can understand the big issues and perhaps even exclude them from the event
7. Rehearsals and Walk Through
We suggest a project walk through about 2-3 weeks before the event, the entire plan of the day and event process. Organise a project planning meeting and talk through the day maybe at the venue so that you understand all the elements as you may not be familiar with the timings and complexities that could occur as a result of social distancing, new floorplans etc. Maybe walk through everything, from initial set up to the follow up process. Often complications are highlighted at these site visit, and you will have time to correct them.
8. Communicate Everything Clearly
Ensure delegates clearly understand the process and the changes that you must follow at your event. Communicate it prior to the event but also on the day. We like infographics so people understand instructions clearly – Pictures paint a thousand words and there are lots of templates available for the requirements for post Covid for branded communication. Your venue will also have to display these too.
9. Virtual Events
Many people may not be able to attend this event either due to travel restrictions or due to floorplan restrictions. You may consider staggering attendance throughout the day and run the same conference in the morning and afternoon. Alternatively, you may consider
streaming the whole meeting for others to watch remotely. Maintain your social media presence throughout the day and maybe send a summary of salient points on-line – it's a great way of maintaining good recall of key messages.
10. Follow-up Immediately
Once the event is over, many organisers fall into a common pitfall – taking a break. While the event is over, it's important to make notes of learning – key things that worked and didn't work for next time. We are working through a new norm and it's important to get feedback from the team, attendees, and suppliers. Video the event so that you can share the event again in the future to help re-energise teams or remember key elements. Following up with attendees is so easy through survey monkey or a similar platform or maybe via feedback on social media, to demonstrate the success of the event. Whilst this is not a fully comprehensive list of considerations, we hope these ideas help you to think of how you will need to think differently as we start to return to events in the future. Nothing will be the same for a while, so we do suggest speaking to your venue, suppliers and consult Government regulations and guidelines during the planning process.
Over 25 years of History at Hilton Birmingham Metropole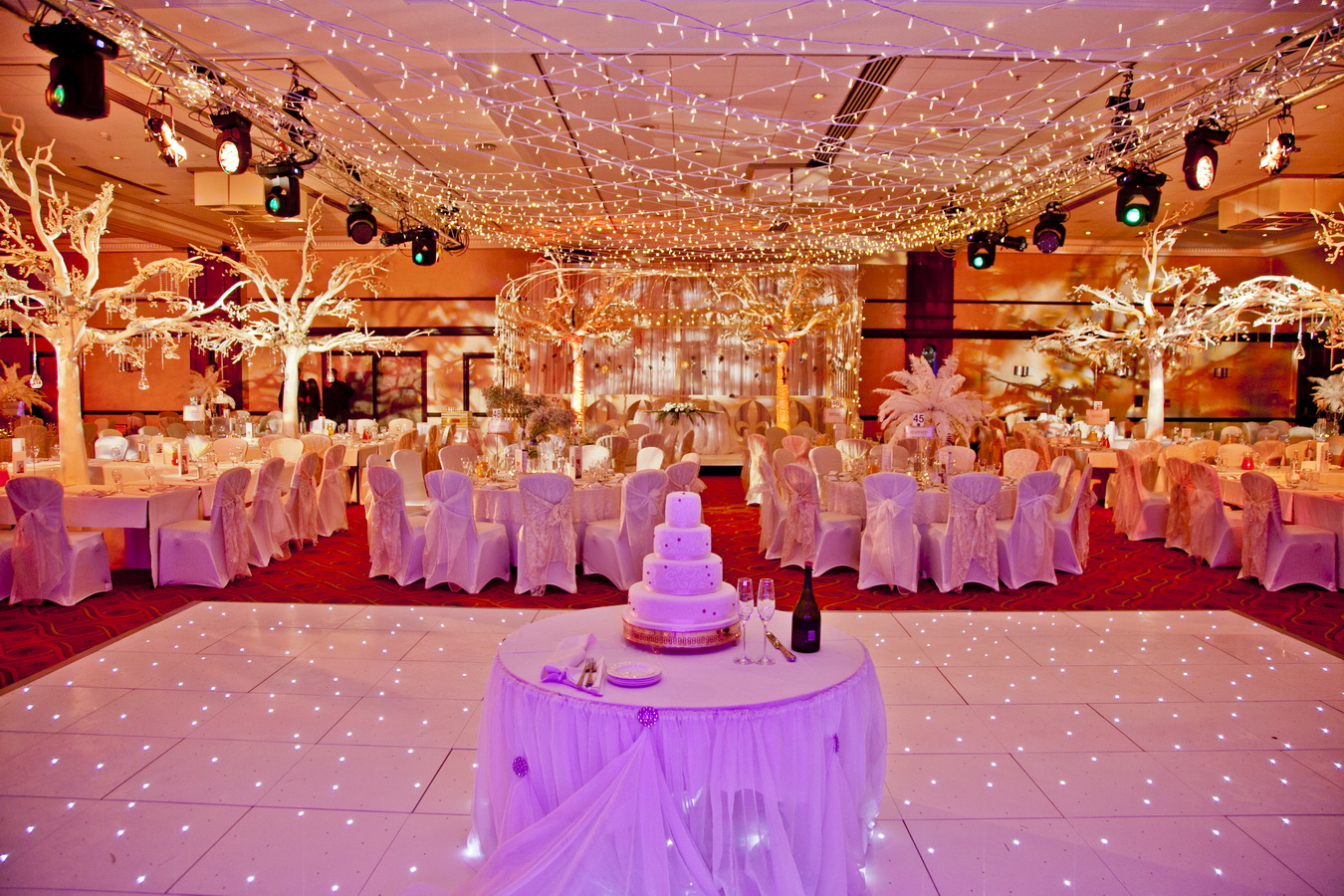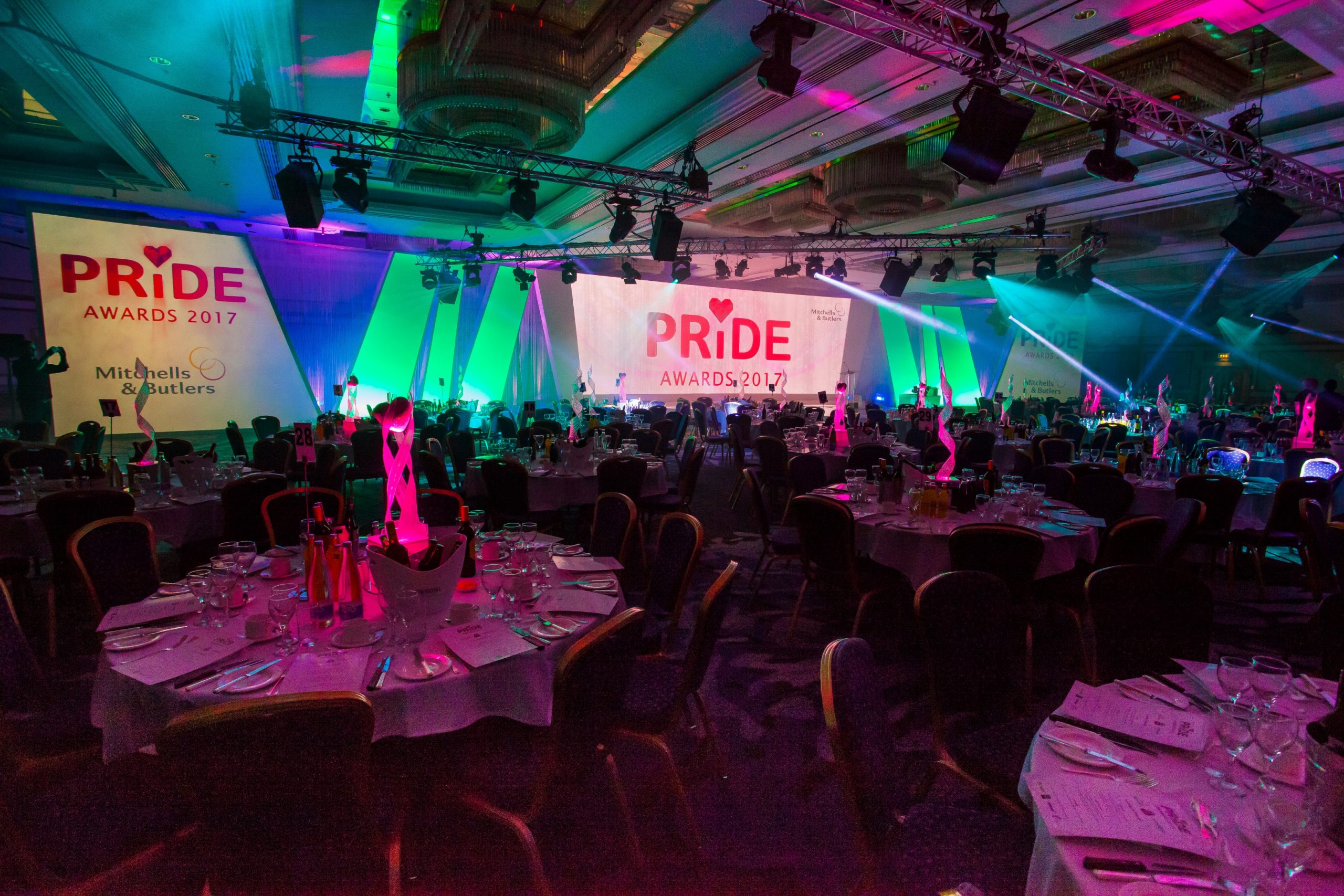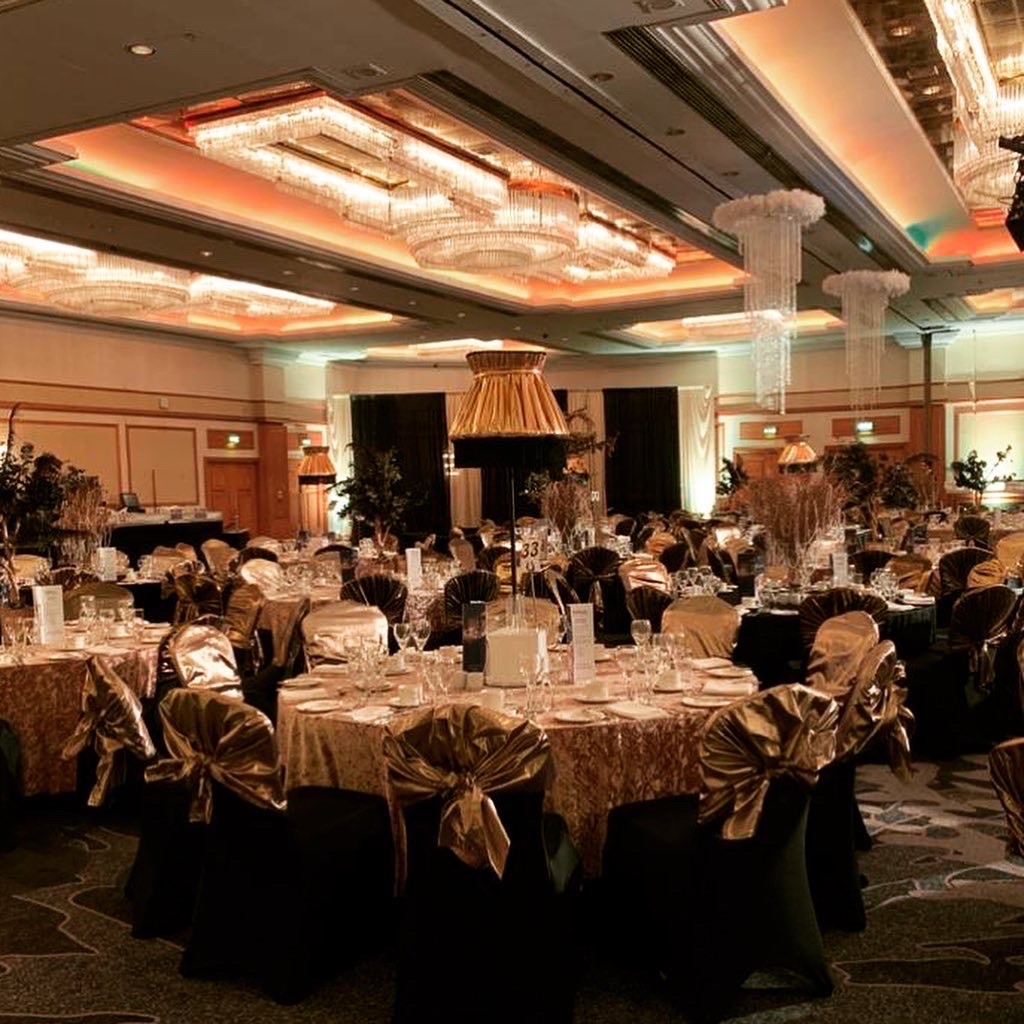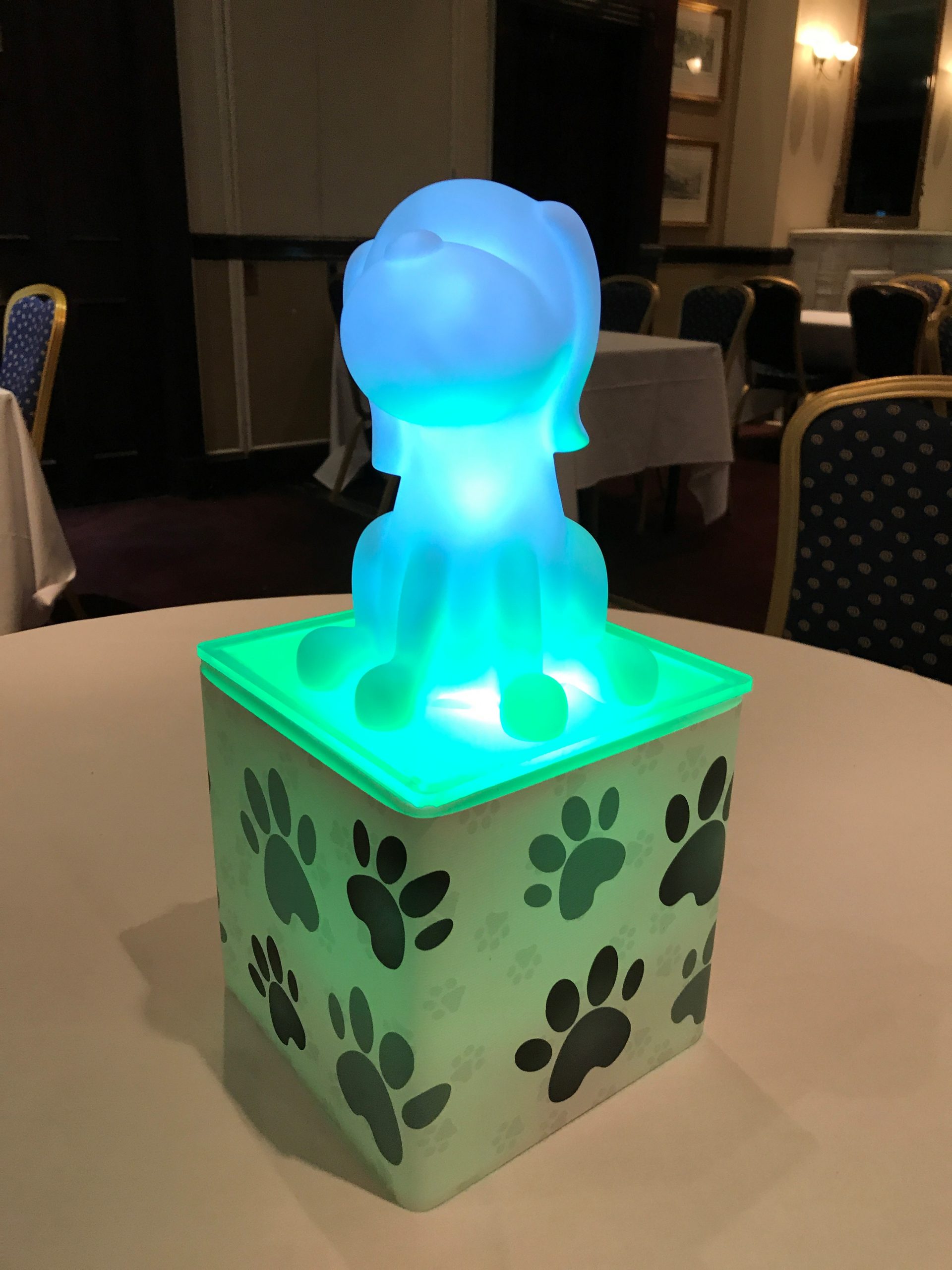 Rose Stage at Hilton Metropole NEC
Luxury Wedding Hilton Metropole Birmingham Hotel
Heart Swirl Table Centres
Gold Glitz Lamp Centerpiece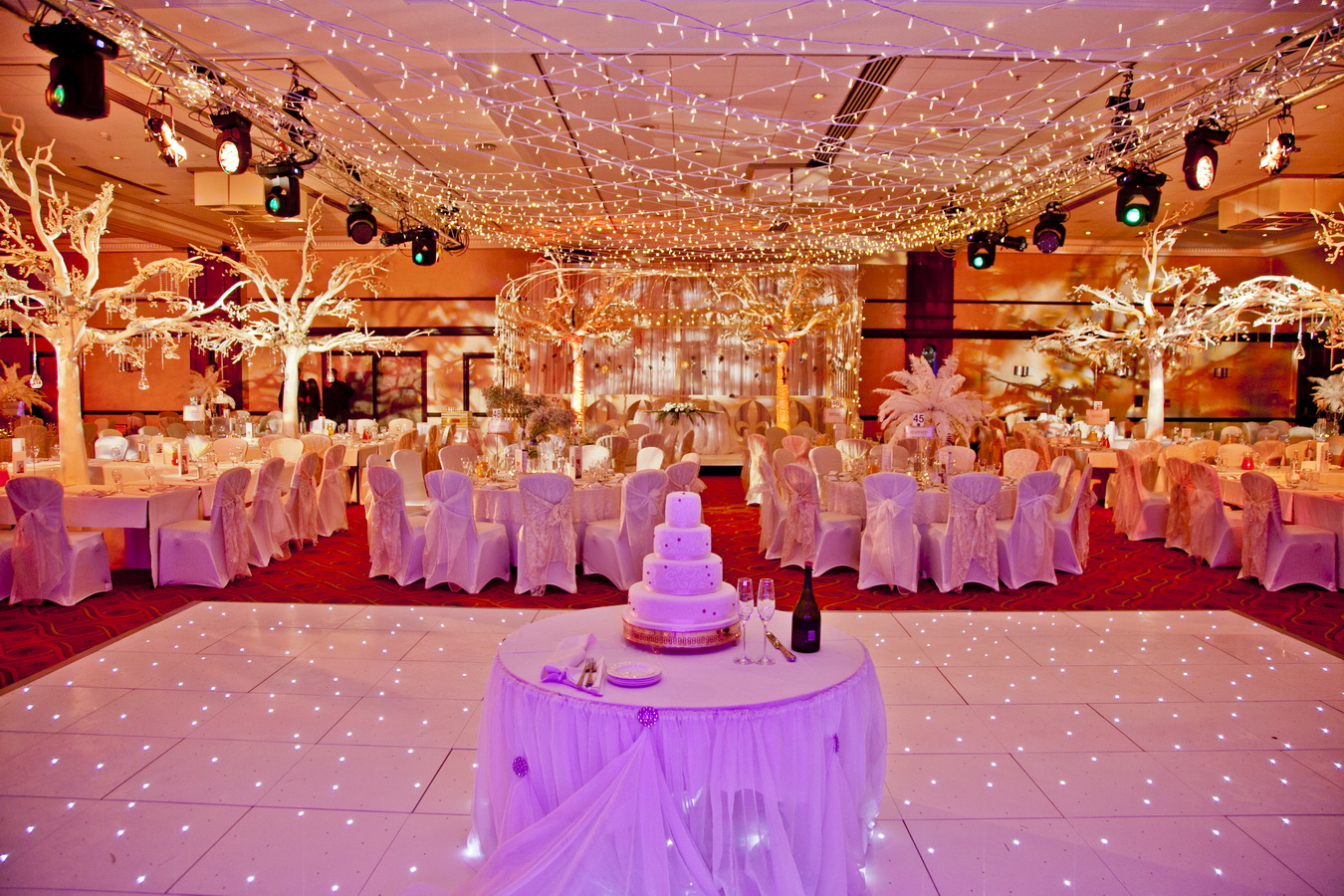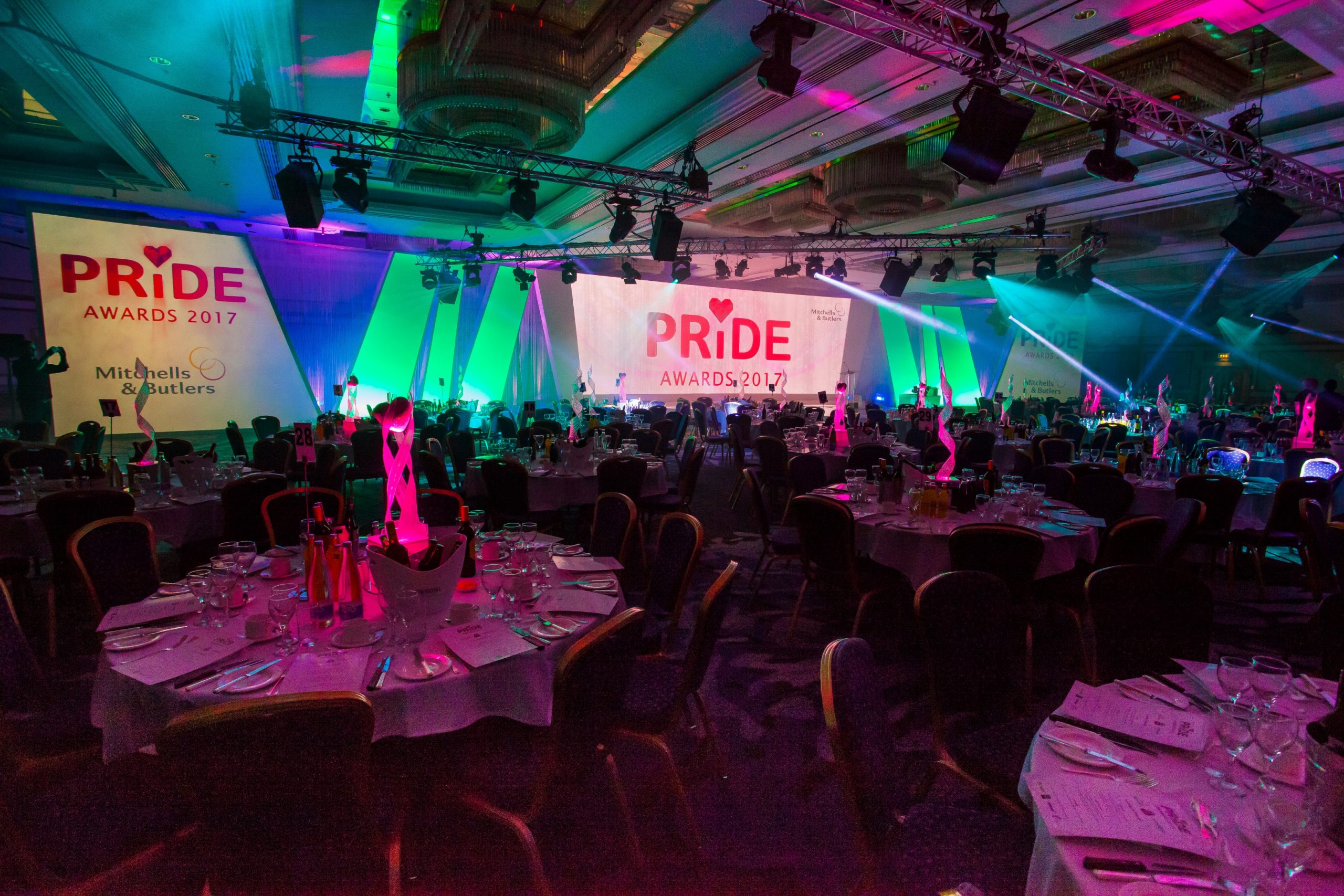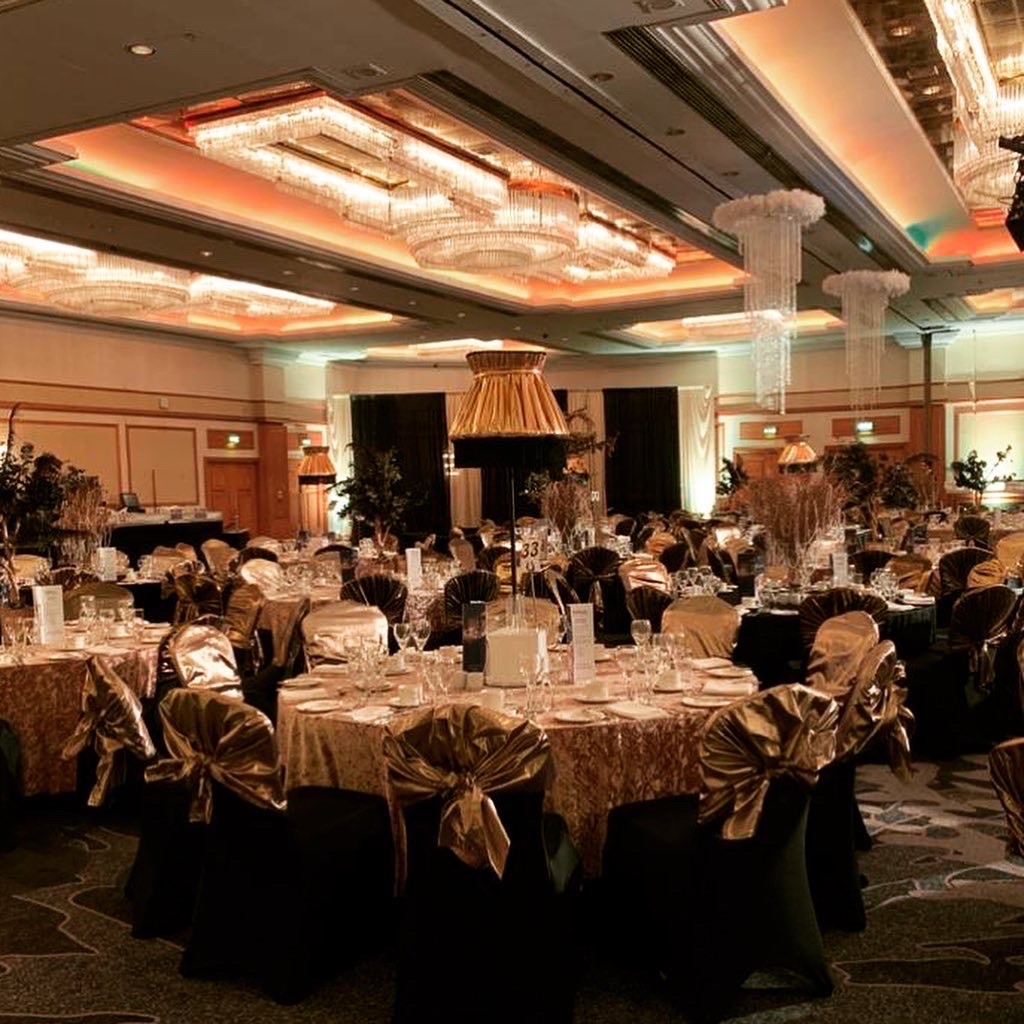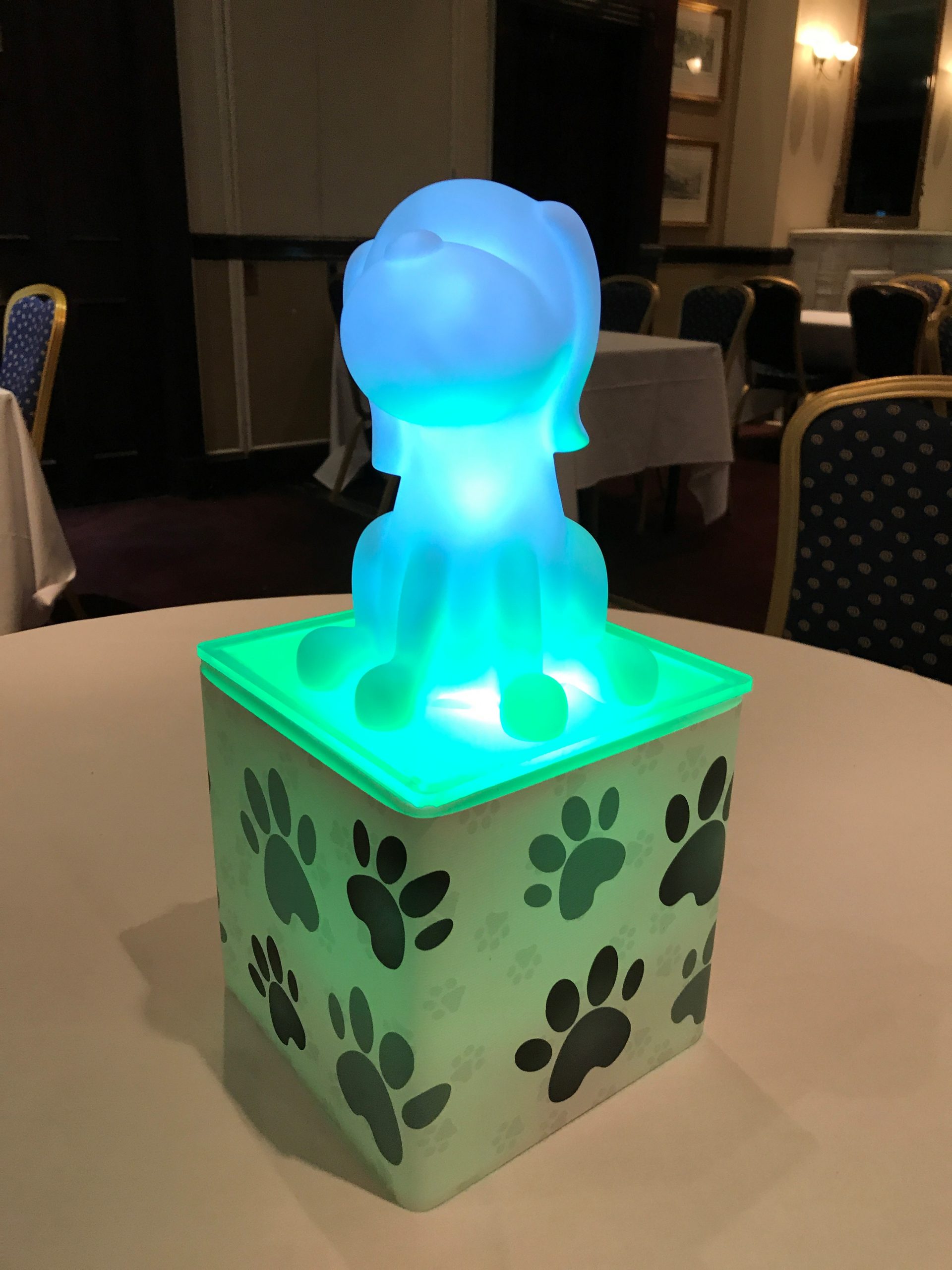 Over 25 years of History at Hilton Birmingham Metropole
As Event Professionals, who have grown up in the exciting world of events, we've been visiting many venues in our teens and watched the changes as they open, grow and develop. We present some nostalgic memories and events over the past few years of one of our favourite venues Birmingham Hilton Metropole.
When we first started working at Birmingham Hilton Metropole, we recall the first few years when the famous Monarch Suite opened. Now over the years, we have worked on numerous events at Kings Suite, Monarch Suite and have even held events at our own at the Palace Suite and Library Suite!
The venue has a great Sales Team and Operations team to support client events teams deliver spectacular events. The venue is the largest venue in the West Midlands hosting over 1500 events annually.
A Venue for Large Events in The West Midlands
Birmingham Hilton Metropole is so centrally based, its location makes it so convenient for event companies and clients across the country. The venue has 33 function rooms to all many types of meetings and conventions of different sizes. From the Monarch Suite with a capacity of 2,000 delegates to smaller event space – the Hilton Birmingham Metropole hotel is one of the premier conference hotels in both the UK and Europe.
We have worked at Hilton Birmingham Hotel for many different events from charity events, to gala dinners to scrumptious breakfast meetings to an impressive, dazzling awards dinner.
Highlights of the Hotel
33 flexible meeting and event rooms for up to 2,000 people
Easily accessible via road, rail or air, with 600 parking spaces
15 minutes to Birmingham city center
Dedicated event planner onsite, large range of catering menus available
Branding opportunities throughout the hotel
790 guest rooms
We share some of our most favourite events at the hotel over the years which gives you great ideas of how versatile the venue is for a range of events and just why we love working there!
Catwalk design in 2010
Eventologists worked on a stunning catwalk design with a theme that resembled Alice in Winterland. A gorgeous ribbon canopy ceiling which swayed and displayed rainbow colours as light hit it!
Tree Hire at Luxury Wedding 2012
In 2012, we booked Palace Suite for our own family wedding. The event was attended by over 600 people and it was this event that we designed and made our stunning blossom trees that we are so well known for. Following the impeccable service that we experienced from Hilton Hotel, we have been the biggest fans of the venue, always recommending it as a great space to hold events! 
Venue Transformation in the Palace Suite 2016
In 2016, we designed and produced a stunning domed floral chandelier for an event in the Palace Suite for the after party for a Pub Group. This was bespoke production transformed the room into a luxury nightclub that was attended by almost 3000 guests over 4 nights. 
Venue Transformation with Metro Production Group October 2017
We worked with Metro Production Group on a stunning gala dinner and awards event where they had designed and installed an awesome stage set with a heart design and really funky lighting. Inspired  by the design, Eventologists designed table centres that held hearts to link with the stage design. 
Las Vegas Theme for PWC March 2018
Our Event stylists worked on an awesome event for PWC in the Monarch Suite where the after conference theme was Vegas. The Eventologists team transformed the Monarch Suite into a an opulent dining area with a stunning Vegas style entrance with iconic Vegas Props that you would expect to see at the famous Vegas Hotels include 2 large Sphinx props at the doorway and an Eiffel Tower. After dinner, we transformed the Warwick Suite and lobby into a classy casino with slot machines, casino games and even roaming magicians!
Bar Design for Ciroc Vodka 2019
The brief was cool and contemporary for a Ciroc branded bar and Eventologists Design Team created a stunning uber chic VIP bar with funky seating, contemporary ceiling with pixel tubes hanging from the ceiling, a stunning mirror floor along with mirror furniture and Ciroc branded angel wings!
Hilton Christmas Party December 2019
Eventologists delivered the most gorgeous Peaky Blinders Themed Party for the Hilton Birmingham Metropole staff. No guys deserve to let their hair down more than the Hilton Team. This 20's Great Gatsby theme night inspired many to dress up, reenact scenes from Peaky Blinders and even act like gangsters from the Prohibition age. Eventologists delivered a stunning 20's themed entrance outside the Monarch Suite, opulent Gold Lamp Table Centres and a gold tree prop in the chill out seating area – 20's themed entertainers added to the ambience on the night – what a great memorable night for everyone!
Crufts at Hilton Birmingham Metropole March 2020
One of the very last installations before lockdown was a very British theme to celebrate Crufts 2020 including some very cute lit Dog Table Centres. We created a Traditional Pub Garden Theme for this very famous British annual show which included chill-out sofa hire, picnic table hire and other Pub Themed Décor to make both owners and their pooches as comfy as possible.
And this is why we love Hilton Birmingham Metropole. The rooms offer so many possibilities for all sorts of events and we have worked there for such a long time that our history that they are our friends and right now we miss being there right now during lockdown. We miss working there and having the banter that we usually have with staff and colleagues. They stand as a beacon for the events industry in Birmingham and we wish them well as they start to return back to business in the not so distant future!
Creating Virtual Entertainment for a New Workplace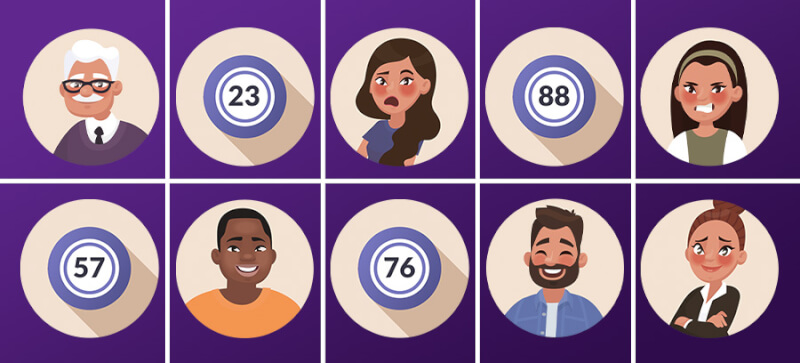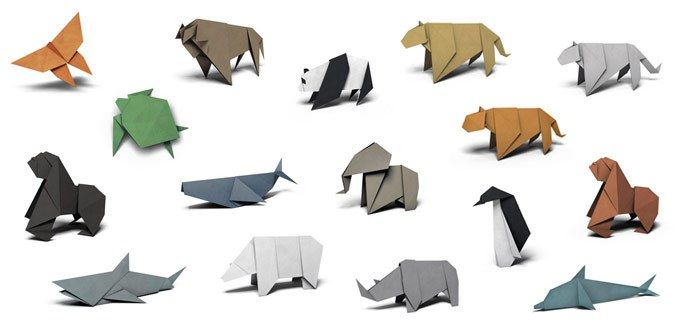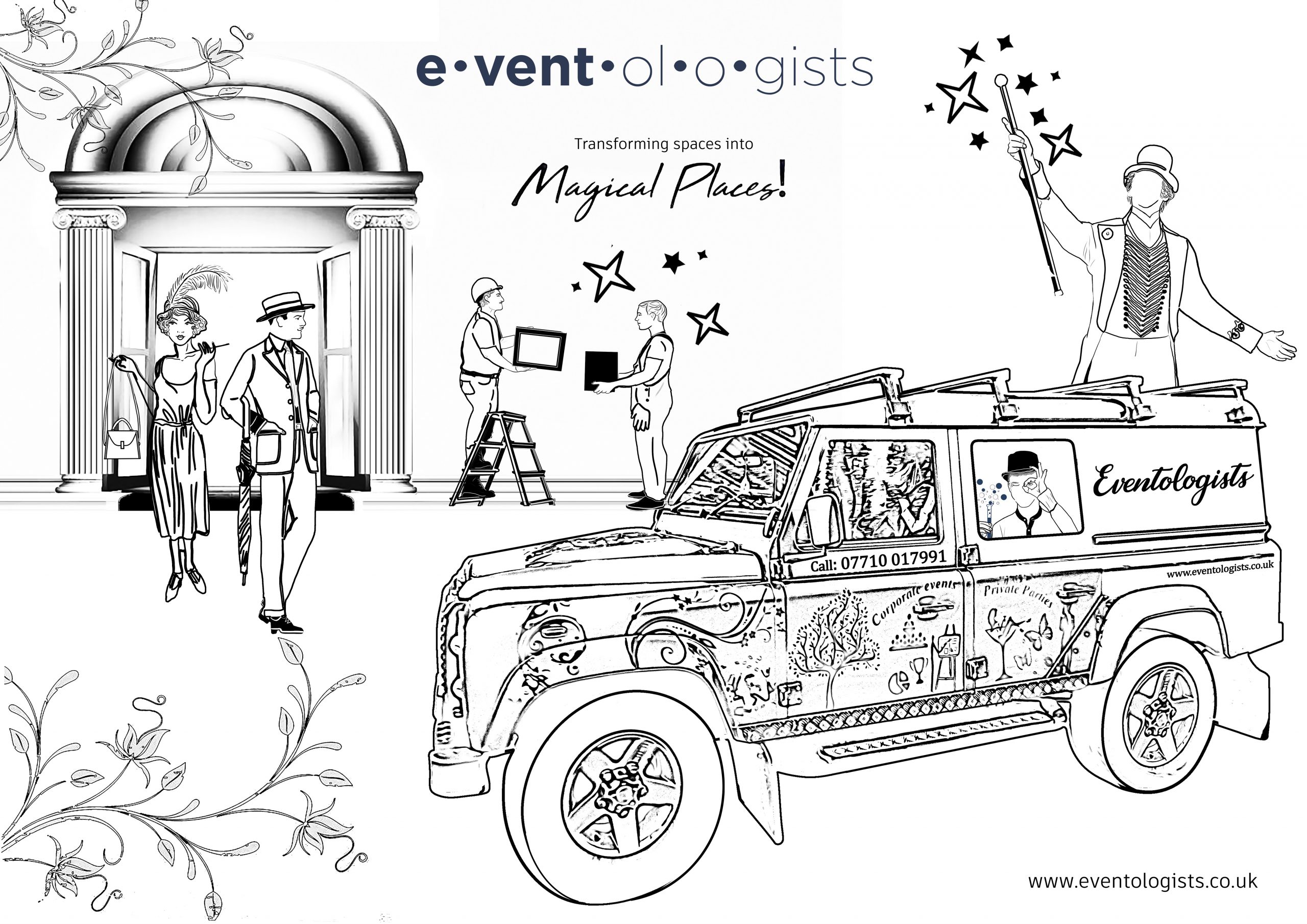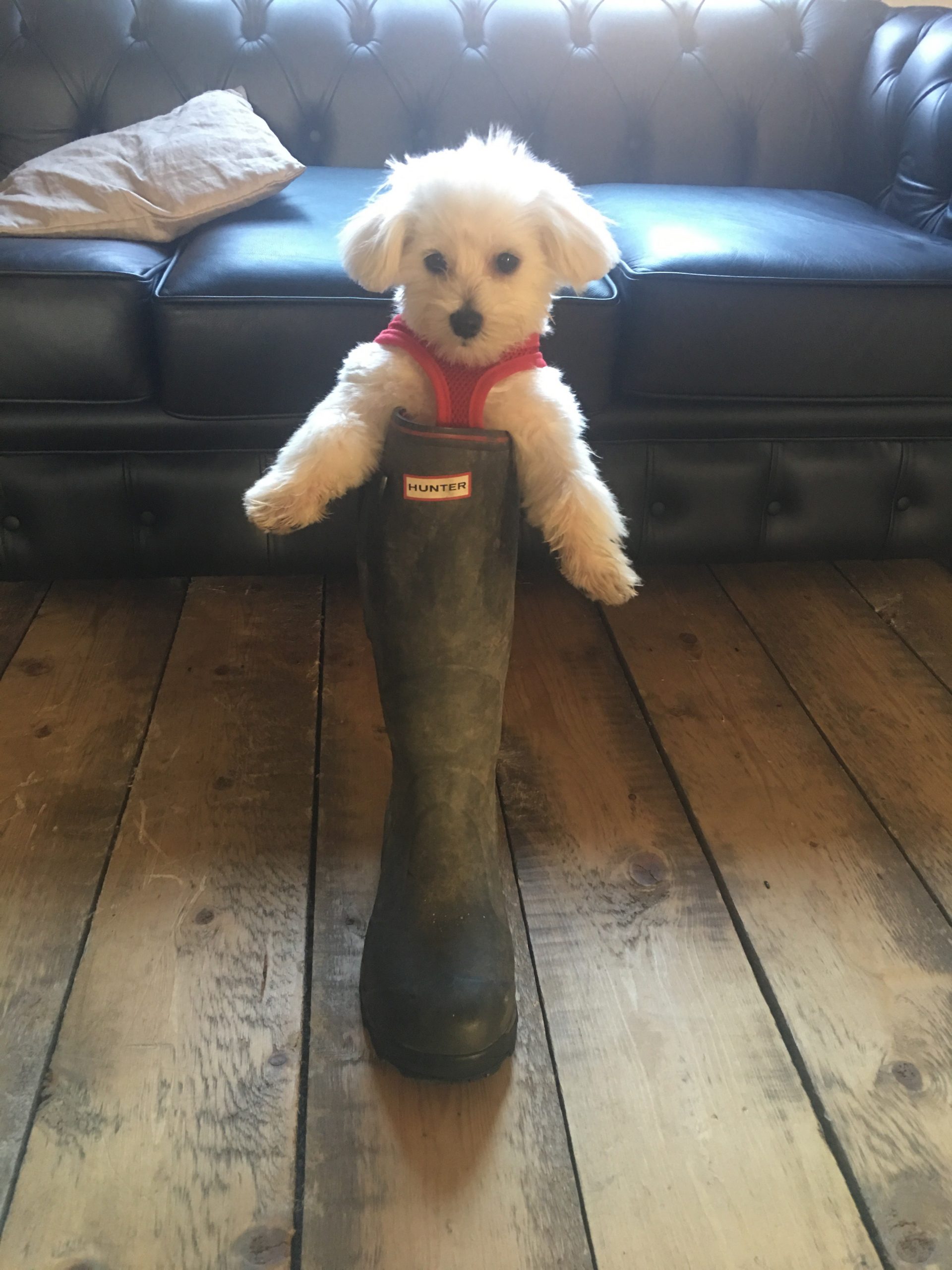 A4 horizontal landscape1-0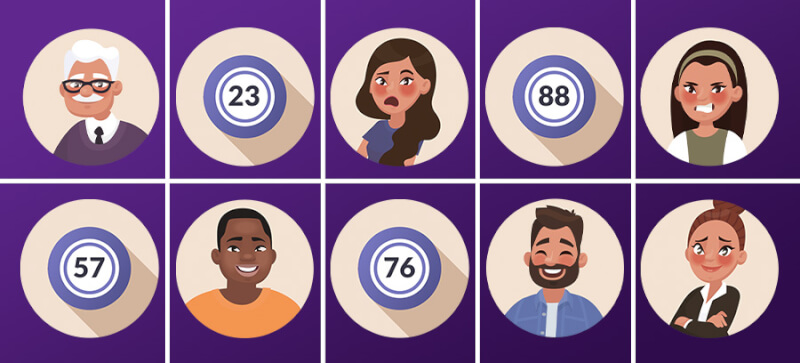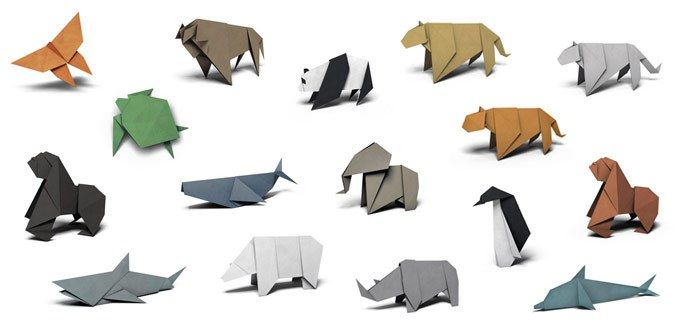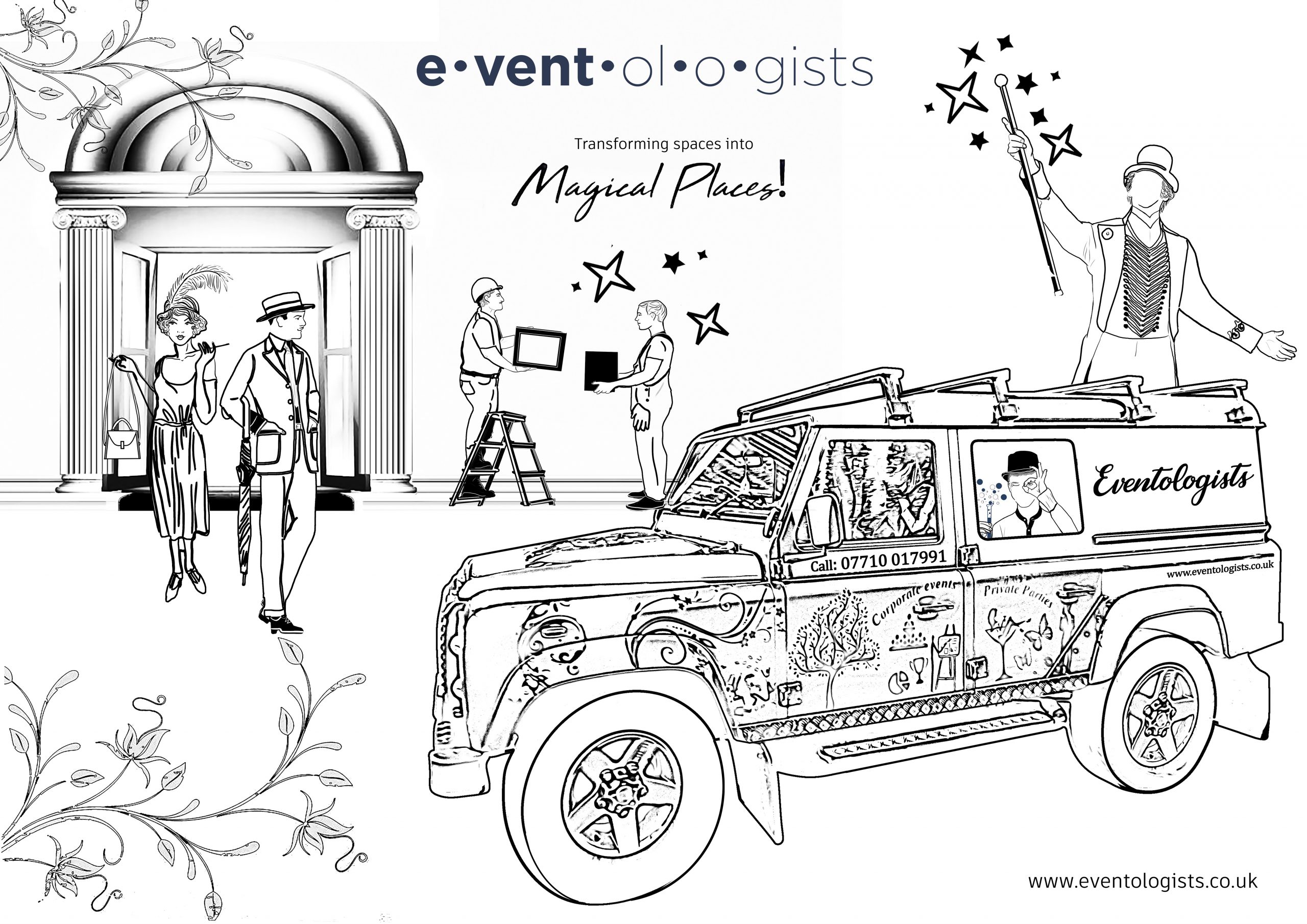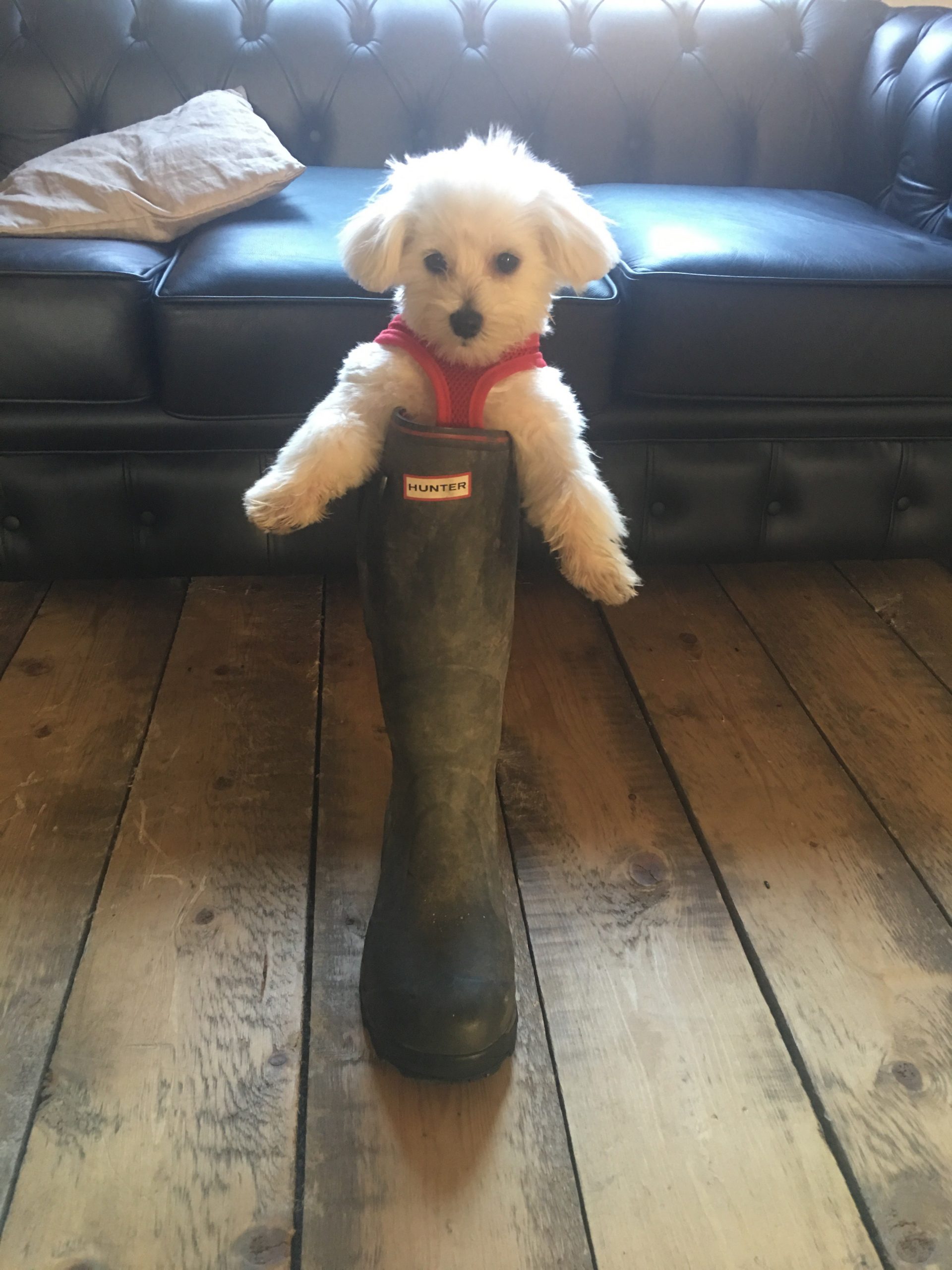 Creating Virtual Entertainment for a New Workplace
As some of our clients return to work and miss the magic touch that Events Companies add the live excitement that theming and entertainment added to live conferences and internal events, we thought to share ideas on how conference calls, internal meetings and zoom calls could be more interesting by including virtual ideas.
Zoom, Microsoft Team, WhatsApp and other video have defined working from home in isolation as a new way of working but don't we all miss the banter and spontaneous fun that we've all had at events. Whilst we have new parameters of working, we can totally create these same moments by offering virtual entertainment and also doing interesting things ourselves to get reaction and recall of attendees.
By breaking up meetings with something out of the ordinary, we can engage more with the audience, create higher recall and improve moods and mindsets at a time that is quite stressful for many!
Here are 10 tips of how you can energise virtual meetings through more engaging spaces and activity.
CHANGE THE BACKGROUND
Whilst we appreciate how difficult it is working from home currently, instead of working from your usual work space, can you spice it up and work from your garden? Or a room with funky curtains to change the backdrop. How about adding a virtual backdrop behind you to match the theme of the meeting? With some planning, your backdrop could even be real and you could add some props to make it more real!
GET THAT FRIDAY FEELING AGAIN?
Missing Friday night drinks? Put your glad rags on and have a virtual drinks catch up. We can even enhance the ambience by organising a DJ to play your favourite tracks and encourage you to sing along with karaoke? You can even have dance-off with colleague!
MINDFULNESS AND MEDITATION
Your performance at home and work is directly correlated with how you feel and many people right now just aren't feeling the love for lockdown, isolation and being away from work! Book a session with a mindfulness and meditation expert whose therapies can enable you to relax and think more clearly and feel on top of the world.
TALENT SHOW
Analysing your own skills and acquiring new skills is something that we have all done during this lockdown. We encourage teams to show off their newly acquired skills – how about organising your own Britain's Got Talent. Perhaps even have a session to learn new tricks from a magician or juggler who can be really get people having fun!
Virtual Bingo
Bingo is such a fun game which you can also play virtually to make working more fun. Bingo is a classic game that most people know how to play, and a version for remote teams that is quick and easy adds fun element that could be repeated weekly but you could even hire a bingo caller to make it more memorable and fun!
Secret Santa comes early
Christmas doesn't need to be once a year, you could make it rewarding by sending surprise gifts to teams each month from eachother and opening the gifts at a team meeting! Gifts could be related to work or even ones that make home-working more fun, such as unusual flavour coffee's, interesting stationary gifts – just little personal touches to make people feel loved!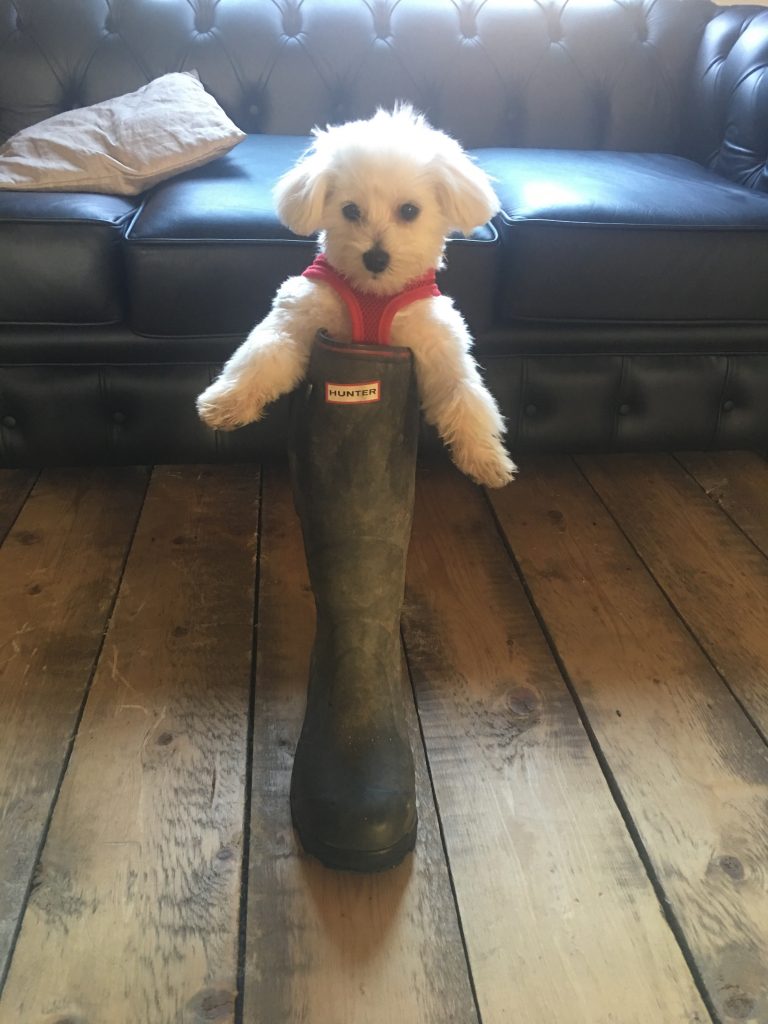 Pets having fun!
One of our favourites, is a company social insta account where you can post pictures of pets and animals doing silly things. Pets are great stress relievers during this time and people are doing so many funny things that they would love to share. It's a great ice-breaker and giggle during a coffee break!
Origami Company Ark
You could ask each team member to cut squares of coloured or copy paper and then start creating the animals that travel on the Company's Ark.
We can organise an origami artist to teach the team a new origami animal or you can go onto Bing
Each week teams can make a new animal to add to their collection from cranes, cats, birds, four legged furry friends to others Team members can build a whole menagerie of animals that they can add to your company ark!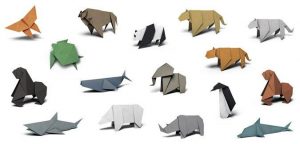 Typing Speed Race
To start a typing test using typingtest.com or https://thetypingcat.com/typing-speed-test. Then, post your results on your company scoreboard. Everyone should take the same test to ensure its fair. Its so much fun but you can also learn a thing or two about touch typing!
Recipe Share
During lockdown, recipe shares, recipe videos and sales of , sales of baking ingredients have rocketed as people are having to cook and eating at home. Why not create a show and tell 'recipe share' themed around different foods – breakfast, lunch, dinner, picnic, family secret recipe etc?! You could share these recipe's and create a company cook book! It's takes  great skill to communicate a precise recipe with thought of the process and clarity for the reader, so they are training whilst they are doing! Our favourite recipes during lockdown have been:
Jack Munroe AKA @BootstrapCook
Jamie Oliver AKA @jamieoliver
Nadiya Husain AKA @nadiajhussain
BBC Good Food AKA @bbcgoodfood
Nisha Parmar AKA nishascookingagain
11. Virtual School Trips (Company Days Out)
We all loved face to face and going to new places, hotels, venues and team outings!  If you can't make it to your favourite places for a day out, then they can come to you. Have a picnic with your remote team, and have a virtual tour of some really cool places. They don't just need to be in the UK, you can even go abroad for the day to check out places you've always wanted to visit!
Check out some of the places we've been visiting;
Source; https://www.goodhousekeeping.com
12. Online Team Building Lunch & Learn
A simple way to start with online team building is to get your virtual teams to meet and learn together – you could invite an expert to lead the session. You can find people to speak about topics like marketing, science, health and wellness, social media, home working, time management and more. A good learning session is about 60 minutes and you could encourage this learning during lunch – maybe have something delivered to them?
A great way of continuing the learning is encouraging the team to suggest a bank of topics and have 1 topic a week that is covered to add variety and also ensure that everyone's needs are met.
13. Remote Gala Dinner
We are all missing the nights out, awards dinners and gala dinners right now so how about holding virtual gala events with your own cooked meal? You could even invite colleagues who are oceans apart. To make it more interesting, you could ask everyone to make the same meal from a menu so that it really feels like you are at an awards dinner. Perhaps you can integrate some professional entertainment such as a saxophonist whilst you are dining and then party or dancing games afterwards? You can also include a section on recognition awards as part of the evening.
14. Caricature or Drawing Competition
Most people would love to draw well but don't know where to start, why not make this virtual team building activity with a caricaturist who can give an initial lesson? Create this experience into an event by allocating a person for each person to draw within 15-20 minutes. At the end of the time, bring
everyone into a main virtual meeting to showcase your portrait pictures!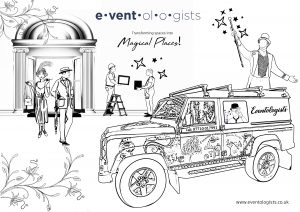 We have worked with Eventologists for the a couple of years now and can't fault them from start to finish the whole process is very seamless and the stuff they do is incredible! We have themed evenings and they always come up with some fab ideas that help to emphasise the theme and bring it to life. Our events have conference sessions in the venue during the day and we transform them for our awards in the evening and Eventologists always completely transform the space for the evening so that it feels like you're in a completely different space which makes it all feel so much more special and a real celebration and by the time morning arrives its all completely cleared as if by magic!

PPMA Admin


May 19, 2022

Great props, prompt delivery, awesome team. Would use again.

Richard Buxton


May 19, 2022

A wonderful team who made our event space look incredible. Jacob took our ideas and brought them to life. We've had amazing feedback about the event design, so we couldn't be happier. Everyone really loved the living wall and trees!

Olivia Rocky


April 19, 2022

Rita has been an absolute pleasure to work with; she listened to our ideas and vision and then totally ran with it and created something better than we could have ever imagined! On the event day, Rita and her team swooped in and decorated our venue in record time. Rita and the team were professional and efficient. We look forward to working with Eventologists again next year!

Neighbourly Brands


March 19, 2022

Eventologists are a pleasure to work with. The whole experience from start to finish isn't nothing short of perfection. The team are super professional and Jen makes working with them a breeze. Nothing is too much and she is always so responsive. Can't wait to work with them again :)

Andrew Chalk


March 19, 2022

Eventologists have been a dream to work with. No fuss, straightforward communications and pricing. Delivery and collection on the day was simple and efficient. Professional and friendly at every turn - thanks for your part in making our event a great success!

Emma Bird


February 19, 2022

We've used the services of Eventologists on numerous occasions and their expertise is priceless. Great service as always from Rita and her team who are always full of ideas and ways to make your event stand out. We've hired sets for Moulin Rouge, Great Gatsby, Hollywood and Glitz and Glam plus they created a wonderful set for a festival including tress with festoon and flags. Highly recommended and great to work with.

MrandMrsGrey


July 19, 2021

Wonderful team, from the event manager to the decorators! The choices of set ups and themes are really original as well as well made. Each event is done with lots of passion , always keeping the client best interest at heart. Great value for money, and they always go the extra mile!

Astrid Guillabeau


July 19, 2020