The Garden of Innovation – Old Billingsgate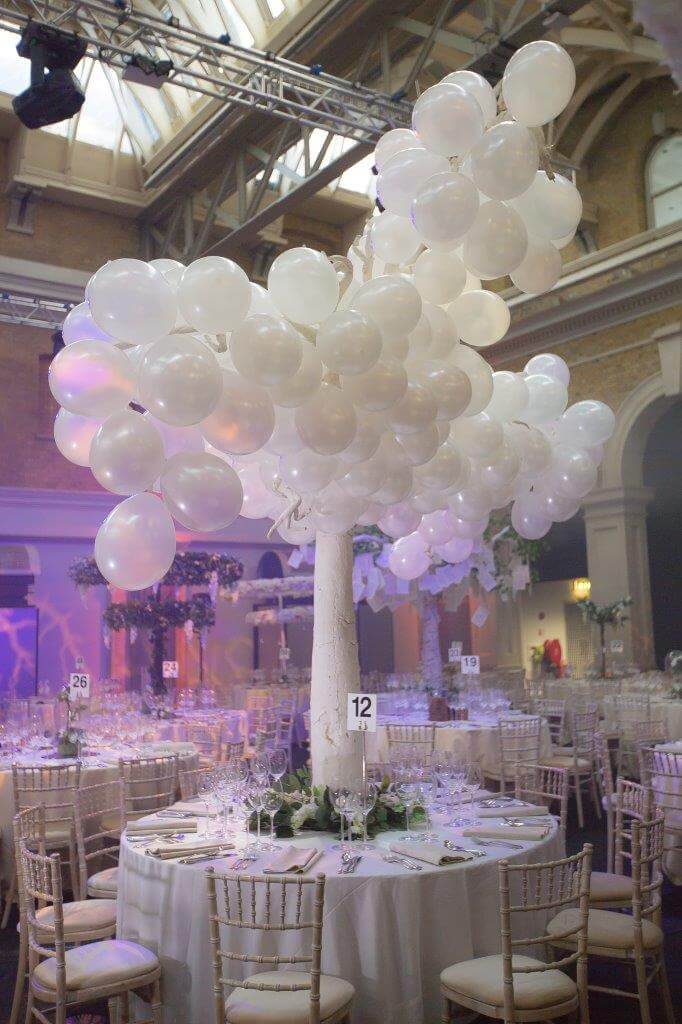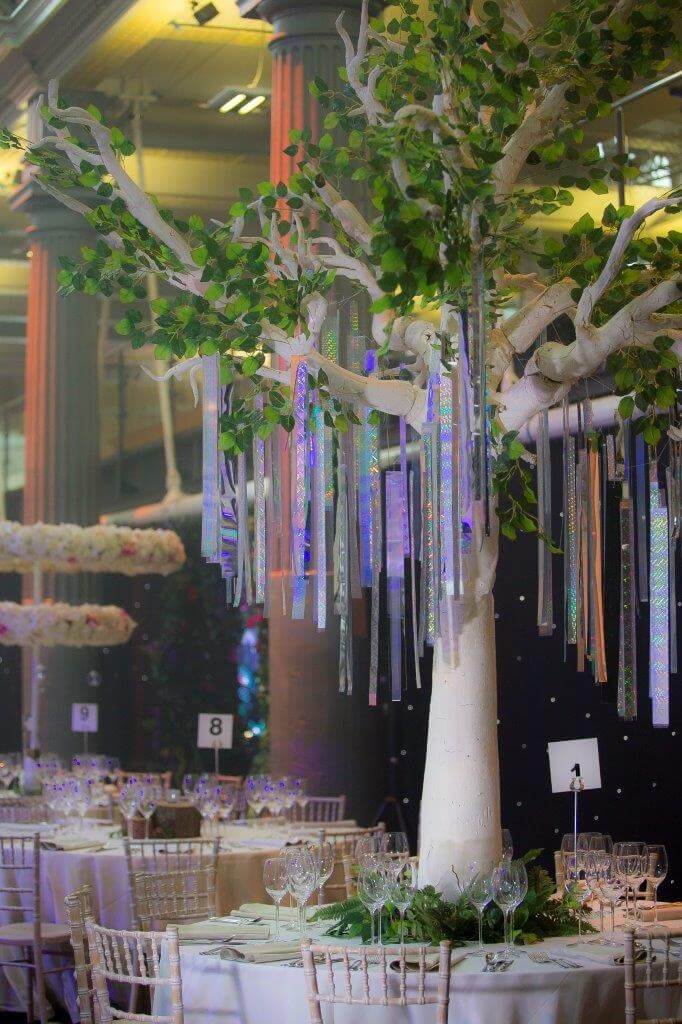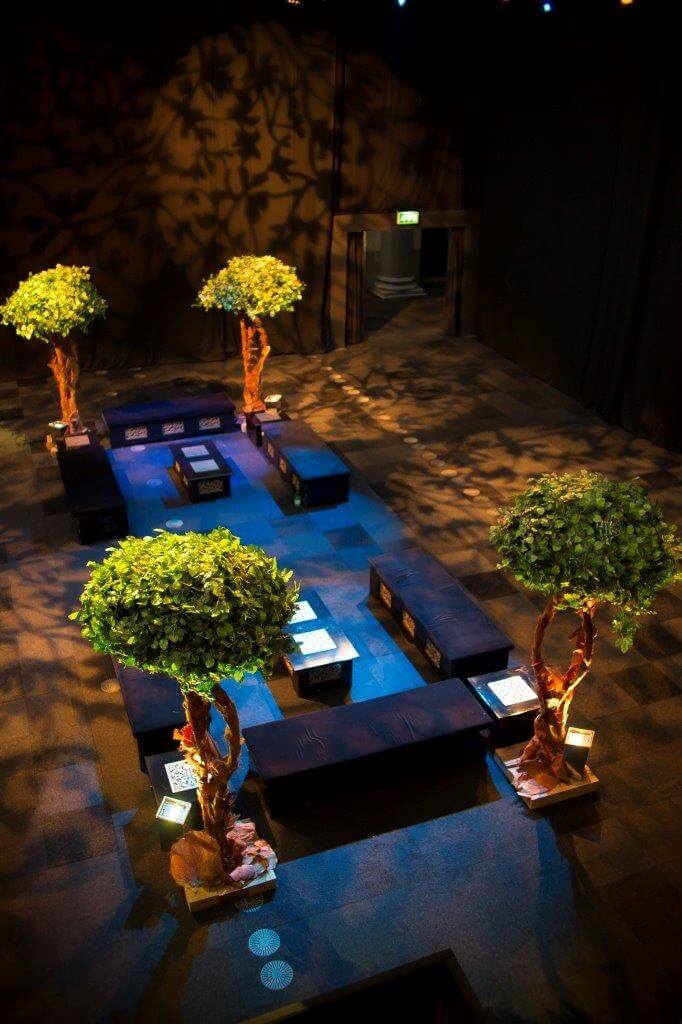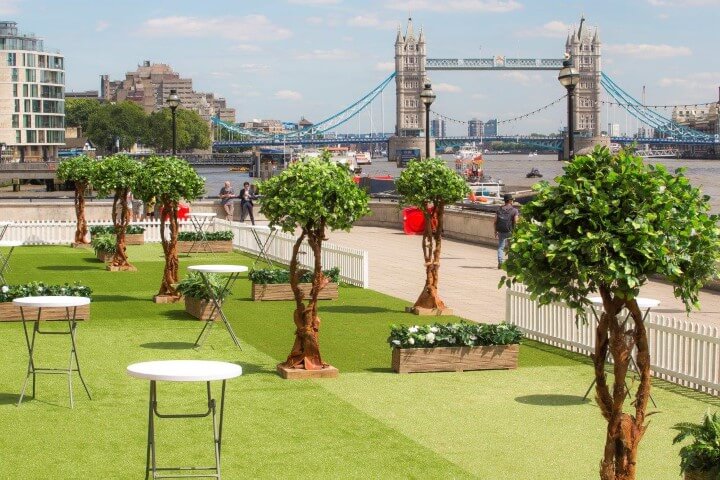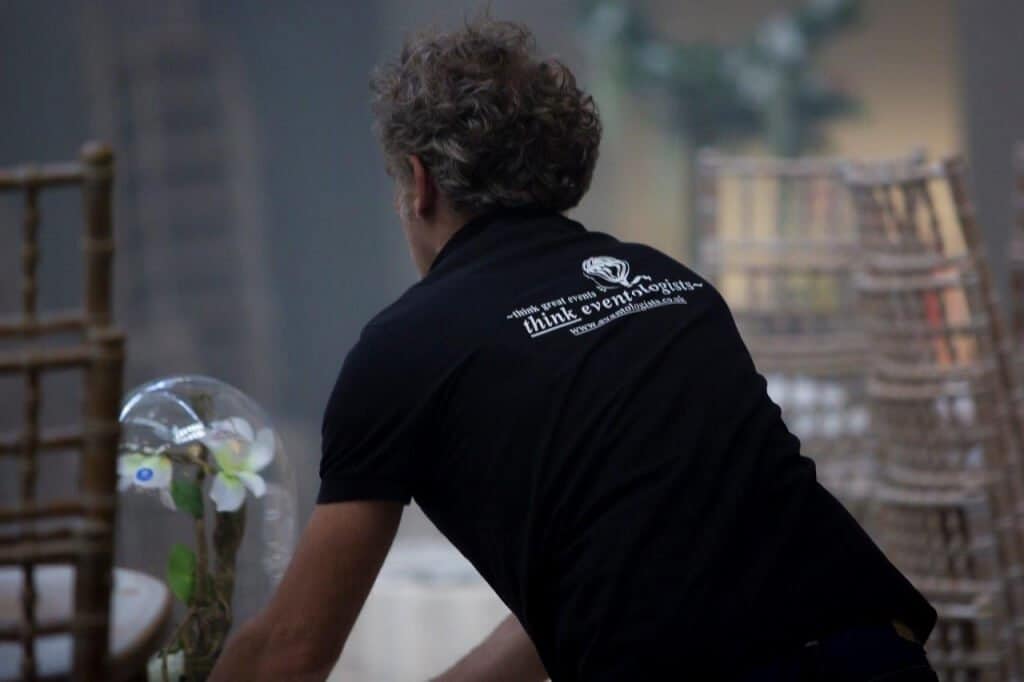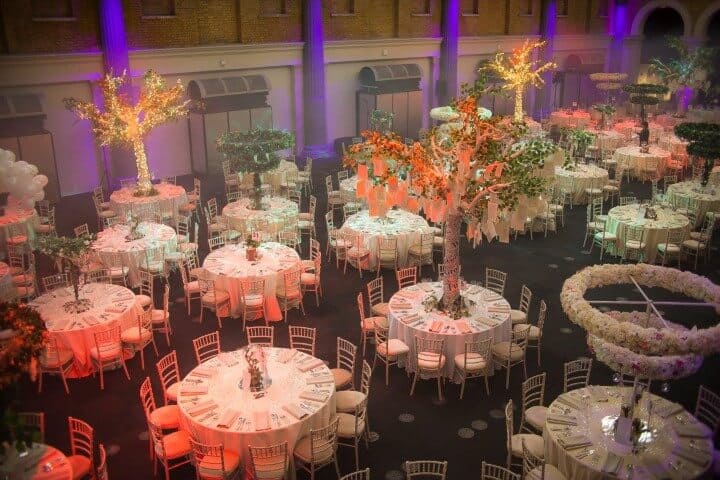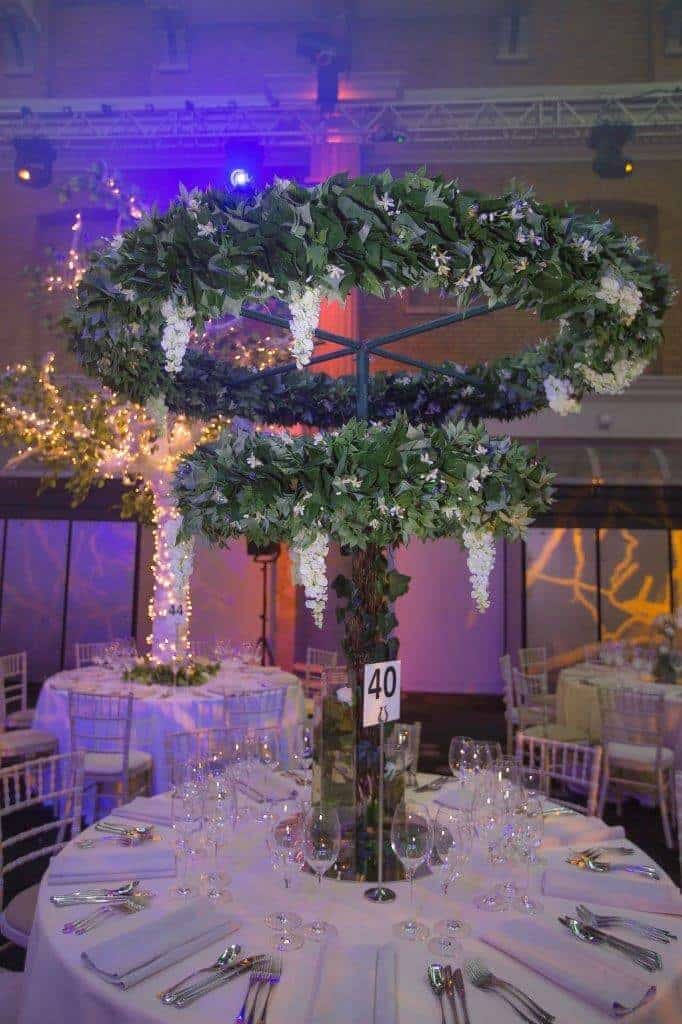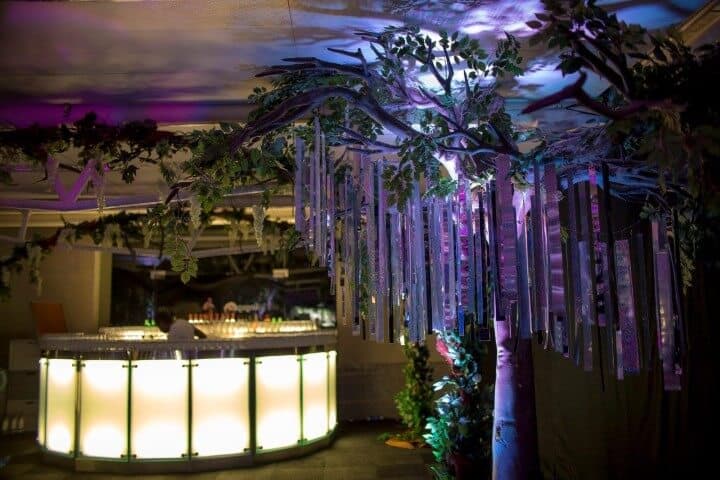 Bespoke-Production-Tree-of-Creativity-682x1024
bespoke-tree-tree-of-reflection-682x1024
Chillout-area-seating-682x1024
Corporate-Event-Billingsgate-Small1
Eventologists-Event-Stylist-1024x682
Garden-Themed-Gala-Dinner-Small1
Garden-Themed-Halo-Table-Centre-682x1024
Tree-Of-Knowledge-681x1024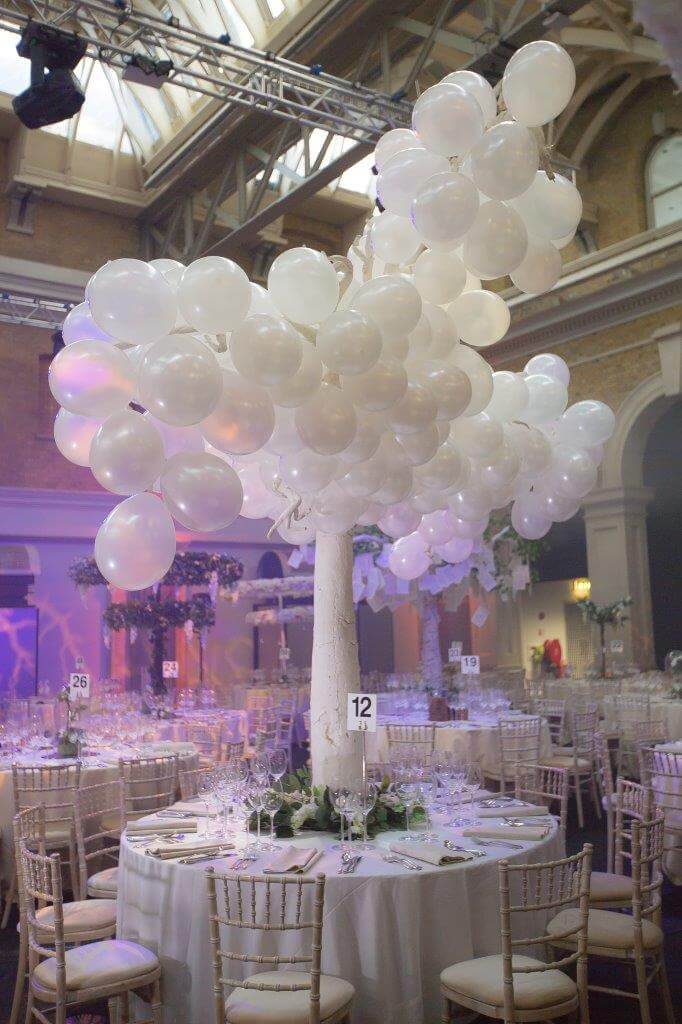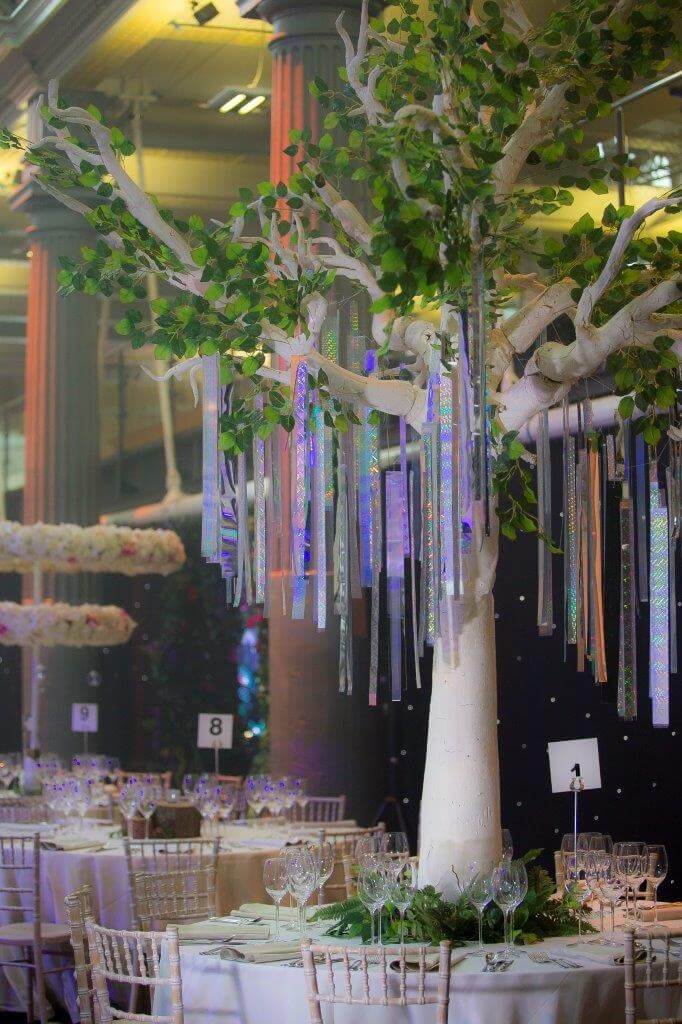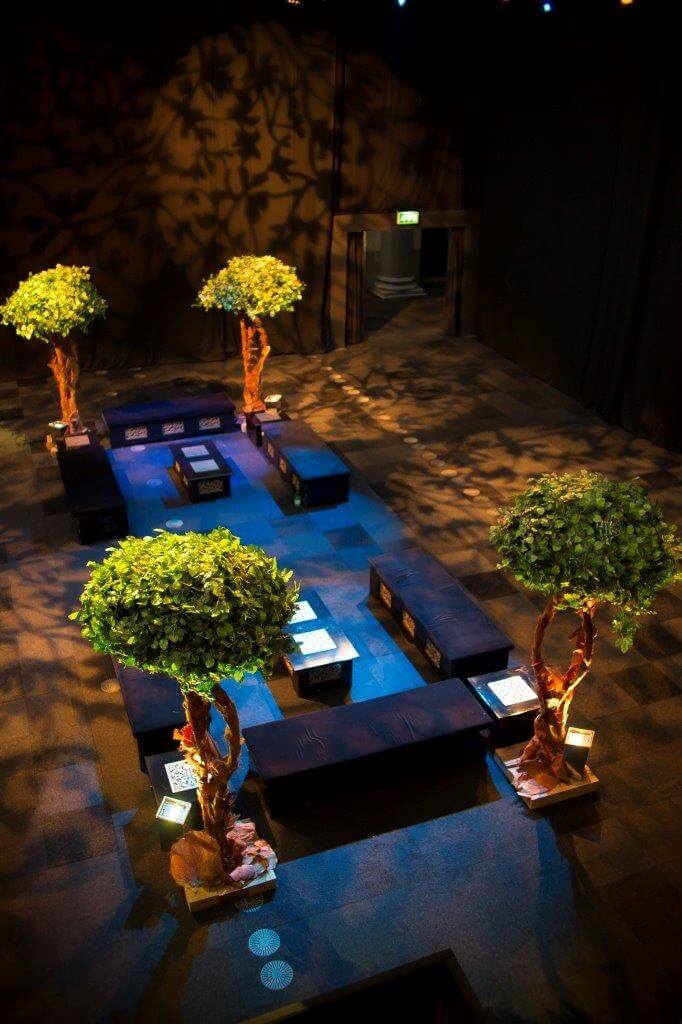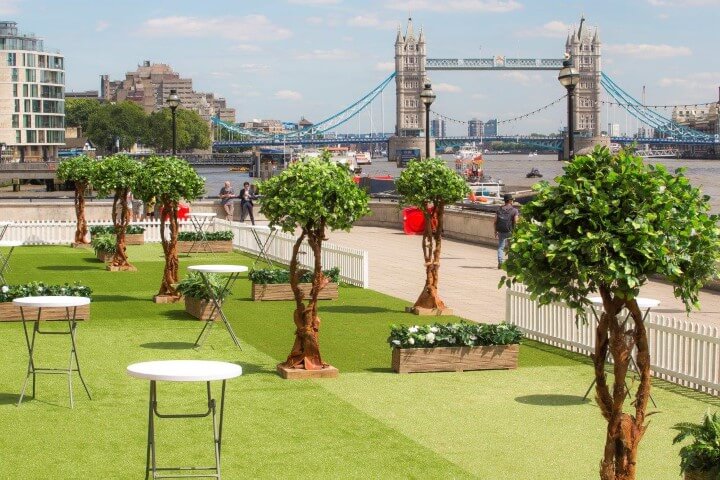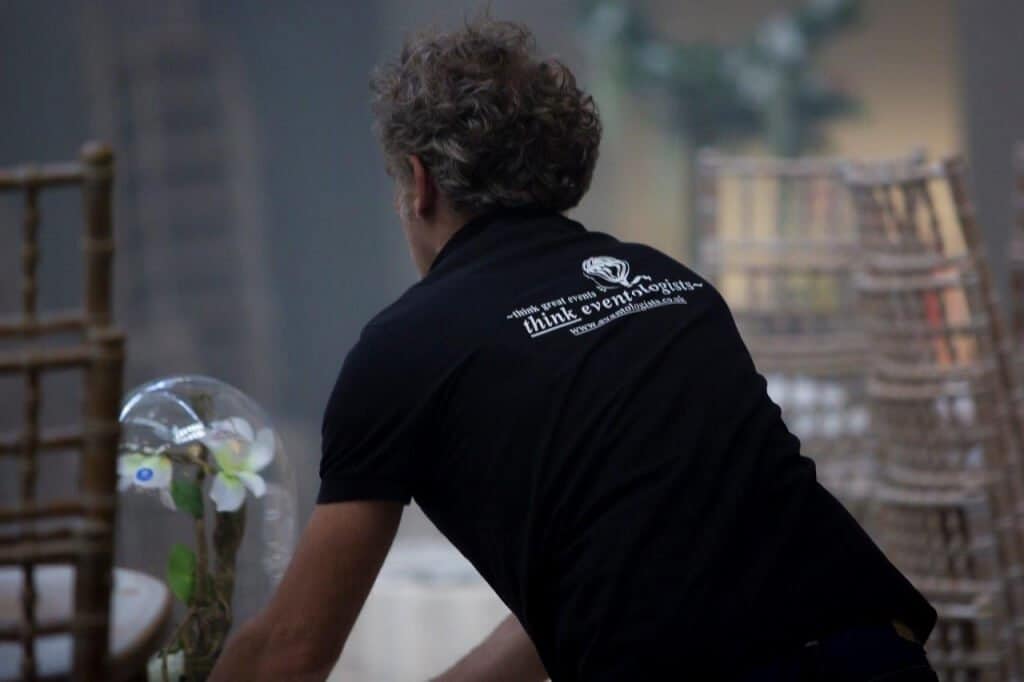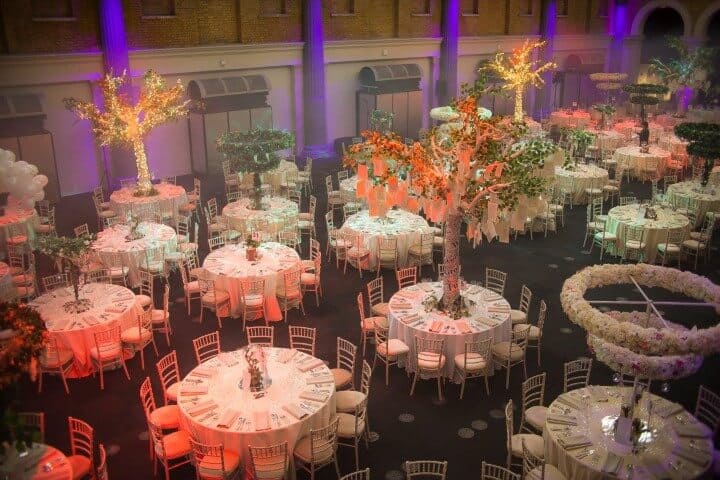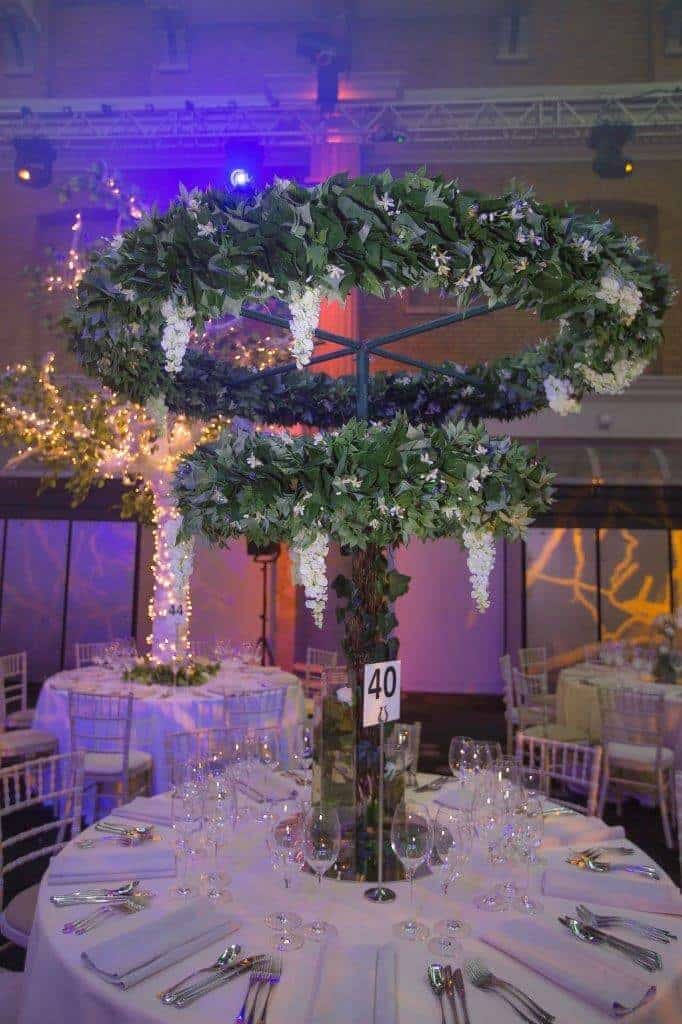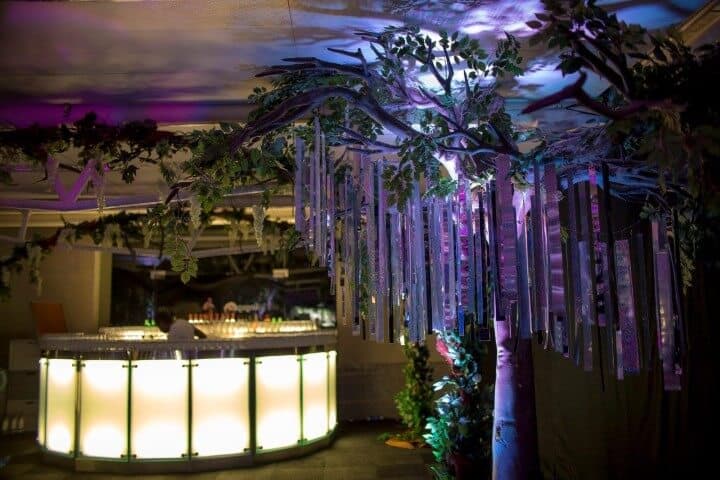 Last summer theme at Old Billingsgate
Eventologists were challenged by a research company to design a bespoke themed event for their summer gala dinner that not only reflected the company but also brought the outdoors indoors at an event held at Old Billingsgate in London. The spectacular transformation from an empty event space to a superb corporate event created quite a stir!
Attention to detail and pure magical ingenuity was the key elements to this event. We laid artificial turf on the terrace just outside for drinks reception overlooking the Thames with the London skyline in the background. As guests were ushered in, we forced them to the main banqueting room through a tunnel of arches and trees which were specially design with sparkly reflective garlands to represent our tree of reflection in a garden of reflection, a space where party goers can network, drink and the divide between the banqueting room and the party room!
The banqueting room had a stunning array of garden themed table centres which were specially designed to represent the garden of innovation; 8 full size artificial trees were designed with unique details to represent the companies key messages; a tree with branches and trunks covered with book pages was our tree of knowledge, a tree clad in hundreds of fairy lights represented our tree of light, a stunning white tree with decorated with hundreds of balloons was the tree of creativity. The rest of the garden themed table centres were a cross between enchanted woodland centre pieces and forest themed table centerpieces.
A specially made garden themed halo was our statement piece centerpiece that stood proud on tables around the room, woodland themed blossom tree table centres were made to create height and drama in the room. Stunning log table centres and cloche centerpieces were our low level table centres and what they lacked in height they made up for in impact and detail! The theme continued in the party room with stunning living walls and artificial stone walls for the band and a chill out space created for the guests. And as the song goes – Oh what a night.
Well what a night it was and what an event it was. Hours later, in true Cinderella style, Old Billingsgate was emptied and cleared by all the suppliers. We would like to thank all the suppliers who worked on this amazing event; @Rhubarb, @Metro_broadcast, @eventprofs and @OldBillingsgate for such great teamwork! Until the next time!
Eventologists Rocks Summer Events in 2016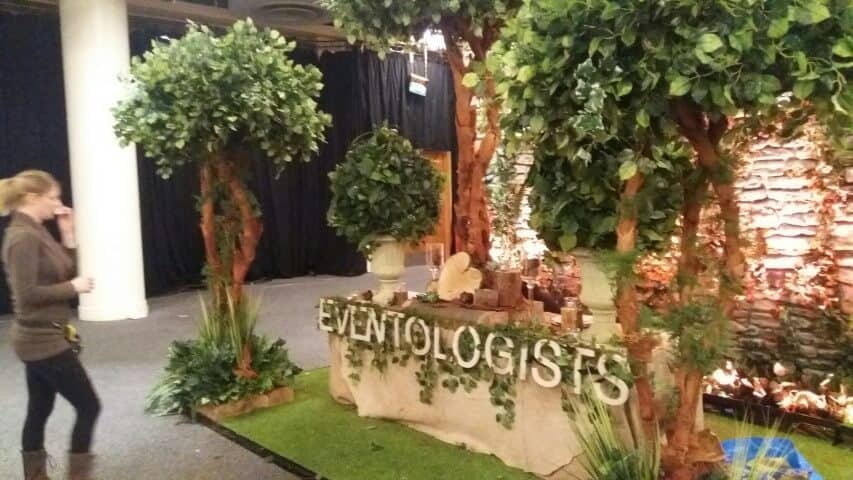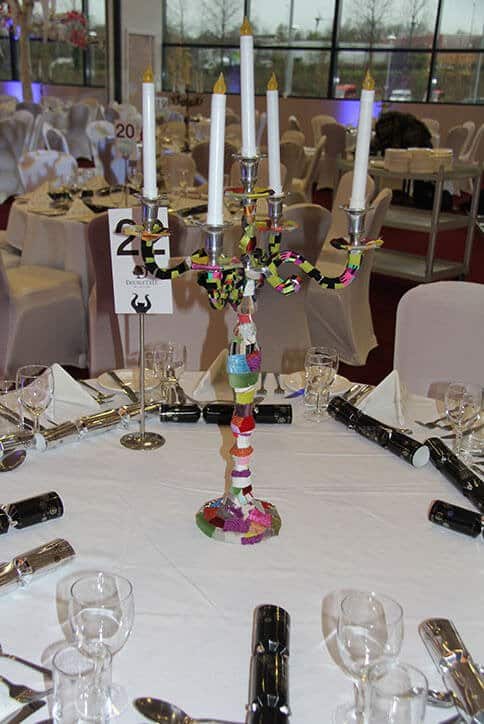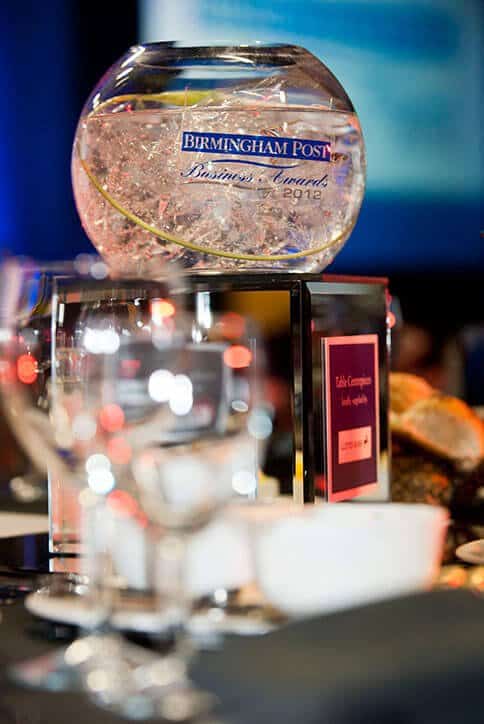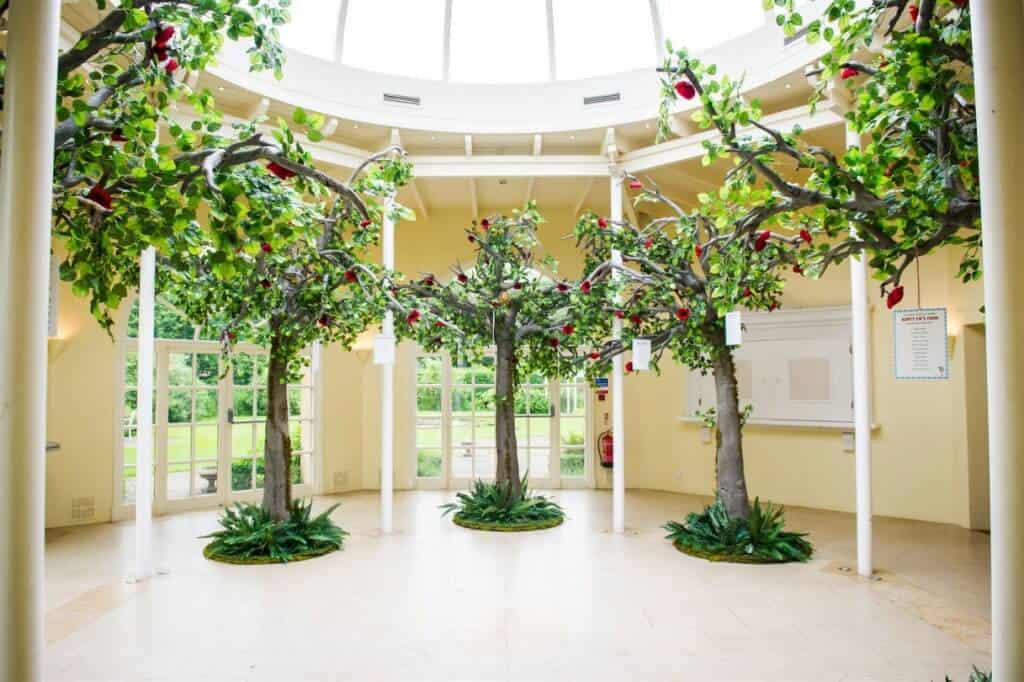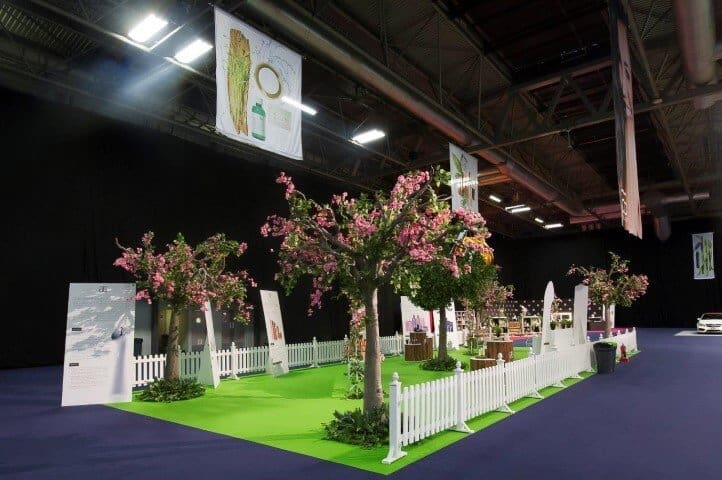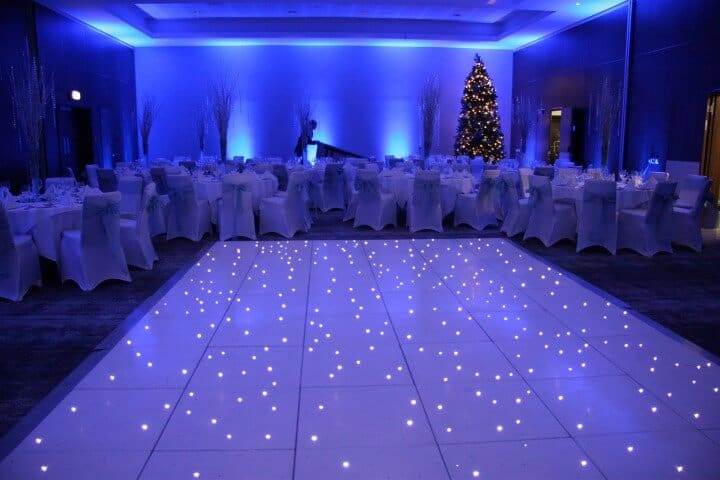 20160317_123517_resized-Small
Alice-in-Wonderland-Table-Centre
Corporate-event-at-Stapleford-Park-Leicestershire-Large2-1024x682
Garden-themed-exhibition-stand-Small
N-Santas-Sleigh-Prop-Large-Small
Winter-Wonderland-Theming-Large-Small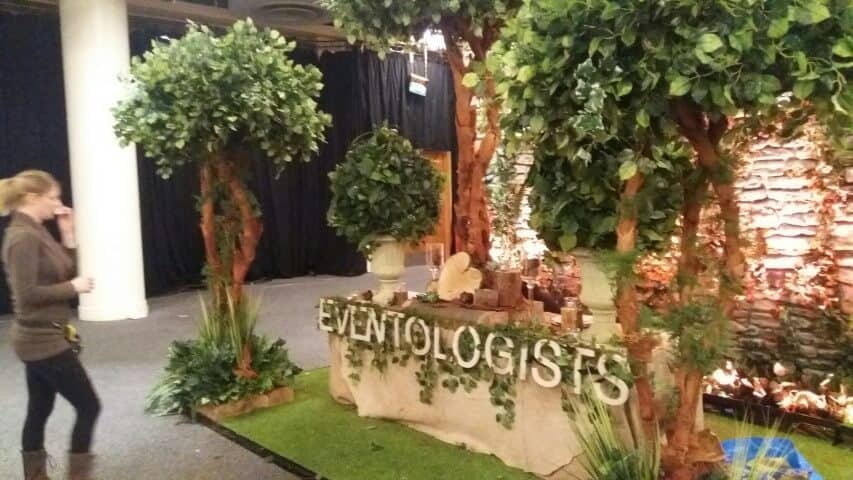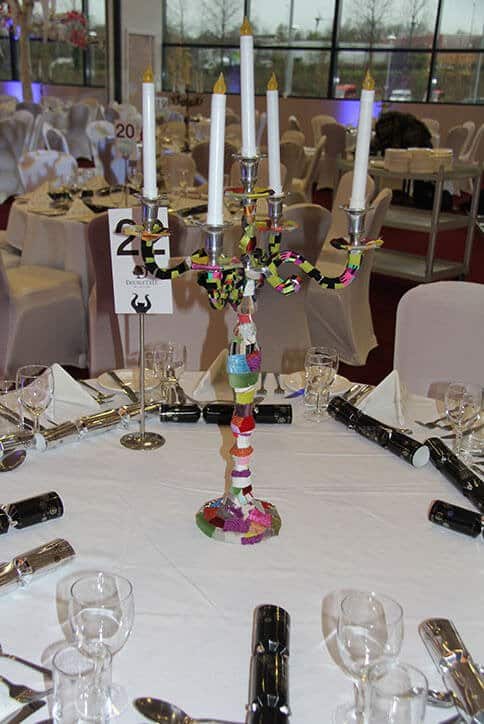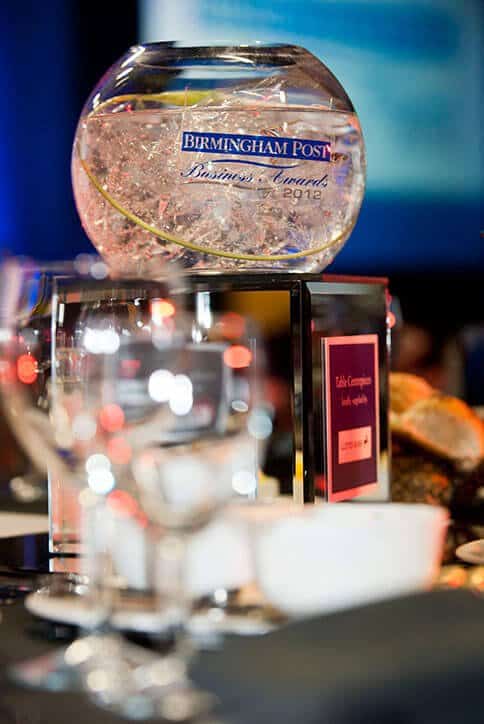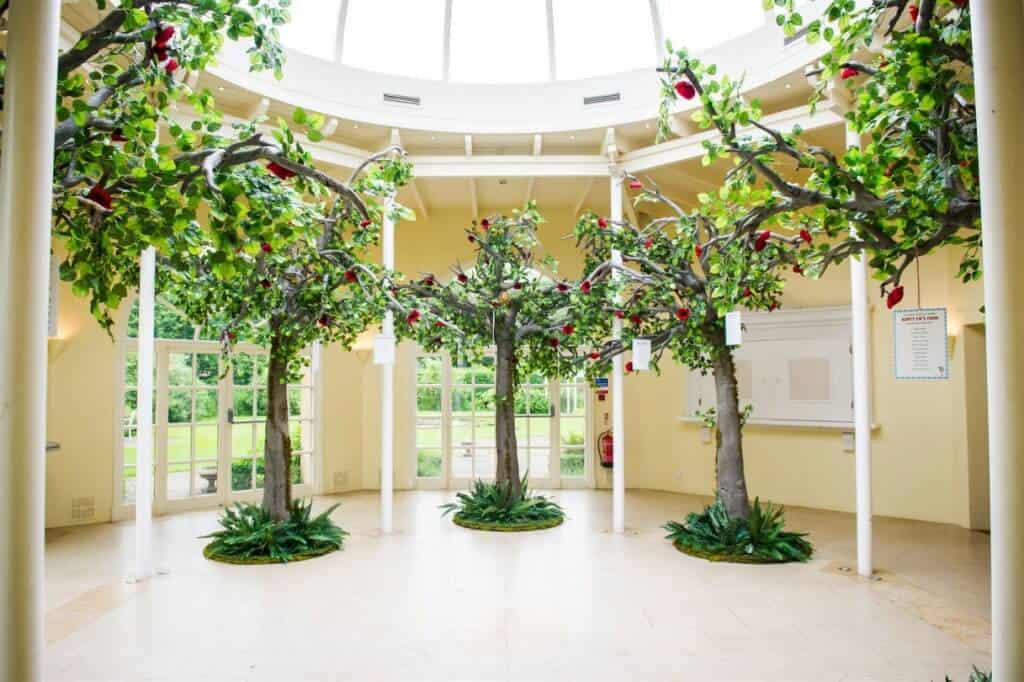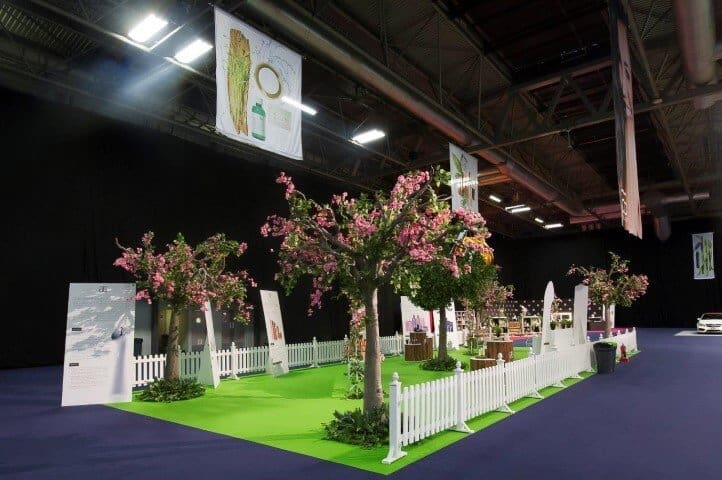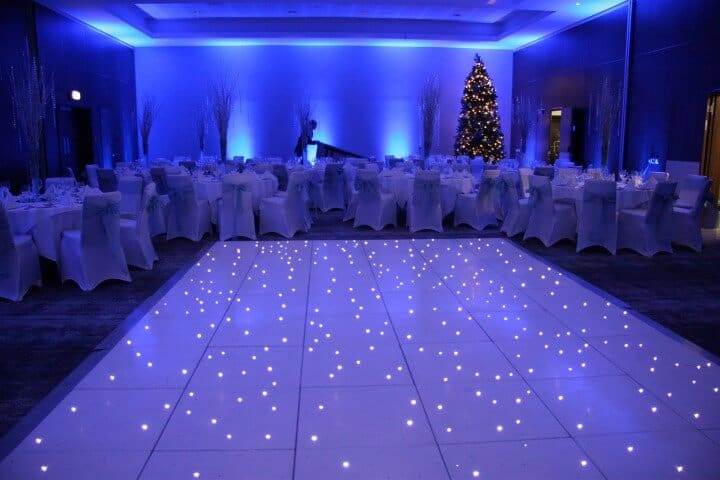 A review of summer 2016! 
Summer 2016 has been the most fun year with just phenomenally creative magical fun projects to work on and the Eventologists styling team have just brought more and more newness to corporate events décor that makes Event theming for Corporate events, Gala dinners, Summer Events, Festival and exhibitions stand dressing even more unique.
With an extensive and ever growing range of unique, one off props and accessories, we have designed everything from VIP areas for Exhibitions, supported brand activation projects at festivals such as Glastonbury large office party theming, conferences and summer themed events. From the nostalgic wizard of Oz to spectacular table centres for conferences – we've been doing it all.
As we approach the most important 5 months for corporate events, conferences gala dinners where room décor and party theming is oh so important to set the scene and make an impression, Eventologists stylists are busy creating yet more bespoke products for clients . With our wide range of venue decoration skills, Christmas event décor, extensive knowledge of events and creative flair, we can put together something truly spectacular which will make sure your event is one that will impress, and leave your guests enthralled. Stuck for Christmas Ideas inspiration? Our in house design team will be happy to go through with you any ideas you might have, and design an event tailored to your vision and needs.
From Winter wonderland themed Christmas parties to Narnia themed Corporate events
From a traditional Christmas theme to a Bavarian themed Christmas party
Leave the traditional and classical themes for other amazing party themes such as a Harry Potter Themed Event full of the magic of Dumbledore. Harry Potter and Hogwarts! Want something colourful – why not a super exciting Alice in wonderland theme full of classical characters! Still not sure? A classical masquerade themed Event? A venetian themed party? A Great Gatsby themed party? Not convinced? Ditch the theming – just go for glam! One of the most popular themes, a good old classical is one which is as wide as the ocean – a Glam and Glitz theme. The Glam and Glitz party suits all sorts of events; Christmas parties, Office parties, A post conference gala dinner theme, a charity event theme, a school ball theme. Arguably one of the most popular themes as everyone loves to dress up.
I wished to get in touch to say thank you for providing the centrepieces for the Gloucestershire Live Business Awards and working with us within our budget at such short notice. I also wanted to let you know that your staff was a pleasure to work with. Very friendly, professional and had the room setup with plenty of time to spare before guests arrived. Please pass on my thanks.

Louise Symonds, Regional Events Manager
I just wanted to drop a note to formally thank you for pulling out all of the stops for our Christmas Social – the Peaky Blinders theme went down a storm and it looked UNREAL! The decor, props, bespoke items and attention to detail really made the event last night. As ever, you and the team were complete professionals and a dream to work with. Huge thanks and appreciation, I look forward to the next event already!

Clair Stevens, Communications Manager
The room looked fab and we received some great comments. It was great to work with you again and it makes things run smoothly when we can rely on you and your team to get the job done. Gives peace of mind.

Sharon Bone, Events Manager
WOW, went to an event done by these guys and I was blown away. They transformed a banquet hall into something out of a fairytale. The staff are very friendly and professional. Would definitely recommend them to anyone.

Amish Thakrar, Marketing Manager
Thank you to you and your team for all your help and support with the table theming for our UK 60-Year Anniversary celebration last night. Right from the very beginning, everything was so very professional and easy. The tables, gifts and award were absolutely fabulous and really added to the whole ambience of the evening, and I have had many wonderful comments about them from our visitors.

Lesley Young, Marketing Communications Manager