Eventologists win Award for Best Large Stand at EventiT Show 2016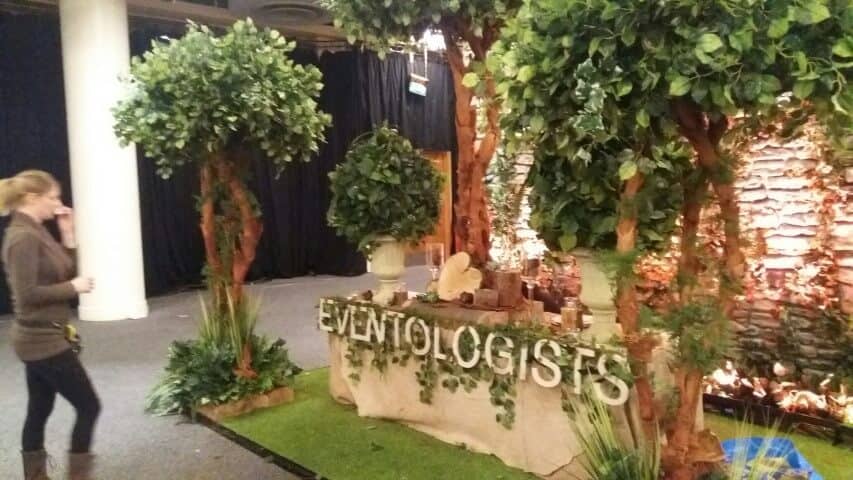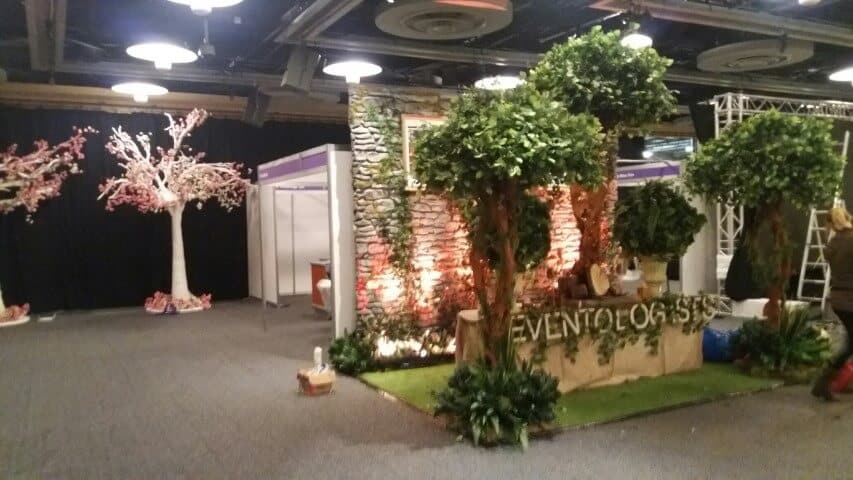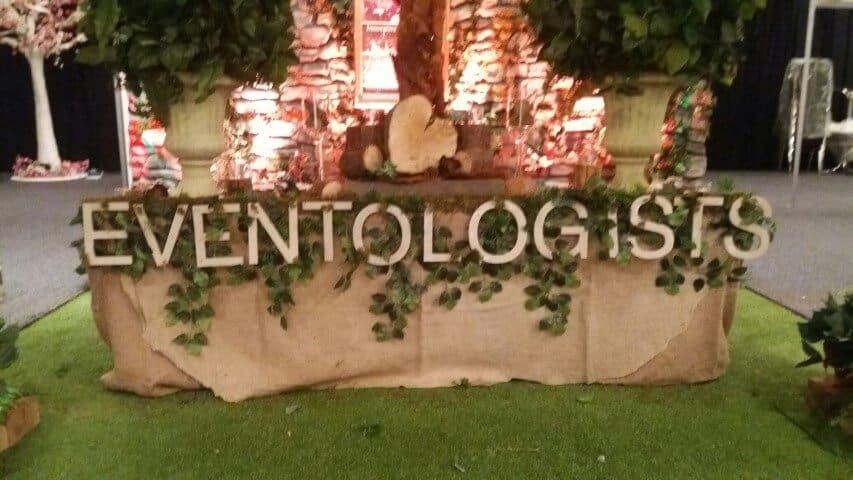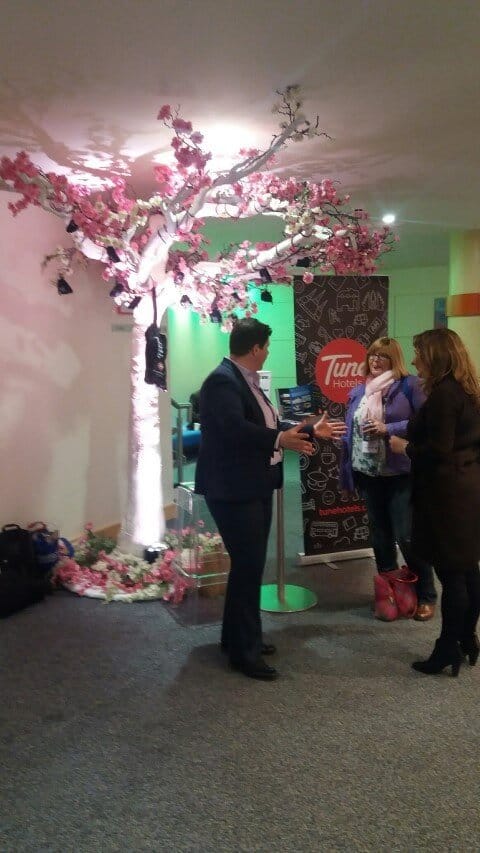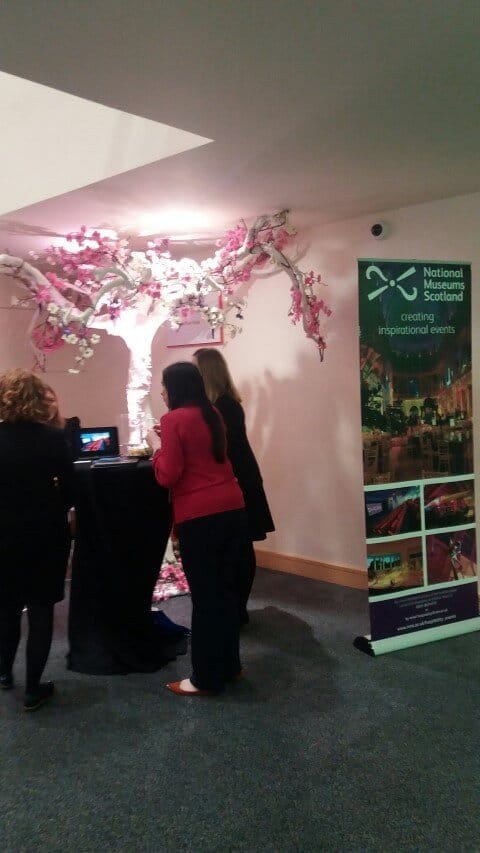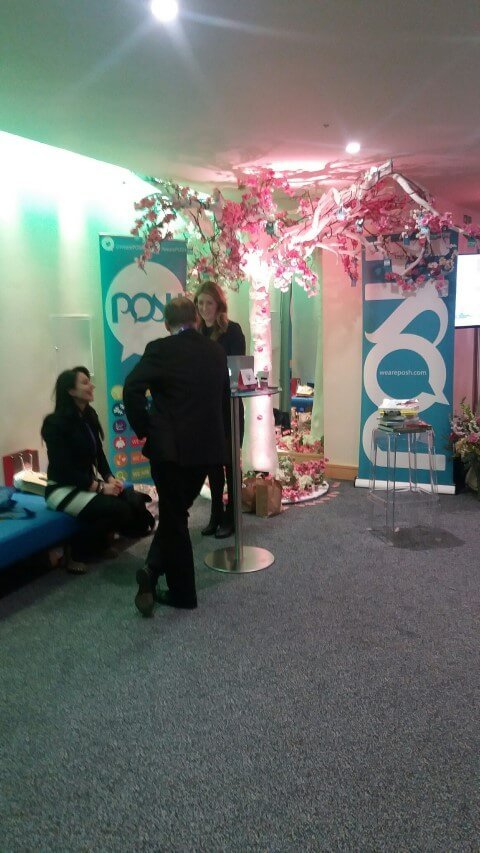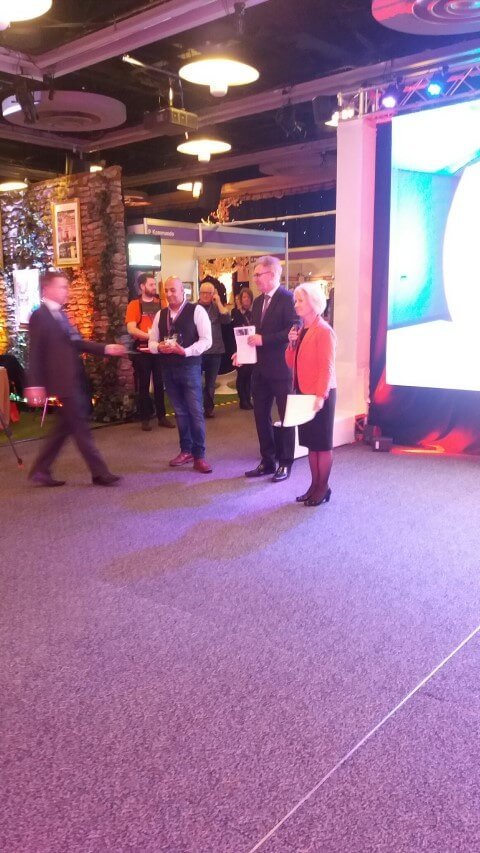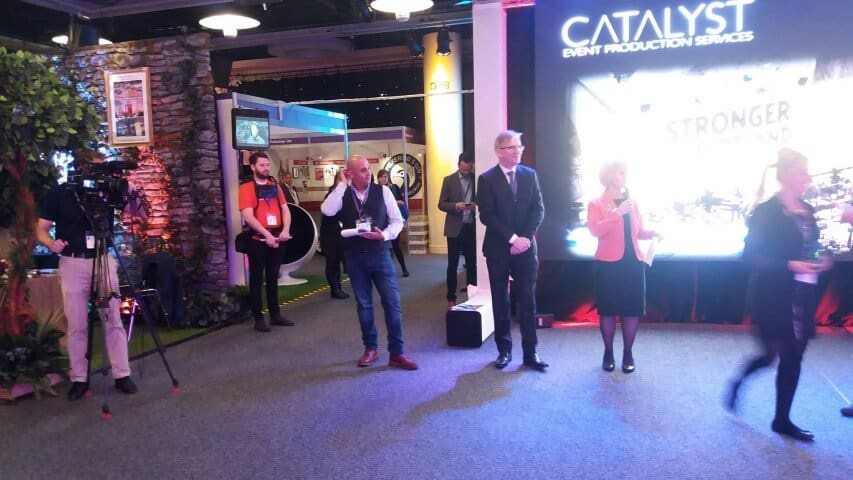 20160317_123517_resized-Small
20160317_123558_resized-Small
20160317_123615_resized-Small
20160318_133511_resized-Small
20160318_133525_resized-Small
20160318_133539_resized-Small
20160318_162236_resized-Small
20160318_162251_resized-Small
EventiT-Eventologists-Award-e1458573544898-683x1024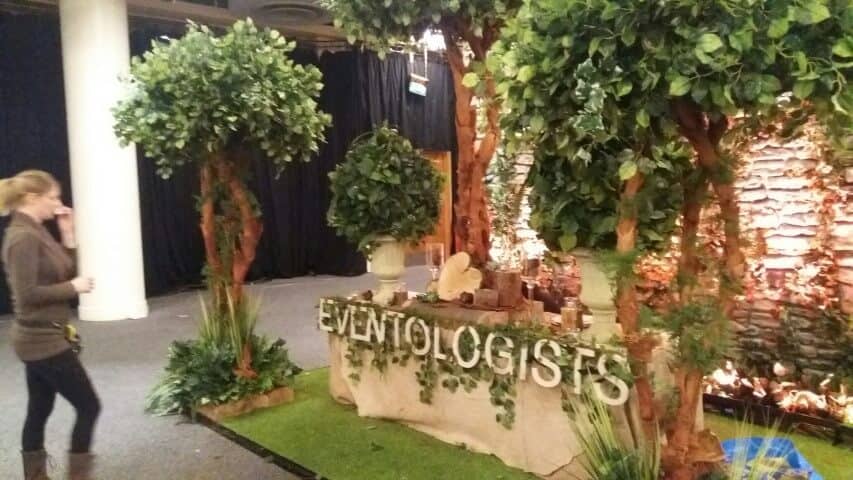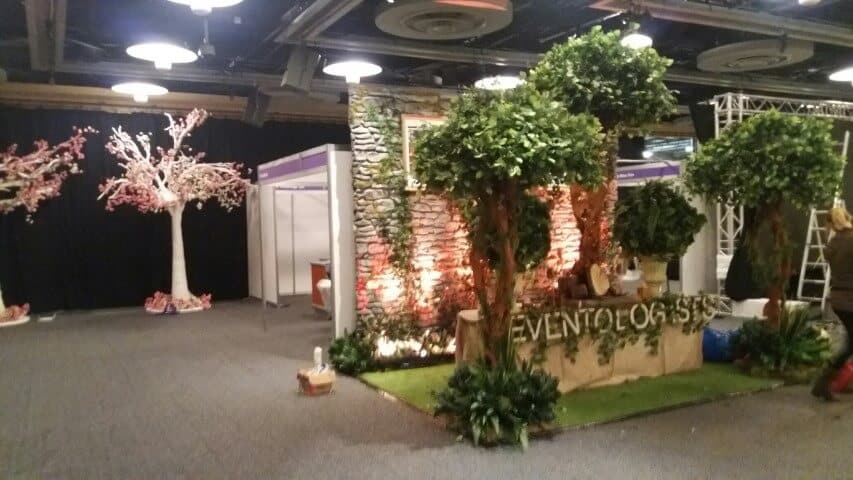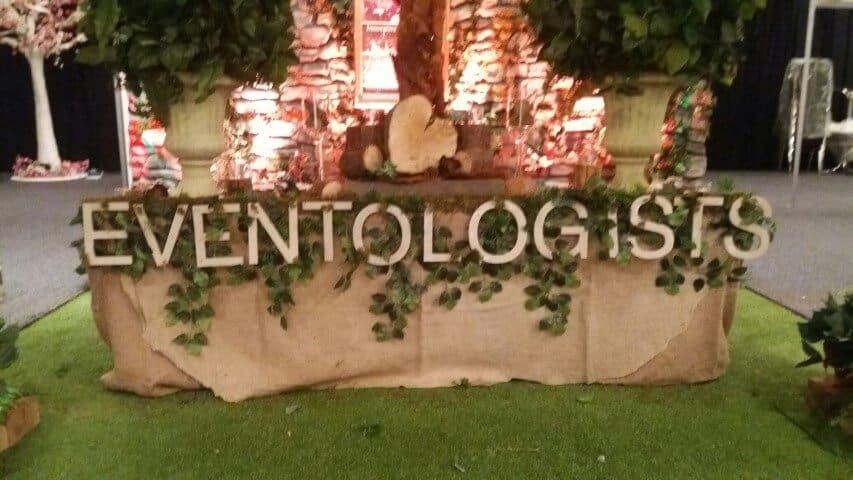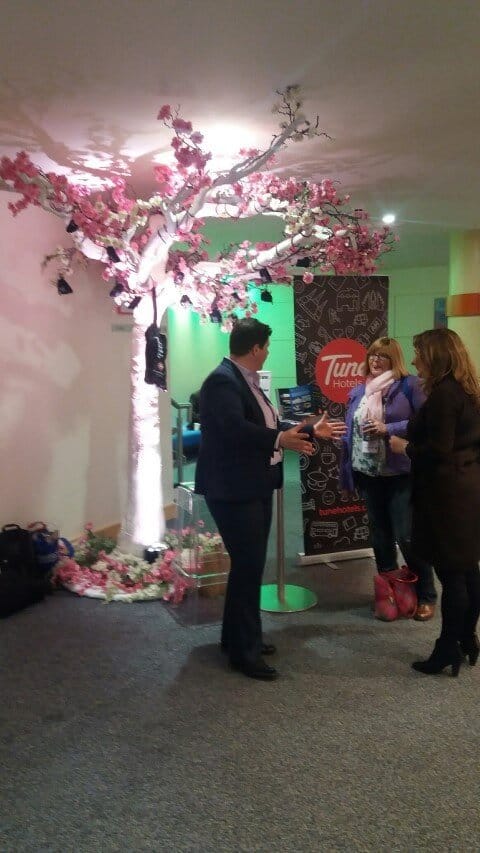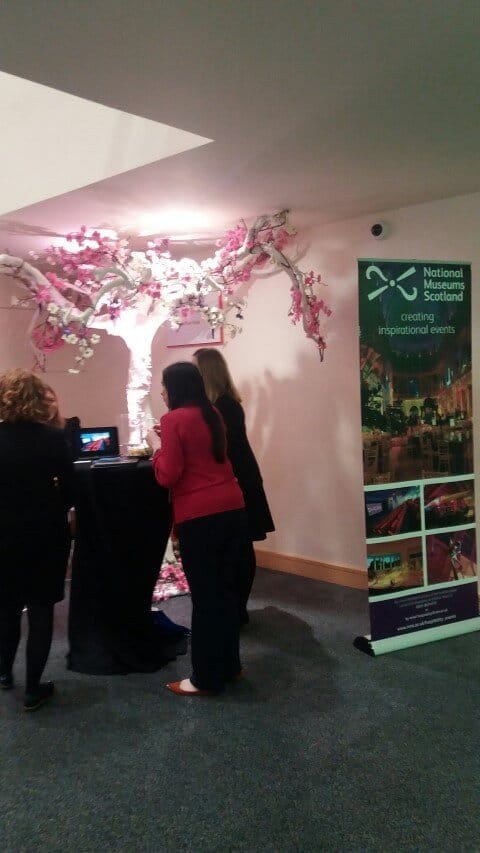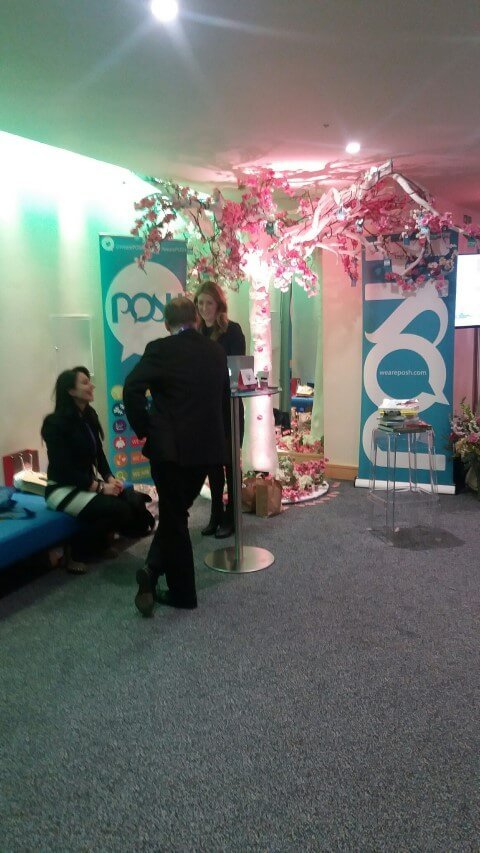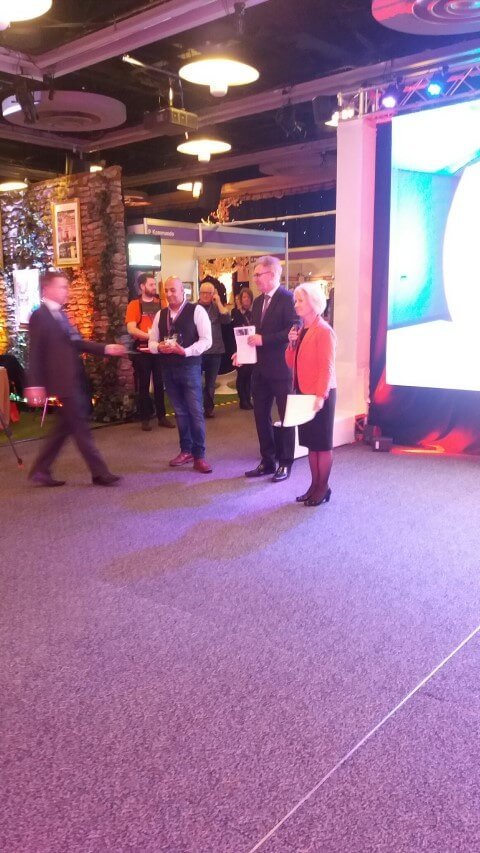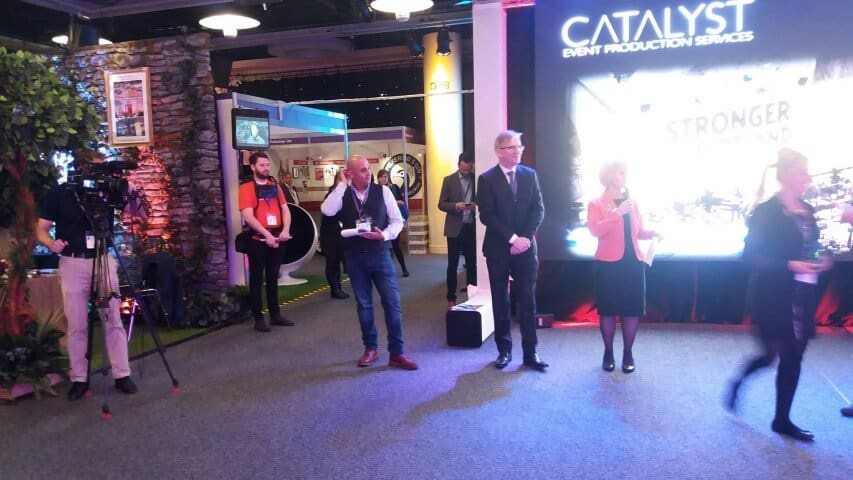 Eventologists win Award for Best Large Stand at EventiT Show 2016
Last week the Eventologists Team headed North to Edinburgh to showcase products and services to customers at the EventiT show 2016. As well as creating a stunning exhibition stand, we also dressed exhibition common area's including the walkway and the main café area.
To our surprise and delight, we were proud to receive the coveted award for Best Large Stand 2016. Competition was strong with lots of great companies showcasing their work. Many thanks to the EventiT team for all their help during the show and congratulations to them for hosting such a great event.
#eventologists #edinburgh #eventit #corporate #corporateevents #exhibition #award #delight #bestlargestand2016 #stunning #exhibitionstand
Top Tips for a Brazilian Themed Event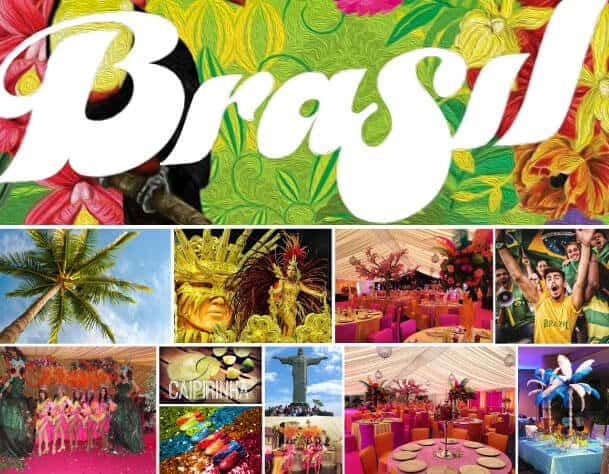 Brazilians really know how to party and the carnival theme is set to continue in Brazil as the Olympics are about to arrive to the city that never stops dancing!
In 2016 a unique party theme to will be a fiesta themed party or a Rio Carnival themed event. We bring you some ideas that you could integrate into your venue to bring the passion and vibrancy of Brazil at your event!
If you are planning a gala dinner with a Rio and Carnival theme then here are some ideas for Rio themed event decorations to inspire you! The colour of brazil is yellow, green and blue – so how about integrating the Brazilian flag colours into lighting and LED feather table centres? If you wanted to integrate other colours that's fine too because Latin colours are bright and bold, so you could consider integrating reds, oranges and pinks into carnival themed props, floral table centres and Rio themed table dressing. No carnival themed event could be without giant palm trees – dot them around the room to create a tropical paradise. If you're looking at theming gala dinners and corporate events with a Brazilian vibe, why not transform your hotel or venue with carnival themed draping, colourful lighting, bright and bold tablecloths and colourful chair covers with a theatrical Rio and carnival themed table centres
Rio and carnival themed events and carnival themed entertainment is adds energy and excitement to any event especially in the summer months where outdoor parties are popular. Our Rio themed entertainers create the perfect carnival atmosphere from a Brazilian or Salsa dance troop shaking their hips to Brazilian drums, to carnival dancers to capoeira dancers. Add some noise with colourful drum troupes or steel bands as another option for Brazil themed entertainment
Summer is just round the corner so don't miss out on this year's big theme! Call our event specialists for Carnival themed party ideas to plan your carnival themed corporate events.
Enchanted Woodland Corporate Event Theme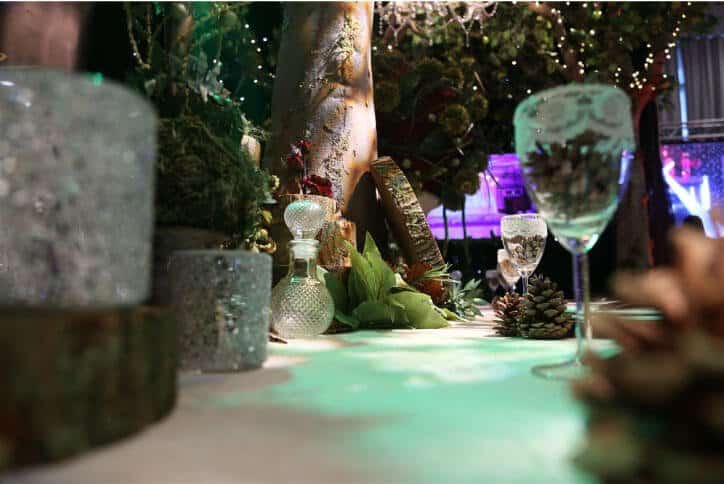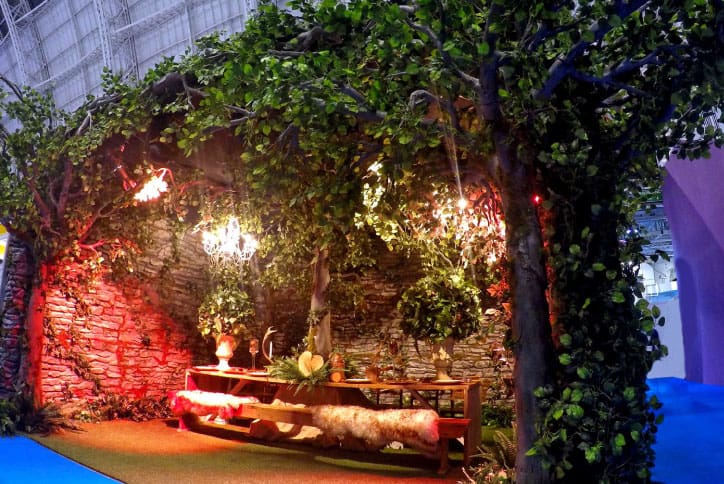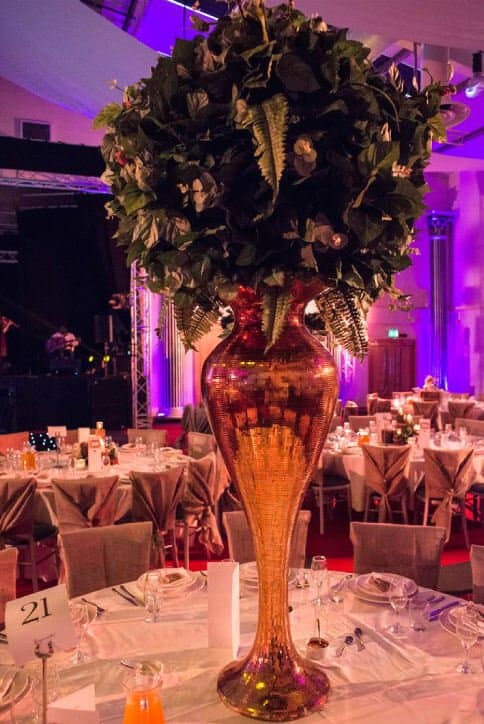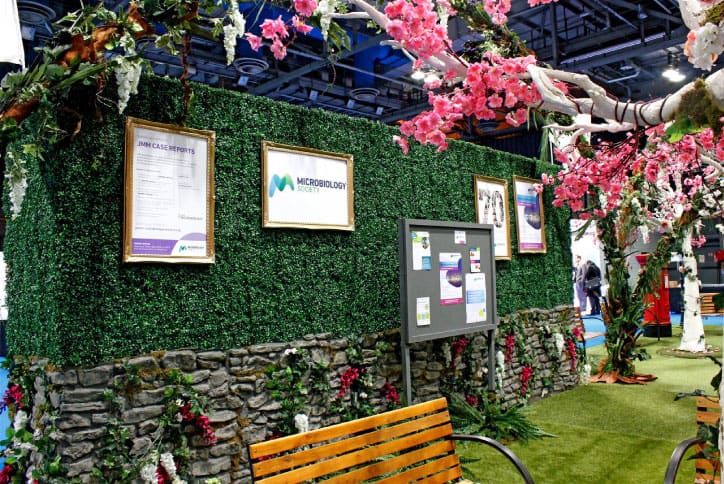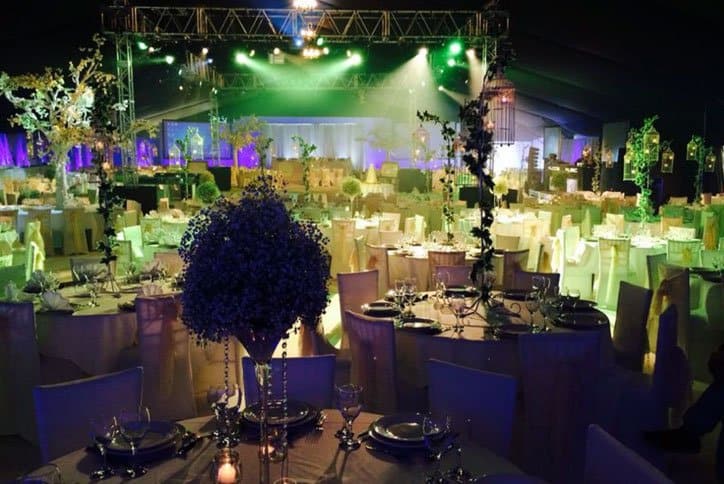 Enchanted-Woodland-by-Eventologists
Enchanted-woodland-decor-
Enchanted-woodland-table-centre
Living-Wall-for-Exhibition-Stand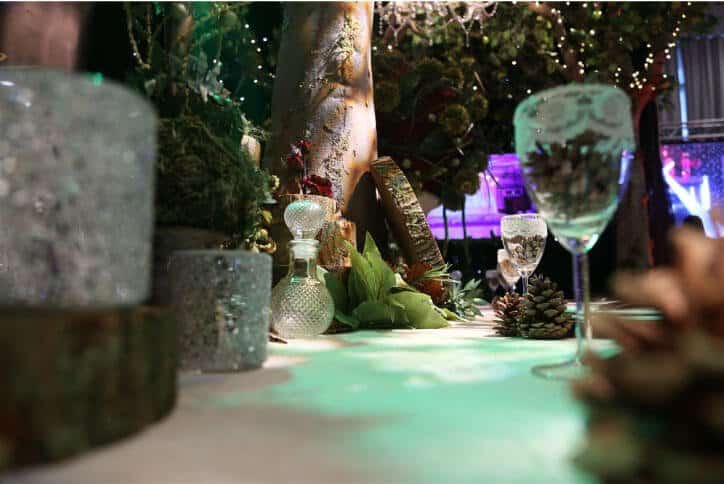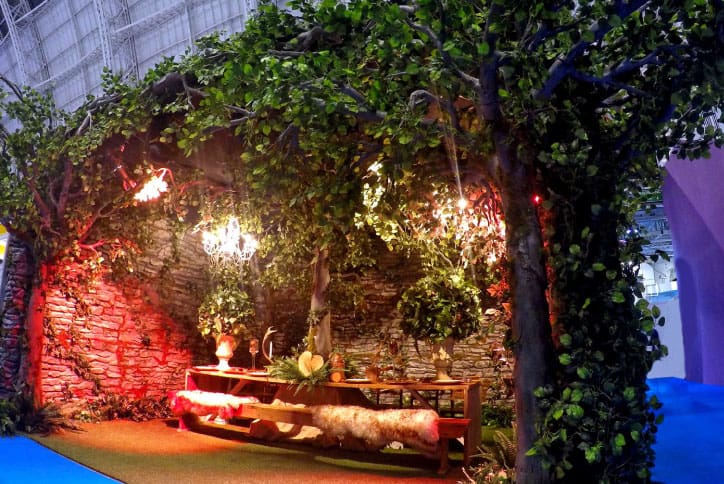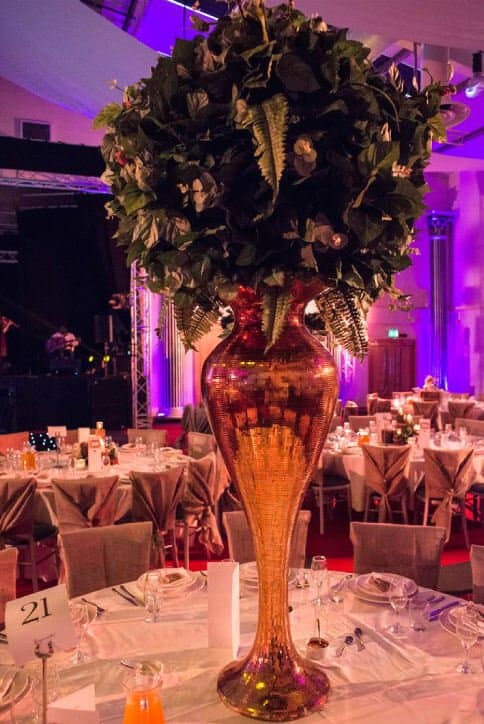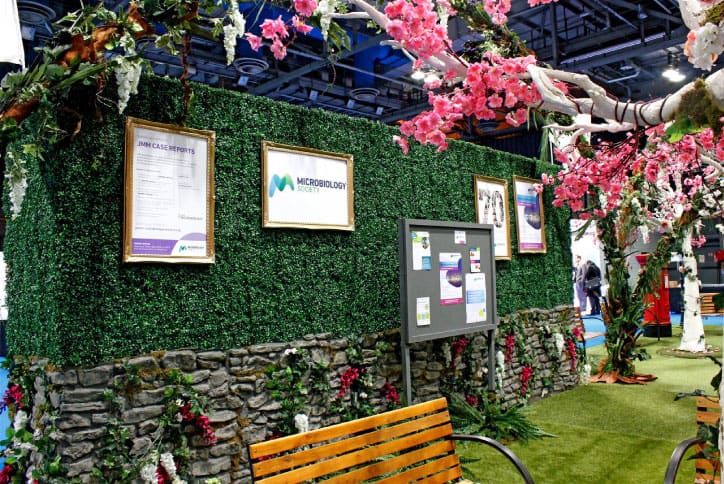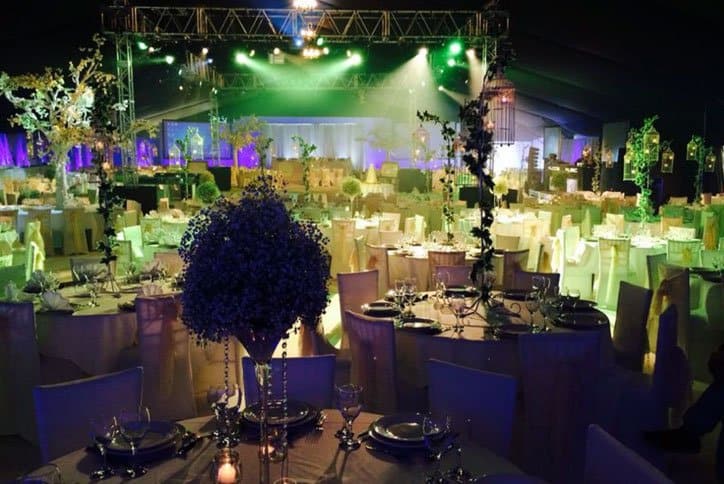 Our enchanted woodland themed events are a popular option throughout the year for corporate events, gala dinner themes, exhibition stands and showcases.
This theme for corporate events lends itself to a truly immersive experience as we can create a stunning forest in the colour scheme of any season – blossom trees in spring, Luscious green trees in the summer, rich rusty trees in Autumn and Snow drenched trees for winter!. Our enchanted woodland themed décor never fails to wow guests whatever the event. The theme is outstandingly impactful and can transform any venue or space.
The products and ideas are endless for this theme from green forest entrances living walls and enchanted forest props dotted around the room. To add interaction we can include our forest fairies who hang off our petal arch and scatter petals on guests enter the venue. We can fill the luscious flora and fauna including enchanted life size trees and enchanted forest table centres, tree table centres, logs and flowers and birdcages – all enhanced by stunning woodland scenery. This lends itself for daytime or evening, indoor or outdoor events. Dress it up or down. Call our bespoke styling experts to help you to create a stunning environment at your next event.
We have worked with Eventologists for the a couple of years now and can't fault them from start to finish the whole process is very seamless and the stuff they do is incredible! We have themed evenings and they always come up with some fab ideas that help to emphasise the theme and bring it to life. Our events have conference sessions in the venue during the day and we transform them for our awards in the evening and Eventologists always completely transform the space for the evening so that it feels like you're in a completely different space which makes it all feel so much more special and a real celebration and by the time morning arrives its all completely cleared as if by magic!

PPMA Admin


May 19, 2022

Great props, prompt delivery, awesome team. Would use again.

Richard Buxton


May 19, 2022

A wonderful team who made our event space look incredible. Jacob took our ideas and brought them to life. We've had amazing feedback about the event design, so we couldn't be happier. Everyone really loved the living wall and trees!

Olivia Rocky


April 19, 2022

Rita has been an absolute pleasure to work with; she listened to our ideas and vision and then totally ran with it and created something better than we could have ever imagined! On the event day, Rita and her team swooped in and decorated our venue in record time. Rita and the team were professional and efficient. We look forward to working with Eventologists again next year!

Neighbourly Brands


March 19, 2022

Eventologists are a pleasure to work with. The whole experience from start to finish isn't nothing short of perfection. The team are super professional and Jen makes working with them a breeze. Nothing is too much and she is always so responsive. Can't wait to work with them again :)

Andrew Chalk


March 19, 2022

Eventologists have been a dream to work with. No fuss, straightforward communications and pricing. Delivery and collection on the day was simple and efficient. Professional and friendly at every turn - thanks for your part in making our event a great success!

Emma Bird


February 19, 2022

We've used the services of Eventologists on numerous occasions and their expertise is priceless. Great service as always from Rita and her team who are always full of ideas and ways to make your event stand out. We've hired sets for Moulin Rouge, Great Gatsby, Hollywood and Glitz and Glam plus they created a wonderful set for a festival including tress with festoon and flags. Highly recommended and great to work with.

MrandMrsGrey


July 19, 2021

Wonderful team, from the event manager to the decorators! The choices of set ups and themes are really original as well as well made. Each event is done with lots of passion , always keeping the client best interest at heart. Great value for money, and they always go the extra mile!

Astrid Guillabeau


July 19, 2020