Let yourself be seduced by an unforgettable Burlesque Themed Party!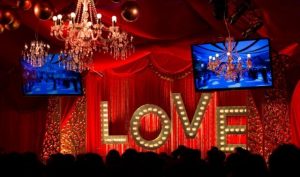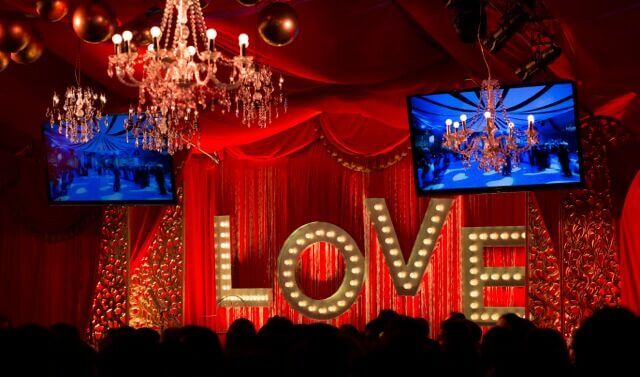 Keywords: Themed Events | Themed Parties | Themed Decorations and Props | Burlesque Themed Events and Parties | Burlesque Inspired Decorations and Props | Parisian Themed Entertainment | Moulin Rouge Themed Entertainment
If you are looking for a seriously sexy and very chic theme for your little secret rendezvous, you have come to the right place, for Burlesque themed events have become all the rage ever since Moulin Rouge became a popular place to visit in Paris.
Oooh, la la! Paris, the Eiffel Tower, the infamous Rive Gauche full of cafes, bohemian and artistic vibes, the Seine River by candlelight. Just by looking at this city, one feels that romance and love sure must have been invented here. This city is definitely fabulous and glamorous by day and unforgettable by night, and here at Eventologists', we can swoop you right there with our Burlesque and Parisian themed events and parties that are just waiting for you.
You will find yourself in the middle of a Parisian Cabaret as soon as you enter the venue, for its true essence will be captured with dim and lavish lighting, matched with a sensual and romantic colour scheme, paired with our Burlesque themed decorations and typical Parisian themed props, such as:
Cages for sexy performances and giant "Love" signs.
Lots of luscious red draping, accompanied by gorgeous black and gold accents to make the setting all the more luscious.
Retro pillars and archways are inspired by the classic Parisian architectural design, as well as the old classic Cabarets.
Centrepieces full of feathers, intriguing masks, red flowers, shiny jewels, candles and bright crystals adorn the elegant tables and chairs in which guests can sit to enjoy dinner and drinks.
Chandeliers hang from the ceiling to reflect the dim lighting of the room and create an ambience that will make you fall in love!
Glitter and glamour are the themes of the night, so along with the Burlesque themed decorations, you will find Moulin Rouge themed entertainment to make everybody's jaw drop. Guests won't have a moment to stop having a blast, starting with the seducing music, to watching daring fire eaters take the stage, to the most-awaited number of the night… the dancing of the infamous Can-Can girls!
There's no going wrong with Eventologists' Burlesque Themed parties and events, for all the details will be coming together to create a wonderful night you will never forget.
We have worked with Eventologists for the a couple of years now and can't fault them from start to finish the whole process is very seamless and the stuff they do is incredible! We have themed evenings and they always come up with some fab ideas that help to emphasise the theme and bring it to life. Our events have conference sessions in the venue during the day and we transform them for our awards in the evening and Eventologists always completely transform the space for the evening so that it feels like you're in a completely different space which makes it all feel so much more special and a real celebration and by the time morning arrives its all completely cleared as if by magic!

PPMA Admin


May 19, 2022

Great props, prompt delivery, awesome team. Would use again.

Richard Buxton


May 19, 2022

A wonderful team who made our event space look incredible. Jacob took our ideas and brought them to life. We've had amazing feedback about the event design, so we couldn't be happier. Everyone really loved the living wall and trees!

Olivia Rocky


April 19, 2022

Rita has been an absolute pleasure to work with; she listened to our ideas and vision and then totally ran with it and created something better than we could have ever imagined! On the event day, Rita and her team swooped in and decorated our venue in record time. Rita and the team were professional and efficient. We look forward to working with Eventologists again next year!

Neighbourly Brands


March 19, 2022

Eventologists are a pleasure to work with. The whole experience from start to finish isn't nothing short of perfection. The team are super professional and Jen makes working with them a breeze. Nothing is too much and she is always so responsive. Can't wait to work with them again :)

Andrew Chalk


March 19, 2022

Eventologists have been a dream to work with. No fuss, straightforward communications and pricing. Delivery and collection on the day was simple and efficient. Professional and friendly at every turn - thanks for your part in making our event a great success!

Emma Bird


February 19, 2022

We've used the services of Eventologists on numerous occasions and their expertise is priceless. Great service as always from Rita and her team who are always full of ideas and ways to make your event stand out. We've hired sets for Moulin Rouge, Great Gatsby, Hollywood and Glitz and Glam plus they created a wonderful set for a festival including tress with festoon and flags. Highly recommended and great to work with.

MrandMrsGrey


July 19, 2021

Wonderful team, from the event manager to the decorators! The choices of set ups and themes are really original as well as well made. Each event is done with lots of passion , always keeping the client best interest at heart. Great value for money, and they always go the extra mile!

Astrid Guillabeau


July 19, 2020