Get Your Passport Ready: Here's How to Travel The Globe With Our Around the World Theme!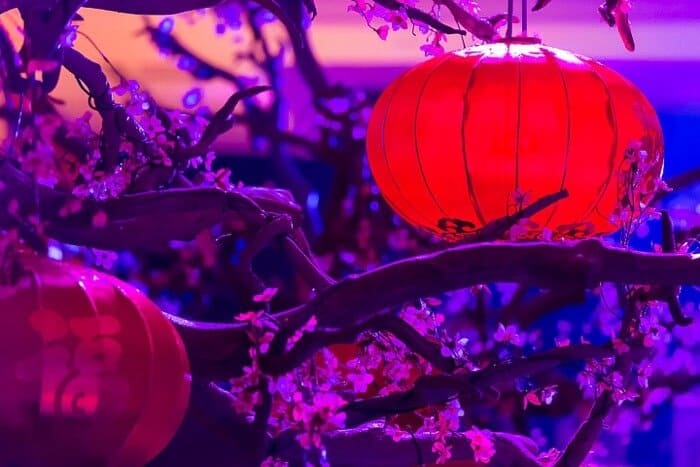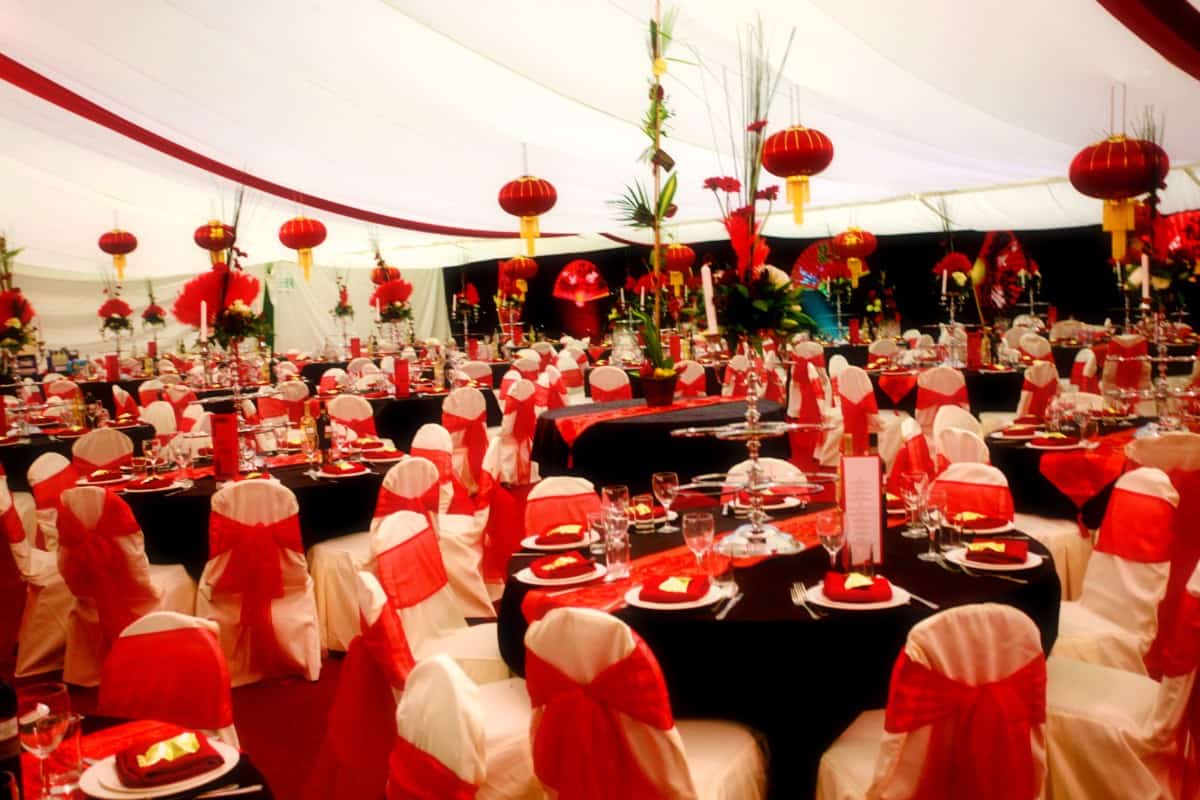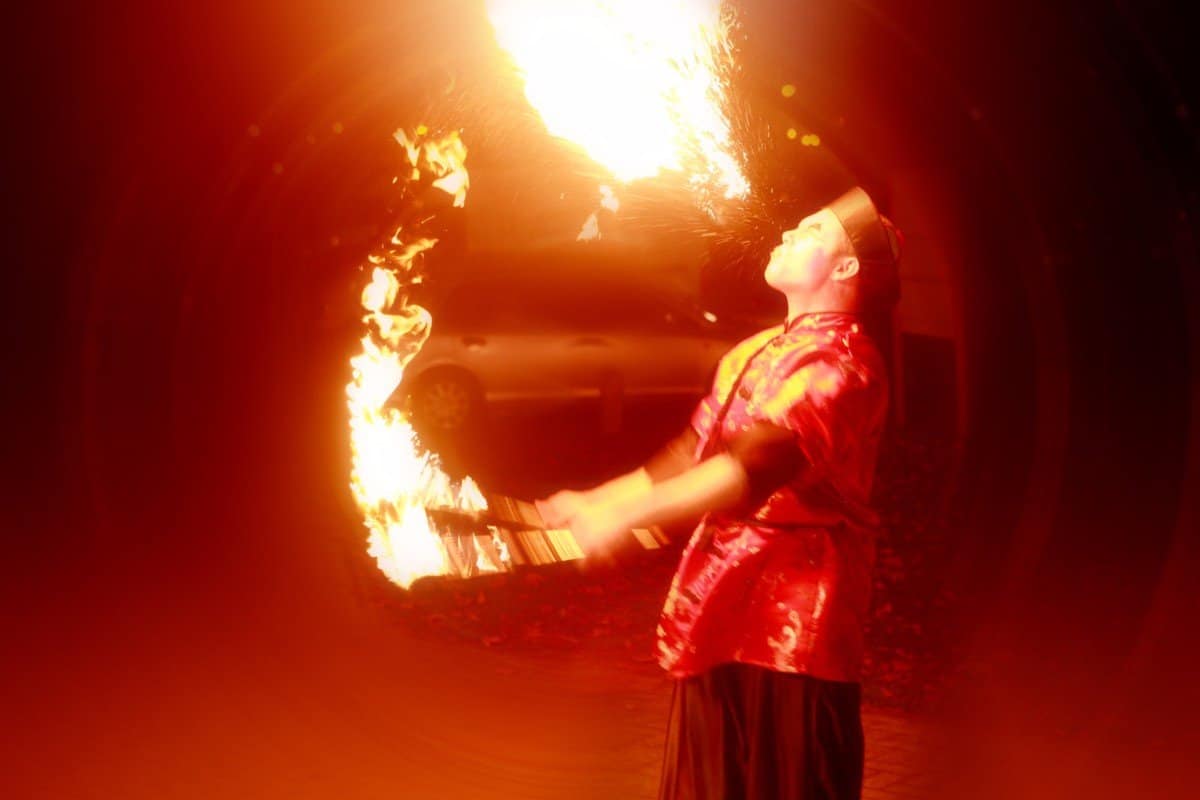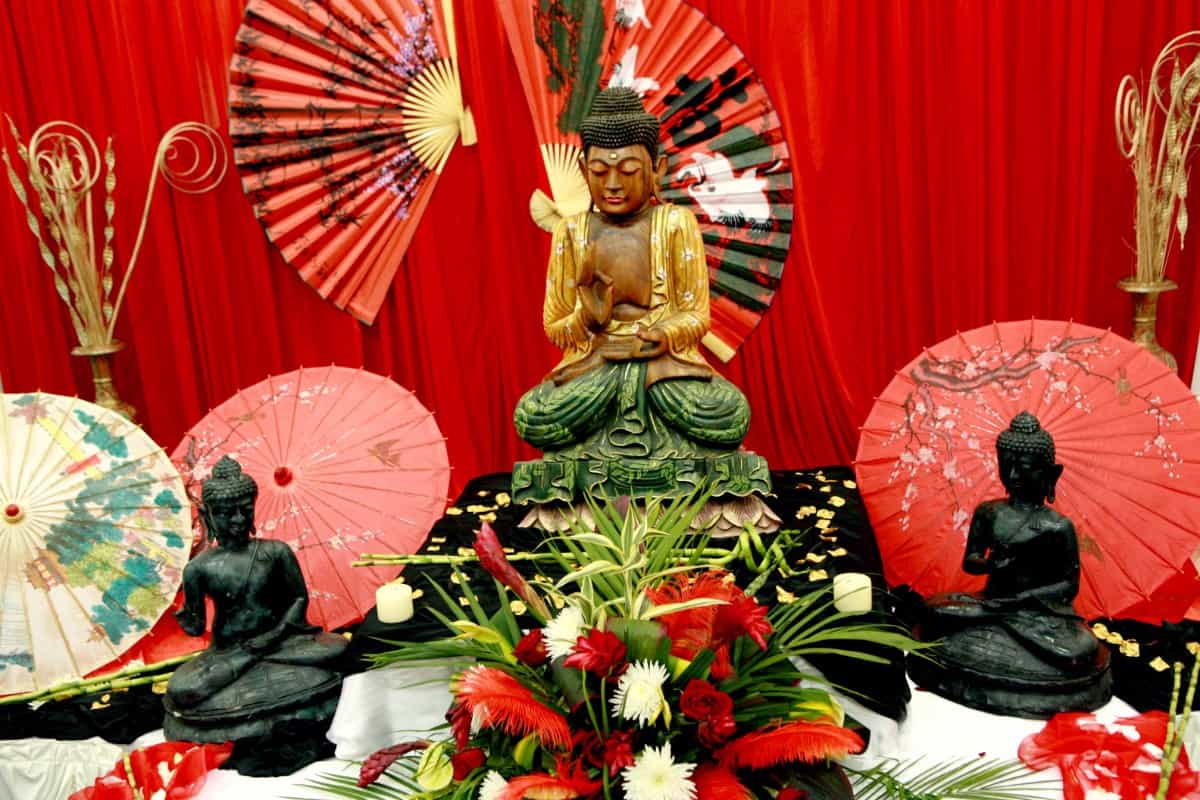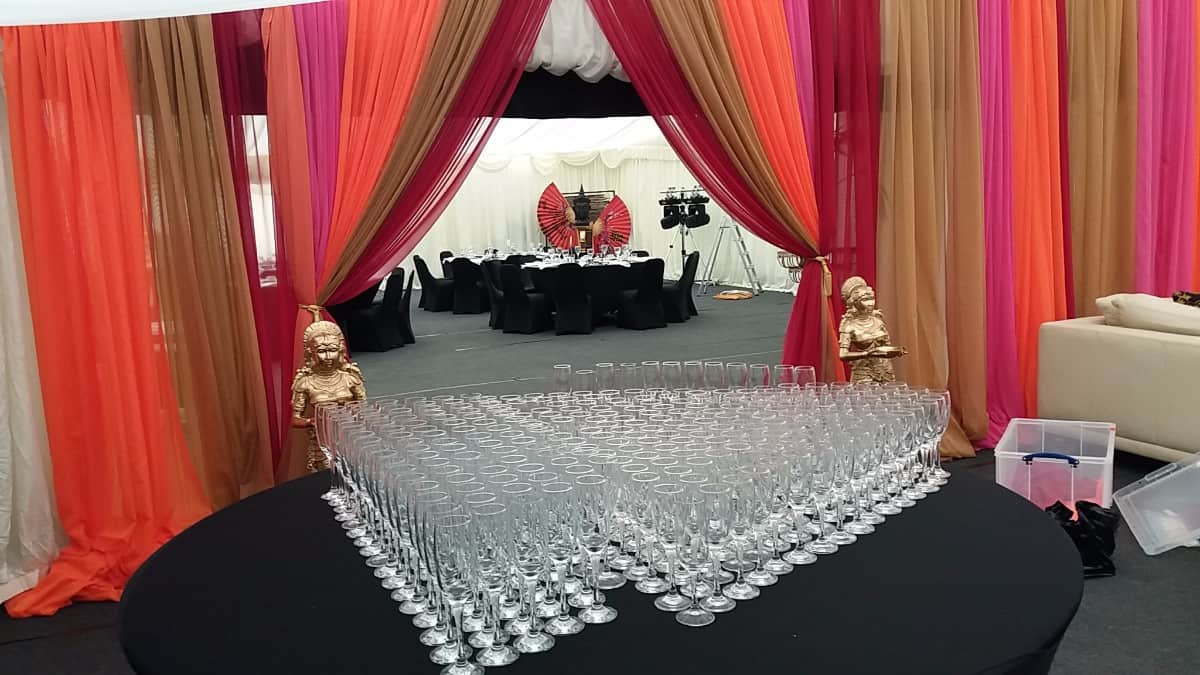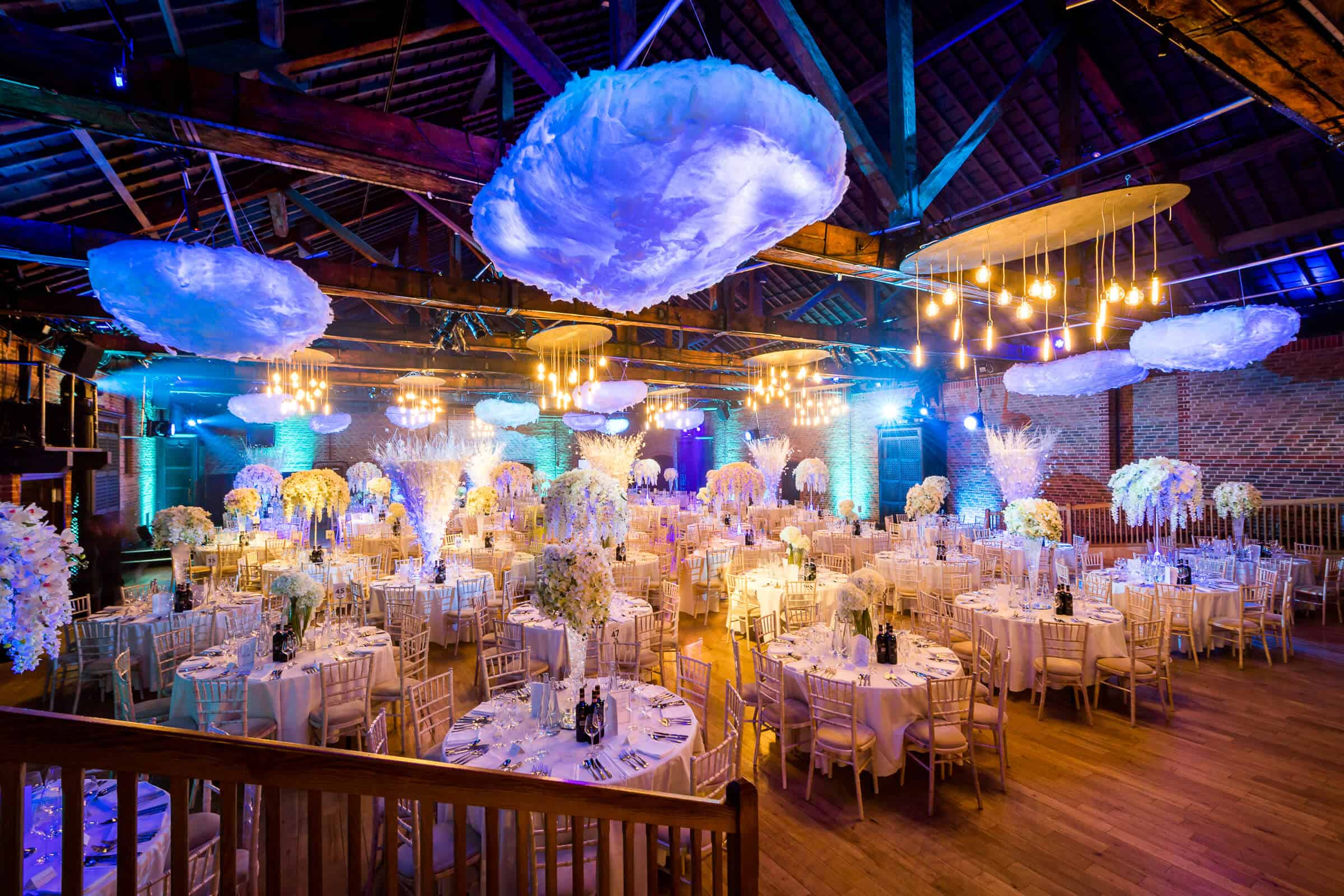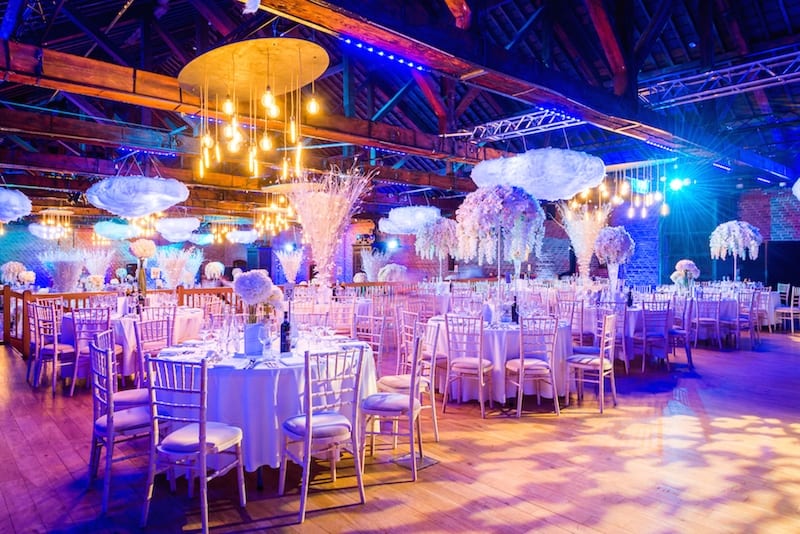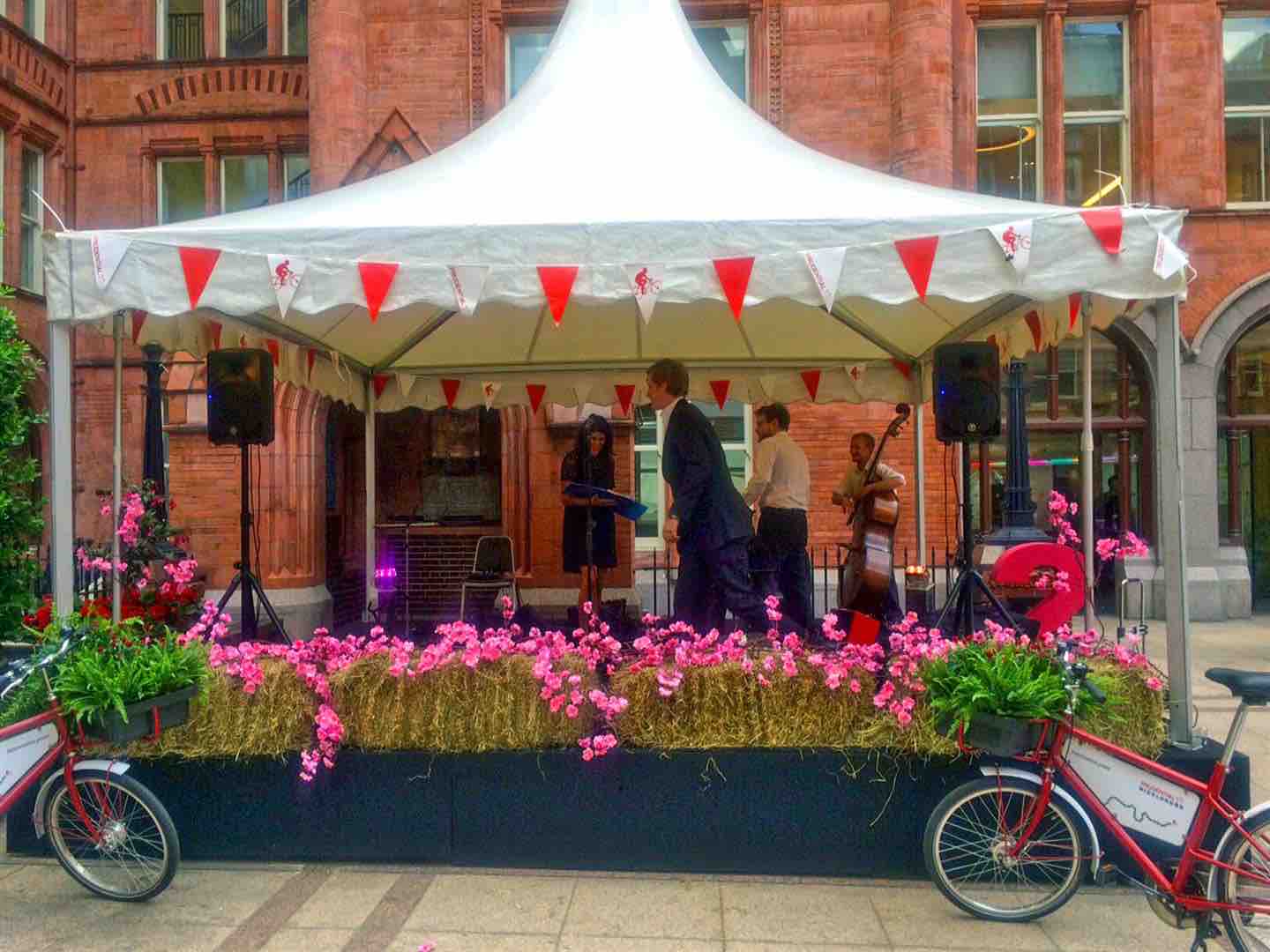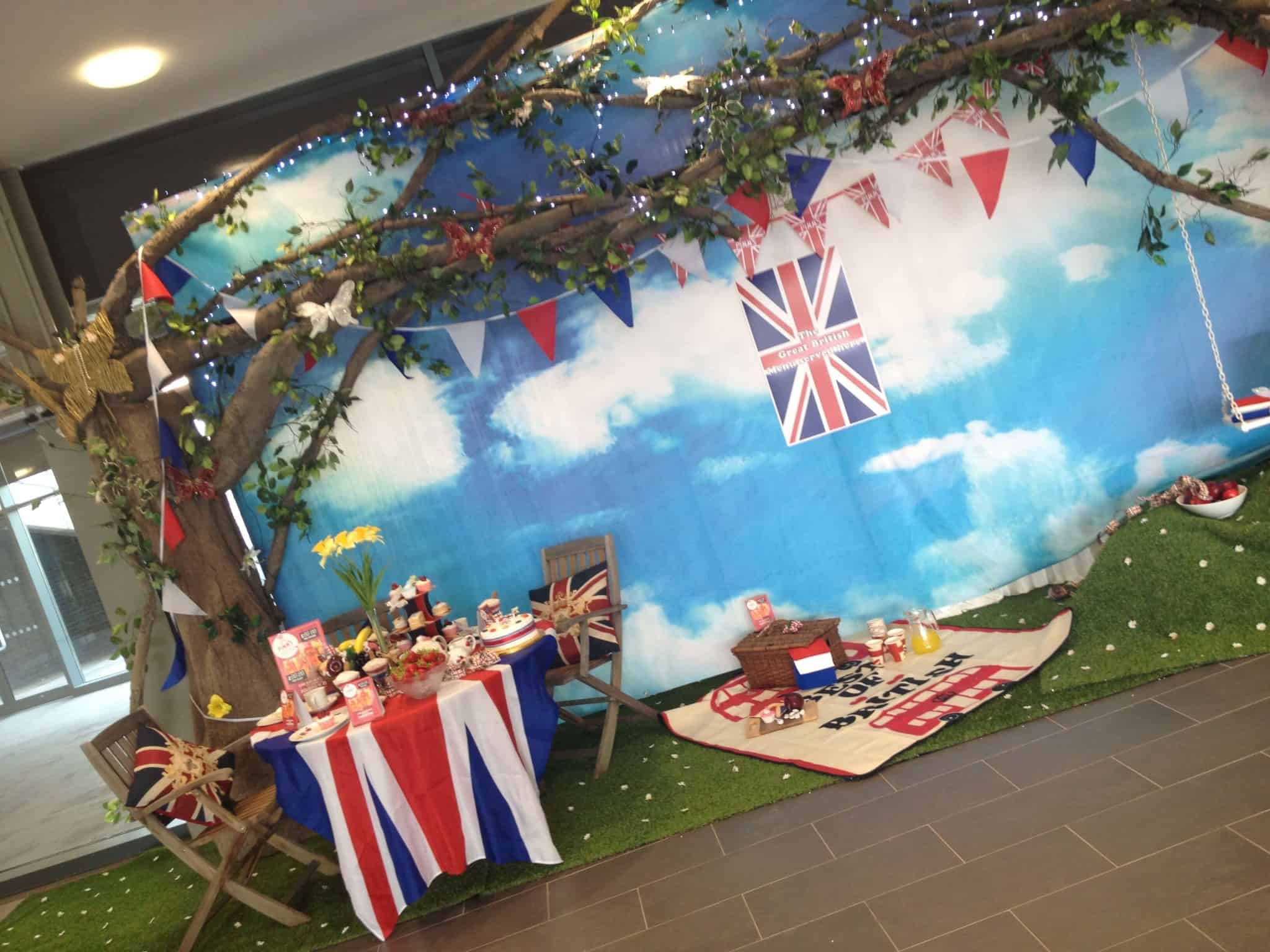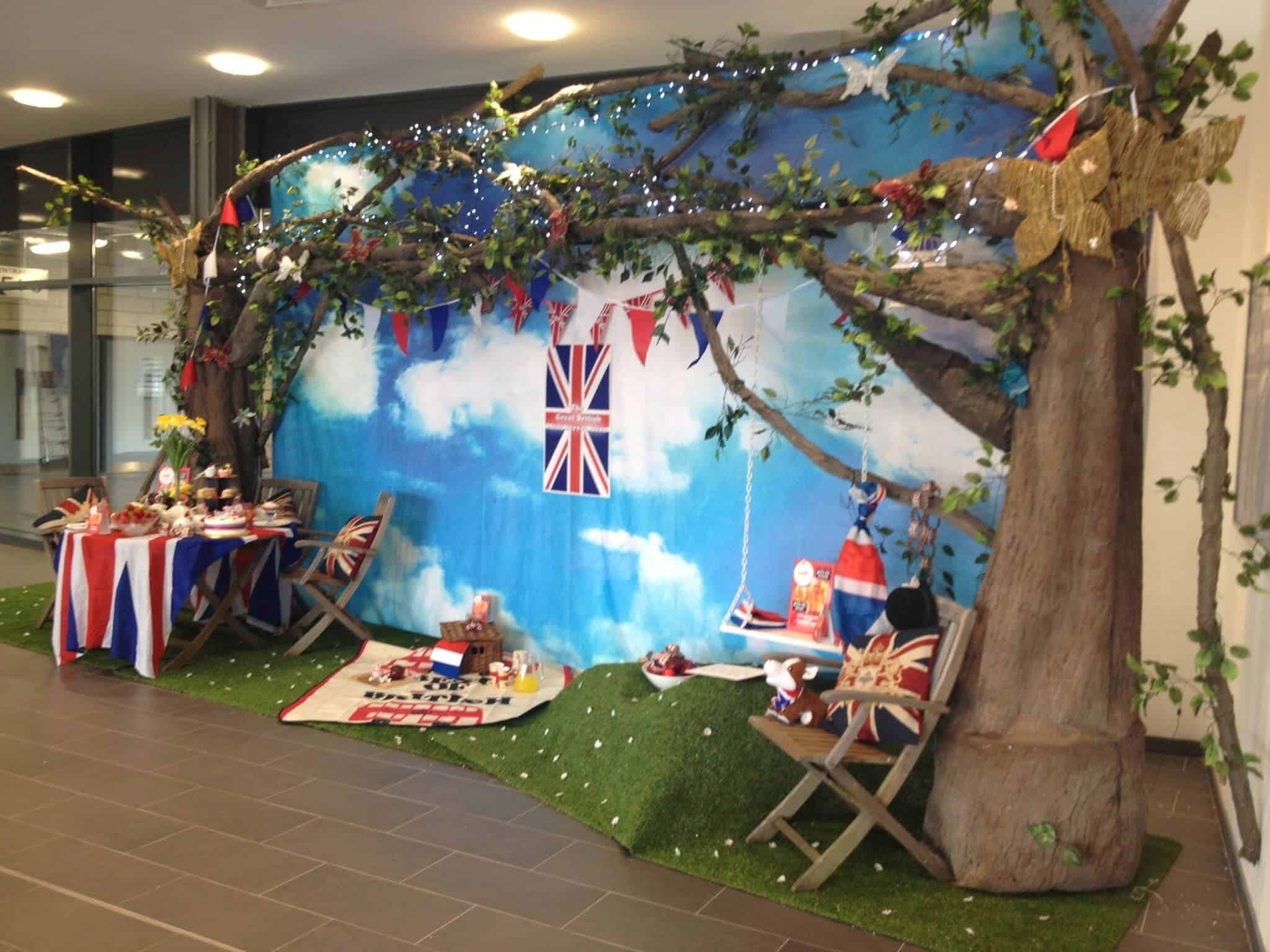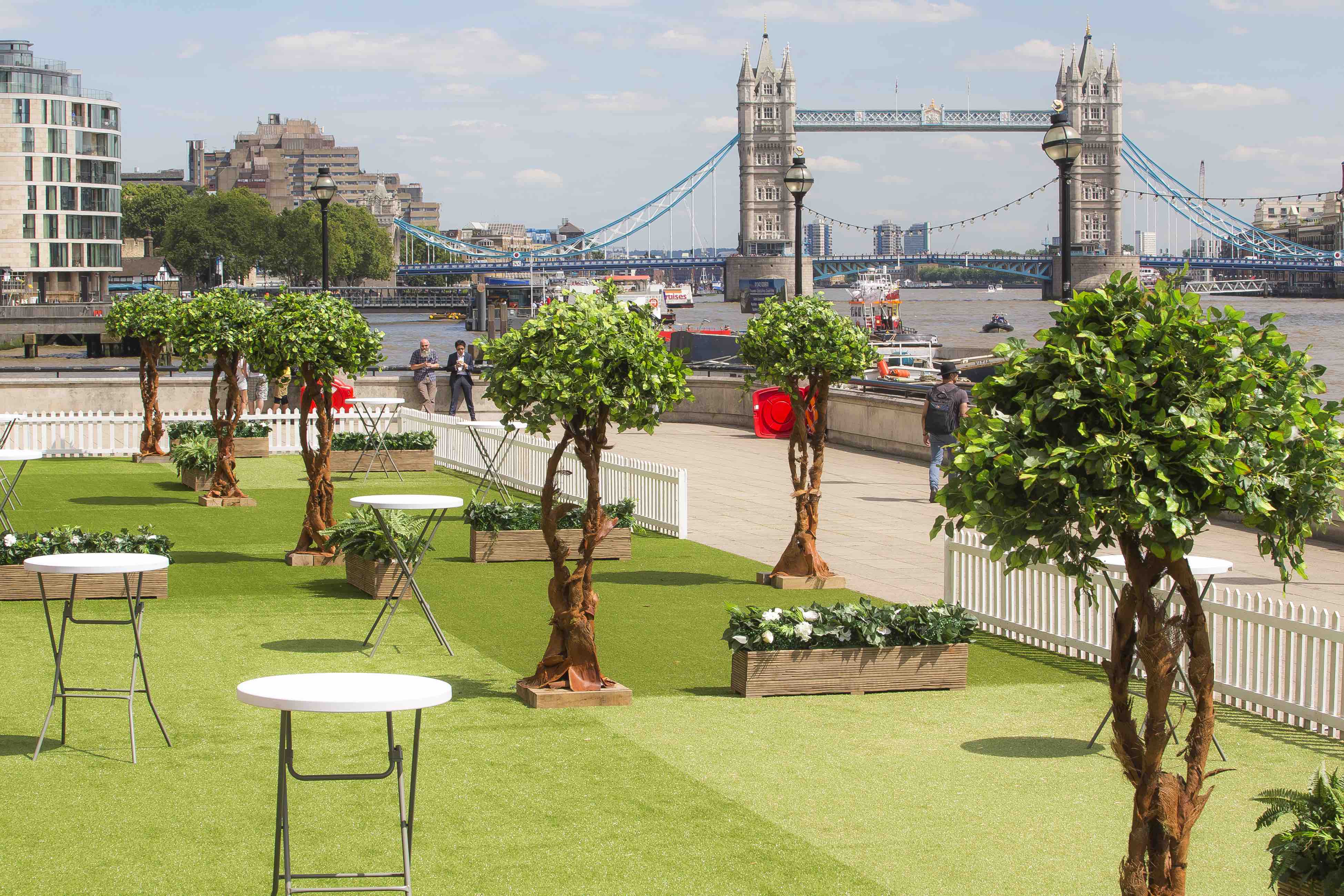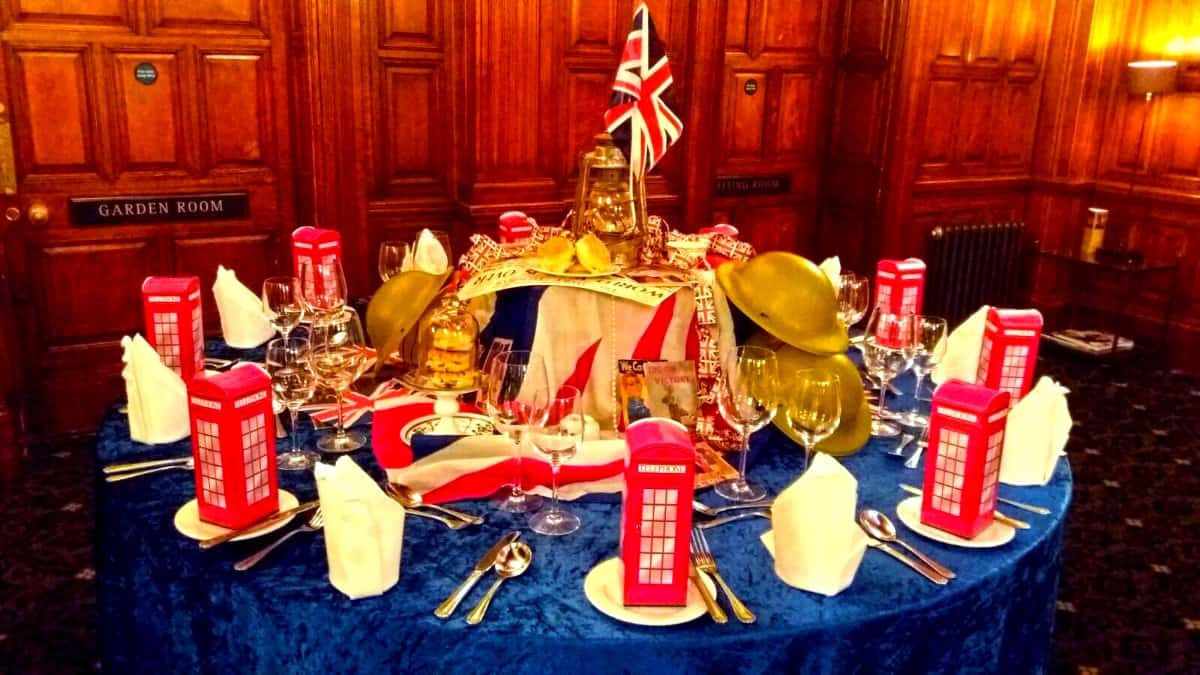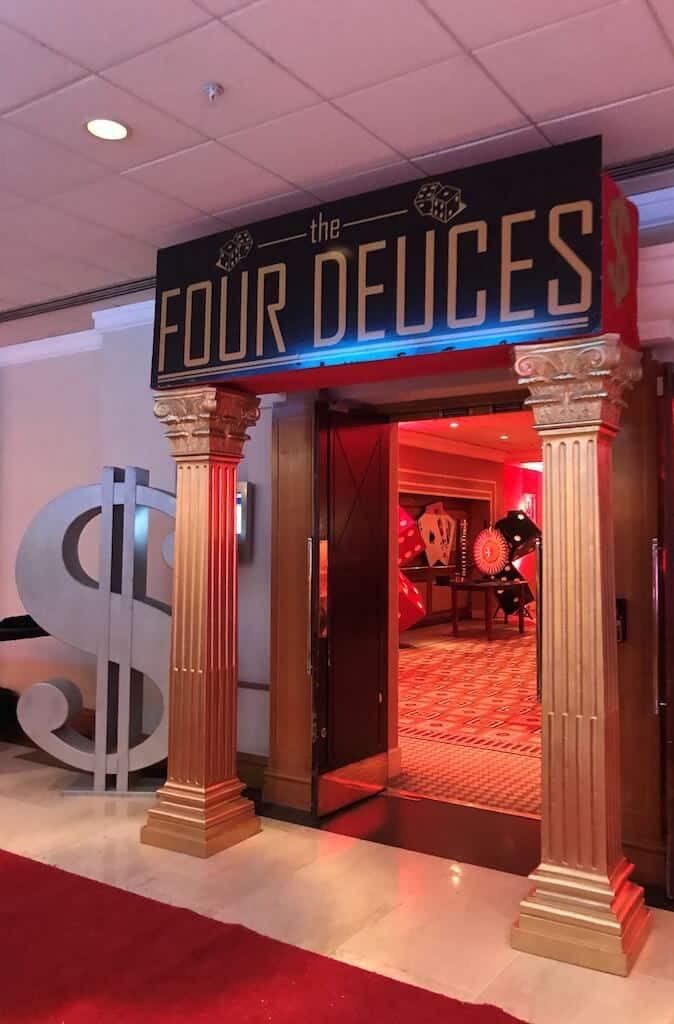 Chinese-lanterns-for-Oriental-Theme
Oriental-theme-garden-Large1-1024x681
oriental themed marquee decorations
oriental themed entertainment
oriental themed props for hire
oriental coloured draping
Oriental Theme Gala Dinner
Venue-Dressing-Blue-Sky-Thinking-theme
Blue-Sky-Thinking-Themed-Event
Great-British-themed-Entertainment1
Great-British-themed-decor1
Great-British-themed-decor
A-British-Celebration-theme
British-summer-themed-event0
great british table centrepiece
New-York-Themed-Table-Dressing
New-York-themed-Foyer-Decorations
Las-Vegas-themed-entertainment
Las-Vegas-Casino-Sign-Prop
Showgirls & Event Performers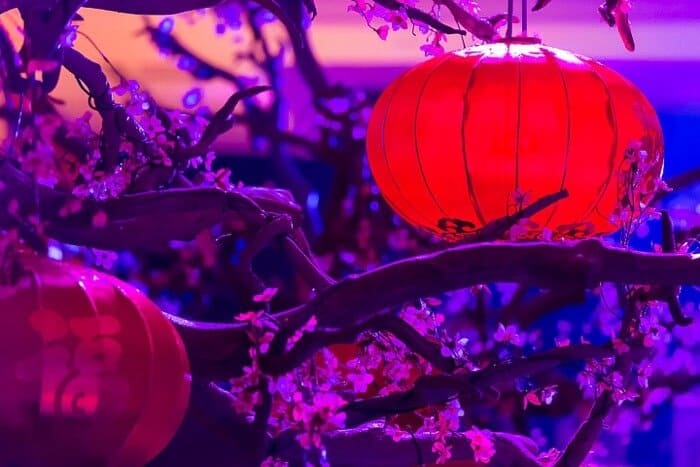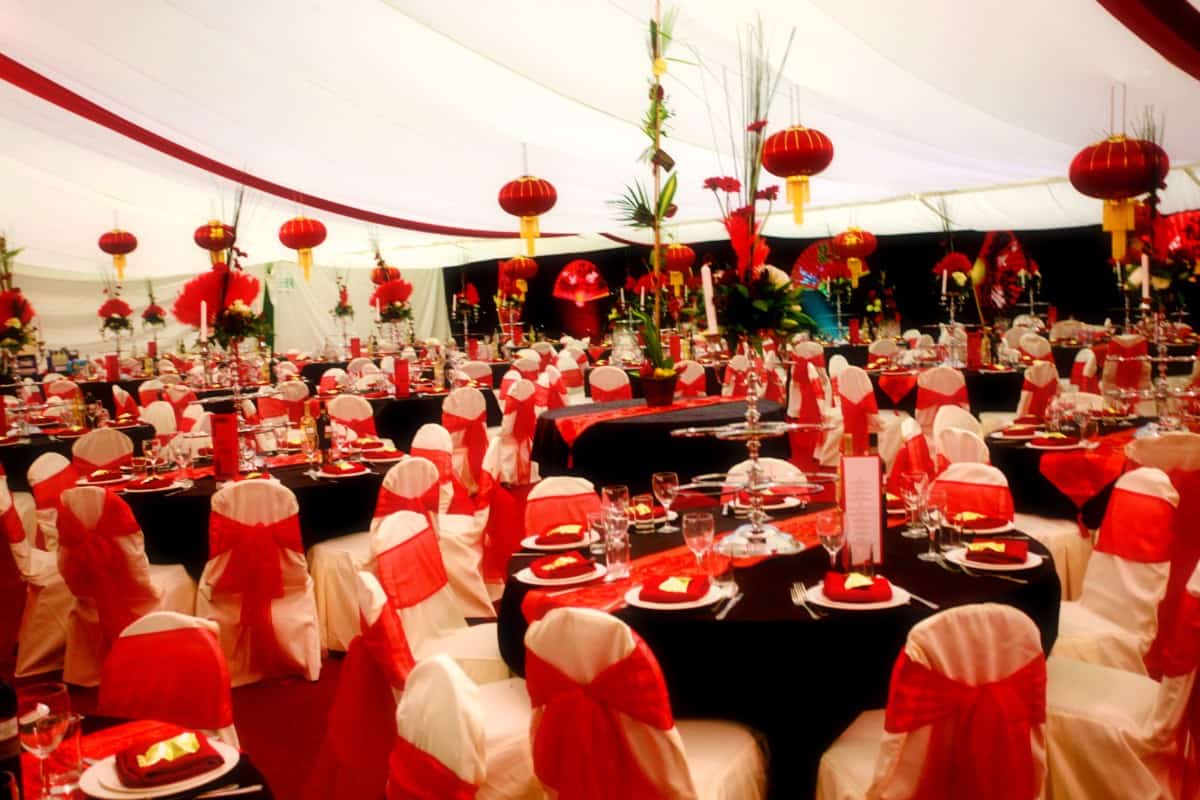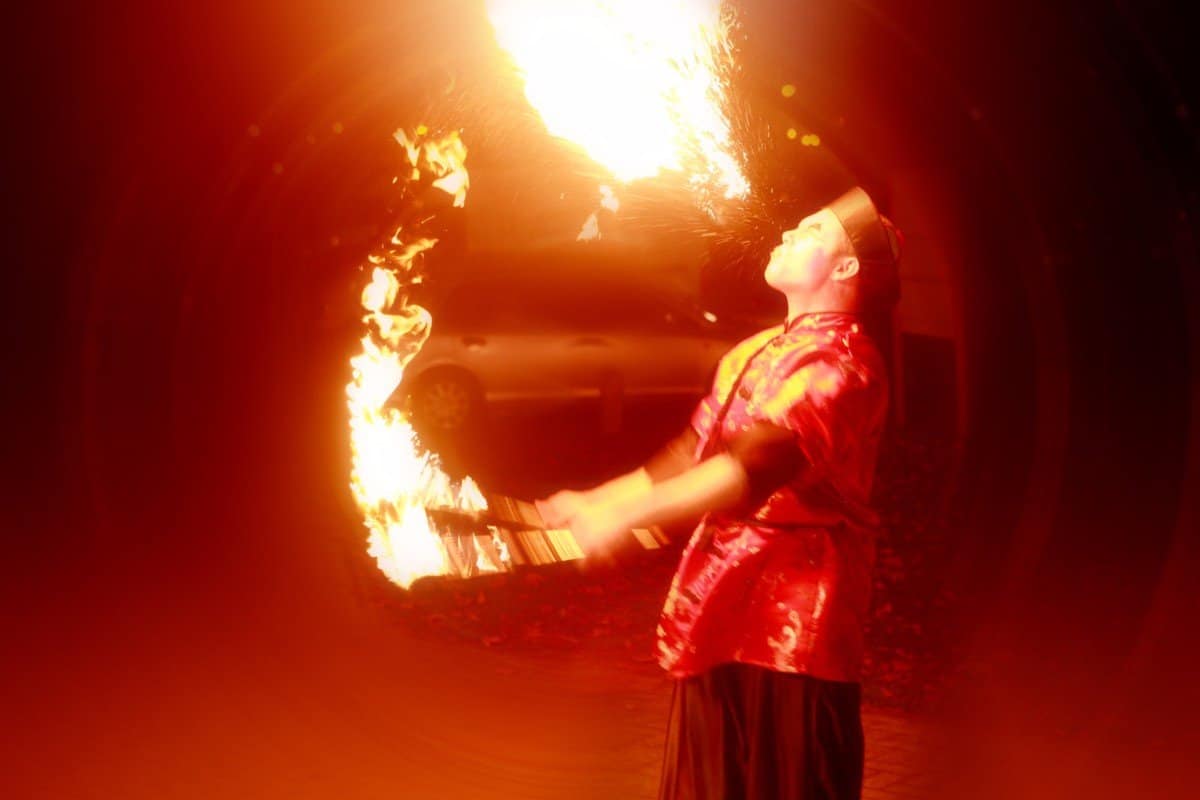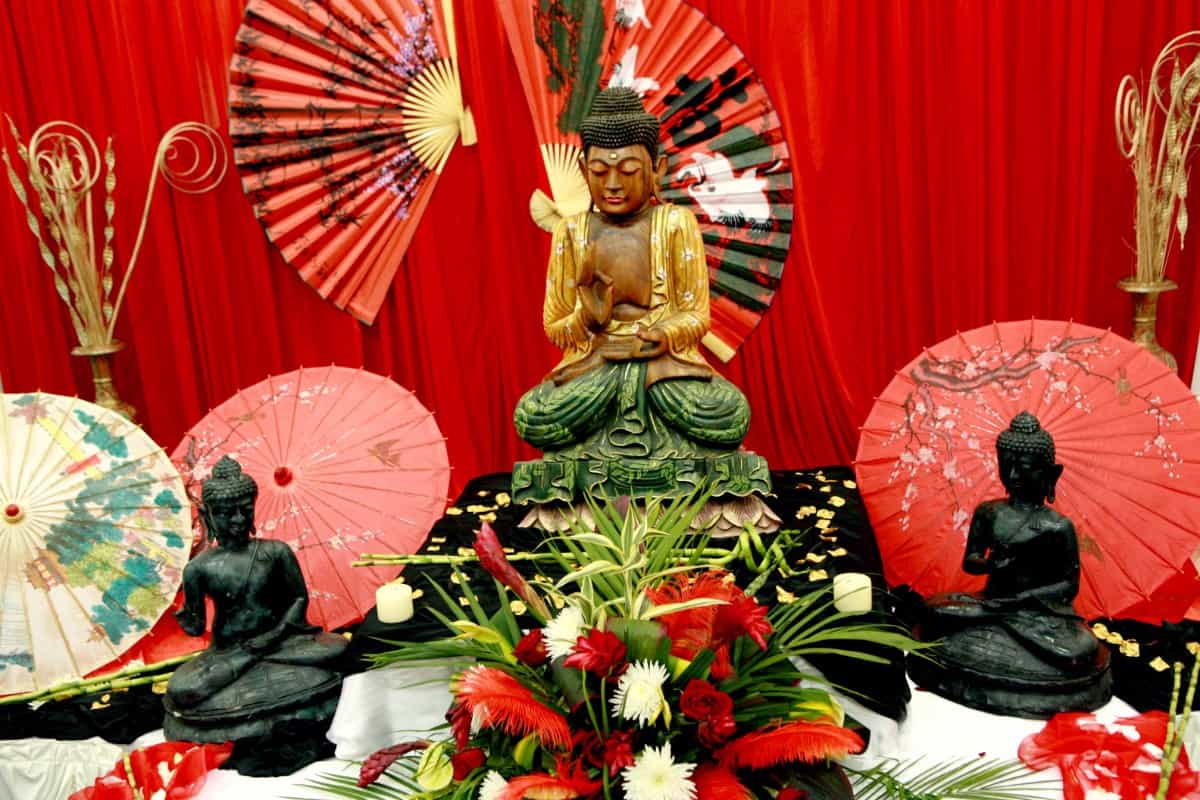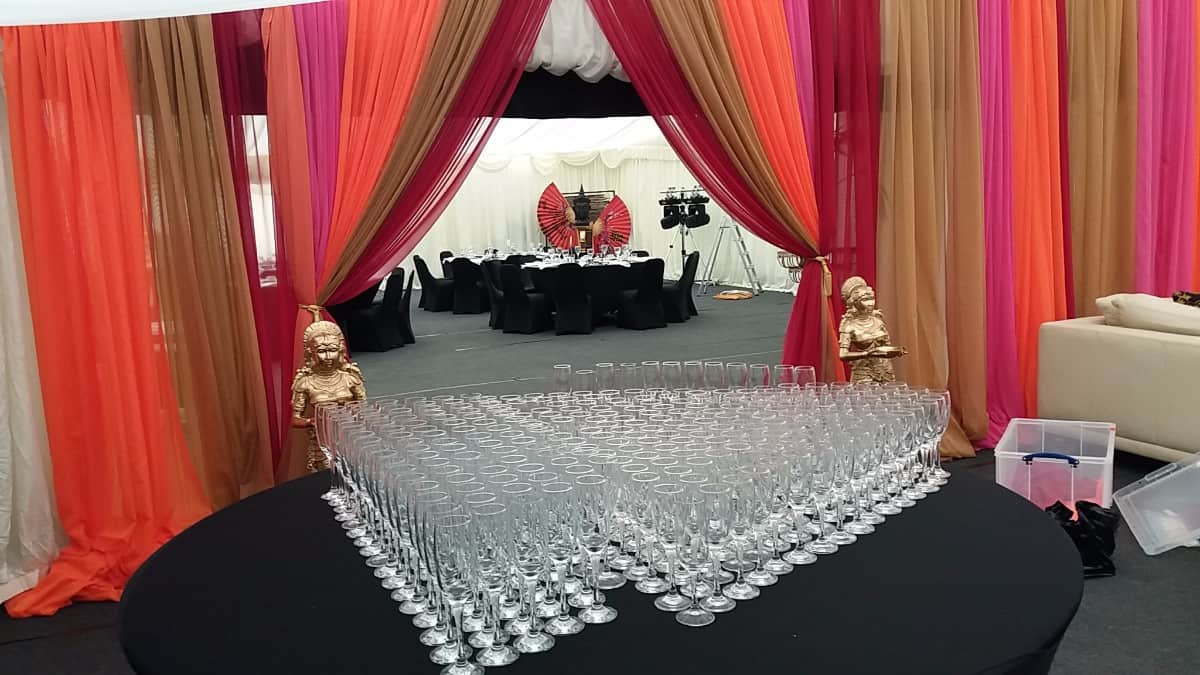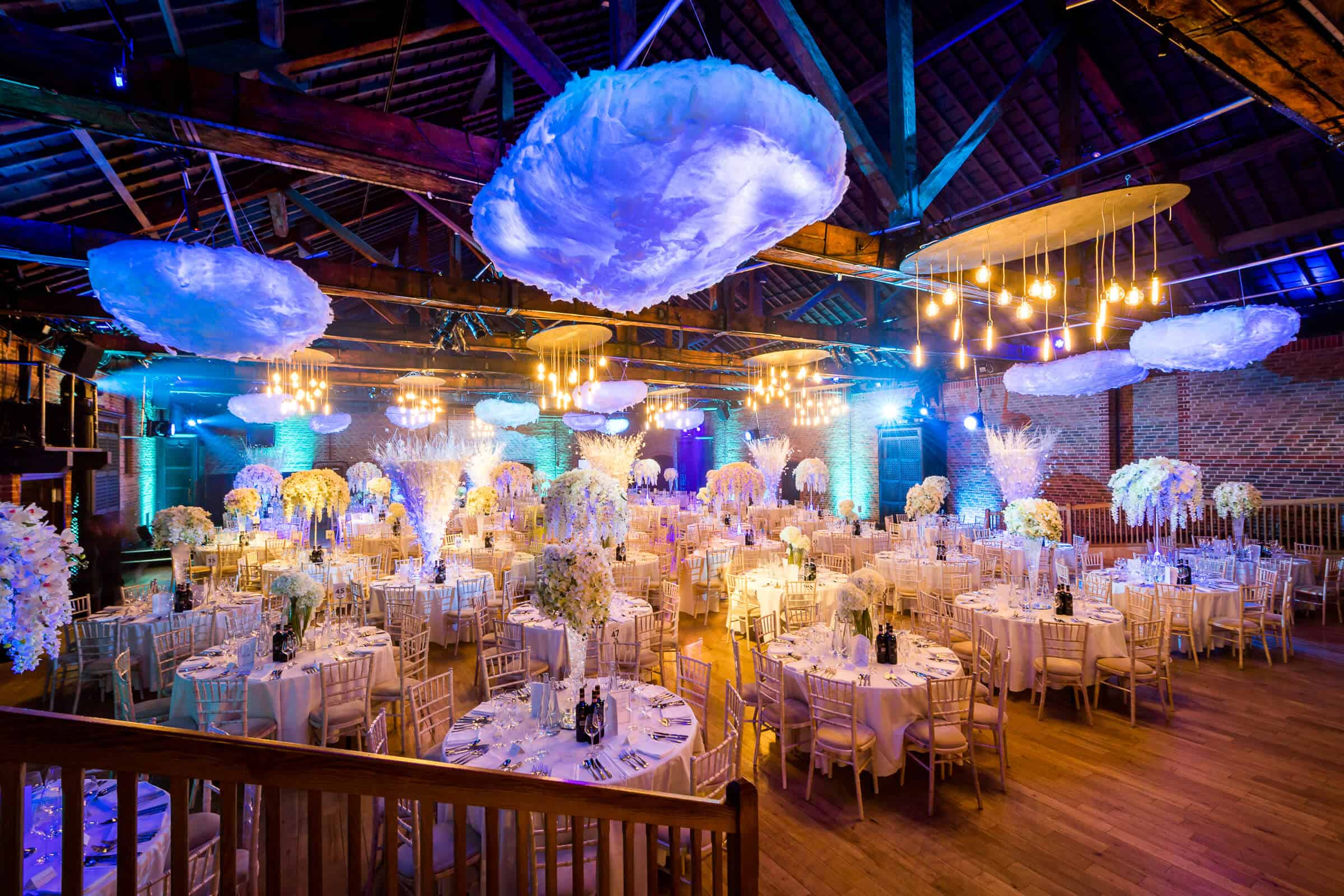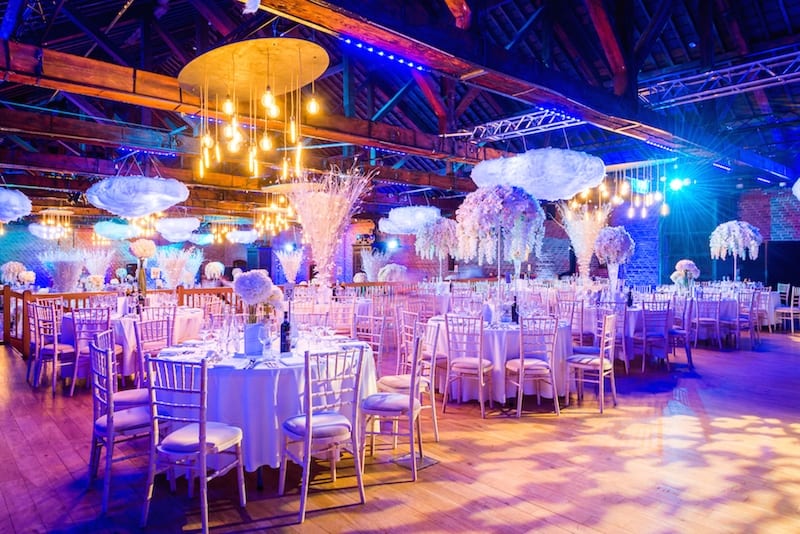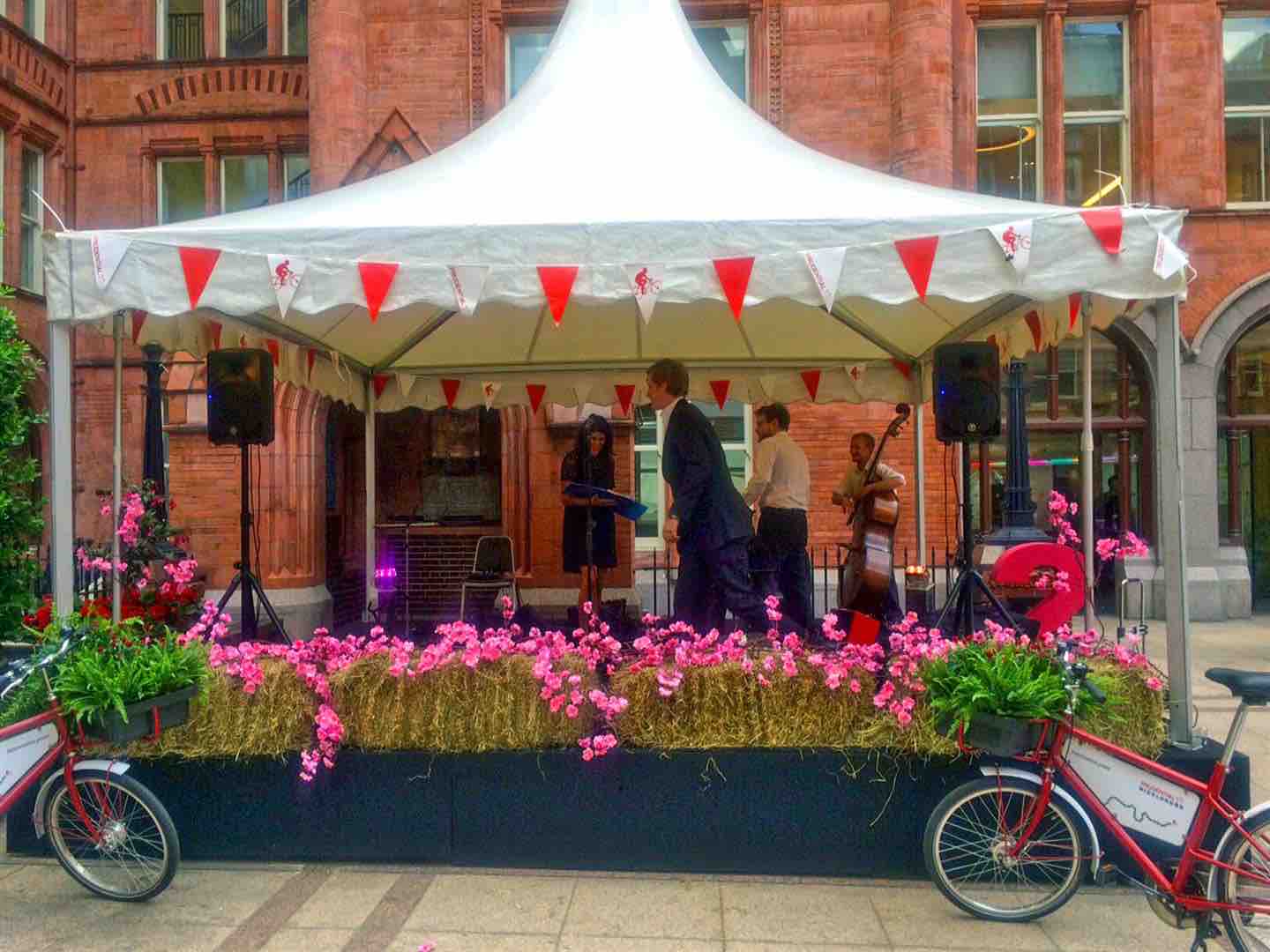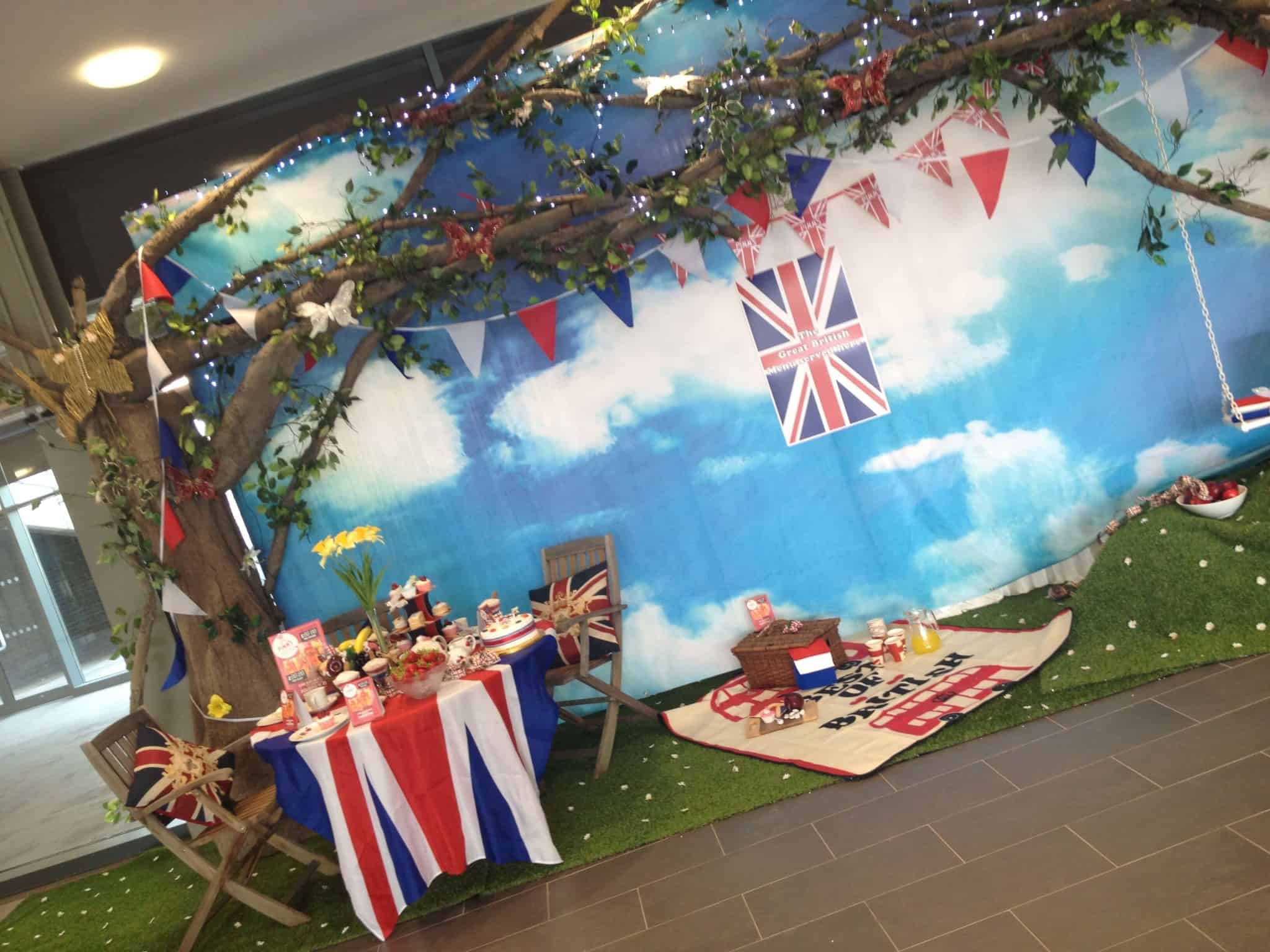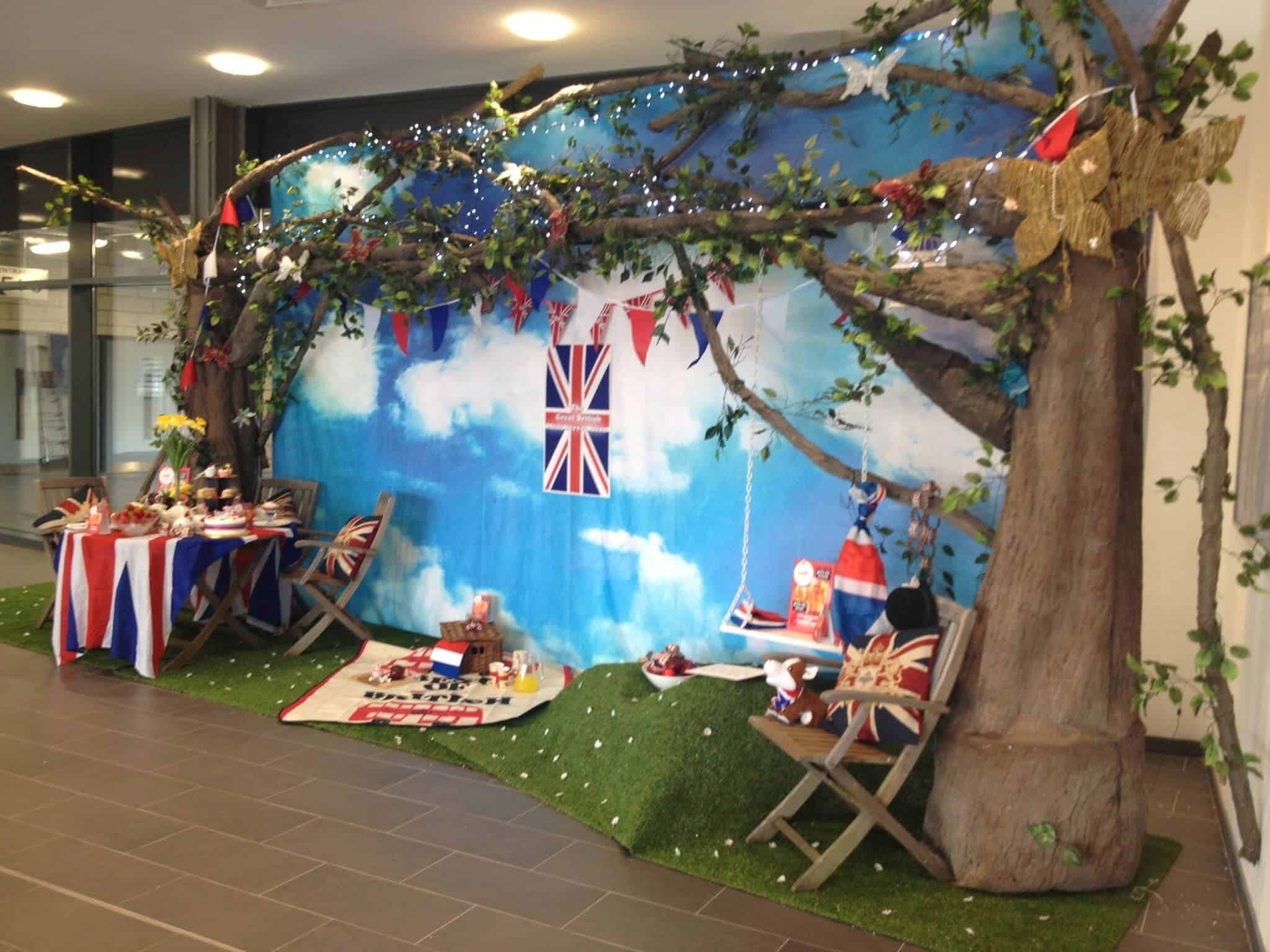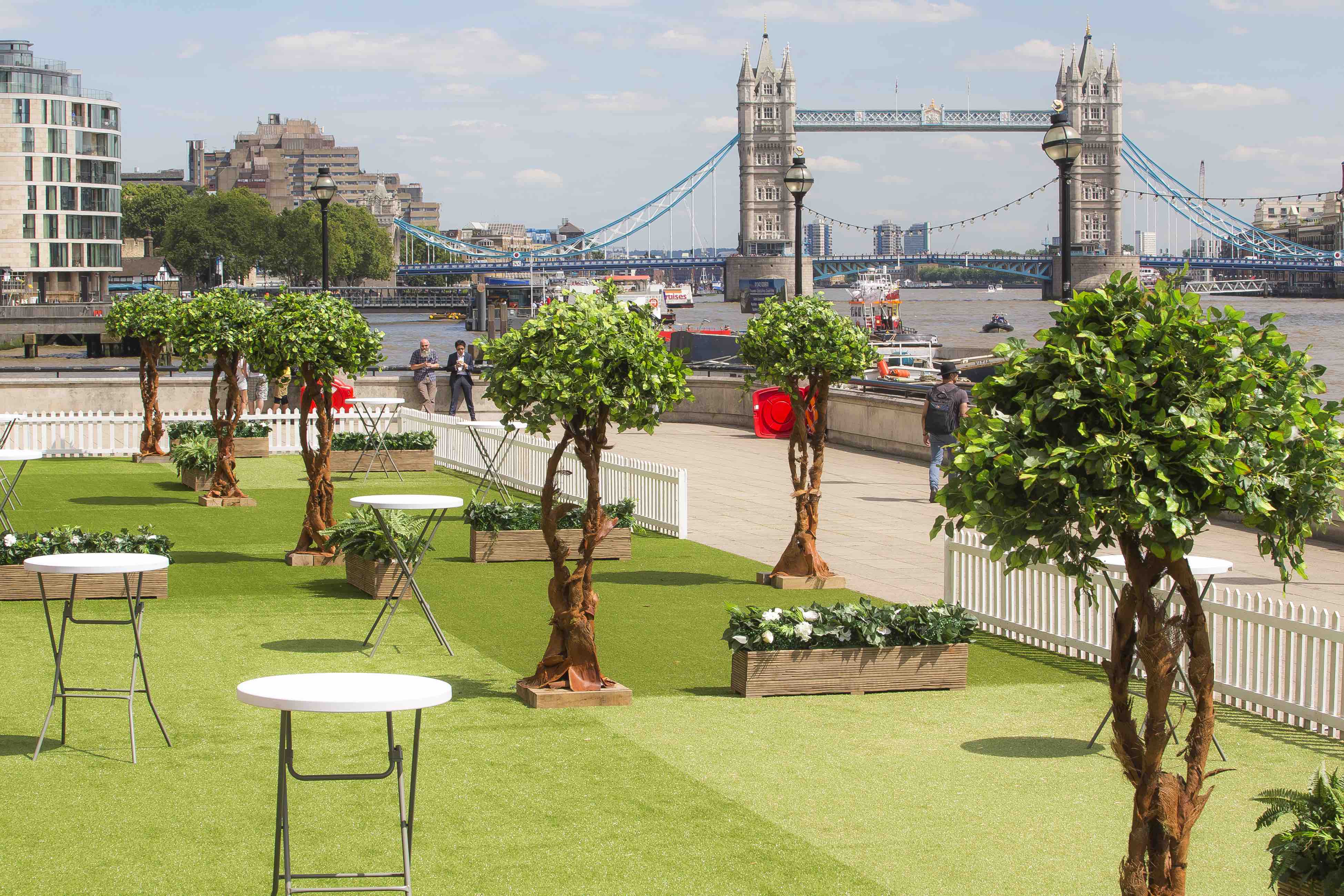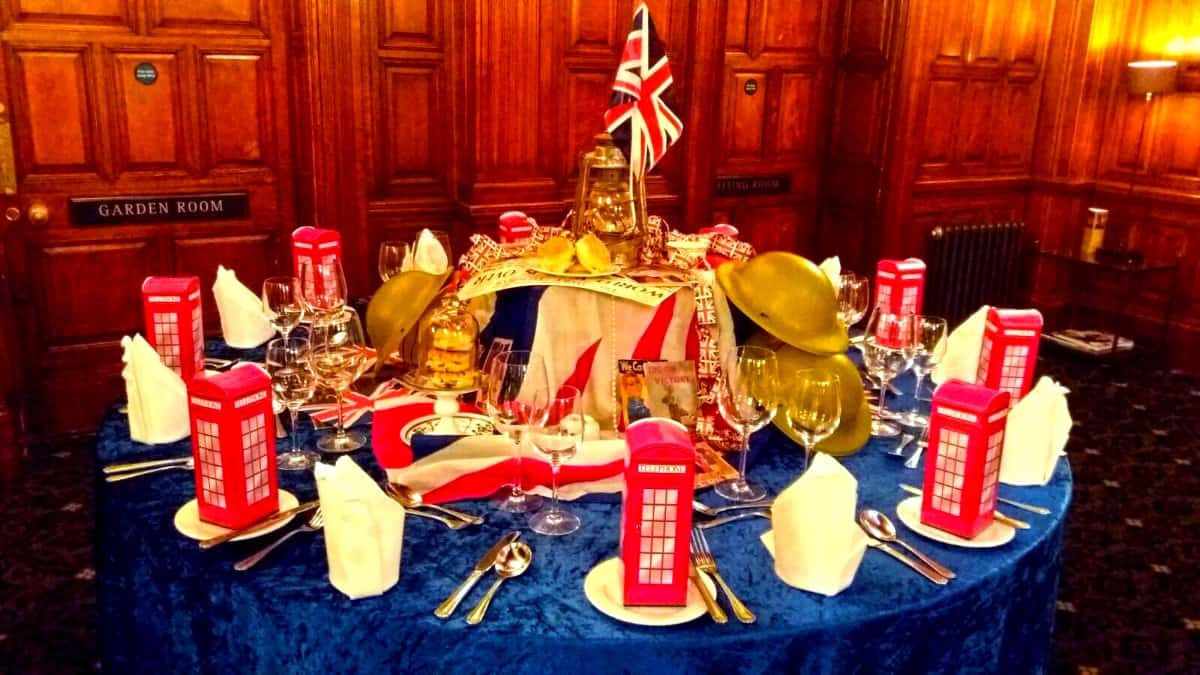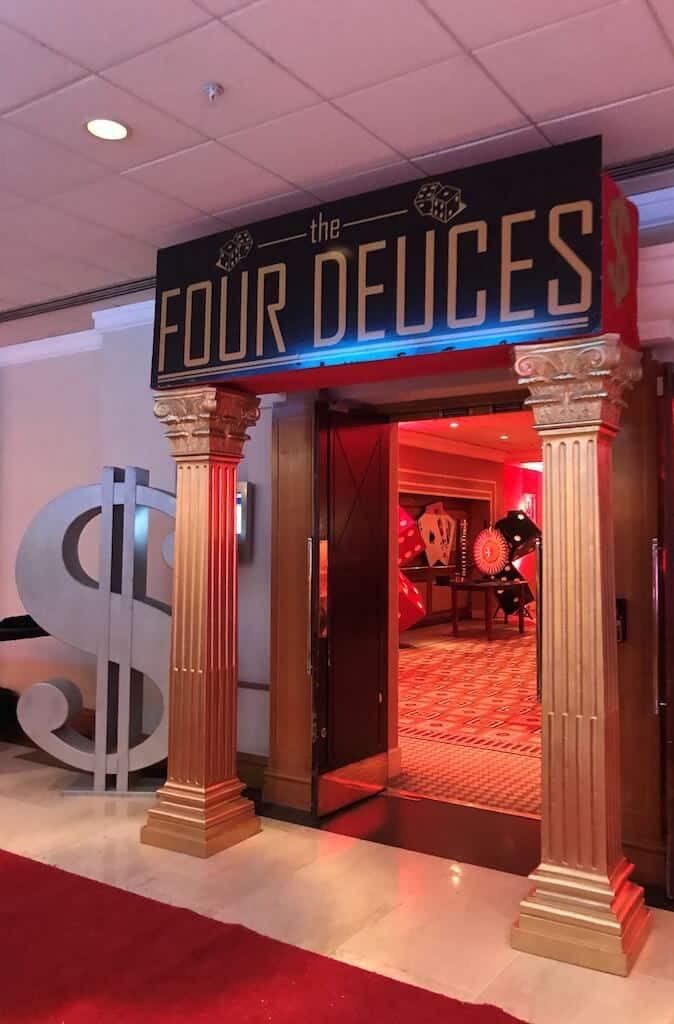 Get Your Passport Ready: Here's How to Travel the Globe in Just One Evening with our Around the World Theme!
Want to travel from the UK to Rome, New York, Las Vegas, Tokyo, Beijing and New Delhi all in one night? Well you're in luck! Get ready to jet around the world as Eventologists take you on the ultimate adventure with our Around the World Themed Event.
Start your journey in La Bella Italia in the majestic city of Rome. Picture a drinks reception and grand entrance decorated with tempting Italian food stalls, magnificent large fountains and a fascinating Living Wall. Grab a slice of Italians best cuisine from its famous pizzerias as you enjoy your drink and are thoroughly entertained by some mesmerising Italian Living Statues.
Continue your journey as you enter the fun and excitement of Las Vegas. Make your way through a casino style entrance decorated with a large Light-Up Tunnel, Giant Dice and a shiny 'Welcome to Las Vegas' sign. Take your bets at the casino as you are spellbound by our Vegas acts, but remember…what happens in Vegas stays in Vegas!
Take flight again as you fly over to the Orient, starting in Beijing and making your way through to Tokyo. Enter a beautiful room of tall, life-sized trees decorated with Chinese Lanterns and Pink Cherry Blossom. Greet your guests with our gorgeous Japanese and Chinese inspired stage backdrop and oriental décor that is dotted around this incredible room.
After walking through the Orient, chill out at the British seaside with beachfront props, British food huts and deck chairs to make you feel like you are back on your childhood holidays!
Finally, bring in the magic of New York and the fun of New Delhi with themed Table Centres such as Large Lanterns, Jug Centrepieces and 'I Love New York' blocks. If you have ever dreamed of visiting a country, Eventologists can bring a taste of that country to your next event, but why limit yourself to just one? This Around the World Event allows your guests to experience the beauty of a magnitude of countries from the comfort of your own event! Get ready for an event you will never forget. Bon Voyage!
Around the World Event Theme Props and Décor include:
Colourful Draping Hire
Large Dice Prop Hire
Life-sized Trees Hire
Las Vegas Entrance Hire
British Food Hut Hire
Entertainment may include:
Green Screen Photobooth Hire
Magicians
Bollywood Performers
Black Eagles African Dancers
Brazilian Limbo Act
Carnival Dancers
Look Alike Characters
Speak to one of our Event Stylists to find out how you can bring our Around the World Event Theme to your next Event.
Here's Our Inspiring Ideas to Create the Dreamiest 'Midsummer Night's Dream' Event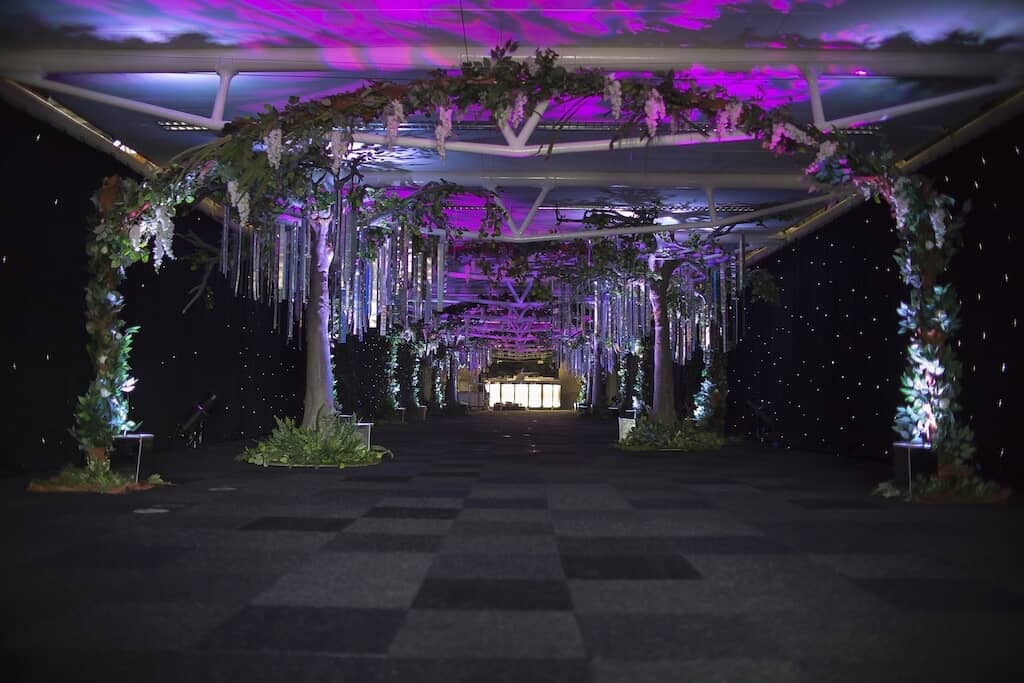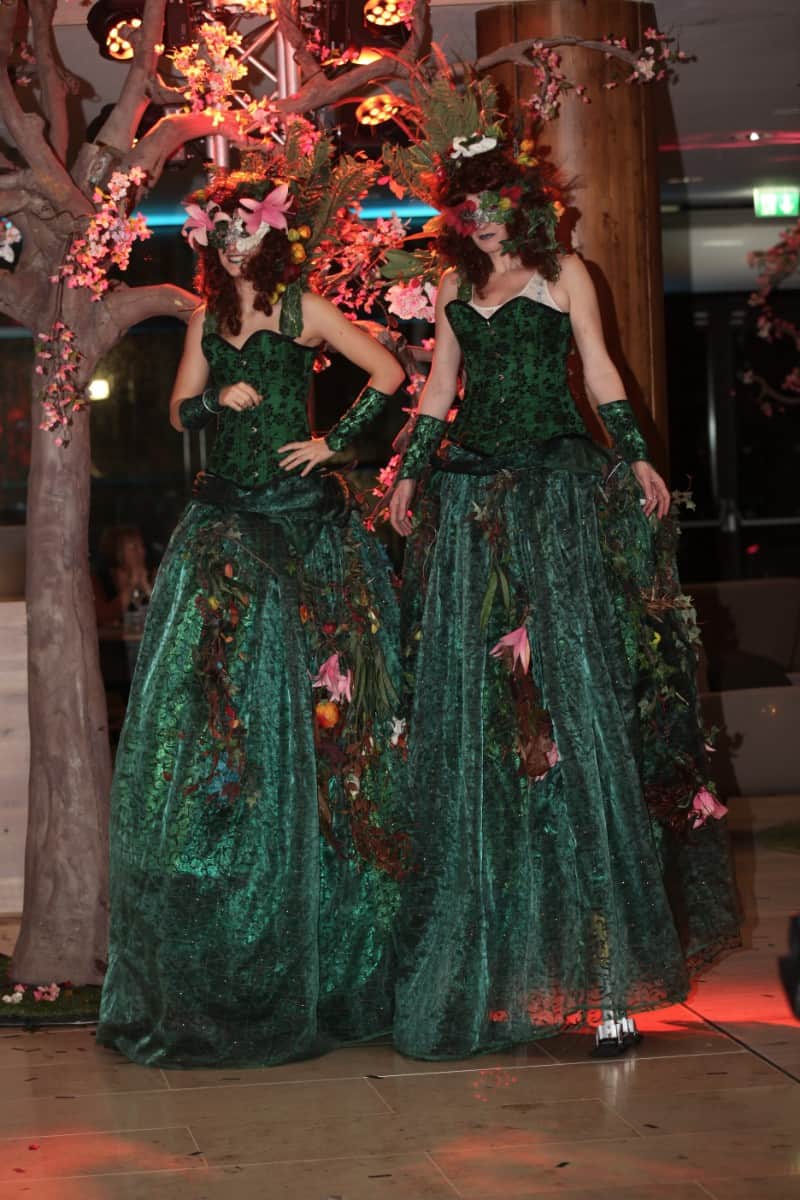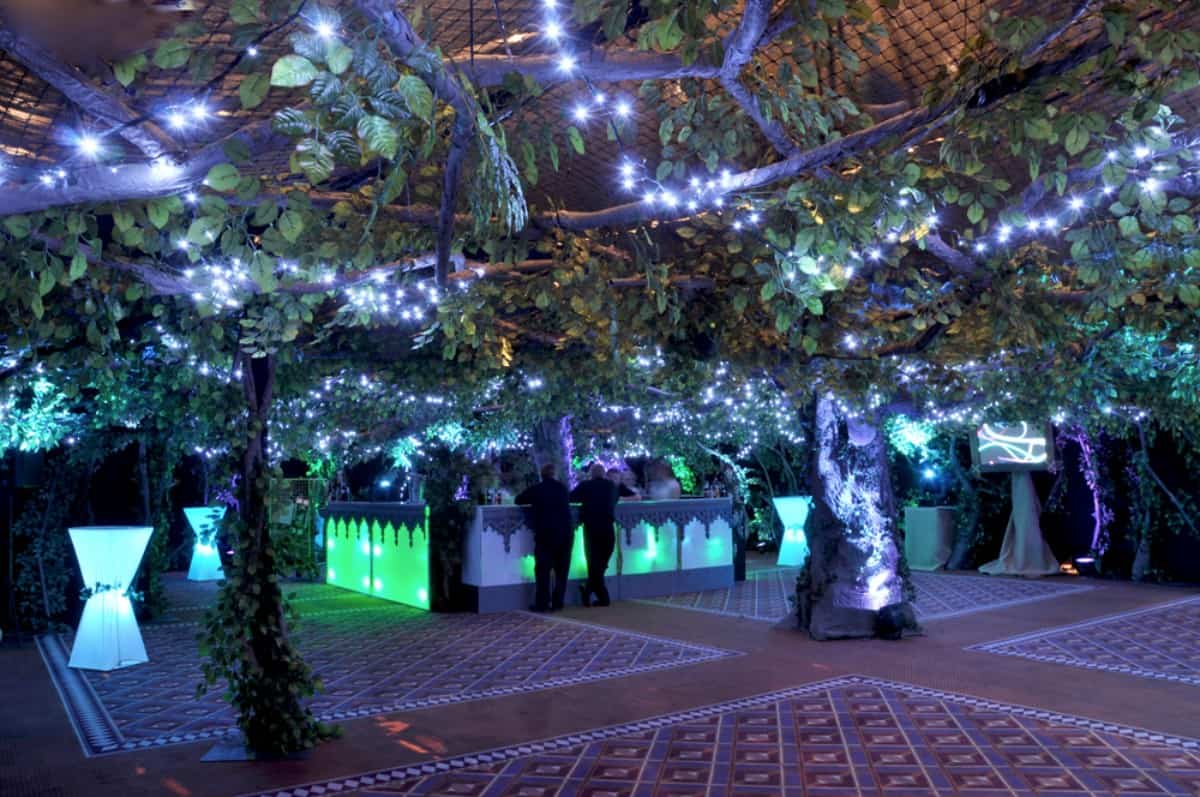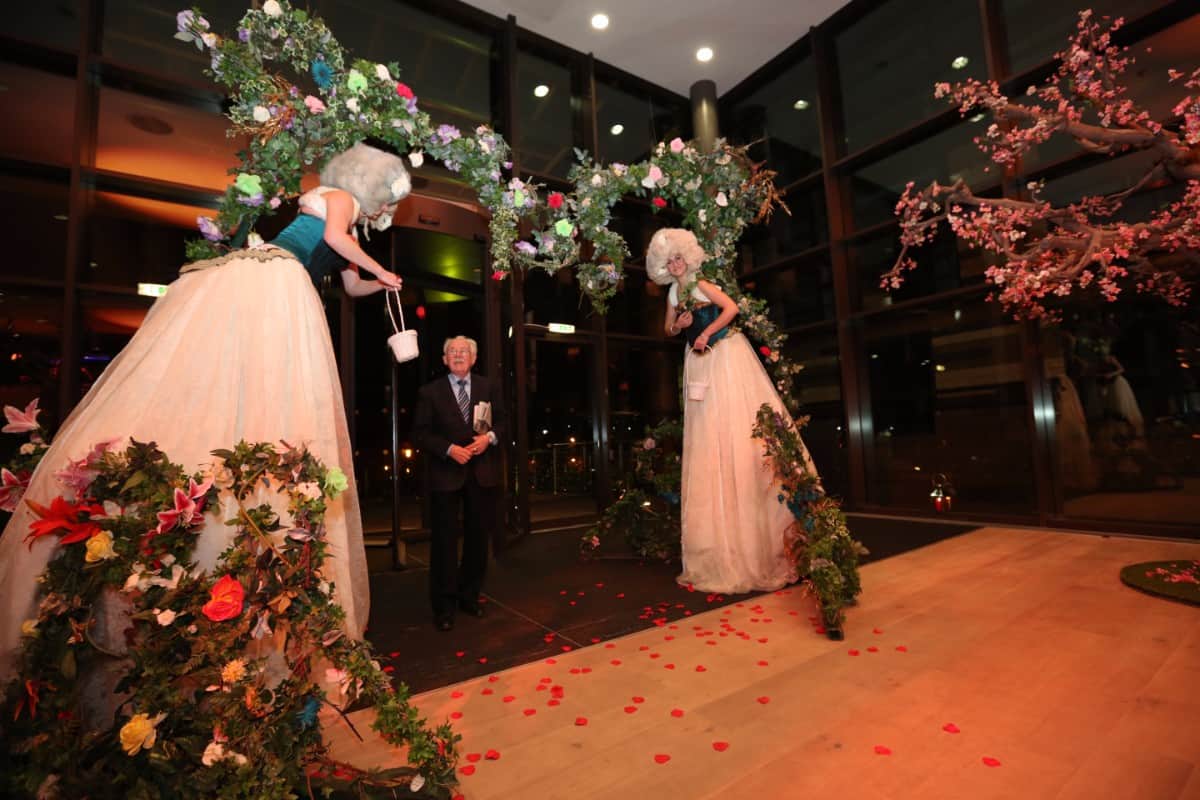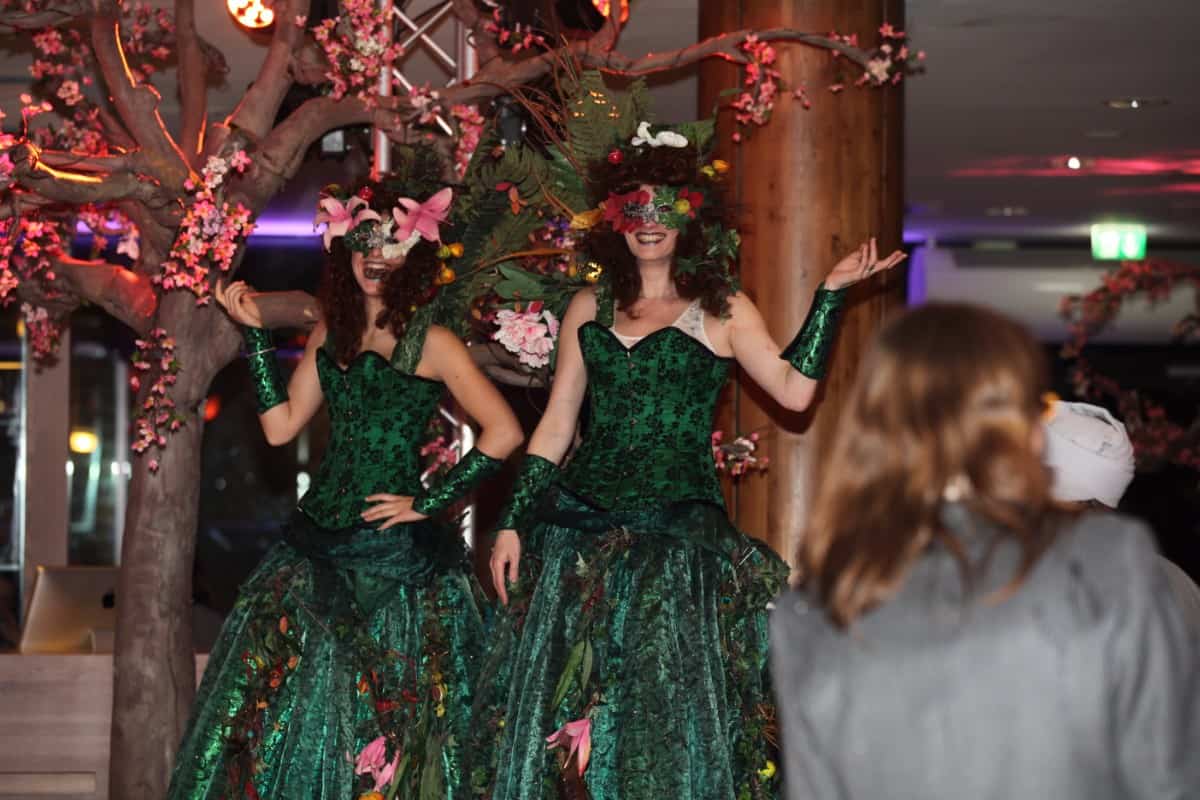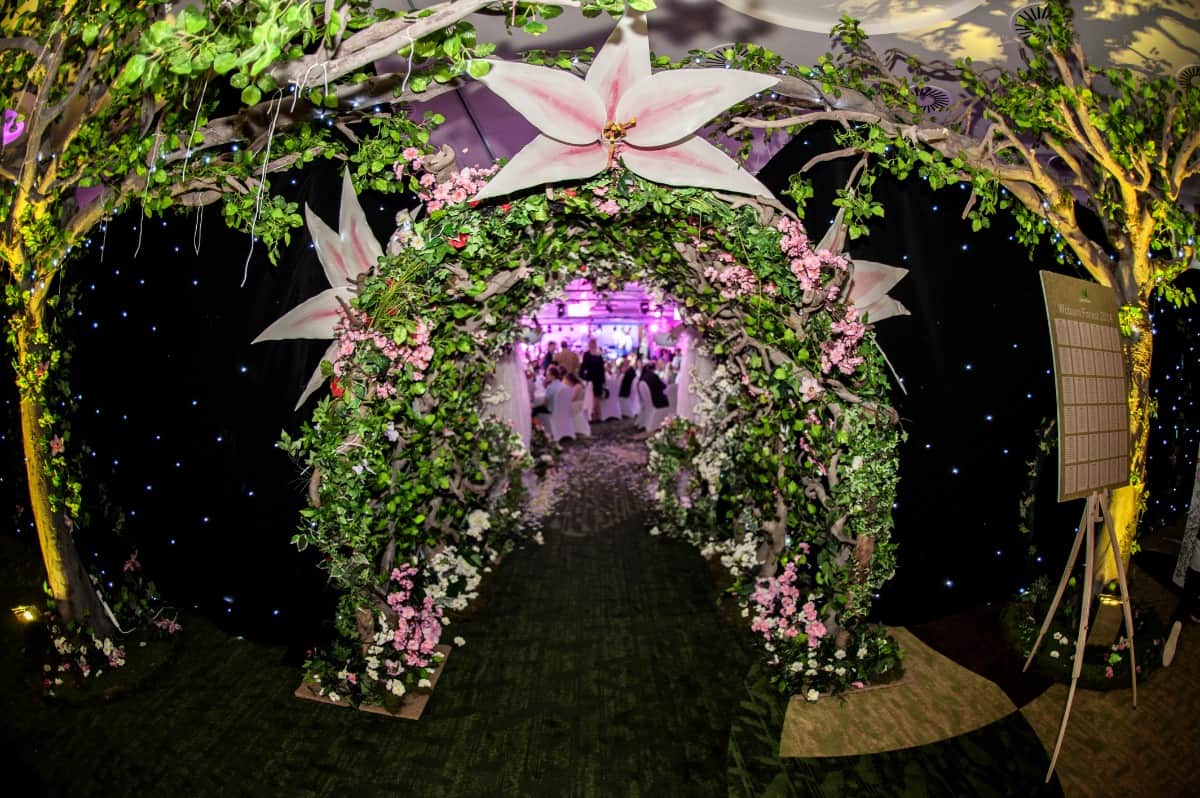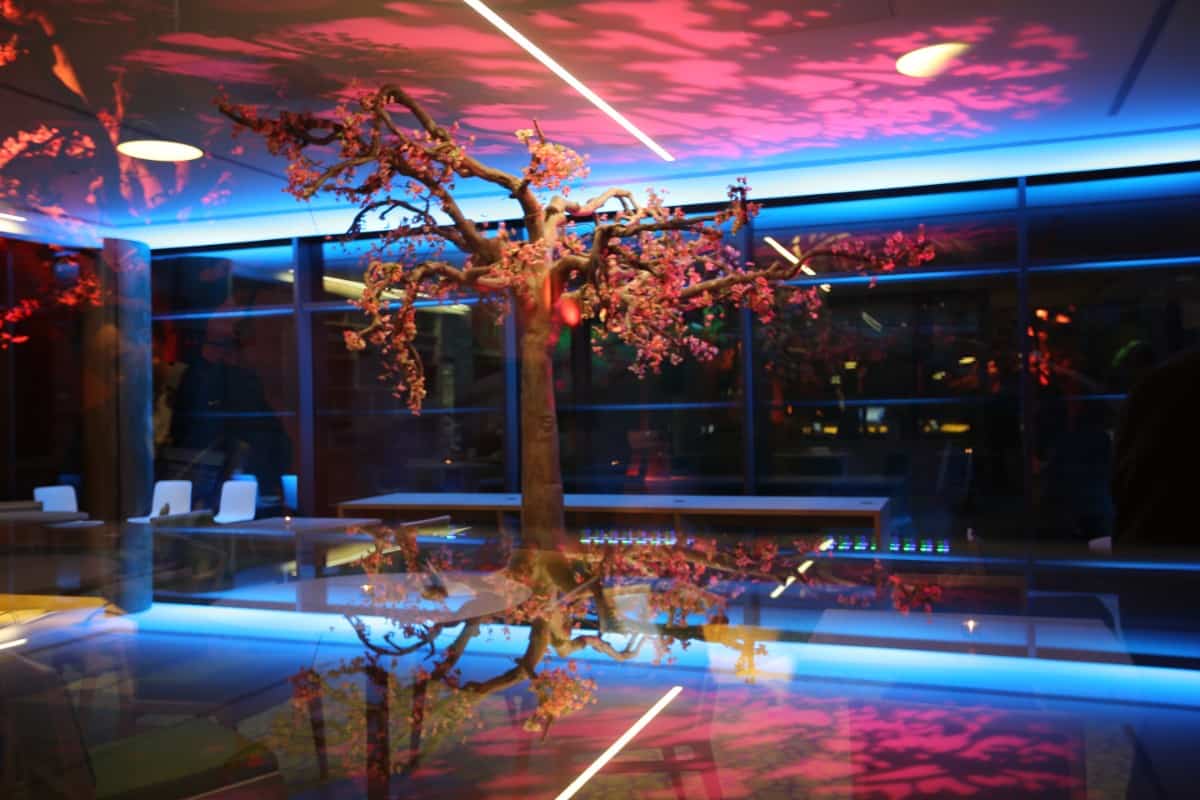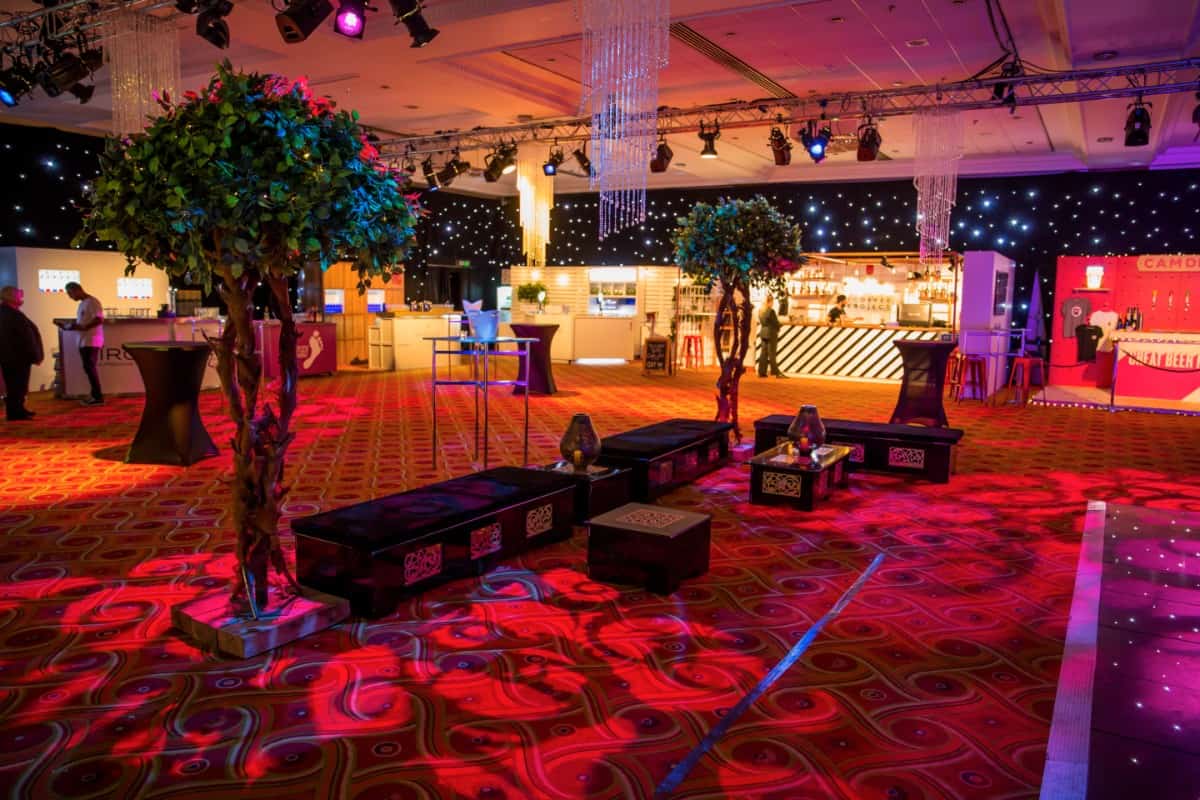 Petal-Arch-for-Midsummer-Nights-theme-Party
Midsummer-Night-Summer-Ball
Midsummer-Nights-Dream-Themed
Midsummer-nights-dream-table-centre
Private-Midsummer-Nights-Dream-Party
A Midsummer Night's Dream Stiltwalkers
Midsummer Night's Dream Drinks Reception
Petal Arch Entrance for Midsummer Nights Ball
Midsummer Nights Dream Table Decorations
A Midsummer Nights Dream themed entertainers
A Midsummer Nights Dream Entrance
Midsummer Night's Dream Tree Prop For Hire
midsummer nights dream theme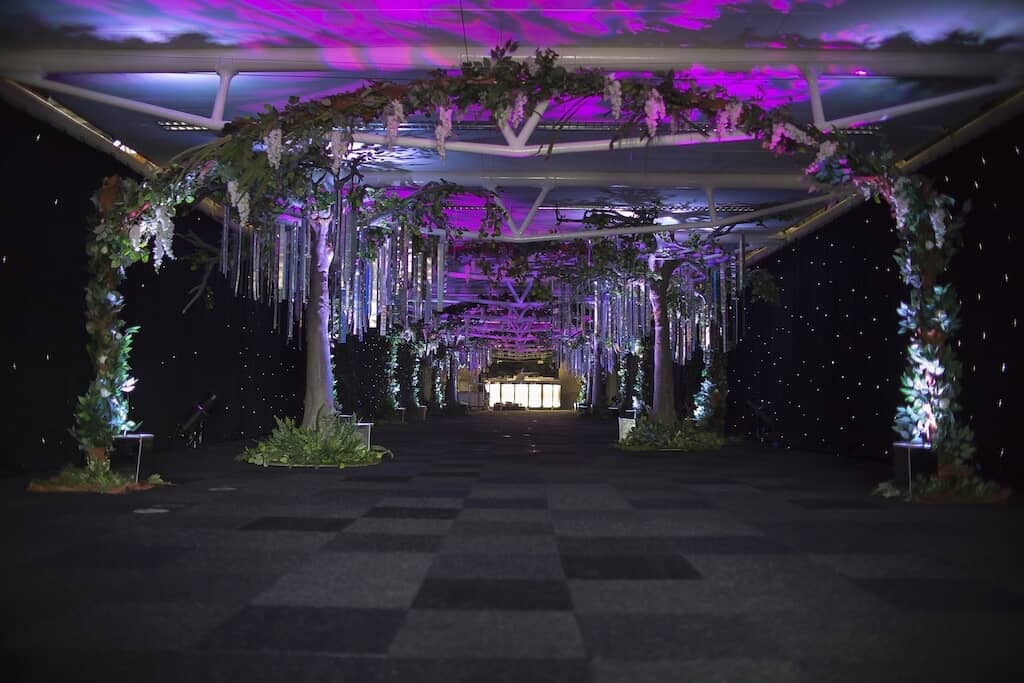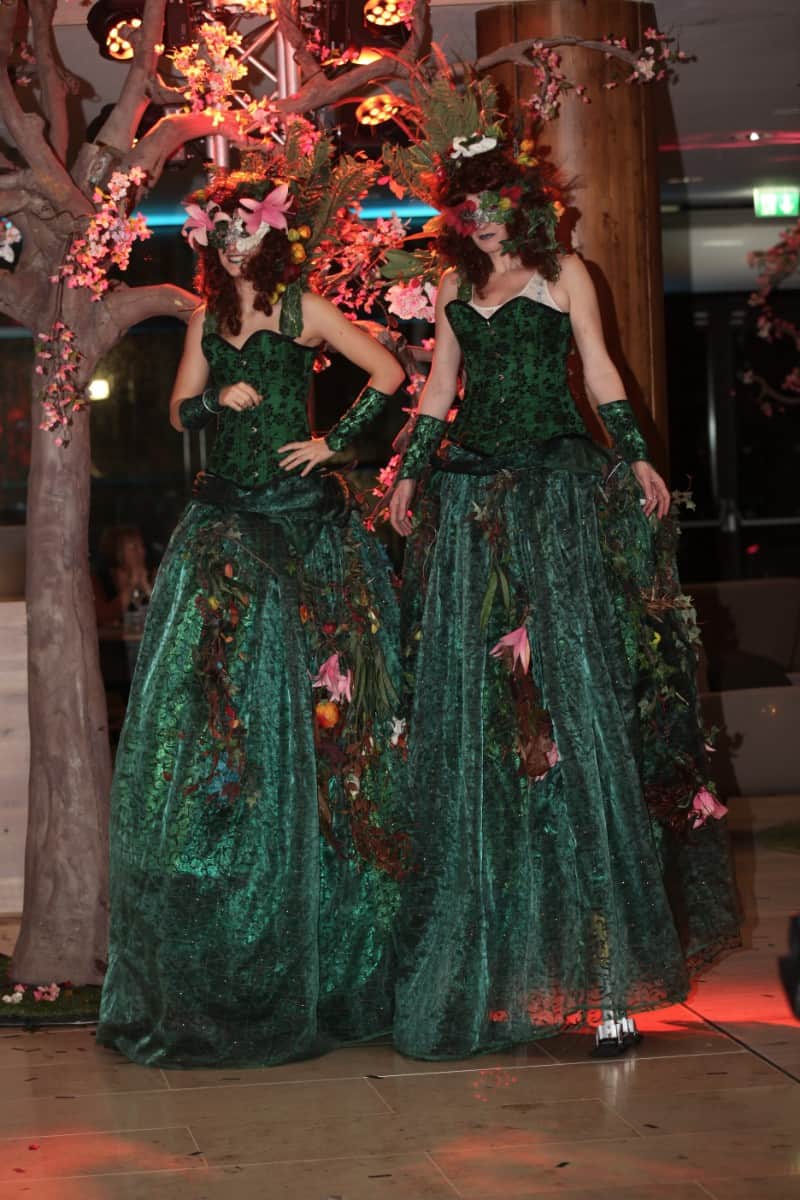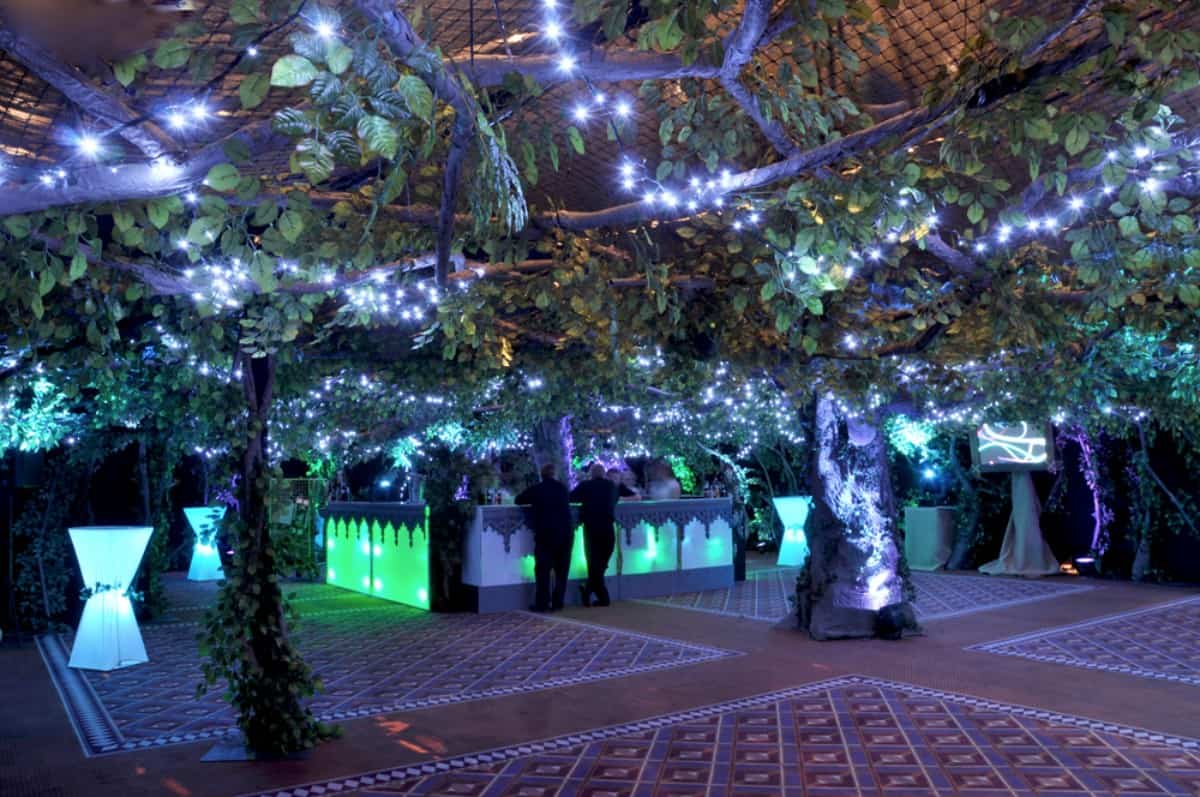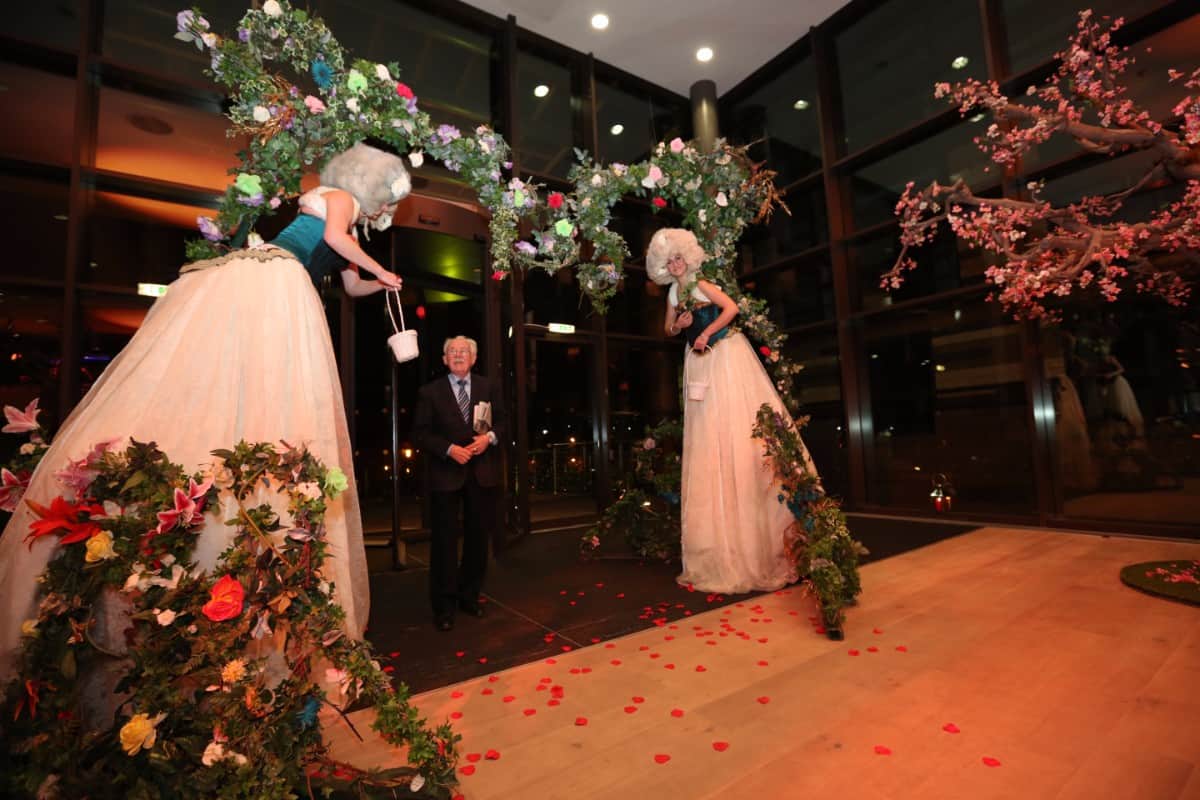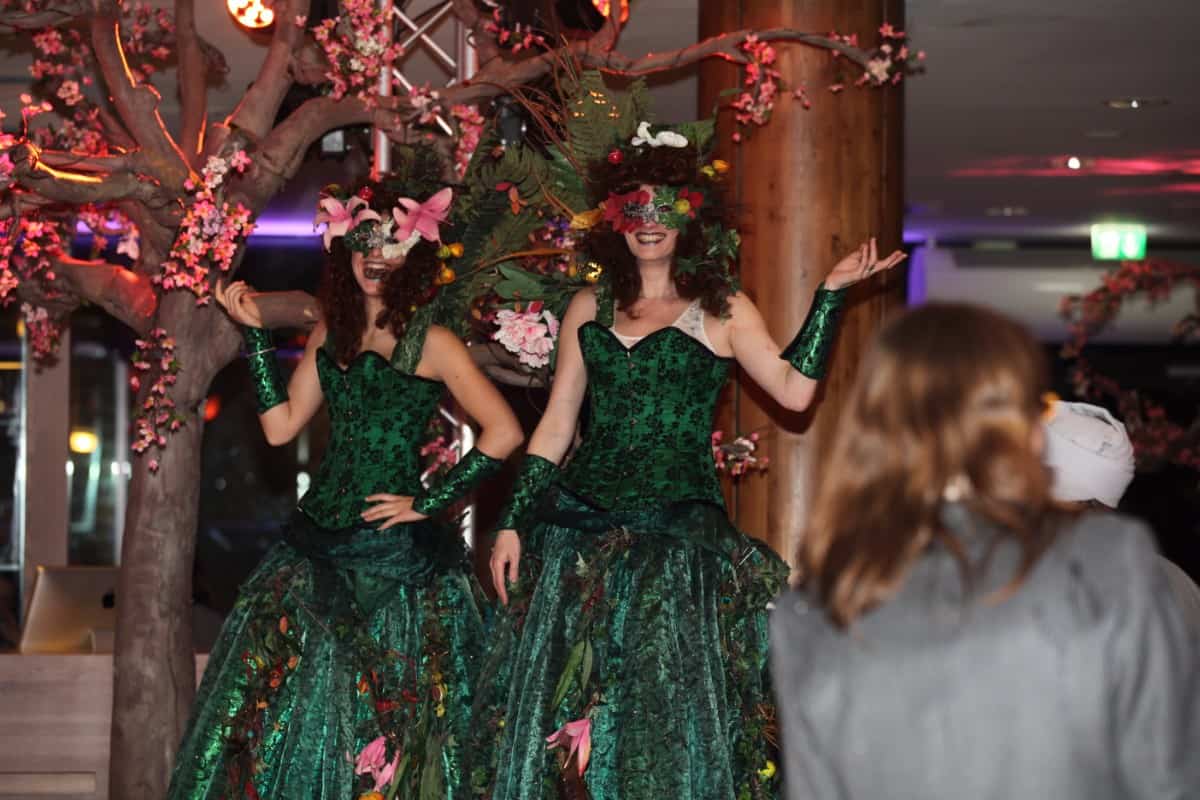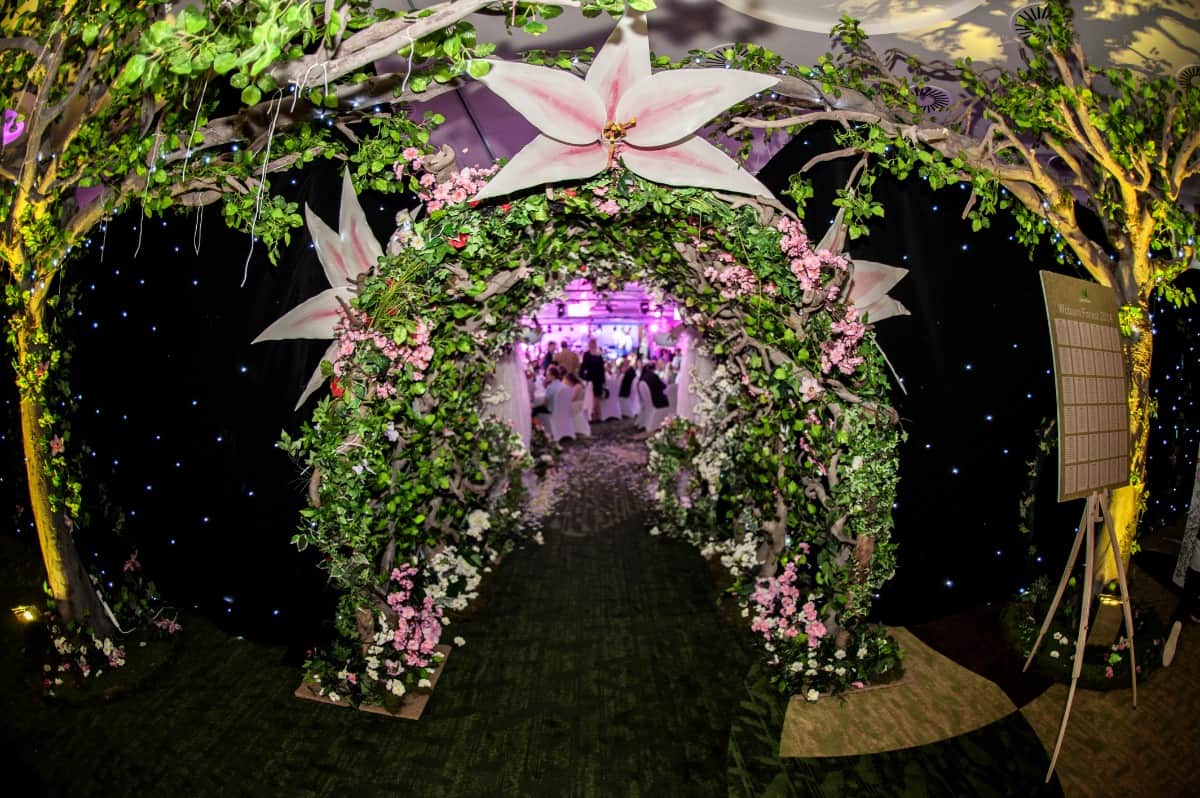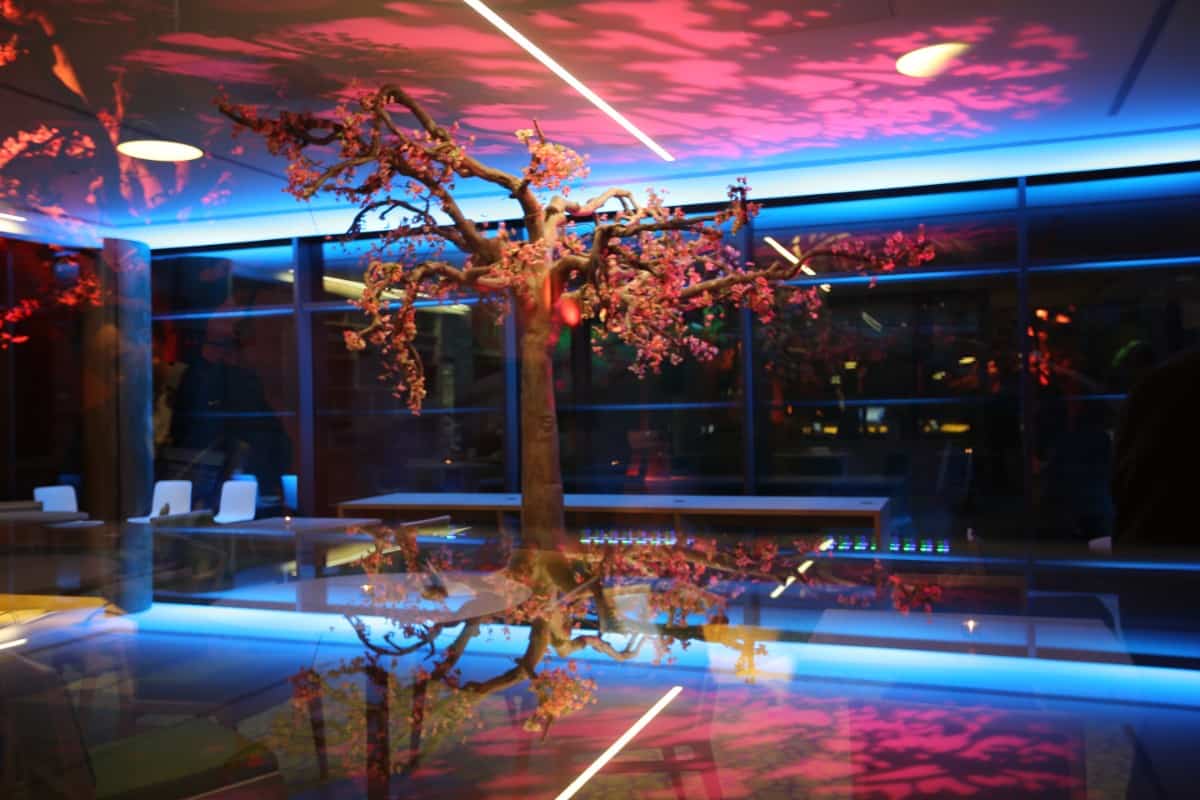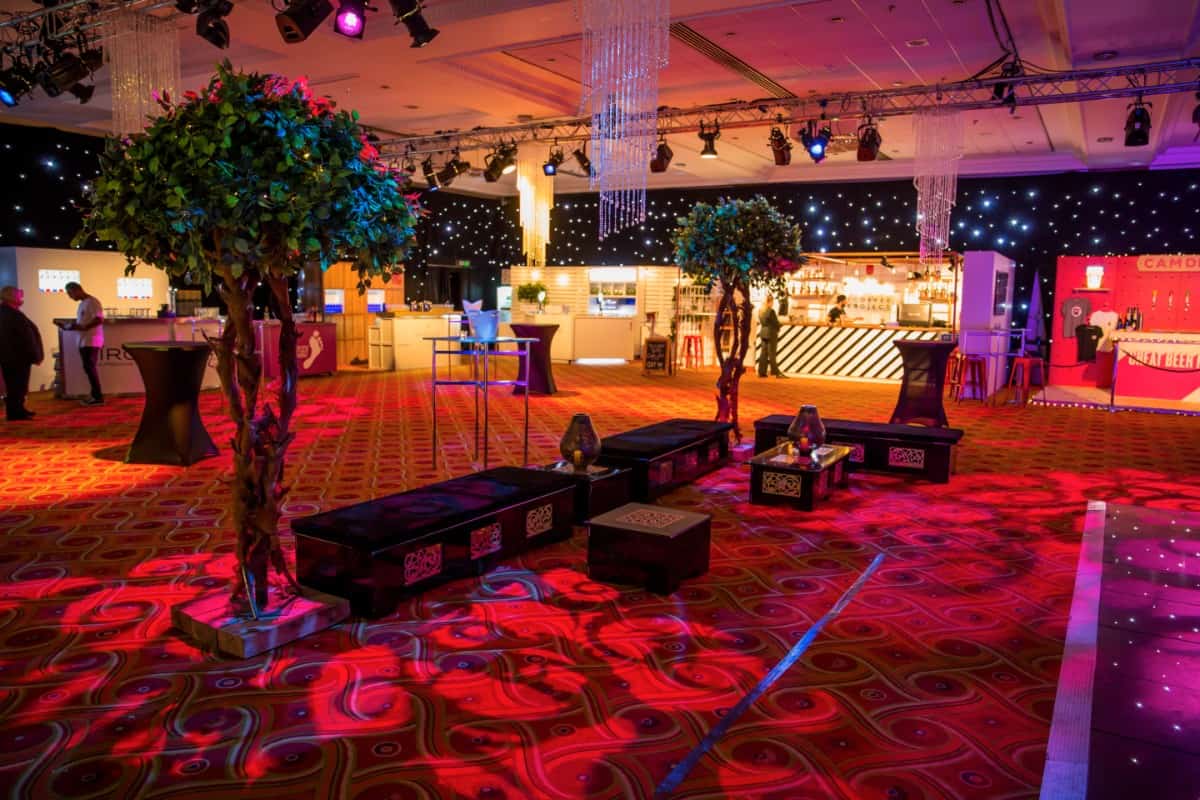 Dreaming of Summer? Here's Our Inspiring Ideas to Create the Dreamiest 'Midsummer Night's Dream' Event
Who doesn't love a night filled with a mystical mixture of fantasy fairies and wonderful woodlands, all topped off with some love, betrayal and classic comedy? What better way to celebrate the arrival of summer than with an event based on one of Shakespeare's most popular plays.
Let Eventologists bring you a sample of our inspiring ideas to re-create this classic Shakespearean comedy, filled with twinkly lights, luscious foliage, life-sized trees and all things magic at your next big event. Your guests will be away with the fairies as they delve through the mystic flowers and are immersed in the Athens woodland, where as a Midsummer Night's Dream shows, anything can happen…
As the name suggests, this theme works best at night, the perfect time to set the ambience for a truly mystical and magical event. Since the play is set outdoors you have the ultimate freedom to either hold it in an outdoor venue or to let Eventologists bring the outdoor forest to wherever you please.
Picture an enchanted woodland full of life-sized trees, luscious foliage, gorgeous flower arrangements, sparkling ambient fairy lights and twinkling twig walkways creating the perfect mood for a night of mystery, magic and fun! What more could your guests want than to be whisked away to a land of love, passion, comedy and betrayal…It wouldn't be a Shakespearean play without it!
Your Midsummer Night's Dream event theme décor could include:
Life-sized Tree Hire
Large Foliage Hire
Flower Table Centre Hire
Sparkly Draping Hire
Twinkle Twig Walkway Hire
Fairy Light Ceiling Hire
Your fantasy themed entertainment may include:
Fairies on Stilts
Fairy Dancers
Life-sized Tree Entertainment
Get in touch with one of our Event Stylists to find out how to bring this epic Shakespearean classic to your next event. 
Can't wait for summer? Speed up the Sizzle with our Tropical Beach Themed Event!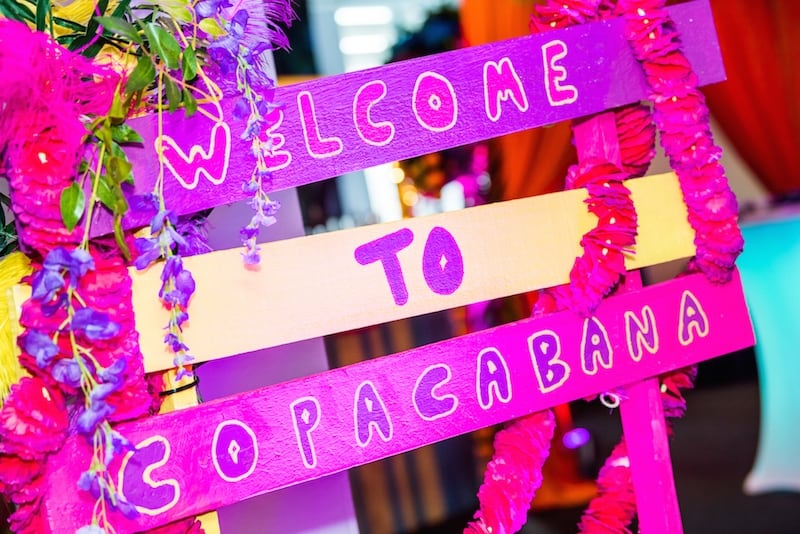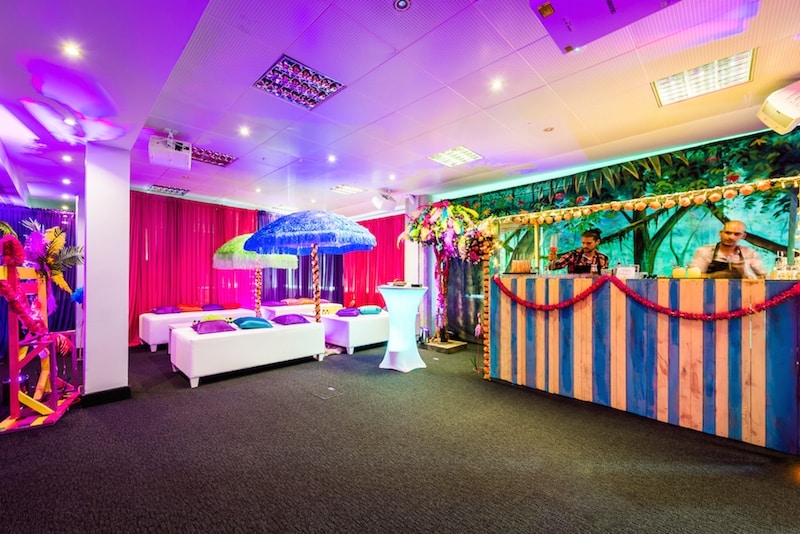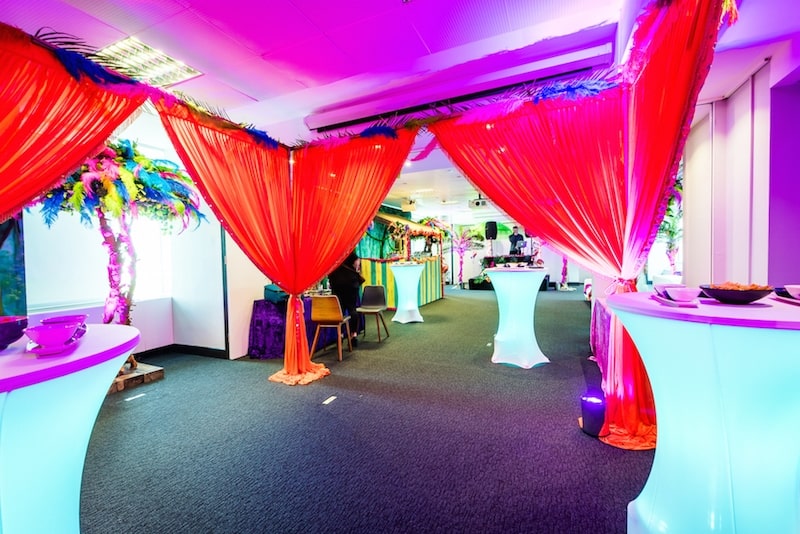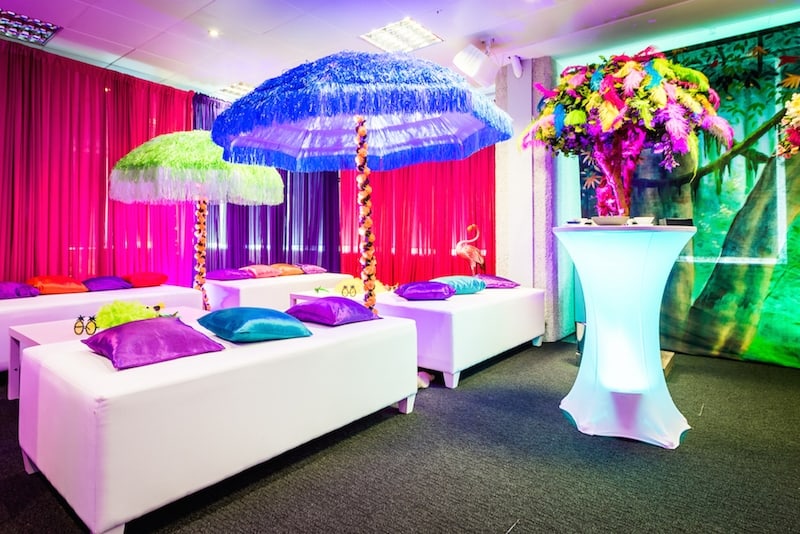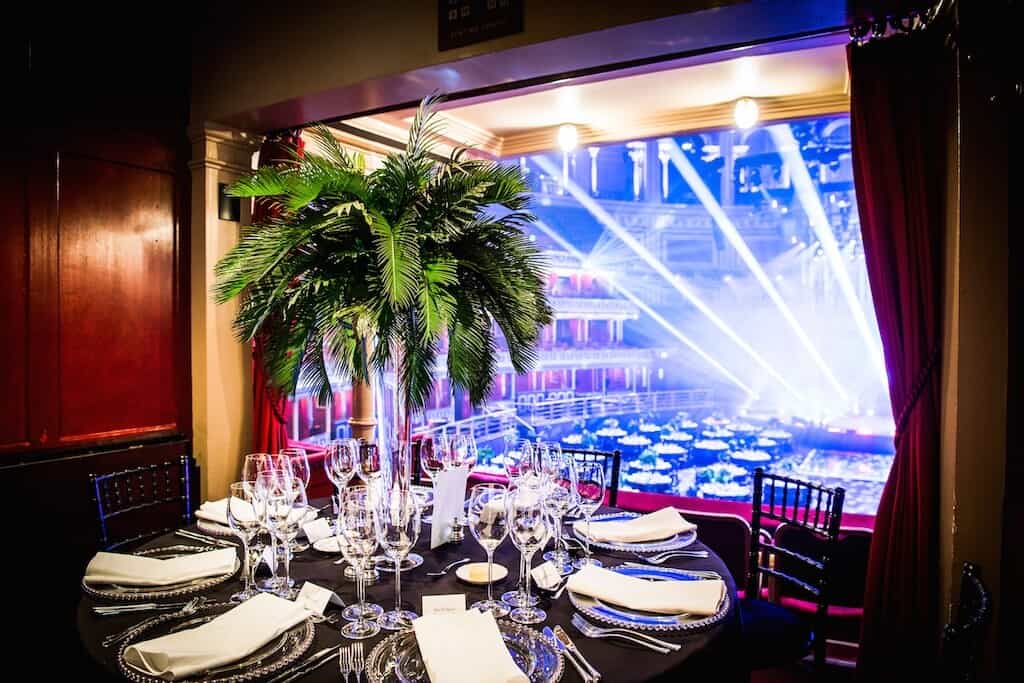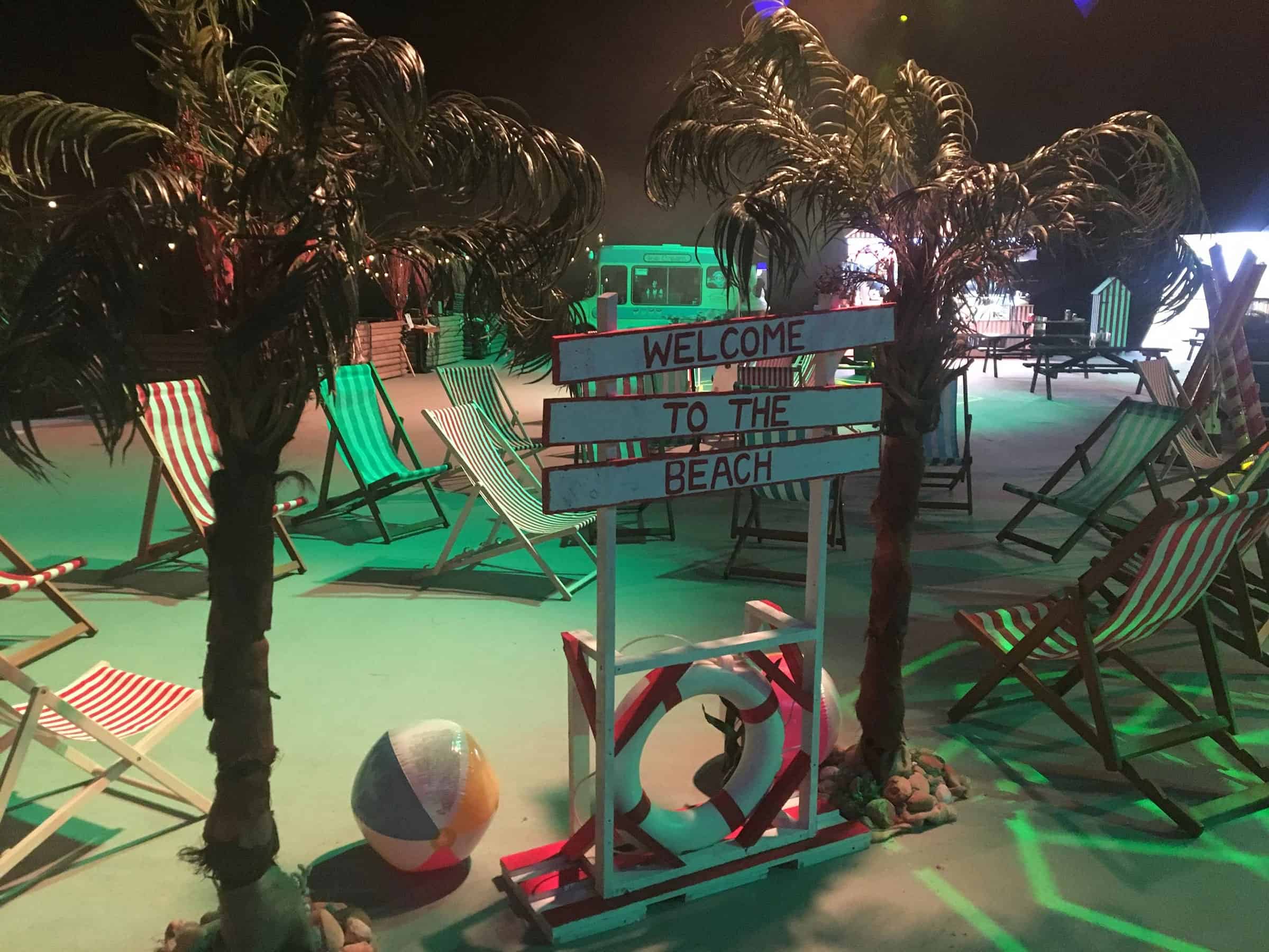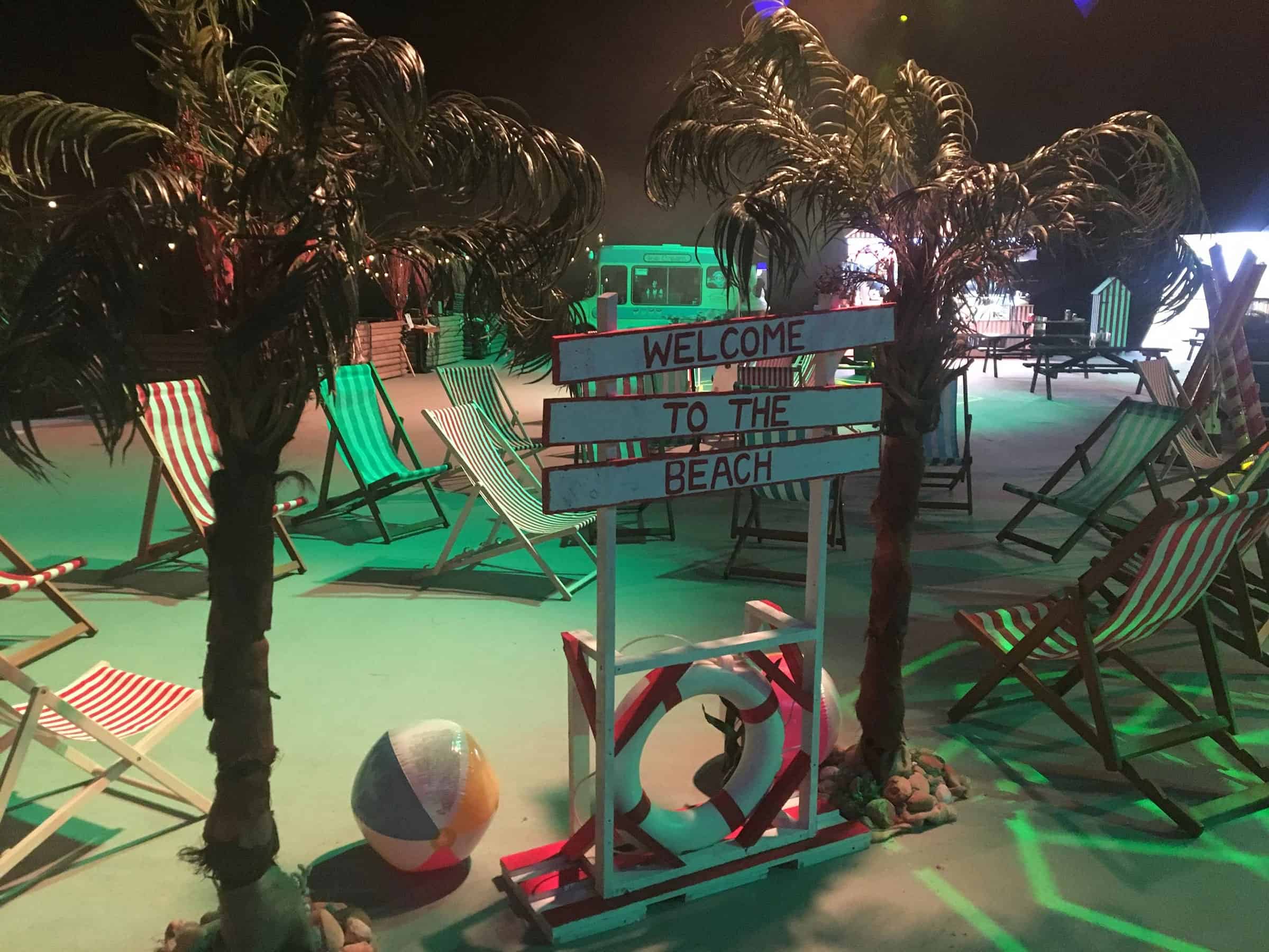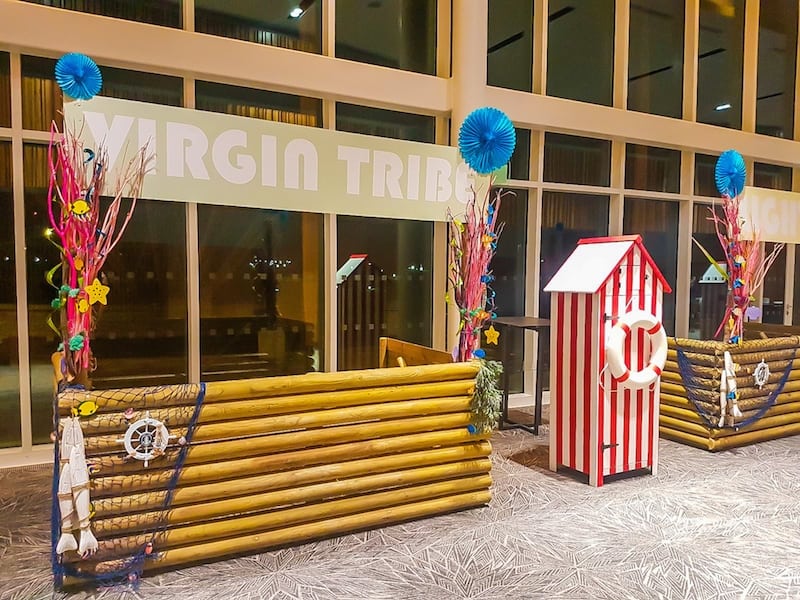 CopaCabana-Tropical-Beach-Prop
Tall-Tropical-Art-Deco-Centrepiece
Welcome-To-The-Beach-Sign
nikki beach chill out area
Light up Flamingo Table Centre
Welcome-To-The-Beach-Sign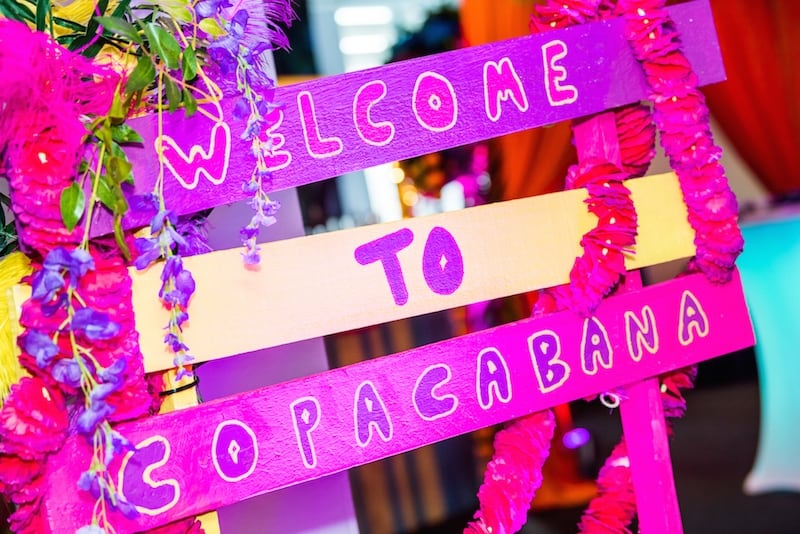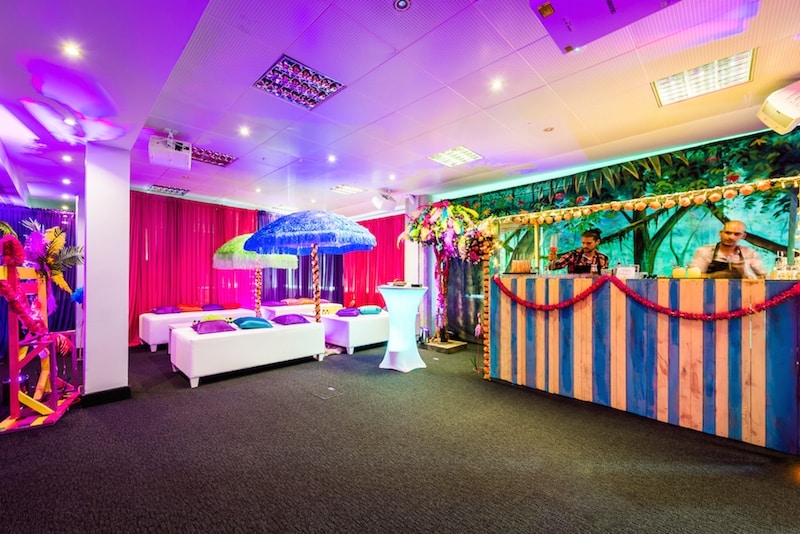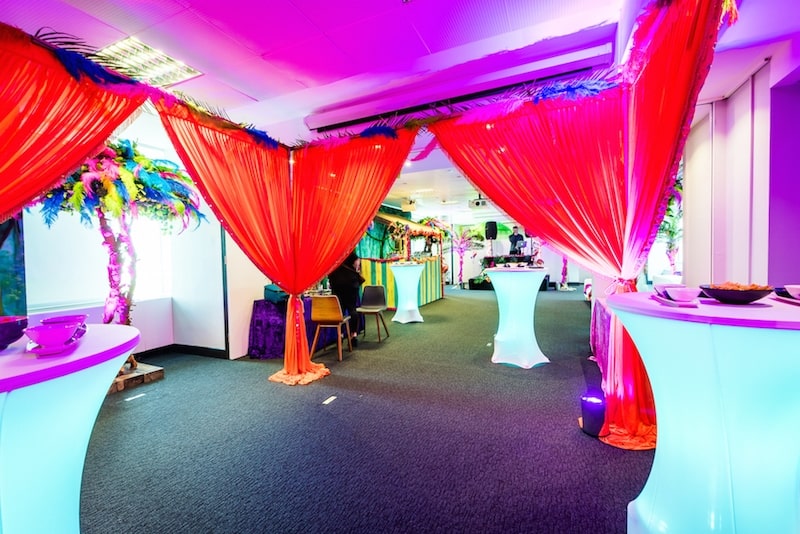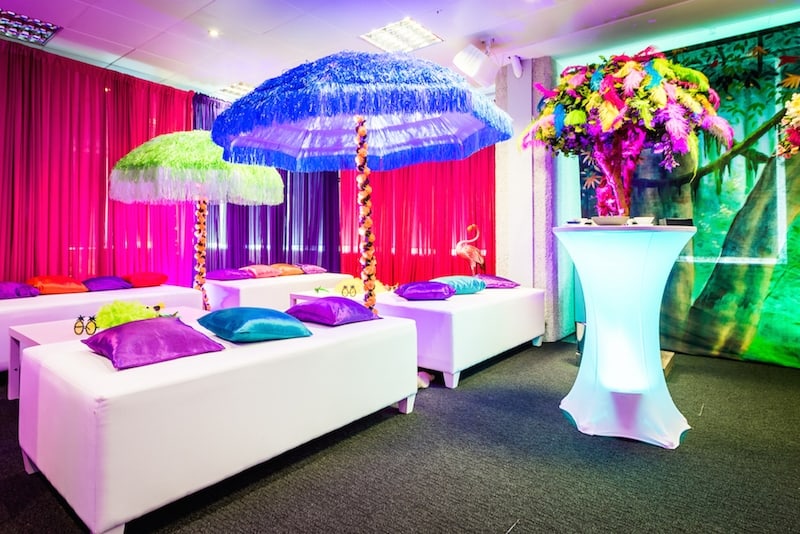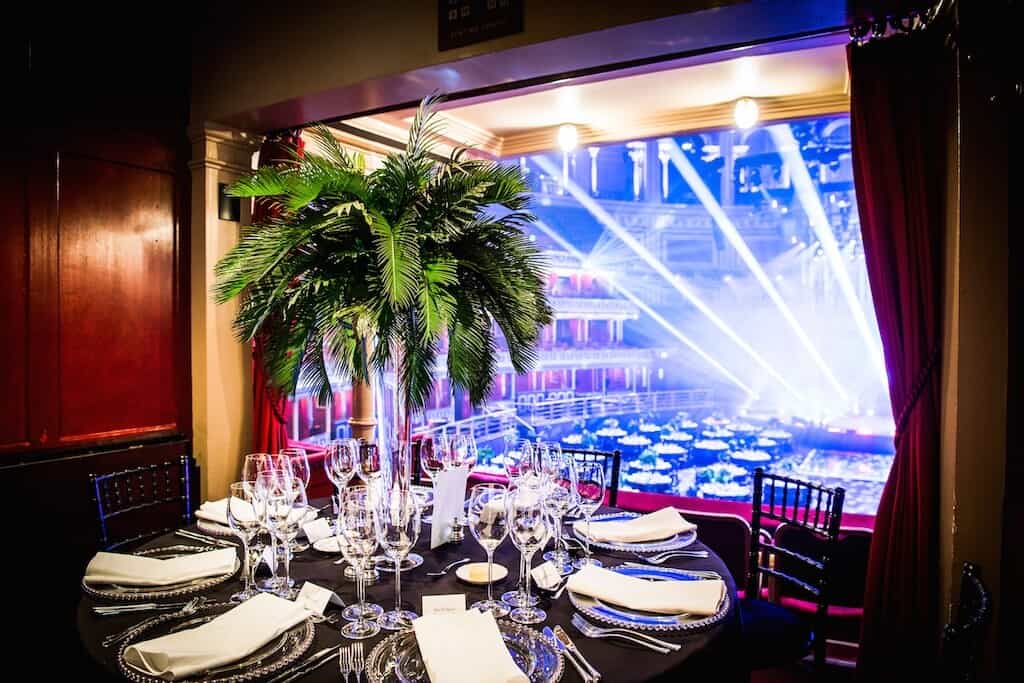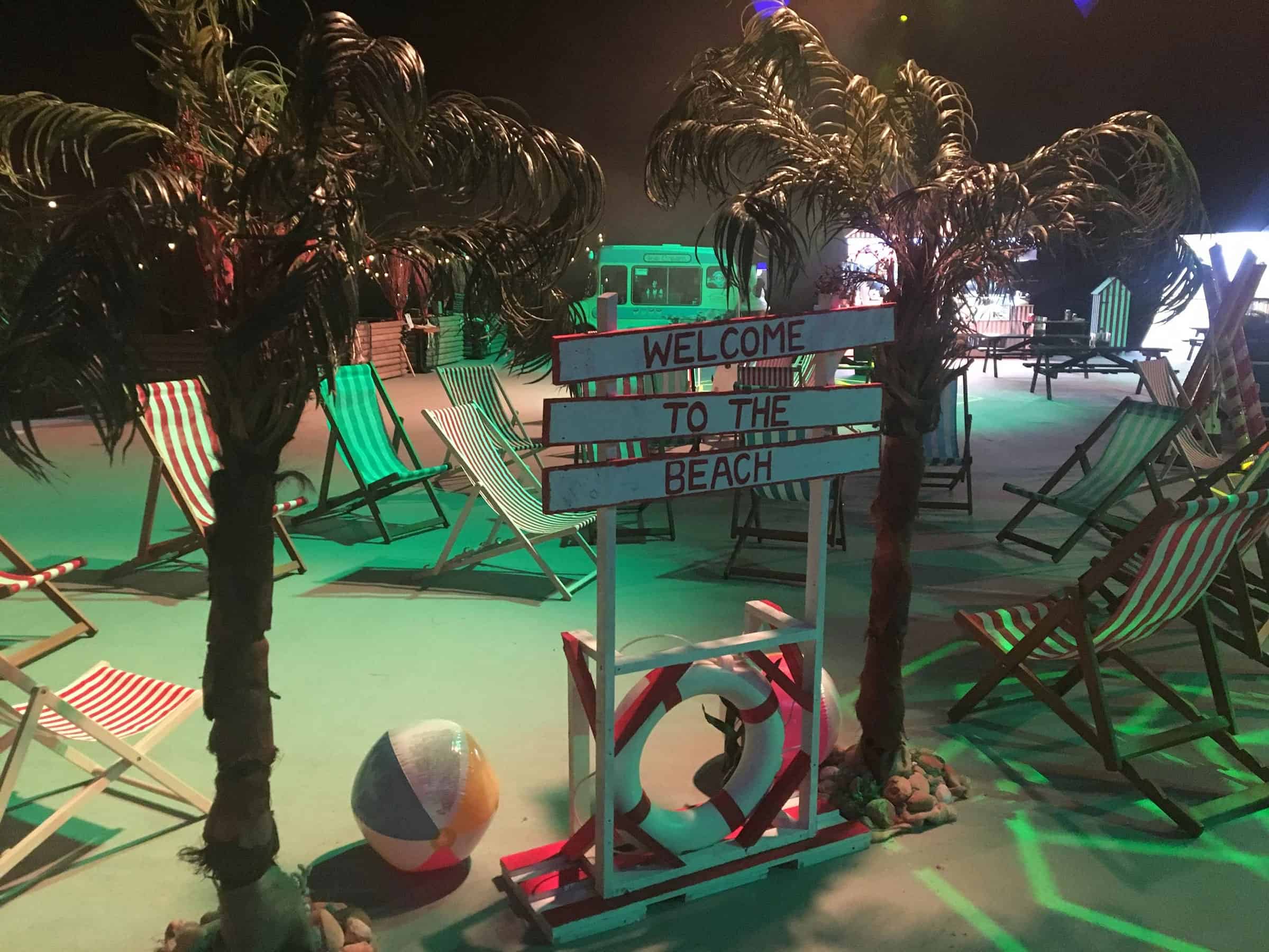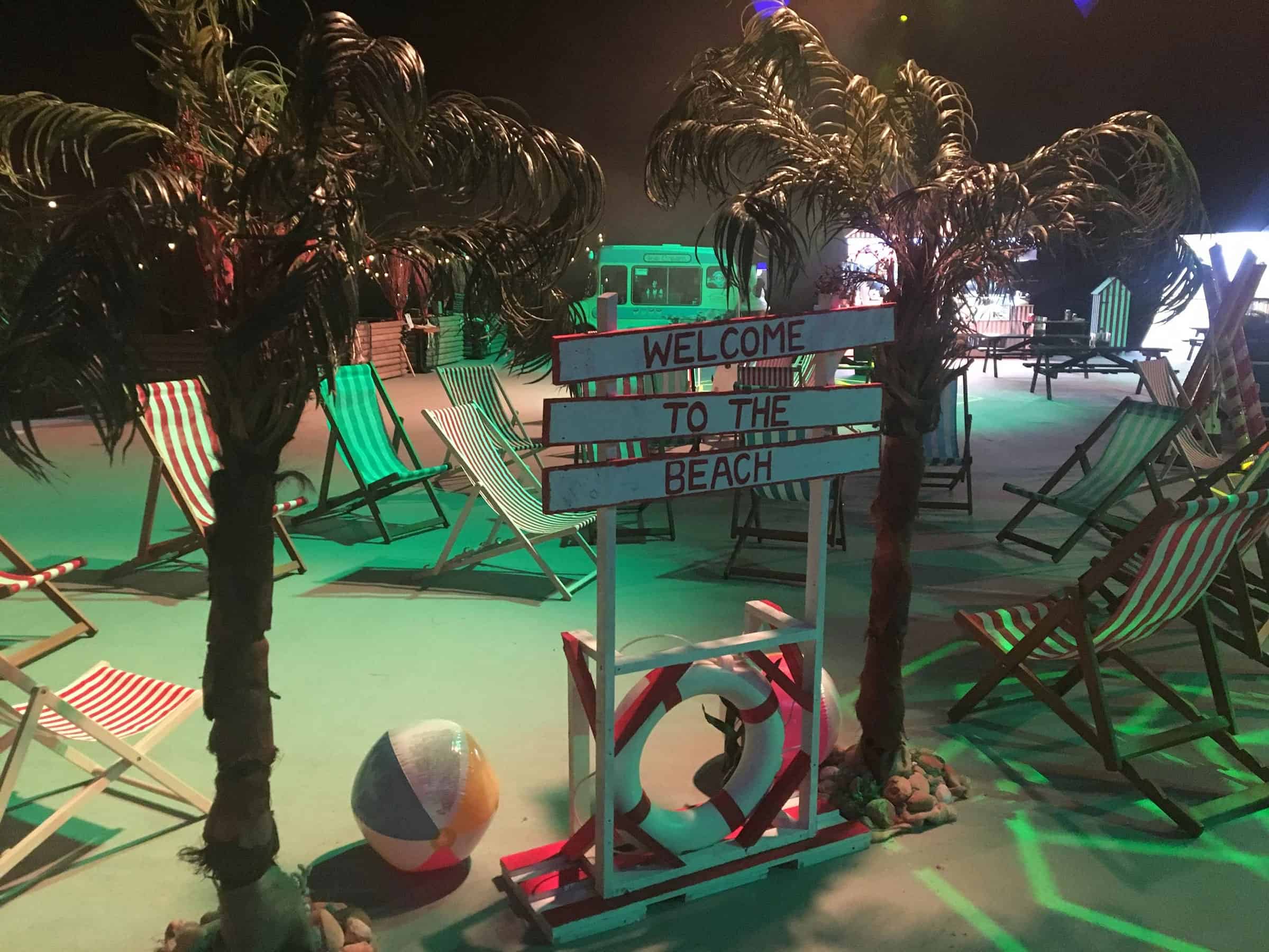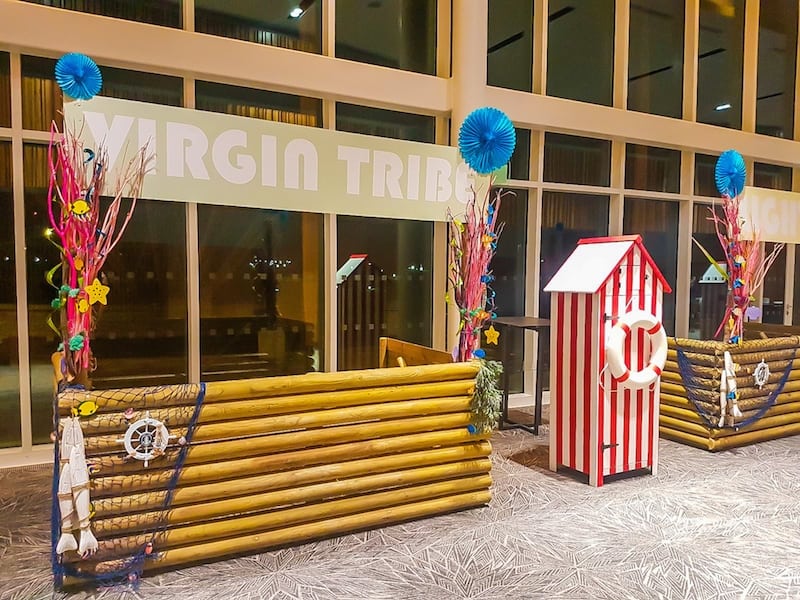 Can't wait for summer? Speed up the Sizzle with our Tropical Beach Themed Event!
Tired of waiting for your summer holidays? Why not let Eventologists create your very own tropical beach themed event filled with luscious palm trees, tropical colours, sun, sand, sea, surf and of course – Tiki Bars!
You don't have to head off to the tropics to enjoy the fun of a tropical beach – Eventologists can bring it to your next venue. This theme can be tailored to work for corporate dinners, awards ceremonies, office parties and more, who wouldn't want to forget all work time worries and bask in the sun, drink fruity drinks under our palm trees and live the ultimate Copacabana lifestyle.
Let Eventologists design you a surfer's tropical beach paradise with bucket loads of sand, comfy beach chairs, sun umbrellas, surf boards and a beachside bar. Bury your feet in the sand and chill out for a while in the beach area, decorated with palm tree props, deck chairs and Raffia umbrellas! What more could you need to relax and enjoy a little drop of paradise!
If the tropical surfer style isn't for you, why not let Eventologists tailor your event to our Copacabana style. Imagine a grand entrance adorned with palm trees galore, a huge 'Welcome to Copacabana' sign to usher your guests into a room dressed in bright draping and a landscape of vivid colours and tropical greenery. Your guests can grab their cocktails at the Tiki bar and take a seat at your tropically dressed table as they are entertained by Aruban grooves and Caribbean dance acts.
After your guests have enjoyed an incredible dinner, it's time to get their dancing shoes on with some Hawaiian entertainers and Island musicians. Your guests will be transported to a hula-girl Hawaiian lifestyle as they are mesmerised by grass skirts and begin to dance along, cocktail in hand, as the sun sets on the Copacabana party.
If you are wanting that ultimate party scene and for your guests to feel they are pool side at the notorious Ibiza Beach Club, another option is to create an Ibiza-style party which integrates a lively club scene with various bars serving up tropical fusion cocktails. Your venue can be laid out with a variety of different chill-out zones, ambient lighting and of course a big dance floor serving up the latest Latin grooves.
Whether you want those chilled out surfer vibes, the Hawaiian fun of a Copacabana lifestyle or the crazy party from Ibiza beach club, this theme can be tailored to dress up any indoor and outdoor space! Don't let the summer pass you by without experiencing Eventologists incredible tropical beach themed events.

A Tropical Beach Themed event can include a variety of props and décor:
Tiki Bar Hire
Flamingo Prop Hire
Large Palm Tree Prop Hire
Tropical Beach Sign Hire
Tropical Beach Hut Hire
Sand Area Hire
Raffia Umbrella Hire
Sand Sculptures Hire
Surf Board Hire
Chill-out Seating and Table Hire
Beach Chairs and Lounger Hire
Food Hut Hire
Bean-bag Lounger Hire
Beach Ball Hire
Ambient Lighting
Ice Bucket Table Centre Hire
Palm Tree Table Centre Hire
You can entertain your guests with various Tropical Beach acts, such as: 
Hawaiian Dancers
Caribbean Musicians
Mirror Photo Booth with Beach Props
Lifeguards
Sand Artists
Mermaids
Face Painters
Our Event Stylists have everything you need to create your ultimate Tropical Beach Themed Event! Contact us to find out more.
Festival Season Is Almost Here: Ensure You Are Festival-Ready for Your Next Event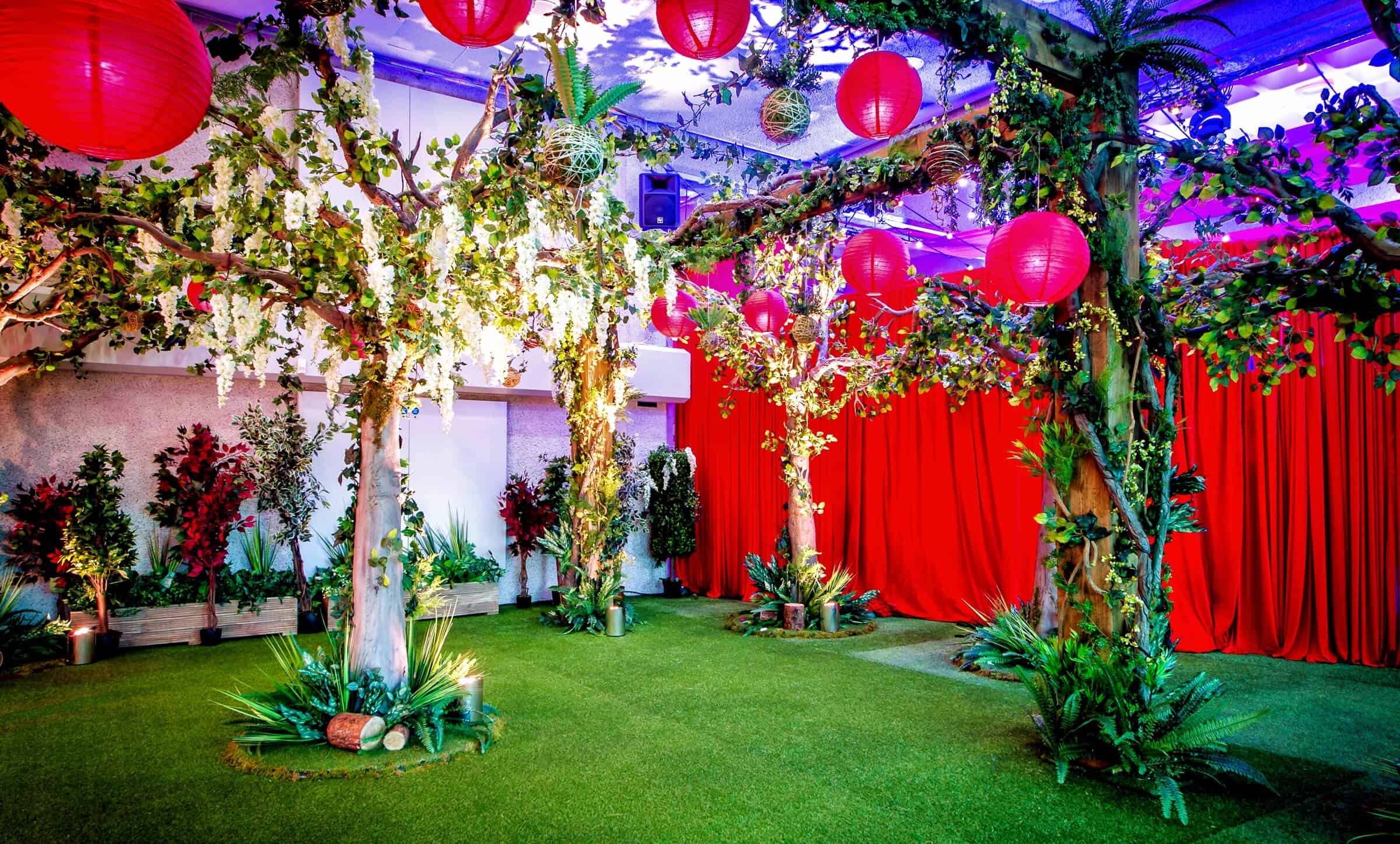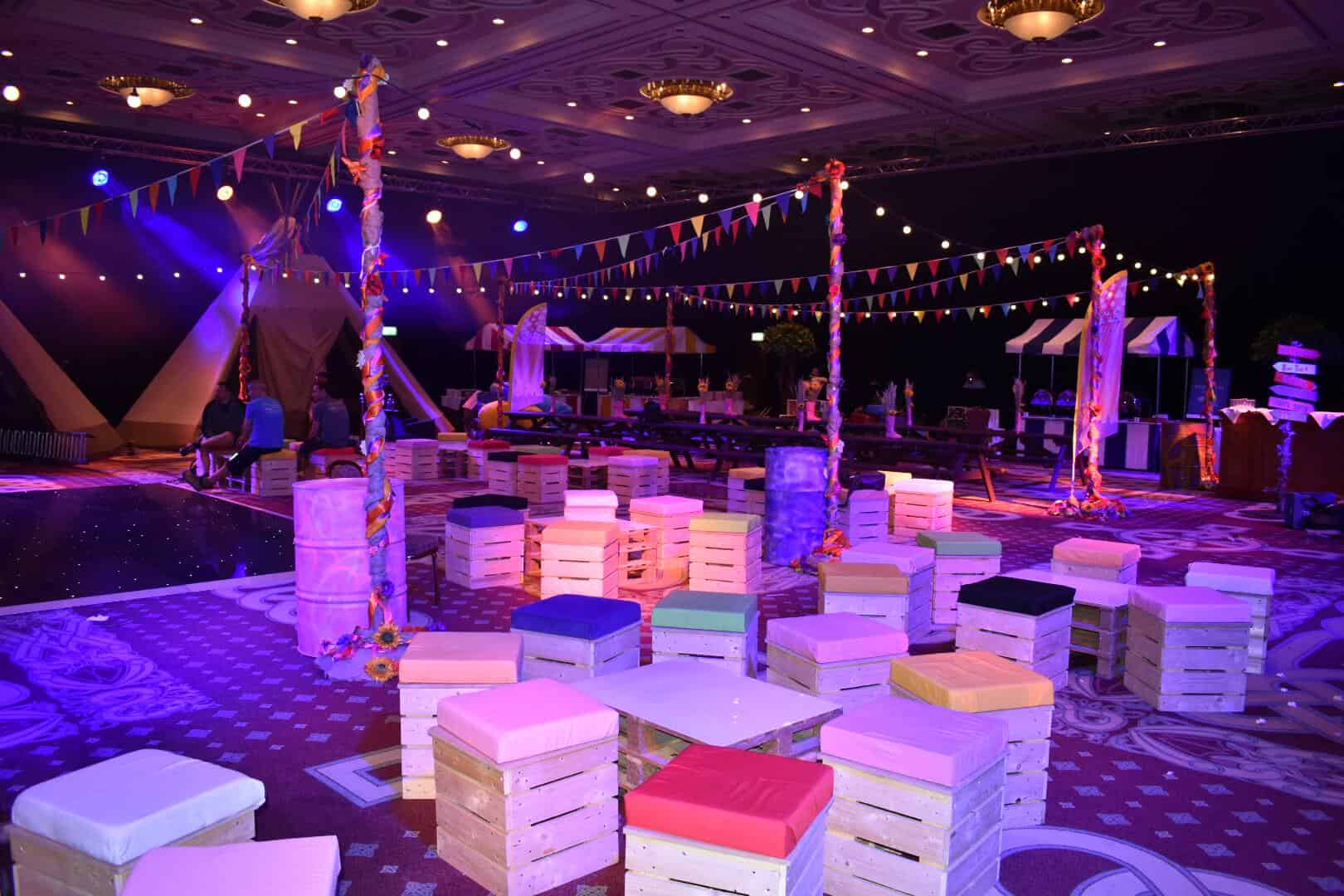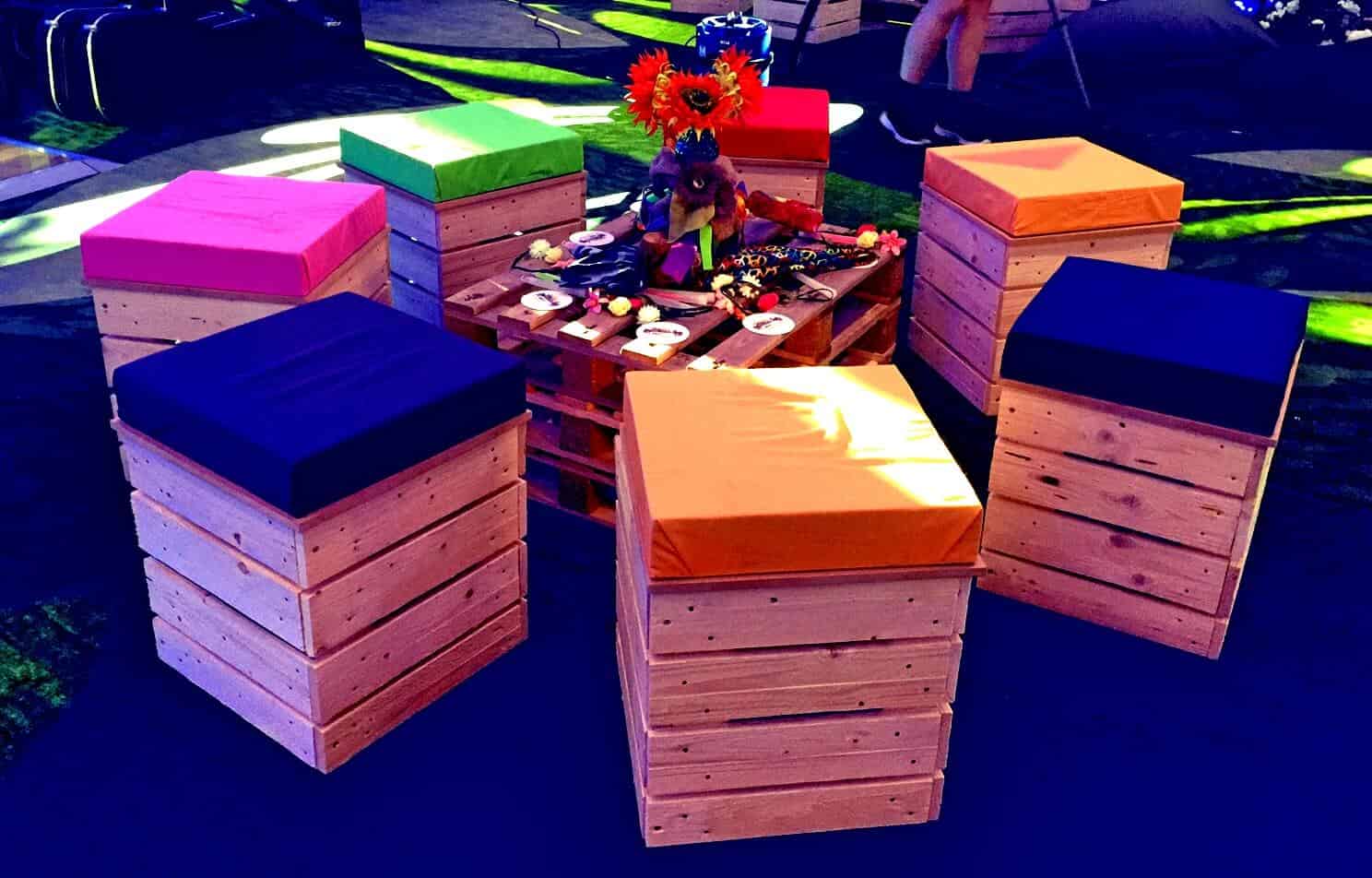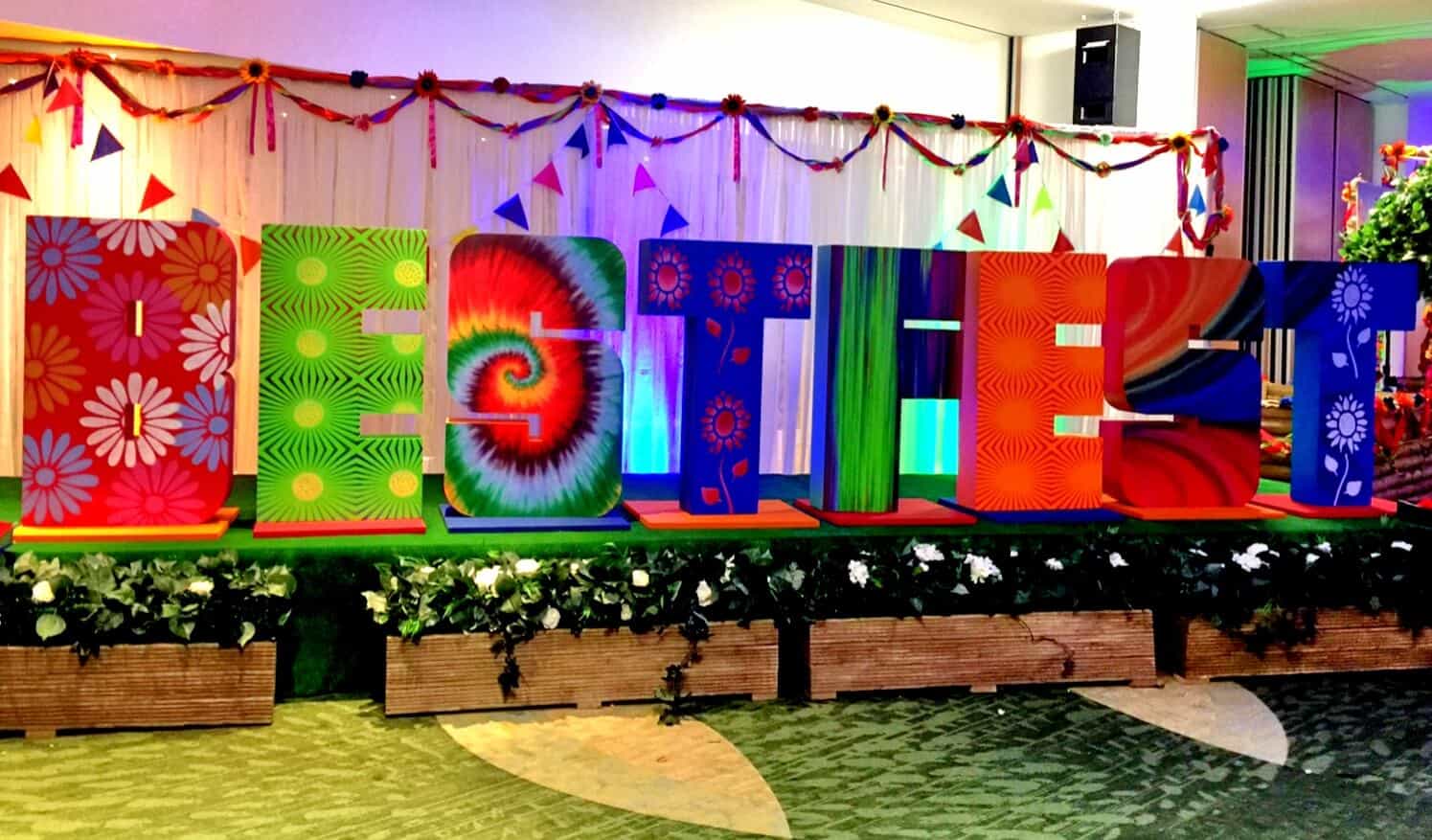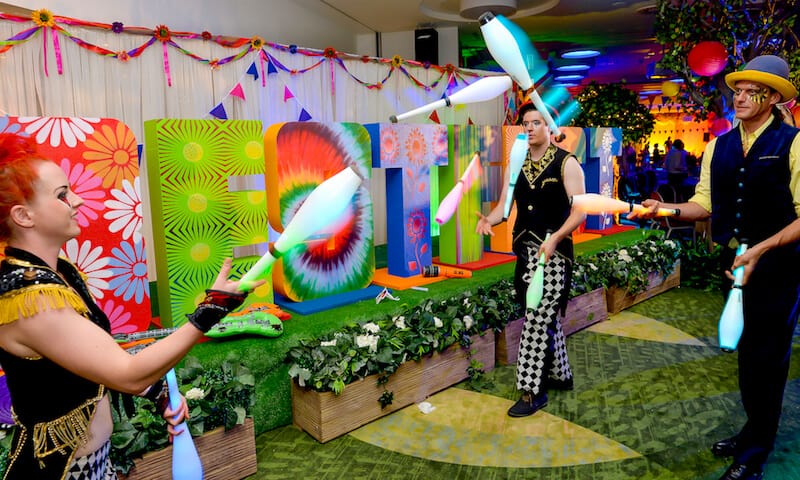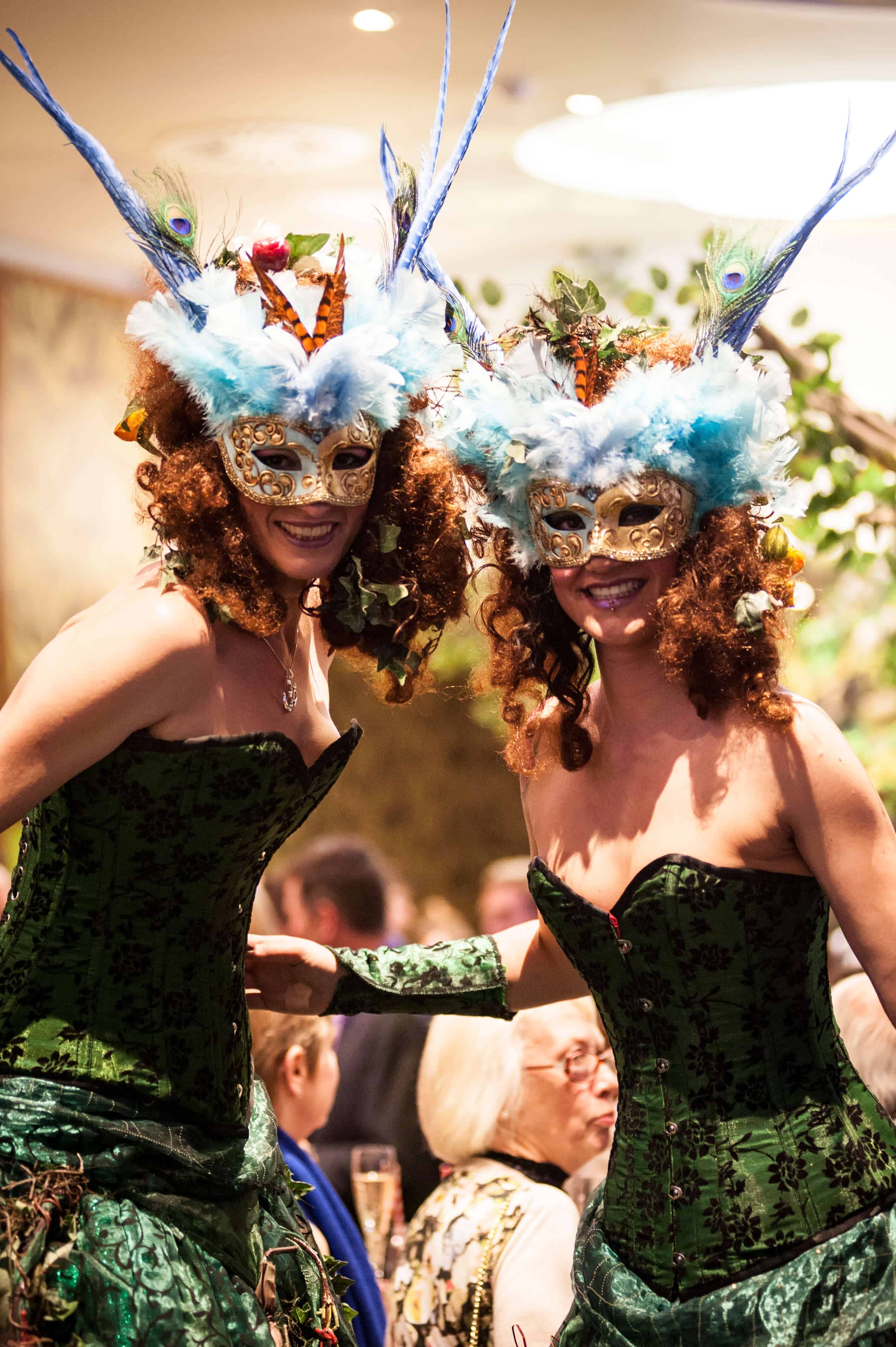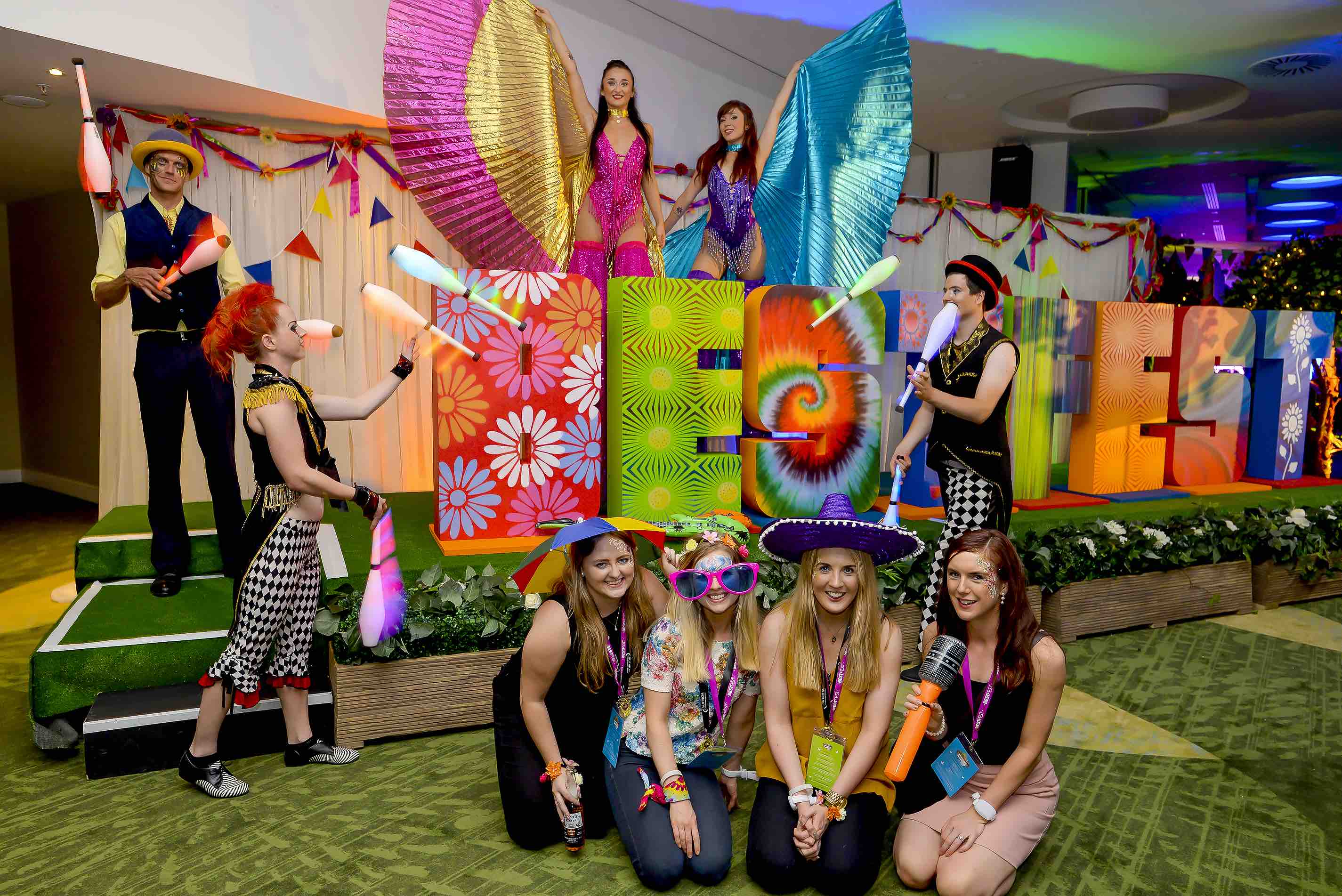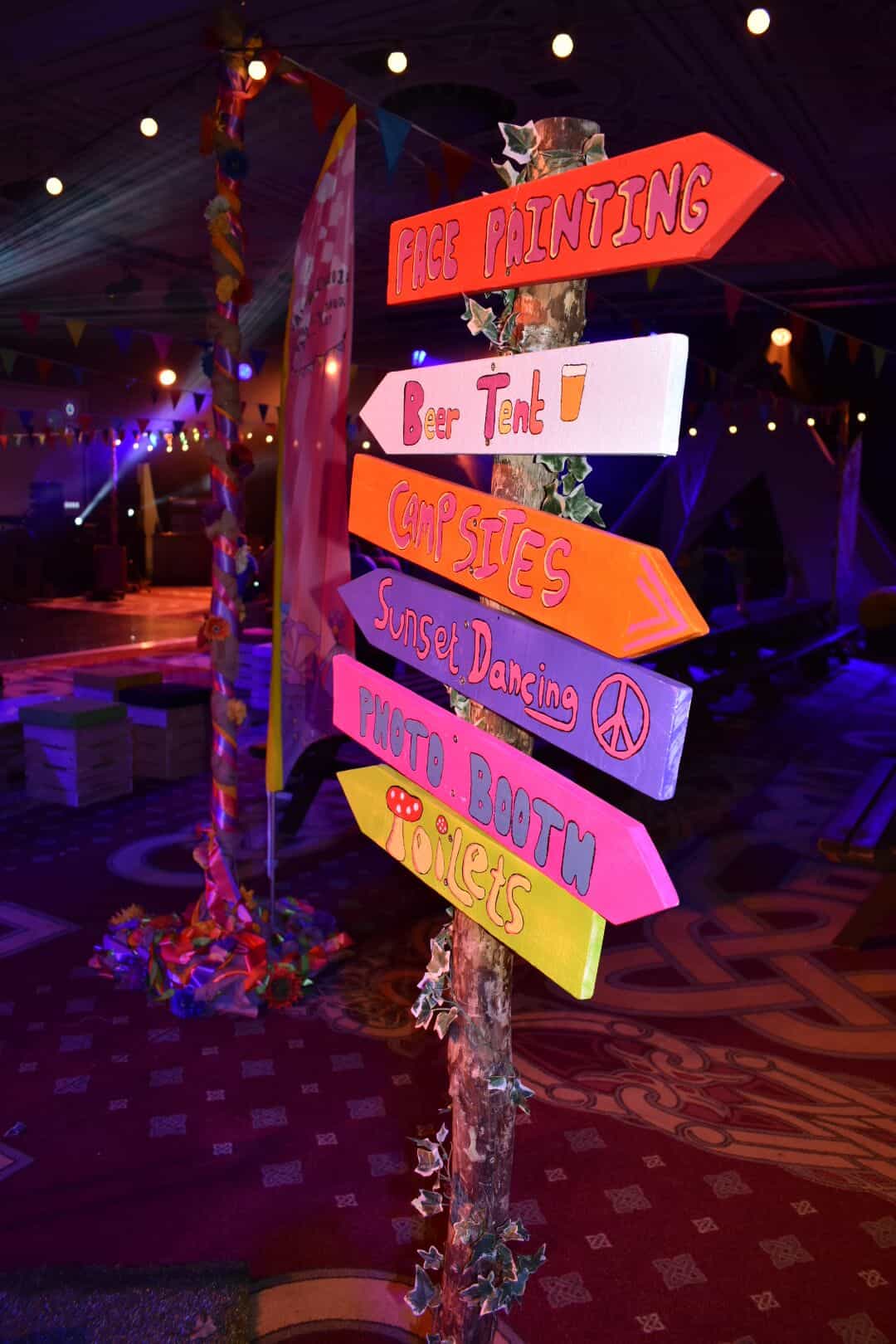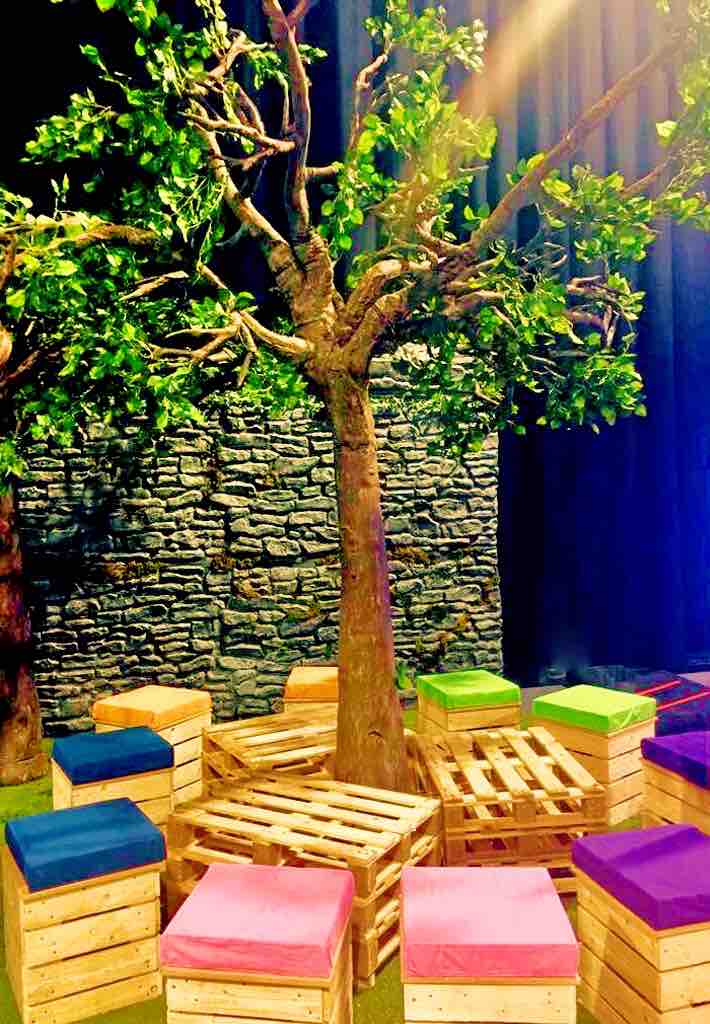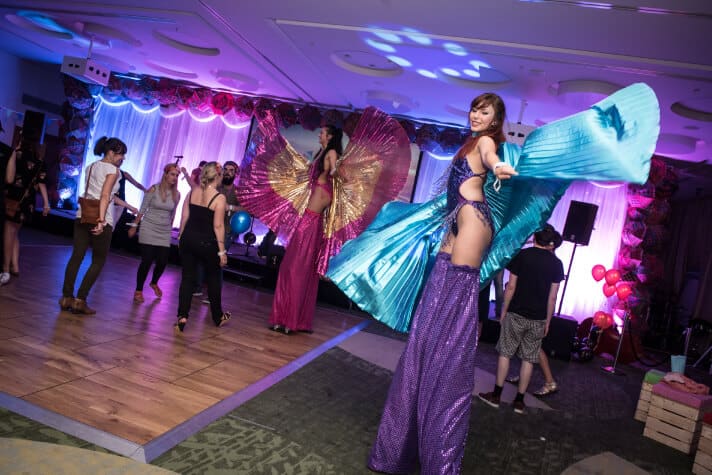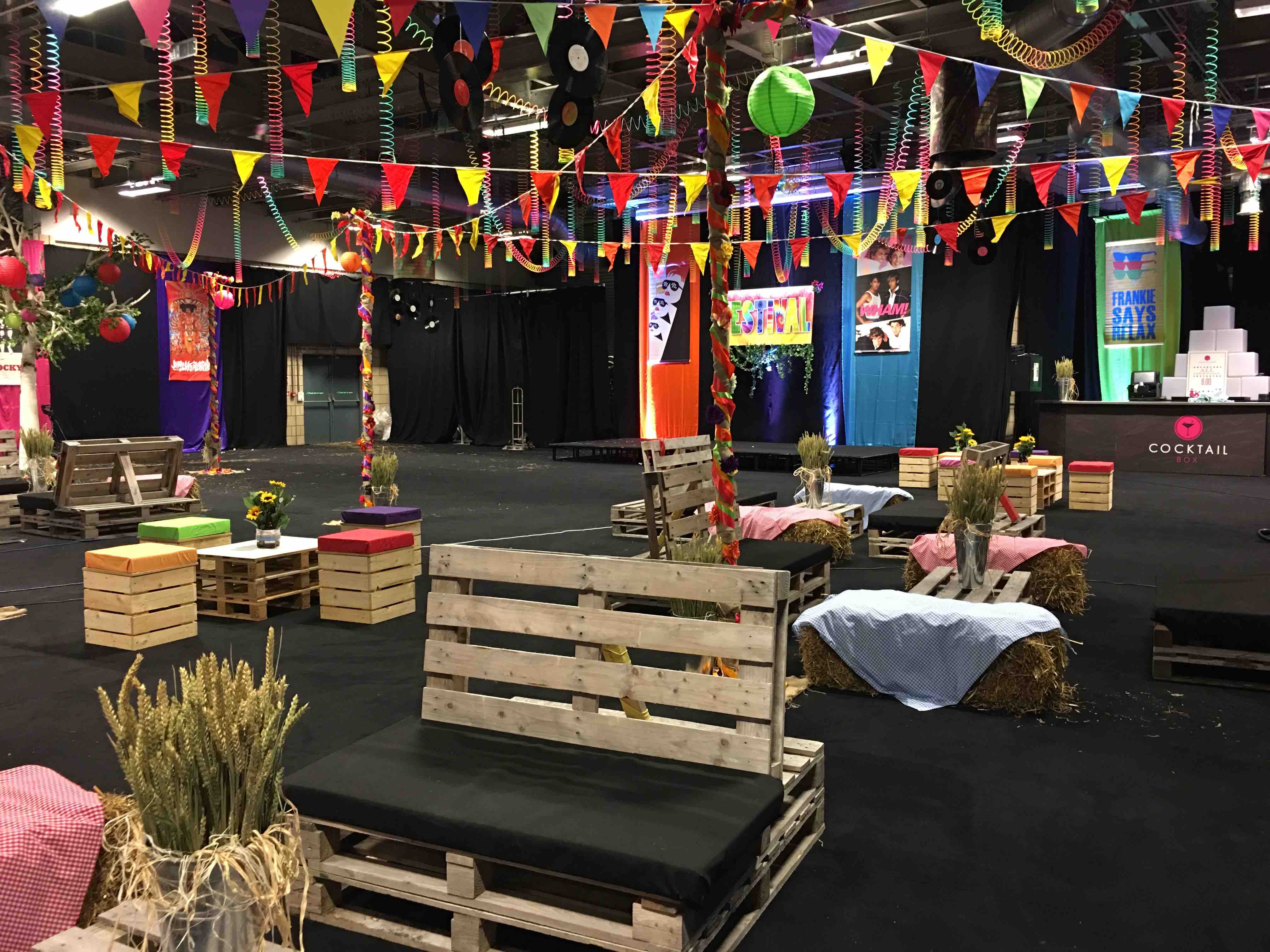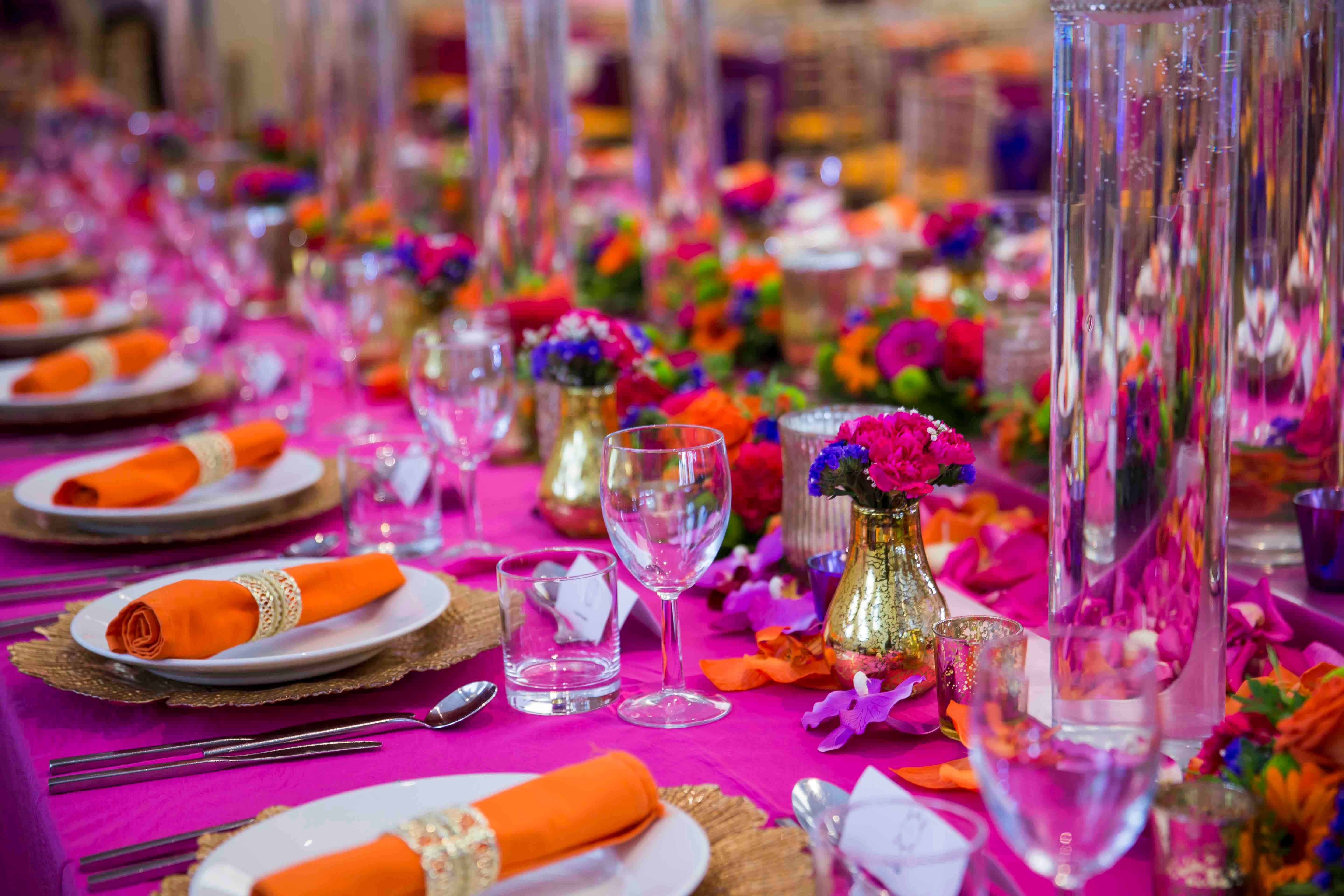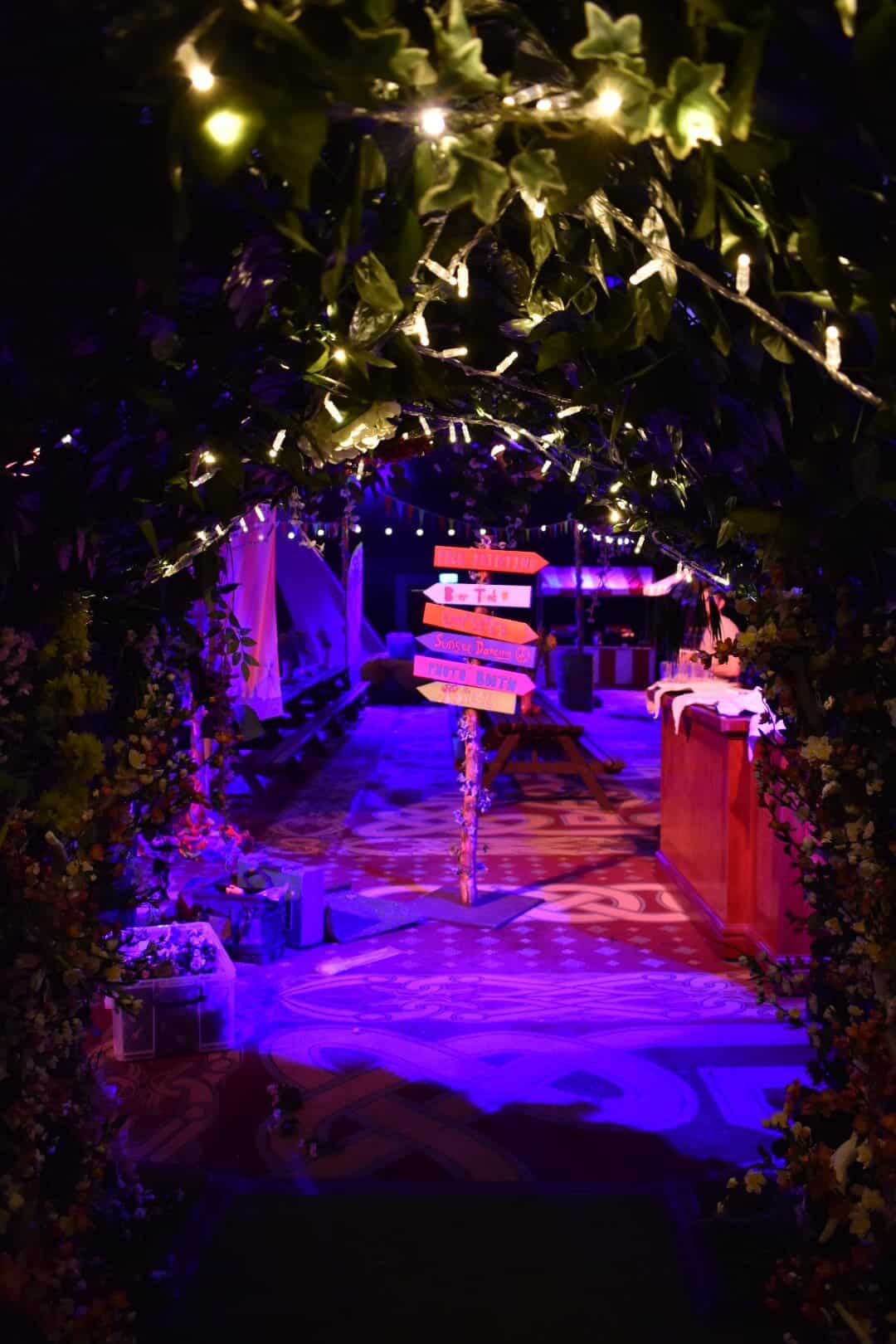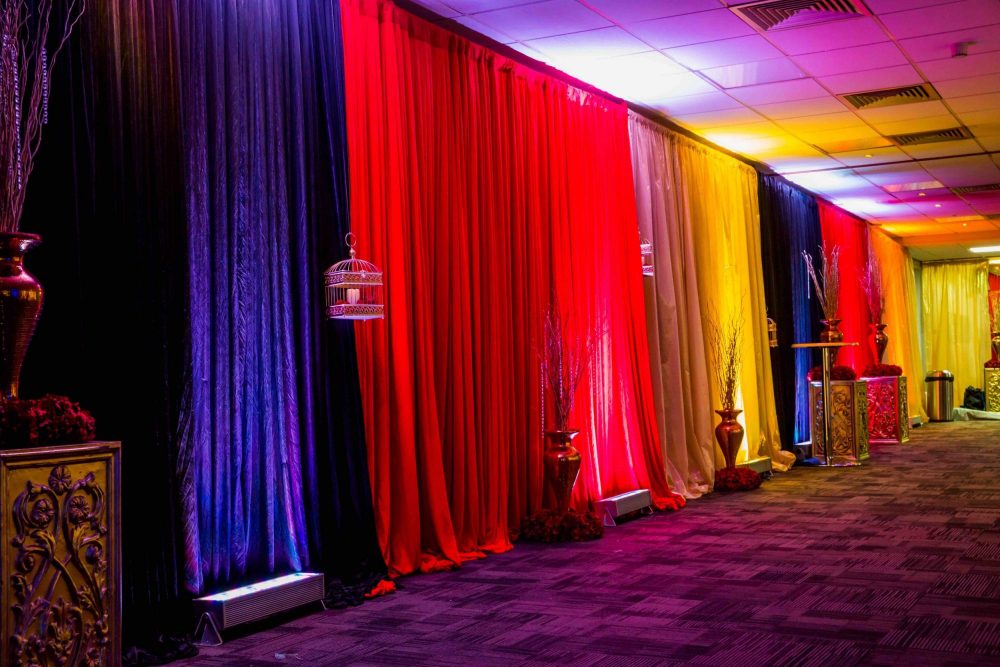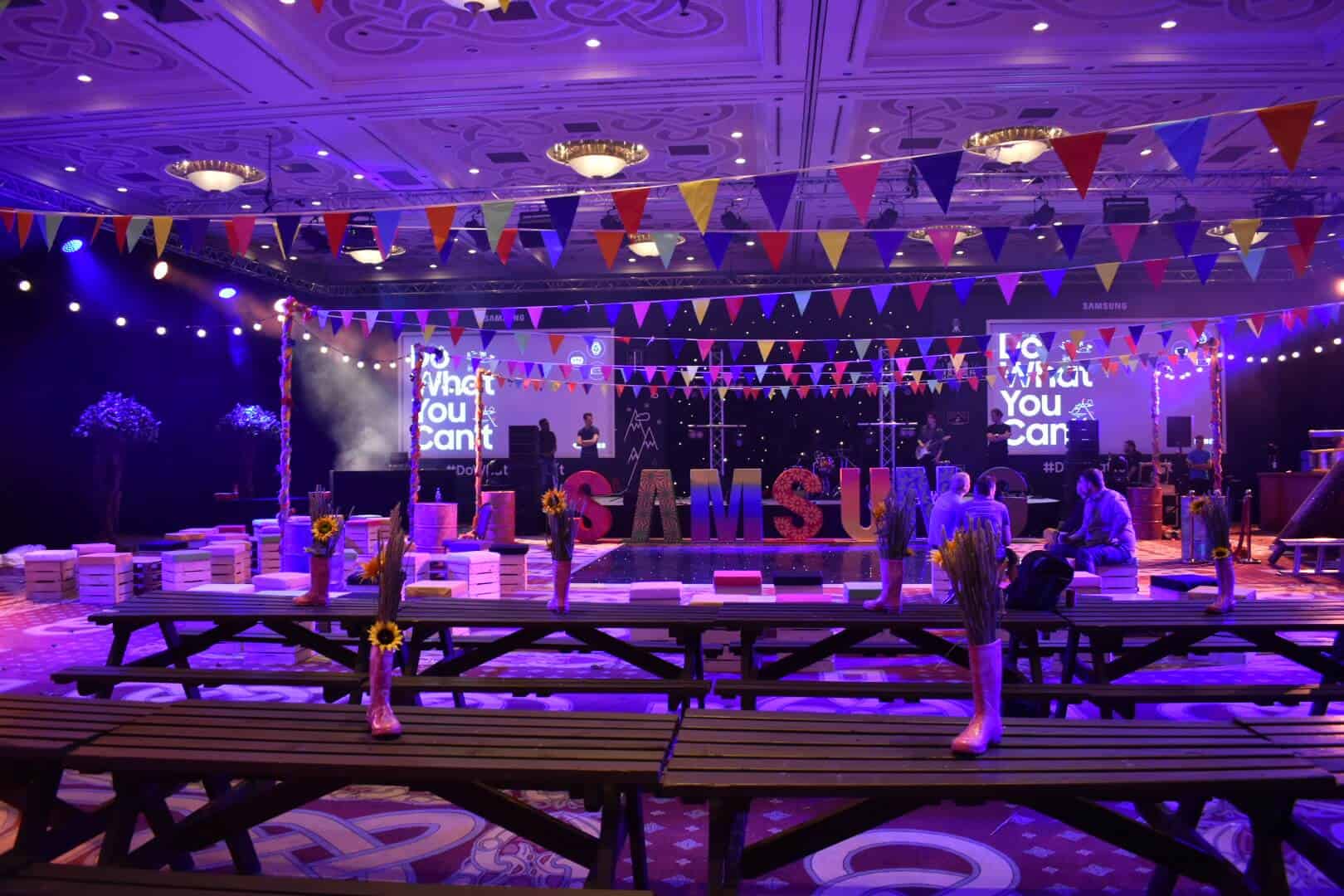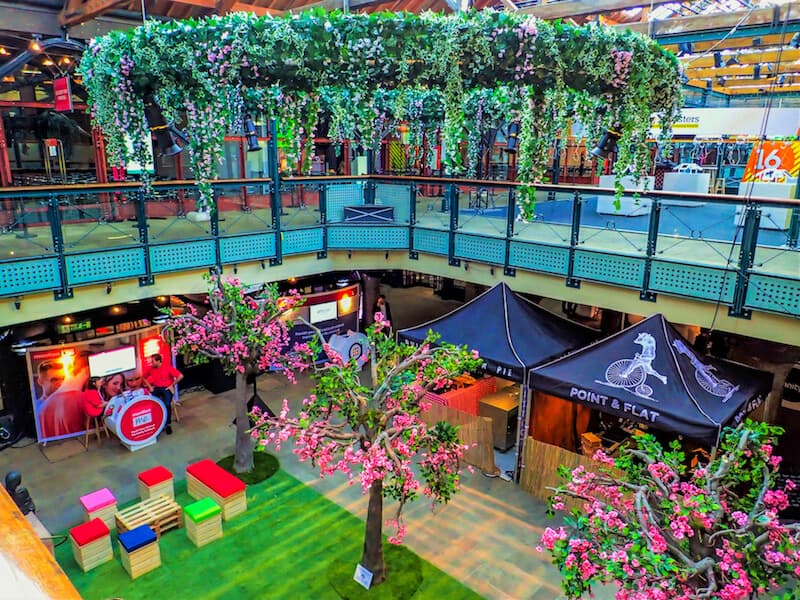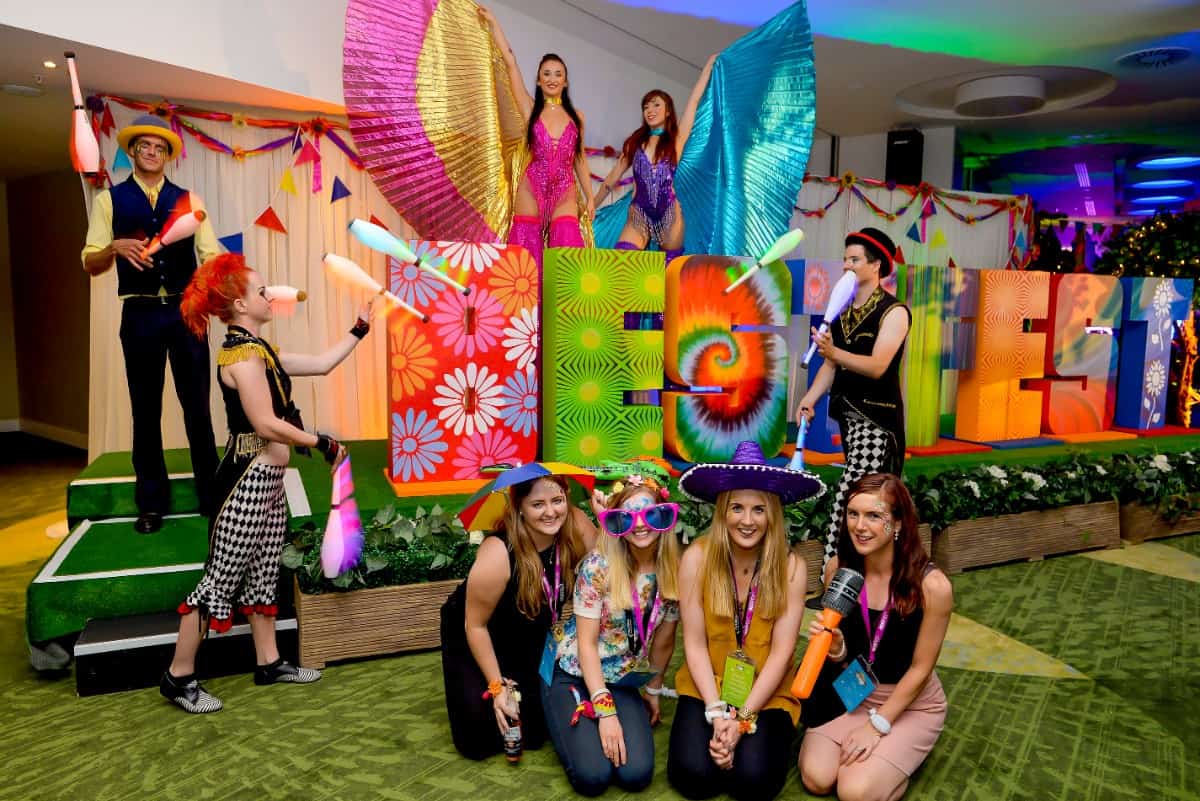 Vibrant-Festival-Trees-for-hire
Pallet-Seating-and-Festival-Bunting
Palette-Furniture-for-hire-Festival
Festival-Theme-Entertainment
Festival-Theme-Entertainers0
Festival-Theme-Entertainers
Festival-Sign-Prop-for-Hire
Festival-themed-entertainment
Festival-coloured-table-decoration
Festival-Entrance-Tunnel-1-e1535977087856
festival-coloured-draping
Chill-out-area-Festival-themed-Event
Festival Themed Corporate Event at Center Parcs Woburn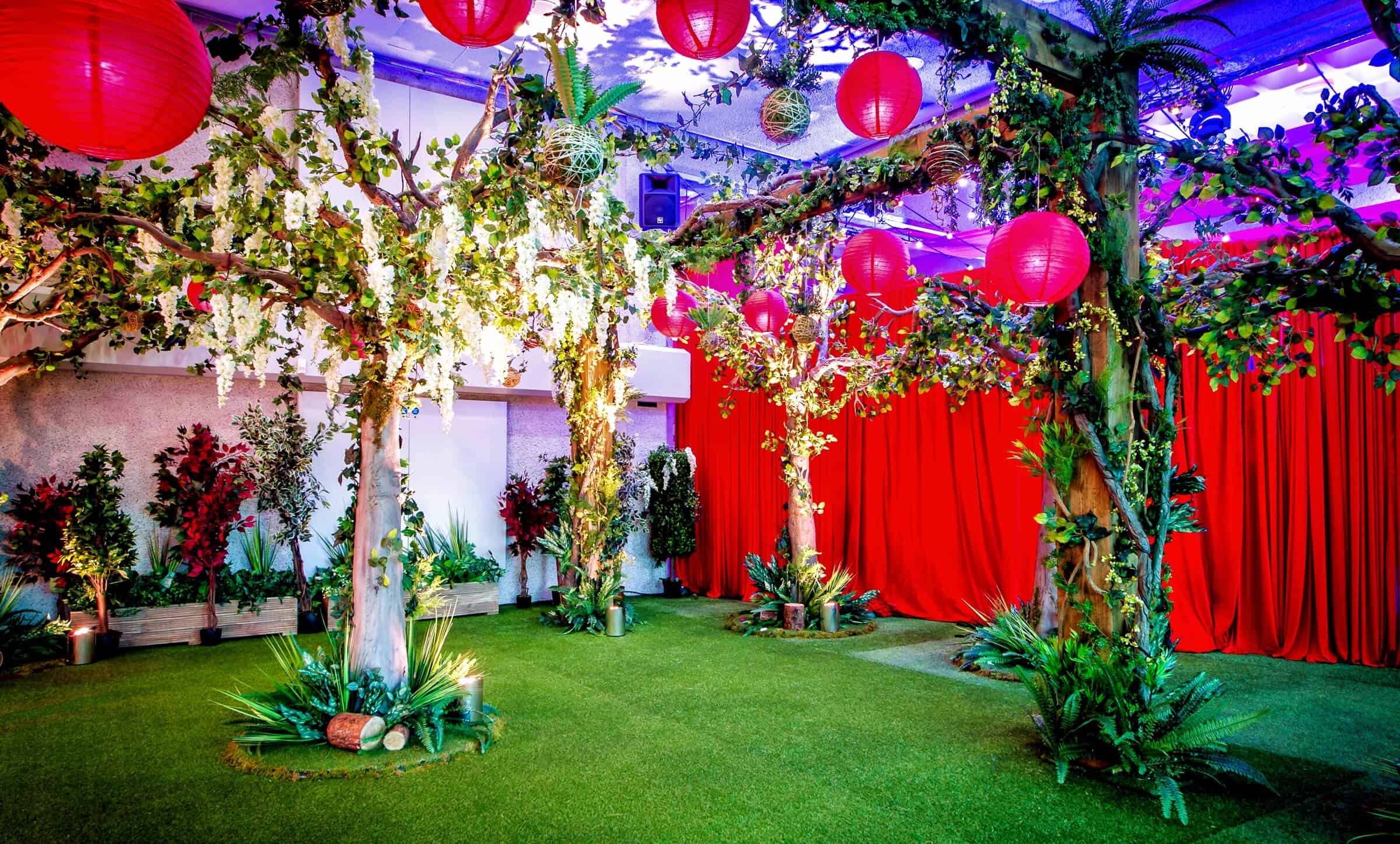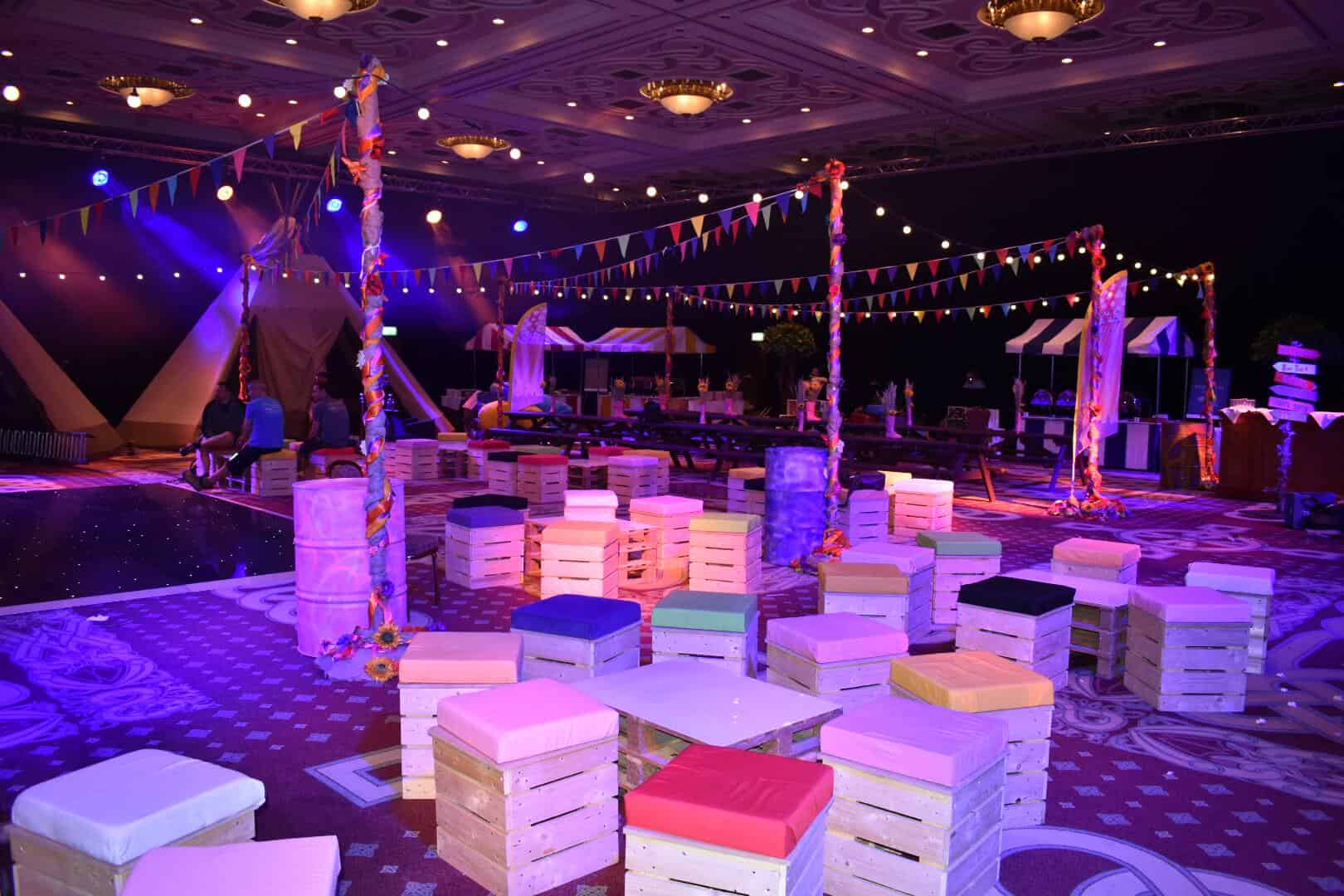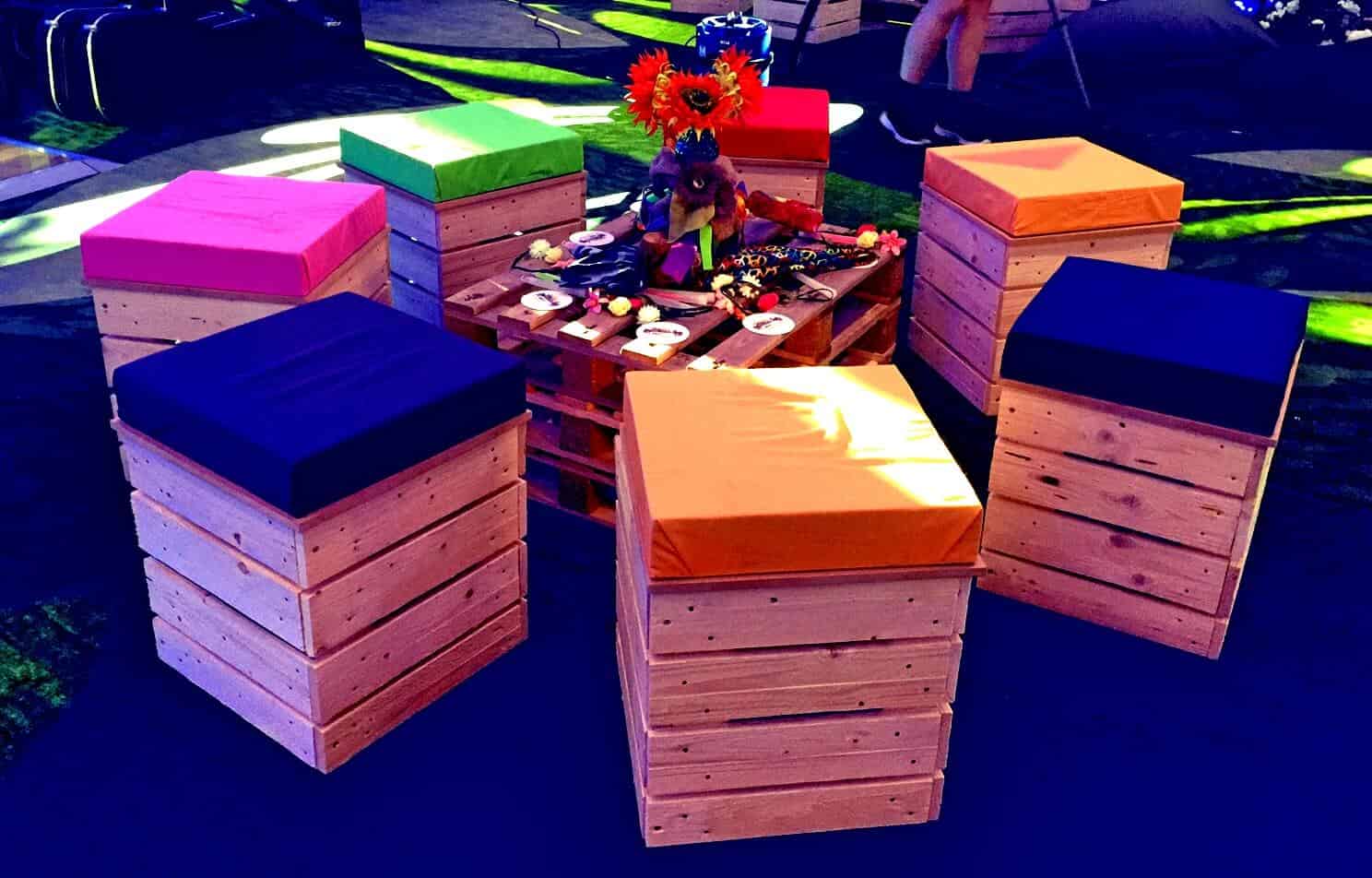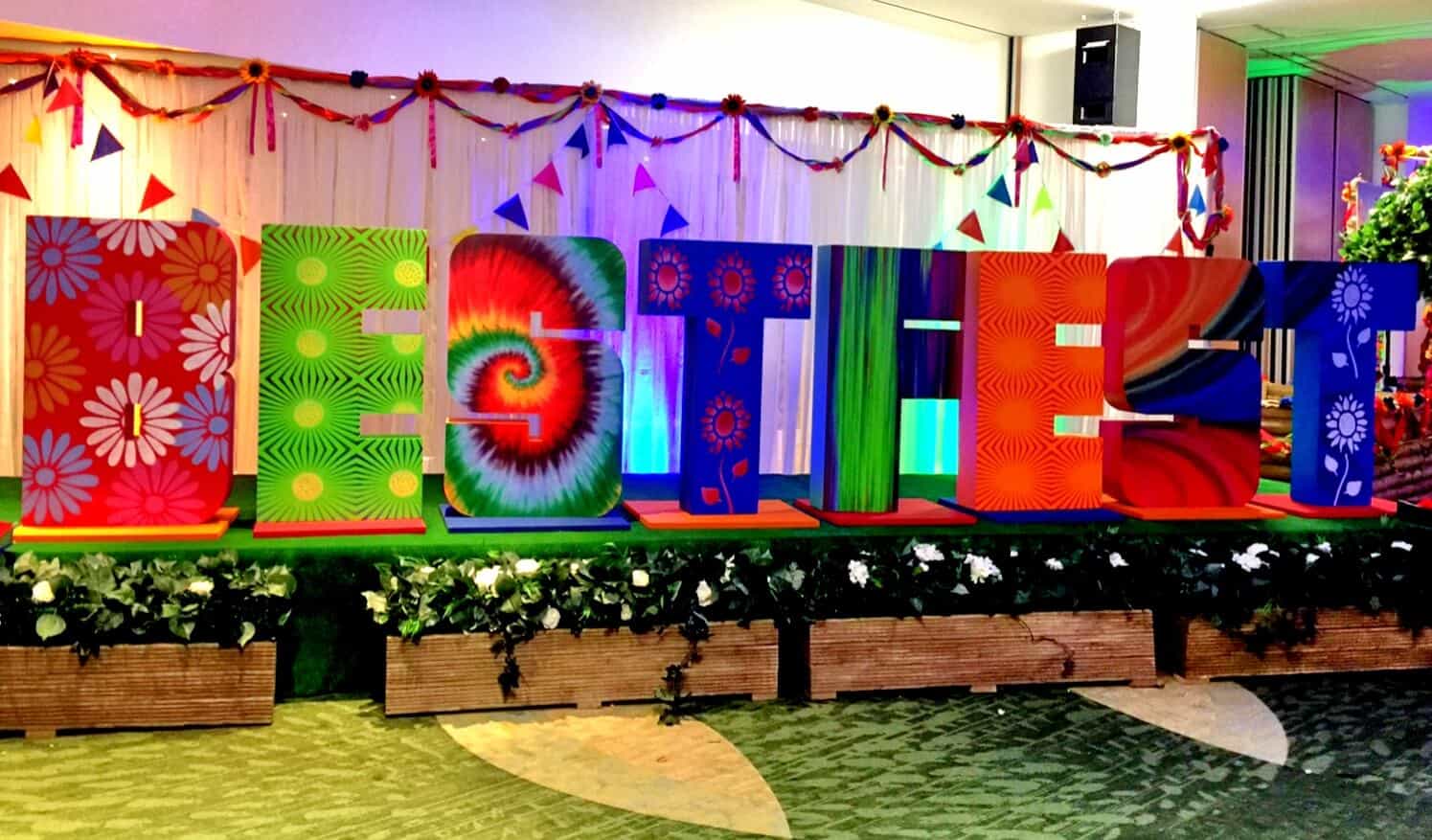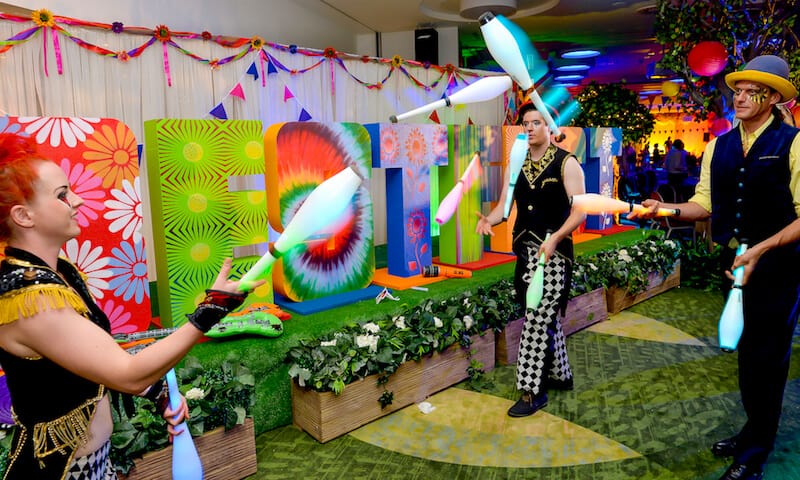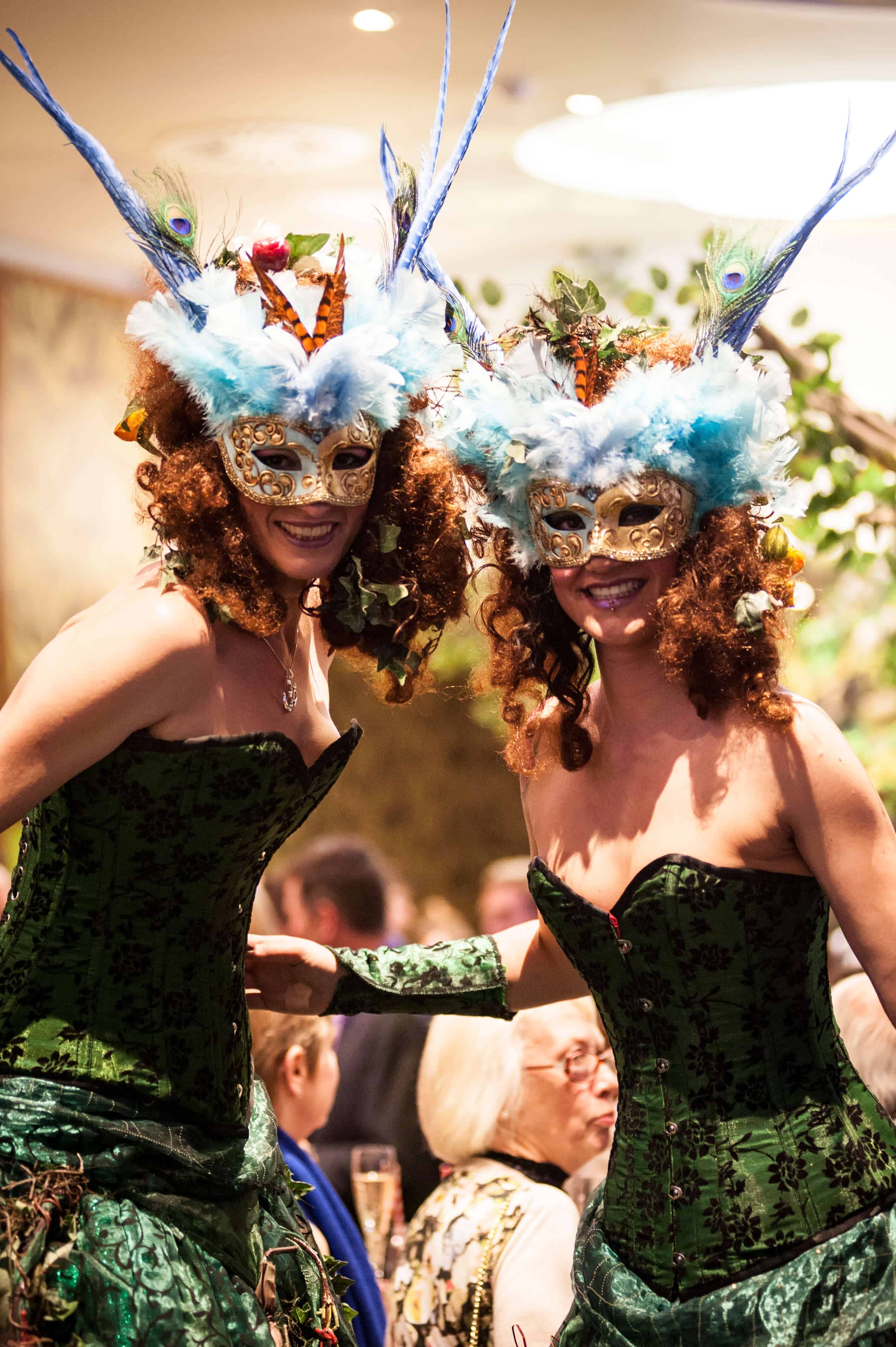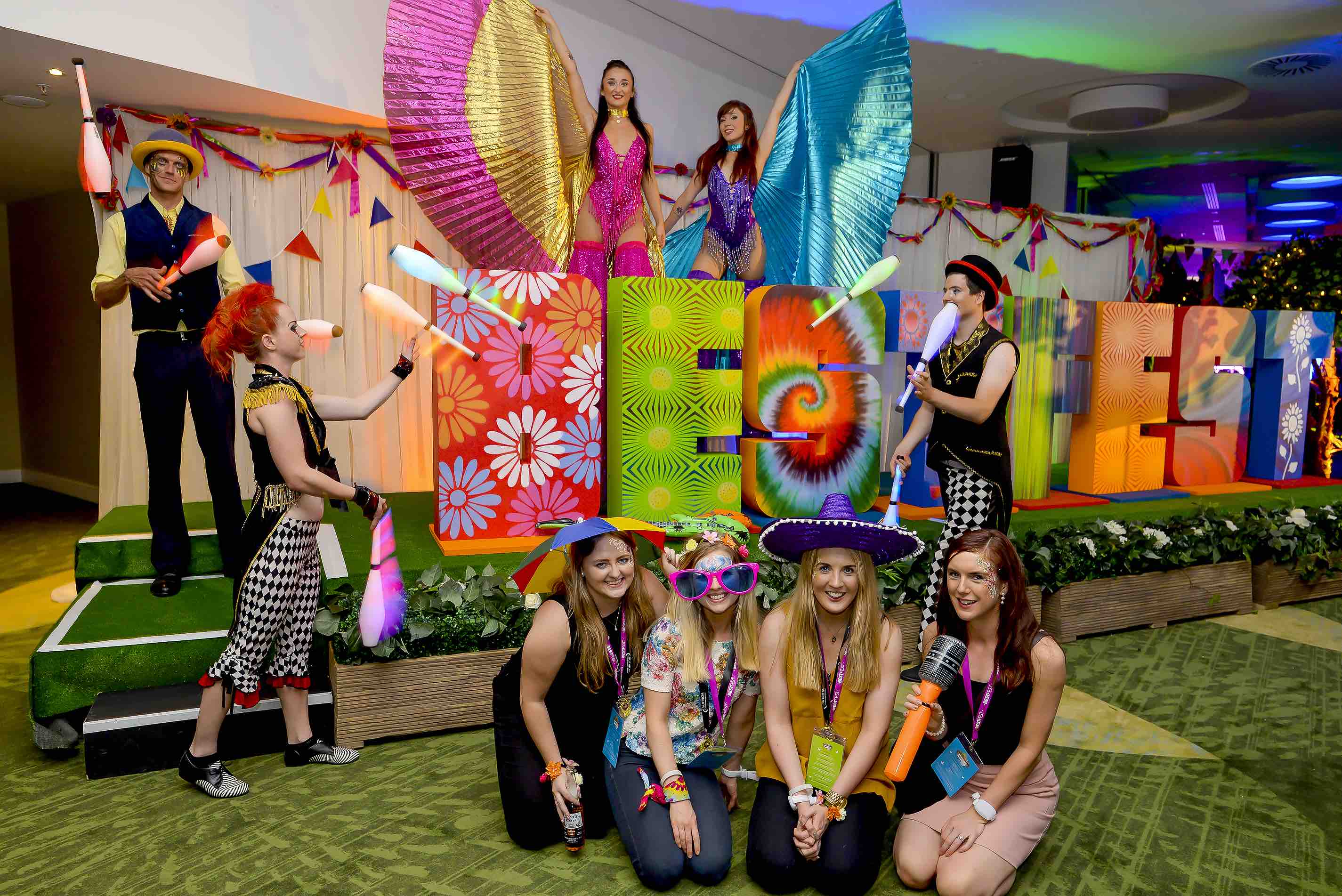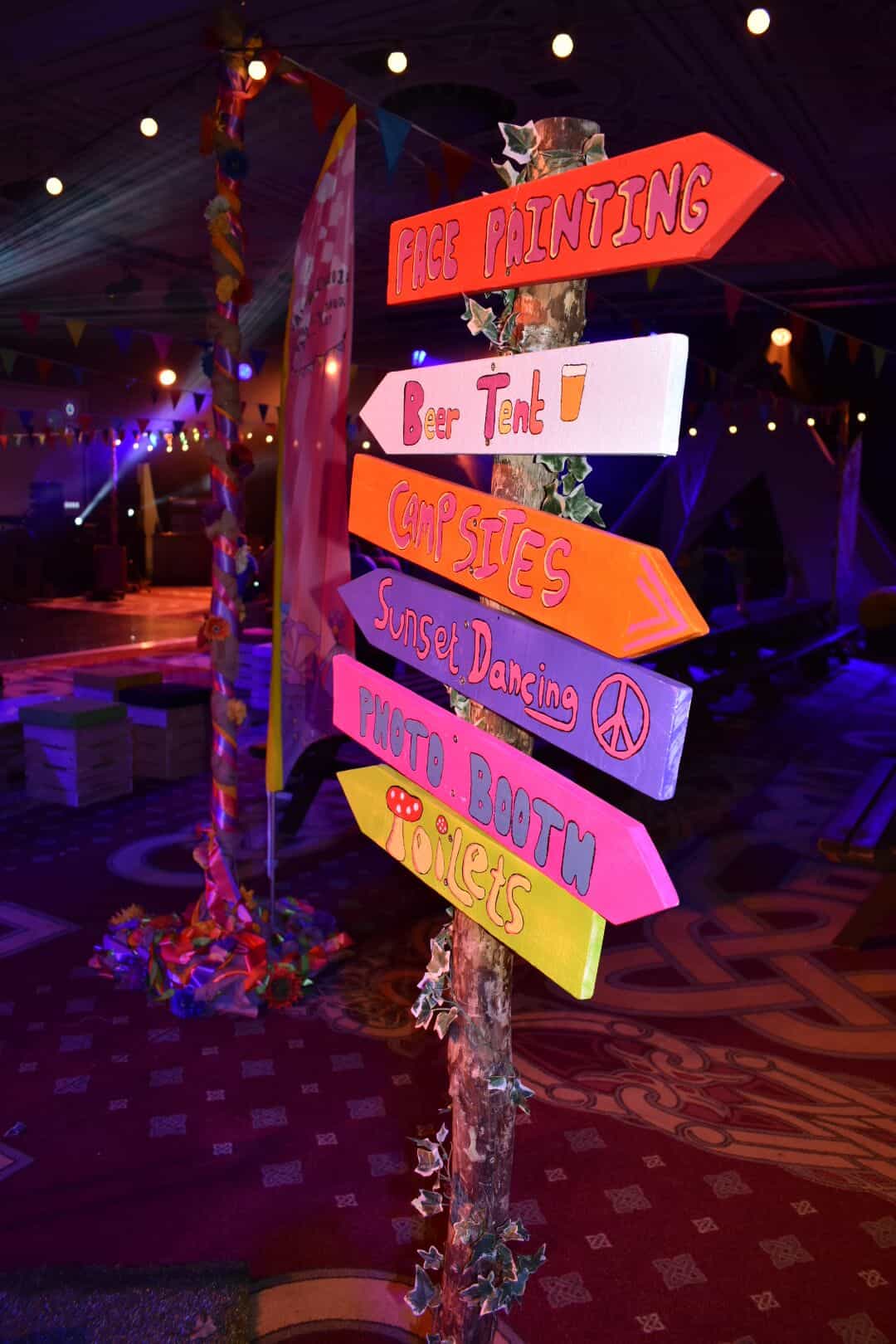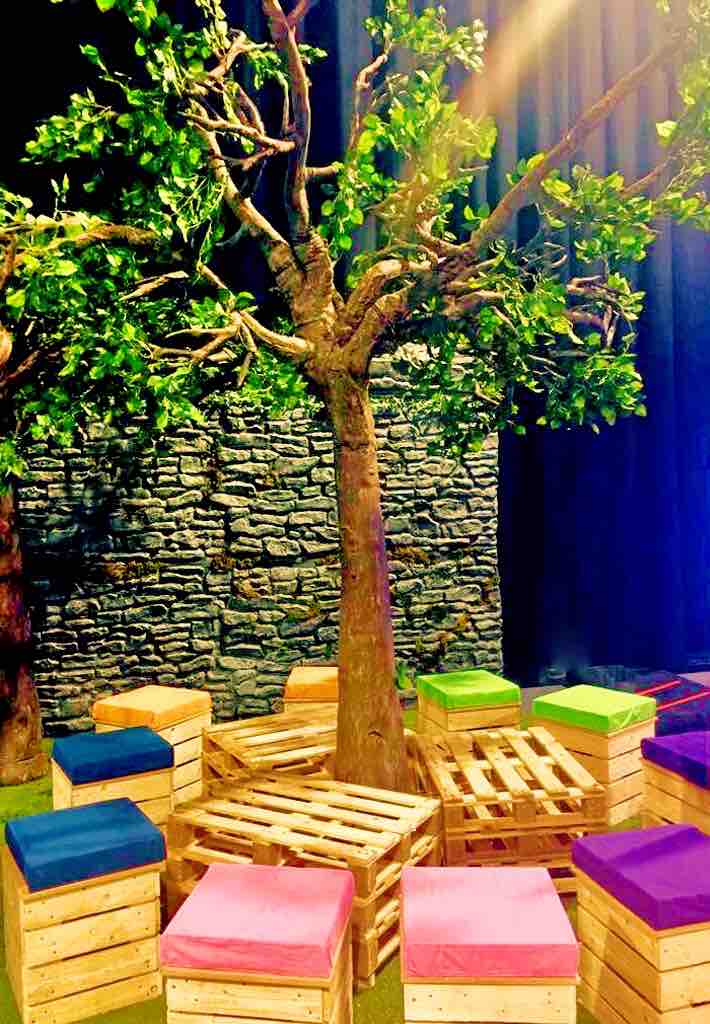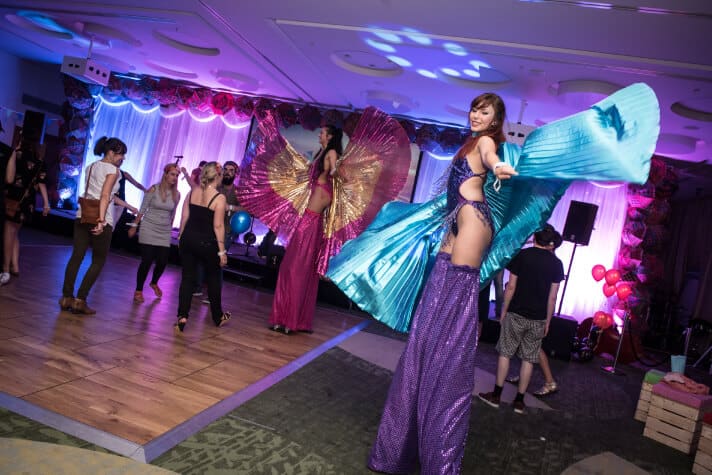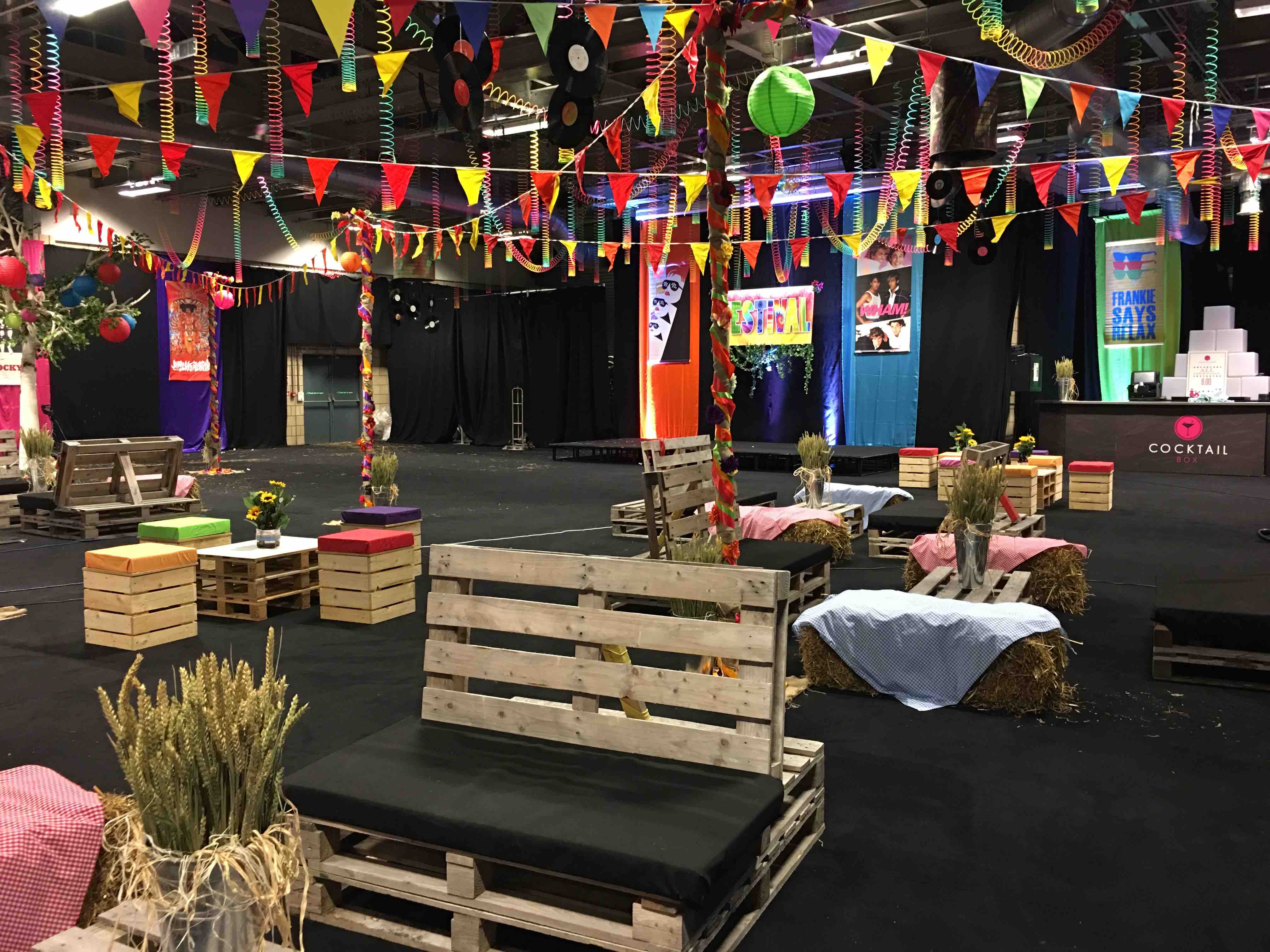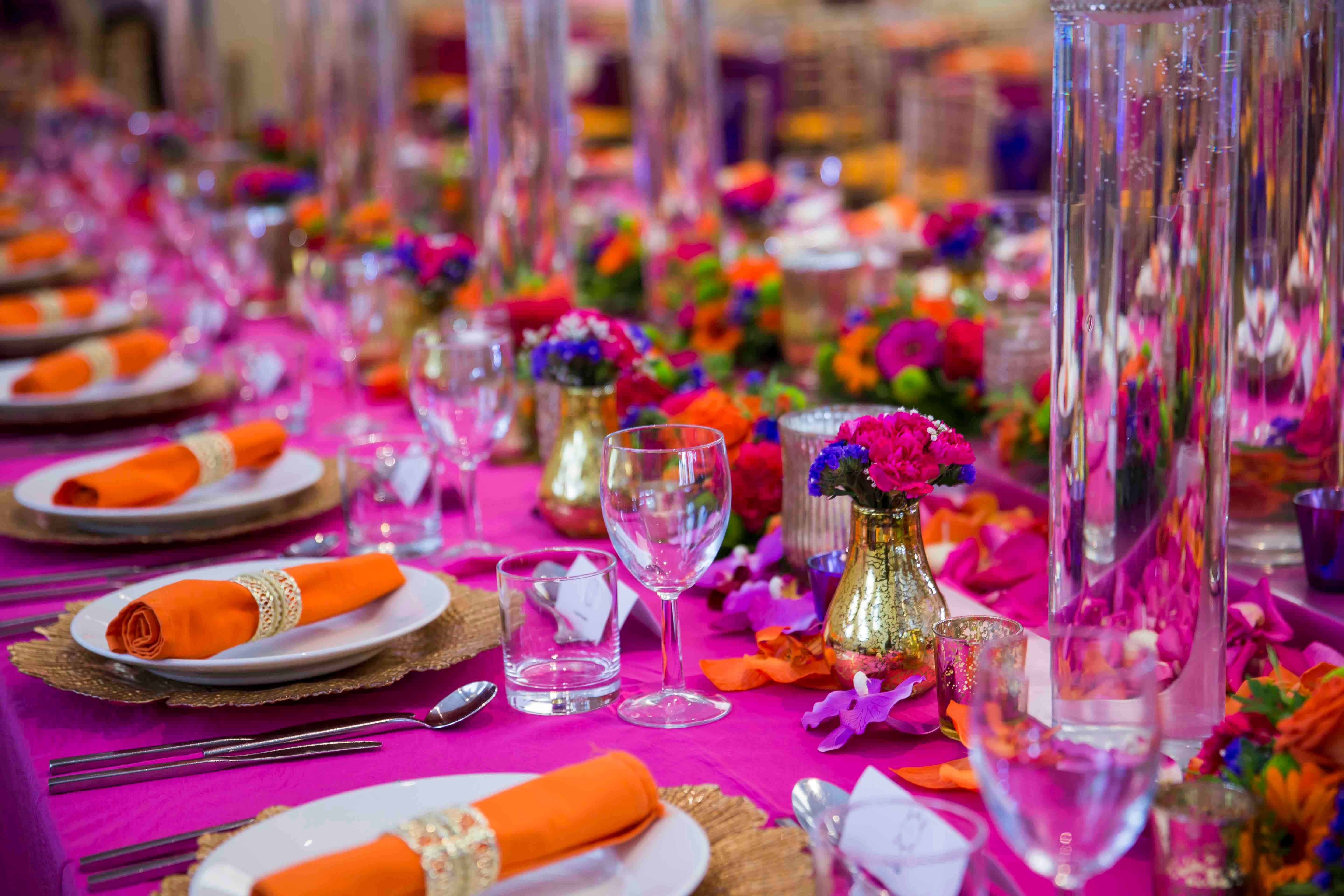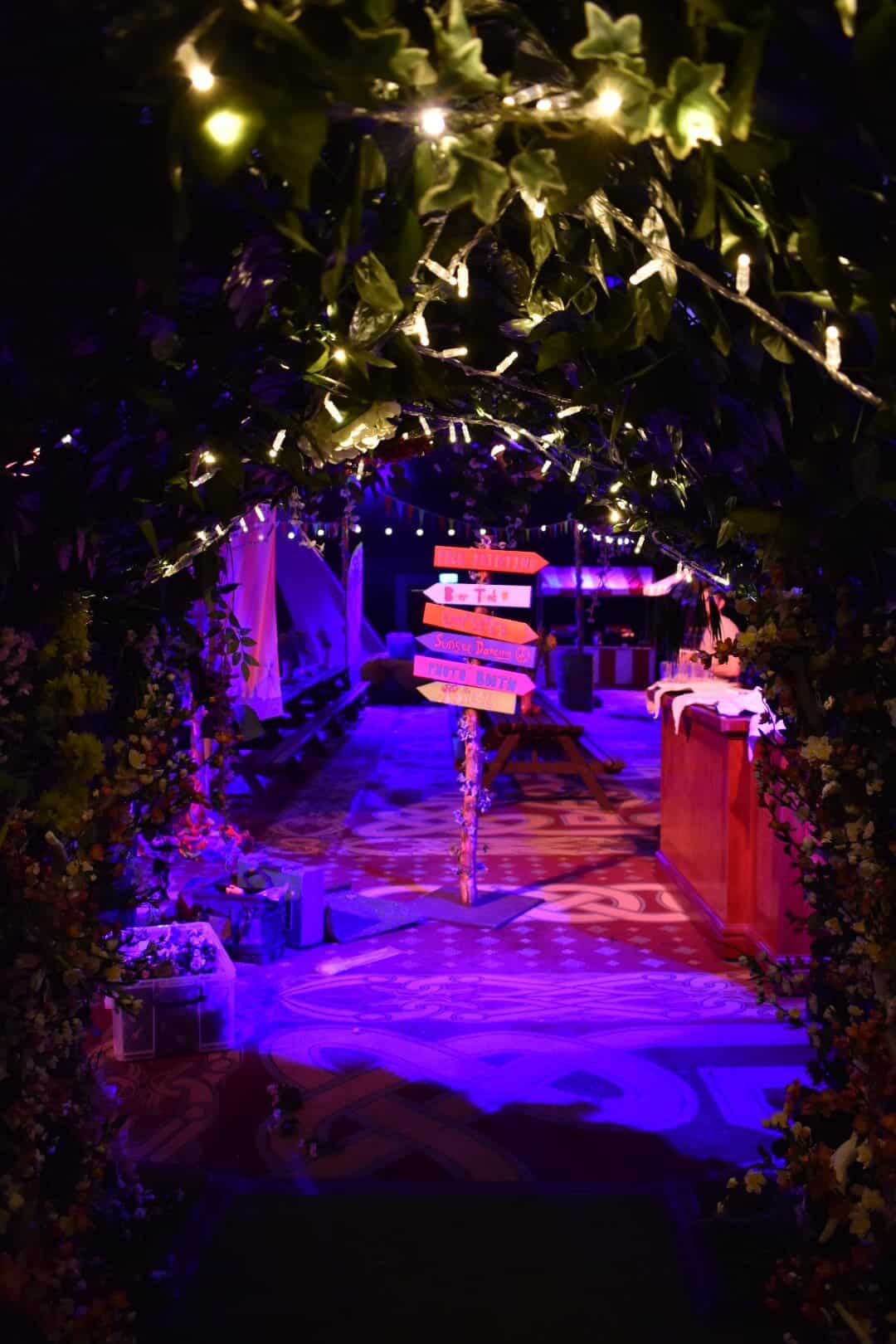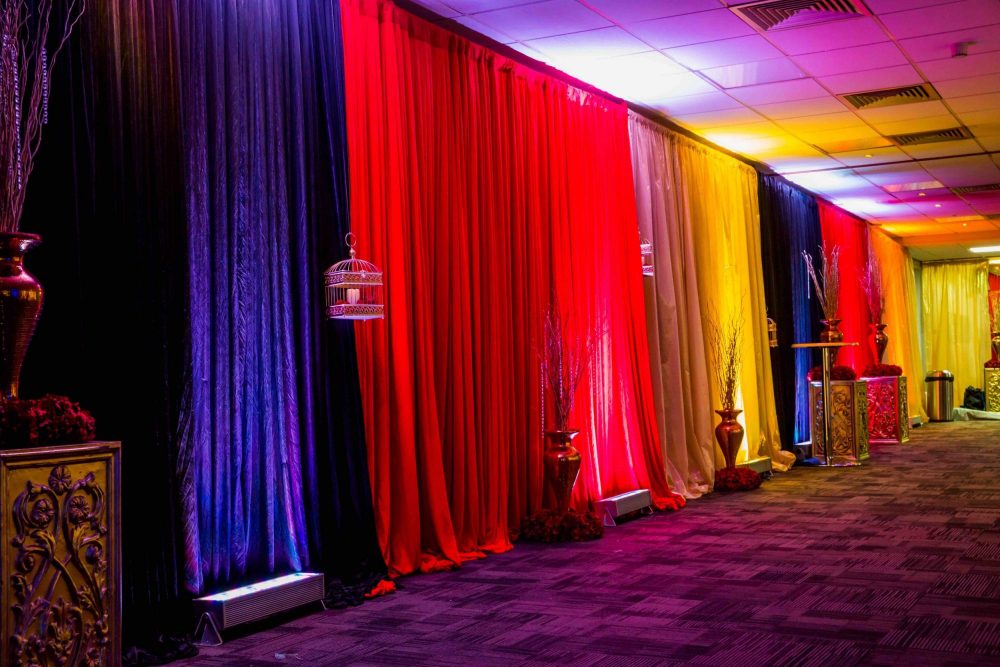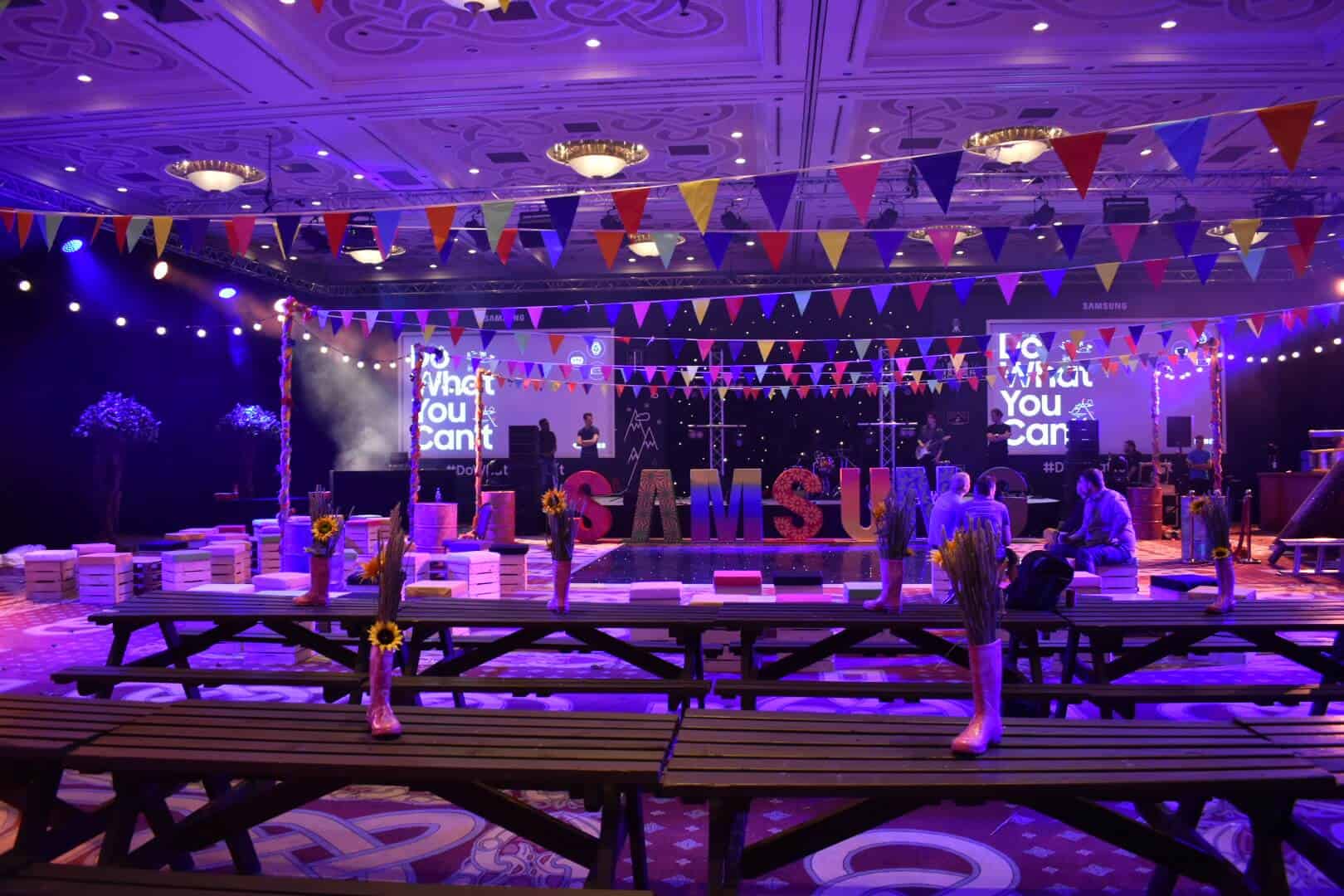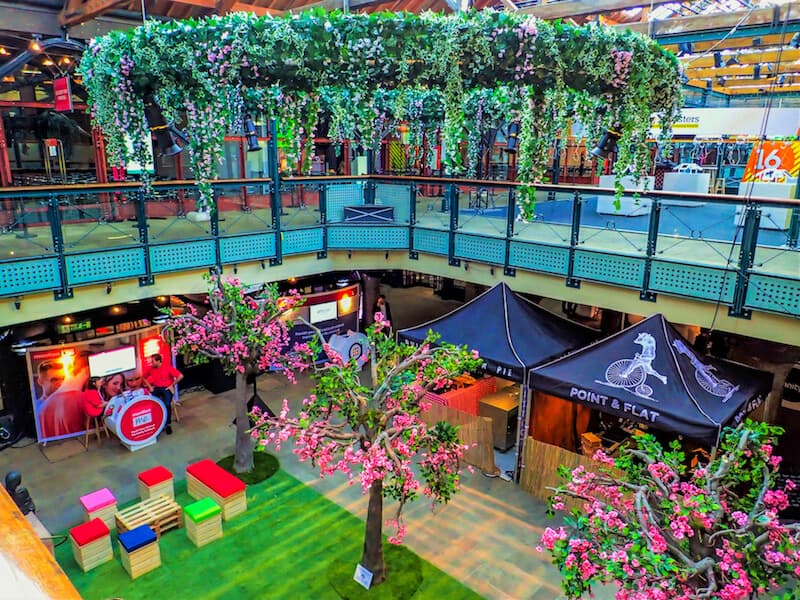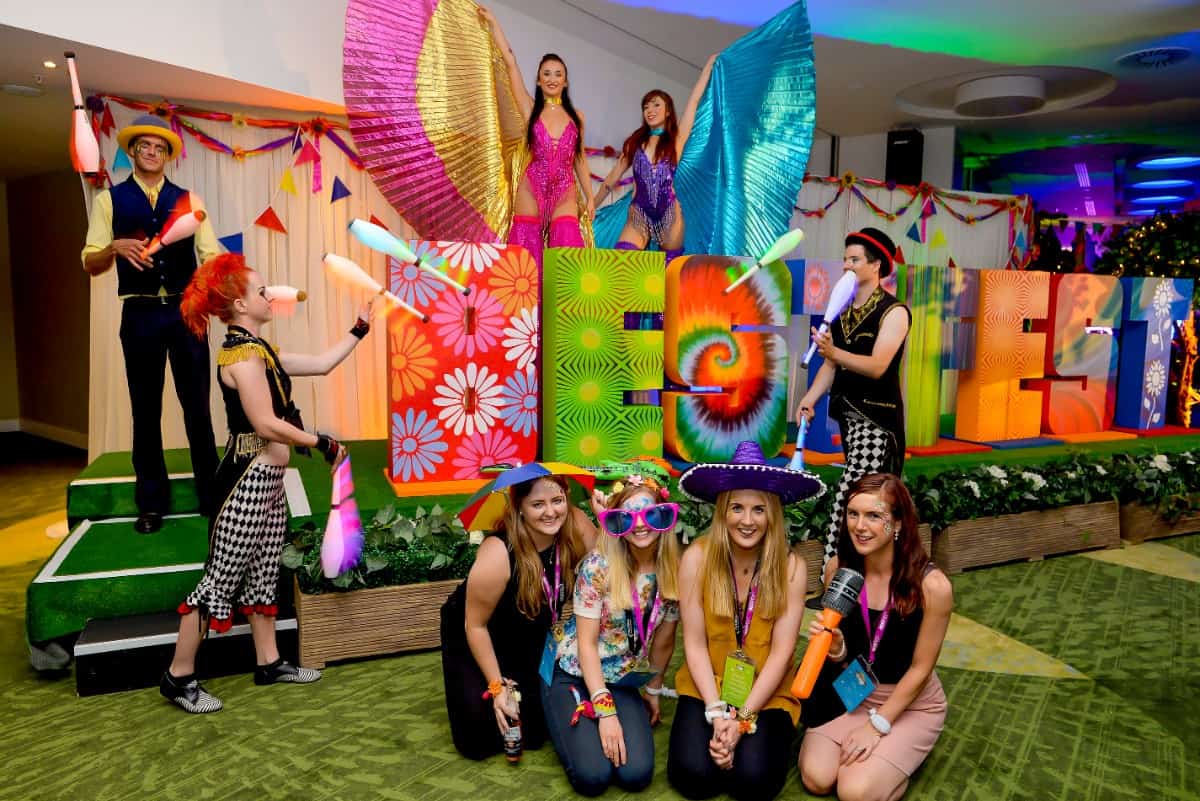 Festival Season Is Almost Here: Ensure You Are Festival-Ready for Your Next Event
Get your event festival-ready with Eventologists' top tips to create an exciting and colourful outdoor or indoor Festival Themed Event. Our transformation will convert your venue into a myriad of rustic furniture, flowers galore and glitter everywhere you look, to ensure everyone attending the event embodies the festival spirit and dances the night away!
Nothing is too crazy when it comes to festivals, and the same goes for Festival Themed Events! Spark your guests' creativity as they walk through the artificial trees, see the hanging lights and hear the beat of the festival music. Bring on the colour, the neon and the ultimate festival vibes as your guests are whisked away to a world of picnic tables, festival lanterns and sunflowers, creating the perfect Coachella experience.
Set the stage for your favourite music festival with vibrant colours and creative spaces. Imagine unique areas filled with amazing lighting, colourful lasers and funky music to dance the night away. Fully immerse your guests in the festival vibes as they eat from our diverse range of street food stalls; as no festival would be complete without those mid-music cravings!
As your guests grab a drink and walk through the beautiful arched entrance decorated with luscious foliage, tall trees and blooming blossom, they will be greeted by our incredible living walls. Let our human trees and walls invite your guests through to your event, adding to the anticipation, excitement, fun and creativity of some of the worlds leading festivals. The ultimate festival fun will not stop there as the venue will be covered in a blend of bright colours and lights including our colourful Festival Flags and giant Festival Letters.
As the event continues, your guests will have a selection of exciting ways to enjoy the ultimate festival experience. Your guests can sample a variety of food options from the street food stalls available, take a seat on the colourful picnic benches or pallet seating, each one decorated with our glorious sunflower table centres, or get set to be entertained by your favourite bands throughout the event.
If bright colours, a wide variety of flowers, rustic furniture, picnic benches and delicious street food stalls doesn't leave you living your Coachella dream, your guests can put on their headphones and enjoy the festival fun of a silent disco. As your guests sit back and enjoy their drinks while snacking on the delicious street food available, they will be fully immersed in all thing's festival. So get your fringe, flowers and face-paint out and be ready to be whisked away into a fabulous festival experience from start to finish.
Choose from some of our amazing Festival Props and Décor:
Rustic Furniture Hire
Artificial Tree Hire
Picnic Tables Hire
Pallet Seating Hire
Festival Flags Hire
Lasers and Lighting Hire
Colourful Barrels Hire
Bunting Hire
Directional Sign Hire
Festival Lanterns Hire
Entertainment for your Festival Event can include:
Silent Disco
Live bands
Human Walls
Human Trees
Caricaturists
Face Painters
Candy Floss Carts
Festival Stilt Walkers
Contact our Event Stylists to find out more about bringing festival season to your next event.
We have worked with Eventologists for the a couple of years now and can't fault them from start to finish the whole process is very seamless and the stuff they do is incredible! We have themed evenings and they always come up with some fab ideas that help to emphasise the theme and bring it to life. Our events have conference sessions in the venue during the day and we transform them for our awards in the evening and Eventologists always completely transform the space for the evening so that it feels like you're in a completely different space which makes it all feel so much more special and a real celebration and by the time morning arrives its all completely cleared as if by magic!

PPMA Admin


May 19, 2022

Great props, prompt delivery, awesome team. Would use again.

Richard Buxton


May 19, 2022

A wonderful team who made our event space look incredible. Jacob took our ideas and brought them to life. We've had amazing feedback about the event design, so we couldn't be happier. Everyone really loved the living wall and trees!

Olivia Rocky


April 19, 2022

Rita has been an absolute pleasure to work with; she listened to our ideas and vision and then totally ran with it and created something better than we could have ever imagined! On the event day, Rita and her team swooped in and decorated our venue in record time. Rita and the team were professional and efficient. We look forward to working with Eventologists again next year!

Neighbourly Brands


March 19, 2022

Eventologists are a pleasure to work with. The whole experience from start to finish isn't nothing short of perfection. The team are super professional and Jen makes working with them a breeze. Nothing is too much and she is always so responsive. Can't wait to work with them again :)

Andrew Chalk


March 19, 2022

Eventologists have been a dream to work with. No fuss, straightforward communications and pricing. Delivery and collection on the day was simple and efficient. Professional and friendly at every turn - thanks for your part in making our event a great success!

Emma Bird


February 19, 2022

We've used the services of Eventologists on numerous occasions and their expertise is priceless. Great service as always from Rita and her team who are always full of ideas and ways to make your event stand out. We've hired sets for Moulin Rouge, Great Gatsby, Hollywood and Glitz and Glam plus they created a wonderful set for a festival including tress with festoon and flags. Highly recommended and great to work with.

MrandMrsGrey


July 19, 2021

Wonderful team, from the event manager to the decorators! The choices of set ups and themes are really original as well as well made. Each event is done with lots of passion , always keeping the client best interest at heart. Great value for money, and they always go the extra mile!

Astrid Guillabeau


July 19, 2020