Mad Hatters Party for Afternoon Tea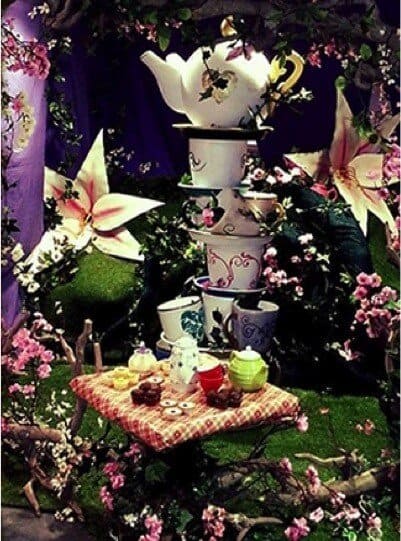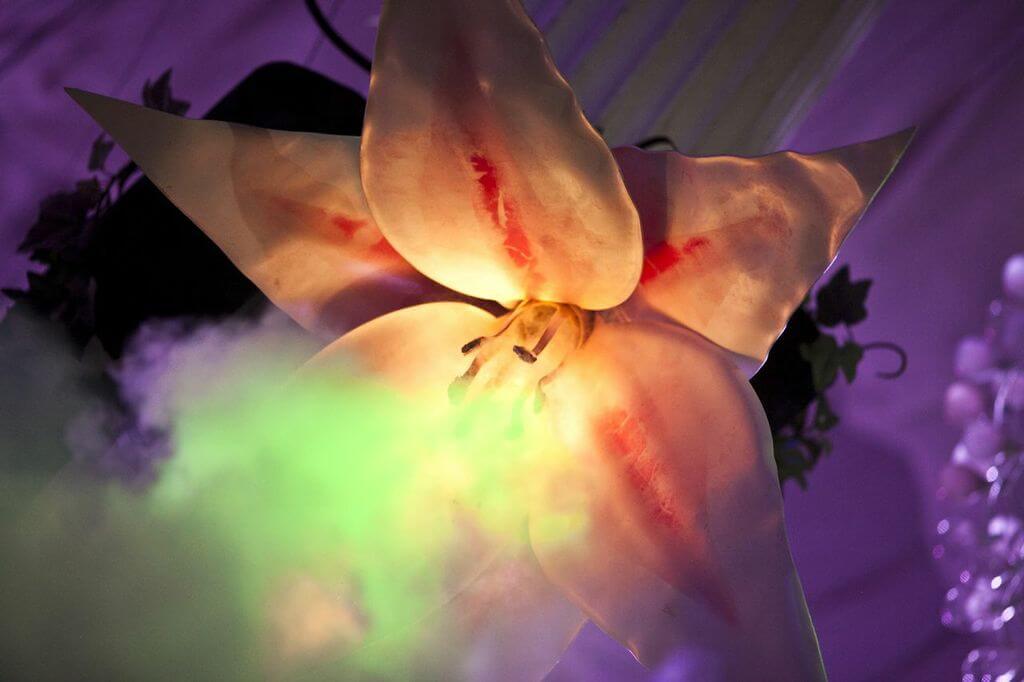 IMG_9959LostInWonderlandsmalljpgs-1024x682
JK__9998LostInWonderlandsmalljpgs-1024x682
N-Giant-Playing-Cards-Lightbox-1-683x1024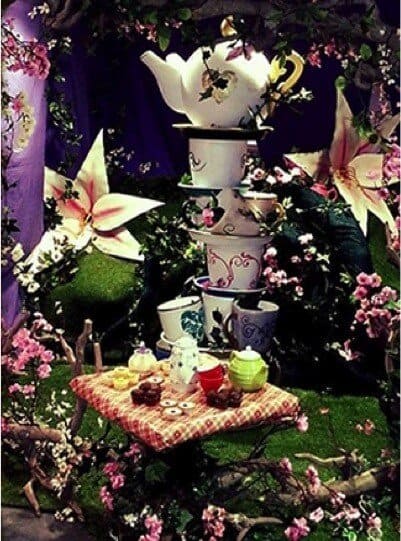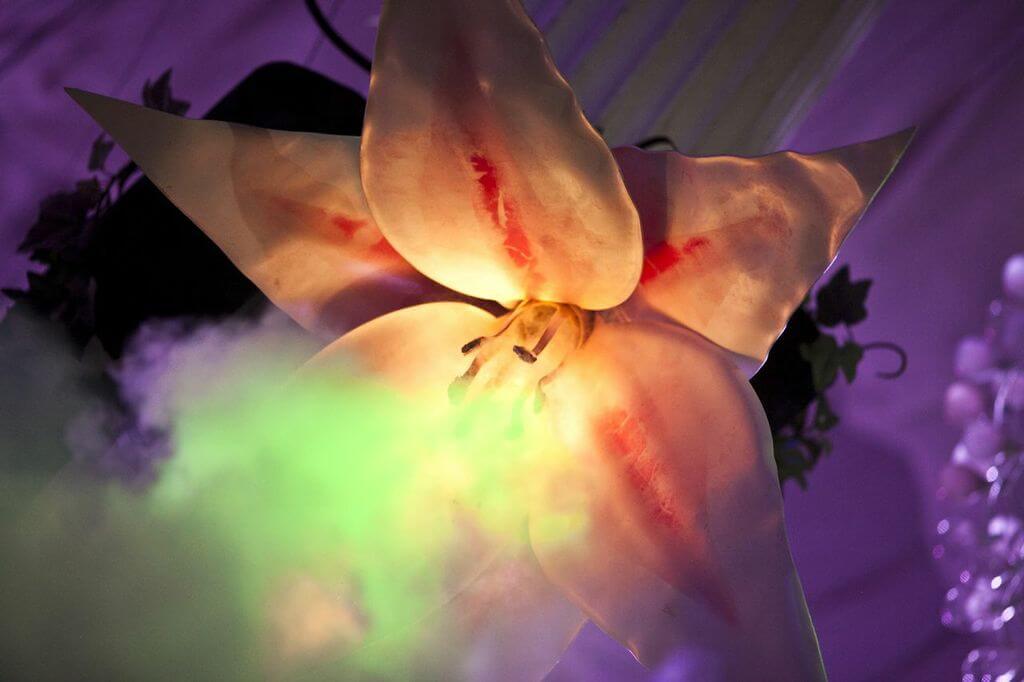 Afternoon tea is all the hype these days but what about a topsy turvy themed event with a twist – why not bring Alice in Wonderland or the Mad Hatter's Tea Party where you are. Whether you're basing the party on the original Disney version or the slightly quirky Jonny Depp's Mad Hatter, it's a really fun and unusual idea which is suitable for a party at home, in gardens or in venues. All things vintage and a little bit higgledy piggledy are great for a quintessentially English high tea and you can even dress up to make it even more fun!
We've gathered together many of the vital ingredients to re-create a perfectly delightful Mad Hatter's Tea Party:
There are so many ideas and options – you'll go mad with ideas;
Why not do something a bit different – mix contemporary black and white basics and colours of your choice. Giant Playing cards, black and white stripes and colourful lanterns
I can see a rainbow – make it bright bold and colourful with lots of big flowers, mushrooms, come through our rabbit warren to see the world of Alice that Eventologists can create for you!
Vintage, Shabby Chic and all things pretty – check out our giant blossom trees which are stunning statement pieces around the room.
Get planning whilst it's the hot thing to do!
Harry Potter Themed Event – The Great Hall at Birmingham University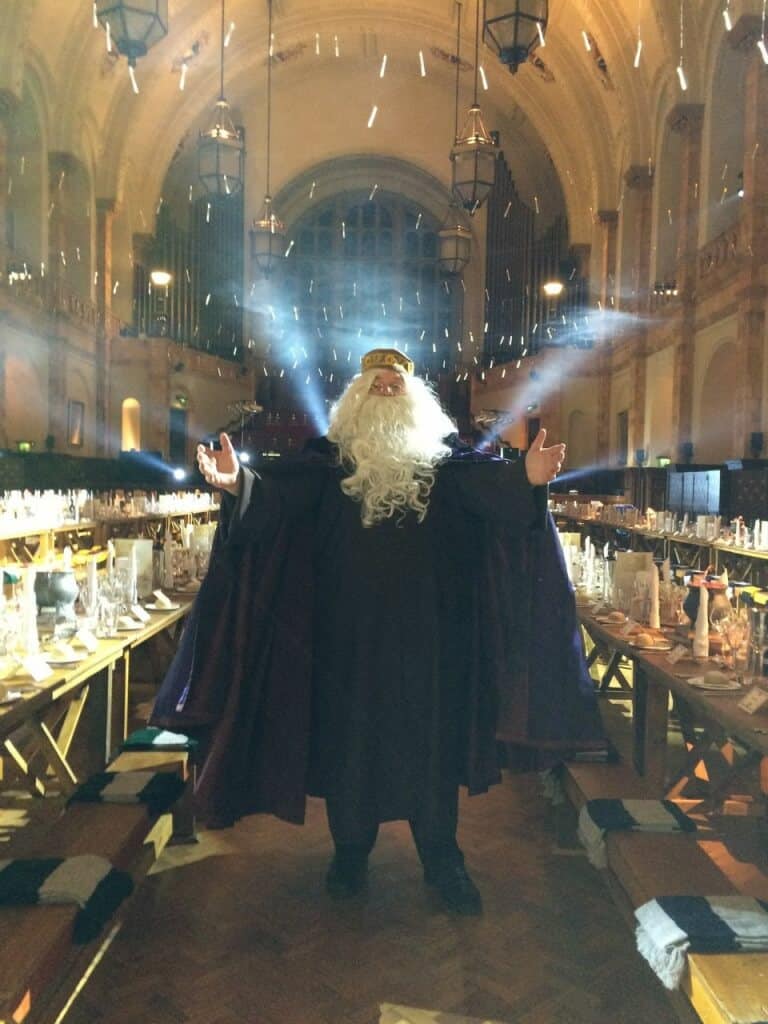 98-G3azkLEci6p4fwnb0iqdxJJT2q1eNCbG-fbgbvdg-768x1024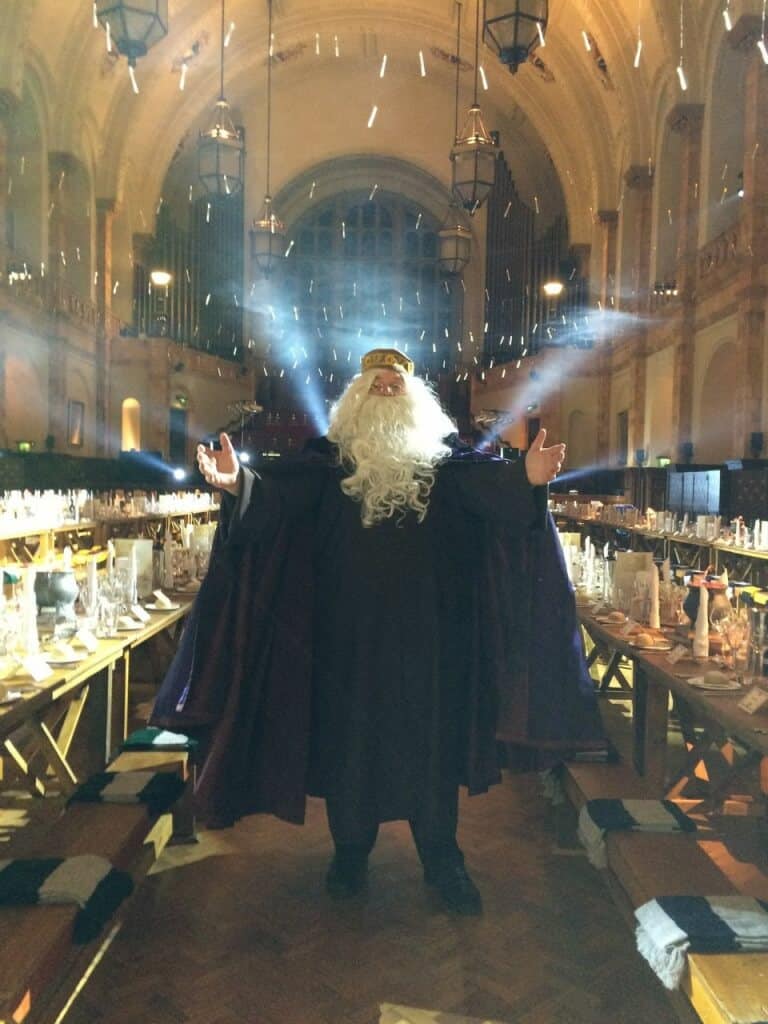 The Great Hall at Birmingham University could not have been a more perfect venue for a Harry Potter Themed Event, with the exception of Hogwarts itself. Eventologists gave this superb Birmingham Venue, the wizardry touch with hanging house banners, Wooden tables and benches, cobweb cauldrons smoking on the tables along with potions in test tubes… Guests were greeted by Harry Potter and Dumbledore in the reception, whilst a string quartet were softly playing the enchanting Harry Potter soundtrack of course wearing traditional house scarves…
Dumbledore's announcement came and the doors to the Great Hall opened as the smoke came tumbling out, candles were suspended in mid-air as if floating over the tables which were laid for dinner. The "Hedwig's Theme" blasted out amongst the dramatic lighting, if that wasn't cool enough, walking into space was like being transported to the Great Hall in Hogwarts Castle…. The magic carried on with Hedwig (Harry's Owl) delivering the speech for the MD…..If you want a Harry Potter Party Theme, contact our events team on 07973 540799.
Testimonial
"We engaged Deborah and her team to help our firm plan a "Harry Potter" themed event at the Great Hall, Birmingham University for around 500 guests. Deborah was a delight to work with. She clearly has an extensive knowledge and expertise in her field, and we always felt that we came first to her. She understood exactly what we wanted to achieve, and worked to bring our vision together, on time and on budget.  Her team worked extremely hard to make sure our event ran smoothly – working from 6am of the day of the event until 3am the next day. They were all organised, efficient and very helpful. We would recommend Eventologists to any other corporate outfit looking to host an event.
Gemma Murphy | Solicitor | for Gateley LLP
We have worked with Eventologists for the a couple of years now and can't fault them from start to finish the whole process is very seamless and the stuff they do is incredible! We have themed evenings and they always come up with some fab ideas that help to emphasise the theme and bring it to life. Our events have conference sessions in the venue during the day and we transform them for our awards in the evening and Eventologists always completely transform the space for the evening so that it feels like you're in a completely different space which makes it all feel so much more special and a real celebration and by the time morning arrives its all completely cleared as if by magic!

PPMA Admin


May 19, 2022

Great props, prompt delivery, awesome team. Would use again.

Richard Buxton


May 19, 2022

A wonderful team who made our event space look incredible. Jacob took our ideas and brought them to life. We've had amazing feedback about the event design, so we couldn't be happier. Everyone really loved the living wall and trees!

Olivia Rocky


April 19, 2022

Rita has been an absolute pleasure to work with; she listened to our ideas and vision and then totally ran with it and created something better than we could have ever imagined! On the event day, Rita and her team swooped in and decorated our venue in record time. Rita and the team were professional and efficient. We look forward to working with Eventologists again next year!

Neighbourly Brands


March 19, 2022

Eventologists are a pleasure to work with. The whole experience from start to finish isn't nothing short of perfection. The team are super professional and Jen makes working with them a breeze. Nothing is too much and she is always so responsive. Can't wait to work with them again :)

Andrew Chalk


March 19, 2022

Eventologists have been a dream to work with. No fuss, straightforward communications and pricing. Delivery and collection on the day was simple and efficient. Professional and friendly at every turn - thanks for your part in making our event a great success!

Emma Bird


February 19, 2022

We've used the services of Eventologists on numerous occasions and their expertise is priceless. Great service as always from Rita and her team who are always full of ideas and ways to make your event stand out. We've hired sets for Moulin Rouge, Great Gatsby, Hollywood and Glitz and Glam plus they created a wonderful set for a festival including tress with festoon and flags. Highly recommended and great to work with.

MrandMrsGrey


July 19, 2021

Wonderful team, from the event manager to the decorators! The choices of set ups and themes are really original as well as well made. Each event is done with lots of passion , always keeping the client best interest at heart. Great value for money, and they always go the extra mile!

Astrid Guillabeau


July 19, 2020