Take your Event to the Next Level with a 007 Bond Theme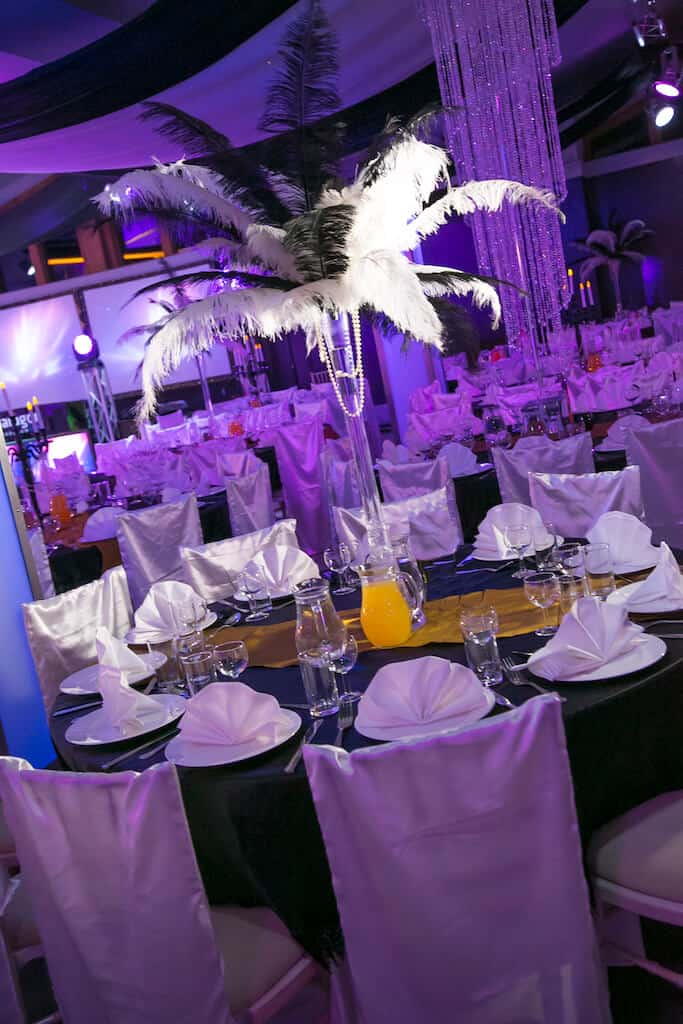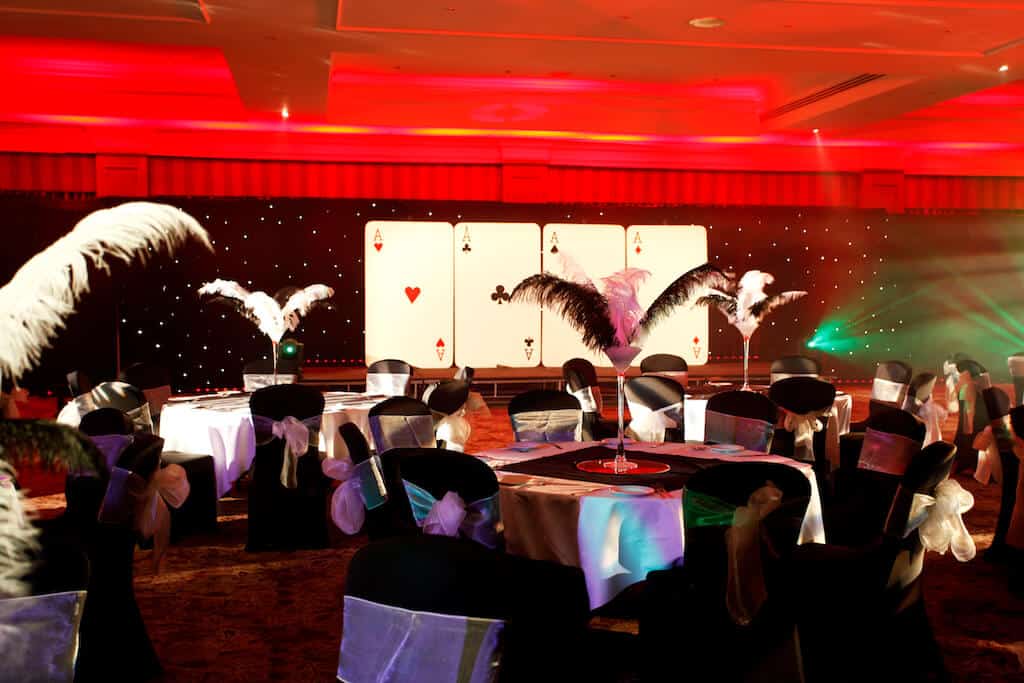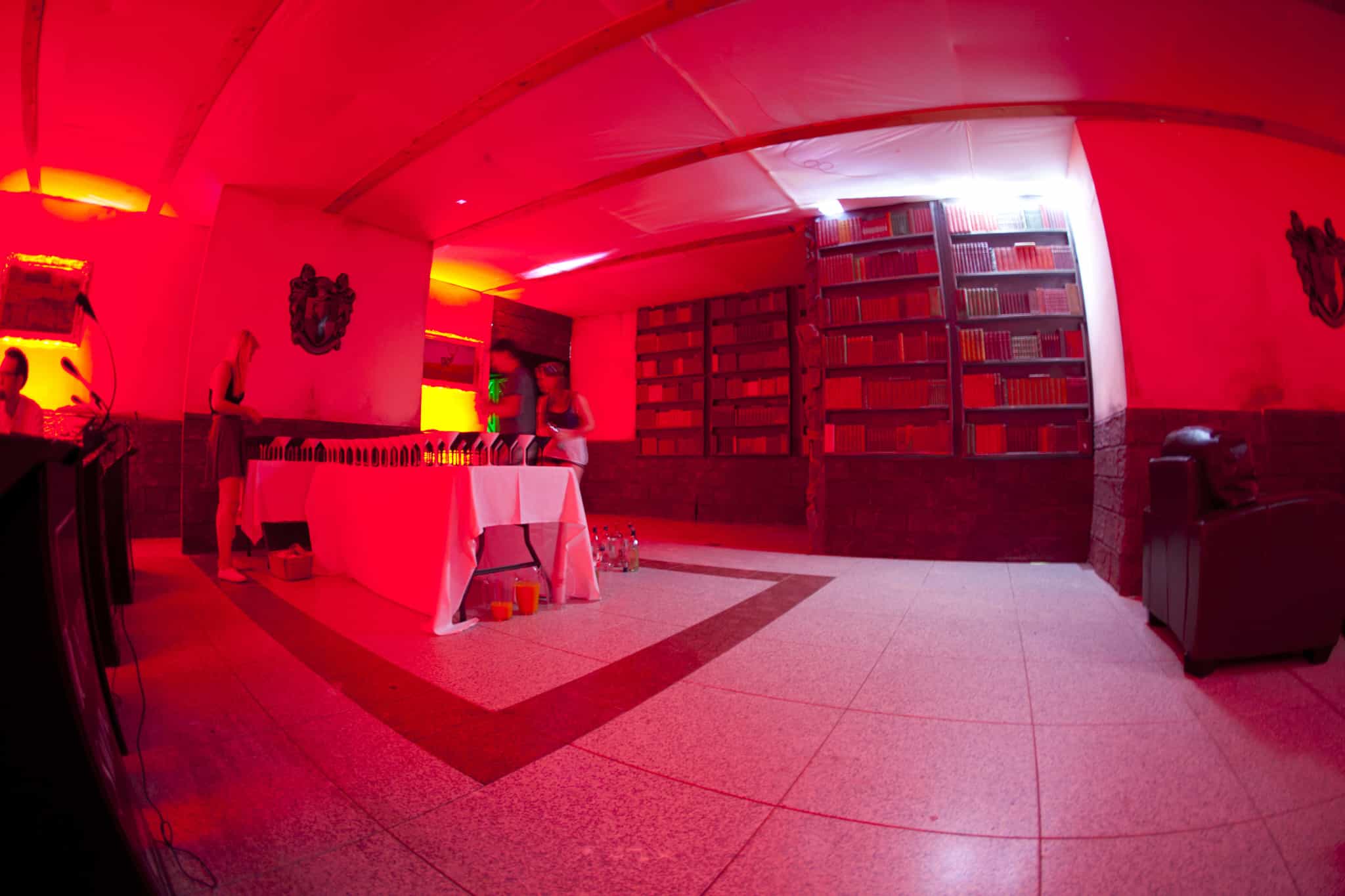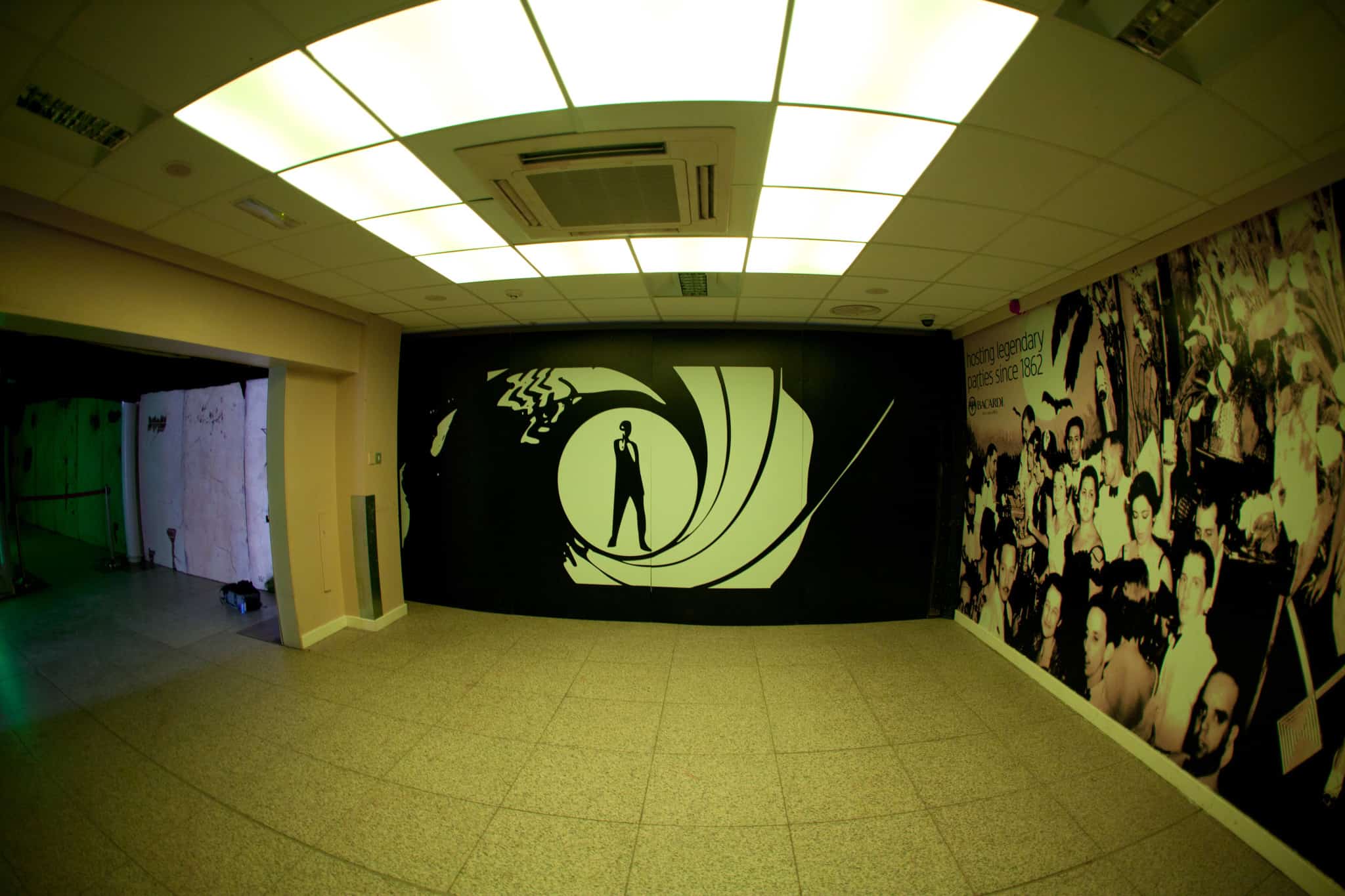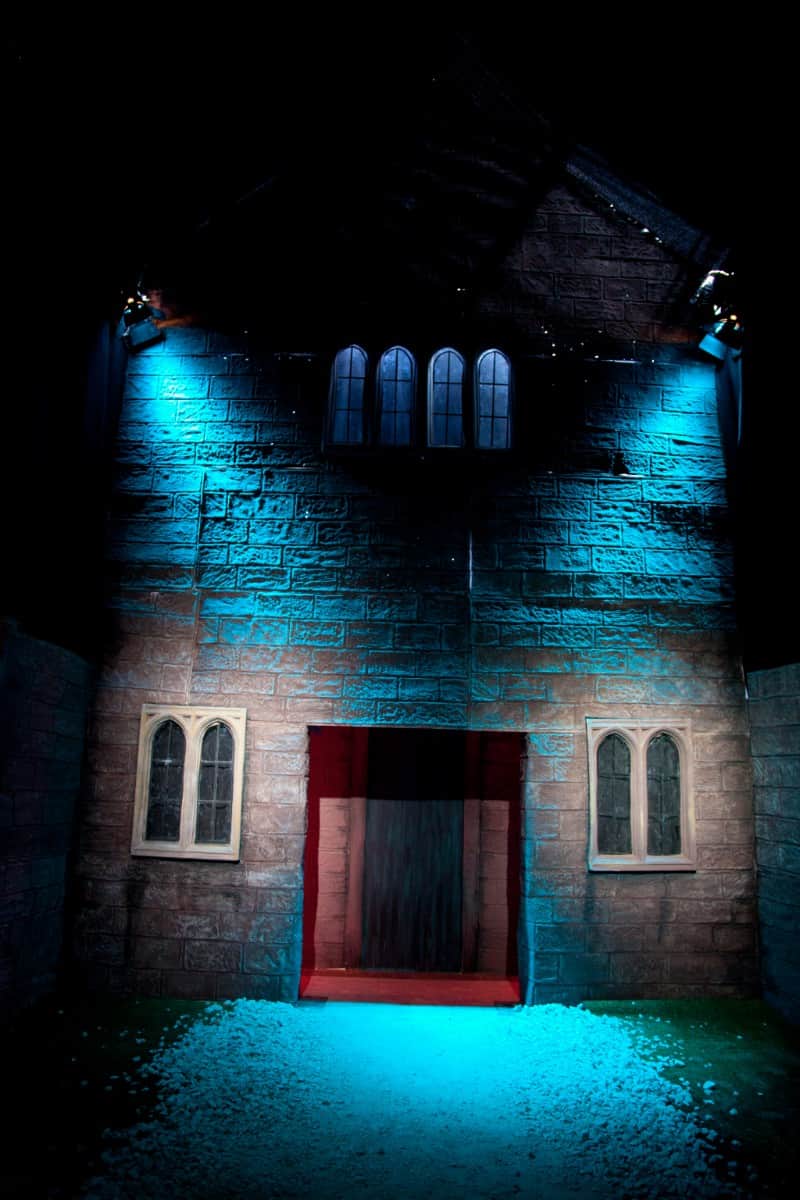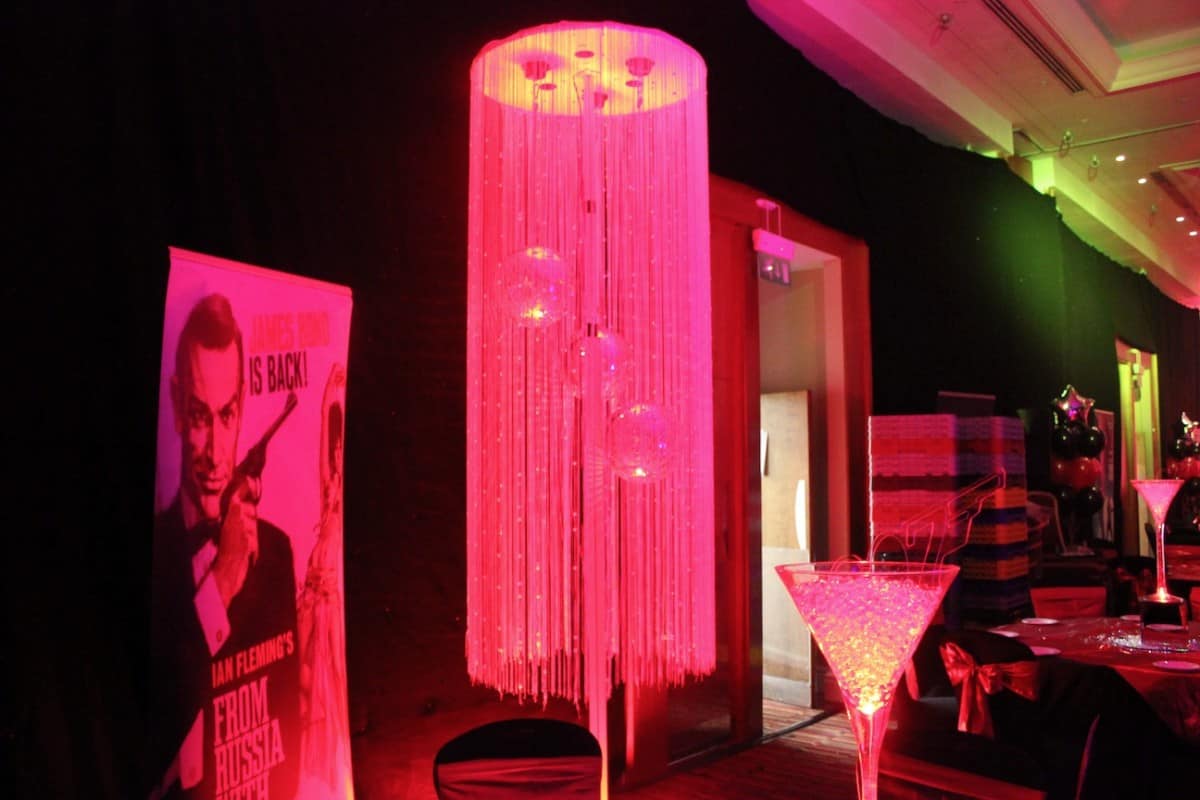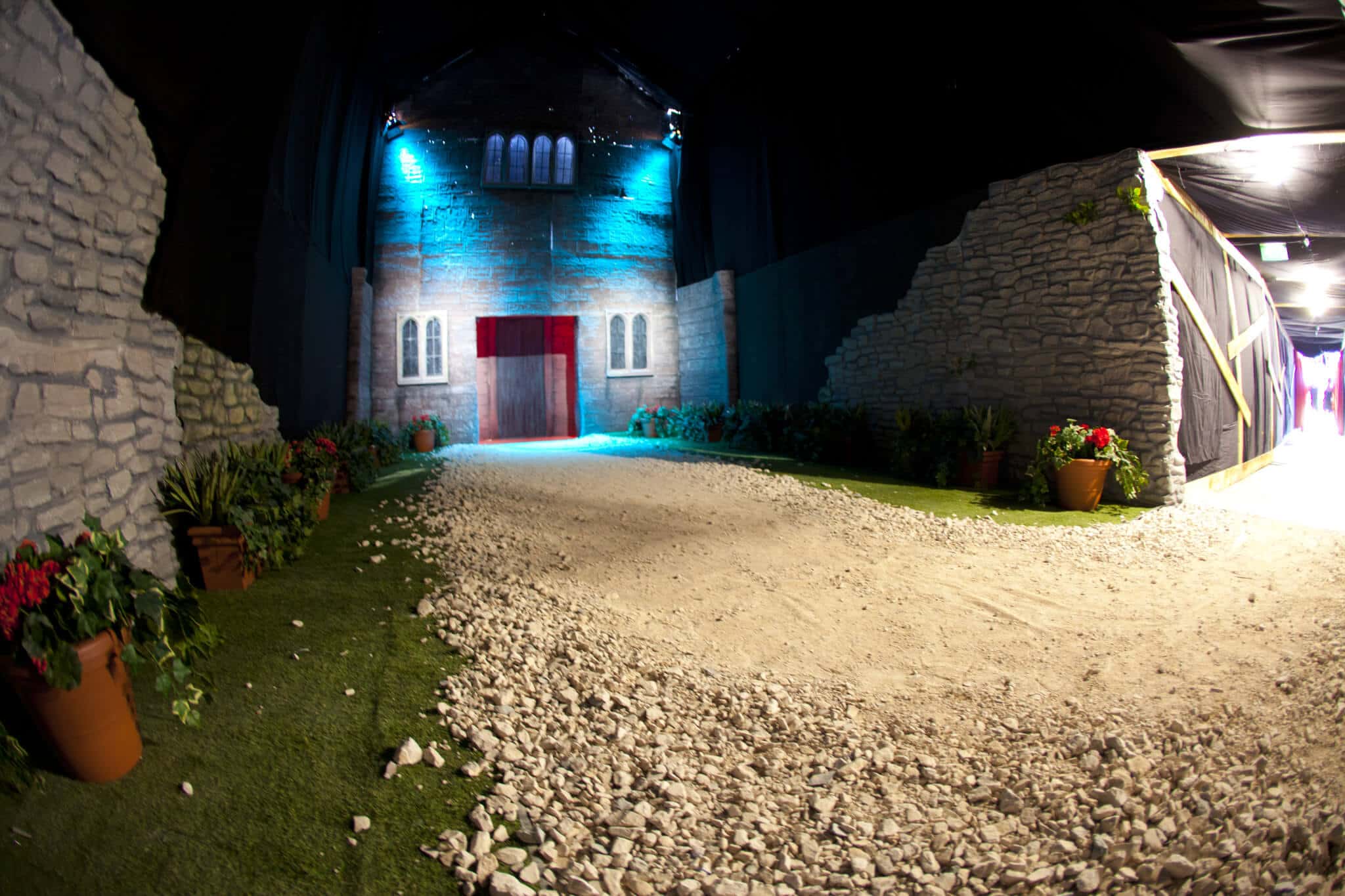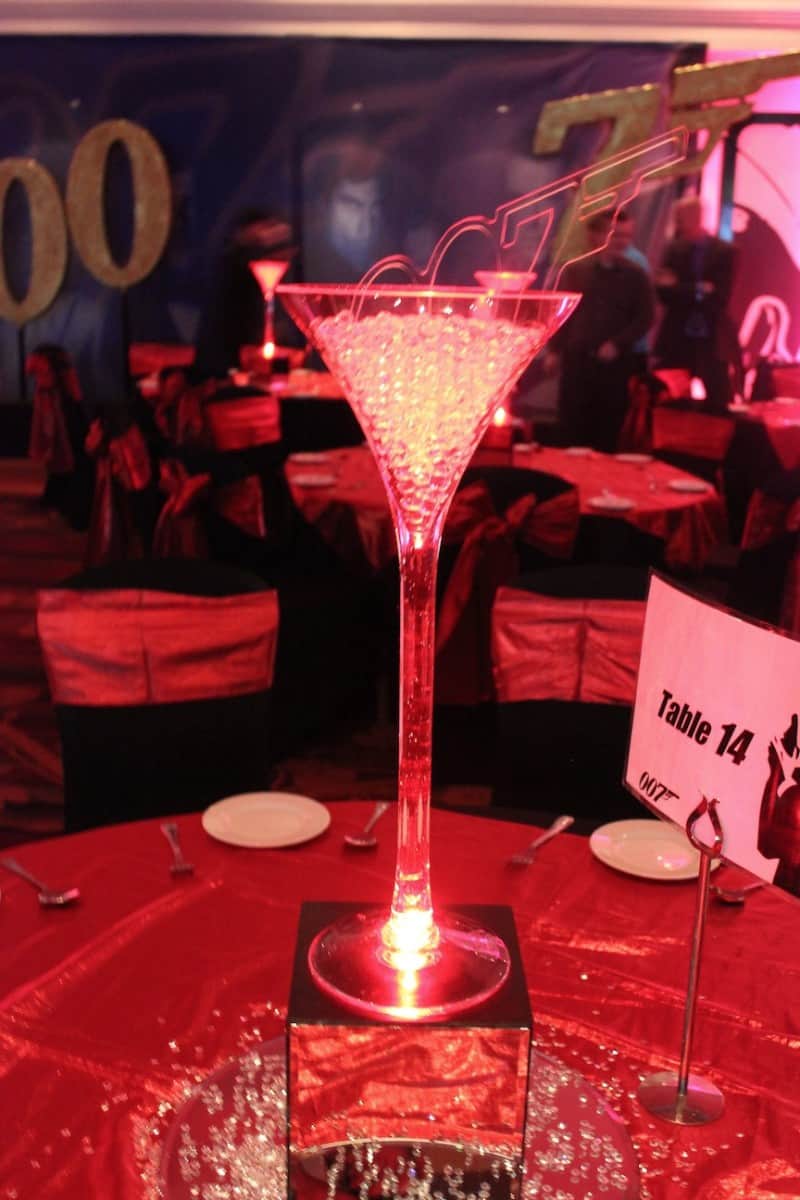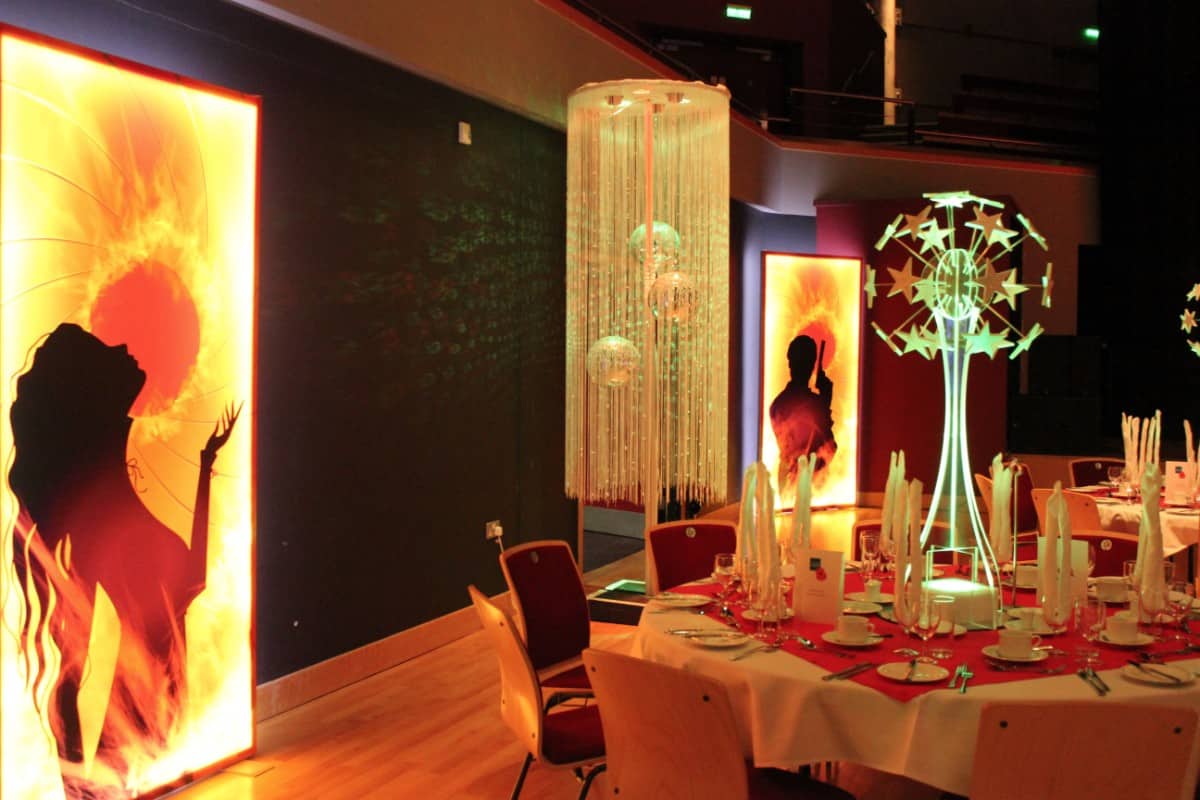 James-Bond-theme-Entrance
Bond-Theme-Feather-Table-Centre
James Bond theme venue dressing
James Bond themed props & decor
Light up martini table centre
007 themed party props & decor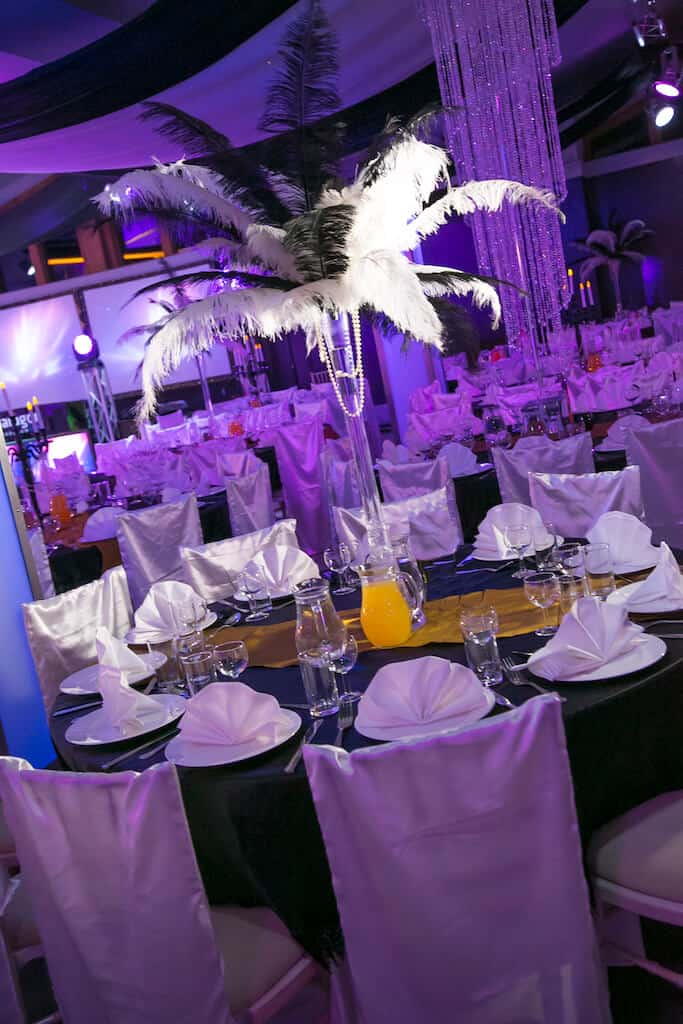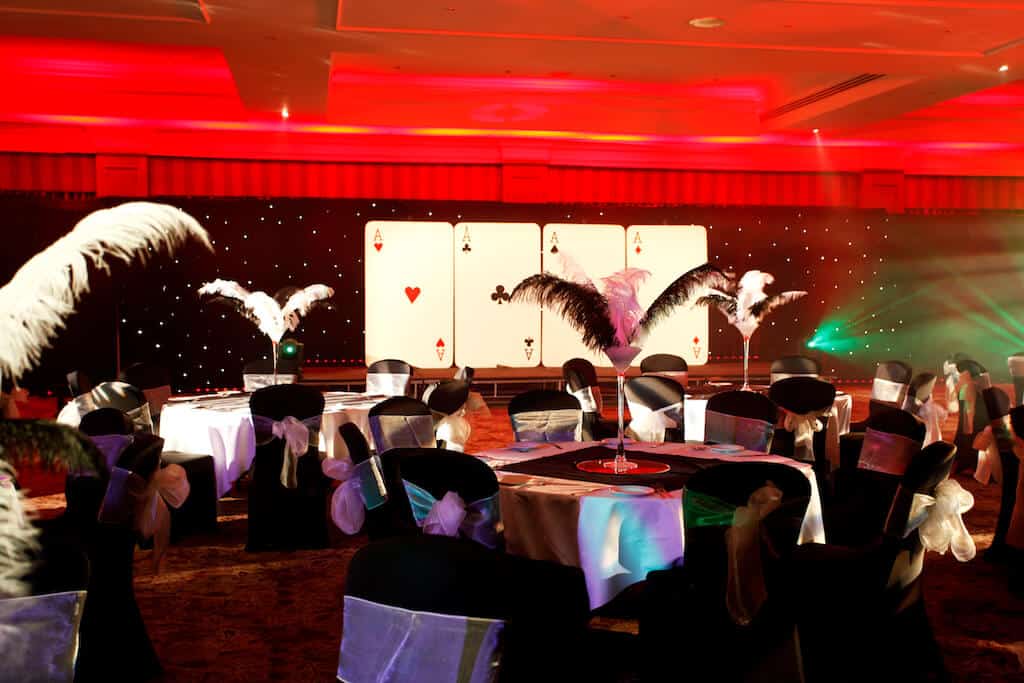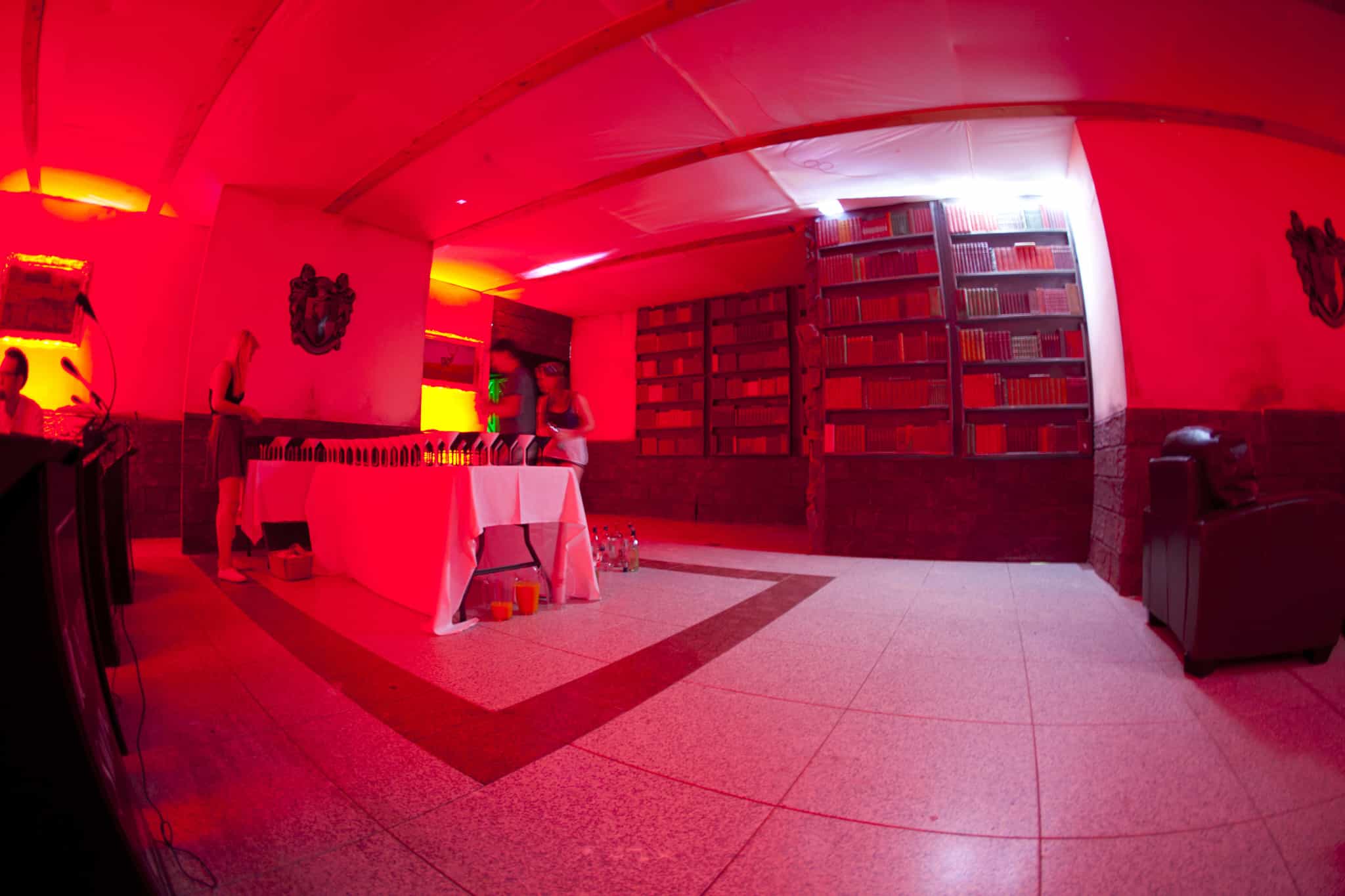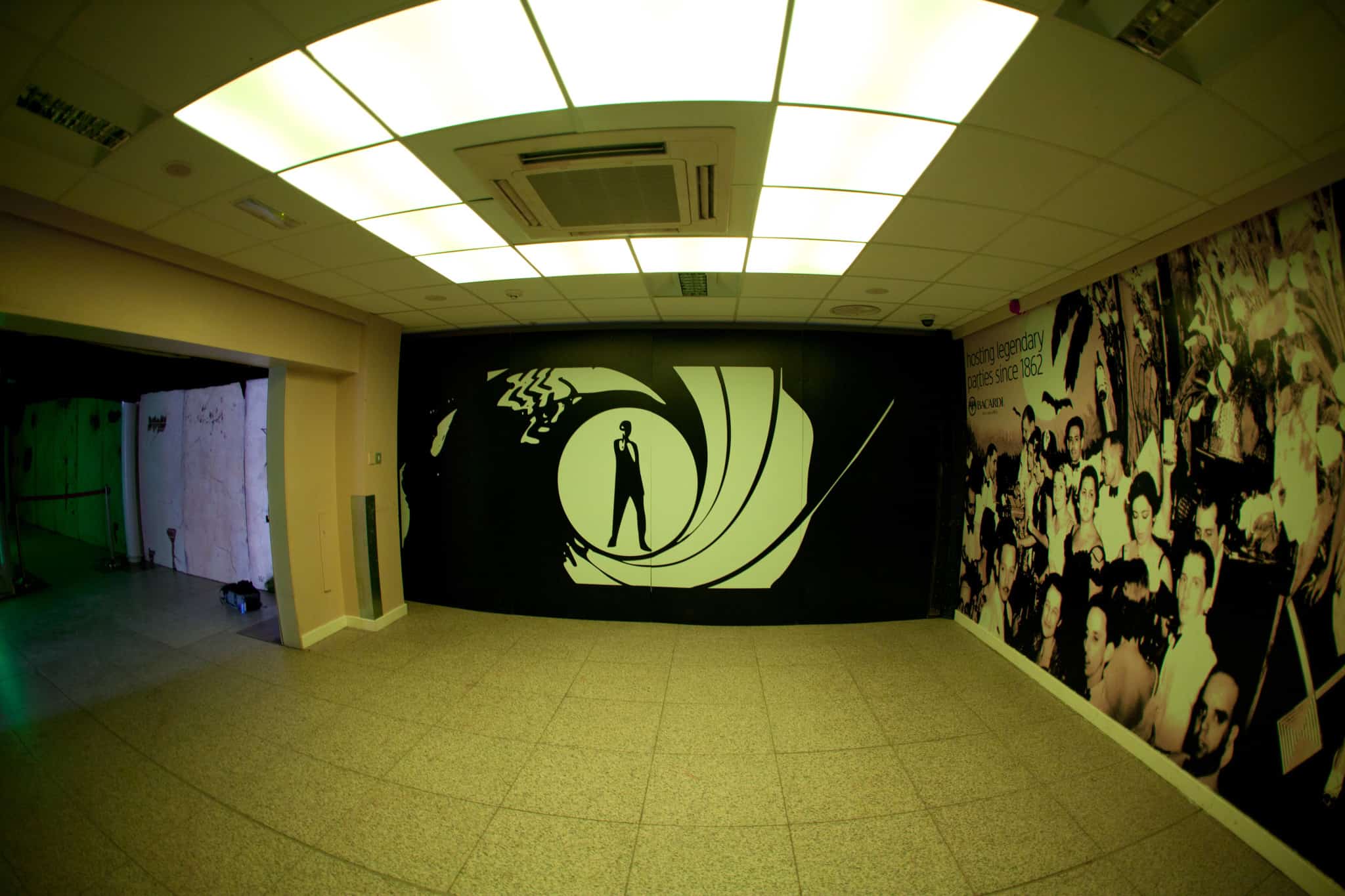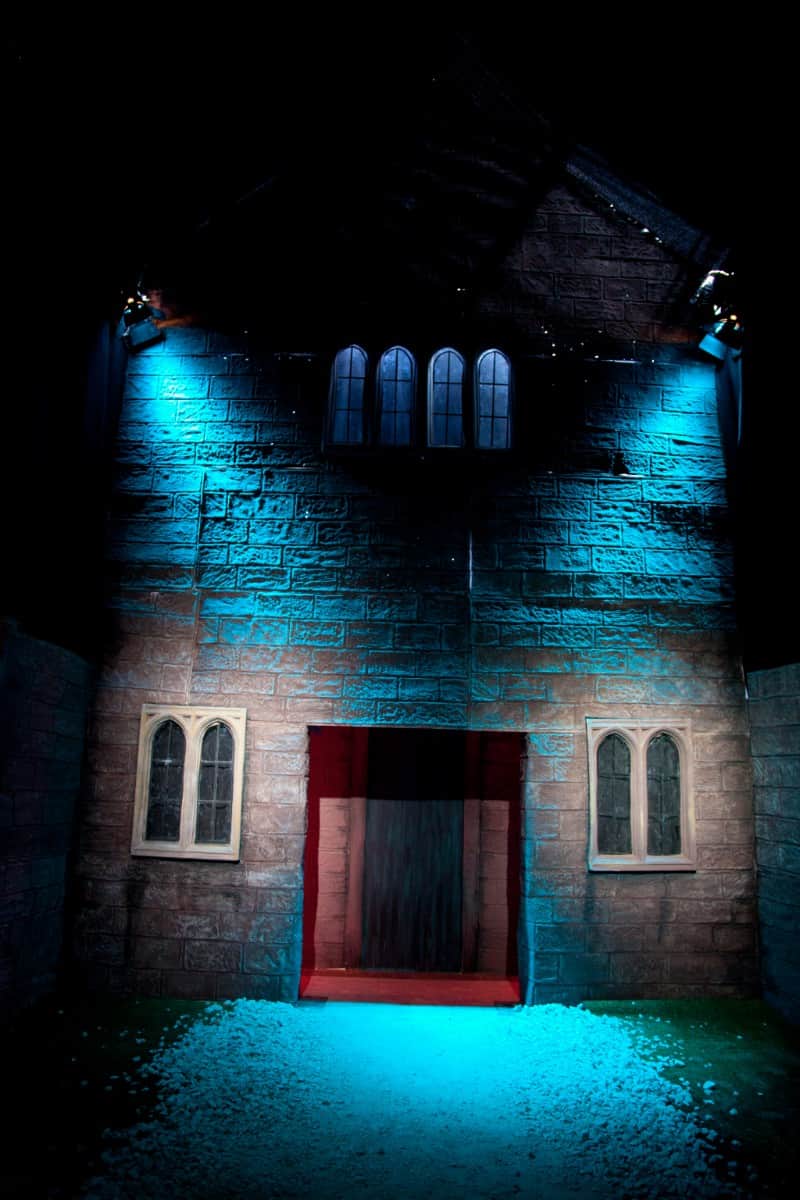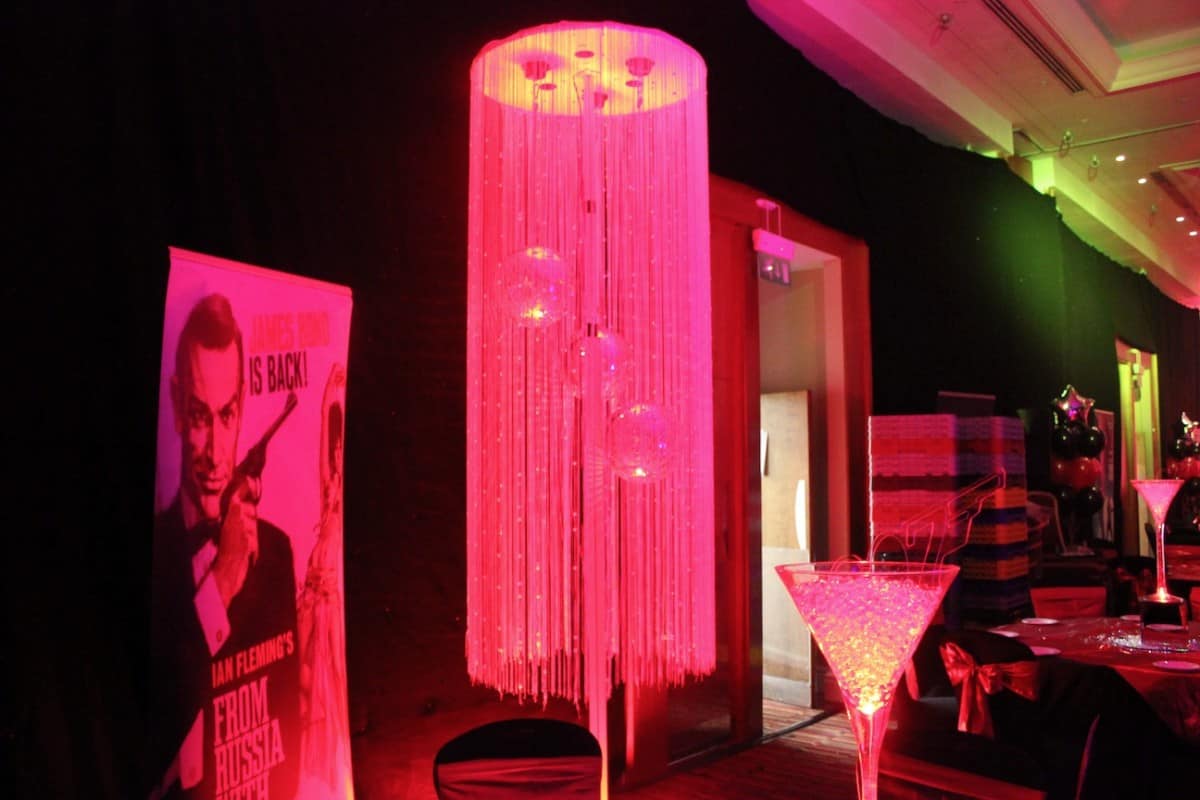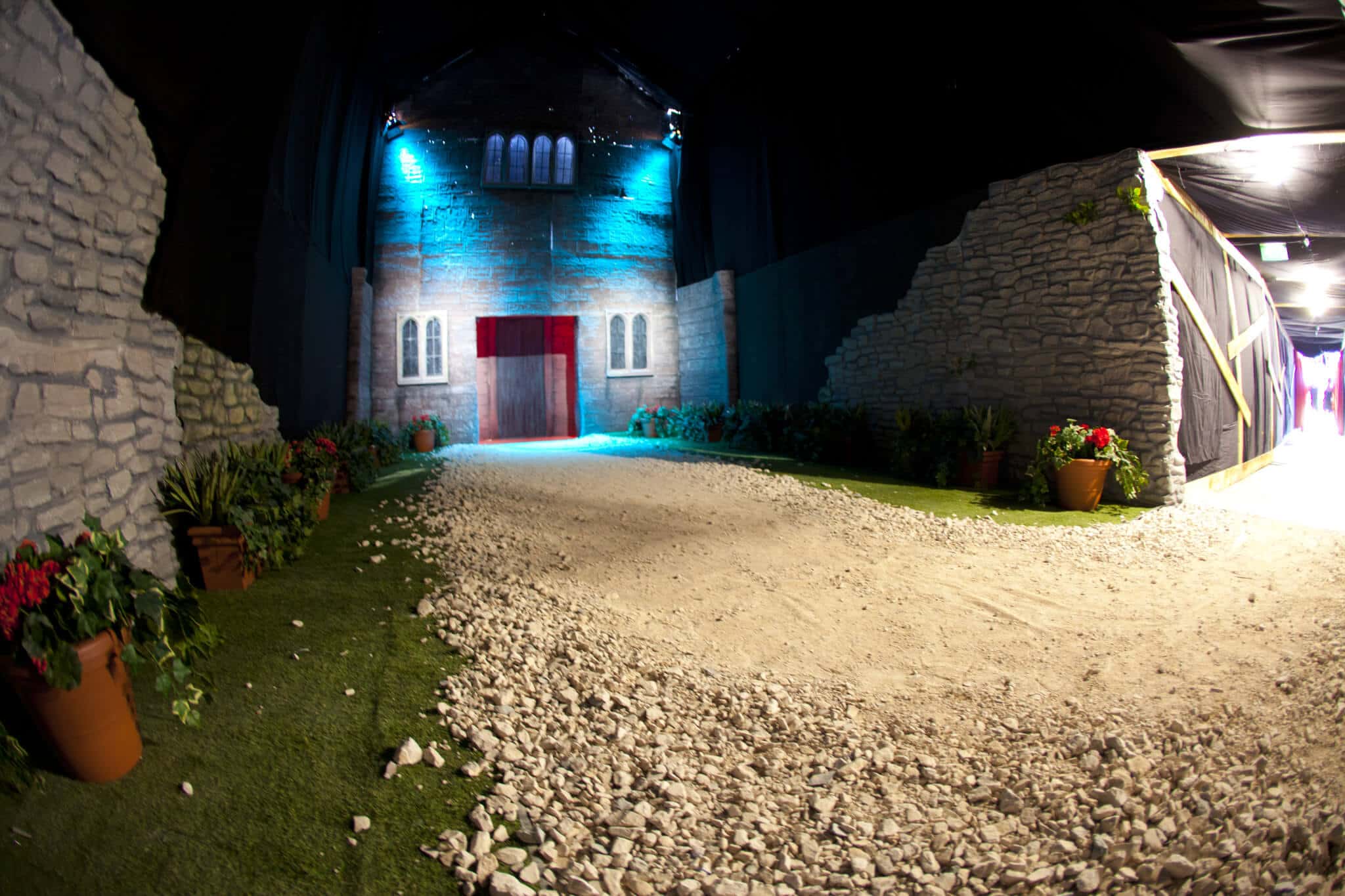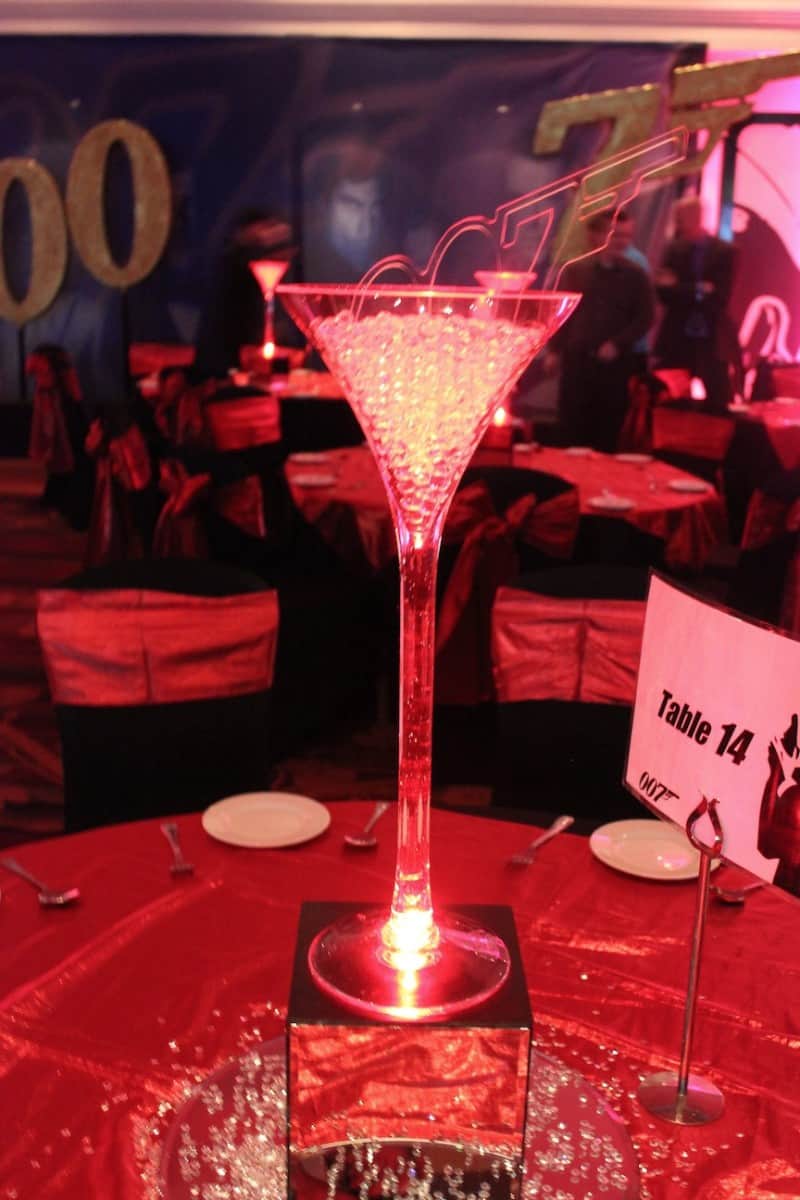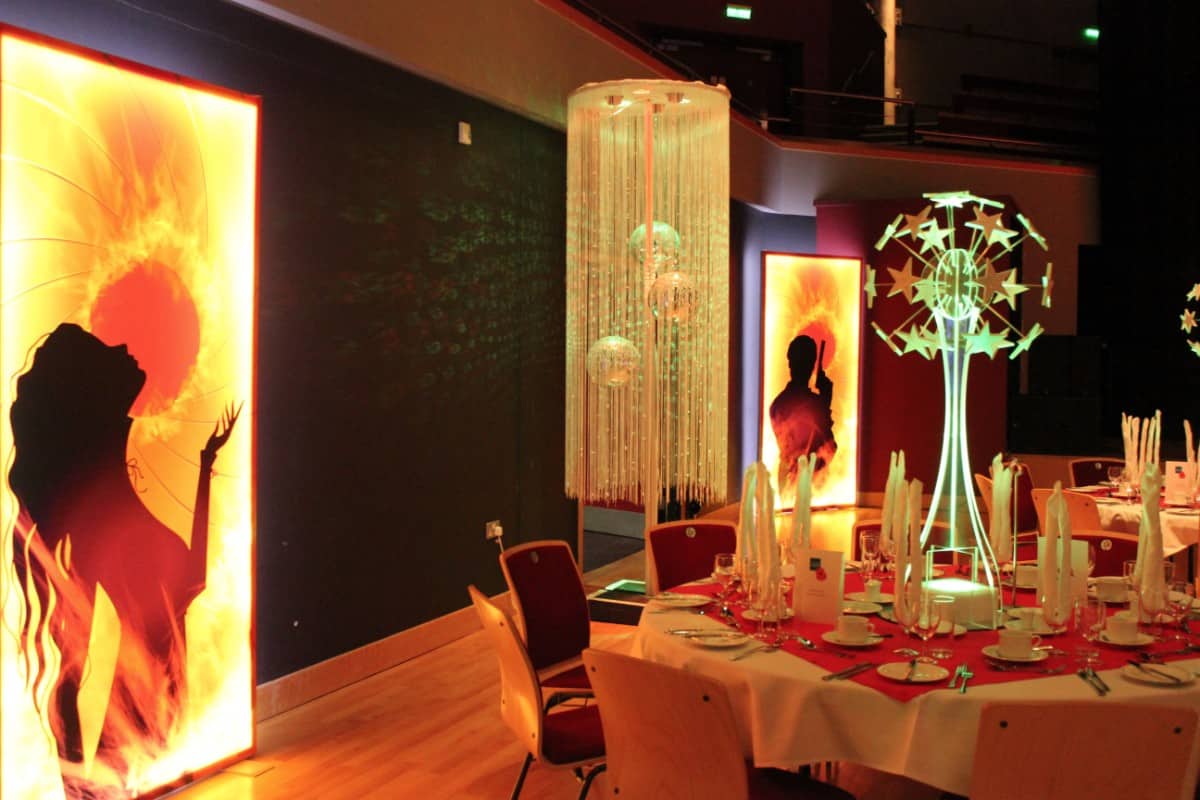 Take your Event to the Next Level with a 007 Bond Theme
Step inside the world of glam, glitter, and espionage with a James Bond Themed Event for your next corporate party.
Eventologists will engineer your venue into an action-packed event filled with style, sophistication and 007 glamour.
Your guests will make a grand entrance as they stroll down the red carpet, which is set against a grand James Bond backdrop, decorated with ropes and stanchions and large 007 lightboxes. We set the stage to make your guests feel like they're walking into an actual Bond movie.
The room will be filled with all things Bond. Picture silhouette lightboxes, 007 movie posters, Bond table centres, big martini glasses, giant playing cards and light-up 007 letters.
Head to the bar to sip a classic 007 martini – shaken, not stirred. Perhaps try your hand at roulette, blackjack or simply catch the eye of one of the many beautiful girls in attendance.
But beware, as you never know who amongst them may be actual secret agents.
Our 007 Themed Décor includes: 
007 Silhouette Lightboxes
Martini Glass Table Centres
Giant 007 Signs
Giant Dollar Signs
Large Feather Table Centres
Giant Dice
Our Bond Entertainment includes: 
Casino Tables
James Bond Look-a-like
Casino Dancers
Speak to one of our Event Experts to help you plan your next 007 themed event.
Sweeten the Festive Season with a Willy Wonka Themed Event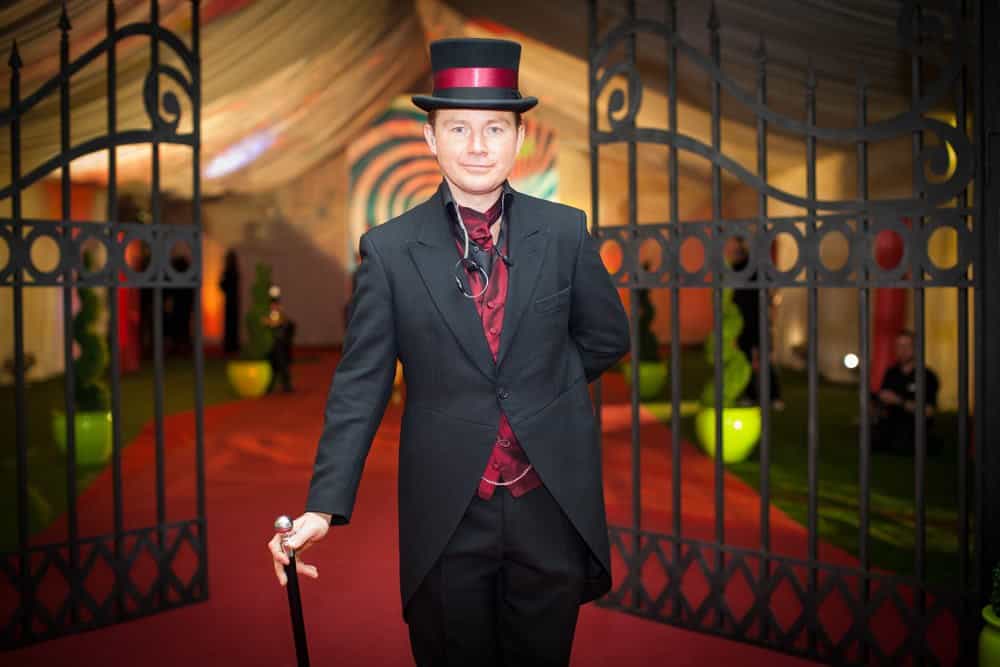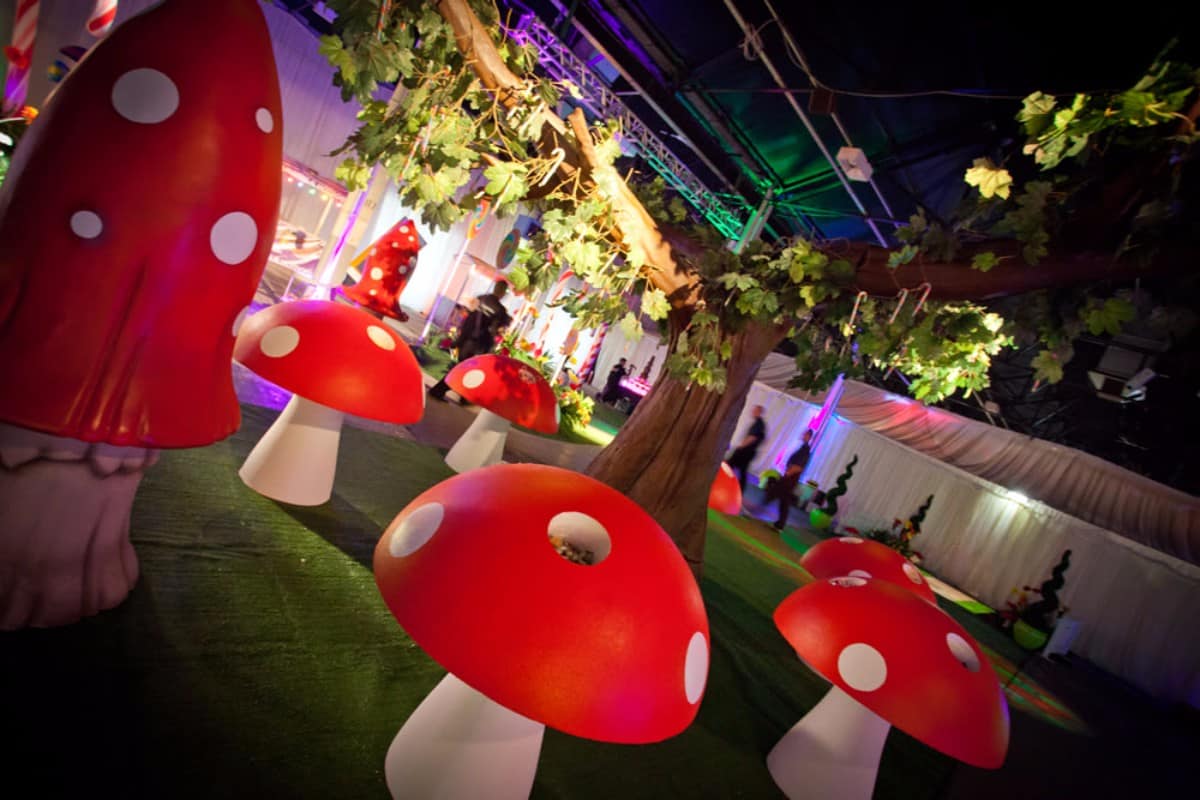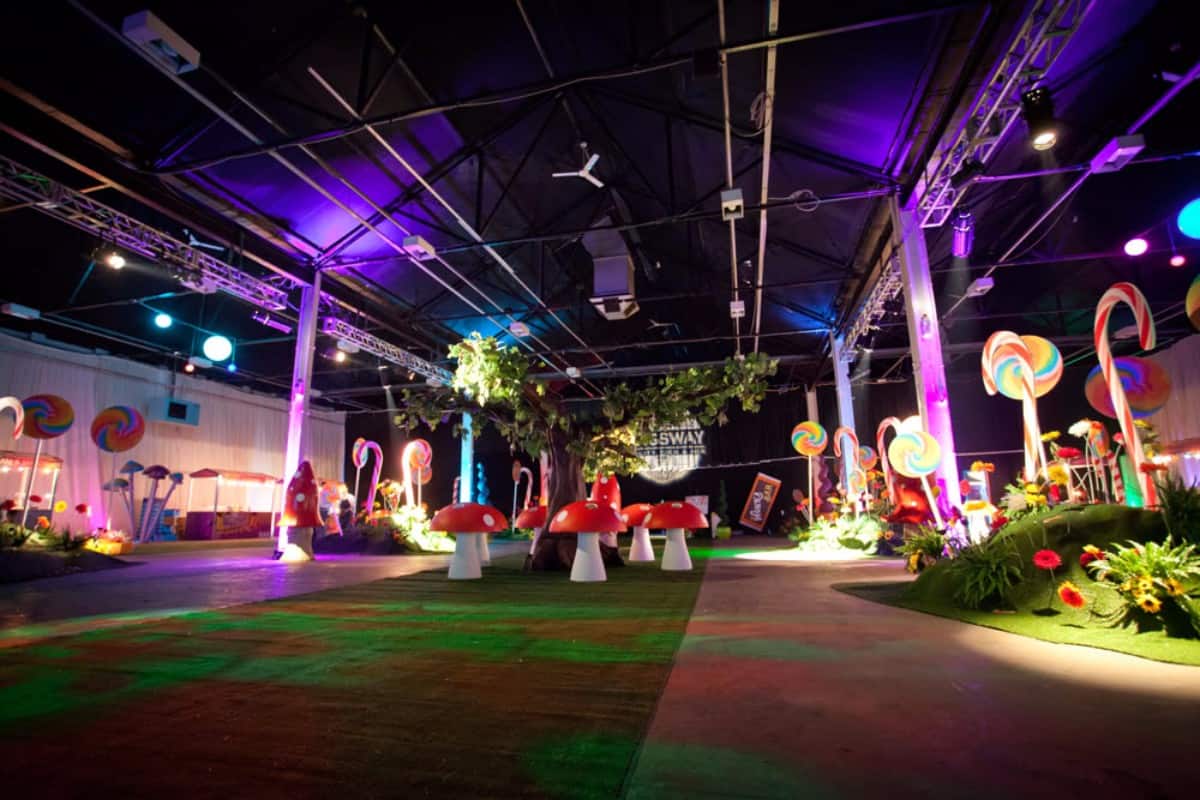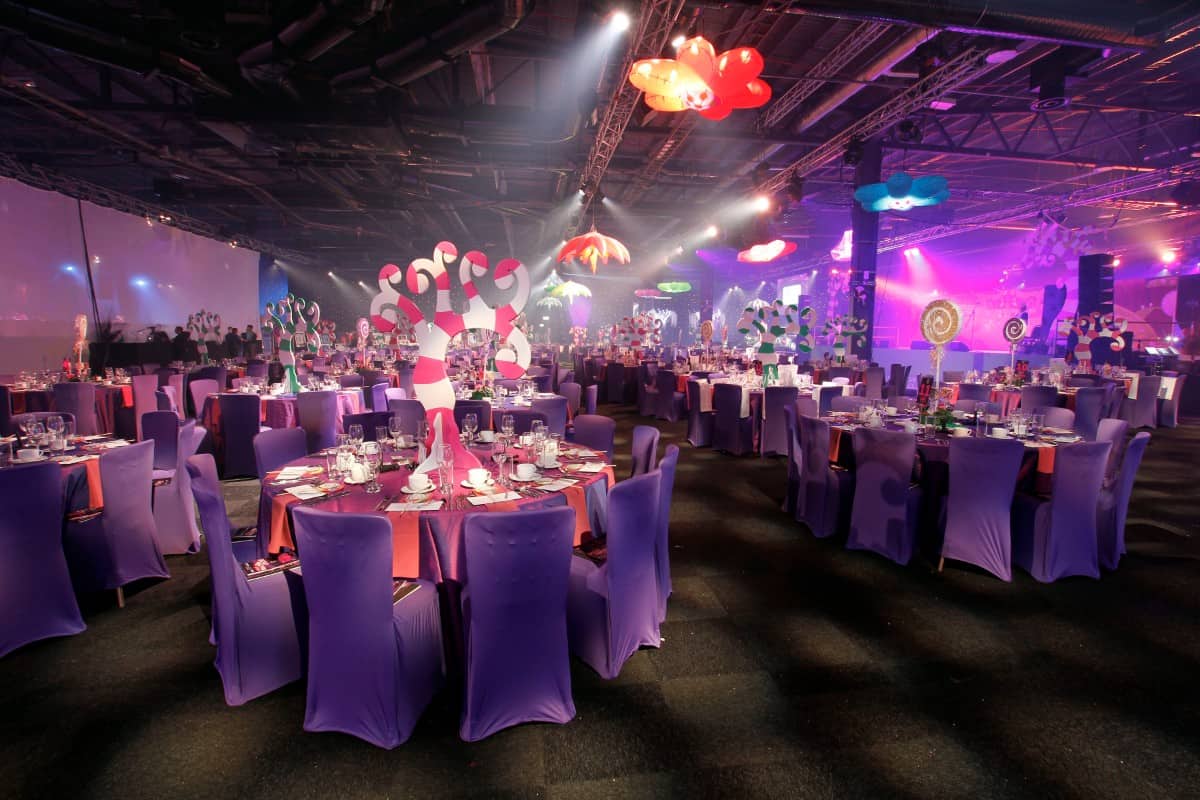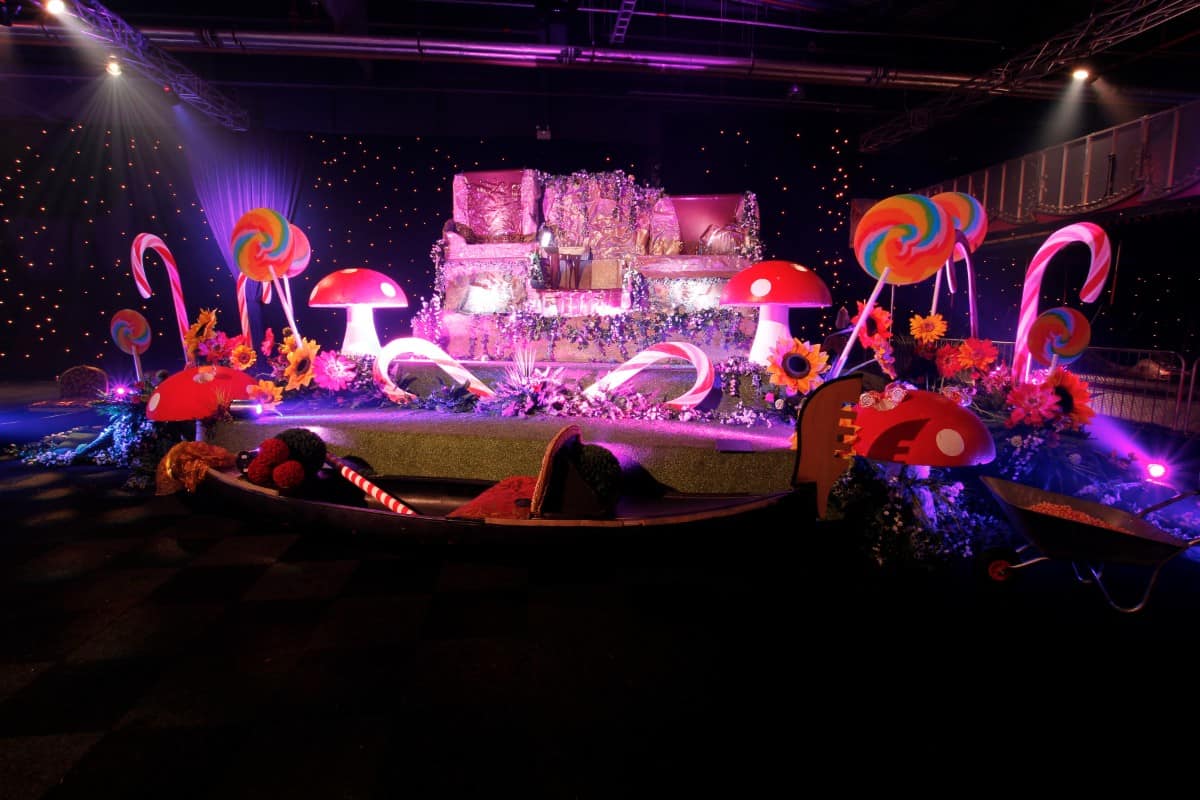 Willy-Wonka-Theme-Table-Centres
Willy-wOnka-Props-and-theme
Giant Willy Wonka Table centres
Willy Wonka Giant Toad Stools
Wonka Themed Charity Event
Themed Props & Decor for Charity Ball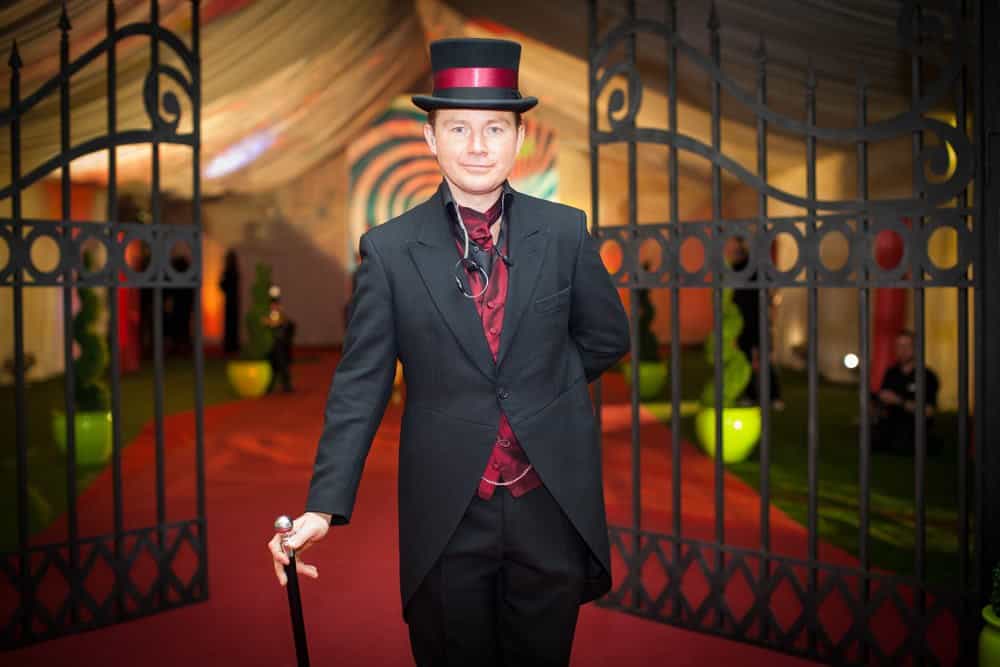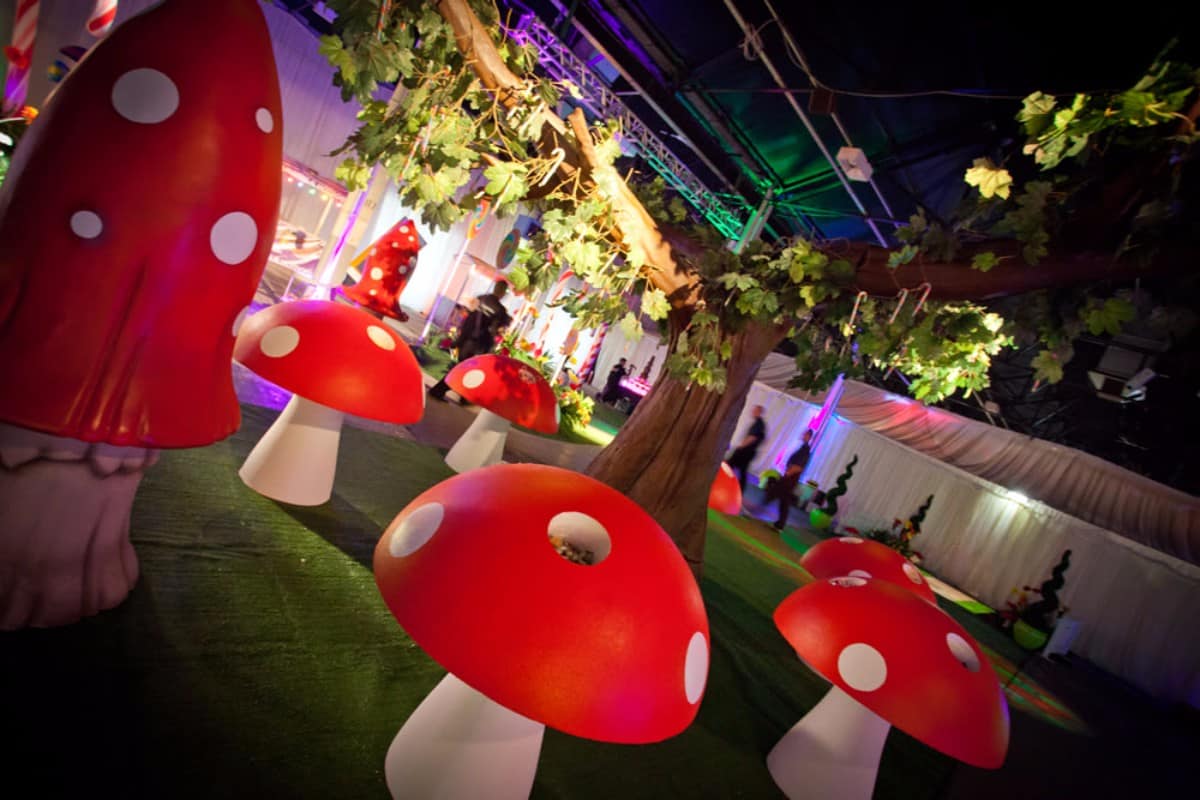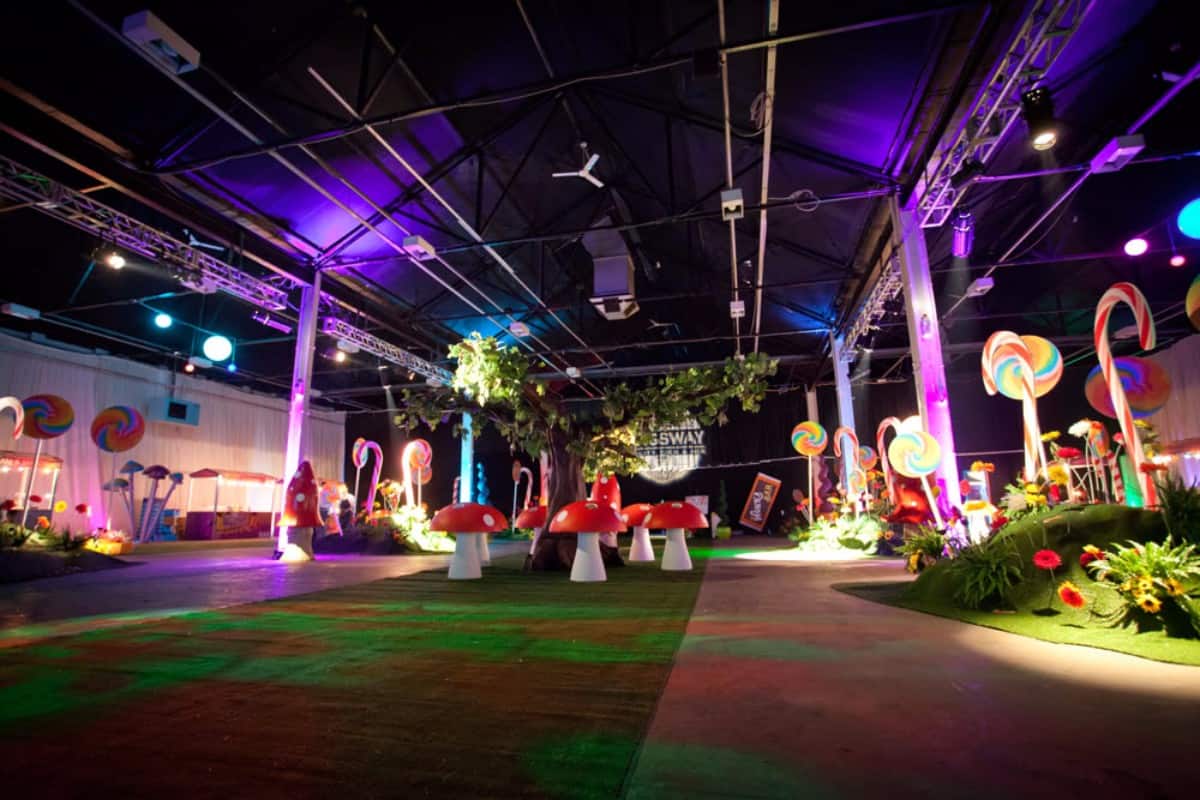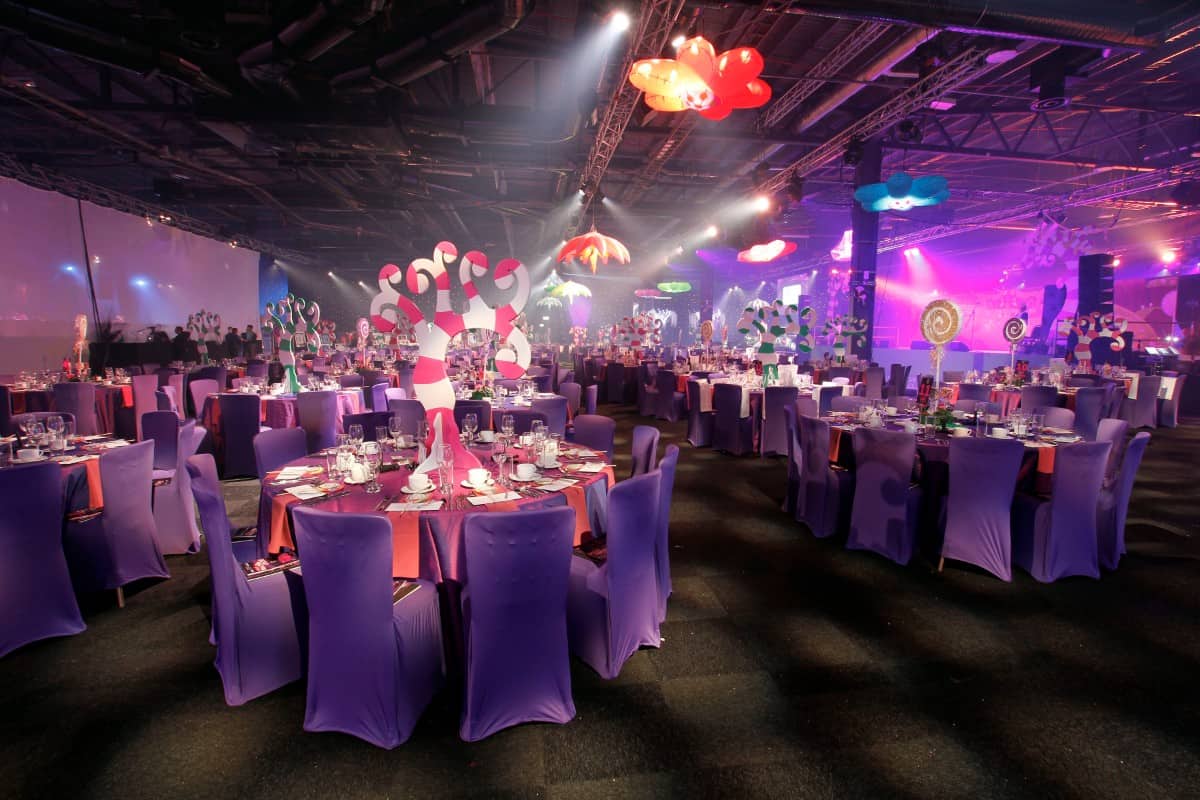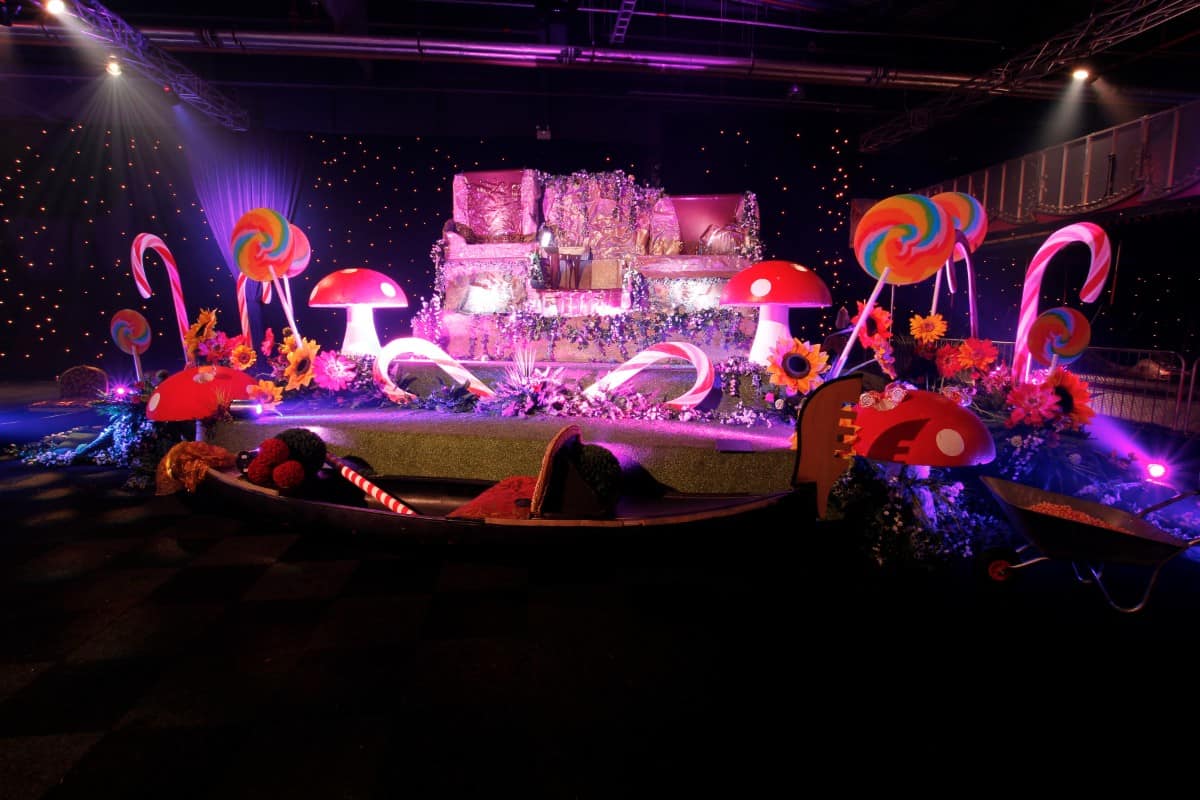 Sweeten the Festive Season with a Willy Wonka Themed Event
Grab a Golden Ticket and walk into the magical world of Charlie and the Chocolate Factory with a Willy Wonka Themed Event!
Eventologists will give you all the tips you need to make your Willy Wonka Event the sweetest party possible for this festive season.
Walk through the Wonka Gate into a room full of colour, lighting and spectacular props. The room can be decorated with Giant Lifesize Trees, Toad Stools and Sweets everywhere!
Decorate the tables with bright purple and red colours, with Giant Wonka Trees and Lollipop Table Centres that will make you feel like you're back in your childhood. Charlie and the Chocolate Factory Toad Stools stools can be dotted around the room to  Willy Wonka Entertainers will be there to entertain your guests and make it the ultimate Willy Wonka event.
Willy Wonka Themed Props and Décor may include:
Toad Stools
Lollipop Props
Candy Cane Props
Grass Walkway
Wonka Entrance Gate
Life-size Trees
Willy Wonka Themed Table Centres
Willy Wonka Themed Entertainment may include:
Willy Wonka Look-a-Like
Oompa Loompa Look-a-like
Mirror Photobooth
Willy Wonka Themed Stilt-walkers
Candy Cane Stilt-walkers
Sweet Hostesses
Contact one of our Event Specialists today to help you build the sweetest Willy Wonka Theme for your holiday party.
The Top 6 Corporate Christmas Party Themes This Festive Season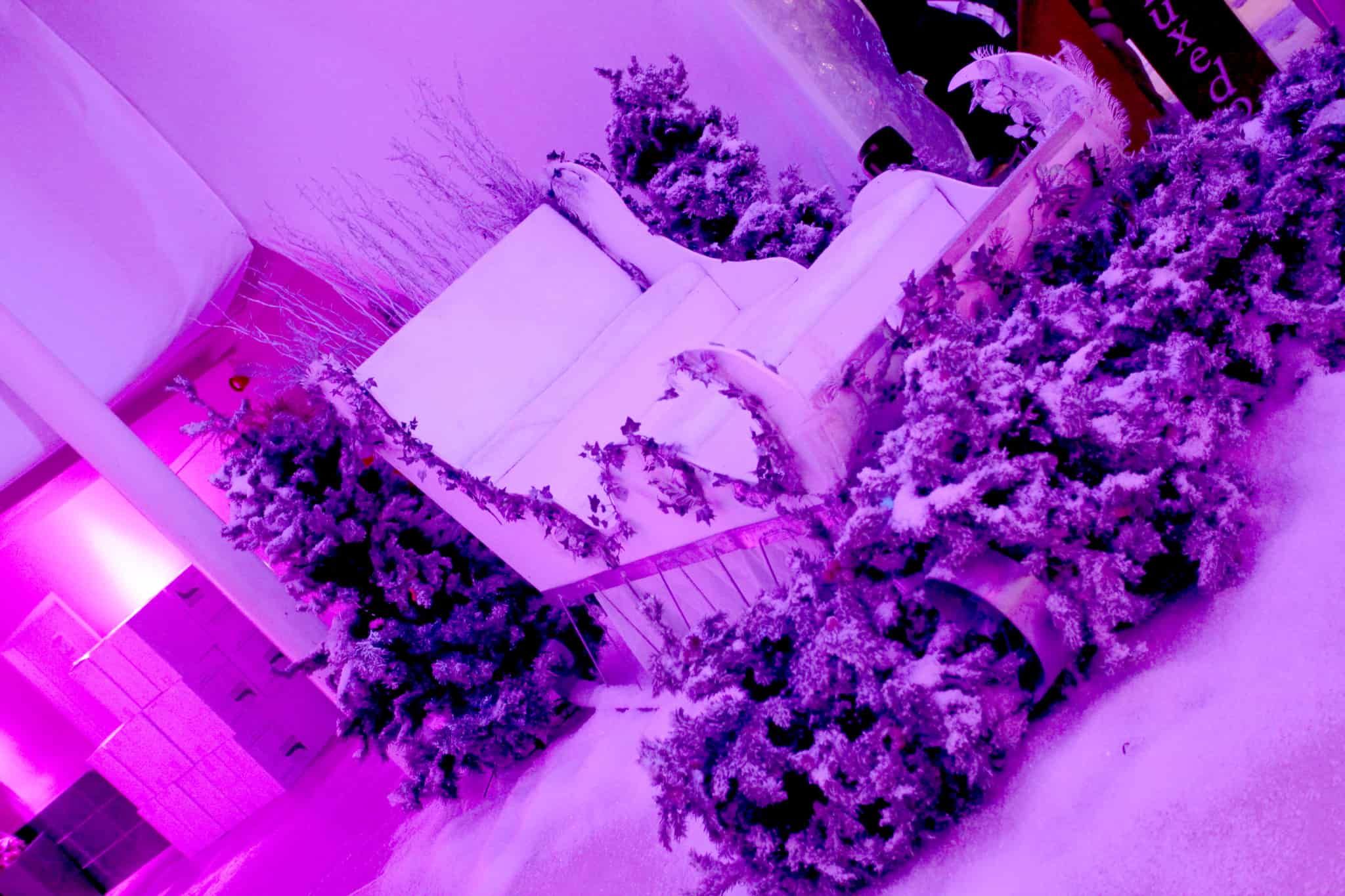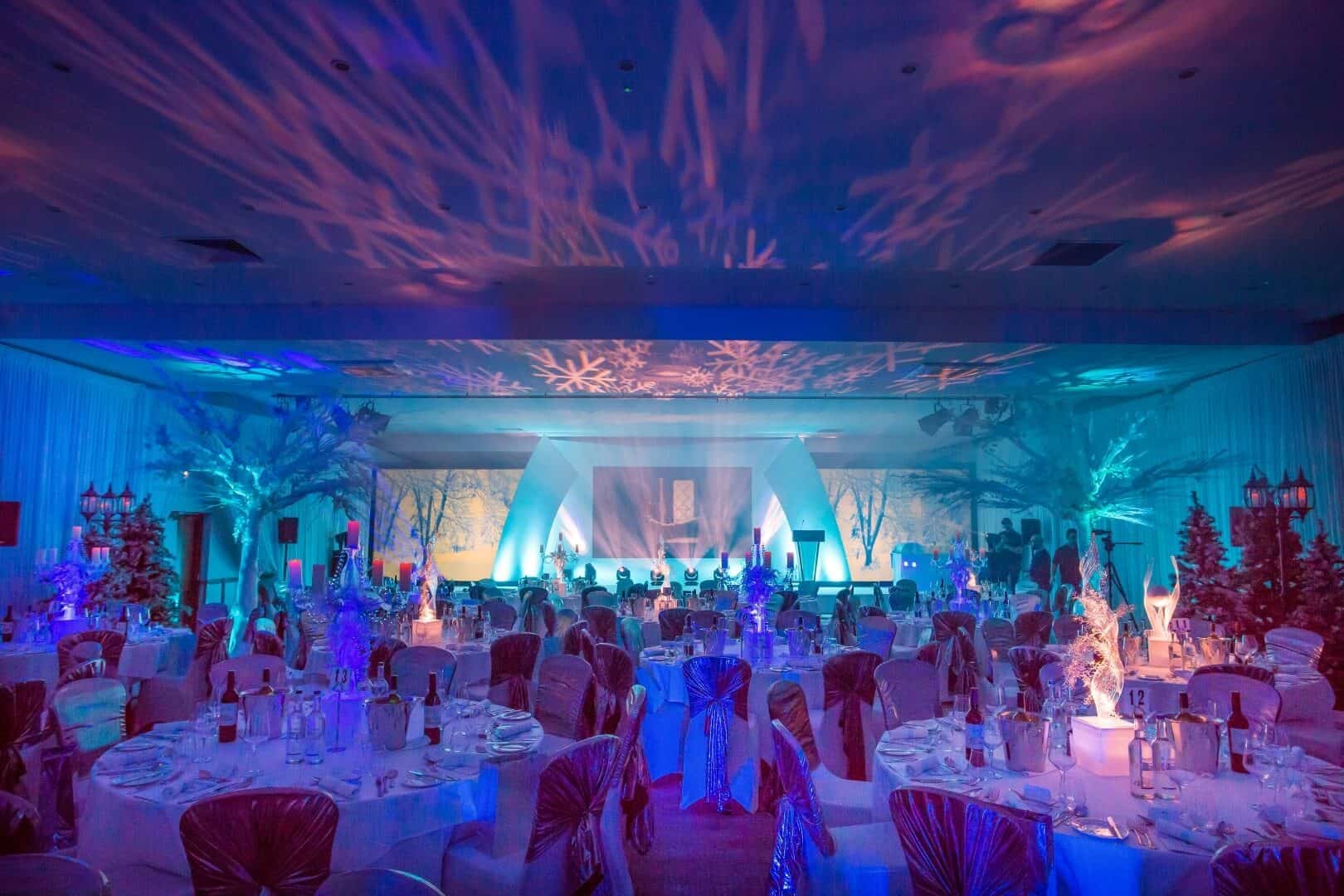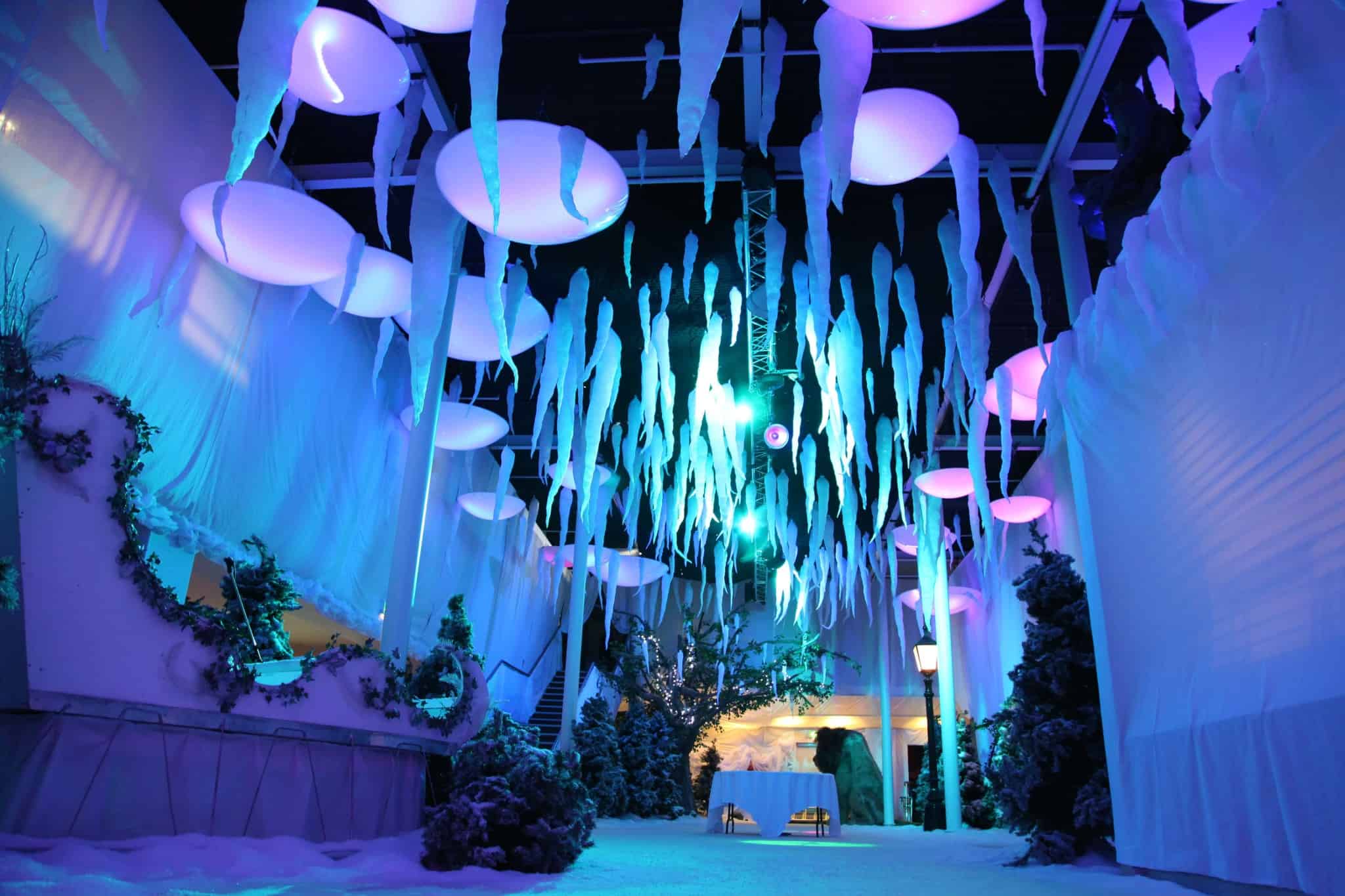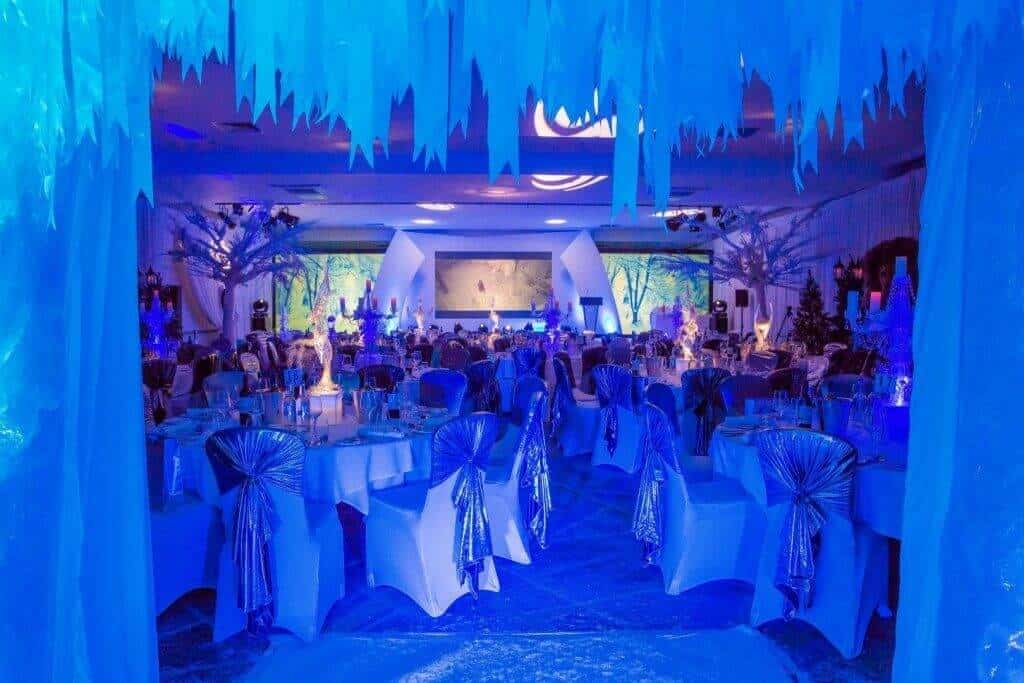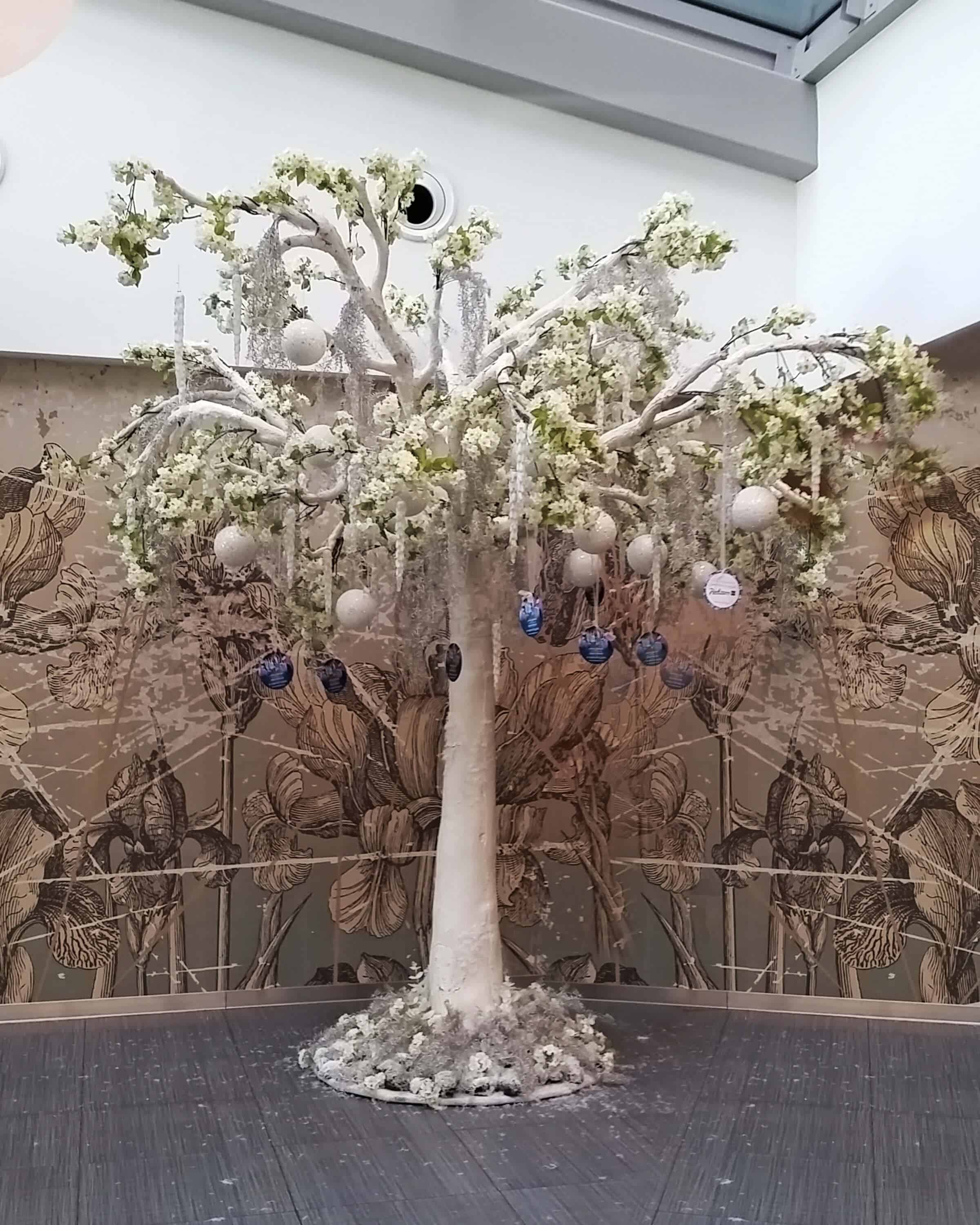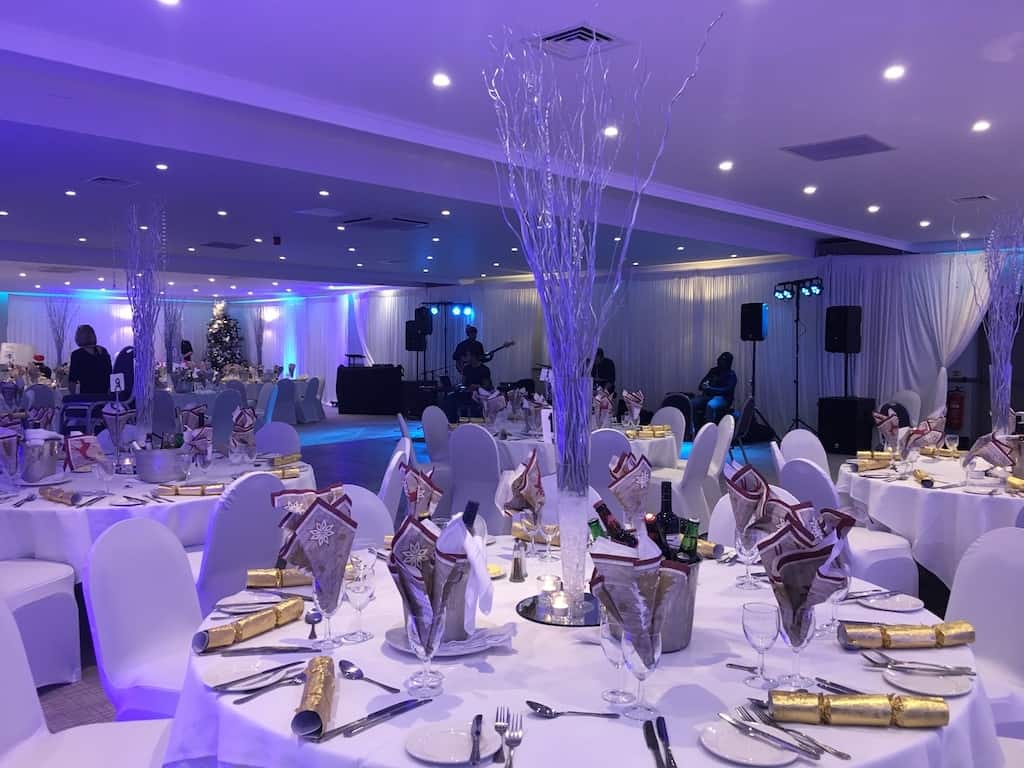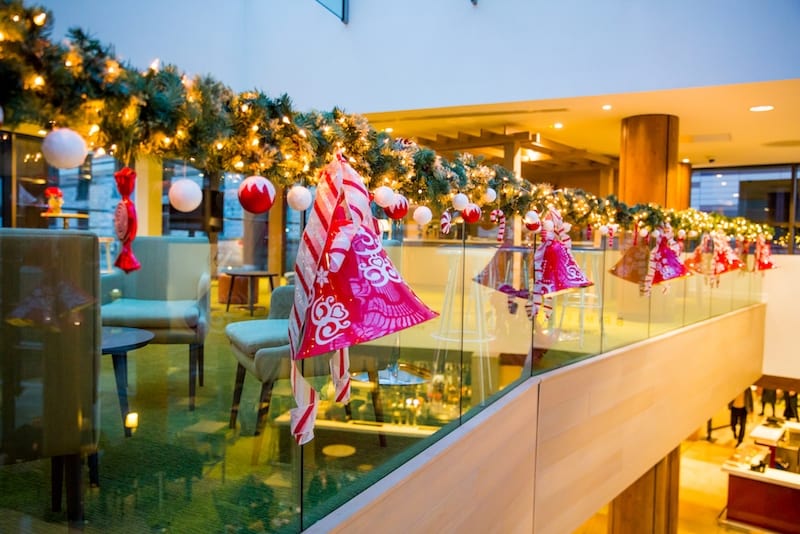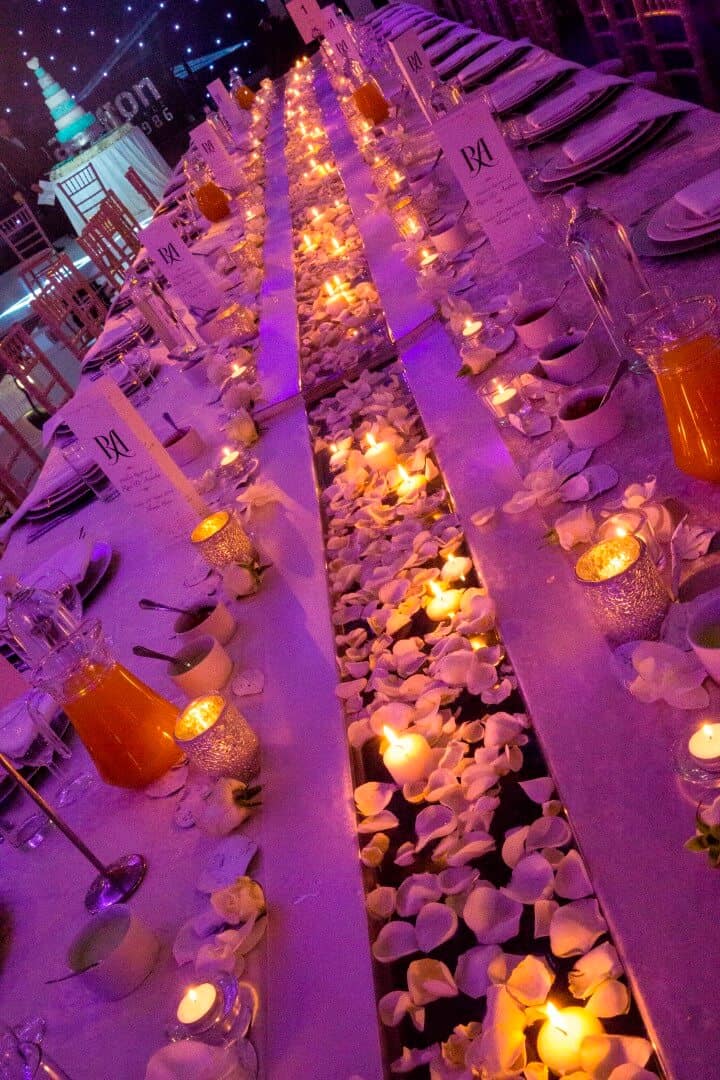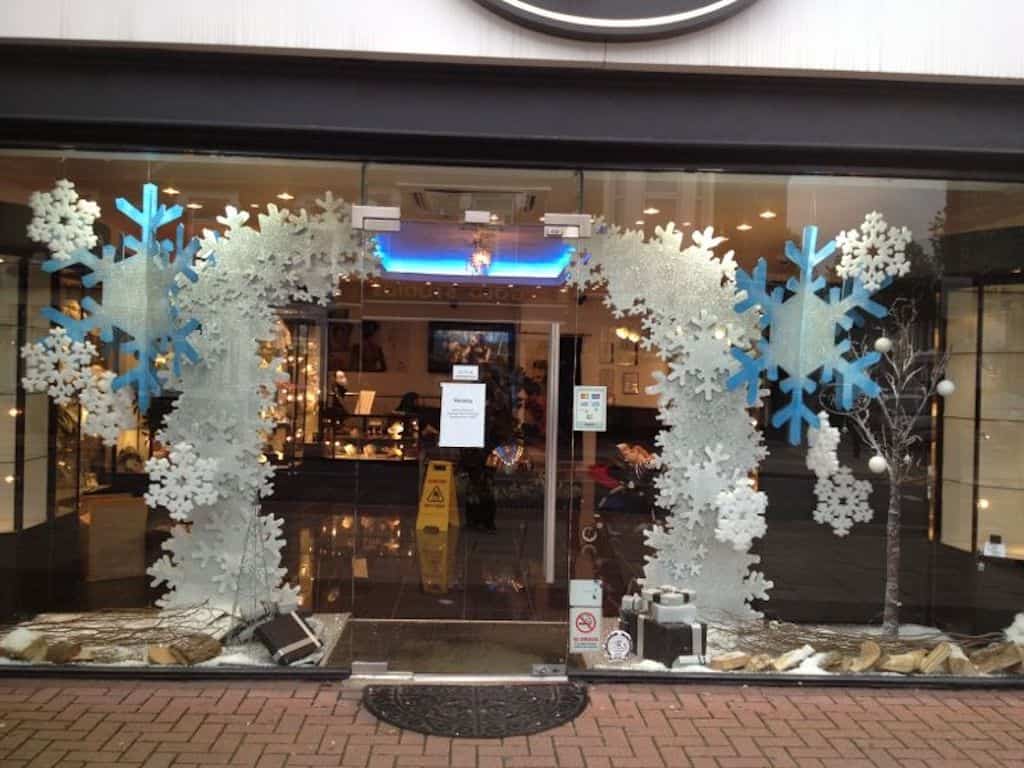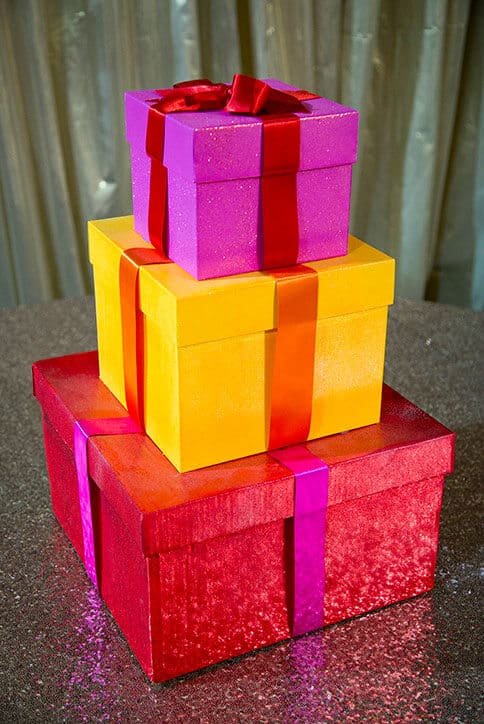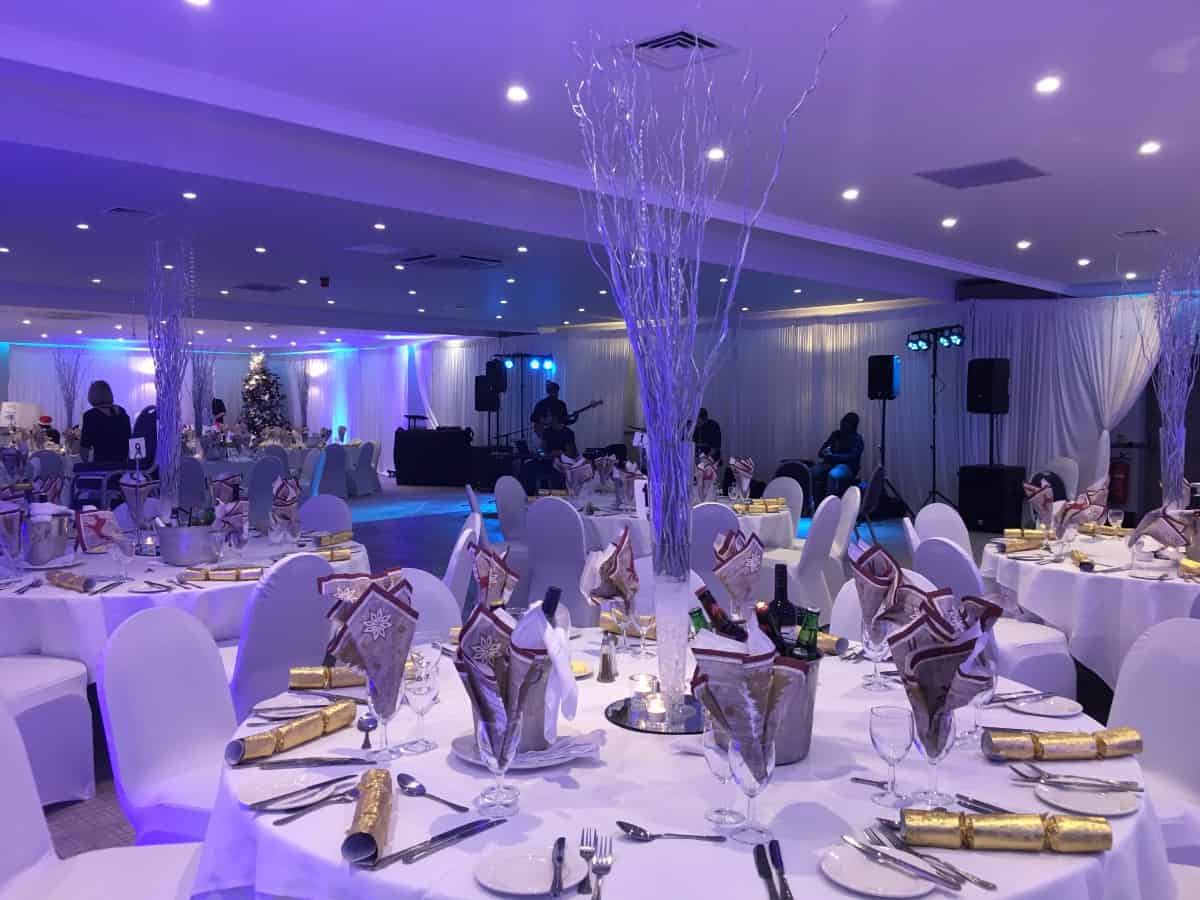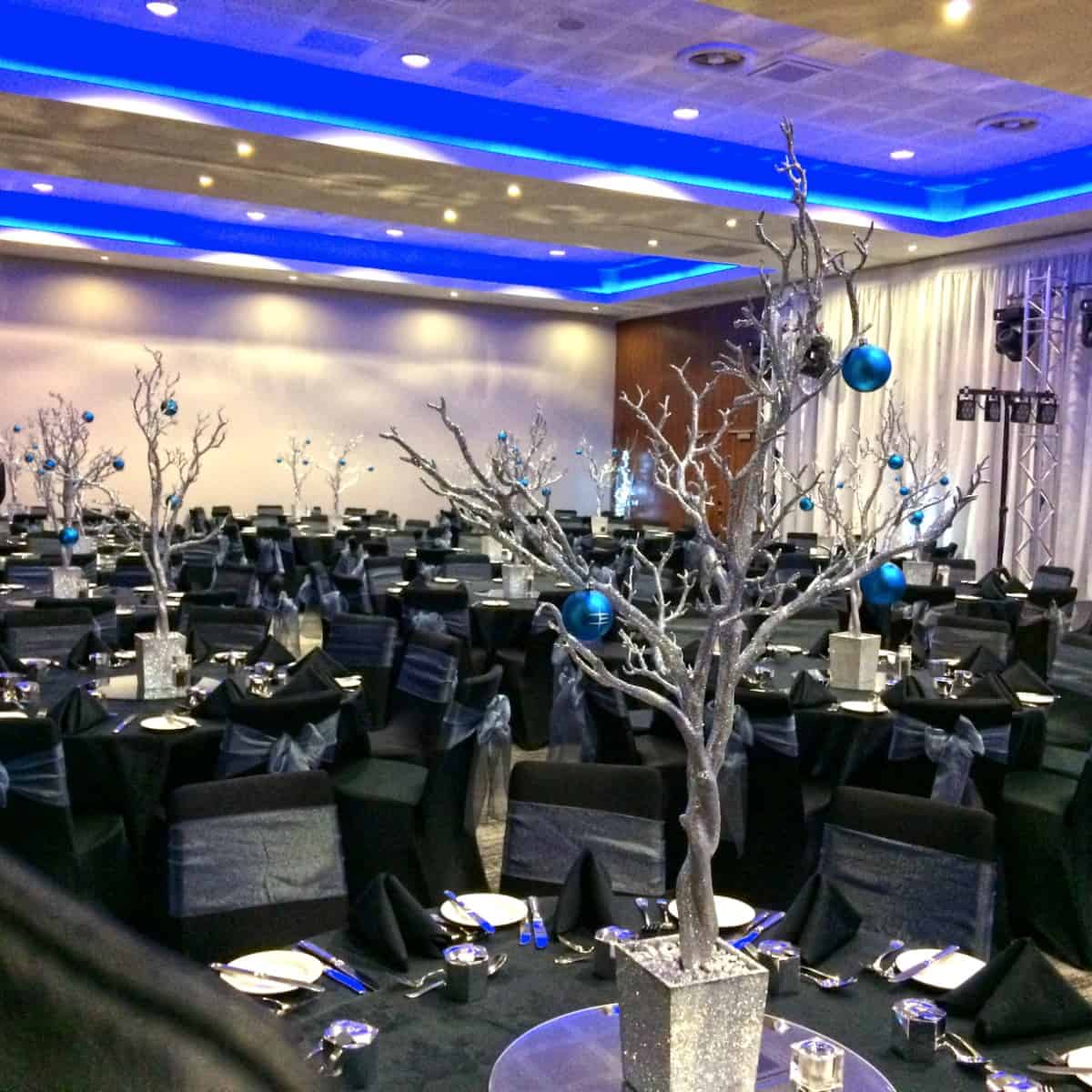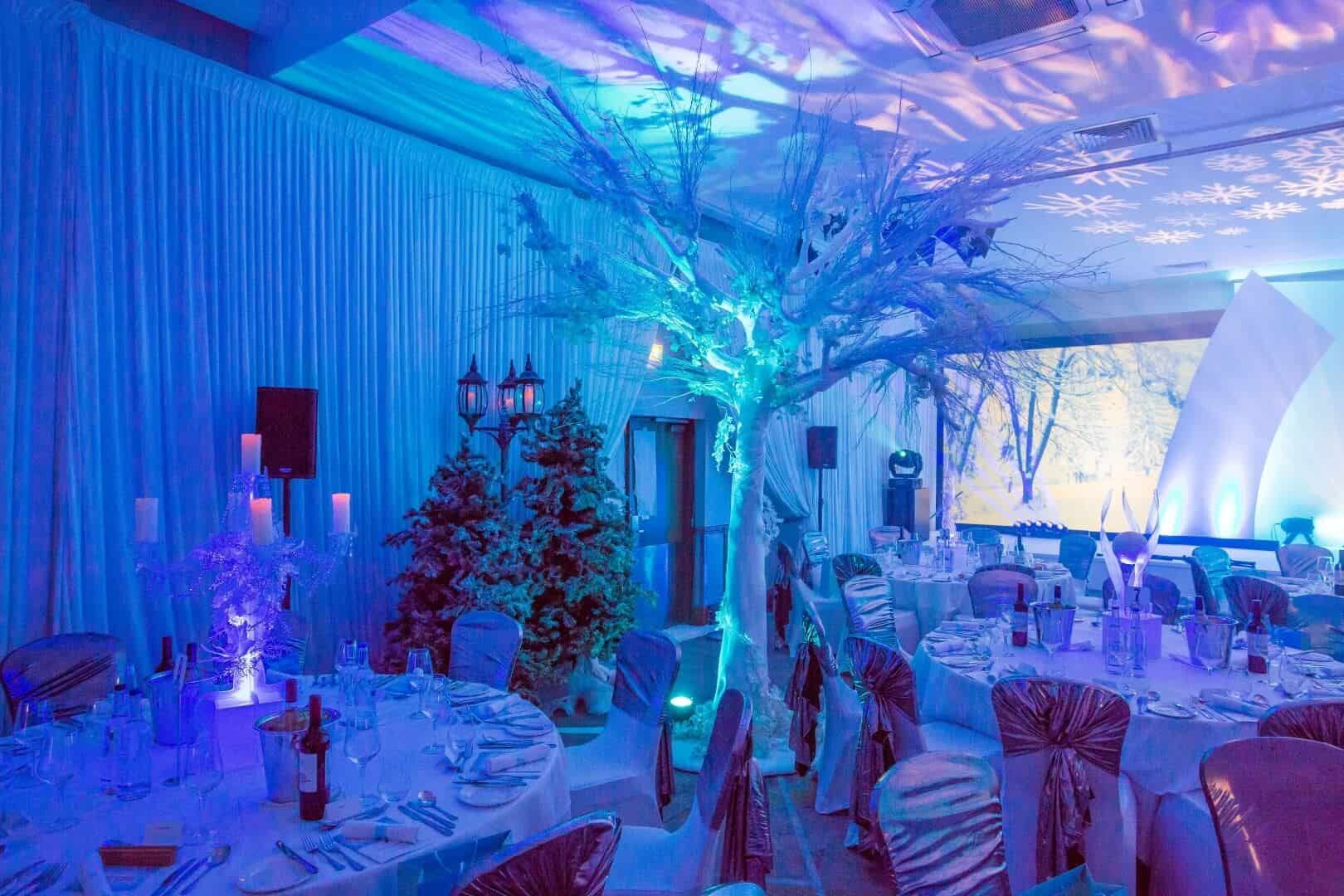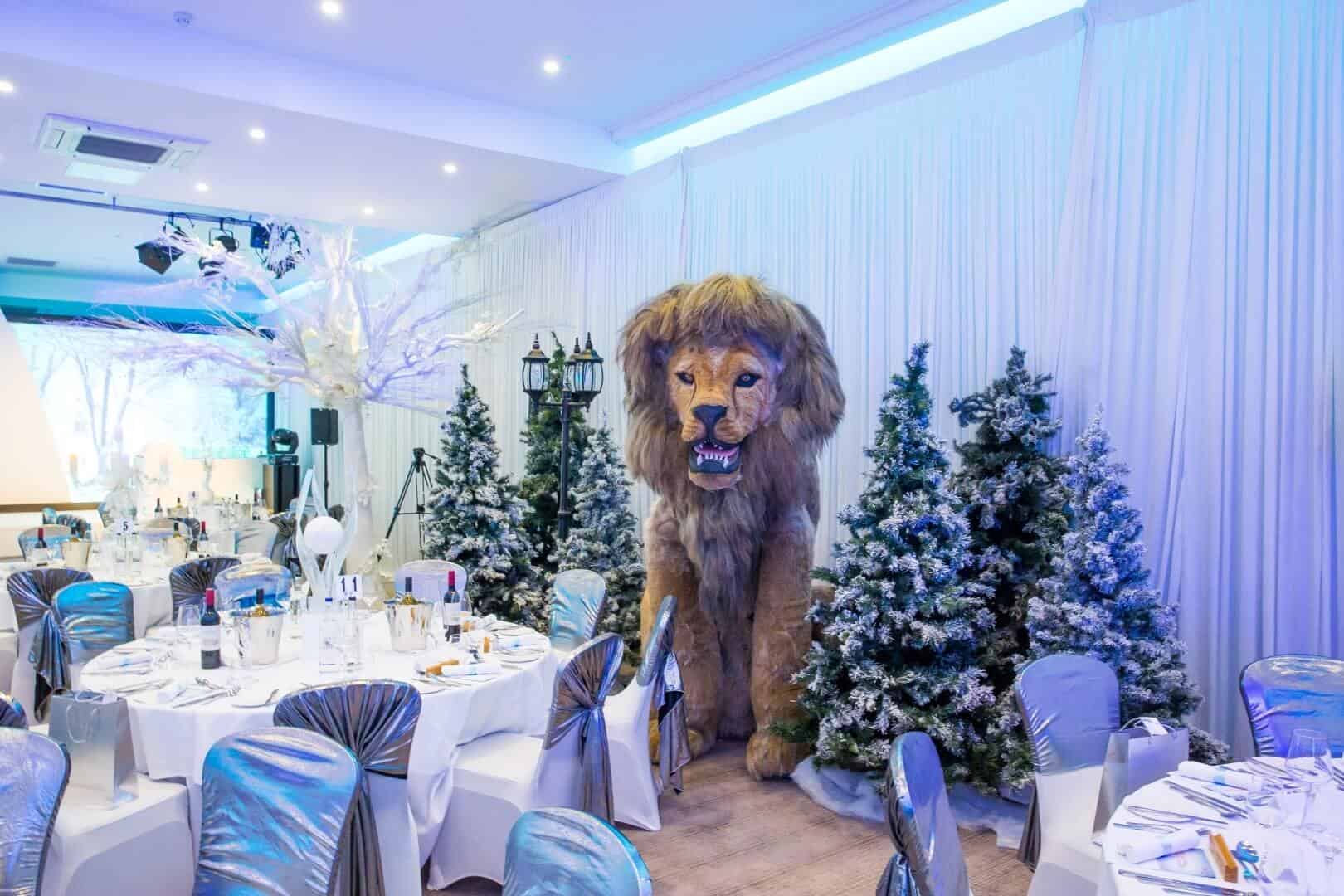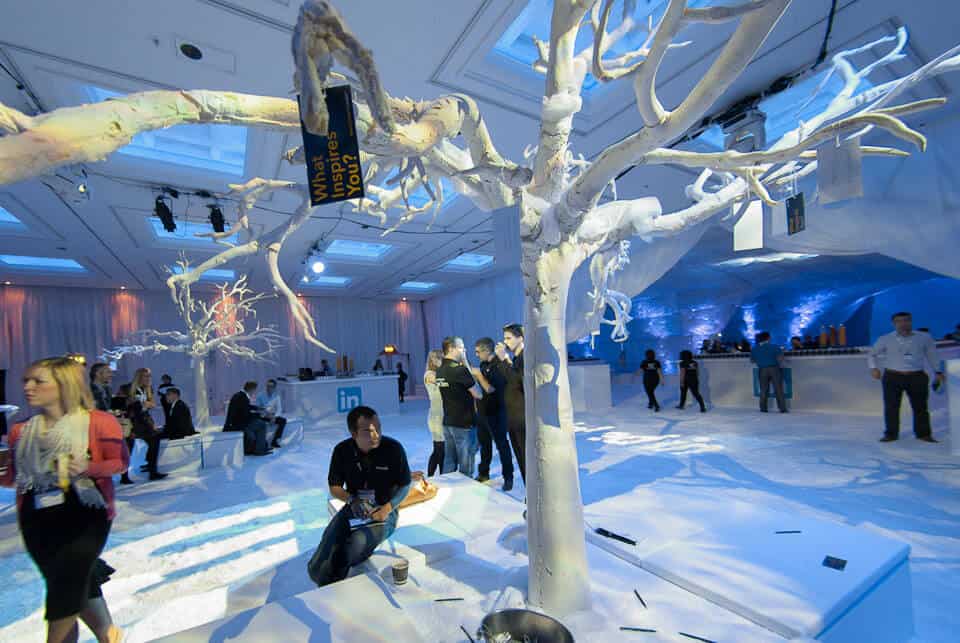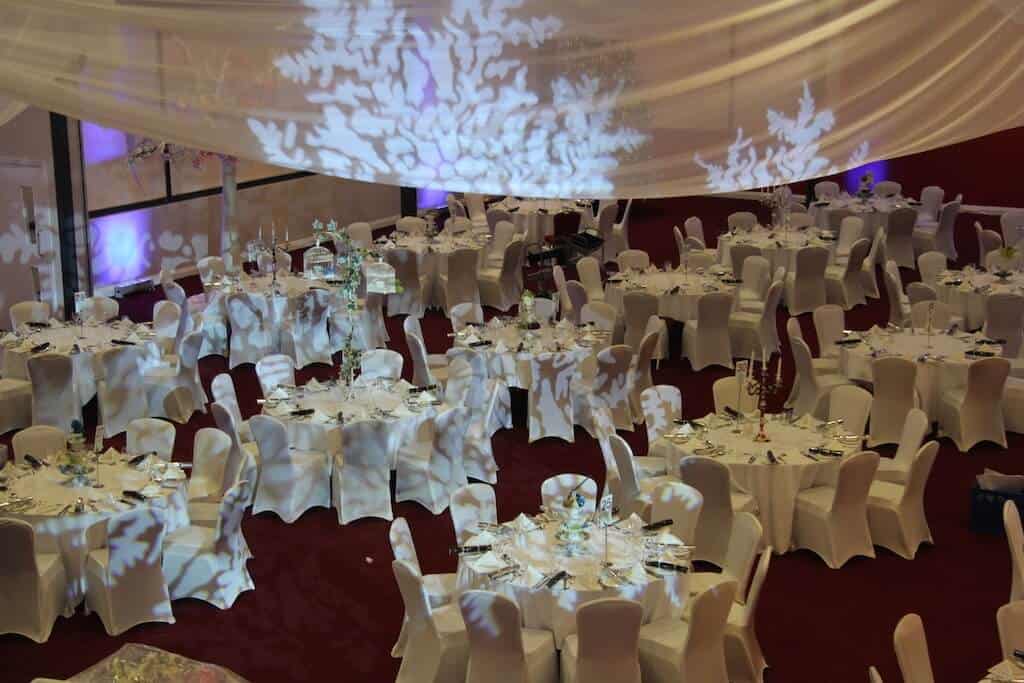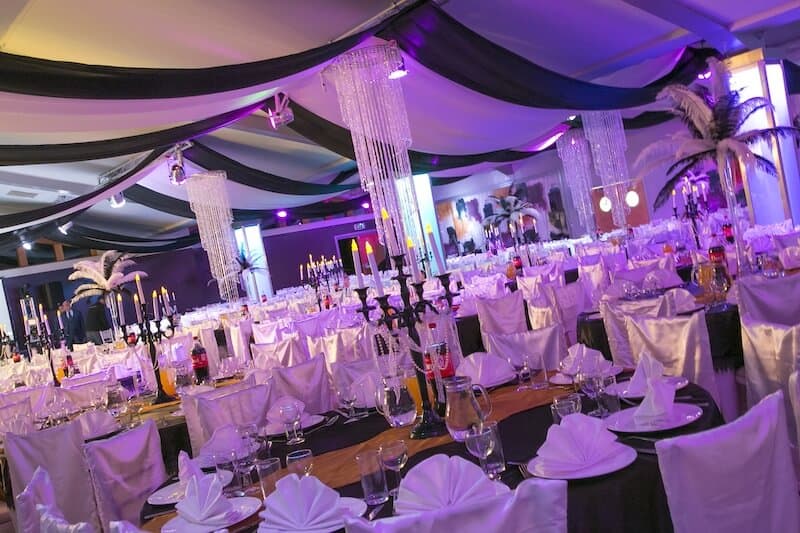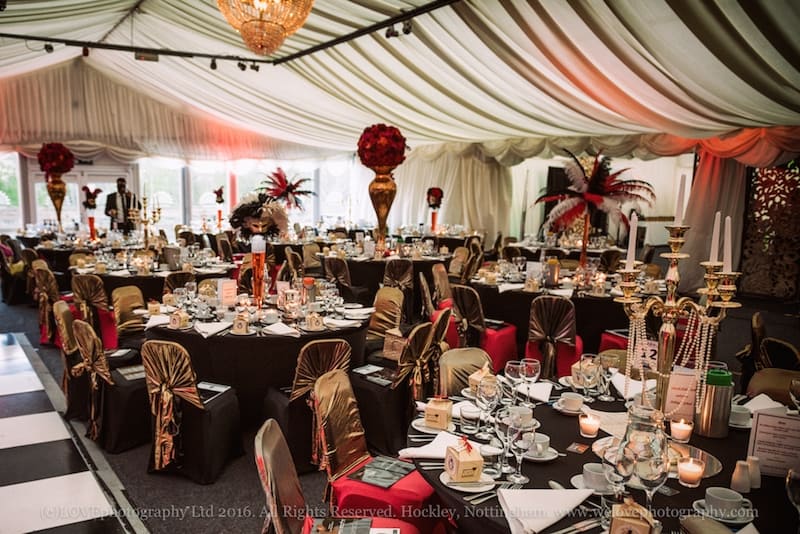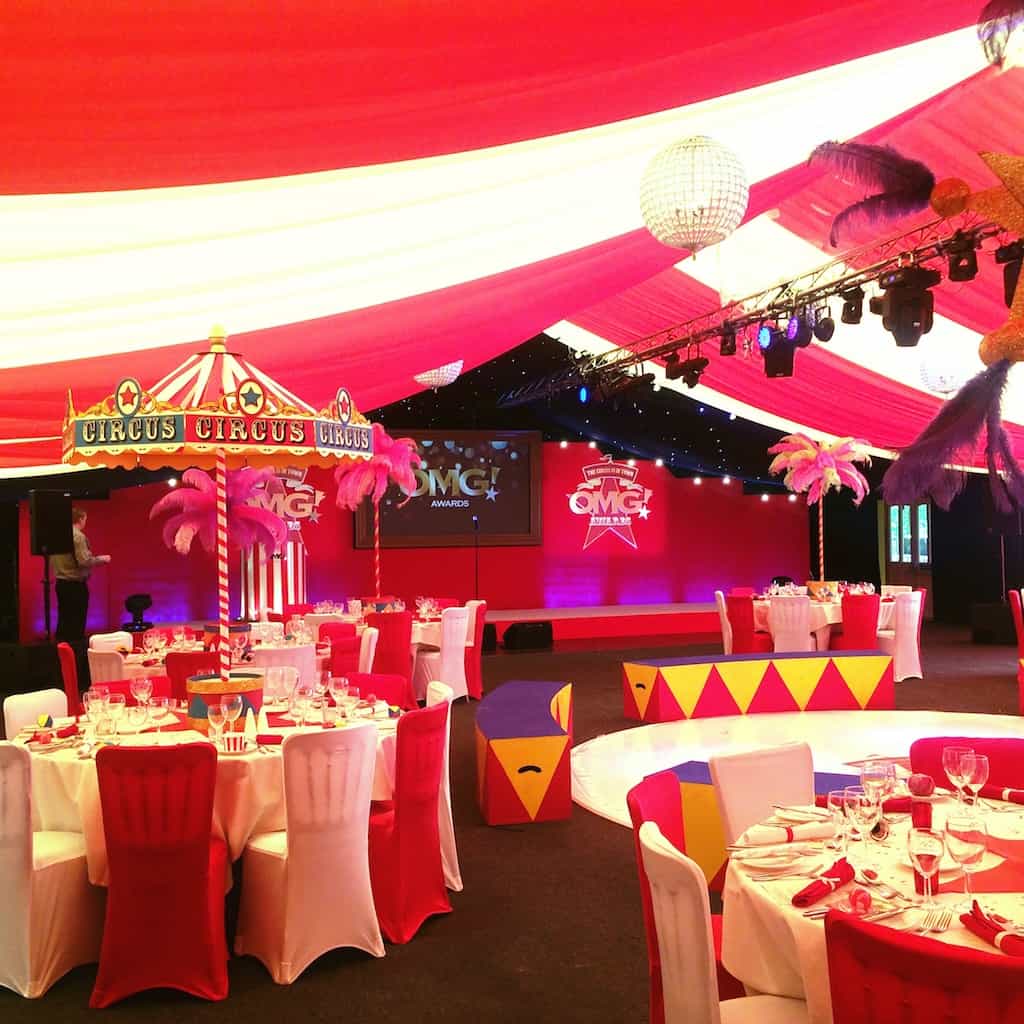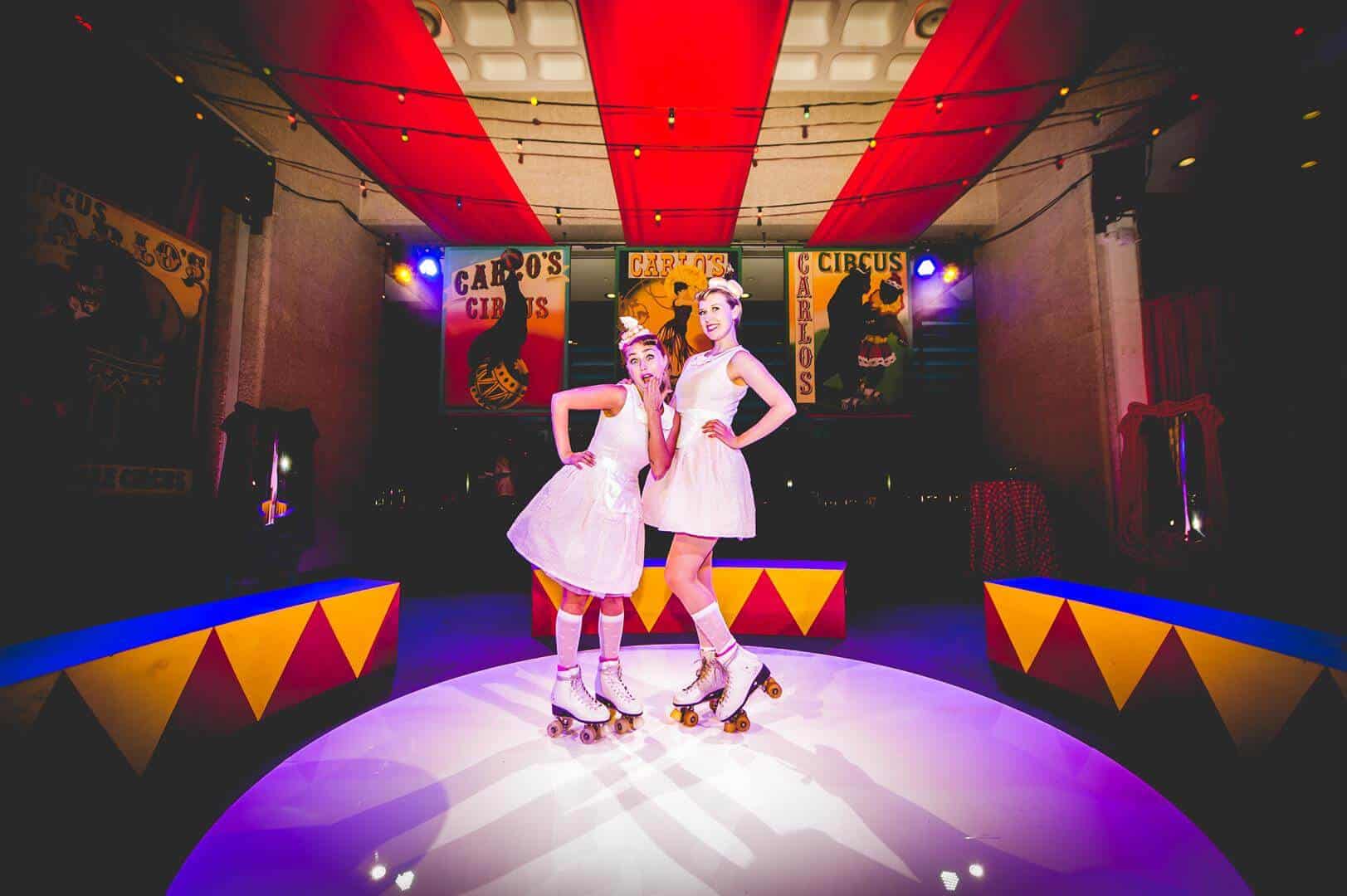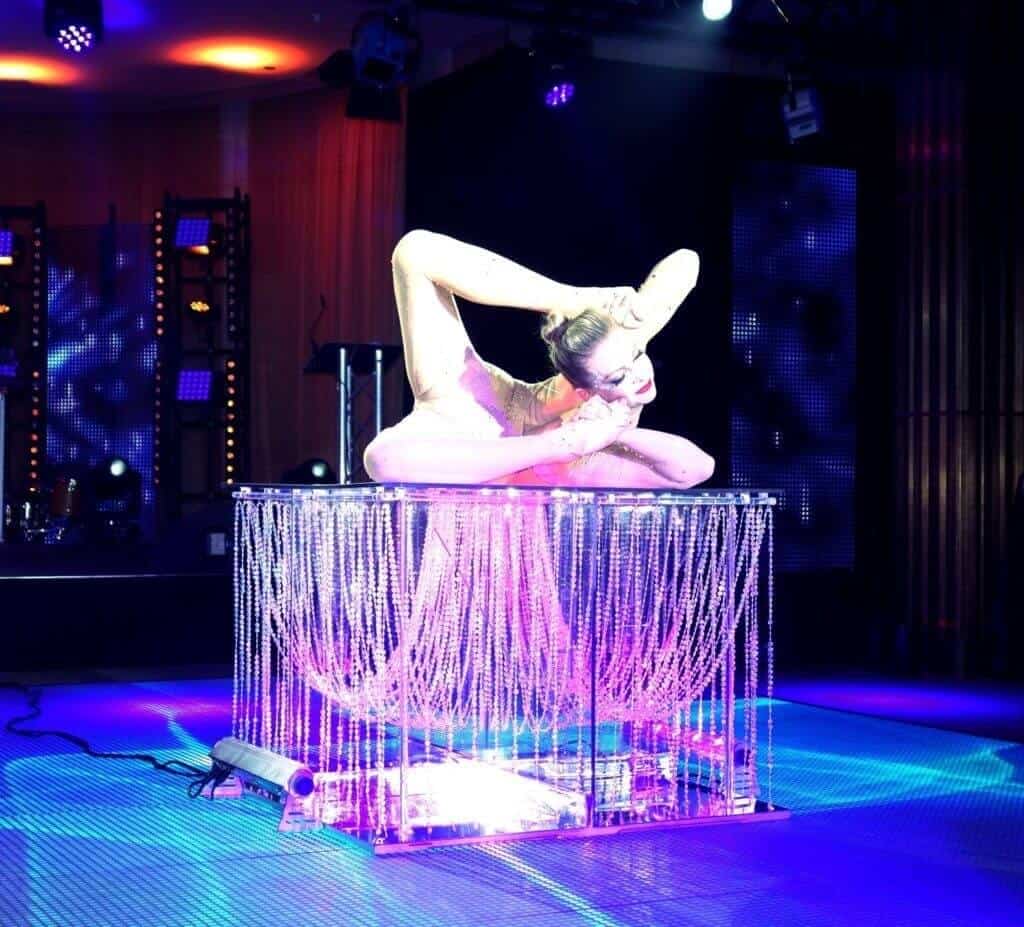 Narnia-Christmas-Decorations
Narnia-Christmas-Decor-1024x683
Radisson-Blu-Christmas-Tree
Commercial-Christmas-Event-Theming
Commercial-Christmas-theming
Christmas-Table-Decorations
Christmas-Red-and-White-Chair-covers
Christmas-box-table-centre
Radisson-Blu-Christmas-Tree-819x1024
Narnia-Christmas-Tree-683x1024
christmas themed table centre
Narnia-White-Tree-Prop-for-Hire
Narnia-Snow-Drenched-Trees
Winter-Wonderland-Theming-Ideas
Winter-Wonderland-Table-Centres0
Winter-wonderland-ice-tunnel
Great-Gatsby-Entertainment-2
Great-Gatsby-Themed-Table-Centre-Large
Great-Gatsby-ceiling-dressing1
N-Masquerade-Themed-Event-Large-Small
Red-and-Gold-Masquerade-Themed-Event
Masquerade-Themed-Table-Centre
Masquerade-themed-decoration
Red-Circus-Themed-Table-Centres
Large-Circus-Poster-Props
Circus-Themed-Table-Centre-1
Circus-themed-event-Large1
circus-themed-contortionist-performing-resize-1024x927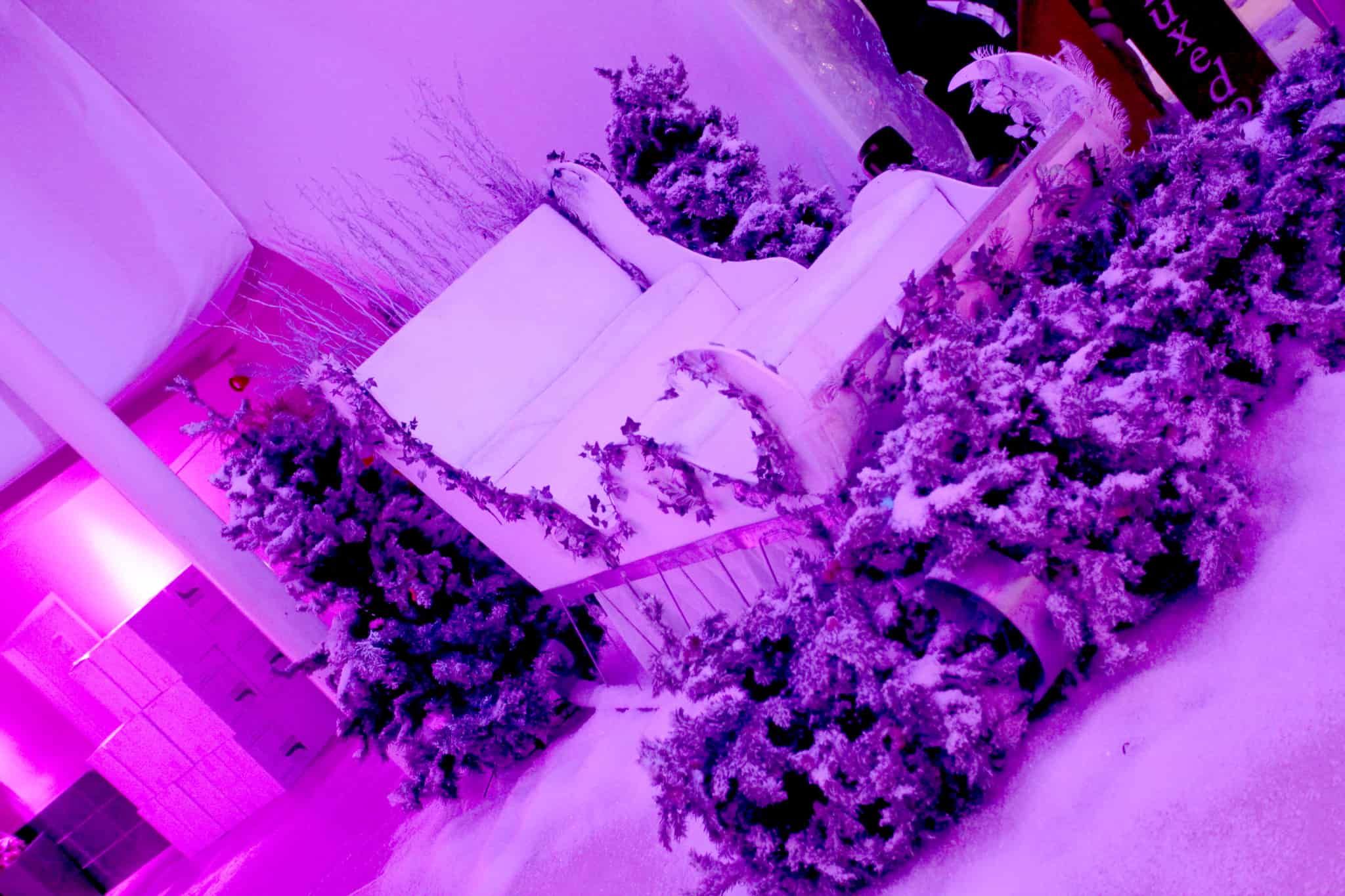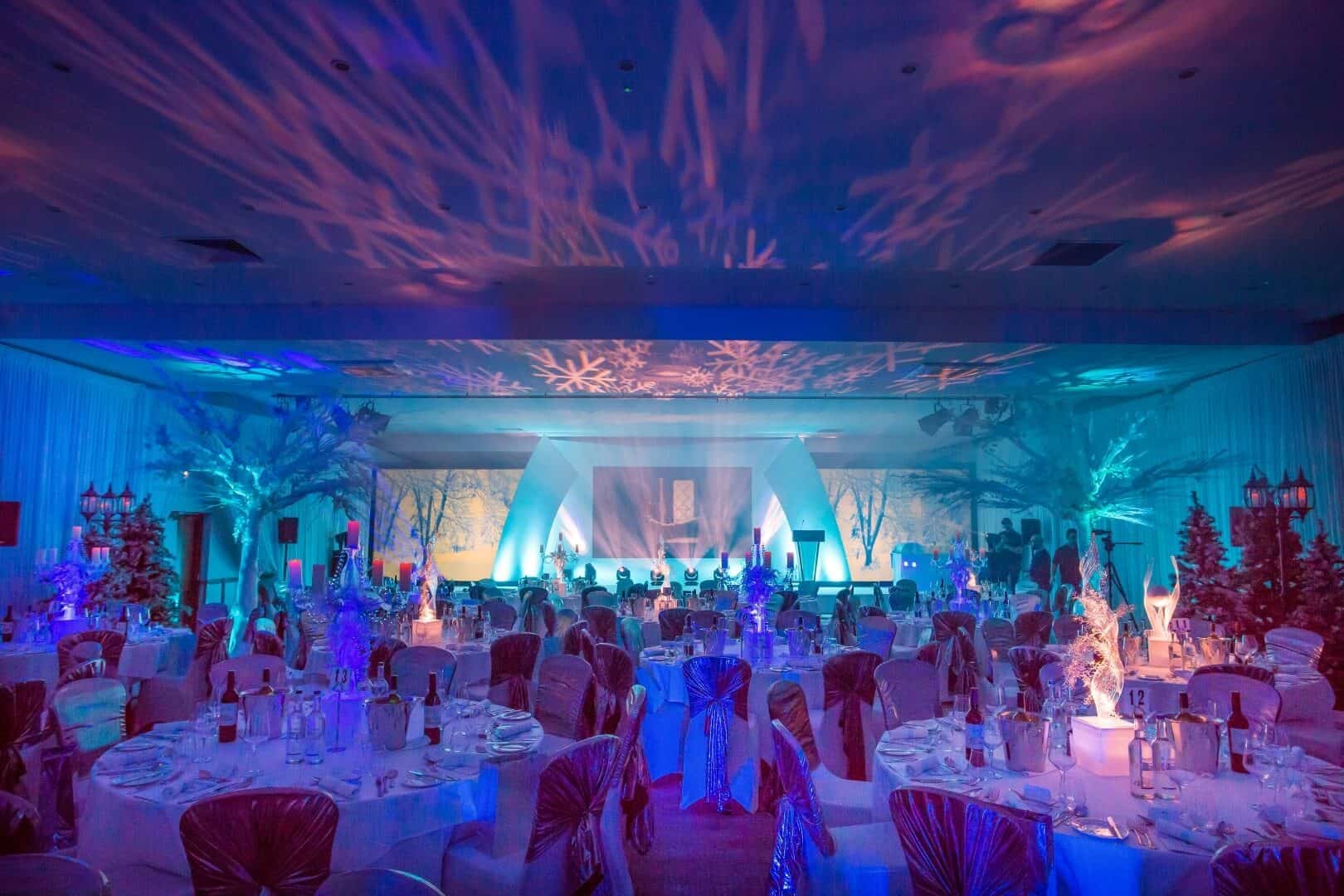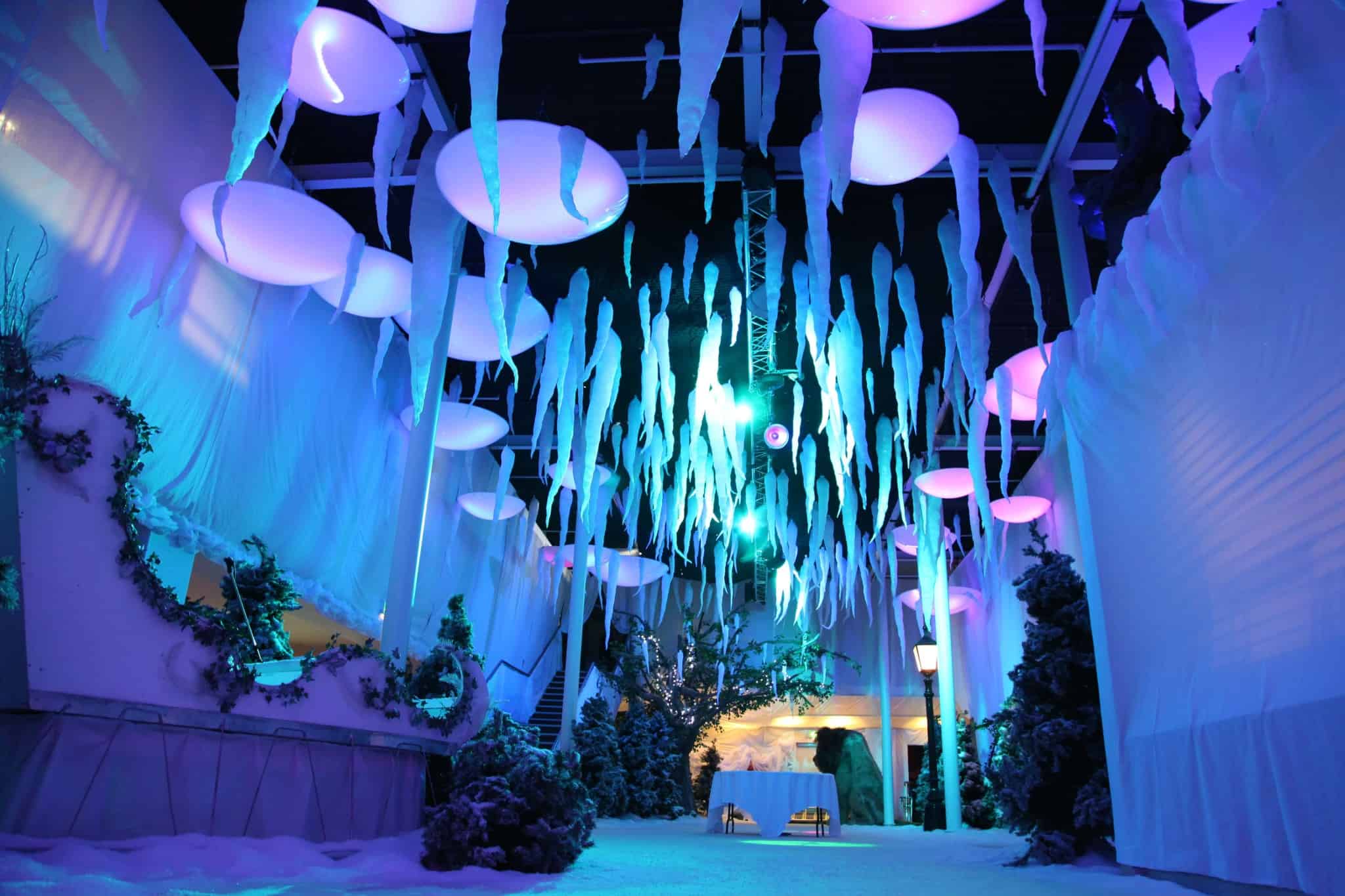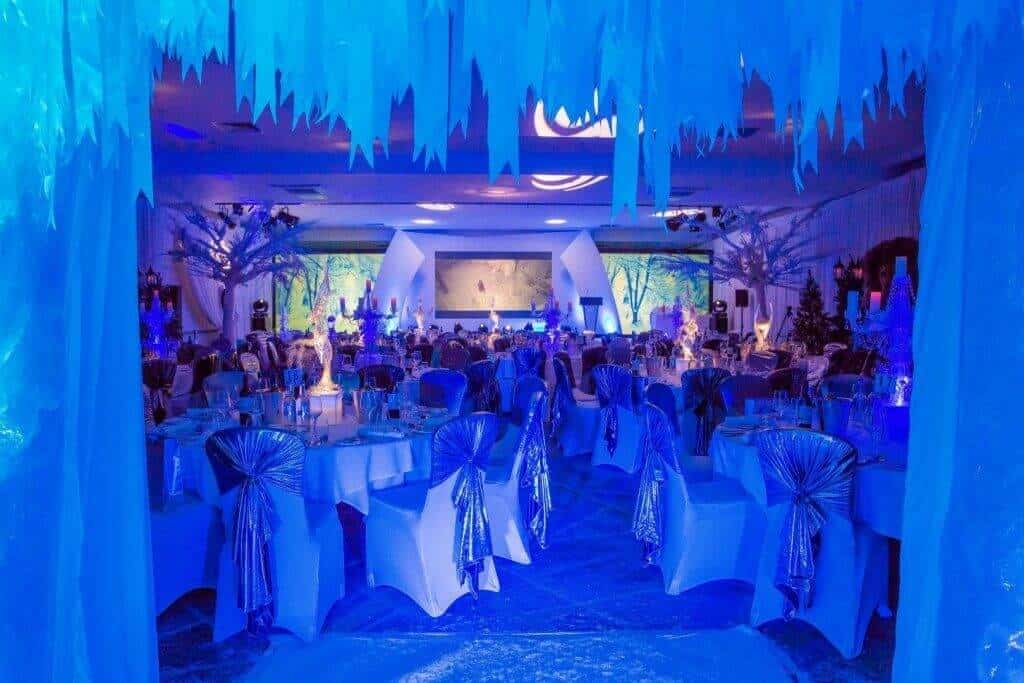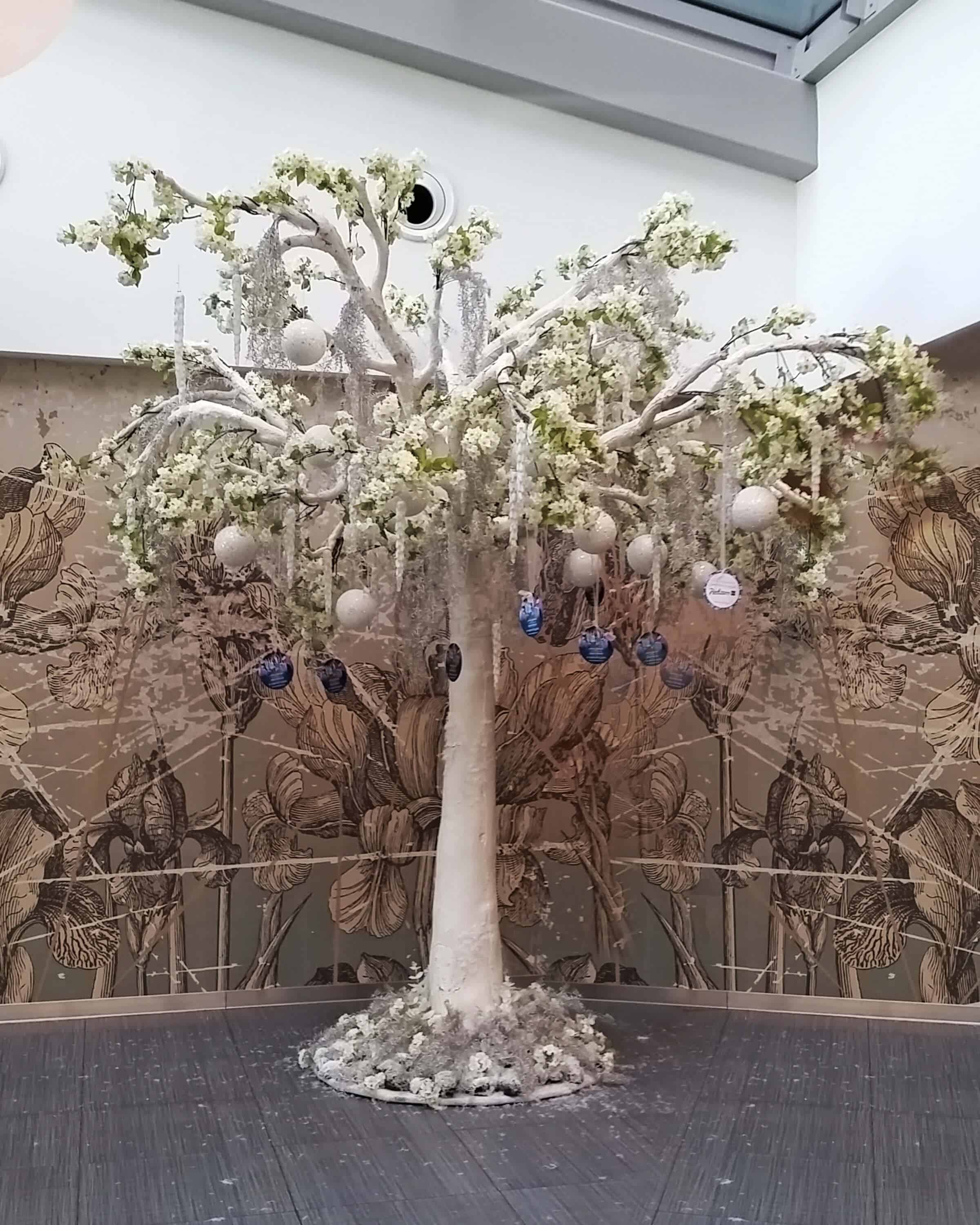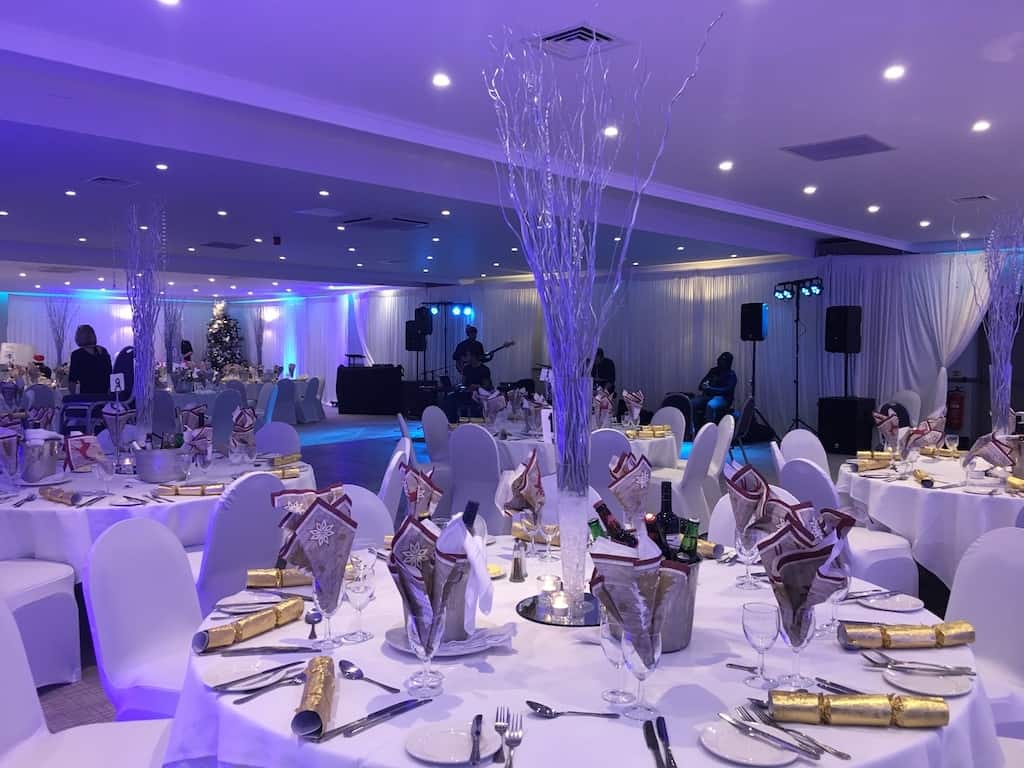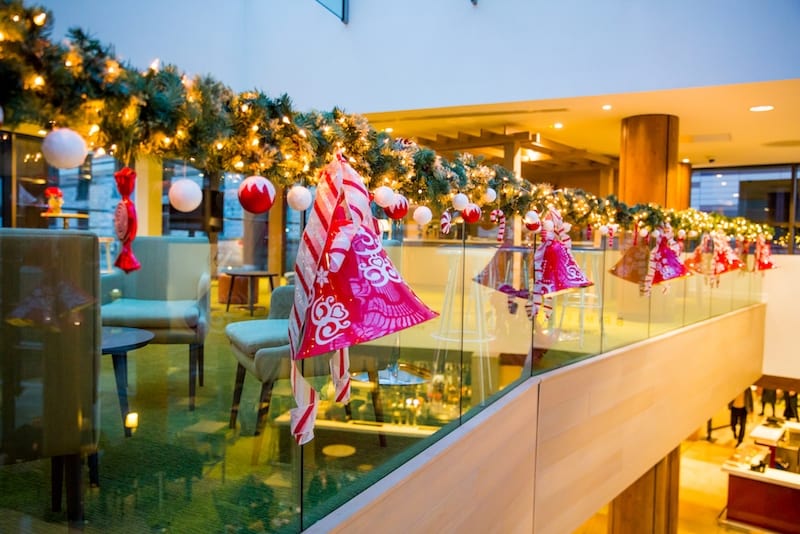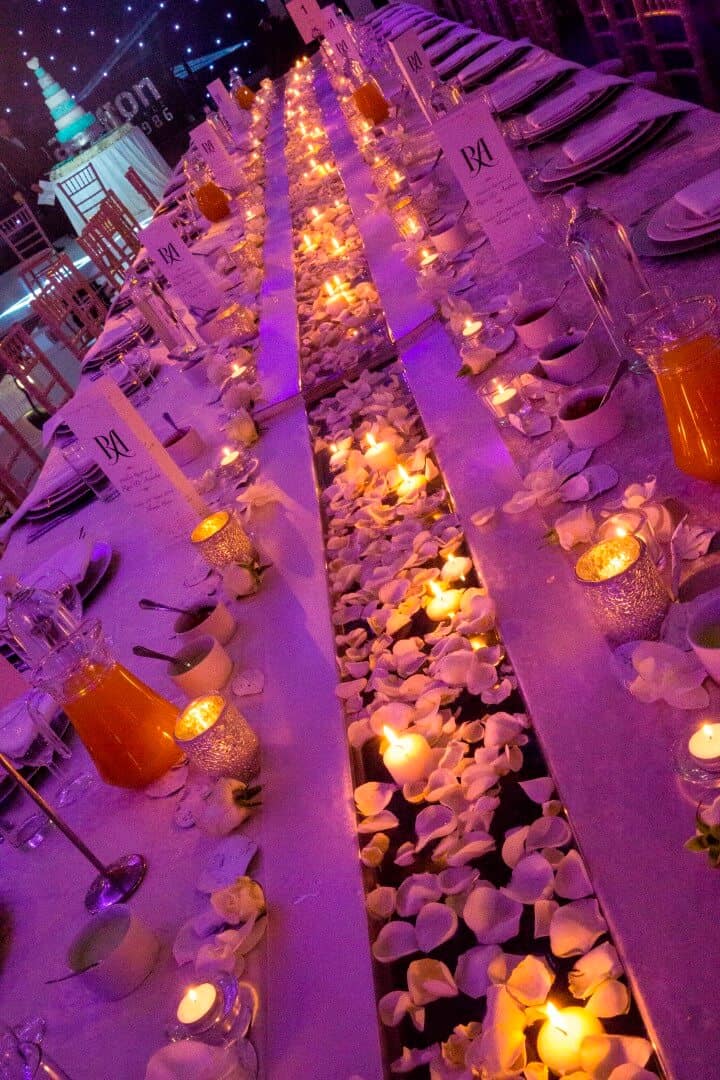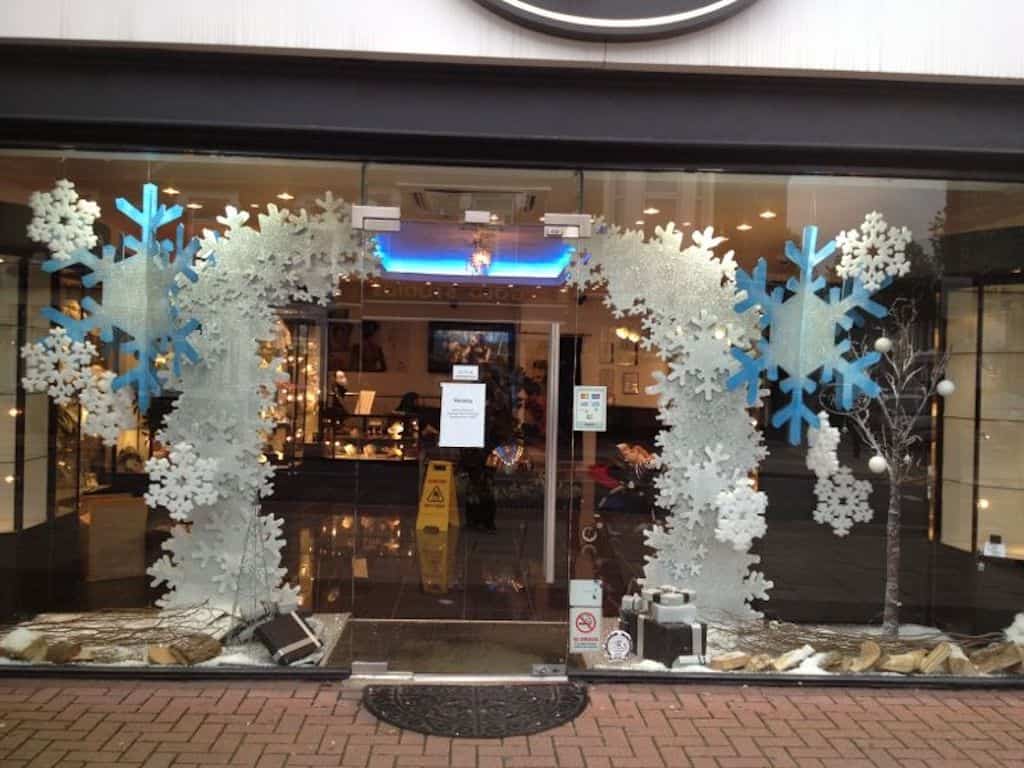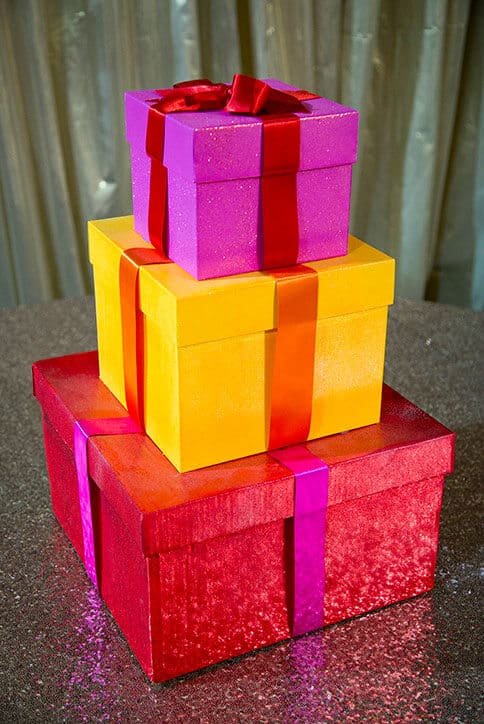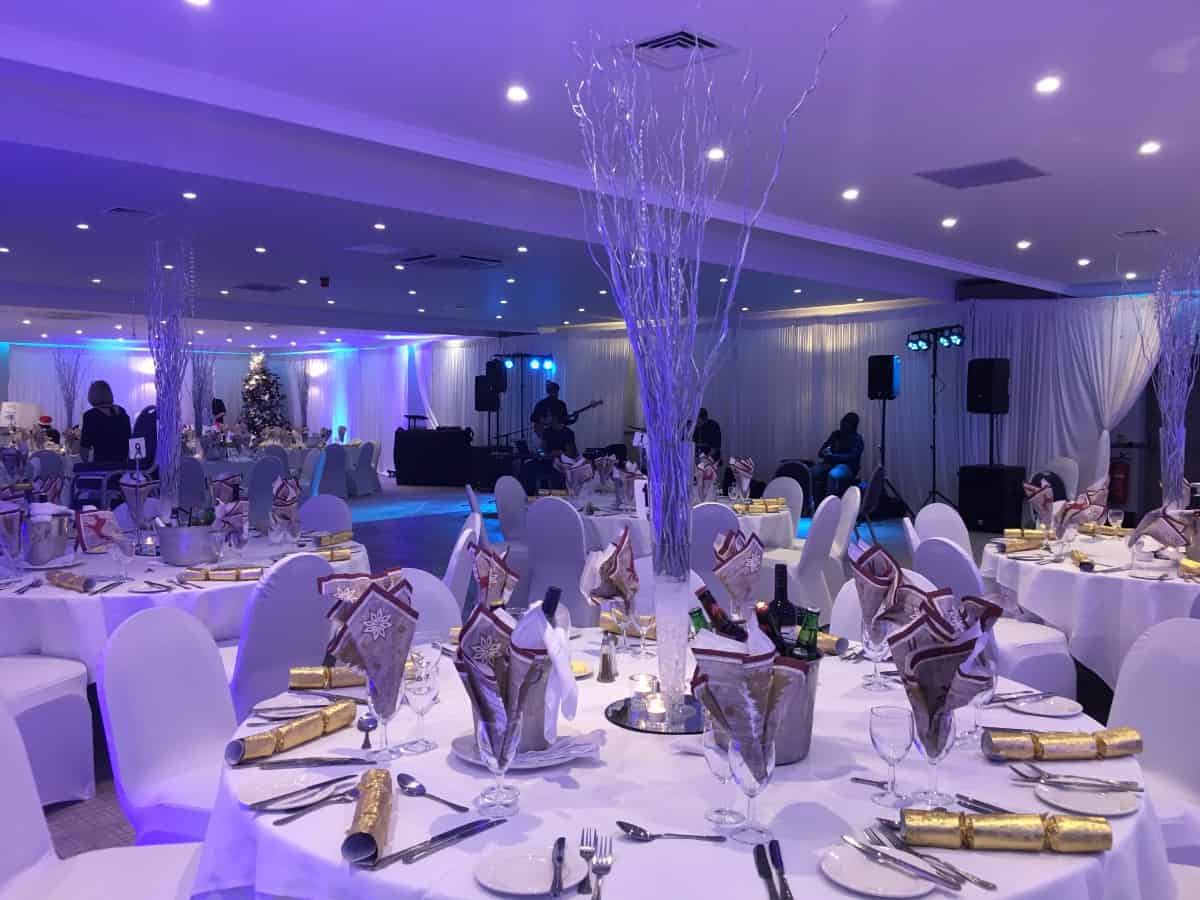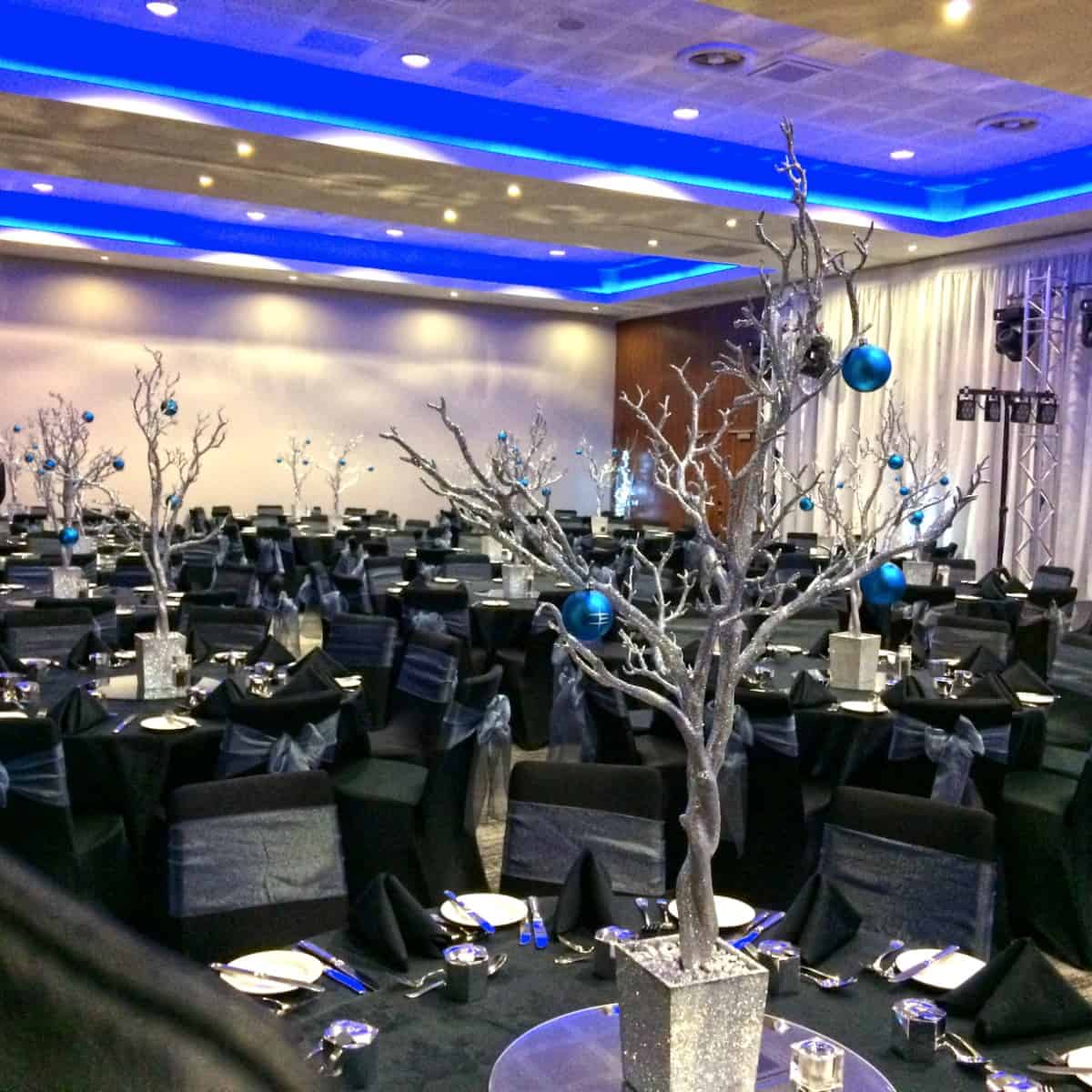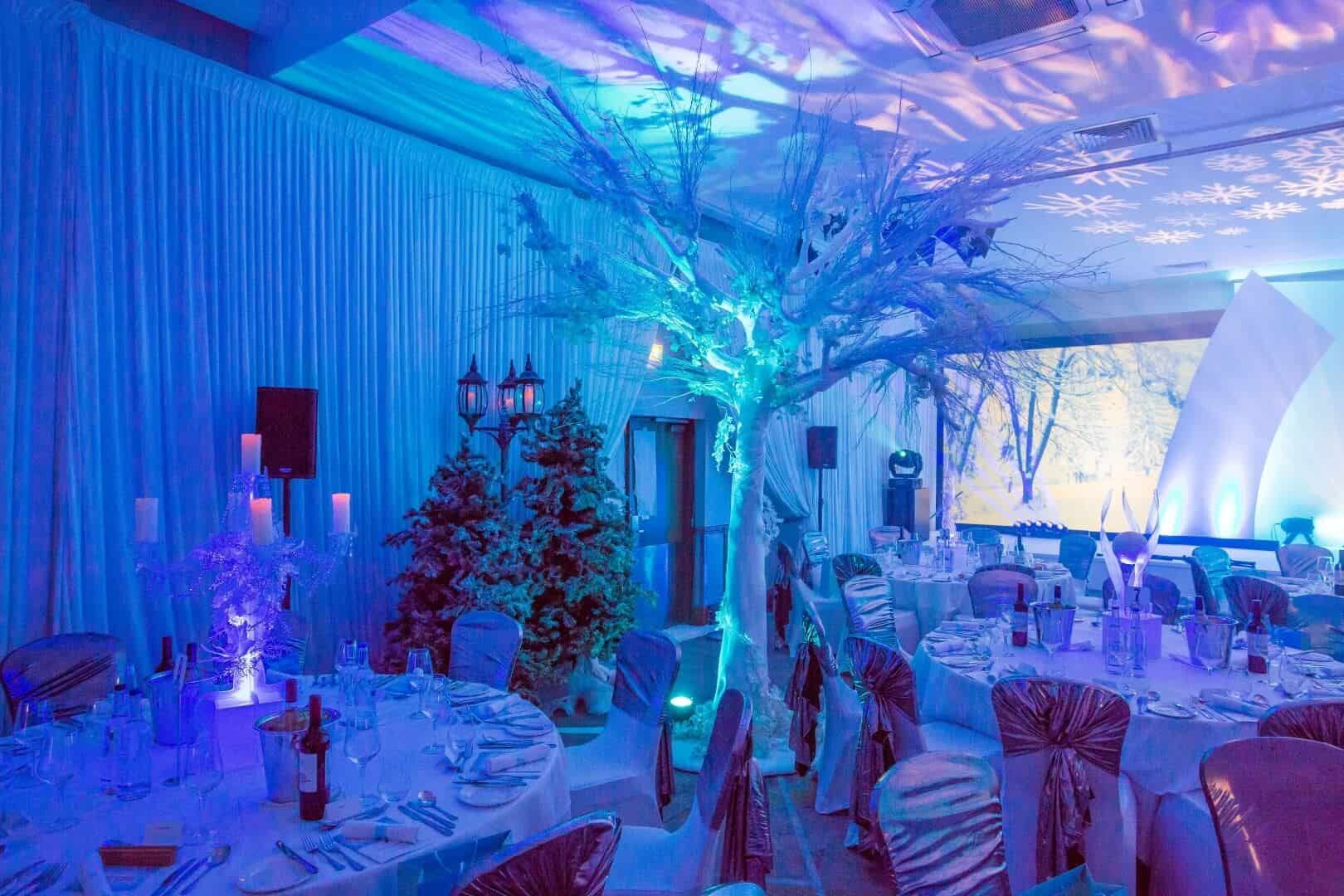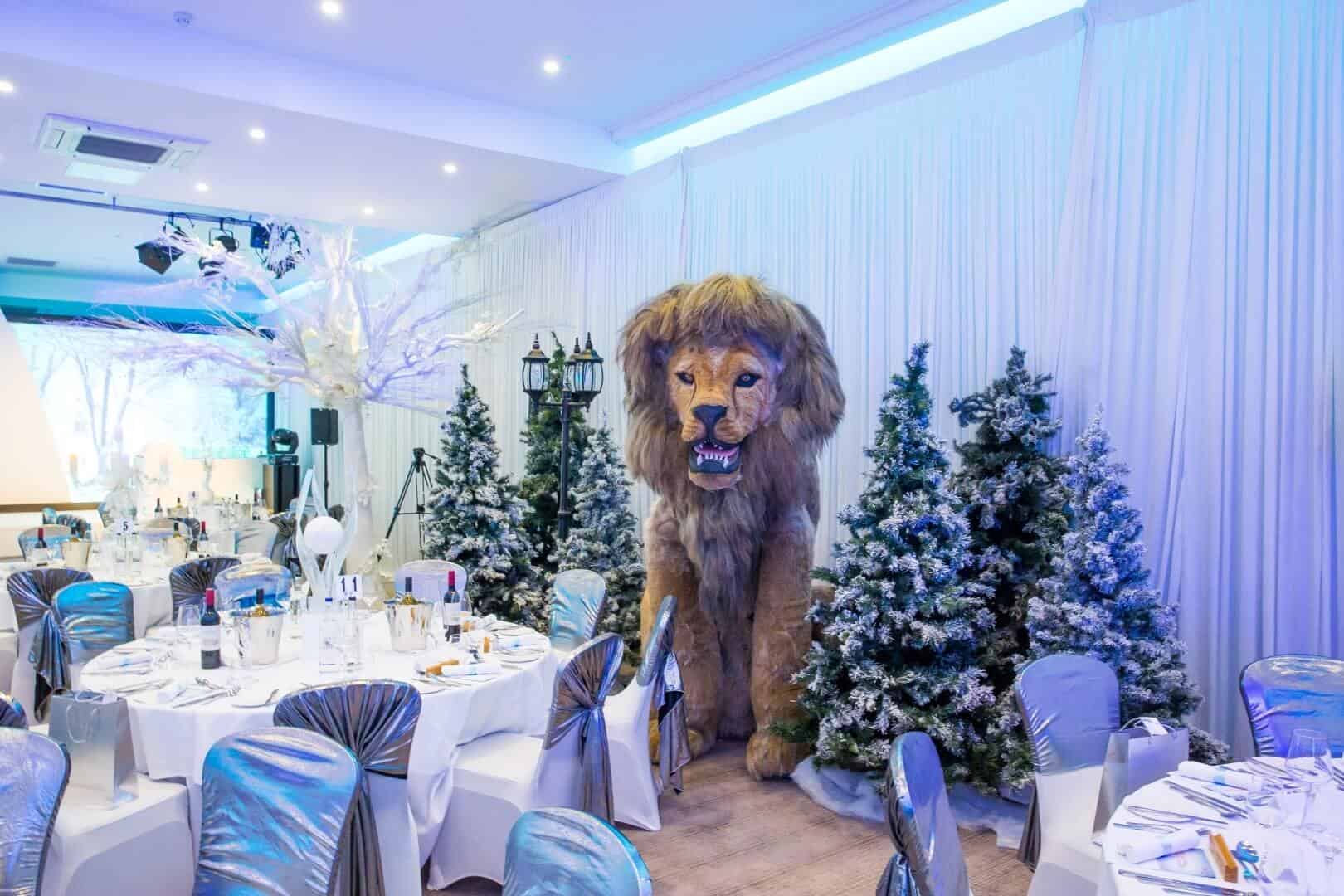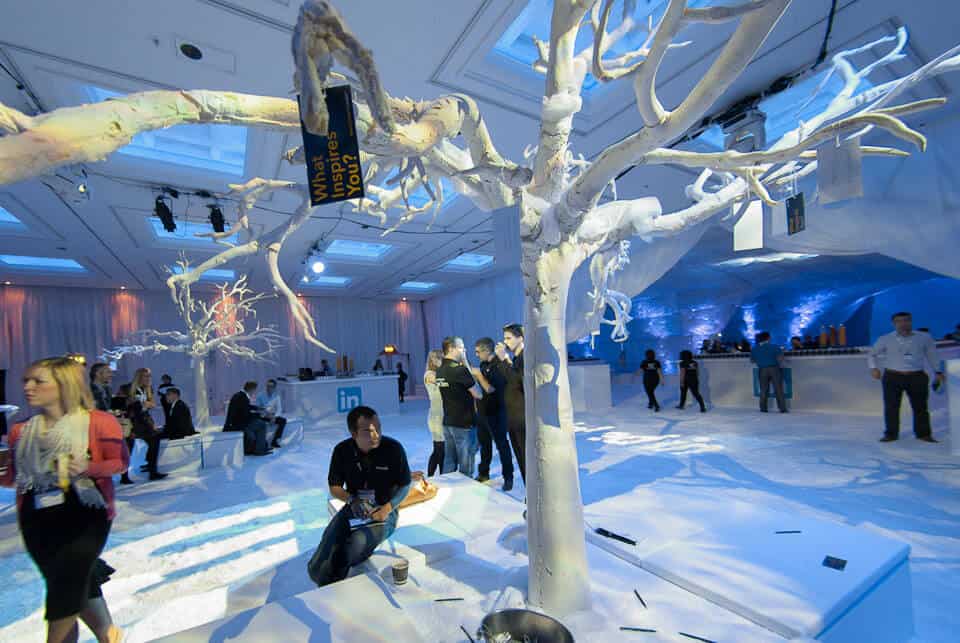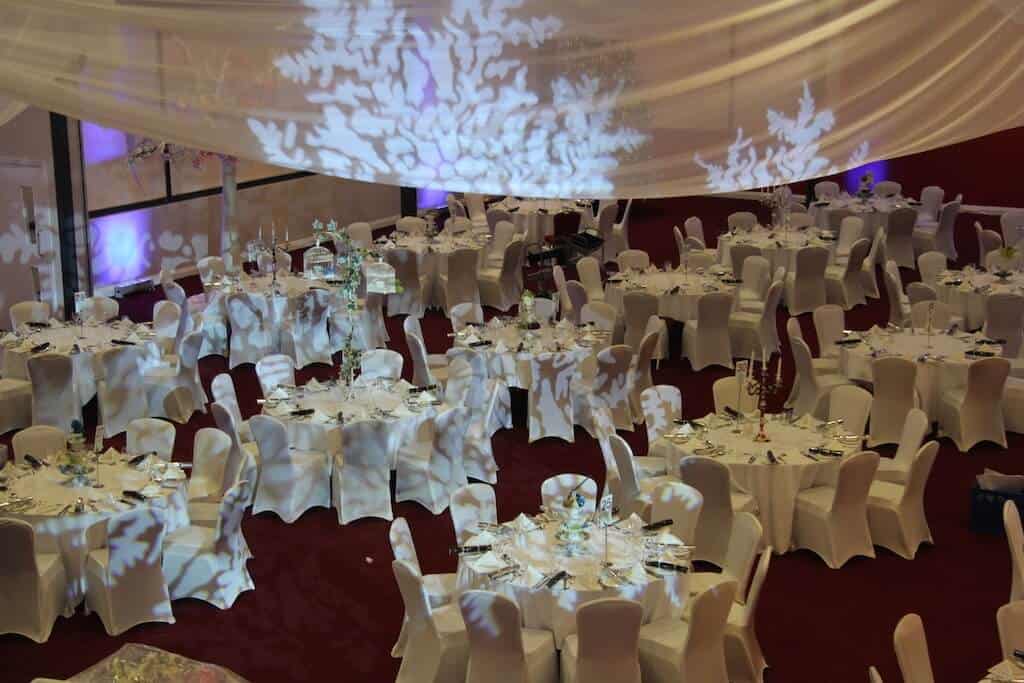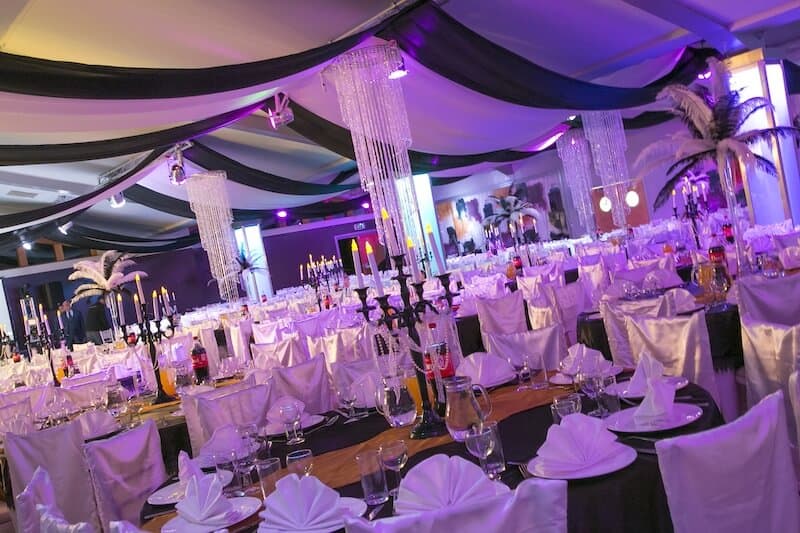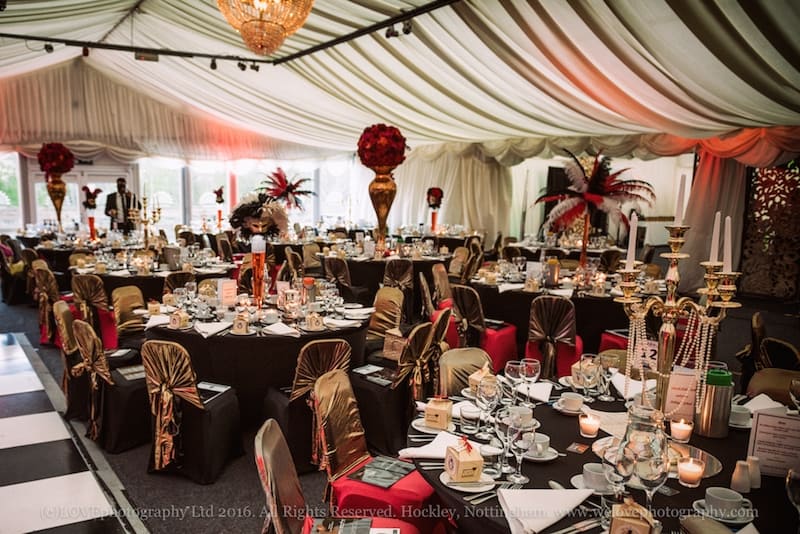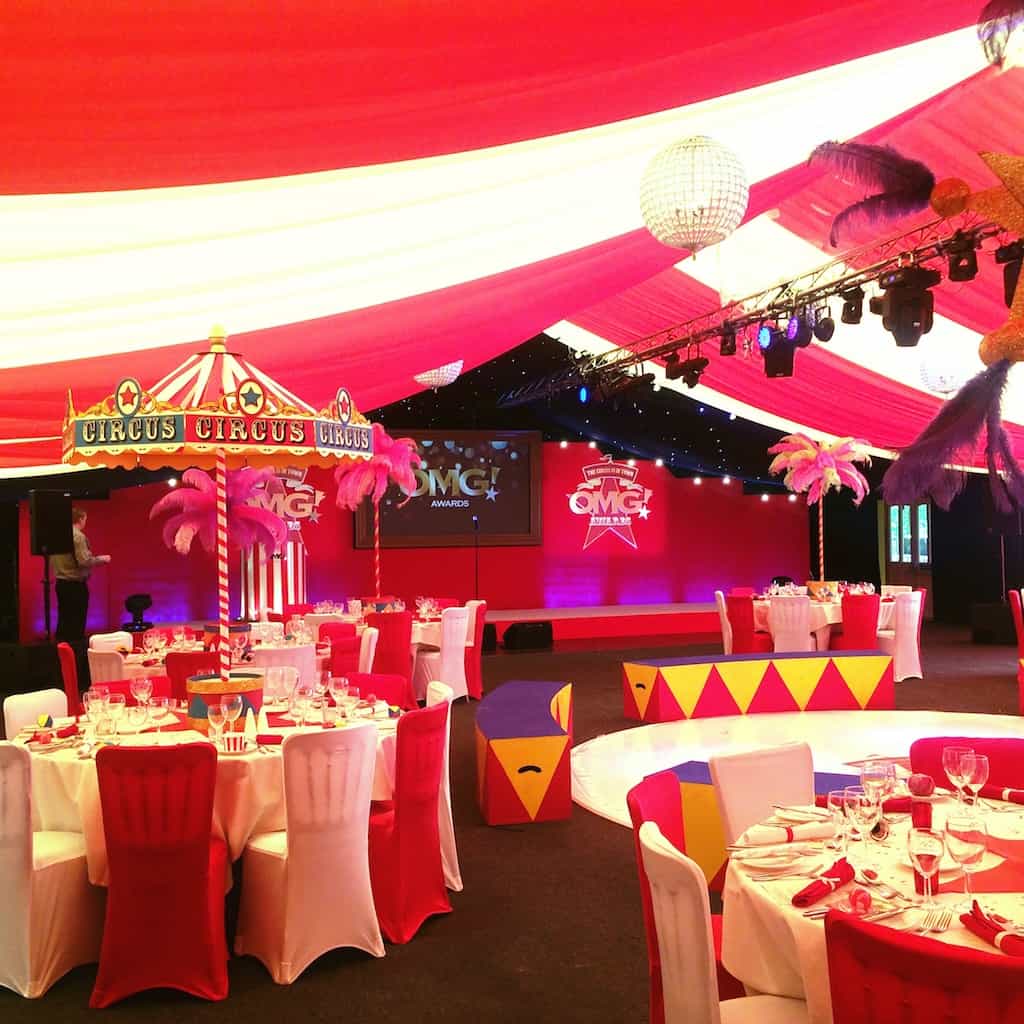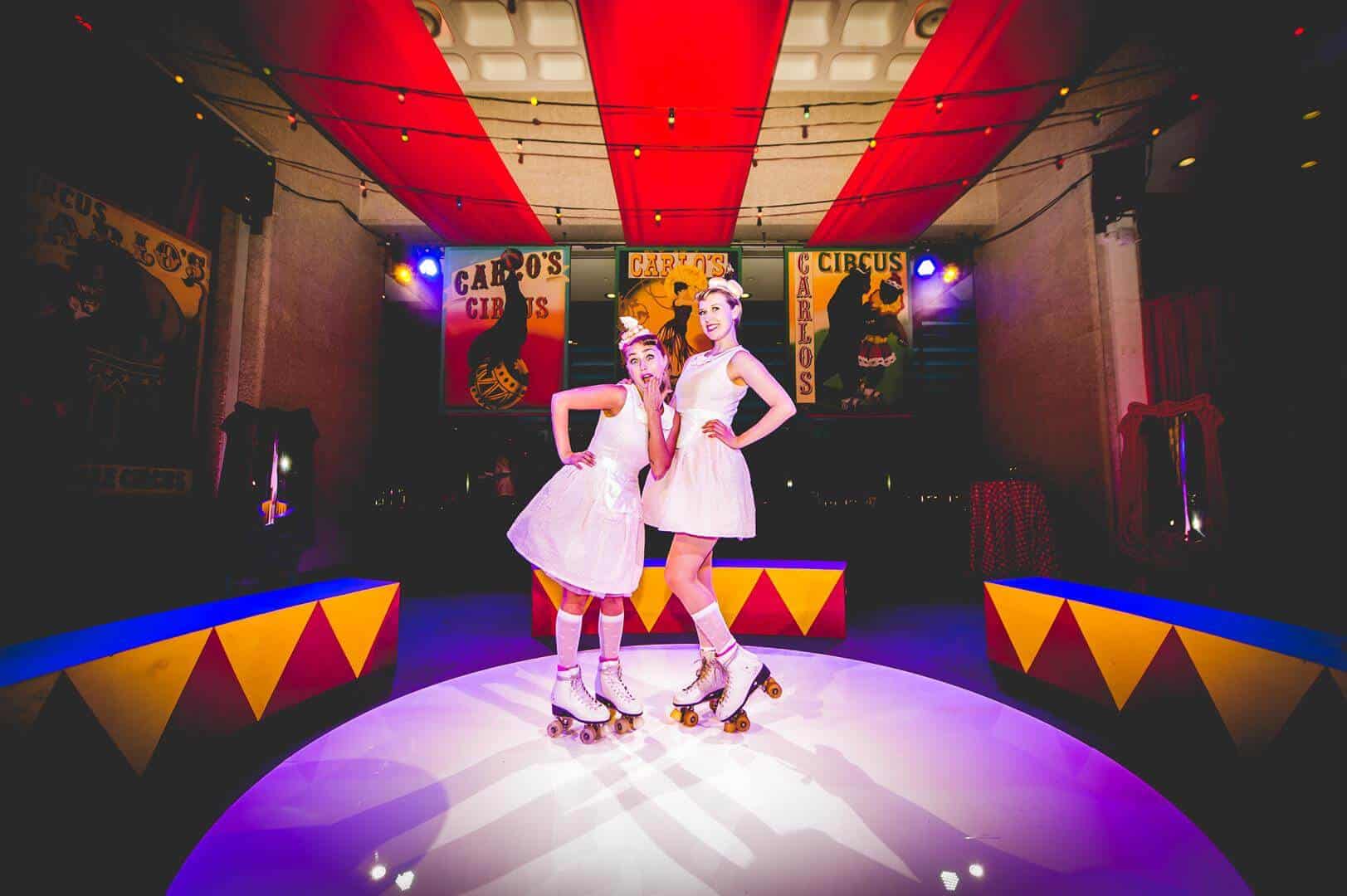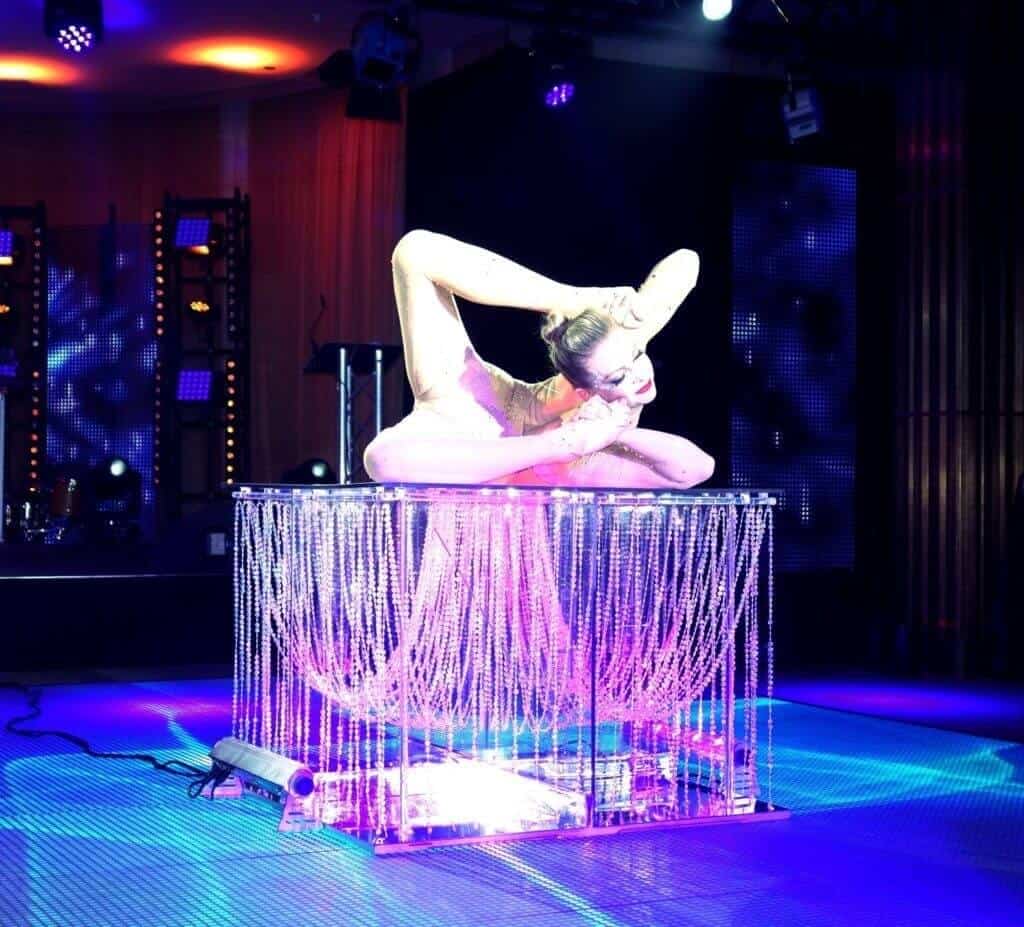 The Top 6 Corporate Christmas Party Themes This Festive Season
Tick Tock, Tick Tock – the clock is ticking down to Christmas! Can you believe Christmas is only 49 days away? And Christmas party season is just around the corner. If you haven't already organized your company Christmas Party, we can help you through the process.
At Eventologists, we love the festive season and will help take the worry out of your Christmas Theming needs. We can help you theme and decorate your corporate Christmas party or dress up your Christmas trees and decorate various areas of your office.
We have plenty of ideas and suggestions and all the things you would need to create the perfect Christmas event. See below for some of the most popular themes we offer for the festive season:
Winter Wonderland Christmas Party Theme
Make your corporate Christmas Party magical with our Winter Wonderland theme. Our winter wonderland themed events are truly mesmerising! Picture your venue dressed stunningly in white, silver and ice blue, with snow drenched pines and wintery trees and fairy lights to create and enchanted wonderland scene. As guests arrive through our amazing ice tunnel, snow can delicately fall on guests as they enter. Guests can be greeted by stilt walking Ice Queens and Jack Frost Entertainers who then lead guests to dinner. At dinner, tables are dressed in crisp white tablecloths and frosted table centres, along with ice white chair covers. The room is lit in blue with mood lighting.to finish off the winter themed event.
Narnia Christmas Party Theme
Narnia theming and Narnia party decorations are very popular ideas especially for Christmas Party ideas. A Mystical dream? Imagination running wild? We will simply escort you through the wardrobe into the mysterious and make-believe world of Narnia.
Narnia themed party prop selection includes sleighs, lions, polar bears, wardrobes, snow drenched trees, lamp posts, icicles and ice bars. Coupled with a snow-covered pathways and twinkling trees forming the Forest play to everyone's delight. A beautiful, inspirational and imaginative fairy tale world we've created especially for you and your guest.
Christmas Masquerade Ball Theme
The magic and glamour of masquerade balls make them a popular theme all year round for themed events and are especially popular for Christmas.
Masquerade balls take your guests back to the Italian Renaissance, an era that was steeped in rich materials, lavish wall drapings, themed backdrops, striking face and eye masks and Romanesque props and ambient lighting. Masquerade events are  sophisticated and elegant allowing guests to dress up in their finest gowns Guests can enjoy night of dancing set in a room with grandeur and coupled with a superb entertainment such as contortionists, illusionists and stilt walkers – you'll be sure to create a night to remember!
Christmas Circus Event Theme
Step right up to the greatest show on earth with our Circus themed events. This is a great new way to dress up your Christmas party and make it stand out from the norm. We can help transform your event venue into a spectacular big top with performances from jugglers, stilt walkers, contortionists and flying artists to make your festive evening a real whizz. Enjoy Popcorn and Candy Floss whilst browsing the many side shows.
Christmas Great Gatsby Event Theme
Venture back to the Roaring 20s – an era famous for economic boom and industrial growth, celebration and merriment. It was a time where aspirations were high, inhibitions were low and everything was about style and panache. The music halls were filled with party people, celebrated musicians playing jazz and swing music and rooms oozed glamour! There's nothing better than a 1920's themed event for the perfect party theme! Eventologists bring you the best ever party! A great Gatsby themed party!
Our event stylists will take you back in time and dress your venue top to toe with 1920's themed décor from backdrops to theatrical drapes and table settings that ooze sophistication.
Make the experience even more magical with Flapper girls who will welcome guests on arrival and then perform a cabaret show during dinner. Then sit back and sip on a Martini to enjoy a 1920s style band or our very own Cara Emerald! Want to join in? cluck those heels on the black and white dancefloor. Integrate a photobooth to give guests a chance to take away memorabilia from the 'Roaring 20s' event! This theme is all about glitz and glamour of the elegant 1920s and we really know how to do it in style!
Christmas Greatest Showman Event Theme
Roll up, Roll up to The Greatest Show on Earth by the one and only Eventologists! The Greatest Showman has been one of the latest Hollywood hits to influence the Themed Event Scene and is a great theme for corporate Christmas parties. Eventologists is delighted to bring you some exciting Greatest Showman Themed Party ideas to transform your event or venue into a stunning circus theme that wows everyone as the curtains drop! The Greatest Showman Circus Theme should be filled with colour, theatre, lights and entertainment. It all starts with the show Ringmaster who can be the host for the evening to set the scene to a circus themed corporate event! As far as themes are concerned, our specialists will help to create a fully immersive theme in the room to create a bespoke Christmas themed event to transform your event venue into the most beautiful festive space. To add that extra impact, we can provide Christmas themed entertainment that will keep guests engaged all evening.
Call one of our Event Specialists for more details about our Christmas Party Theming options and to book.
I wished to get in touch to say thank you for providing the centrepieces for the Gloucestershire Live Business Awards and working with us within our budget at such short notice. I also wanted to let you know that your staff was a pleasure to work with. Very friendly, professional and had the room setup with plenty of time to spare before guests arrived. Please pass on my thanks.

Louise Symonds, Regional Events Manager
I just wanted to drop a note to formally thank you for pulling out all of the stops for our Christmas Social – the Peaky Blinders theme went down a storm and it looked UNREAL! The decor, props, bespoke items and attention to detail really made the event last night. As ever, you and the team were complete professionals and a dream to work with. Huge thanks and appreciation, I look forward to the next event already!

Clair Stevens, Communications Manager
The room looked fab and we received some great comments. It was great to work with you again and it makes things run smoothly when we can rely on you and your team to get the job done. Gives peace of mind.

Sharon Bone, Events Manager
WOW, went to an event done by these guys and I was blown away. They transformed a banquet hall into something out of a fairytale. The staff are very friendly and professional. Would definitely recommend them to anyone.

Amish Thakrar, Marketing Manager
Thank you to you and your team for all your help and support with the table theming for our UK 60-Year Anniversary celebration last night. Right from the very beginning, everything was so very professional and easy. The tables, gifts and award were absolutely fabulous and really added to the whole ambience of the evening, and I have had many wonderful comments about them from our visitors.

Lesley Young, Marketing Communications Manager