Top 10 Pub Game Ideas to Keep Customers and Guests Entertained
Top 10 Pub Game Ideas to Keep Customers and Guests Entertained
As Pubs, Bars and Hotels open, many are considering how to make the fond British pass-time fun again! We share with you some top pub games that mean hours of fun!
Games have always been an important feature in many pubs from traditional pub games, team pub games to electronic pub games. They're great fun and can make a visit to the pub even more memorable.
History of Pub games
The history of pub games goes back centuries but historically, Kings, Queens and Governments controlled the playing of pub games and publicans were threatened of losing their license if they allowed games to be played. There were even serious fines under the reigns of Edward III and Edward VI for playing an innocent game of dominoes!
These days, games are an important part of pub culture and played in many pubs in the UK, sometimes to professional levels. Below, we review some of the top games people enjoy in pubs.
Top 10 Pub Games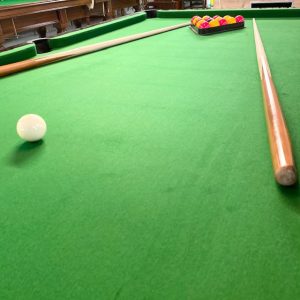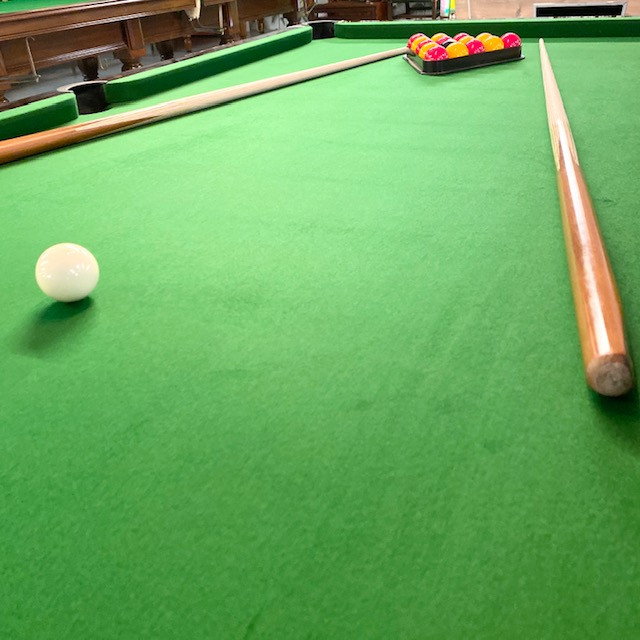 Backgammon: Whilst it's one of the oldest pub games, backgammon is still a popular game today despite laws trying to ban it being played. Its origins come from the Middle East and became popular mainly due to the gambling aspect. These days, you can even get giant back gammon games being played in pub gardens!
Pool, Snooker and Billiards: When we create pub themed events, a pool table is a must for entertainment! The game was associated with riotous and disorderly behaviour and was banned from licensed premises in 1757, but nowadays snooker and pool tables create hours of fun and competition amongst pub-goers.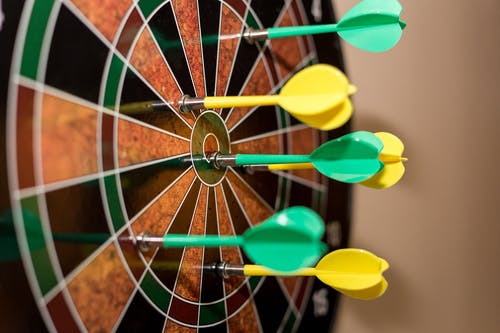 Darts: Whilst darts has been around for hundreds of years, its only recently become popular but is an iconic game in pubs. Several hundred years ago a version of the game known as 'Puff and Dart' was played where the dart was blown from a tube towards the target. Darts was made popular by the TV programme Bulls Eye and there are now teams who tour the country in professional darts matches!
Dominoes: Still a very popular game played with a set of 120 pieces and you can even play Giant Dominoes in pub gardens for fun. Some suggest that the game came to England from China others believe it originated in Italy or Spain, however this game is a firm favourite when you want to chill out with a pint!
Draughts: This can be a giant garden game or a board game with its origins in the Middle East, and like Backgammon likely to be introduced by the Crusaders in the 11th Century. Nowadays, it's a game that everyone associates with pub nights out!
Amusement Arcade Machines: Some favourite pub games can now be played on amusement machines in pubs, but we think that there is nothing like the real fun of a pub board game. Popular machines that are often seen in pubs include fruit machines, simulators, retro arcade machines and quiz machines.
Card Games: Poker is one of the most popular card games in pubs, often just for fun. However, there are many other card games that are also popular for a quiet night at the pub with friends. These days its not uncommon to have cards nights at pubs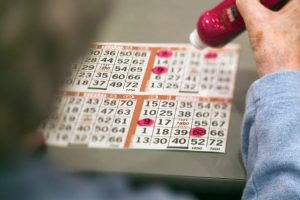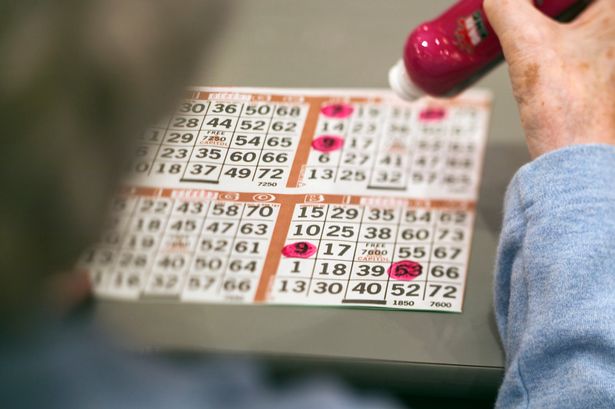 Bingo: Who doesn't love a Bingo night at the pub? The game's history goes back to 1530, to an Italian lottery called "Lo Giuoco del Lotto D'Italia," which is still played every Saturday in Italy. Bingo is a popular game often played for cash and prizes. Bingo games are won when the player matches numbers on their card with ones randomly drawn by a caller. This is a firm favourite for pubs and restaurants to bring people together and a game that works in so many settings!
Pub Quiz: Pub quizzes became a feature of pubs in the 1970's, but has grown massively in popularity especially in village pubs to bring communities together one night a week. It's become one of the most played games across the country and especially during lockdown, almost everyone has participated in a pub quiz with a beer!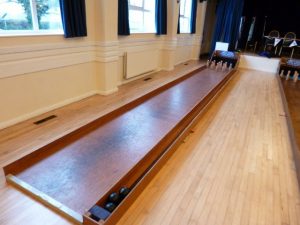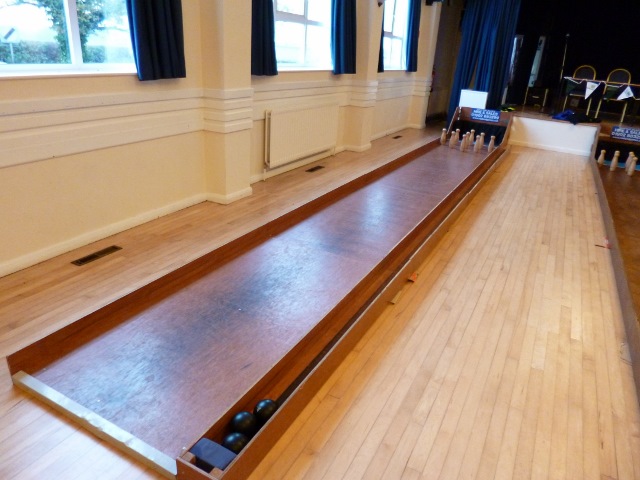 Skittles: There are skittles alleys and bowling alleys in many pubs, but this first arrived in pubs as 'table skittles. It was used indoors with nine small wooden skittles on a raised wooden base, and a ball attached to a chain which players swing to knock over the skittles. These days, it's a really fun physical game for an evening out playing skittles with friends.
We have worked with Eventologists for the a couple of years now and can't fault them from start to finish the whole process is very seamless and the stuff they do is incredible! We have themed evenings and they always come up with some fab ideas that help to emphasise the theme and bring it to life. Our events have conference sessions in the venue during the day and we transform them for our awards in the evening and Eventologists always completely transform the space for the evening so that it feels like you're in a completely different space which makes it all feel so much more special and a real celebration and by the time morning arrives its all completely cleared as if by magic!

PPMA Admin


May 19, 2022

Great props, prompt delivery, awesome team. Would use again.

Richard Buxton


May 19, 2022

A wonderful team who made our event space look incredible. Jacob took our ideas and brought them to life. We've had amazing feedback about the event design, so we couldn't be happier. Everyone really loved the living wall and trees!

Olivia Rocky


April 19, 2022

Rita has been an absolute pleasure to work with; she listened to our ideas and vision and then totally ran with it and created something better than we could have ever imagined! On the event day, Rita and her team swooped in and decorated our venue in record time. Rita and the team were professional and efficient. We look forward to working with Eventologists again next year!

Neighbourly Brands


March 19, 2022

Eventologists are a pleasure to work with. The whole experience from start to finish isn't nothing short of perfection. The team are super professional and Jen makes working with them a breeze. Nothing is too much and she is always so responsive. Can't wait to work with them again :)

Andrew Chalk


March 19, 2022

Eventologists have been a dream to work with. No fuss, straightforward communications and pricing. Delivery and collection on the day was simple and efficient. Professional and friendly at every turn - thanks for your part in making our event a great success!

Emma Bird


February 19, 2022

We've used the services of Eventologists on numerous occasions and their expertise is priceless. Great service as always from Rita and her team who are always full of ideas and ways to make your event stand out. We've hired sets for Moulin Rouge, Great Gatsby, Hollywood and Glitz and Glam plus they created a wonderful set for a festival including tress with festoon and flags. Highly recommended and great to work with.

MrandMrsGrey


July 19, 2021

Wonderful team, from the event manager to the decorators! The choices of set ups and themes are really original as well as well made. Each event is done with lots of passion , always keeping the client best interest at heart. Great value for money, and they always go the extra mile!

Astrid Guillabeau


July 19, 2020