Inspiration for Summer Themed Events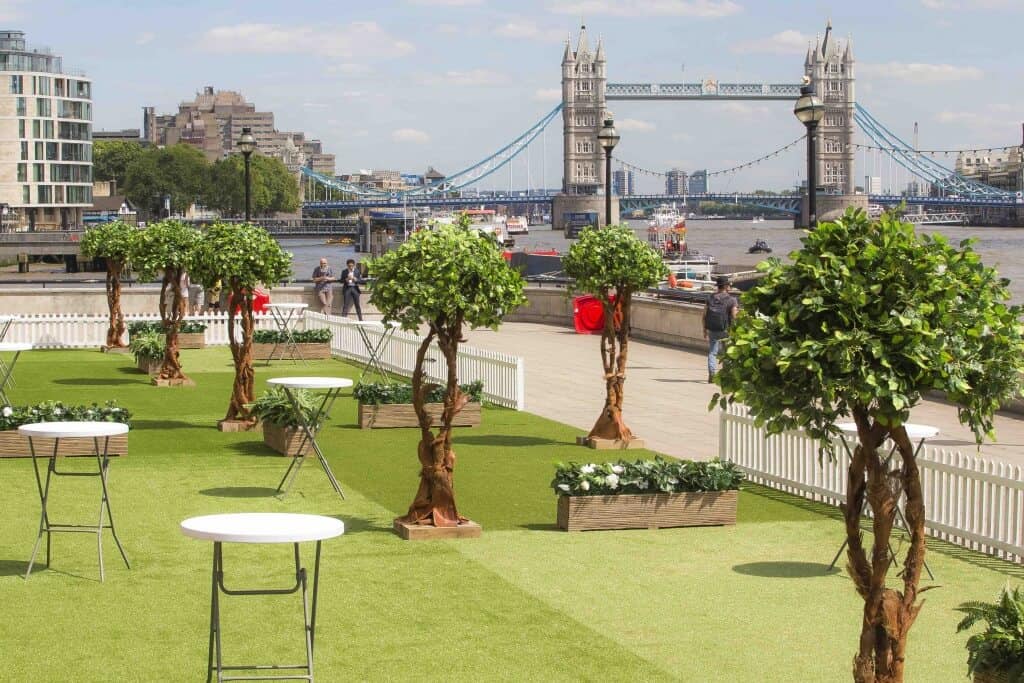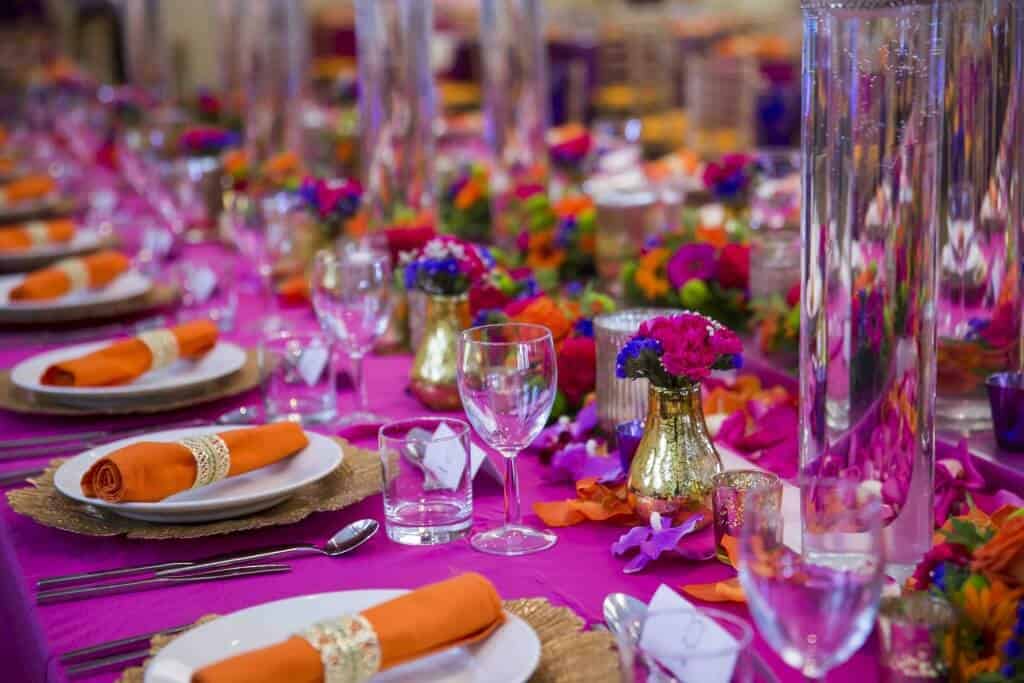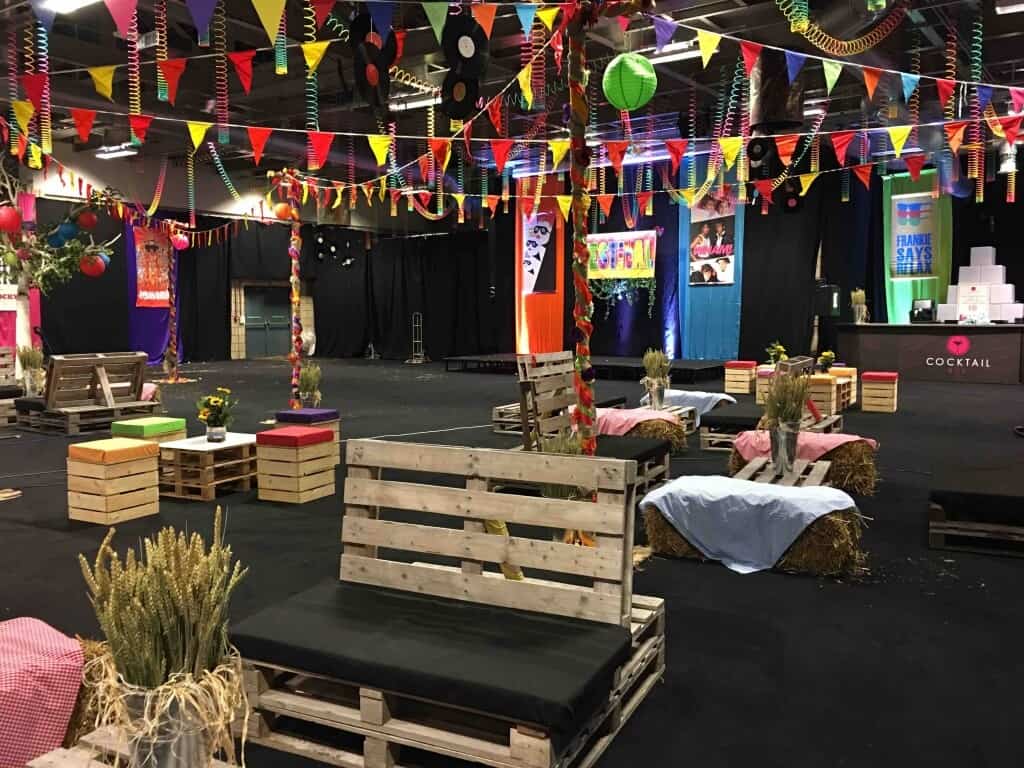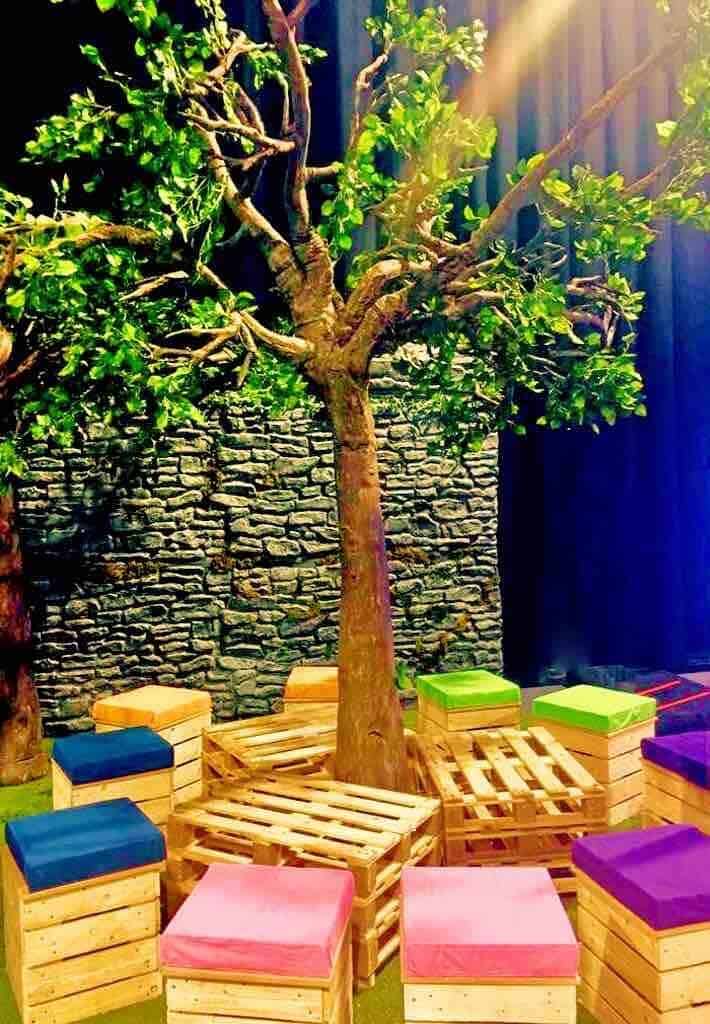 British-summer-themed-event1-1024x683
Carnival-themed-decor1-1024x683
Festival-coloured-table-decoration-1024x683
festival-themed-event1-1024x768
festival-themed-seating1-710x1024
Great-British-themed-decor1-1024x1024
hobbit-hole-door-extravagent-entrance2-768x1024
woodland-themed-Petal-Arch-Entrance1-1024x681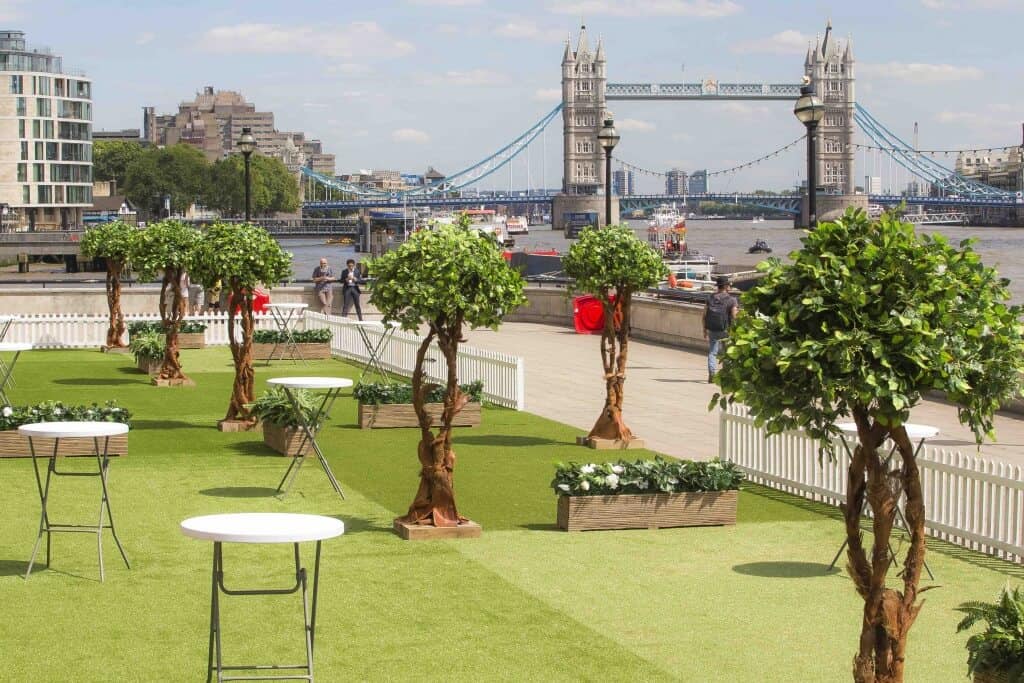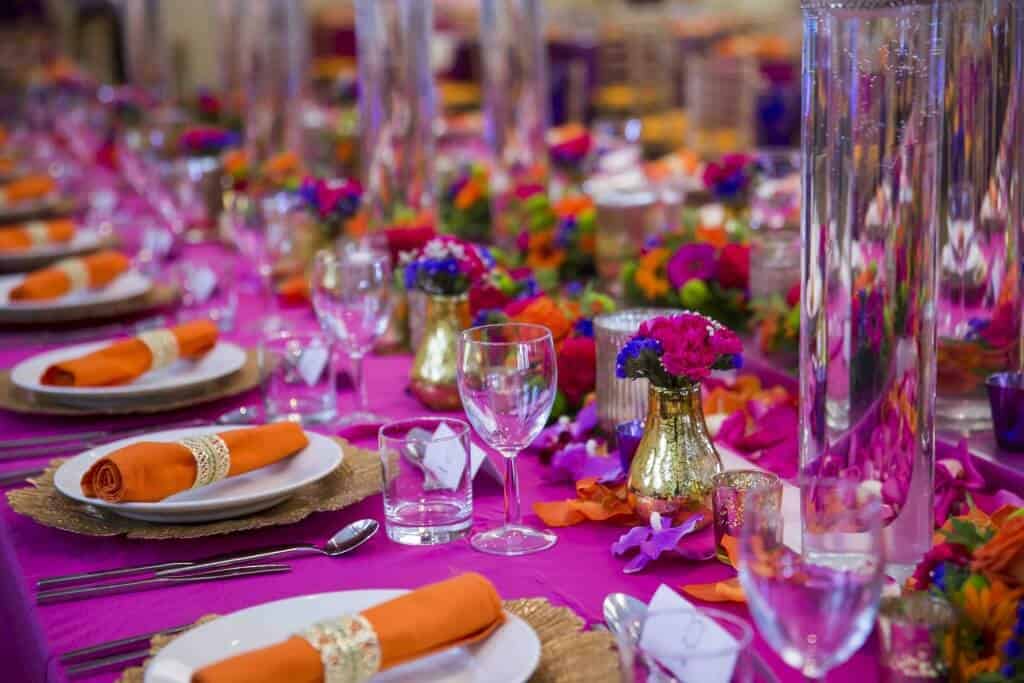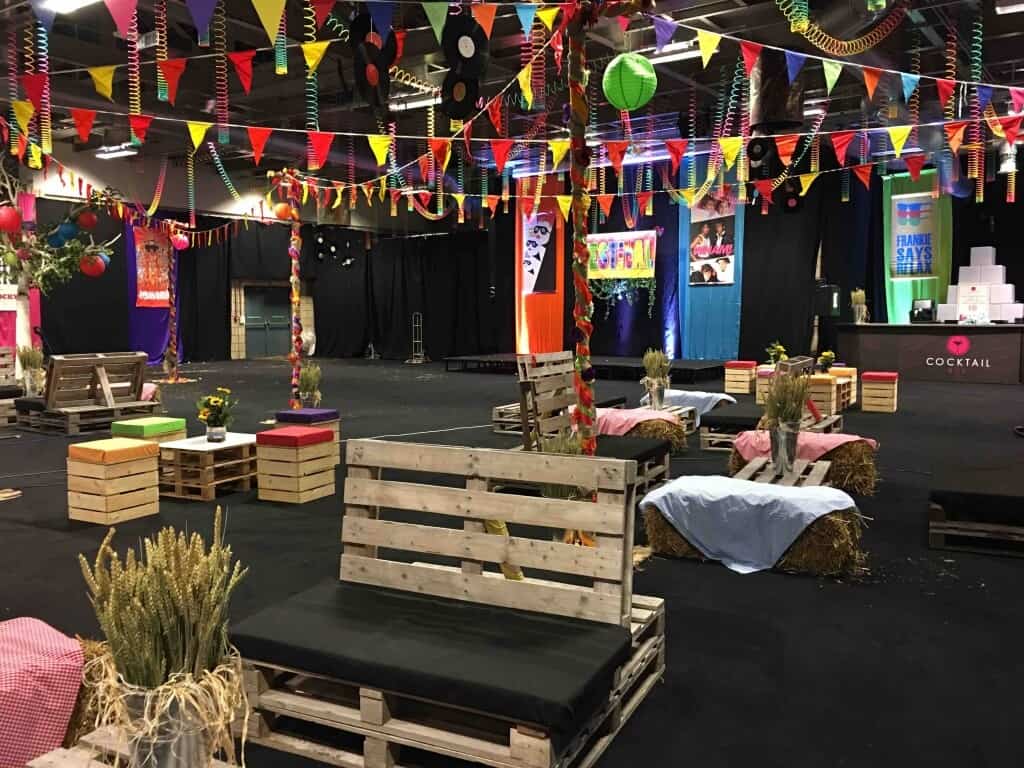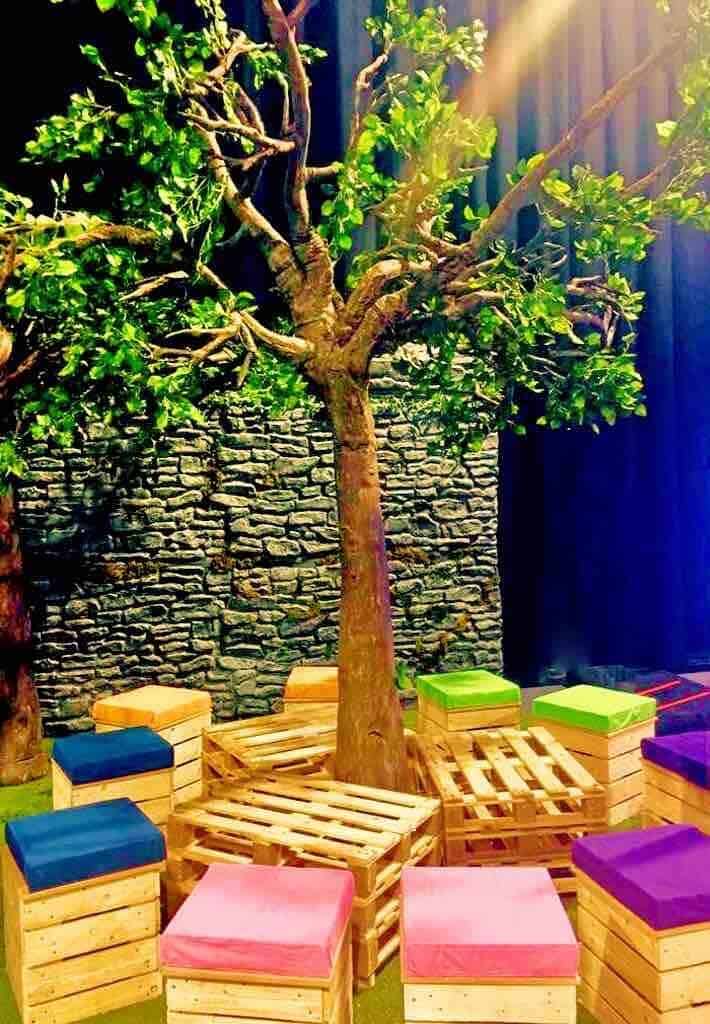 Inspiration for Summer Themed Events
Are you looking for ideas for your themed summer party? We have chosen our most popular 4 Summertime Themes to share with you. Feel Inspired!
If you would like to host a themed event that transports you to into a world of fantasy with magic in the air, we would suggest an Enchanted Woodland Theme for your themed party. If you're a more daring individual who is looking for a summer theme bursting with colour and packed with energy look no further than a Carnival Theme for your themed event. Or if you enjoy the fresh air and are more of a festival goer explore our Festival Theme includes palette furniture for hire, and festival themed props. Maybe your looking to host a British themed celebration, sitting back and relaxing amongst pink cherry blossom trees for hire whilst drinking Pimm's and Lemonade. Explore our 4 Summer Themes we have carefully chosen for you for ideas and inspiration!
Our Enchanted Woodland theme is extremely popular all throughout the year as we recreate your very own fantasy forest, with real fairies and pixies if you wish, for every season. We can open your mind and take your imagination on a trip into the fantasy world of an enchanted forest theme. Enchanted Forest themed events can easily incorporate a spring themed event with life size blossom trees and stunning blossom table centres for a lighter more summery feel. Add darker more rustic props for an Enchanted woodland themed event. Move to a winter wonderland themed event full of white and snowy trees and ice themed props.
Create a stunning and memorable first impression by wowing your guests as they walk through a green forest entrance into a magical woodland drinks reception. Our enchanted woodland themed décor will transform the space provided into a fantasy forest of surprises and delights.
At dinner, your guests are welcomed by real forest fairies who hang off our petal arch and interact by scattering petals on guests as they enter another secret garden themed room. The room is filled with luscious flora and fauna including enchanted life size trees and enchanted forest table centres, tree table centrepieces, rustic log seating, flowers and birdcages all enhanced by stunning woodland scenery.
This is a beautiful theme for day or evening, suitable for both indoor and outdoor. A perfect theme suggestion for a midsummer night's dream black tie party. What a wondrous versatile theme that will always create a magical memory in your guests minds lasting forever!
Are you ready for a fun filled, energy packed, and the most vibrant of all parties? A Rio Carnival themed party is a perfect way to kick off the summer! If you're looking to make a bold statement and are a lively, daring individual, a Carnival themed event would be recommended. It takes courage and fearlessness to create a Carnival theme that bursts with colour, is infectious with dancing, and full of fun street party celebrations and parades. Decorate your drinks reception with multi–coloured wall and ceiling drapes consistent with the main room, creating a wow factor for you and your guests to enjoy and with the brightness of a Brazilian theme. Alternate vibrant and bold coloured feathered table centres in all sizes around the lounge area and event room creating depth, and for your carnival theme to flow throughout the whole space. Style your tables and chairs with contrasting colours to the table centerpieces, making your table centres stand out and become a focal point within the room without the expenditure of a feature. Celebrate carnival style and get your guests dancing with Rio Carnival themed entertainers from carnival show girls to meet and greet, to carnival themed stilt walkers, to exotic feathered Samba and Salsa dancers, and live carnival bands and drummers.
Are you an organisation planning for the conference season or would like to plan your spring and summer event? Outdoor themed events, summer fetes, festival themed events, garden themed events, enchanted woodland, fantasy forest – the themes get brighter and bolder!
A festival theme is a popular choice throughout the year especially from April to September – its bursting with energy and excitement. When the sun finally comes out, it triggers some extravagant conference theming ideas and conference concepts that go above and beyond the usual light up table centre pieces and glamorous gala dinners. It also heralds the start of fun filled times and exhilarating themes influenced by the festival season. Innovative, experiential and truly immersive are the only words to describe our corporate event themes.
As people grab their wellies and put up their tents across the country for weekends full of fun in the sun, the Eventologists creative teams invent festival themes indoor. We bring colour, vibrancy, and fun from the best festivals in the country. Whether you would like us to create a Glastonbury themed event, an exit festival themed event, or a carnival themed event, there is no need to traipse through the mud, battle the crowds, worry about personal hygiene, or queue for the loo! Enjoy the festival vibe in the comfort of your venue with no worries or stress involved. For a corporate event celebrate with a mini-fest where you experience all the good and none of the bad!
You can't go wrong with an outdoor themed event in Spring and Summer. It is an ideal theme for all corporate functions creating a casual, immersive, and inclusive atmosphere. Plus, it's so much fun! Take a look and explore some of our exciting images from a recent festival themed event!
The Royal Jubilee & The Olympics 2012 have put the Great British theme to the forefront of all events and it's still going strong! If you are planning a Royal Themed Event then a Great British theme would be more than suitable for your celebration. A Great British themed celebration is also appropriate for events such as a Gala Jubilee Dinner, a Street Party or even an outdoor event. We've even planned events with a London Underground and Monopoly theme. Any excuse for a Great British theme and we will be there!  Bring out the best china and start hanging the bunting! We will arrive with all things red, white, and blue.
We've seen it all from fancy tea parties, British Bull dogs, traditional style telephone boxes to red pillar post boxes. We build bespoke props tailored for your event in mind and are always open to new ideas. Are you looking to make your event even more British? Whether you require Union Jack themed bunting, flags, table centres featuring Great British icons to English flowers, or even room décor, we have it all! Complete your Great British themed party with red, white, and blue chair covers and sashes that stand out amongst a Great British style backdrop.
It wouldn't be a British celebration without entertainment. Choose from cockney entertainment, a marching band, stilt walkers, artists, even the Queen's Guards all the way through to Victorian characters. Give your guests an evening of laughter and fun partying Great British style. If that's not enough to keep your guest's attention interact even further with both indoor and outdoor fair attractions.
So, keep those Union Jack's flying and let's keep the 'Great' in events!  All together now "Land of hope & glory…"
If you would like further assistance when planning your Summer Themed Event please feel free to contact our innovation team on: 0800 0293101 or chat to us now!
We are passionate when creating bespoke events that are tailored for you. If you require a personal touch or would like to market your brand we are able to design and build unique products in house. Please contact us for more information.
We have worked with Eventologists for the a couple of years now and can't fault them from start to finish the whole process is very seamless and the stuff they do is incredible! We have themed evenings and they always come up with some fab ideas that help to emphasise the theme and bring it to life. Our events have conference sessions in the venue during the day and we transform them for our awards in the evening and Eventologists always completely transform the space for the evening so that it feels like you're in a completely different space which makes it all feel so much more special and a real celebration and by the time morning arrives its all completely cleared as if by magic!

PPMA Admin


May 19, 2022

Great props, prompt delivery, awesome team. Would use again.

Richard Buxton


May 19, 2022

A wonderful team who made our event space look incredible. Jacob took our ideas and brought them to life. We've had amazing feedback about the event design, so we couldn't be happier. Everyone really loved the living wall and trees!

Olivia Rocky


April 19, 2022

Rita has been an absolute pleasure to work with; she listened to our ideas and vision and then totally ran with it and created something better than we could have ever imagined! On the event day, Rita and her team swooped in and decorated our venue in record time. Rita and the team were professional and efficient. We look forward to working with Eventologists again next year!

Neighbourly Brands


March 19, 2022

Eventologists are a pleasure to work with. The whole experience from start to finish isn't nothing short of perfection. The team are super professional and Jen makes working with them a breeze. Nothing is too much and she is always so responsive. Can't wait to work with them again :)

Andrew Chalk


March 19, 2022

Eventologists have been a dream to work with. No fuss, straightforward communications and pricing. Delivery and collection on the day was simple and efficient. Professional and friendly at every turn - thanks for your part in making our event a great success!

Emma Bird


February 19, 2022

We've used the services of Eventologists on numerous occasions and their expertise is priceless. Great service as always from Rita and her team who are always full of ideas and ways to make your event stand out. We've hired sets for Moulin Rouge, Great Gatsby, Hollywood and Glitz and Glam plus they created a wonderful set for a festival including tress with festoon and flags. Highly recommended and great to work with.

MrandMrsGrey


July 19, 2021

Wonderful team, from the event manager to the decorators! The choices of set ups and themes are really original as well as well made. Each event is done with lots of passion , always keeping the client best interest at heart. Great value for money, and they always go the extra mile!

Astrid Guillabeau


July 19, 2020