Does Creating Experiences and Event Hire in Hospitality Hold the Key to Visitors and Faster Recovery?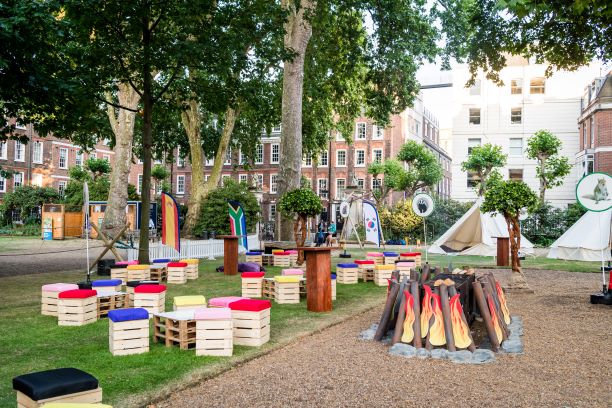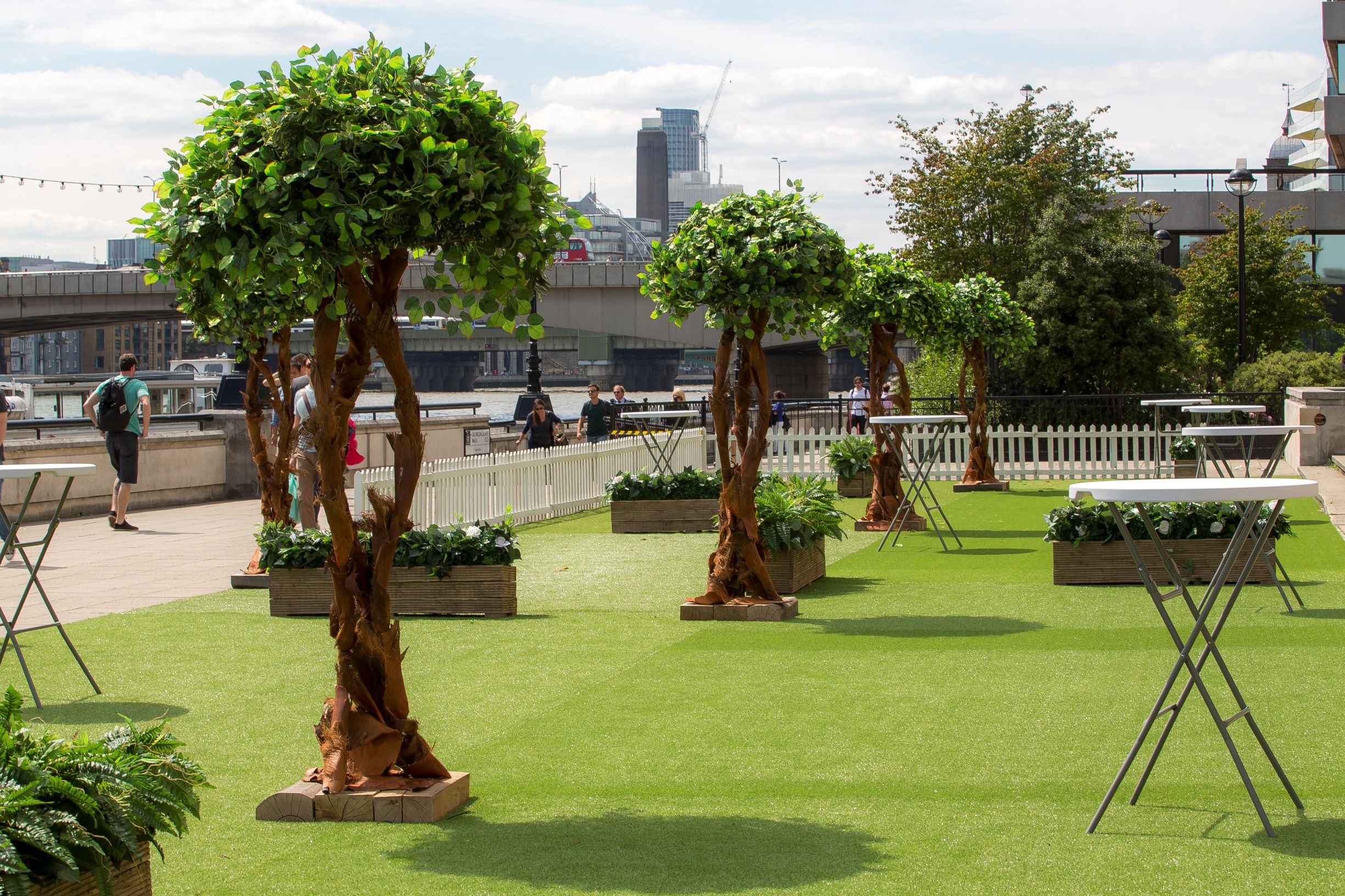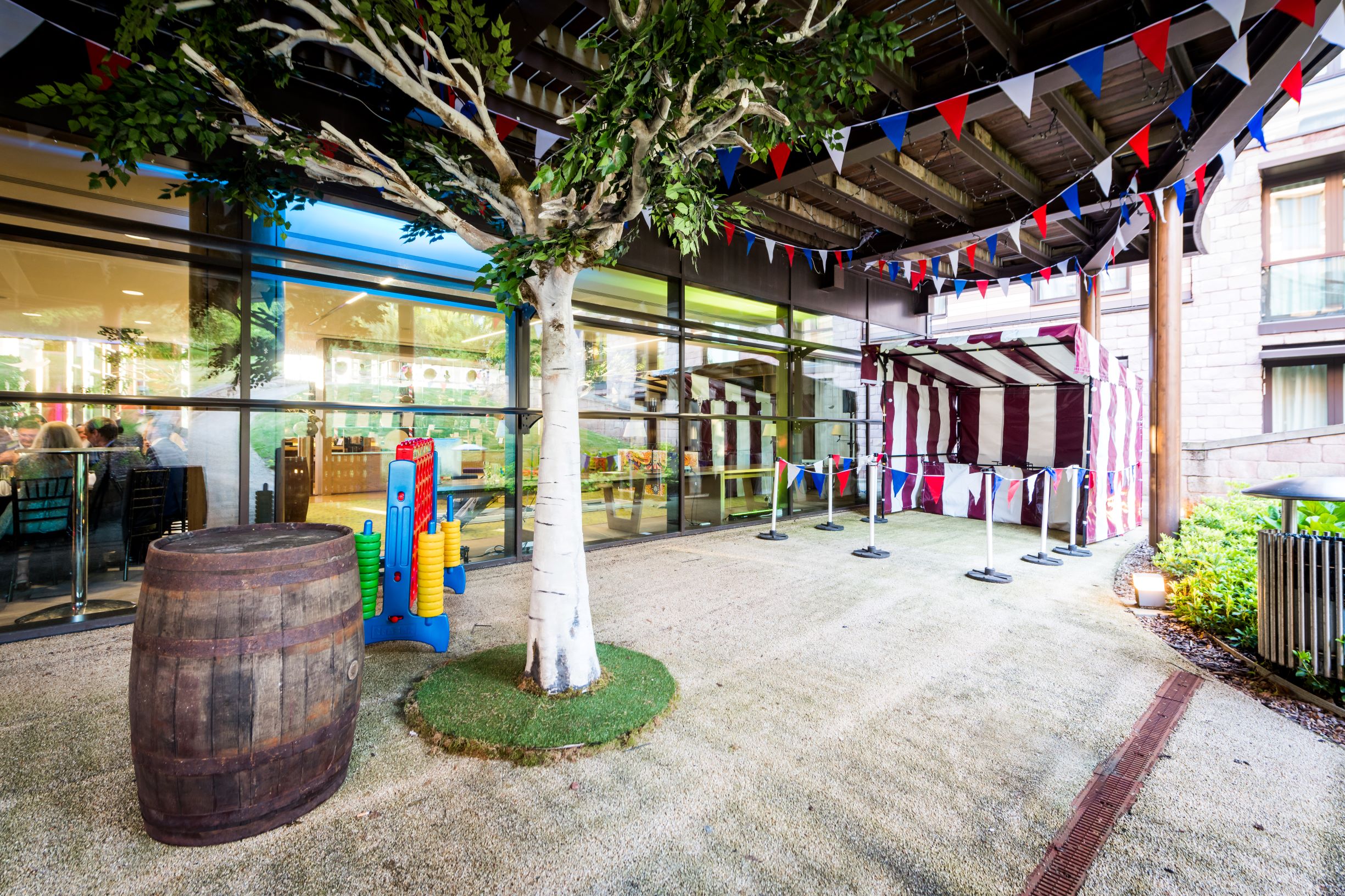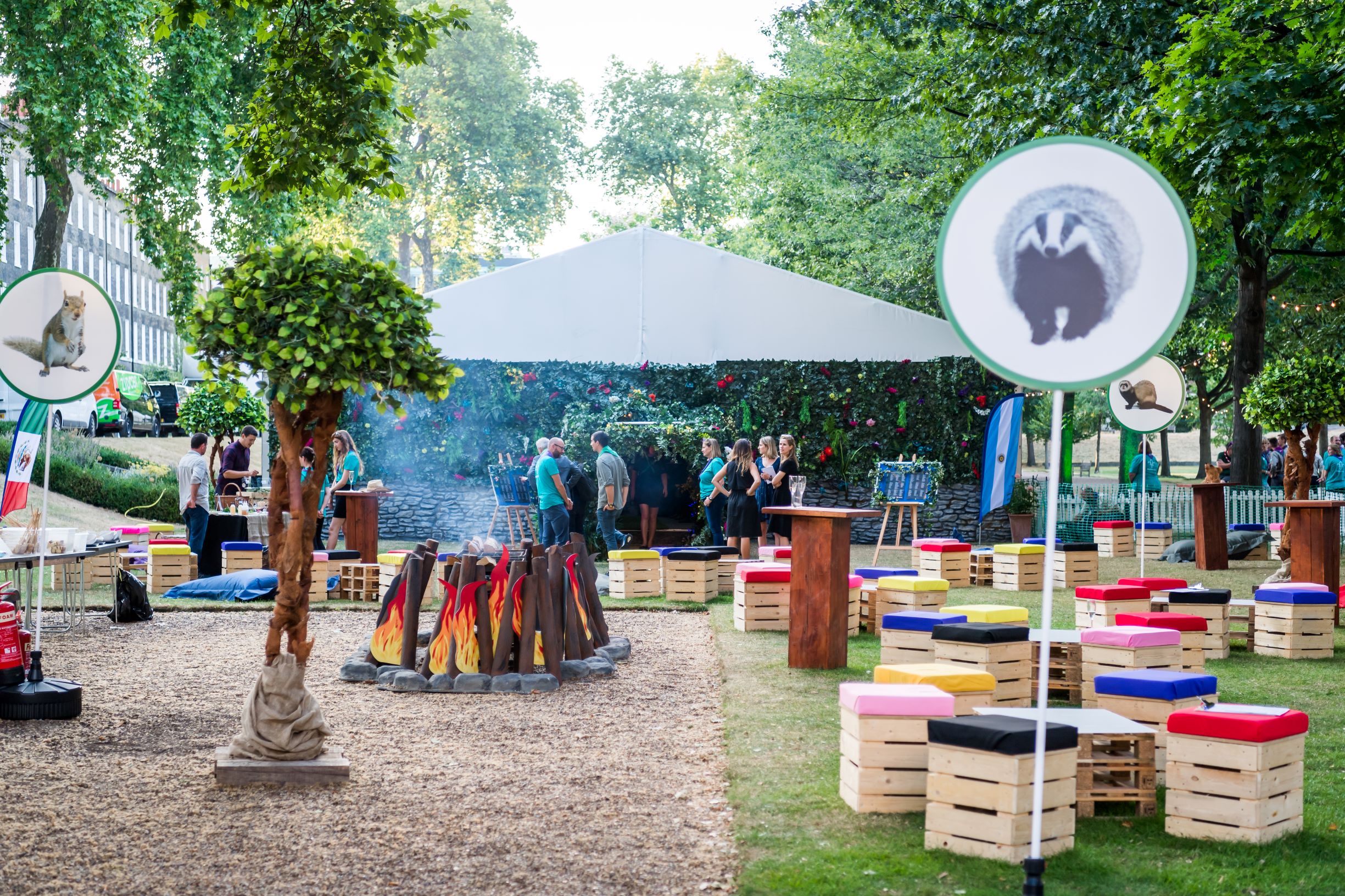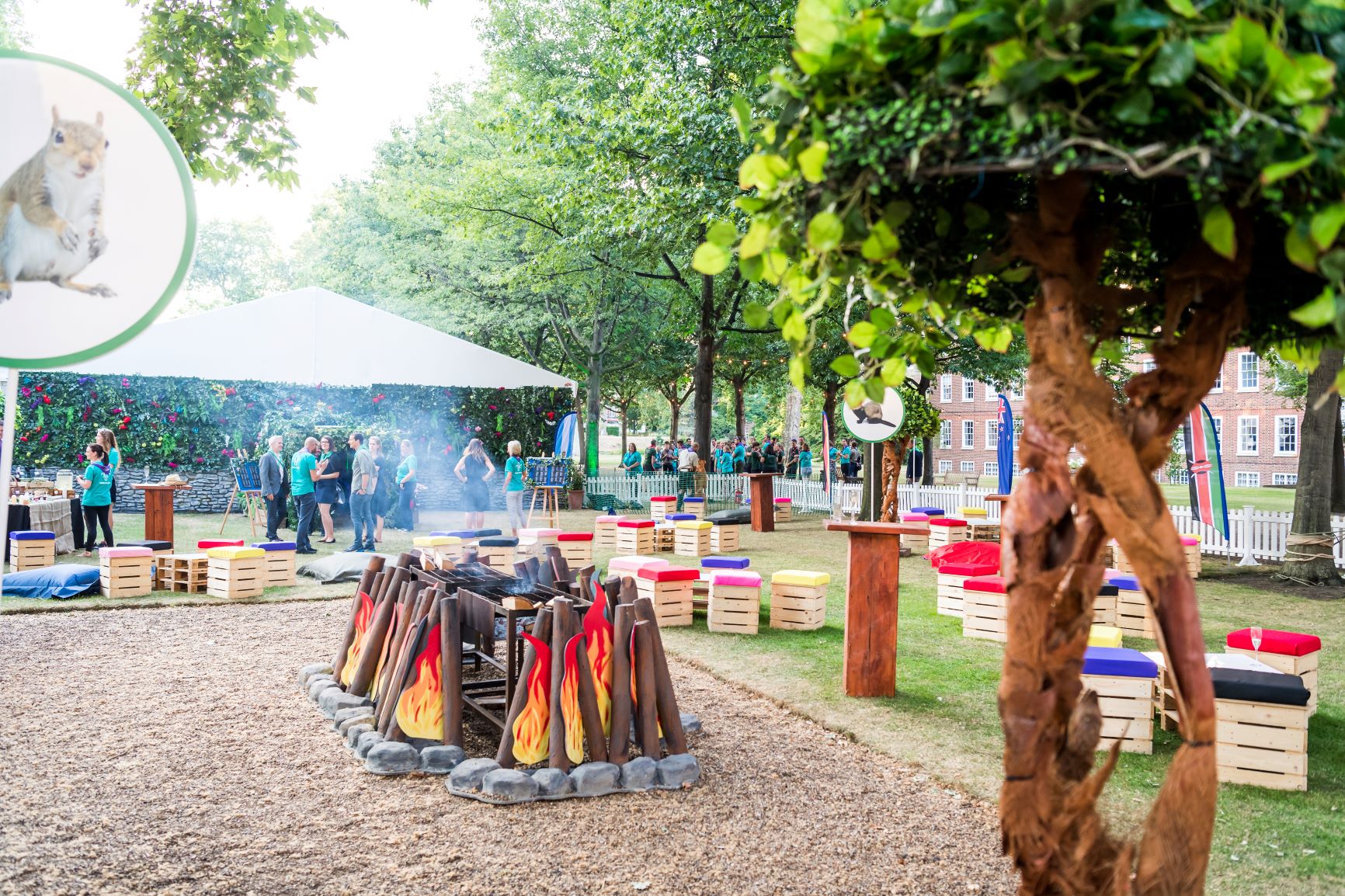 Low Colourful Pallet Seating at Outdoor Event
Small Artificial Dome Tree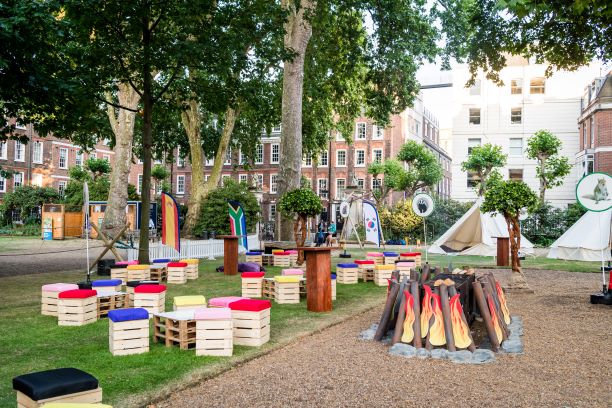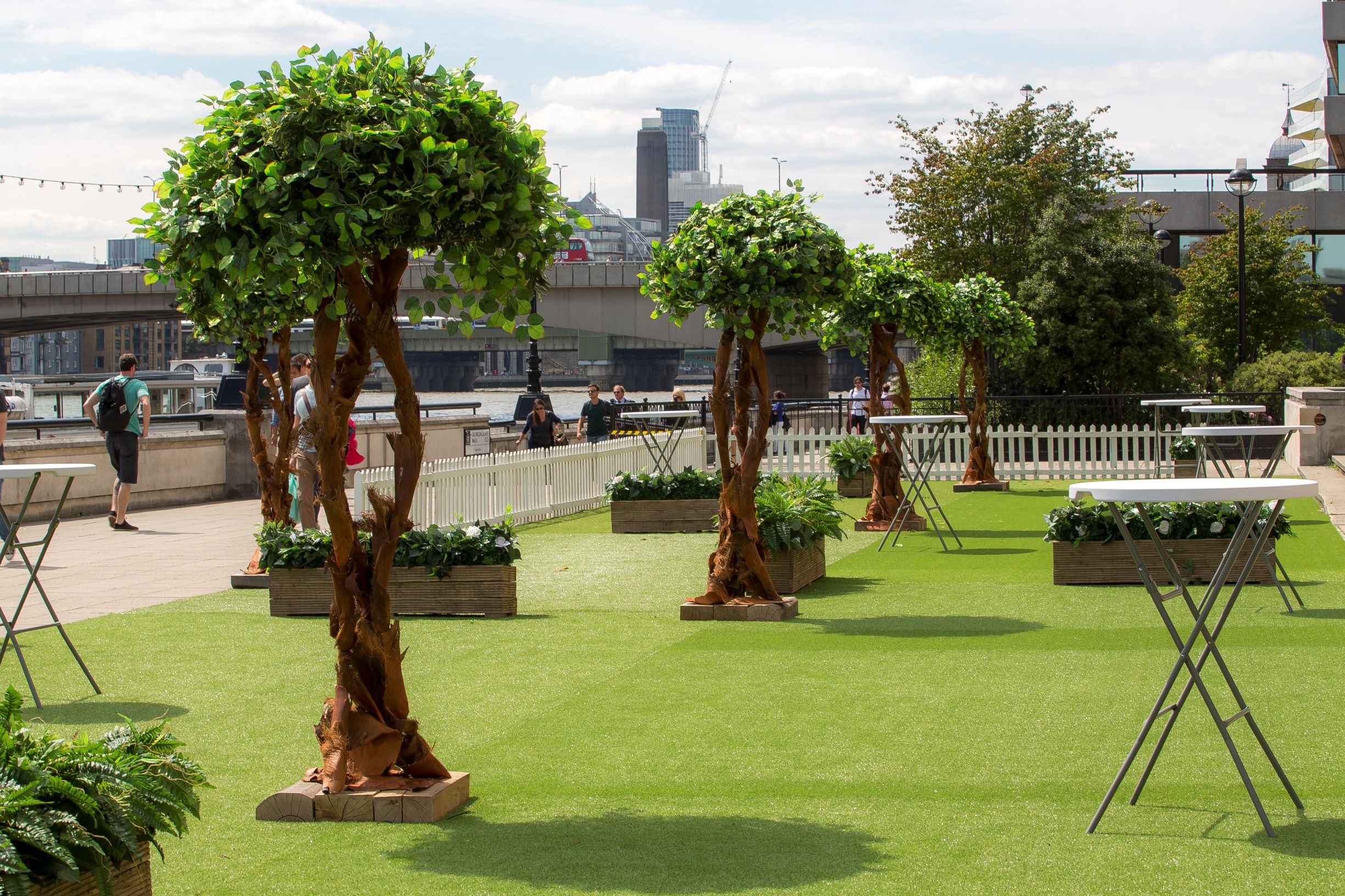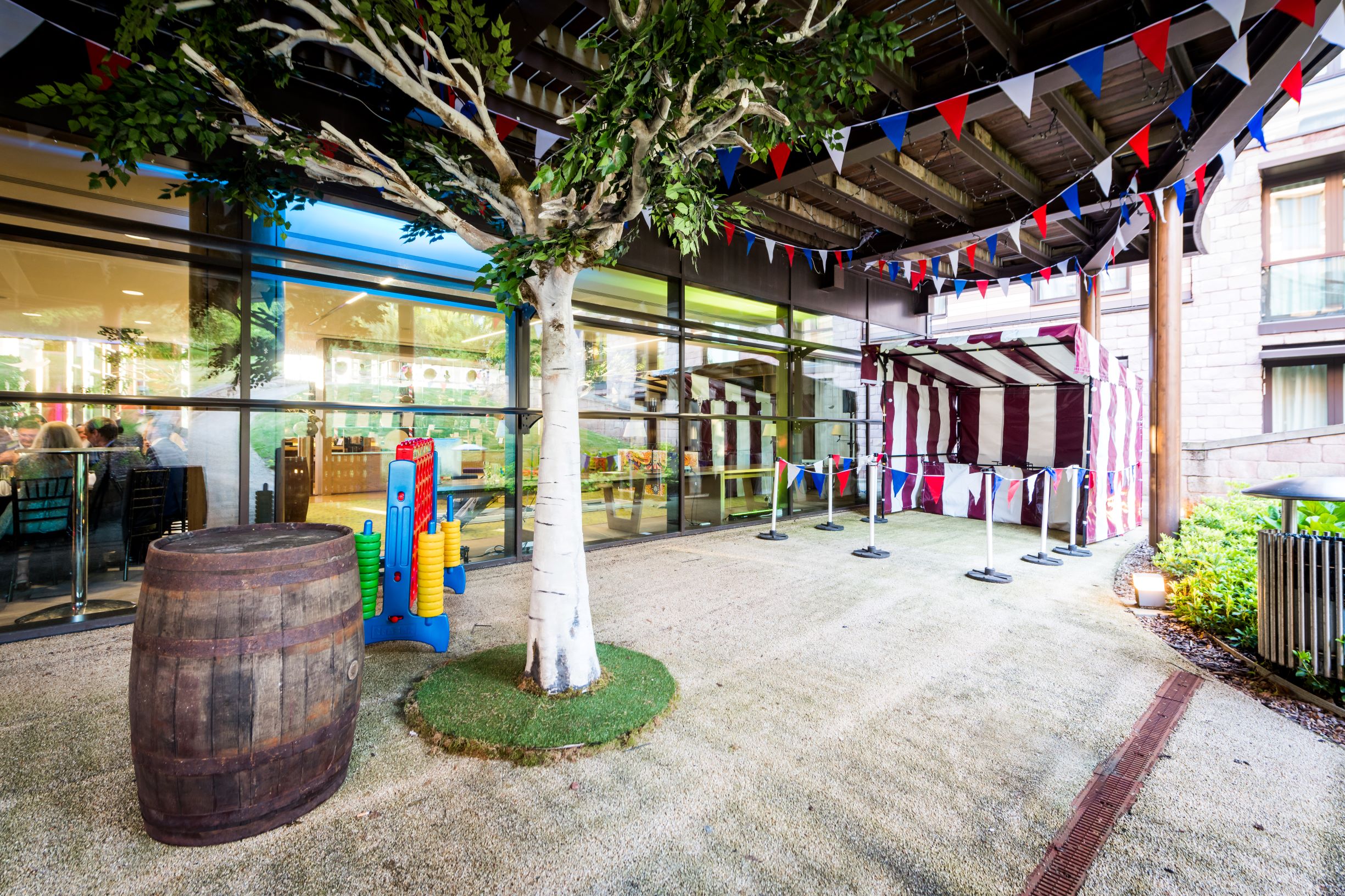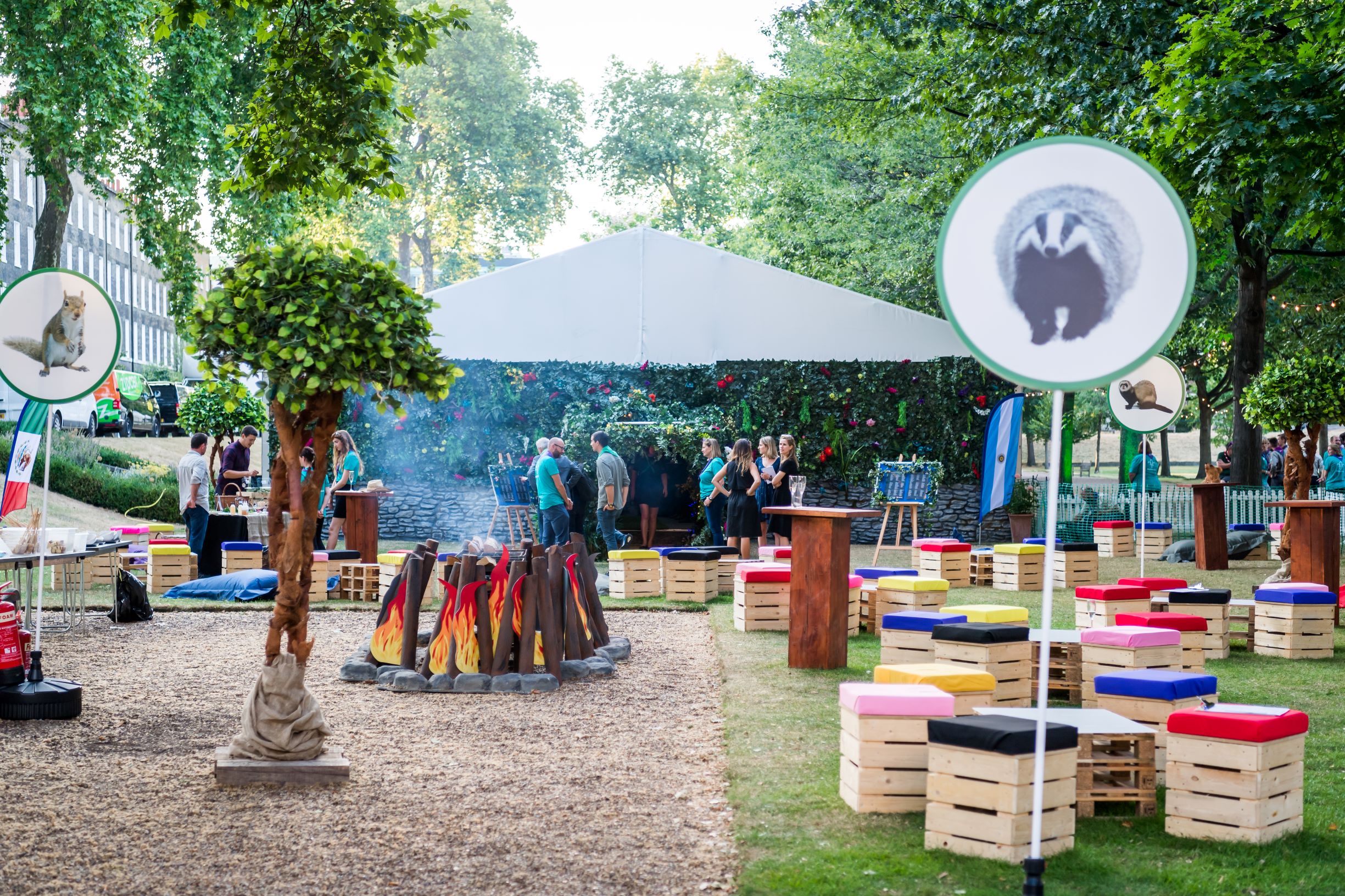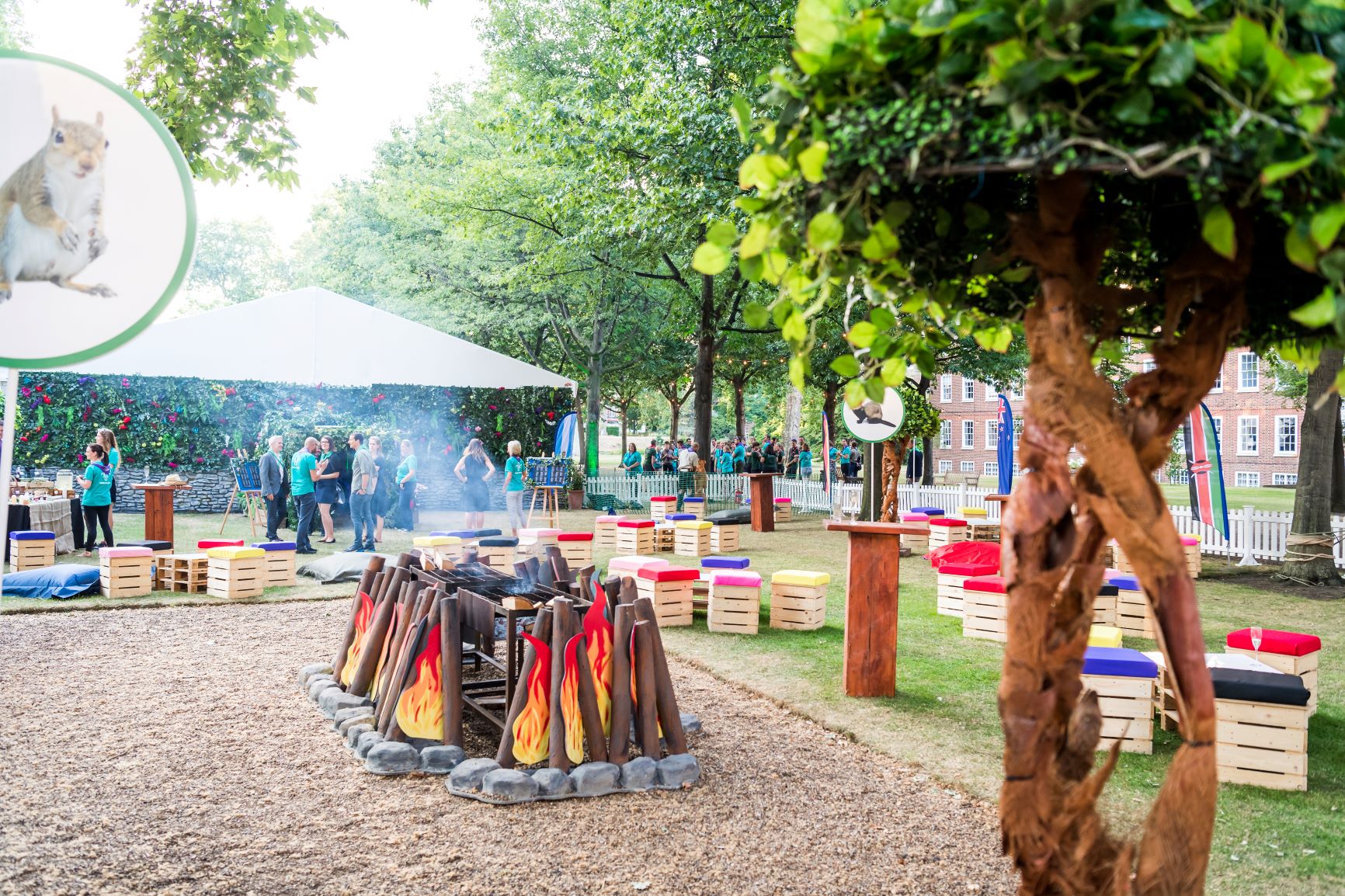 Does Creating Experiences in Hospitality Hold the Key to Visitors and Faster Recovery?
The reopening of pubs, bars and restaurants should be celebrated, not only because it allows the public to create a sense of normality, but as it allows the landlords and their staff to return to what they love doing and starts to create economic prosperity again in the hospitality industry. We look at critical success factors of what the punter-after lockdown will be looking for?
We've all missed our favourite pub landlords and our locals, but things are different now. We've found ways to entertain ourselves indoors and now creating a compelling argument to go out a visit pubs, bars and restaurants means looking at creating an experience that they can't get sitting at home. We review how making making visiting bars, restaurants and pubs could be different.
What can people get outdoors that they couldn't get indoors?
Everyone is looking to party after lockdown at your pub, bar or restaurant, there are so many ways you can use Event Hire such as props hire, furniture hire and party hire to maintain social distance, comply within regulations, and create a welcoming atmosphere.
Creating the right ambience is so important to your customers having been indoors for such a long time.  For them, they will be excited to see some friendly faces that have been missed for so many weeks, the interaction with friends, neighbours, and local villagers alike.
They've probably been talking about what drink to order first and who they would like to meet up with for weeks. Creating awesome experiential spaces that allow them to relax and remember what they missed, will be essential for post lockdown solutions for hospitality spaces to encourage repeat visits and increase dwell time and spend.
We think that interesting furniture, themed décor, outdoor furniture, social distancing beer gardens, creating a zones for small family celebrations will all be essential to kickstart hospitality.
Ideas for increasing visits to pubs
So once people have had their first fix of visiting their favourite local pub, beer garden, restaurant, or bar – how can we keep them coming back. For many staying at home has become like a cosy pair of slippers. Let's face it, many of us have loved to hang out in our pyjamas till 5pm each day.
An option could be to create a themed night with an offer on themed drinks, food, or cocktails? Integrating this themed event with appropriate themed props, furniture and entertainment could encourage repeat custom as they experience something new for each visit. All these theming ideas and outdoor décor could be used to transform spaces whilst social distancing and ensuring that you work within regulations.
Maintaining a sense of community
Covid has brought communities together in a way that no other single event has and tapping into this sentimentality will be a winning strategy. As well as theming and décor to create an experience, how can you get them involved and engaged in activities that adds to their experience of being out again? Maybe it's an old-fashioned knees up and sing song.
What about the a chance to take part in a real-life pub quiz, as much as we've all loved our virtual quizzes with family and friends, nothing beats the atmosphere and good old banter between teams and the friendly heckling at the quiz master if they should dare make a mistake or read out an incorrect fact during the weekly pub quiz. What about other social distancing games that makes going out fashionable again?
We think experience and atmosphere will be essential strategy for the hospitality industry to ensure people enjoy the return back to social. The entrance may no longer be the well-known front door of the pub, but instead a wooden gate that leads to the pub's beer garden.
We may not be able to sit too close to friends and acquaintances or even enjoy the jovial chit chat as we queue and wait to be served at the bar but bringing experience into hospitality will be one way of bringing a sense of normality and bringing customers in to enjoy the delights of the local ale, favourite meal or our favourite tipple once more.
In fact, we are so sure that creating atmosphere is an important strategy, that we are offering 50% off to those want to re-ignite and restart their pub, bar, or restaurant. E-mail us today at info@eventologistsold.local for a free consultation.
Check out our Themed Events or Event Furniture for some inspiration. To enquire about a package or to book an event, Contact one of our team members.
Let's raise a glass and toast to the return of our beloved Local Pubs!
We have worked with Eventologists for the a couple of years now and can't fault them from start to finish the whole process is very seamless and the stuff they do is incredible! We have themed evenings and they always come up with some fab ideas that help to emphasise the theme and bring it to life. Our events have conference sessions in the venue during the day and we transform them for our awards in the evening and Eventologists always completely transform the space for the evening so that it feels like you're in a completely different space which makes it all feel so much more special and a real celebration and by the time morning arrives its all completely cleared as if by magic!

PPMA Admin


May 19, 2022

Great props, prompt delivery, awesome team. Would use again.

Richard Buxton


May 19, 2022

A wonderful team who made our event space look incredible. Jacob took our ideas and brought them to life. We've had amazing feedback about the event design, so we couldn't be happier. Everyone really loved the living wall and trees!

Olivia Rocky


April 19, 2022

Rita has been an absolute pleasure to work with; she listened to our ideas and vision and then totally ran with it and created something better than we could have ever imagined! On the event day, Rita and her team swooped in and decorated our venue in record time. Rita and the team were professional and efficient. We look forward to working with Eventologists again next year!

Neighbourly Brands


March 19, 2022

Eventologists are a pleasure to work with. The whole experience from start to finish isn't nothing short of perfection. The team are super professional and Jen makes working with them a breeze. Nothing is too much and she is always so responsive. Can't wait to work with them again :)

Andrew Chalk


March 19, 2022

Eventologists have been a dream to work with. No fuss, straightforward communications and pricing. Delivery and collection on the day was simple and efficient. Professional and friendly at every turn - thanks for your part in making our event a great success!

Emma Bird


February 19, 2022

We've used the services of Eventologists on numerous occasions and their expertise is priceless. Great service as always from Rita and her team who are always full of ideas and ways to make your event stand out. We've hired sets for Moulin Rouge, Great Gatsby, Hollywood and Glitz and Glam plus they created a wonderful set for a festival including tress with festoon and flags. Highly recommended and great to work with.

MrandMrsGrey


July 19, 2021

Wonderful team, from the event manager to the decorators! The choices of set ups and themes are really original as well as well made. Each event is done with lots of passion , always keeping the client best interest at heart. Great value for money, and they always go the extra mile!

Astrid Guillabeau


July 19, 2020
White Fret Panels, Accessories Hire
Low White Seating with White Fret Panels for VIP Room
Low White Seating with White Fret Panels, VIP Room
White Fret Panels, Bar Stools and Poseur Tables
White Picket Fence, Accessories Hire
White Picket Fence, Accessories Hire
White Picket Fence, Accessories Hire
Red Carpet, Rope and Stanchions, Accessories Hire
Red Carpet, Ropes and Stanchions, Accessories Hire
Red Carpet, Rope and Stanchions, Accessories Hire
Light Up Letters, Accessories Hire
Colourful Light Up Letters, Accessories Hire
Colourful Tire Plant Holders, Accessories Hire
Colourful Tire Plant Holders, Accessories Hire
Fingerpost Sign, Accessories Hire
Fingerpost Sign, Accessories Hire
Living Wall, Accessories Hire
Living Wall, Accessories Hire
Living Wall with Letters, Accessories Hire
Living Wall with Letters, Accessories Hire
Bollywood Theme Cart with Umbrella, Accessories Hire
Accessories Hire
Eventologists offers a range of accessories to complement your event, including:
Ornate Fret Partition Panels – A superb way of dividing space within a room to create chill out areas, bar areas, drinks reception spaces, or a decorative backdrop. These panels are 3 m tall x 1.4 m wide.
White Freestanding Plastic Picket Fences – Each panel is 6 foot long x 3 foot high (1.83 m x 91 cm) and can be used on it's own or in a run.
Red Carpet – Perfect for any event to add a bit of extra glitz, our red carpets have an ivory felt backing that is 1 metre wide with bound edges to avoid fraying. It comes in either 4 meter, 6 meter or 10 meter lengths.
Stanchions and Ropes – Each post has a gold finish and stands 980 mm high, with a pole diameter of 63 mm, a base diameter of 360 mm and top ball diameter of 100 mm. It requires 1 rope to every 2 posts.
Light Up Letters – Create grand statements for your event with our light up A-Z letters and 0-9 numbers for hire.  The LED letters are 4 foot high and 2 foot wide.
Multi-directional Finger Sign Posts – Each displays upto 4 directions. We can create customised artwork for your event, or coordinate the entire unit to your event theme.
Living Walls – A stunning way to add a splash of greenery or create features and partitions in a room, these walls can be configured to any size and height. They can be single or double sided and can be customised to include logos, frames, slogans or adapted to your colour theme.