Venue Focus – Edgbaston Stadium is Covid Secure and Ready to Open its Doors!
Venue Focus – Edgbaston Stadium is Covid Secure and Ready to Open its Doors!
Another Birmingham venue and a firm favourite for corporate events, Edgbaston Stadium, have announced their Covid Secure Venue Plan, so we thought we would share their plans with you!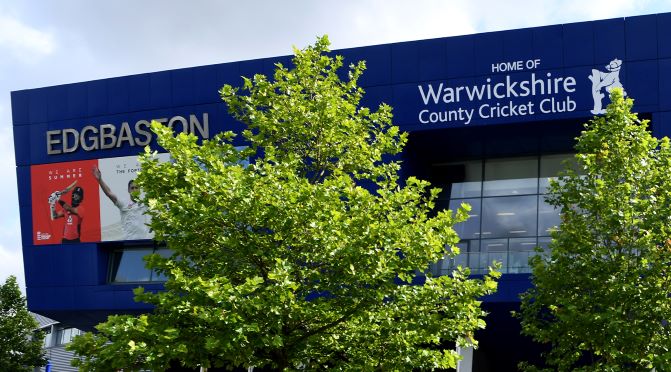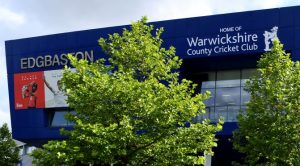 Edgbaston Stadium's events team have revealed its Safe Meetings & Events Promise to existing and prospective clients who plan to stage meetings, conferences and events at the iconic cricket ground from next month.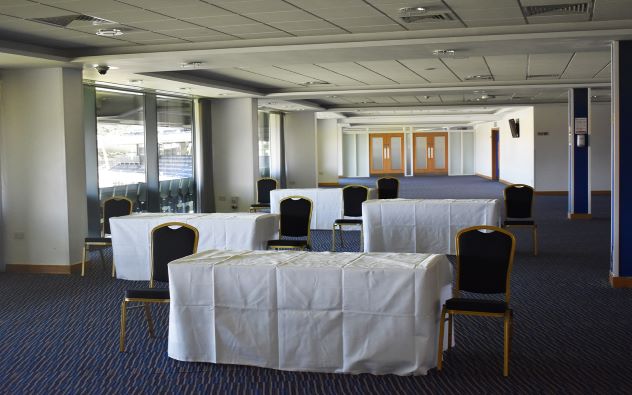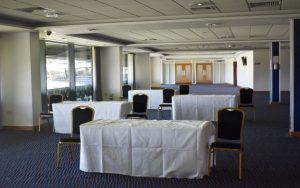 Reopening from Monday, 6th of July, Edgbaston Events has created a six-point plan that has been designed to provide greater reassurance to all delegates in response to the COVID-19 outbreak.
Space and Social Distancing – all rooms having outdoor spaces, the introduction of strict social distancing measures and clear signage and guidance around the venue
Hygiene and Cleanliness – new and improved cleaning procedures and providing a high level of hand sanitiser dispensers
Contact Free Catering – pre-packaged food and drink prepared on-site with increased safety and maintaining Edgbaston's outstanding range of fresh produce
Enhanced Technology – increased options for clients, including video conferencing, live streaming and virtual tours
Staff Fully Trained – all staff working to new operational procedures and have PPE tailored to their role
Communication – regular updates from our events team throughout the planning process
Maria Jones, Head of Conference & Events Sales at Edgbaston Events, said: "Our 6th July reopening date is something that we've been working towards throughout this lockdown period, and these new working plans have been developed following close consultation with our established clients, our partners within Compass Group, Lime Venues Portfolio and Levy Restaurants, and our technology partner PTI.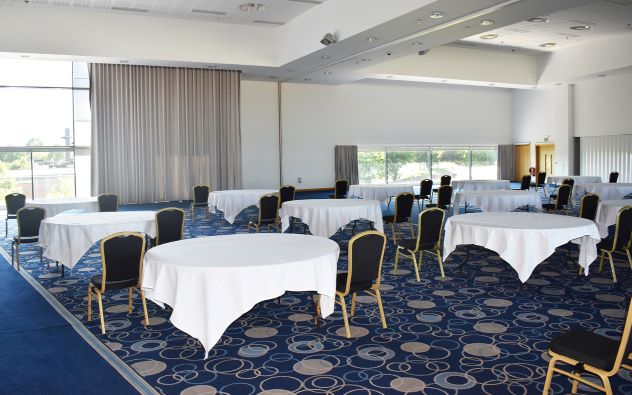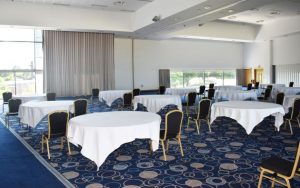 "We pride ourselves as being a business that regularly innovates and constantly assesses new market opportunities. As a result of this process, our suppliers are providing new technology to meet the changing needs of our clients who wish to stage hybrid or virtual events."
For enquiries relating to an existing or prospective event at Edgbaston Stadium, please contact the team on 0121 369 1994 (option 3) or email events@edgbaston.com.
Venue Focus – Park Regis Birmingham Steps Up its Drive to Become Covid Secure
Park Regis Venue Reception Area
Park Regis Venue 1565 Bar
Park Regis Venue 1565 Terrace
Park Regis Venue 1565 Restaurant
Park Regis Venue 1565 Bar & Lounge
Park Regis Venue Sky Loft
Park Regis Venue External Night View
Park Regis Venue Hotel Room Deluxe Twin
Park Regis Venue Hotel Deluxe Bedroom
Park Regis Venue External View
Park Regis Venue Level 1 View
Venue Focus – Park Regis Birmingham Steps Up its Drive to Become Covid Secure
Eventologists is really proud to share Covid Secure plans for various venues we work with as we get closer and closer to the opening of Venues Nationwide in our efforts to support the Hospitality Industry recover. The first venue we focus on is Park Regis Birmingham who have begun to welcome back their guests, they want to ensure that they are providing their guests & employees with a safe, welcoming and clean environment.
They have been delighted to remain open to the NHS & key workers and are looking forward to reopening their doors to the public very soon.
The hotel has been fortunate to retain their Senior M
anagement team which has given them the ability to be fast to react to change thus having been able to create a Covid-19 Secure 8 step summary along with a complete Standard Operating Procedure document.
Park Regis Birmingham have been building their plans to develop the hotel over the last couple of months and have created a series of short videos to chart their progress in becoming Covid-19 Secure, take a look at the first video highlighting their meeting and events journey 
John Angus, Managing Director said "It became clear in early April that Park Regis Birmingham would have to significantly change to become Covid Secure.  Our programme commenced in April and will take 3 months to complete, to include a full Standard Operating Procedure plan that changes all of our service standards.  We have installed protective screens and signage throughout the hotel, as well as installing sanitizer stations and new Air Purifiers in the reception and lounge areas.
Cleanliness is now the No1 requirement from our guests and we have implemented PRB Clean, which is focused on bedroom cleanliness with the final sign off being our PRB door seal that gives our customers confidence that the room has been sealed for them.  New Floor Plans have been implemented in our Events Centre and our in-house  Audio Visual company have implemented live streaming between rooms.  Finally, to provide confidence for our guests our certification process will include a Safe, Clean & Legal Accreditation from Quality in Tourism and Shield Health & Safety, both will confirm that Park Regis is Covid Secure."
For further information on Park Regis Birmingham Covid-19 Secure plans or for booking events in 2020 and 2021 please email aimee@parkregis-birmingham.com.
Venue Focus – Here's Why Park Regis Hotel Birmingham is an Awesome Events Venue Post Covid!
Venue Focus – Here's Why Park Regis Hotel Birmingham is an Awesome Events Venue Post Covid!
Here at Eventologists, we know that finding the perfect location to host your event is of great importance especially now as we need to be assured that your chosen venue has your safety covered. Therefore, we embrace the challenge of sourcing the right venue to match your event and ensure that not only is it suited to you and all your guests, but that the space accommodates your visions and theme perfectly!
One of our top venues is The Park Regis Hotel in Birmingham due to its prime location in the heart of the city, and the multiple options it provides for space. Below we provide some insights as to why this is one of our star locations.
Luxury Gala Dinner Venue in Birmingham
This four-star luxury hotel offers a wide range of different spaces for you to choose from, with various function rooms that are suited to cater to any event you have planned.  In addition to this, the hotel also offers meeting rooms, refreshment areas, outside terraces, and dedicated receptions – all of which can be transformed into mesmerising themed event spaces by us at Eventologists. What's more, with this multitude of rooms, the Park Regis Hotel has a capacity of up to 400 people, so you can be sure that all your guests will fit right in at your event!
Central Birmingham Conference Venue
The Park Regis Hotel is conveniently located on Birmingham's famous 'Broad Street', known for being the most dynamic entertainment destination.  It is easily accessible, being only a five minute walk from the nearest train station and ten minutes from the city centre. Add to that plenty of parking and accommodation facilities, and you can rest assured that this venue fits everyone's travel requirements for smooth sailing on the day of your event.
Eventologists has had the pleasure of working with Park Regis on many events over the last few years. Below is showcase of some of our favourites!
Great Gatsby Themed Launch Event
Eventologists delivered a Great Gatsby themed event for Park Regis Hotel with Gatsby Props take guests to the roaring 20s with the sounds and atmosphere of the Prohibition Era!
As the moment guests walked into drinks reception, they greeted by an elegant Flapper in a skirt she served champagne from. Once walked into the beautiful ballroom they were welcome with endless champagne and food by the hotel,  roaring 20's theming and props such as Gramophones props, an art deco screens, Vintage props and some stunning Gatsby Themed Table Decor which included Gold Gatsby Lamps and feather table centres. The evening was a roaring success as guests partied through the night!
50 shades of Gold – Corporate Christmas Decorations
Eventologists had the honour of designing and decorating the hotel ready for Christmas and what an enormous task it was since the tree stool 22 foot in the air and many smaller ones! This was no ordinary Christmas Tree Installation – this was a Commercial Christmas Tree of a magnitude that we only dress at the tallest spaces and venues. Over 10,000 baubles, 100's of metres of fairy lights, enormous present boxes and an enormous ladder to attach all the Christmas decorations with.  Every year, after dressing the tree we stand in awe of this one. This Christmas Tree soaks up the glamour of gold and drips in opulence. Its just the most unique Christmas Tree and we are proud to call it one of our creations!
As they open their doors soon, we will be sharing their plans of social distancing and how they will be supporting to ensure the venue is safe and a great for meetings again!
Does Creating Experiences and Event Hire in Hospitality Hold the Key to Visitors and Faster Recovery?
Low Colourful Pallet Seating at Outdoor Event
Small Artificial Dome Tree
Does Creating Experiences in Hospitality Hold the Key to Visitors and Faster Recovery?
The reopening of pubs, bars and restaurants should be celebrated, not only because it allows the public to create a sense of normality, but as it allows the landlords and their staff to return to what they love doing and starts to create economic prosperity again in the hospitality industry. We look at critical success factors of what the punter-after lockdown will be looking for?
We've all missed our favourite pub landlords and our locals, but things are different now. We've found ways to entertain ourselves indoors and now creating a compelling argument to go out a visit pubs, bars and restaurants means looking at creating an experience that they can't get sitting at home. We review how making making visiting bars, restaurants and pubs could be different.
What can people get outdoors that they couldn't get indoors?
Everyone is looking to party after lockdown at your pub, bar or restaurant, there are so many ways you can use Event Hire such as props hire, furniture hire and party hire to maintain social distance, comply within regulations, and create a welcoming atmosphere.
Creating the right ambience is so important to your customers having been indoors for such a long time.  For them, they will be excited to see some friendly faces that have been missed for so many weeks, the interaction with friends, neighbours, and local villagers alike.
They've probably been talking about what drink to order first and who they would like to meet up with for weeks. Creating awesome experiential spaces that allow them to relax and remember what they missed, will be essential for post lockdown solutions for hospitality spaces to encourage repeat visits and increase dwell time and spend.
We think that interesting furniture, themed décor, outdoor furniture, social distancing beer gardens, creating a zones for small family celebrations will all be essential to kickstart hospitality.
Ideas for increasing visits to pubs
So once people have had their first fix of visiting their favourite local pub, beer garden, restaurant, or bar – how can we keep them coming back. For many staying at home has become like a cosy pair of slippers. Let's face it, many of us have loved to hang out in our pyjamas till 5pm each day.
An option could be to create a themed night with an offer on themed drinks, food, or cocktails? Integrating this themed event with appropriate themed props, furniture and entertainment could encourage repeat custom as they experience something new for each visit. All these theming ideas and outdoor décor could be used to transform spaces whilst social distancing and ensuring that you work within regulations.
Maintaining a sense of community
Covid has brought communities together in a way that no other single event has and tapping into this sentimentality will be a winning strategy. As well as theming and décor to create an experience, how can you get them involved and engaged in activities that adds to their experience of being out again? Maybe it's an old-fashioned knees up and sing song.
What about the a chance to take part in a real-life pub quiz, as much as we've all loved our virtual quizzes with family and friends, nothing beats the atmosphere and good old banter between teams and the friendly heckling at the quiz master if they should dare make a mistake or read out an incorrect fact during the weekly pub quiz. What about other social distancing games that makes going out fashionable again?
We think experience and atmosphere will be essential strategy for the hospitality industry to ensure people enjoy the return back to social. The entrance may no longer be the well-known front door of the pub, but instead a wooden gate that leads to the pub's beer garden.
We may not be able to sit too close to friends and acquaintances or even enjoy the jovial chit chat as we queue and wait to be served at the bar but bringing experience into hospitality will be one way of bringing a sense of normality and bringing customers in to enjoy the delights of the local ale, favourite meal or our favourite tipple once more.
In fact, we are so sure that creating atmosphere is an important strategy, that we are offering 50% off to those want to re-ignite and restart their pub, bar, or restaurant. E-mail us today at info@eventologistsold.local for a free consultation.
Check out our Themed Events or Event Furniture for some inspiration. To enquire about a package or to book an event, Contact one of our team members.
Let's raise a glass and toast to the return of our beloved Local Pubs!
Great Ideas for Post Covid Events – Branded Charging Trees for Chat And Charge Stations
Low Colourful Pallet Seating at Outdoor Event
Small Artificial Dome Tree
Great Ideas for Post Covid Events – Branded Charging Trees for Chat And Charge Stations
As venues amend floorplans to reflect the new norm that we are about to enter, there is considerable discussion around whether the social distancing measures and spaces may leave venues look sterile and empty. We think that this might just be where Event Production will take a new role and importance in helping to infill spaces and make them feel more natural rather than empty and alarming.
Eventologists have created products that could help to fill spaces, create zones and barriers as well as being useable to attendees. The first such product is our Charging Trees to create Chat and Charge Zones at future events and post Covid conferences.
Phone Charging Tree
Eventologists created a chat and charge tree for an exhibition in 2019 that allowed users to charge their phone whilst having a mindful moment or catch up with work whilst charging their phone. We have now created wider stations that allow individuals to work, charge their phone as well as socially distance at Post-Covid Conferences, Post Covid Exhibitions and around venues and open spaces where the objective is to make venues look more decorative, increase dwell time and fill empty spaces.
Charging Trees stand proud at over 4m tall and have a large footprint so they take up lots of space. Research shows that creating natural spaces promote well-being and who doesn't love a beautiful tree to transform a space
Available in 3 options; white blossom tree, pink blossom tree and green oak tree, the trees are uber natural looking. We suggest dotting these around the space as useable features. The base can also be branded with logos or event details and hashtags.
The base is completely wipeable so venues can wipe the surface after each use, or it can house wipes so users can wipe their surface.
The best thing about our Phone Charging Tree collection is;
British Made – you are supporting UK manufacturing when you book with us as artisans in the UK craft all our products!
Fire Retardant – All our trees use inherently FR materials and foliage. An essential for many UK venues!
Bespoke Build – Our trees can be designed to suit your requirements for Activation and Bespoke projects.
Almost real – Our trees are so meticulously designed, they are often mistaken for real trees.
Choice and range – We have a full range of foliage-based products to transform venues and spaces to create the outdoors indoor.
Check them out yourself in our Trees Hire gallery. To enquire about our Charging Tree Collection or to book one, contact one of our event stylists.
Create Zones and Enable Social Distancing in your Spaces with our Inspiring Range of Artificial Trees
Autumn Themed Artificial Tree
Summer Cherry Blossom Trees for Hire
Vibrant Festival Trees for Hire
Winter Christmas Tree for Event Hire
White Winter Tree Event Hire
Pink Cherry Blossom Trees for Hire
Bespoke Tall Trees for Outdoor Festival
Red Autumn Themed Tree Hire
Artificial Green Trees for Hire
Artificial Birch Trees for Hire
Mindfulness Garden with Low Seating
Mindfulness Garden with Rustic Furniture
Unique White Balloon Tree
Large Narnia Lion and Christmas Trees
Light Up Circular Bar Hire
Create Zones and Enable Social Distancing in your Spaces with our Inspiring Range of Artificial Trees
Fill the Empty Spaces Created by Social Distancing with Artificial Trees
Are you looking at ways to fill those empty spaces created by the need to maintain social distancing measures? As venues look for the holy grail of how to make large banqueting suites look natural and unsterile as a result of the new  guidelines on venue floorplans and room capacities, we look at whether our natural looking trees could hold one possible solution!
We have a beautiful variety of artificial trees to transform any space or event from reception areas, canteens, entrance areas to the drink's reception area to the chill out areas.  With a large footprint, attendees of events generally avoid at least 3m around them. We think they are perfect as separators and dividers around the room and enhances the room features. Although rigid partitions and dividers have their place, they are not as pleasing on the eye! Our faux trees create a visual impact and stunning centrepiece whatever the season! With our diverse collection there'll be a tree hire option to suit your theme.  Here we've provided a few inspiring tips on how our trees can be used to take your event to new heights.
1. Spring Blossom Tree Props
Our artificial blossom trees can instantly transform any indoor space to give the sense of the outdoors and the fresh air of the season.  Standing at 4m tall, they work excellently in venues tall ceilings in order to create height and impact.  Variations of Spring trees are available as white blossom trees and cherry blossom trees, which can be adapted into our beautiful overhead canopies and ceiling décor like the ones we created for Wagamama's Hanami Festival campaign.
2. Faux Summer Trees for Indoor and Outdoor Use
Whatever the summer theme you want to create for your next event, our choice of summer themed trees is sure to add the sizzle to your summer celebrations.  Want a Festival themed event?  Why not dress your venue with our life size trees strung with colourful paper lanterns and twinkling lights to create the lively vibes of a summer festival. Holding your event outdoors?  No problem.  Our artificial trees can be planted outside with planters and ballasts to add dimension to your al fresco event.  Or maybe you want to add the exotic to your Beach Paradise or Arabian Nights themed event?  Our palm tree options, including 3m tall Palm Trees in terracotta pots or Kentia Palms, will add the perfect touch to complete your summer heatwave.
3. Artificial Autumn Leaf Trees
Create a statement in the room with an autumn theme event with our life-size trees bursting with all the colours of the season.  Think burnt oranges, dusky reds and rich browns.  Our beautiful Maple Tree for hire brings all the autumnal ambience to your venue whilst creating a visually stunning statement that will be sure to wow your guests. As we hope that we start seeing a little more relaxation of measures by Autumn, these trees still create barriers and zones in areas where guidelines are still in place.
4. Artificial Winter Trees for New Styles of Christmas Parties
Christmas in 2020 and Christmas Parties in 2020 may not quite be the same as previous years, but that's not to say that Christmas should be cancelled! Create a winter theme event with our impressive winter trees and other winter venue décor to create inviting spaces.  At 4m tall, these create beautiful whimsical statements that will incorporate seamlessly into the décor of your event whilst still helping to maintain the measures that maybe in place at the time.  Picture frosty white branches strung with glimmering lights to match the winter snow of your theme. Picture white seating dotted around the room and white lit silhouettes from lighting!
5. Christmas Tree Installation at Venues
Bring the festive spirit to your Christmas and winter theme events with our gorgeous options of Christmas trees for hire.  Whether you want real or artificial, dressed in glittery ornaments and tinsel or classic plain snowy, Eventologists can provide you with the perfect festive trees to set the mood and bring the magic to your festive event.
6. Bespoke or Branded Trees for Product Launches
The possibilities are endless when it comes to tailoring our trees to your requirements.  Your trees can be adorned with whatever is needed to transform them into feature pieces to suit your event such as candy apples for a Halloween or Willy Wonka theme. Colours can be customised depending on the mood and atmosphere you wish to go for, and even the base can be adapted to create stunning effects by lighting them with colour.  Strategically place 4-6 of our enchanting trees around the room as inspiring feature pieces or have them built into your dining or networking experience. Bespoke trees are great for product launches and brand activation exercises. You can brand the tree trunk or even the tree to really bring the event alive. The impact of bespoke trees is so strong that it automatically puts a smile on people's faces! A great anxiety reliever!
7. Smaller Topiary Dome Trees for Smaller Venues and Low Ceilings
For smaller rooms, we have smaller trees that create the same impact. Our trees come in a variety of sizes so no matter the space you're working with, we'll have something that fits all.  In contrast to our hyper real tall trees, we also have smaller tree options such as our twisted dome trees with neatly clipped foliage that would suit any type of theme.  Place them tastefully around the drinks reception area or chill out zones for a stylish and sophisticated touch between individual seating.
8. Full Size Artificial Oak Tree for Large Venues
Our full-size Oak tree stands proud at 6m tall with a stunning full canopy of leaves. An amazing unique product that is great in venues with high ceilings, this tree makes a great product for feature installations and brand activation exercises in large spaces with tall ceilings. In fact our tree looks so real that if you blink, you might actually imagine the leaves falling and you might even smell the oak as you walk passed it!
The best thing about our artificial tree collection is:
British Made – you are supporting UK manufacturing when you book with us as artisans in the UK craft all our products!
Fire Retardant – All our trees use inherently FR materials and foliage. An essential for many UK venues!
Bespoke Build – Our trees can be designed to suit your requirements for Activation and Bespoke projects
Almost Real – Our trees are so meticulously designed, they are often mistaken for real trees
Choice, Range and Versatility – We have a full range of foliage based products which are versatile enough to transform various venues and spaces into both indoor and outdoor spaces. to create the outdoors indoor
Check them by visiting our Trees Hire Gallery and please contact us if you wish to find out more.
Top Tips for Event Managers and Event Management Post Covid-19
Network Park for Delegates
Event Management Post Covid
Top Tips for Event Managers and Event Management Post Covid-19
As we navigate through a new norm, we look at just some points that you may find useful when we you are planning an event after Corona Virus. We suggest some top tips and considerations during your planning process.
1. Start Planning Early
Begin planning as soon as you possibly can. If your event is a large event you should realistically begin planning, it four to six months in advance. Smaller events need at least one month to plan. To keep the final run up to the event flowing smoothly, try to ensure that
all supplier contracts are completed a few weeks before the event and remember follow up, follow up, follow up. Keep everything in writing and cover your back after all key communication. Read up on the latest legislation on holding events and include them in your plans. Allow extra time for these new processes
2. Remain Flexible
Over the process of planning the event, things are going to change, and you need to react and respond quickly. Whether it is event times, locations or even the type of event you're hosting, you need to ensure that you're flexible and can meet the changing demands. You
may find that something that was health and safety policy 6 months ago, may have changed again. Be prepared to remain agile.
3. Suppliers and costs
Covid-19 has devastated the events industry and many suppliers may not be in existence. Even with fewer suppliers, ensure you negotiate but remember there may be higher costs as even the suppliers need to plan and cost in changes due to Covid-19. Remember that
with every event there will be unforeseen costs, so try to negotiate price but leave at least 10% of your budget as a buffer for changes that occur along the way. Keep all contracts and notes for all suppliers and if things change and you need to communicate, ensure you do it immediately after the change. Its so easy to forget to update them.
4. Delegate Responsibilities
Break up the various tasks of the event and group them in area's (e.g. registration, dinner, health and safety, internal communication, conference management, supplier management). Assign an area to each member of your team but ensure you have a weekly catch up with them to ensure that the project is on schedule. These Team Members are solely responsible for their own area they will be much more clued into small detail changes especially related to the new norm of events. In terms of who gets what, look at key individual skills and assign tasks according to their skills and experience.
5. Create an Event Planning Manual
In order to keep everyone on the same page, create a master project document that details everything to do with the event, including presentation slides, Risk Assessments, table plans, supplier contracts, delegate lists, timings and the floor plan. With a shared event manual, each project member can refer to plans throughout the day, and your entire team can spot if something is out of place.
6. Have a Plan B
The very nature of events makes them open to small changes or issues at the last minute or on the day. For example, there may be an accident on the motorway, an item may not turn up or a speaker maybe sick on the day. We suggest that you identify they key risks that could occur and have a backup plan for each. By identifying key risk, you can understand the big issues and perhaps even exclude them from the event
7. Rehearsals and Walk Through
We suggest a project walk through about 2-3 weeks before the event, the entire plan of the day and event process. Organise a project planning meeting and talk through the day maybe at the venue so that you understand all the elements as you may not be familiar with the timings and complexities that could occur as a result of social distancing, new floorplans etc. Maybe walk through everything, from initial set up to the follow up process. Often complications are highlighted at these site visit, and you will have time to correct them.
8. Communicate Everything Clearly
Ensure delegates clearly understand the process and the changes that you must follow at your event. Communicate it prior to the event but also on the day. We like infographics so people understand instructions clearly – Pictures paint a thousand words and there are lots of templates available for the requirements for post Covid for branded communication. Your venue will also have to display these too.
9. Virtual Events
Many people may not be able to attend this event either due to travel restrictions or due to floorplan restrictions. You may consider staggering attendance throughout the day and run the same conference in the morning and afternoon. Alternatively, you may consider
streaming the whole meeting for others to watch remotely. Maintain your social media presence throughout the day and maybe send a summary of salient points on-line – it's a great way of maintaining good recall of key messages.
10. Follow-up Immediately
Once the event is over, many organisers fall into a common pitfall – taking a break. While the event is over, it's important to make notes of learning – key things that worked and didn't work for next time. We are working through a new norm and it's important to get feedback from the team, attendees, and suppliers. Video the event so that you can share the event again in the future to help re-energise teams or remember key elements. Following up with attendees is so easy through survey monkey or a similar platform or maybe via feedback on social media, to demonstrate the success of the event. Whilst this is not a fully comprehensive list of considerations, we hope these ideas help you to think of how you will need to think differently as we start to return to events in the future. Nothing will be the same for a while, so we do suggest speaking to your venue, suppliers and consult Government regulations and guidelines during the planning process.
A Focus on a Favourite Nottingham Venue – Devere Orchard Hotel
Peacock Themed Christmas Tree
Orchard Hotel Launch Party
Traditional Christmas Tree at DeVere Orchard Hotel
glitz & glam chandelier table centre
Summer Garden Party Theme at DeVere Orchard Hotel Nottingham
Games Area at DeVere Orchard Hotel
A Focus on a Favourite Nottingham Venue – Devere Orchard Hotel
As Event Professionals, we're lucky enough to visit and work with been visiting many venues and have developed great connections with the venue and their team. We'd like to talk about a venue that we've known since it first opened and over the past few years, we've created some magical installations there. We lovingly talk about a Nottingham favourite venue DeVere Orchard Hotel.
The venue is not just known for its sustainability, but also its incredible professional Sales and Operations team who deliver personal service like a small boutique hotel whilst having the branded badge of DeVere. The venue offers great options for holding large and small
events across the site. Let's discover some of our favourite events that we have worked on here;
A Venue for Large and Small Events in Nottingham DeVere Orchard Hotel is gorgeous. Its set in 330 acres of the University of Nottingham's landscaped parkland so it feels like you're a million miles away but you're not! De Vere Orchard Hotel is a stylish, eco-friendly hotel featuring 202 bedrooms located next to De Vere East Midlands Conference Centre. The hotel has an incredibly reputation for its consideration for the environment.
Awarded with Best Sustainable Venue at the CHS 2017 and 2019 Awards, at De Vere Orchard Hotel. Its modern design makes the most of natural daylight making the environment bright and welcoming, even on a dull day!
With a choice of four meeting rooms plus a range of larger event spaces at the neighbouring De Vere East Midlands Conference Centre and nearby De Vere Jubilee Conference Centre, you'll discover a productive setting for meetings, conferences, training and teambuilding.
Highlights of the Hotel
21 flexible meeting and event rooms for conferences, exhibitions, gala dinners, and meetings
Easily accessible via road, rail, or air with East Midlands Airport nearby
10 minutes to Junction 25 of the M1
Dedicated event manager onsite, large range of catering menus available
Branding opportunities throughout the hotel
202 guest rooms
We share some of our most favourite events at the hotel over the years which gives you great ideas of how versatile the venue is for a range of events and just why we love working there!
Launch Event in November 2012
Eventologists worked on the launch party for when the hotel first opened. With the sustainability credentials that the hotel has and its name, we created an orchard of blossom trees in the venue along with an electric atmosphere created through entertainment and music. Though it was many years ago, the event is still one that stands out for us. Here is the video link of the launch! https://www.youtube.com/watch?v=i4kjk5j4HKU
Christmas Tree Installation and Decoration
We have designed some unique Christmas Tree Installations at DeVere Orchard Hotel and DeVere East Midlands Conference Centre. Our commercial Christmas tree decorating service is available to take the stress away from decorating your own Christmas Trees. Doing it yourself seems a great idea, until you have to replicate it several times or when you have deadlines to meet. Themes we've included in the past includes organic and rustic themed Christmas Trees, Traditional Christmas Tree Theme, White and Silver Christmas Tree, Winter Wonderland Christmas Tree and even a peacock colour Christmas tree.
Venue Décor – Broadway Theme May 2016
In 2016, we were given just 4 hours to transform the reception area at DeVere Orchard Hotel for a Broadway Themed gala dinner. The themed supplier dinner included black and white feather plume table centres, black table décor, stunning crystal chandelier table centres and Broadway themed backdrops and lightboxes. Guests were entertained by an array of Broadway Themed entertainers who delivered a Broadway Themed Cabaret Show with songs from our most loved West End Shows.
Summer Corporate Gala – Great British Theme 2018
In 2018, we were given a task of transforming the lobby area and restaurant of the DeVere Hotel to a Great British Themed gala dinner. The Summer Garden Party was designed to be a casual corporate event with entertainment from fun fair stalls, circus entertainers and British themed entertainers from the moment that guests walked in. Décor include summer artificial trees, artificial turf hire, foliage pillar wraps, stunning foliage table centres and living walls and sponsor walls!
DeVere feels like our baby, as we have worked there since day 1. We are looking forward to the time we can see our friends there and seeing the renovation works that they started just before lockdown. This venue is a go-to space for Events in Nottingham and a Corporate Venue in Nottingham that has all the attributes that any Event Planner or Venue Search Agency is looking for!
Over 25 years of History at Hilton Birmingham Metropole
Rose Stage at Hilton Metropole NEC
Luxury Wedding Hilton Metropole Birmingham Hotel
Heart Swirl Table Centres
Gold Glitz Lamp Centerpiece
Over 25 years of History at Hilton Birmingham Metropole
As Event Professionals, who have grown up in the exciting world of events, we've been visiting many venues in our teens and watched the changes as they open, grow and develop. We present some nostalgic memories and events over the past few years of one of our favourite venues Birmingham Hilton Metropole.
When we first started working at Birmingham Hilton Metropole, we recall the first few years when the famous Monarch Suite opened. Now over the years, we have worked on numerous events at Kings Suite, Monarch Suite and have even held events at our own at the Palace Suite and Library Suite!
The venue has a great Sales Team and Operations team to support client events teams deliver spectacular events. The venue is the largest venue in the West Midlands hosting over 1500 events annually.
A Venue for Large Events in The West Midlands
Birmingham Hilton Metropole is so centrally based, its location makes it so convenient for event companies and clients across the country. The venue has 33 function rooms to all many types of meetings and conventions of different sizes. From the Monarch Suite with a capacity of 2,000 delegates to smaller event space – the Hilton Birmingham Metropole hotel is one of the premier conference hotels in both the UK and Europe.
We have worked at Hilton Birmingham Hotel for many different events from charity events, to gala dinners to scrumptious breakfast meetings to an impressive, dazzling awards dinner.
Highlights of the Hotel
33 flexible meeting and event rooms for up to 2,000 people
Easily accessible via road, rail or air, with 600 parking spaces
15 minutes to Birmingham city center
Dedicated event planner onsite, large range of catering menus available
Branding opportunities throughout the hotel
790 guest rooms
We share some of our most favourite events at the hotel over the years which gives you great ideas of how versatile the venue is for a range of events and just why we love working there!
Catwalk design in 2010
Eventologists worked on a stunning catwalk design with a theme that resembled Alice in Winterland. A gorgeous ribbon canopy ceiling which swayed and displayed rainbow colours as light hit it!
Tree Hire at Luxury Wedding 2012
In 2012, we booked Palace Suite for our own family wedding. The event was attended by over 600 people and it was this event that we designed and made our stunning blossom trees that we are so well known for. Following the impeccable service that we experienced from Hilton Hotel, we have been the biggest fans of the venue, always recommending it as a great space to hold events! 
Venue Transformation in the Palace Suite 2016
In 2016, we designed and produced a stunning domed floral chandelier for an event in the Palace Suite for the after party for a Pub Group. This was bespoke production transformed the room into a luxury nightclub that was attended by almost 3000 guests over 4 nights. 
Venue Transformation with Metro Production Group October 2017
We worked with Metro Production Group on a stunning gala dinner and awards event where they had designed and installed an awesome stage set with a heart design and really funky lighting. Inspired  by the design, Eventologists designed table centres that held hearts to link with the stage design. 
Las Vegas Theme for PWC March 2018
Our Event stylists worked on an awesome event for PWC in the Monarch Suite where the after conference theme was Vegas. The Eventologists team transformed the Monarch Suite into a an opulent dining area with a stunning Vegas style entrance with iconic Vegas Props that you would expect to see at the famous Vegas Hotels include 2 large Sphinx props at the doorway and an Eiffel Tower. After dinner, we transformed the Warwick Suite and lobby into a classy casino with slot machines, casino games and even roaming magicians!
Bar Design for Ciroc Vodka 2019
The brief was cool and contemporary for a Ciroc branded bar and Eventologists Design Team created a stunning uber chic VIP bar with funky seating, contemporary ceiling with pixel tubes hanging from the ceiling, a stunning mirror floor along with mirror furniture and Ciroc branded angel wings!
Hilton Christmas Party December 2019
Eventologists delivered the most gorgeous Peaky Blinders Themed Party for the Hilton Birmingham Metropole staff. No guys deserve to let their hair down more than the Hilton Team. This 20's Great Gatsby theme night inspired many to dress up, reenact scenes from Peaky Blinders and even act like gangsters from the Prohibition age. Eventologists delivered a stunning 20's themed entrance outside the Monarch Suite, opulent Gold Lamp Table Centres and a gold tree prop in the chill out seating area – 20's themed entertainers added to the ambience on the night – what a great memorable night for everyone!
Crufts at Hilton Birmingham Metropole March 2020
One of the very last installations before lockdown was a very British theme to celebrate Crufts 2020 including some very cute lit Dog Table Centres. We created a Traditional Pub Garden Theme for this very famous British annual show which included chill-out sofa hire, picnic table hire and other Pub Themed Décor to make both owners and their pooches as comfy as possible.
And this is why we love Hilton Birmingham Metropole. The rooms offer so many possibilities for all sorts of events and we have worked there for such a long time that our history that they are our friends and right now we miss being there right now during lockdown. We miss working there and having the banter that we usually have with staff and colleagues. They stand as a beacon for the events industry in Birmingham and we wish them well as they start to return back to business in the not so distant future!
Creating Virtual Entertainment for a New Workplace
A4 horizontal landscape1-0
Creating Virtual Entertainment for a New Workplace
As some of our clients return to work and miss the magic touch that Events Companies add the live excitement that theming and entertainment added to live conferences and internal events, we thought to share ideas on how conference calls, internal meetings and zoom calls could be more interesting by including virtual ideas.
Zoom, Microsoft Team, WhatsApp and other video have defined working from home in isolation as a new way of working but don't we all miss the banter and spontaneous fun that we've all had at events. Whilst we have new parameters of working, we can totally create these same moments by offering virtual entertainment and also doing interesting things ourselves to get reaction and recall of attendees.
By breaking up meetings with something out of the ordinary, we can engage more with the audience, create higher recall and improve moods and mindsets at a time that is quite stressful for many!
Here are 10 tips of how you can energise virtual meetings through more engaging spaces and activity.
CHANGE THE BACKGROUND
Whilst we appreciate how difficult it is working from home currently, instead of working from your usual work space, can you spice it up and work from your garden? Or a room with funky curtains to change the backdrop. How about adding a virtual backdrop behind you to match the theme of the meeting? With some planning, your backdrop could even be real and you could add some props to make it more real!
GET THAT FRIDAY FEELING AGAIN?
Missing Friday night drinks? Put your glad rags on and have a virtual drinks catch up. We can even enhance the ambience by organising a DJ to play your favourite tracks and encourage you to sing along with karaoke? You can even have dance-off with colleague!
MINDFULNESS AND MEDITATION
Your performance at home and work is directly correlated with how you feel and many people right now just aren't feeling the love for lockdown, isolation and being away from work! Book a session with a mindfulness and meditation expert whose therapies can enable you to relax and think more clearly and feel on top of the world.
TALENT SHOW
Analysing your own skills and acquiring new skills is something that we have all done during this lockdown. We encourage teams to show off their newly acquired skills – how about organising your own Britain's Got Talent. Perhaps even have a session to learn new tricks from a magician or juggler who can be really get people having fun!
Virtual Bingo
Bingo is such a fun game which you can also play virtually to make working more fun. Bingo is a classic game that most people know how to play, and a version for remote teams that is quick and easy adds fun element that could be repeated weekly but you could even hire a bingo caller to make it more memorable and fun!
Secret Santa comes early
Christmas doesn't need to be once a year, you could make it rewarding by sending surprise gifts to teams each month from eachother and opening the gifts at a team meeting! Gifts could be related to work or even ones that make home-working more fun, such as unusual flavour coffee's, interesting stationary gifts – just little personal touches to make people feel loved!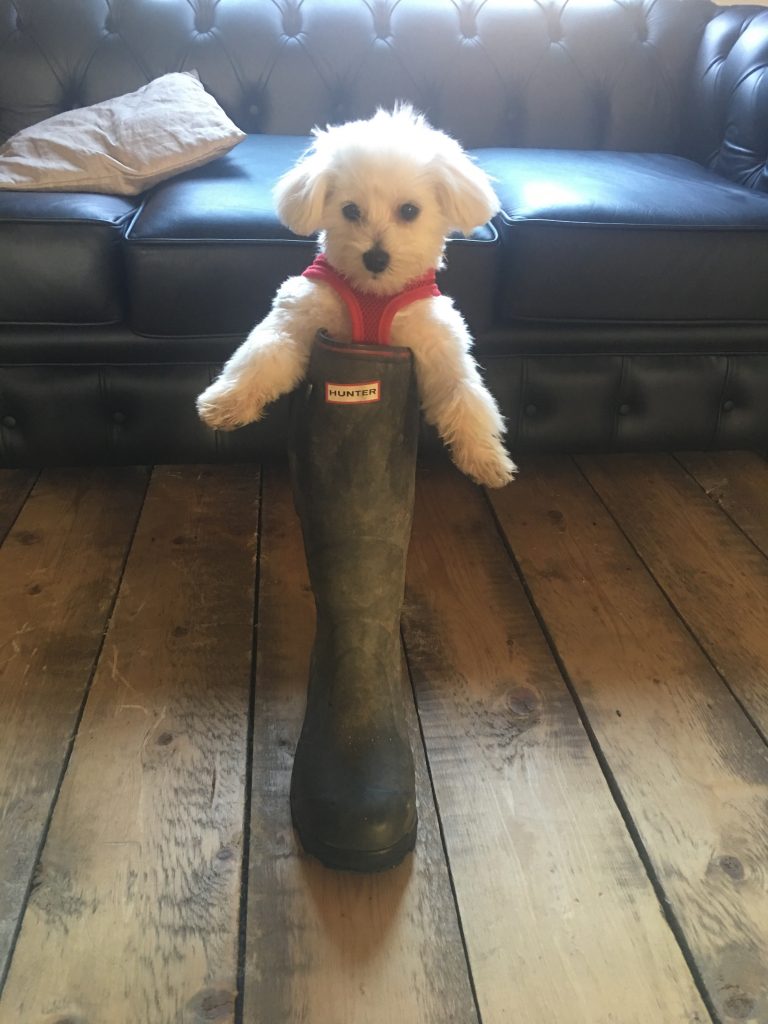 Pets having fun!
One of our favourites, is a company social insta account where you can post pictures of pets and animals doing silly things. Pets are great stress relievers during this time and people are doing so many funny things that they would love to share. It's a great ice-breaker and giggle during a coffee break!
Origami Company Ark
You could ask each team member to cut squares of coloured or copy paper and then start creating the animals that travel on the Company's Ark.
We can organise an origami artist to teach the team a new origami animal or you can go onto https://www.bing.com/videos/search?q=origami+animals+step+by+step&docid=608026622733323846&mid=F01BA9B757357310AAC2F01BA9B757357310AAC2&view=detail&FORM=VIRE
Each week teams can make a new animal to add to their collection from cranes, cats, birds, four legged furry friends to others Team members can build a whole menagerie of animals that they can add to your company ark!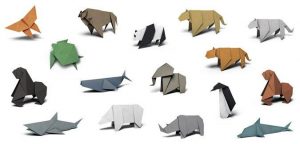 Typing Speed Race
To start a typing test using typingtest.com or https://thetypingcat.com/typing-speed-test. Then, post your results on your company scoreboard. Everyone should take the same test to ensure its fair. Its so much fun but you can also learn a thing or two about touch typing!
Recipe Share
During lockdown, recipe shares, recipe videos and sales of , sales of baking ingredients have rocketed as people are having to cook and eating at home. Why not create a show and tell 'recipe share' themed around different foods – breakfast, lunch, dinner, picnic, family secret recipe etc?! You could share these recipe's and create a company cook book! It's takes  great skill to communicate a precise recipe with thought of the process and clarity for the reader, so they are training whilst they are doing! Our favourite recipes during lockdown have been:
Jack Munroe AKA @BootstrapCook
Jamie Oliver AKA @jamieoliver
Nadiya Husain AKA @nadiajhussain
BBC Good Food AKA @bbcgoodfood
Nisha Parmar AKA nishascookingagain
11. Virtual School Trips (Company Days Out)
We all loved face to face and going to new places, hotels, venues and team outings!  If you can't make it to your favourite places for a day out, then they can come to you. Have a picnic with your remote team, and have a virtual tour of some really cool places. They don't just need to be in the UK, you can even go abroad for the day to check out places you've always wanted to visit!
Check out some of the places we've been visiting;
Source; https://www.goodhousekeeping.com/life/travel/a31784720/best-virtual-tours/
12. Online Team Building Lunch & Learn
A simple way to start with online team building is to get your virtual teams to meet and learn together – you could invite an expert to lead the session. You can find people to speak about topics like marketing, science, health and wellness, social media, home working, time management and more. A good learning session is about 60 minutes and you could encourage this learning during lunch – maybe have something delivered to them?
A great way of continuing the learning is encouraging the team to suggest a bank of topics and have 1 topic a week that is covered to add variety and also ensure that everyone's needs are met.
13. Remote Gala Dinner
We are all missing the nights out, awards dinners and gala dinners right now so how about holding virtual gala events with your own cooked meal? You could even invite colleagues who are oceans apart. To make it more interesting, you could ask everyone to make the same meal from a menu so that it really feels like you are at an awards dinner. Perhaps you can integrate some professional entertainment such as a saxophonist whilst you are dining and then party or dancing games afterwards? You can also include a section on recognition awards as part of the evening.
14. Caricature or Drawing Competition
Most people would love to draw well but don't know where to start, why not make this virtual team building activity with a caricaturist who can give an initial lesson? Create this experience into an event by allocating a person for each person to draw within 15-20 minutes. At the end of the time, bring
everyone into a main virtual meeting to showcase your portrait pictures!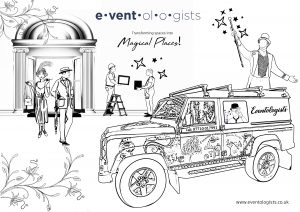 I wished to get in touch to say thank you for providing the centrepieces for the Gloucestershire Live Business Awards and working with us within our budget at such short notice. I also wanted to let you know that your staff was a pleasure to work with. Very friendly, professional and had the room setup with plenty of time to spare before guests arrived. Please pass on my thanks.

Louise Symonds, Regional Events Manager
I just wanted to drop a note to formally thank you for pulling out all of the stops for our Christmas Social – the Peaky Blinders theme went down a storm and it looked UNREAL! The decor, props, bespoke items and attention to detail really made the event last night. As ever, you and the team were complete professionals and a dream to work with. Huge thanks and appreciation, I look forward to the next event already!

Clair Stevens, Communications Manager
The room looked fab and we received some great comments. It was great to work with you again and it makes things run smoothly when we can rely on you and your team to get the job done. Gives peace of mind.

Sharon Bone, Events Manager
WOW, went to an event done by these guys and I was blown away. They transformed a banquet hall into something out of a fairytale. The staff are very friendly and professional. Would definitely recommend them to anyone.

Amish Thakrar, Marketing Manager
Thank you to you and your team for all your help and support with the table theming for our UK 60-Year Anniversary celebration last night. Right from the very beginning, everything was so very professional and easy. The tables, gifts and award were absolutely fabulous and really added to the whole ambience of the evening, and I have had many wonderful comments about them from our visitors.

Lesley Young, Marketing Communications Manager