When things go bump in the night – it can only be a Halloween Themed Event!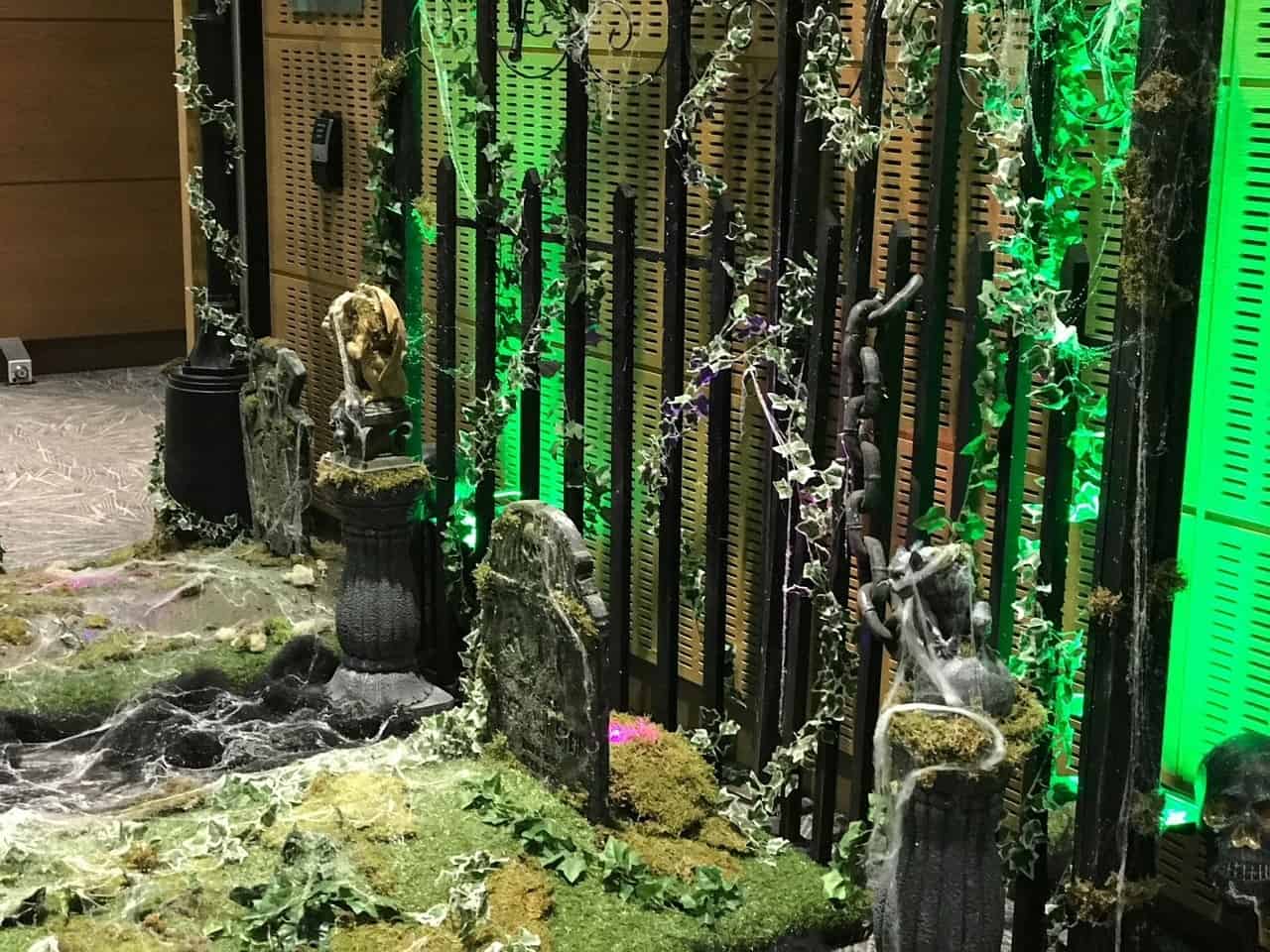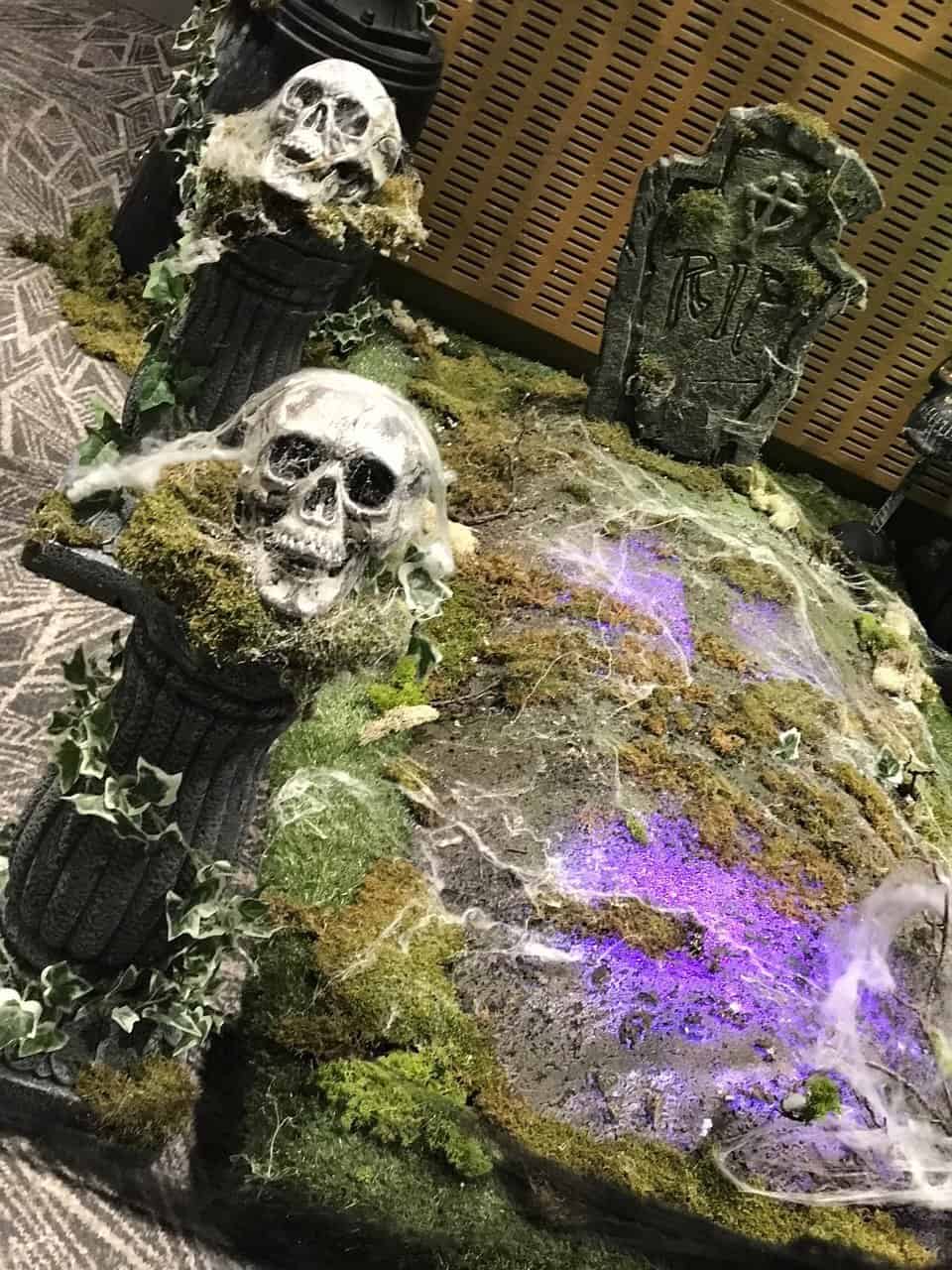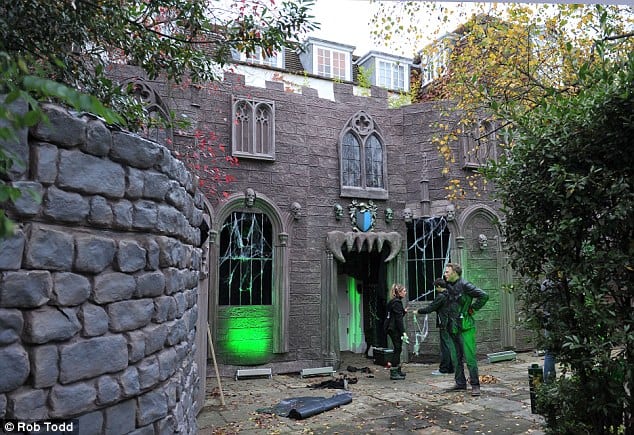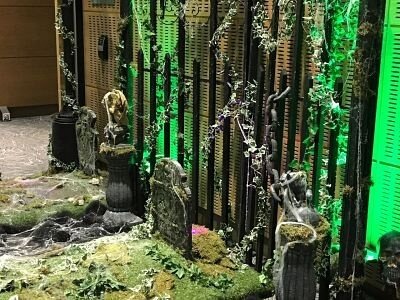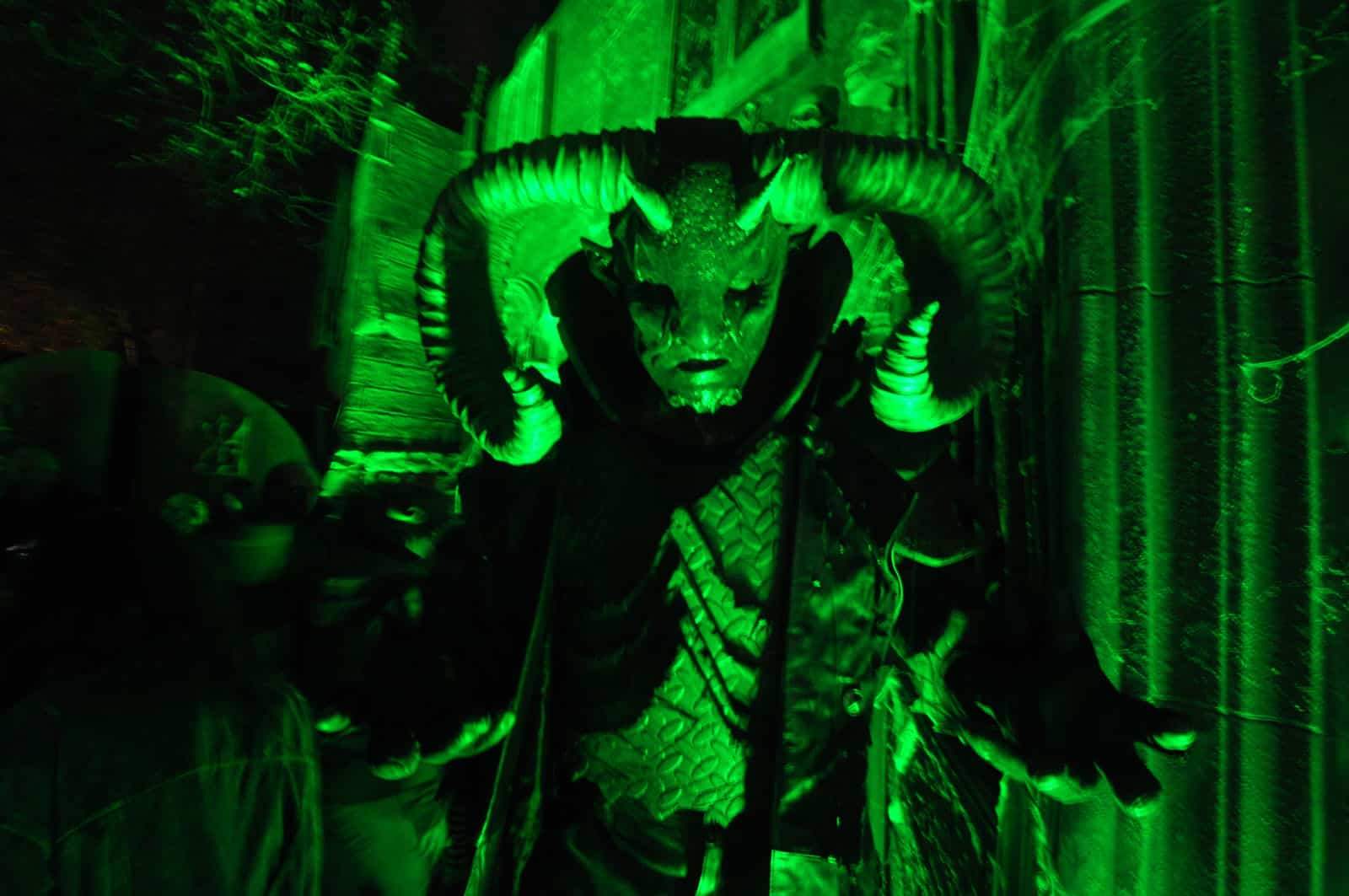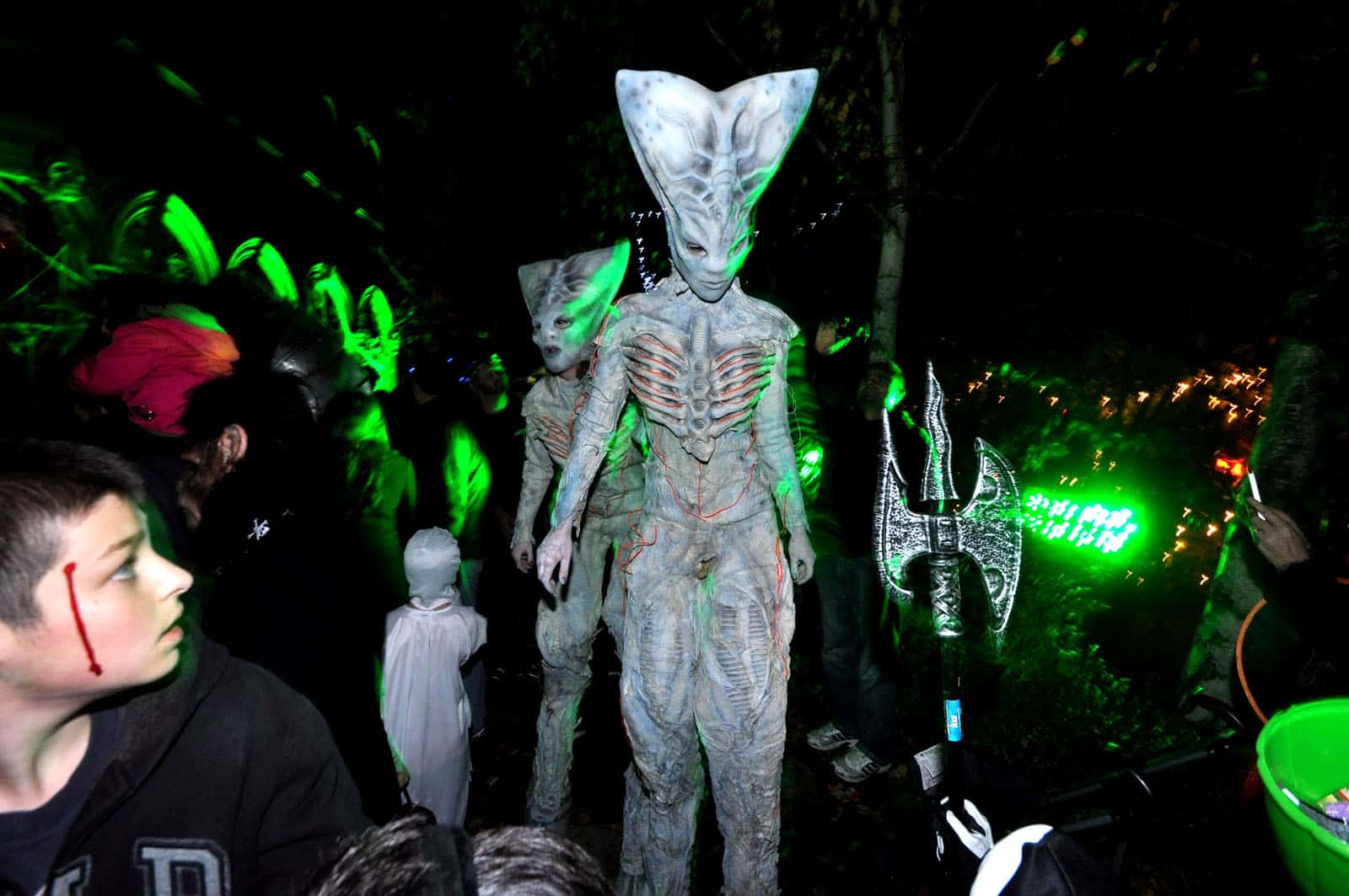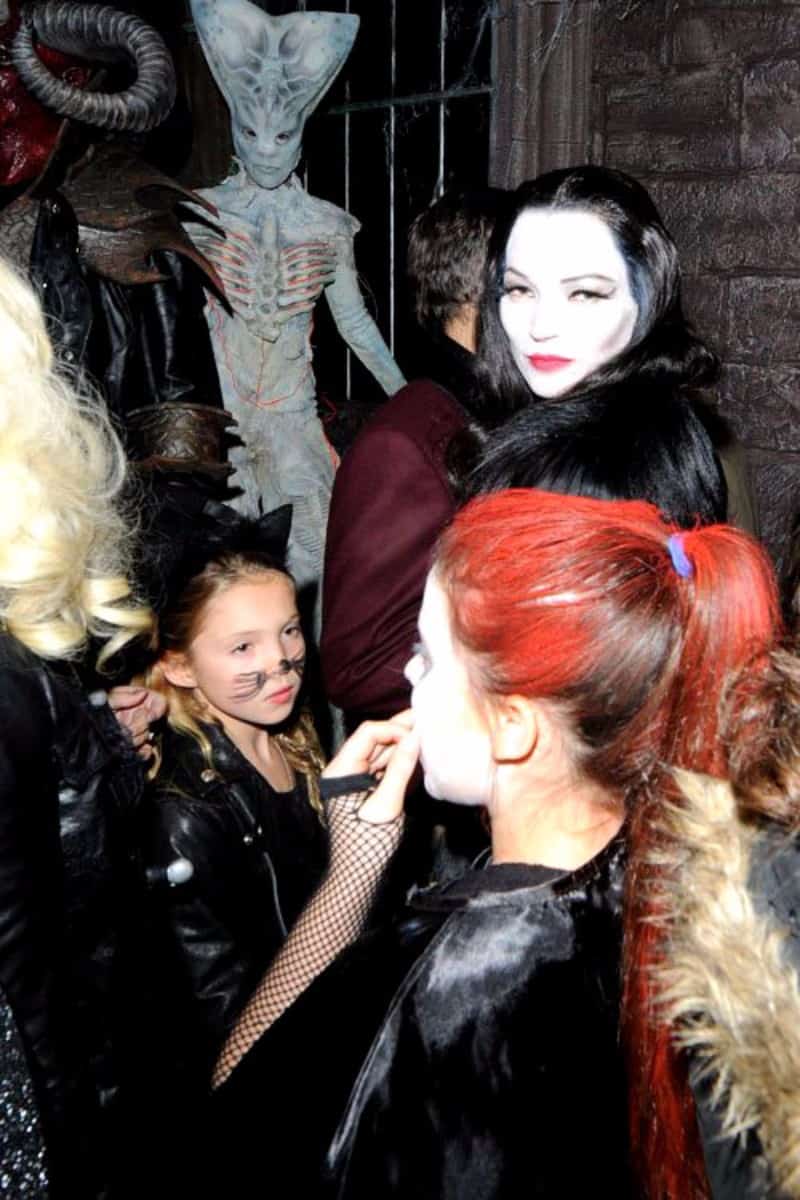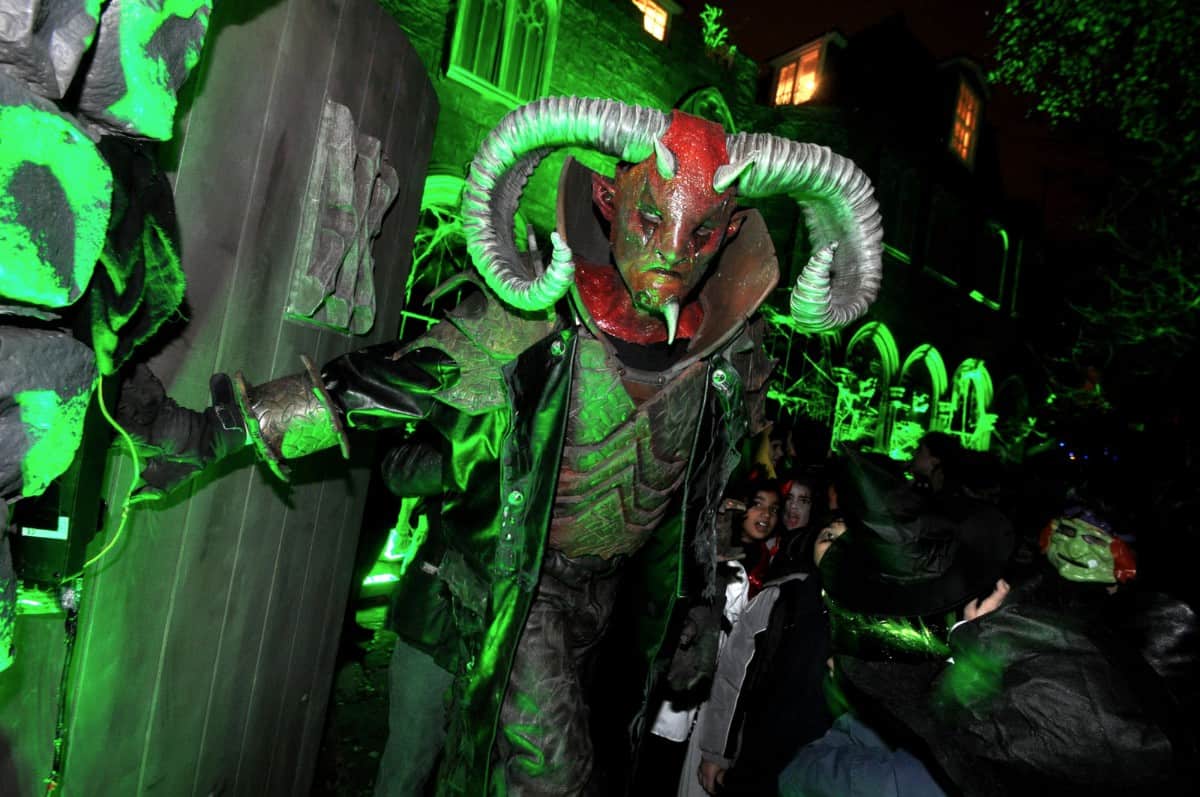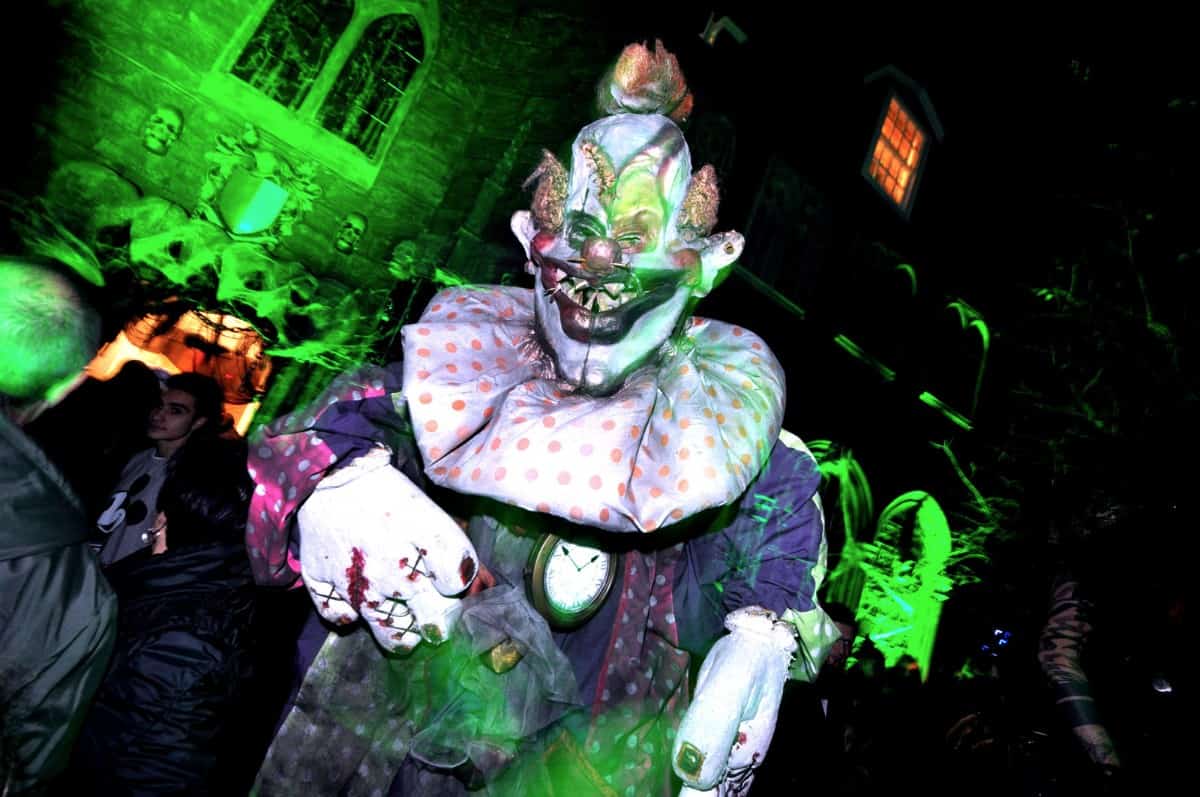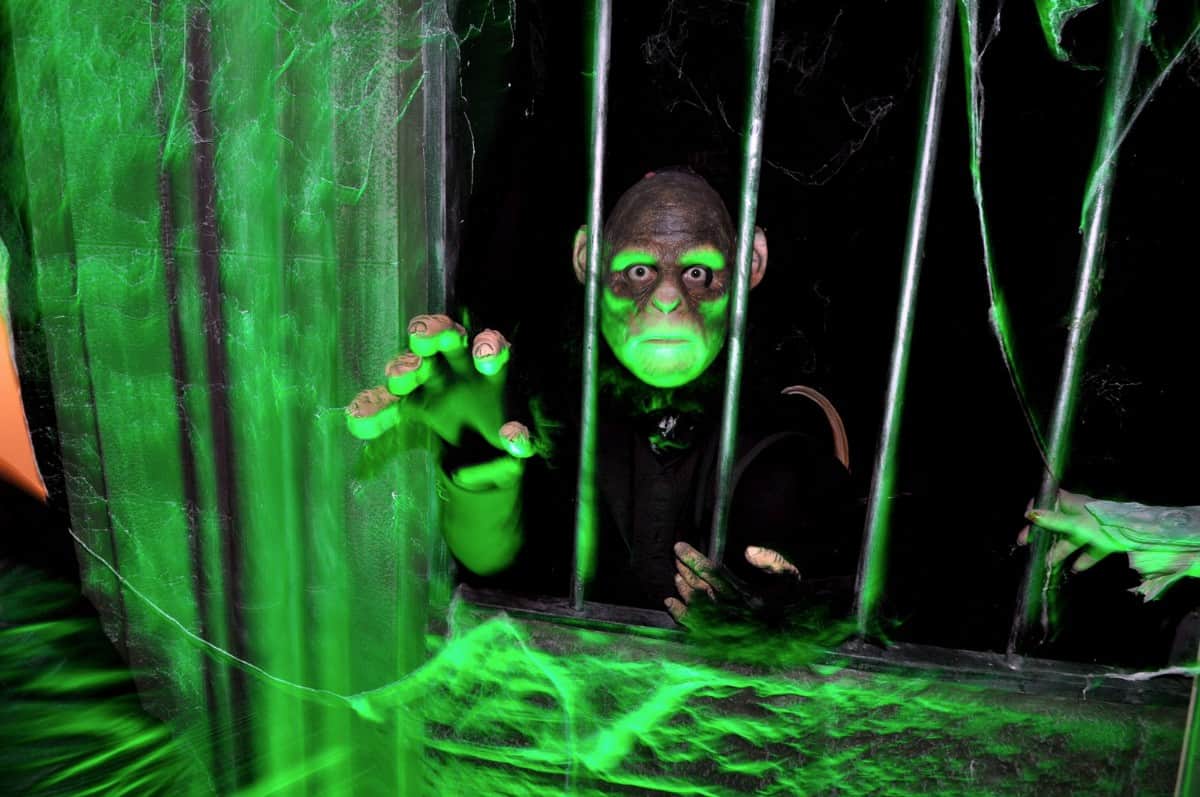 Jonathan Ross Halloween Dungeons
Jonathan Ross build for Halloween
Halloween Themed Graveyard
Halloween build for Jonathan Ross
Demons at Halloween party
Alien Demons Halloween party
Scary clown or Halloween entertainer
Halloween themed performer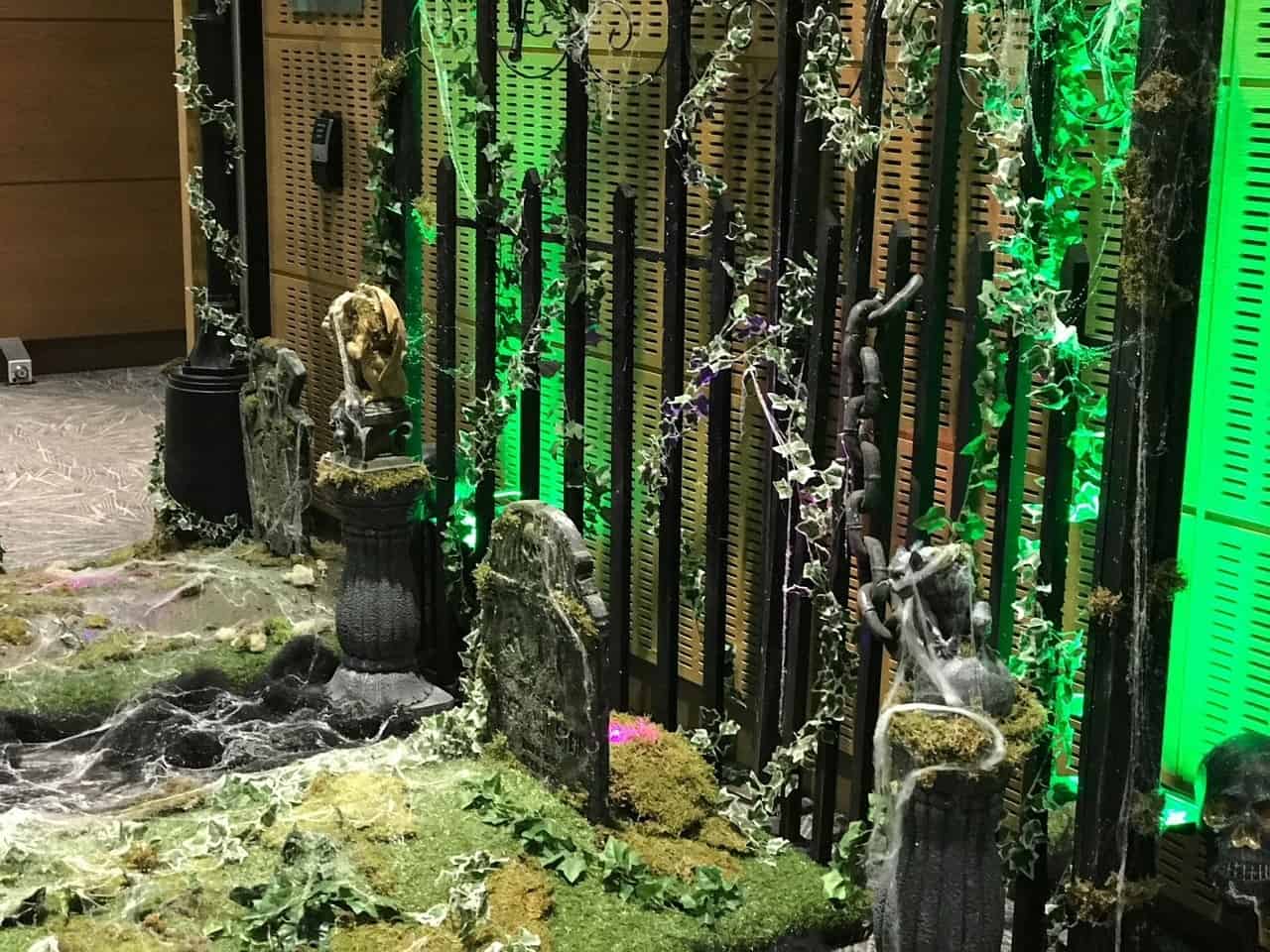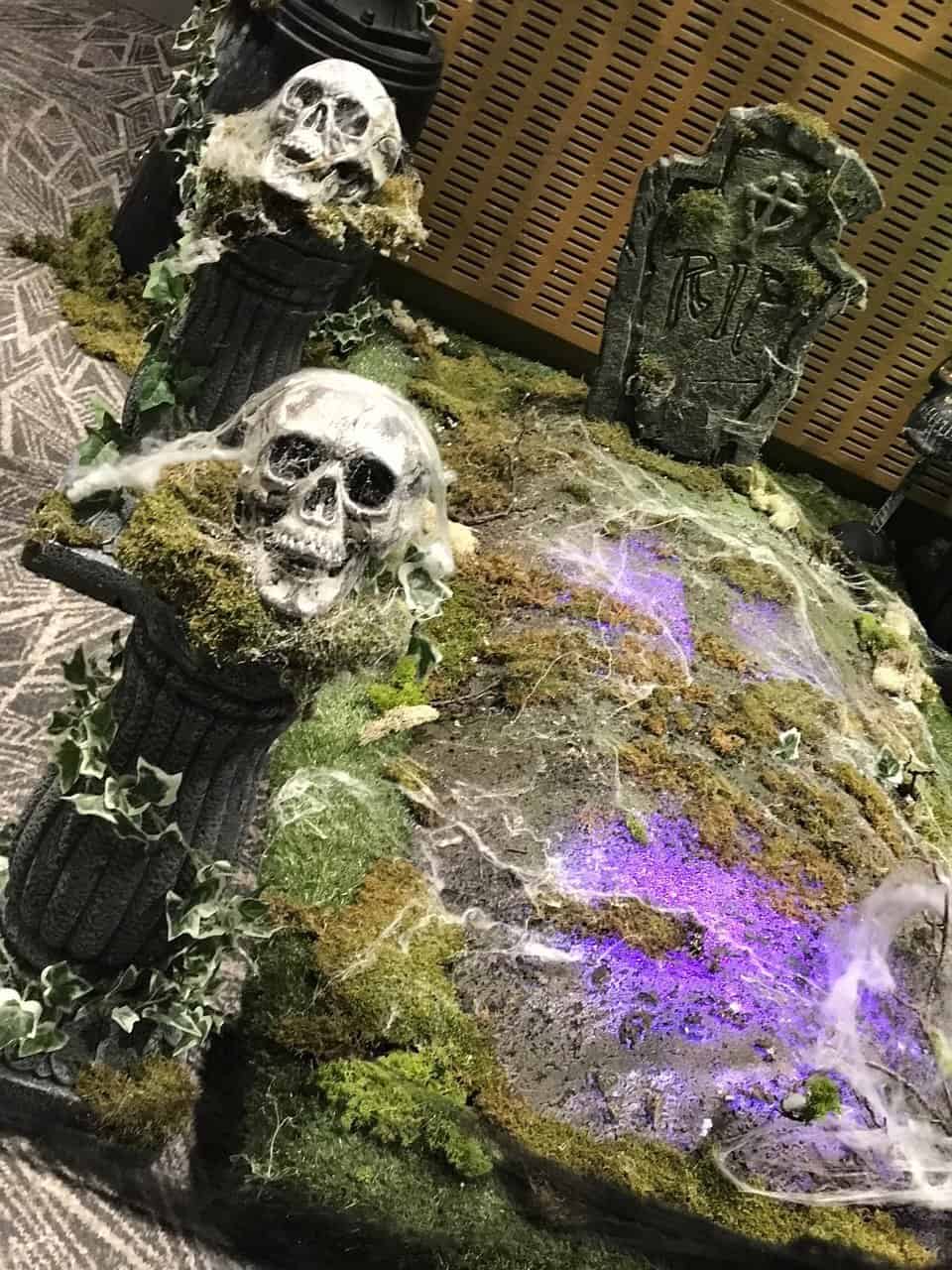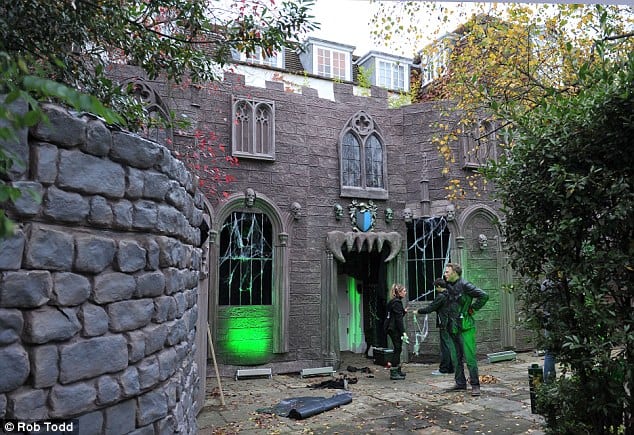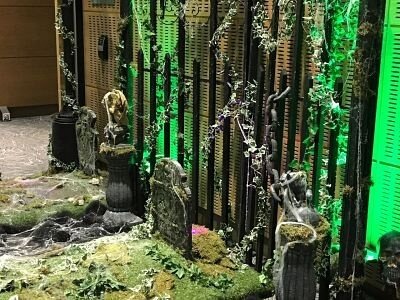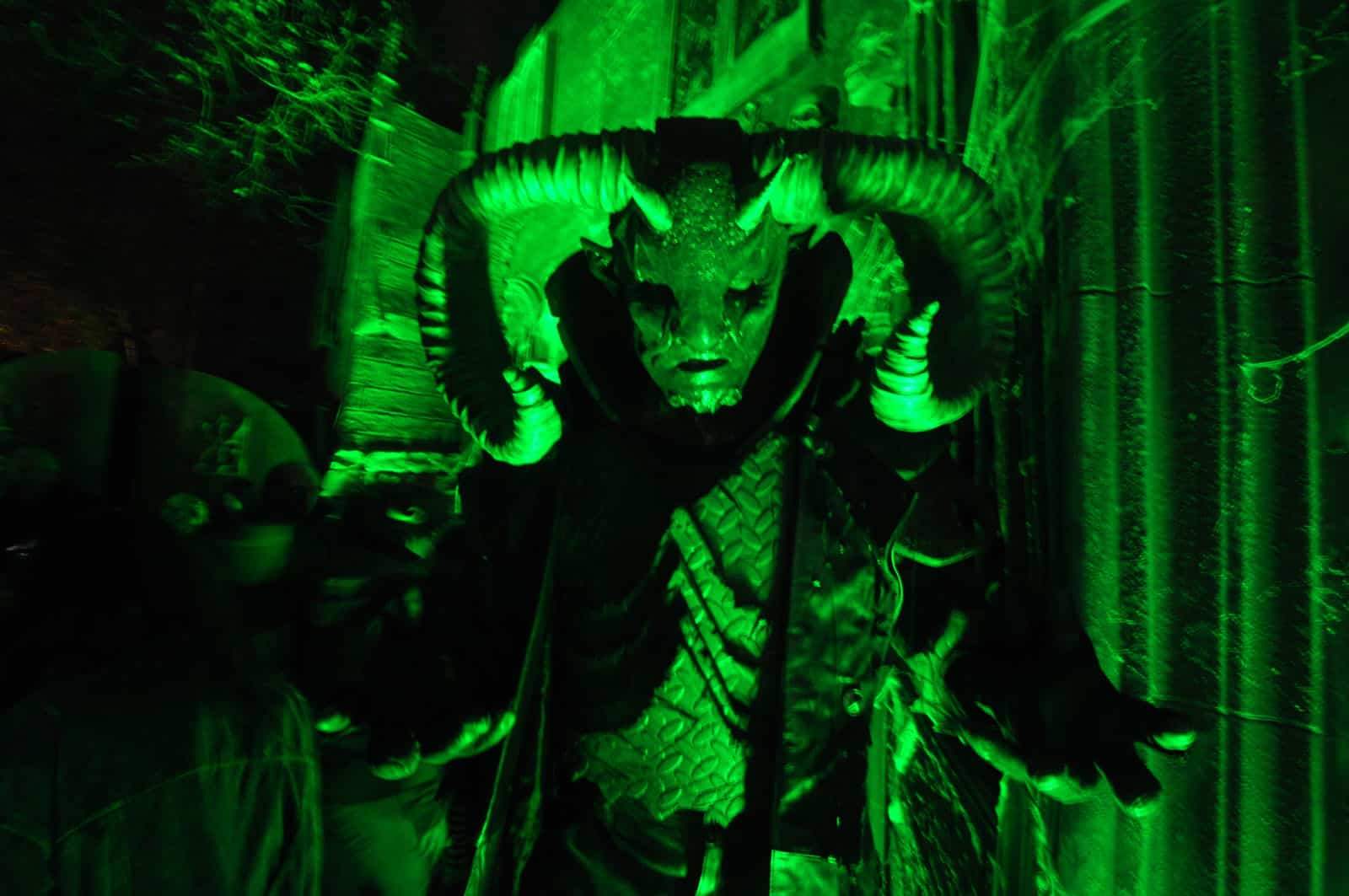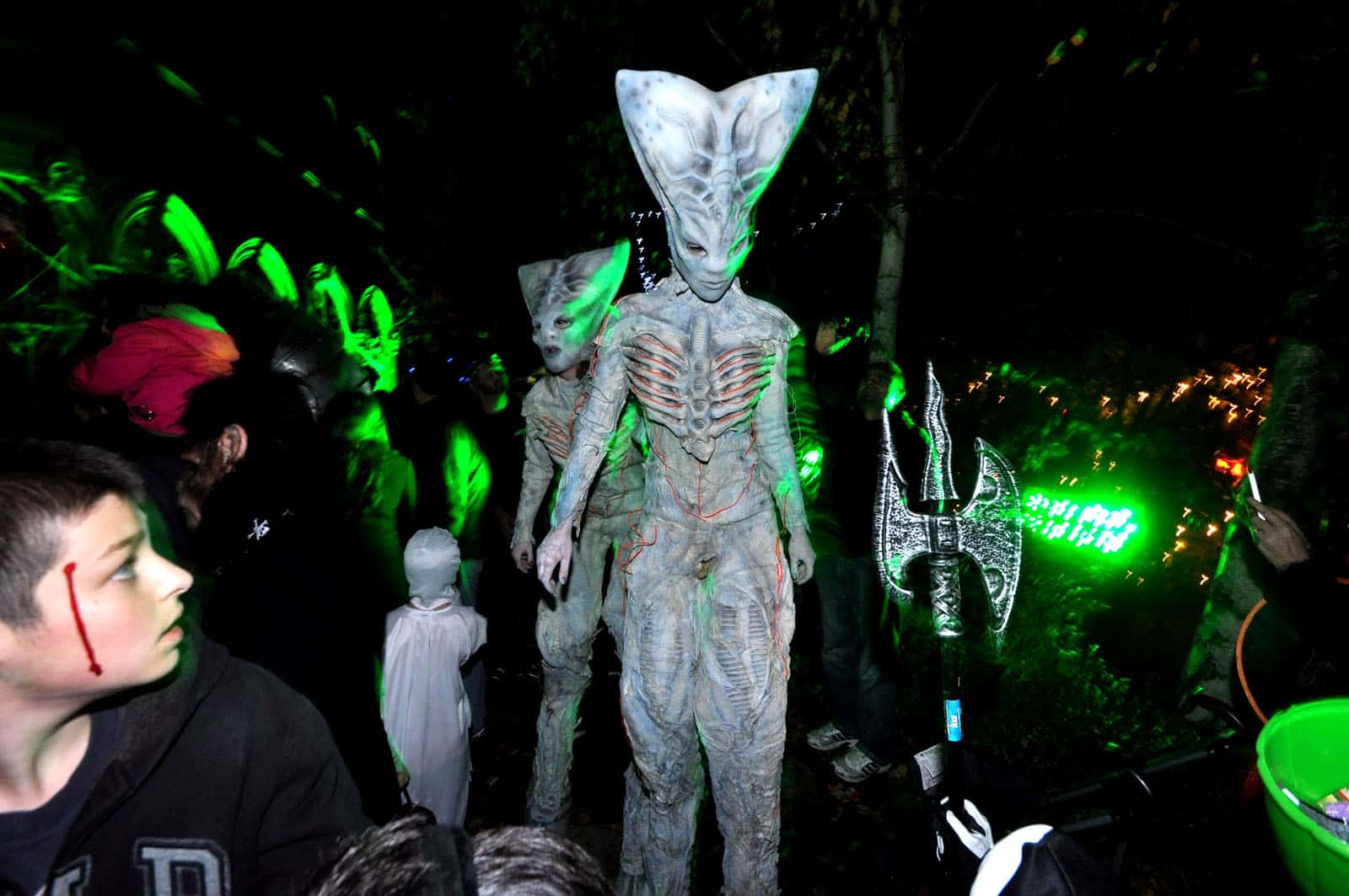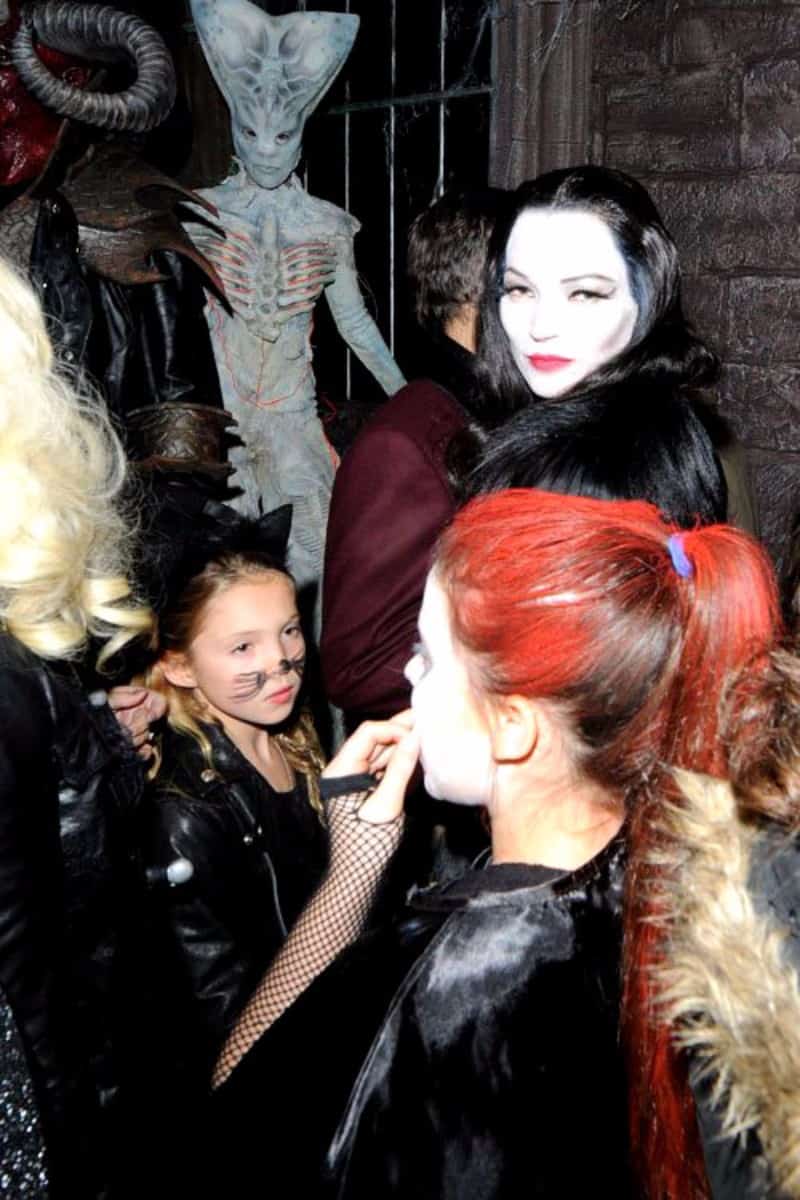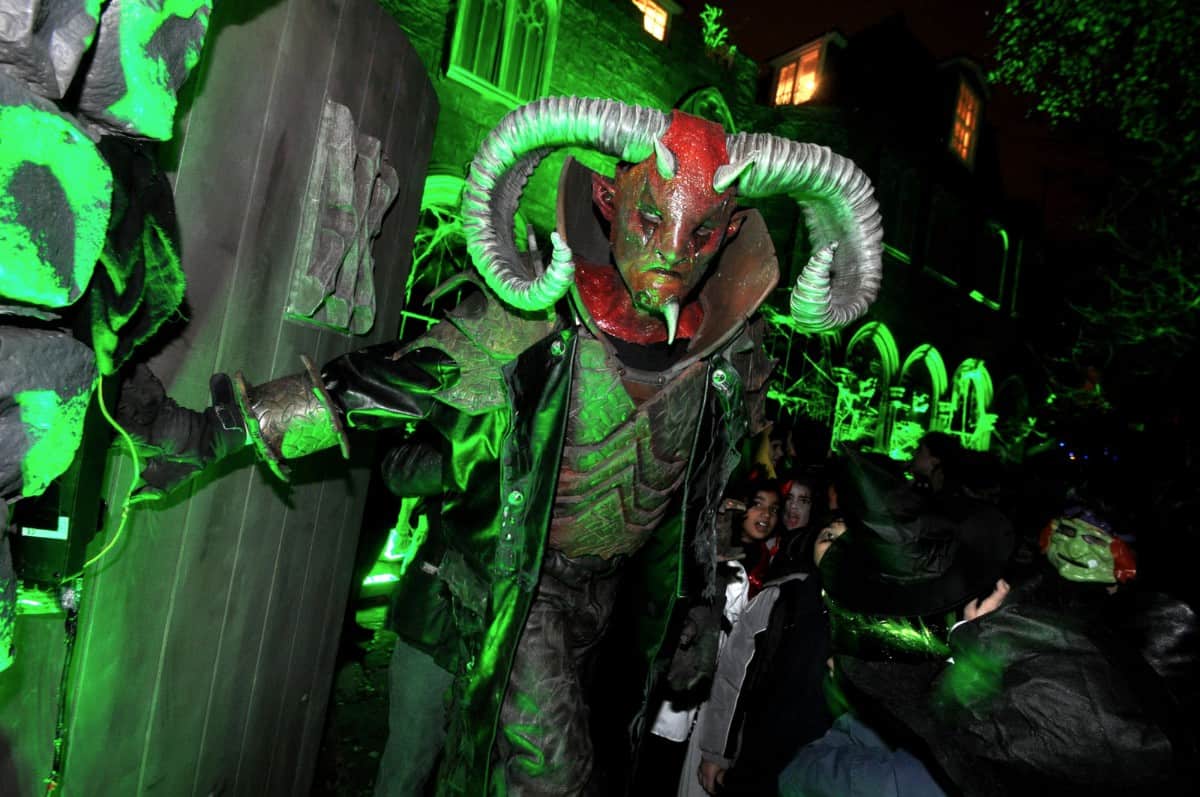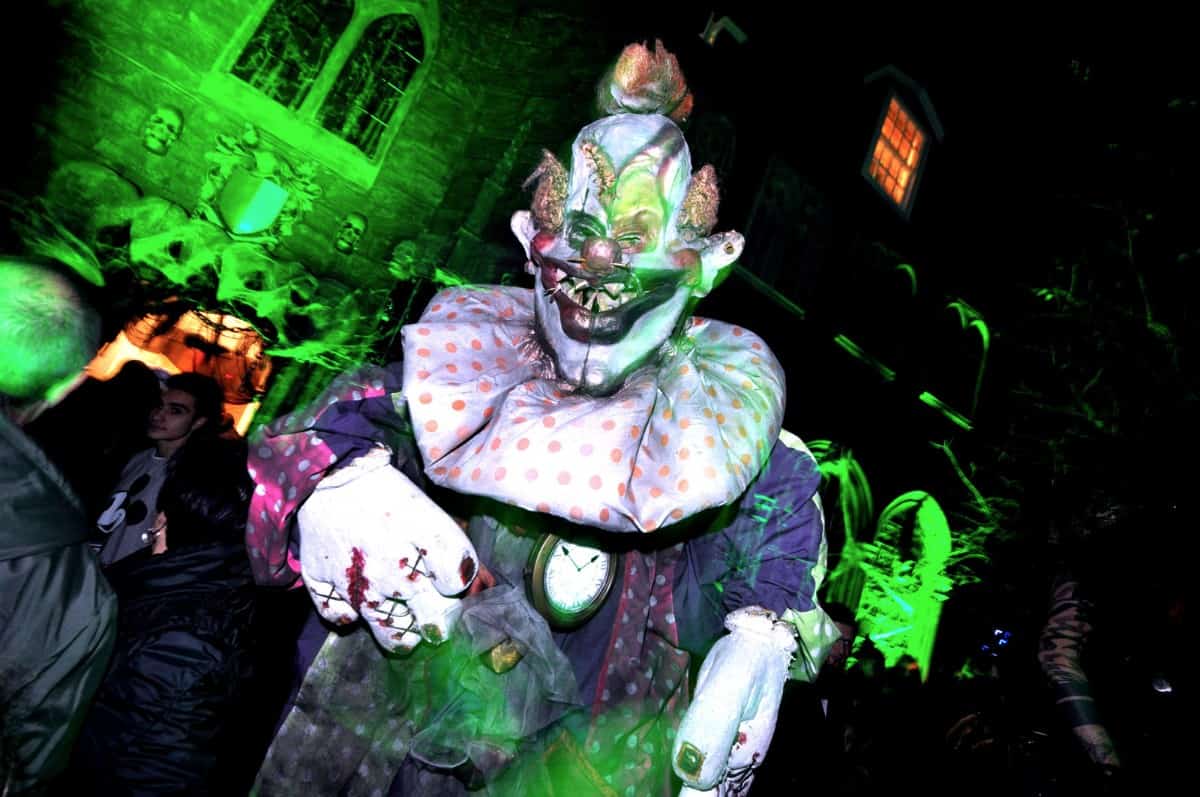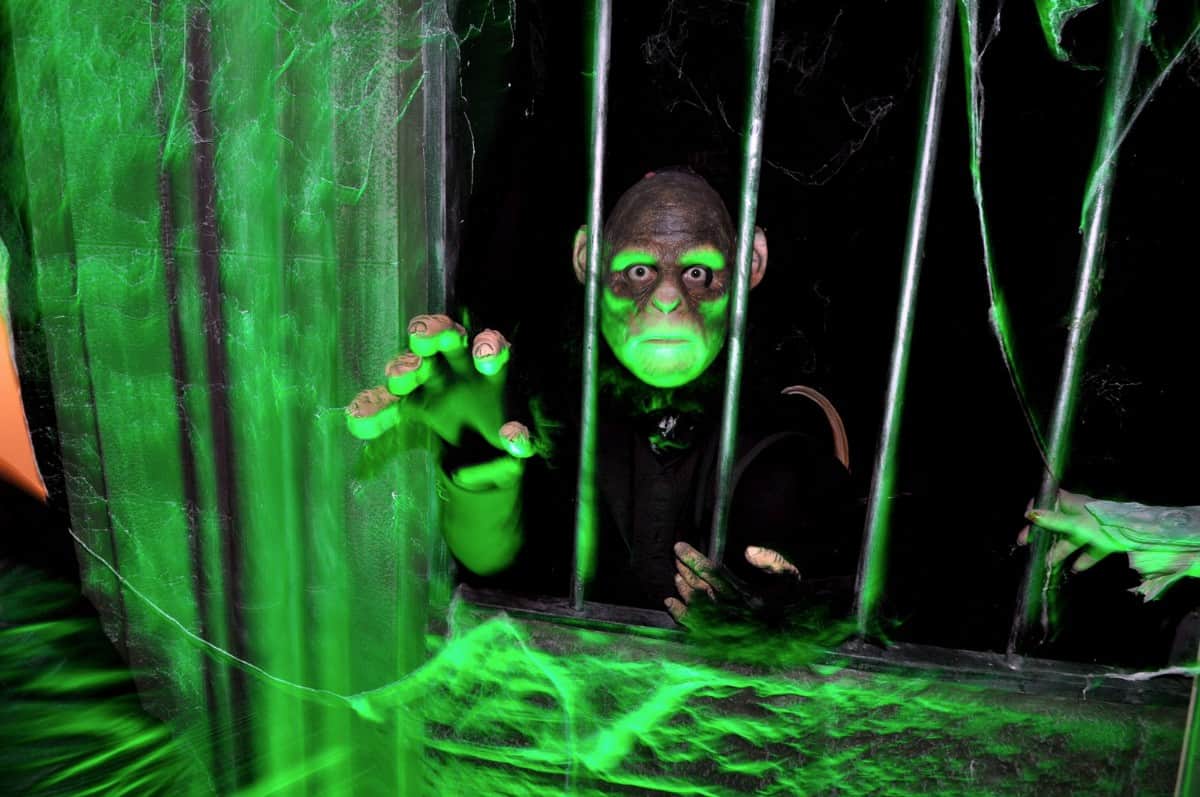 When things go bump in the night – it can only be a Halloween Themed Event!
As the night draws in and outside becomes eerily quiet – we know it's time to talk about October and Halloween Themed Events.
Halloween Corporate Parties in October have become very popular for their fun and immersive nature. Our Event designers and stylists have been pulling out all the stops to make your Halloween Party as creepy and scary as possible!
Below are just some themes for your Halloween Party that will never fail to create a perfect spine-chilling experience for your guests. Combining the latest special effects by our talented trained performers, we can make your Halloween event as scary or as fun as you require.
A Ghost or Ghoul Theme: Everybody loves dressing up as a ghost or ghoul. It's an easy and inclusive theme! Décor around the room can be so haunted that you think its real! with room dressed as a grave yard! Our event managers will transform the venue with everything from cobwebs to coffins and gravestones, spiders and hanging ghosts. Fire performers will light up the dark, our angle grinder act will shower you in sparks and ghosts will appear and disappear to send chills up your spine!
Movie Halloween Party: Transform your room into your favourite horror movie with décor and characters from The Scream, Child's Play, Frankenstein, Witches and Friday the13th – just to name a few. The venue can be dressed with old movie posters and memorabilia as well as black draping, cobwebs, bats, spiders, Toxic waste symbols and a mad scientist lab as the bar area! Include a dose of Vampire's blood cocktails served by vampire entertainers who appear from the haunted house stage backdrop!   Our stunning lighting techniques will add to the atmosphere and haunting music from the films will transport you to your worst nightmare!
Dead Hollywood Theme: Bring your famous dead celebrity back to life for a night. A twist to the glam and glitter of a Hollywood Party, this theme could still be glamourous but dark. Guests could dress up as their dead famous person in black with the room dressed with black sparkly draping, hanging Hollywood Stars, Black and white movies playing, hanging skulls with celebrity names or even a graveyard of the dead!  And finally our Hollywood living statues will leave you with that feeling that you're being watched.
Dark Circus: Roll up for the creepiest show in town! With clowns and scary circus characters of all shapes and sizes. The good, the bad, the ugly…and the evil. The Dark Circus theme can be dark, scary and immersive! Black ceiling draping with festoon lights. Freaky clown posters dotted around the room. Scary Clowns juggling and creating commotion during drinks reception with even a horror ringmaster to create that perfect twisted circus themed event! 
Simply Halloween: A classic Halloween themed event with skeleton props, coffins, graveyard backdrops, spooky tree props with cobwebs, spiders and lots of pumpkin table centres dotted around! Its fun, light-hearted and can be as dark or as fun as you want it! Add Halloween interactive games such as Apple bobbing, Hangman and sweet treats such as candy floss, caramel apples, and punch. Our Halloween entertainers will meet and greet your guests as they arrive and perform a themed show that is truly surprising and creepy!
We have worked with Eventologists for the a couple of years now and can't fault them from start to finish the whole process is very seamless and the stuff they do is incredible! We have themed evenings and they always come up with some fab ideas that help to emphasise the theme and bring it to life. Our events have conference sessions in the venue during the day and we transform them for our awards in the evening and Eventologists always completely transform the space for the evening so that it feels like you're in a completely different space which makes it all feel so much more special and a real celebration and by the time morning arrives its all completely cleared as if by magic!

PPMA Admin


May 19, 2022

Great props, prompt delivery, awesome team. Would use again.

Richard Buxton


May 19, 2022

A wonderful team who made our event space look incredible. Jacob took our ideas and brought them to life. We've had amazing feedback about the event design, so we couldn't be happier. Everyone really loved the living wall and trees!

Olivia Rocky


April 19, 2022

Rita has been an absolute pleasure to work with; she listened to our ideas and vision and then totally ran with it and created something better than we could have ever imagined! On the event day, Rita and her team swooped in and decorated our venue in record time. Rita and the team were professional and efficient. We look forward to working with Eventologists again next year!

Neighbourly Brands


March 19, 2022

Eventologists are a pleasure to work with. The whole experience from start to finish isn't nothing short of perfection. The team are super professional and Jen makes working with them a breeze. Nothing is too much and she is always so responsive. Can't wait to work with them again :)

Andrew Chalk


March 19, 2022

Eventologists have been a dream to work with. No fuss, straightforward communications and pricing. Delivery and collection on the day was simple and efficient. Professional and friendly at every turn - thanks for your part in making our event a great success!

Emma Bird


February 19, 2022

We've used the services of Eventologists on numerous occasions and their expertise is priceless. Great service as always from Rita and her team who are always full of ideas and ways to make your event stand out. We've hired sets for Moulin Rouge, Great Gatsby, Hollywood and Glitz and Glam plus they created a wonderful set for a festival including tress with festoon and flags. Highly recommended and great to work with.

MrandMrsGrey


July 19, 2021

Wonderful team, from the event manager to the decorators! The choices of set ups and themes are really original as well as well made. Each event is done with lots of passion , always keeping the client best interest at heart. Great value for money, and they always go the extra mile!

Astrid Guillabeau


July 19, 2020