The Psychology of Colour in Events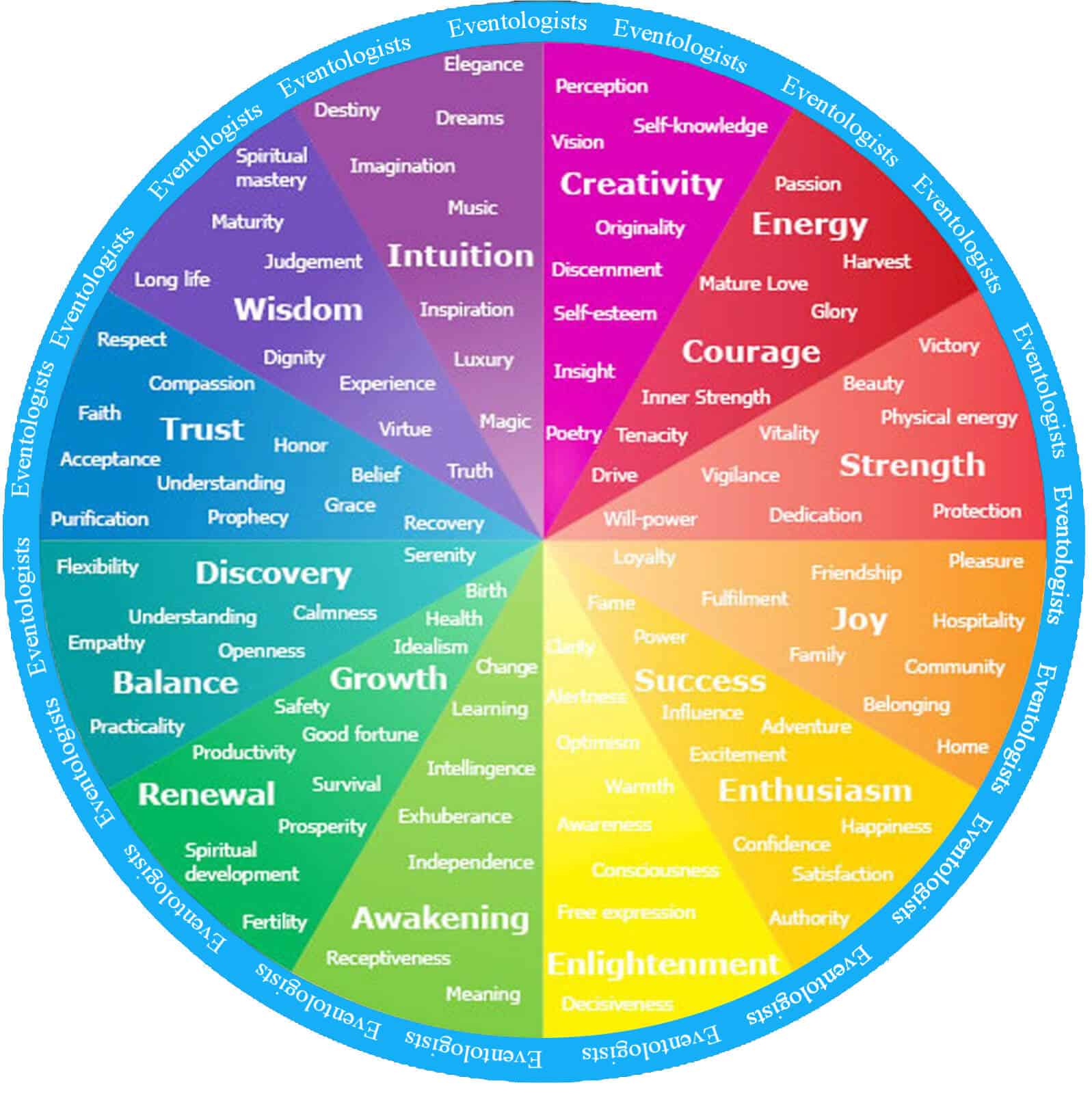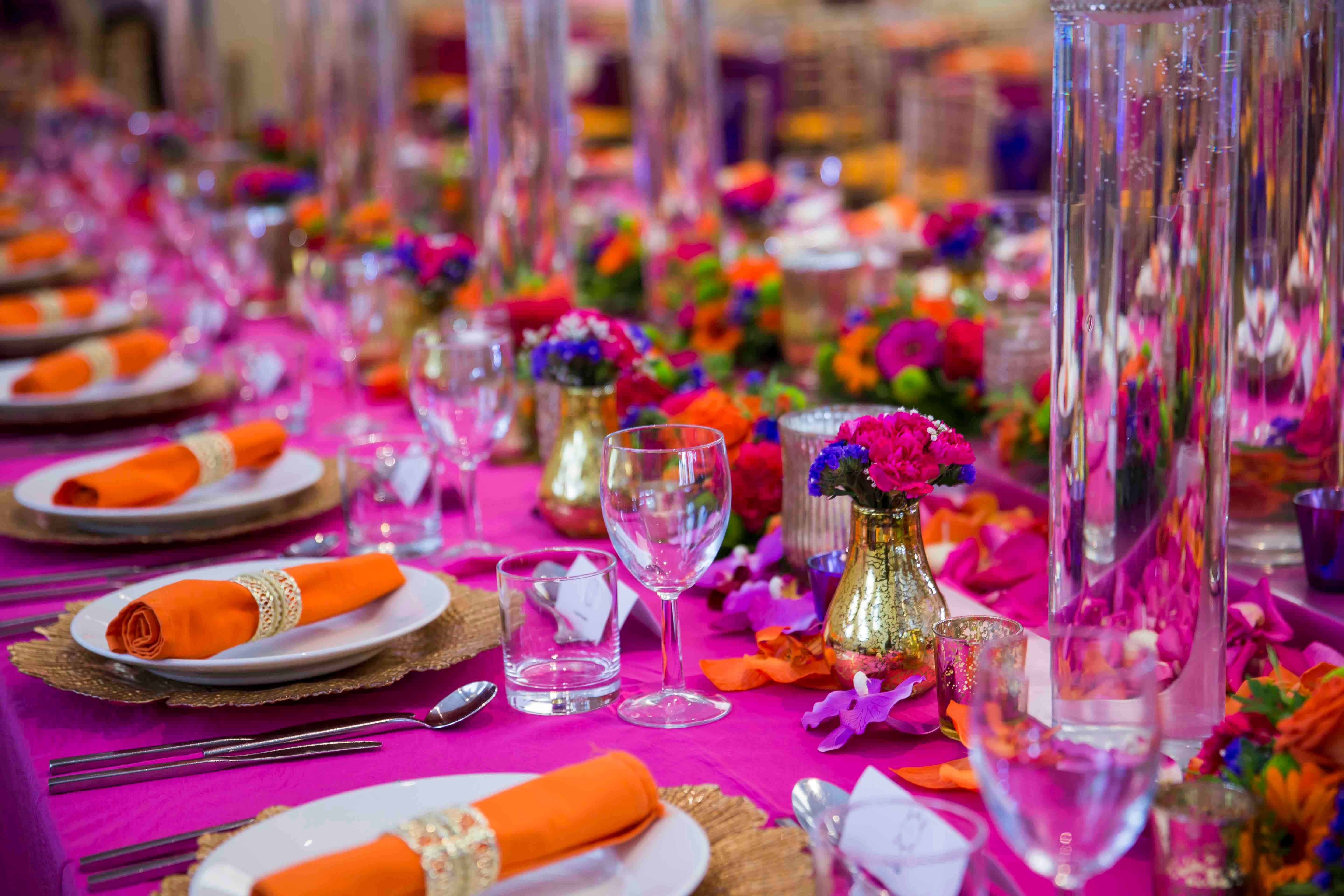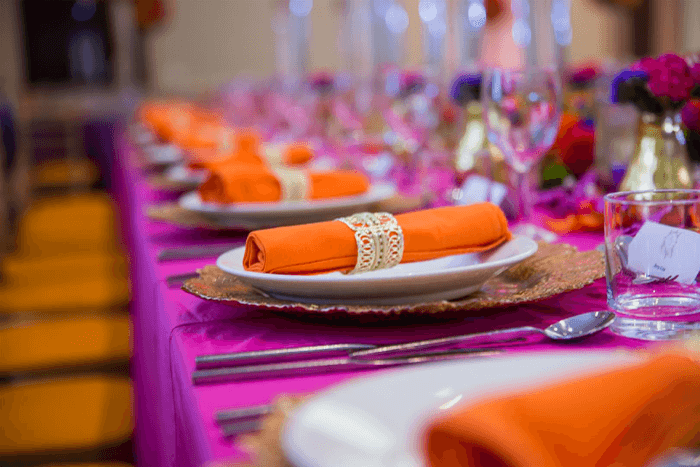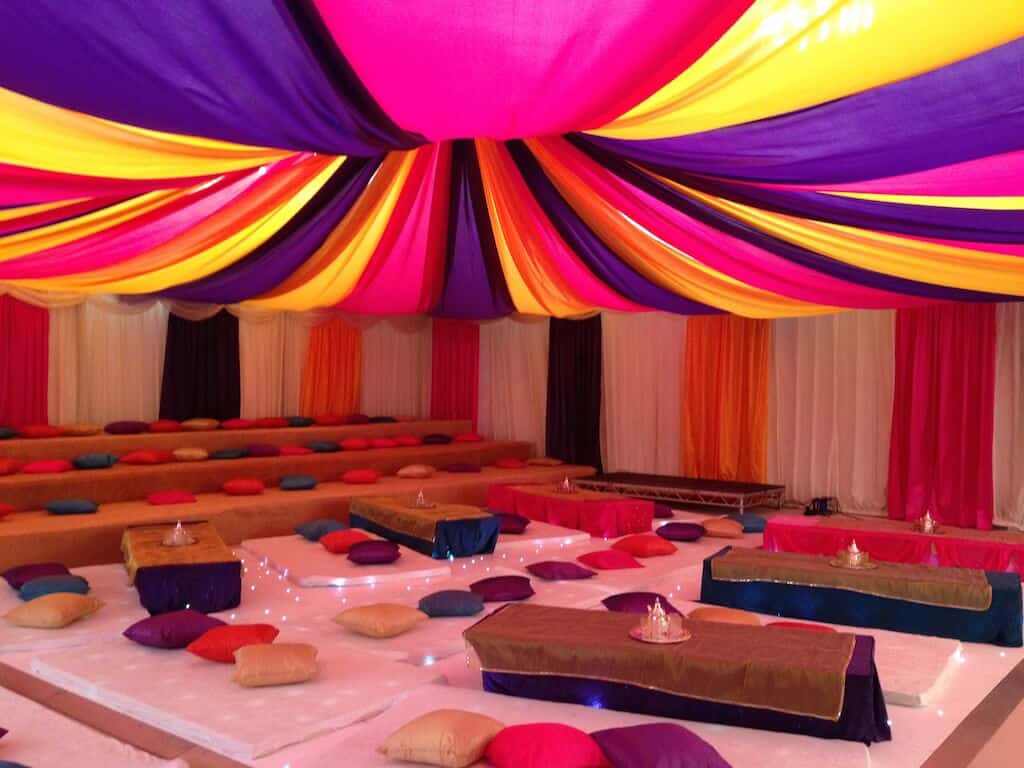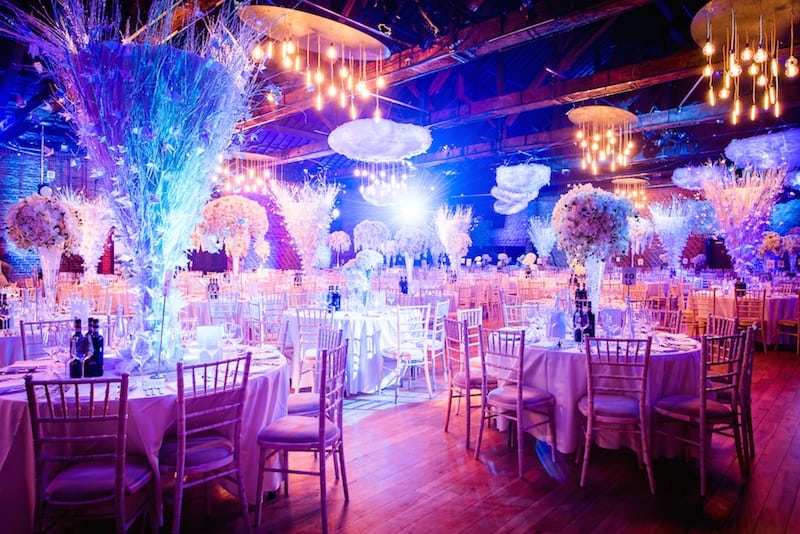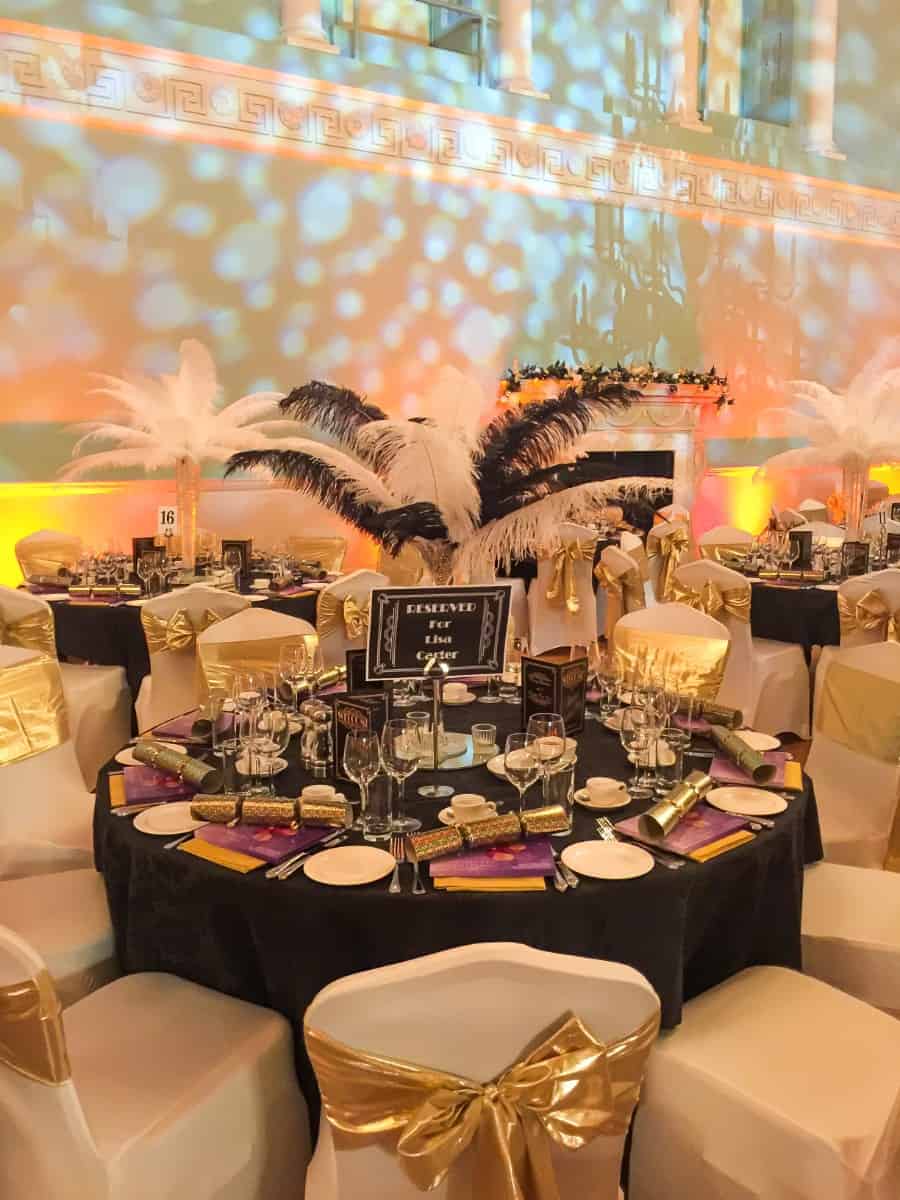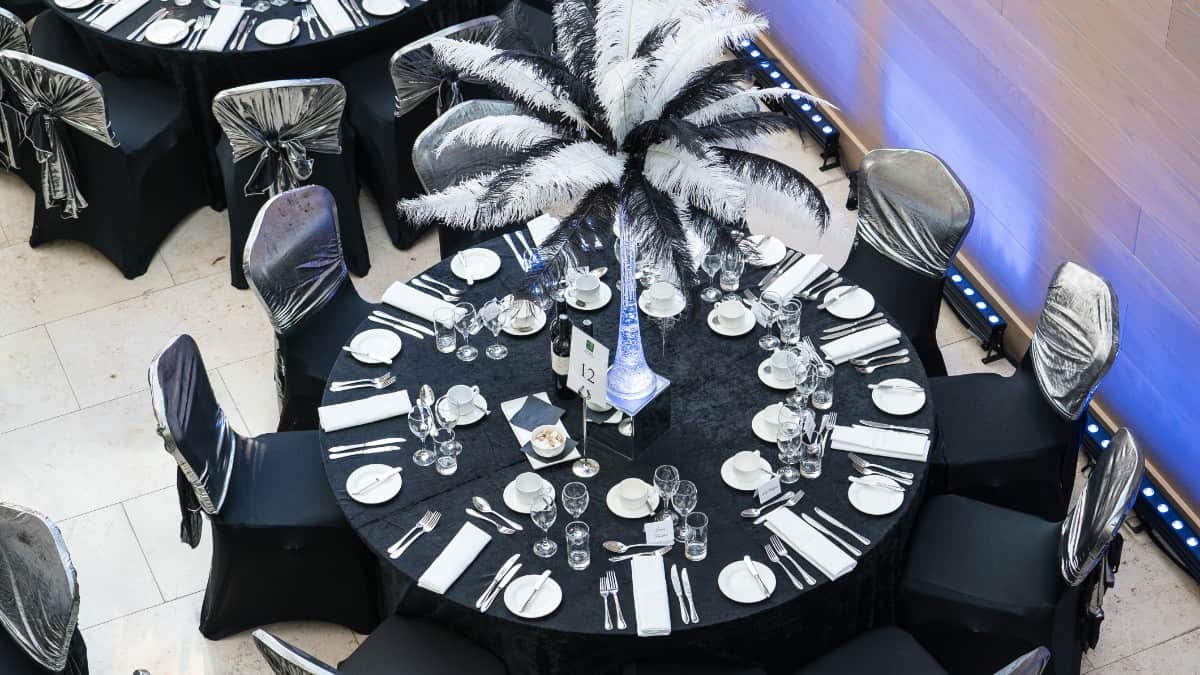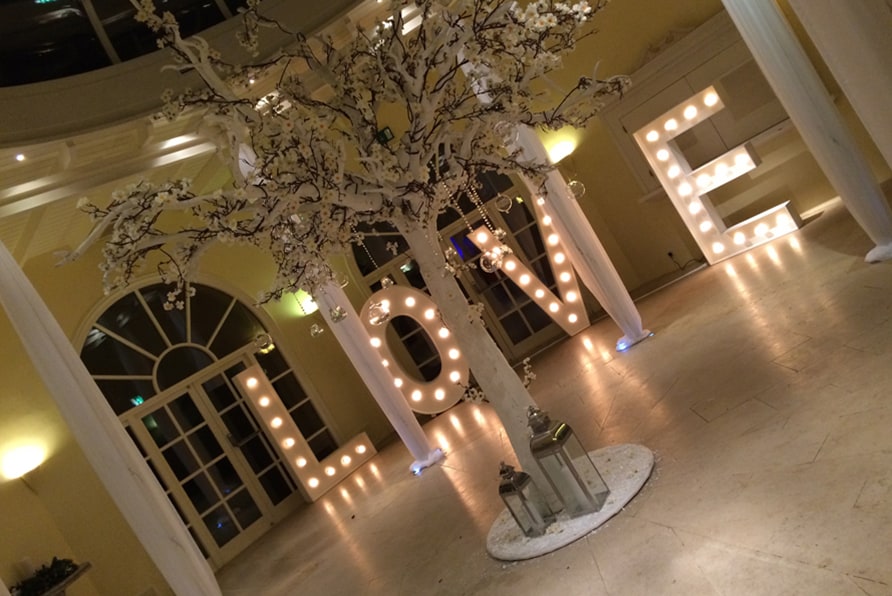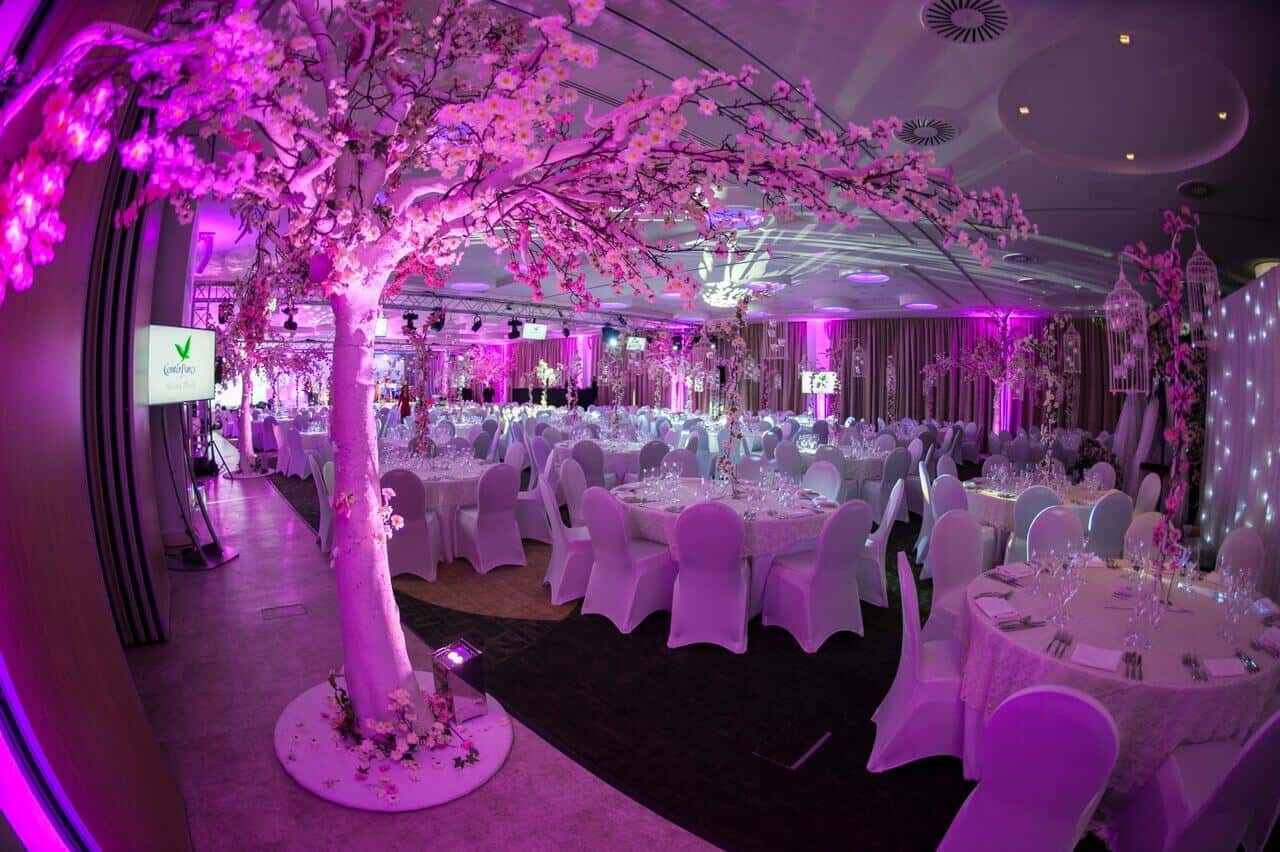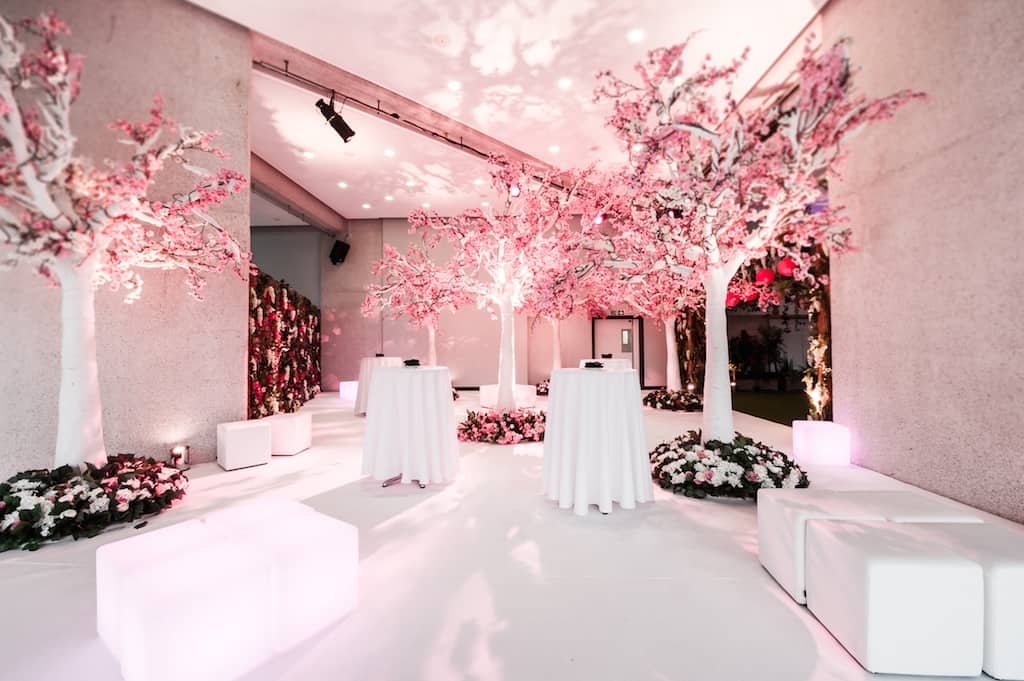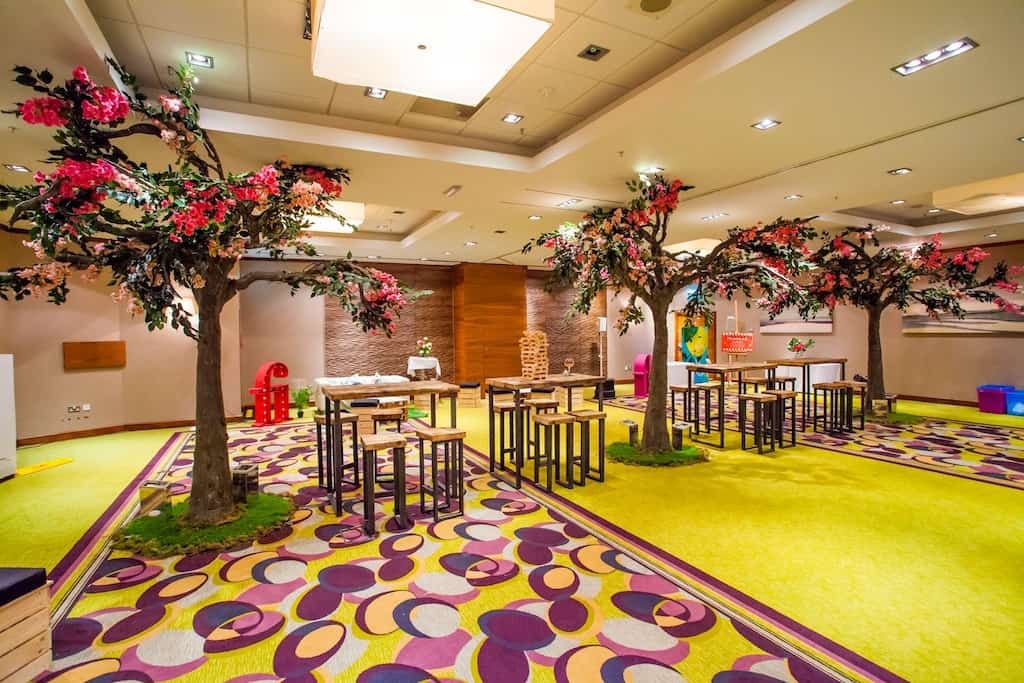 Colour and Emotions Event
Multi-coloured Floral Table Centre
Festival Coloured Table Decoration
Carnival Coloured Draping
Arabian Event Multi-Coloured Ceiling and Draping
Blue Sky Thinking Themed Conference Dinner
White Feather Table Centre
Black and White Theme Table Centre
Black and White Feather Table Centre
White Christmas Blossom Tree
Summer Cherry Blossom Trees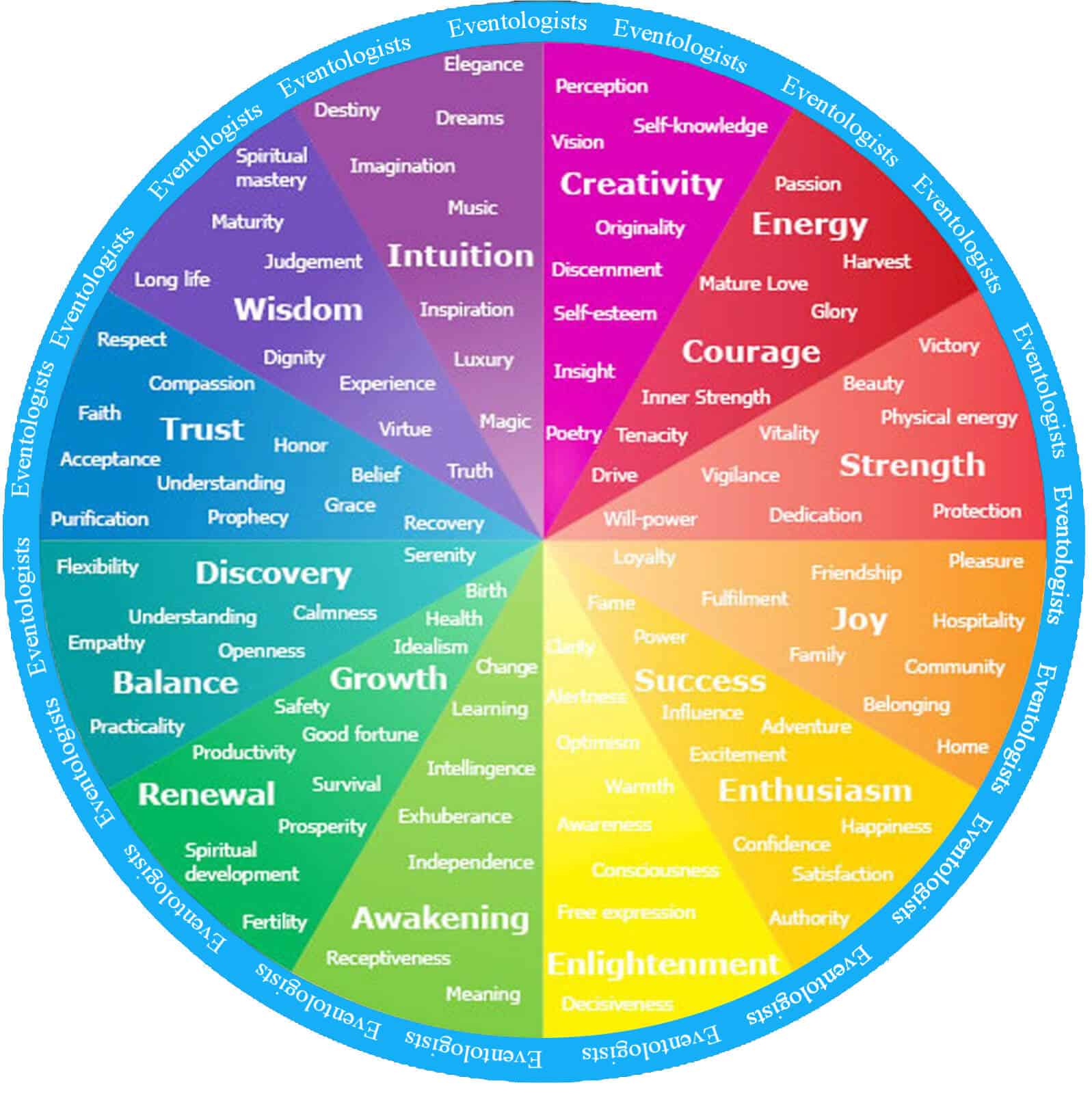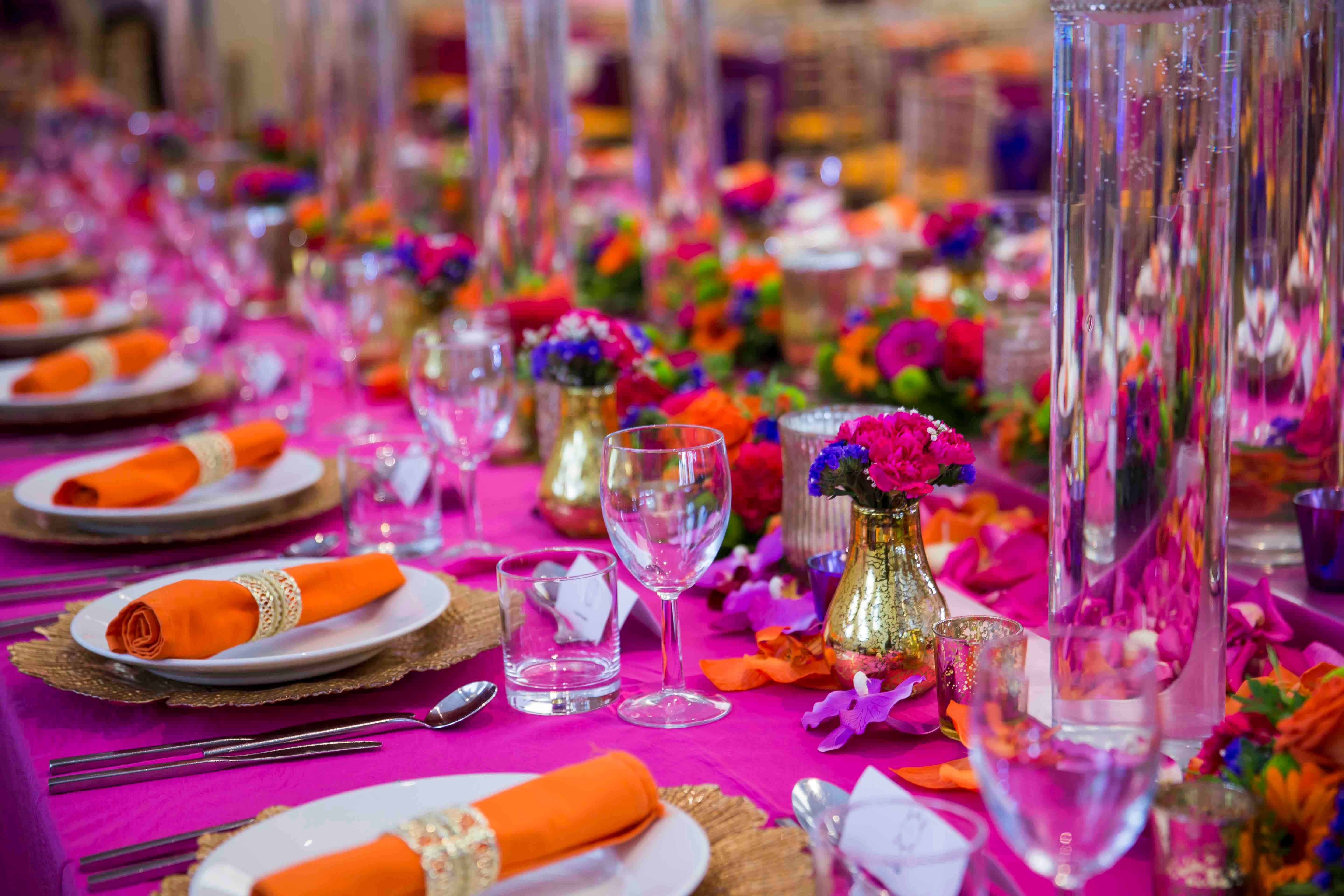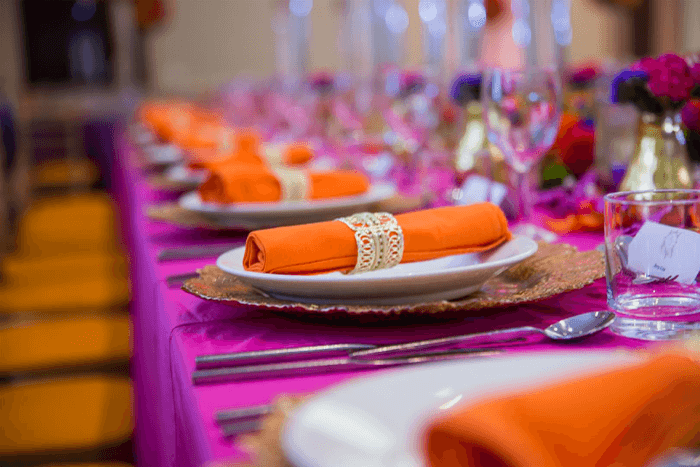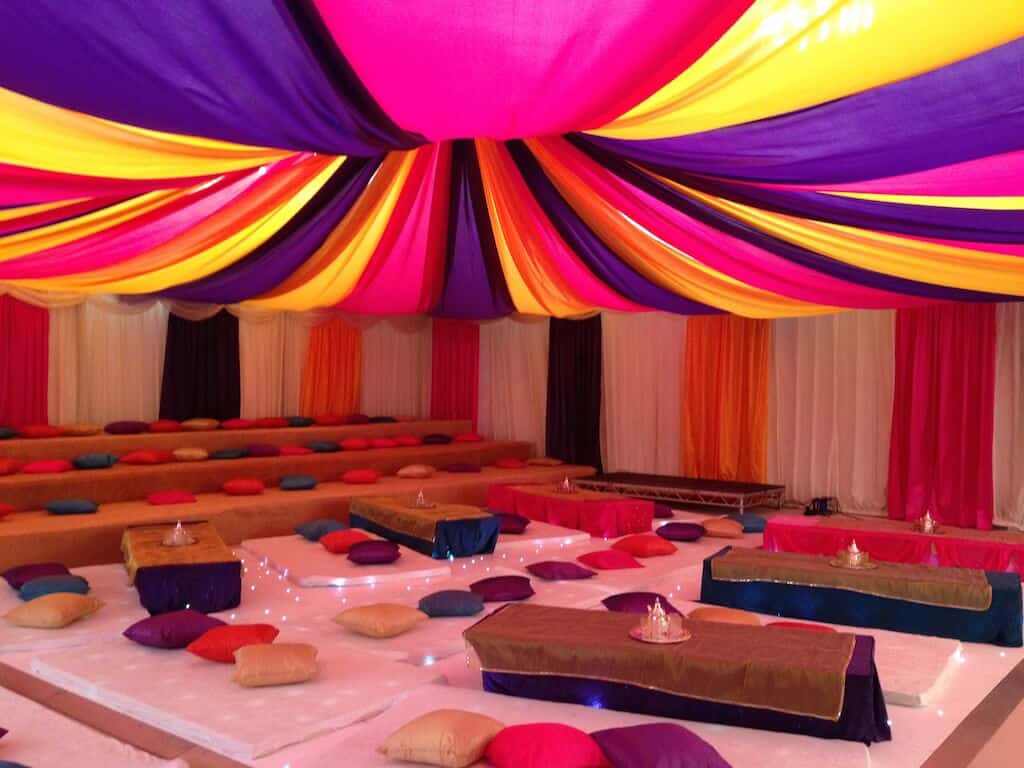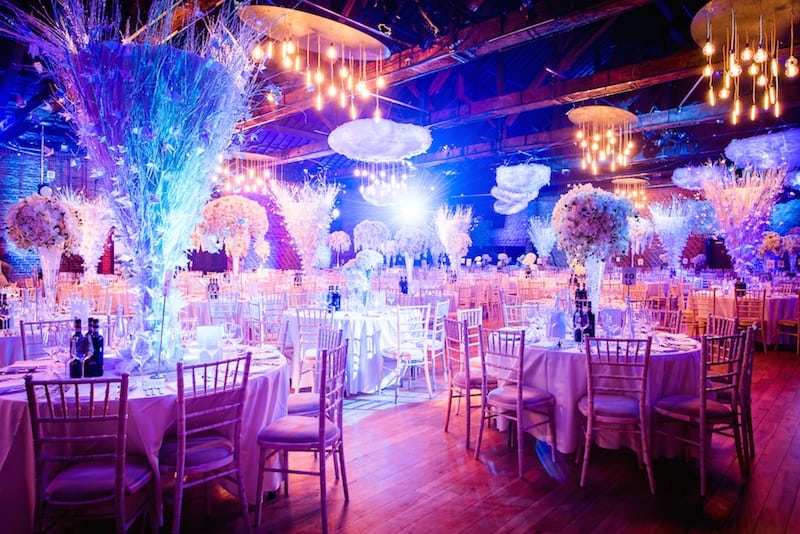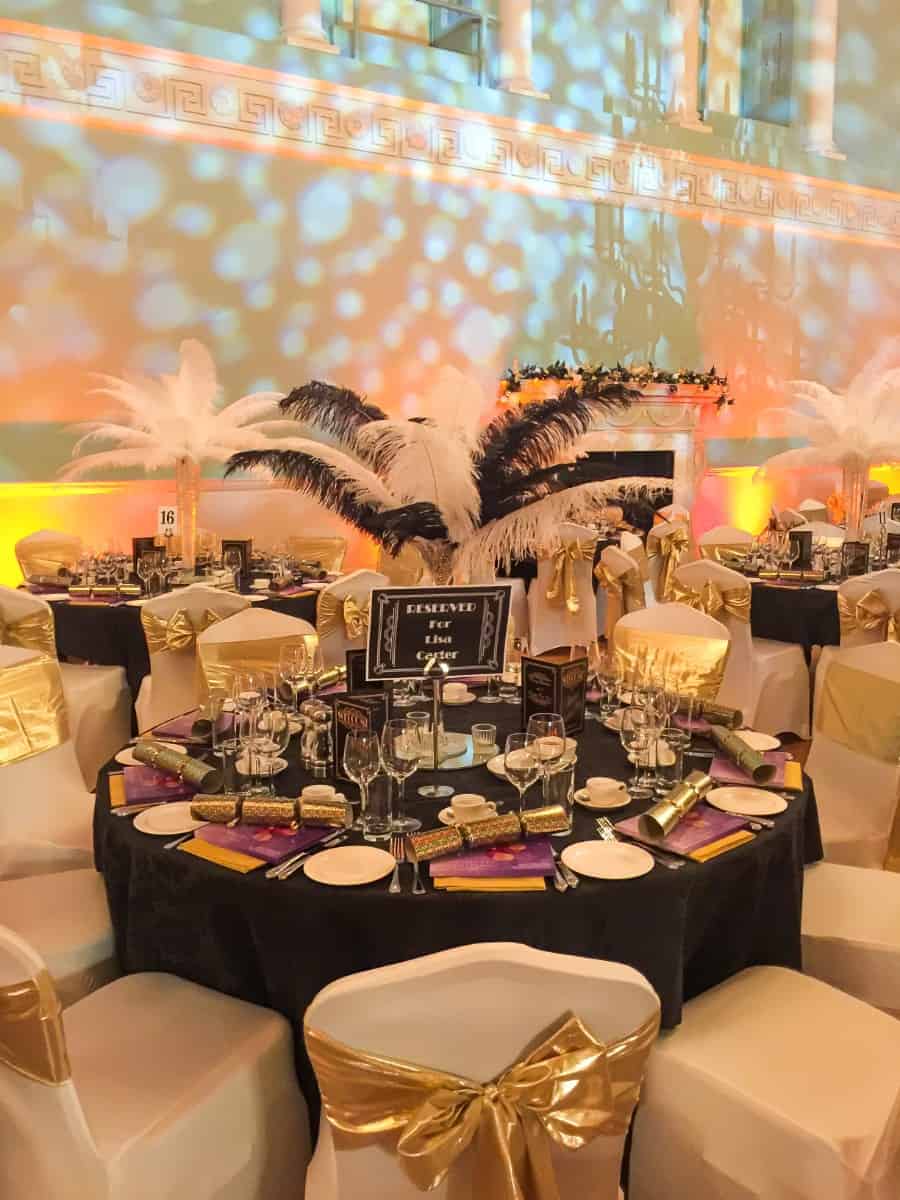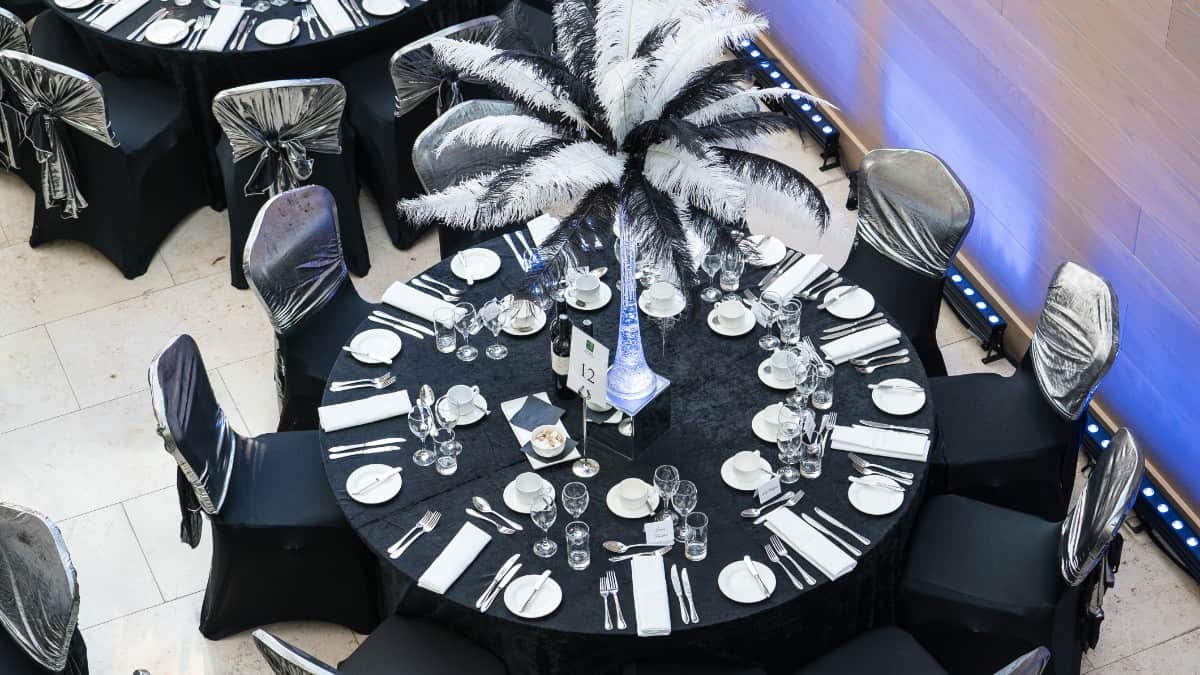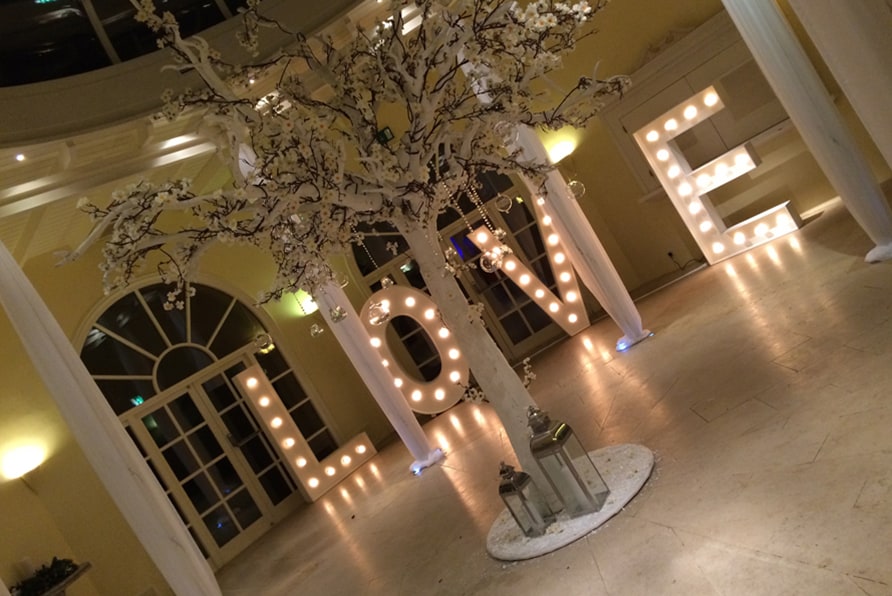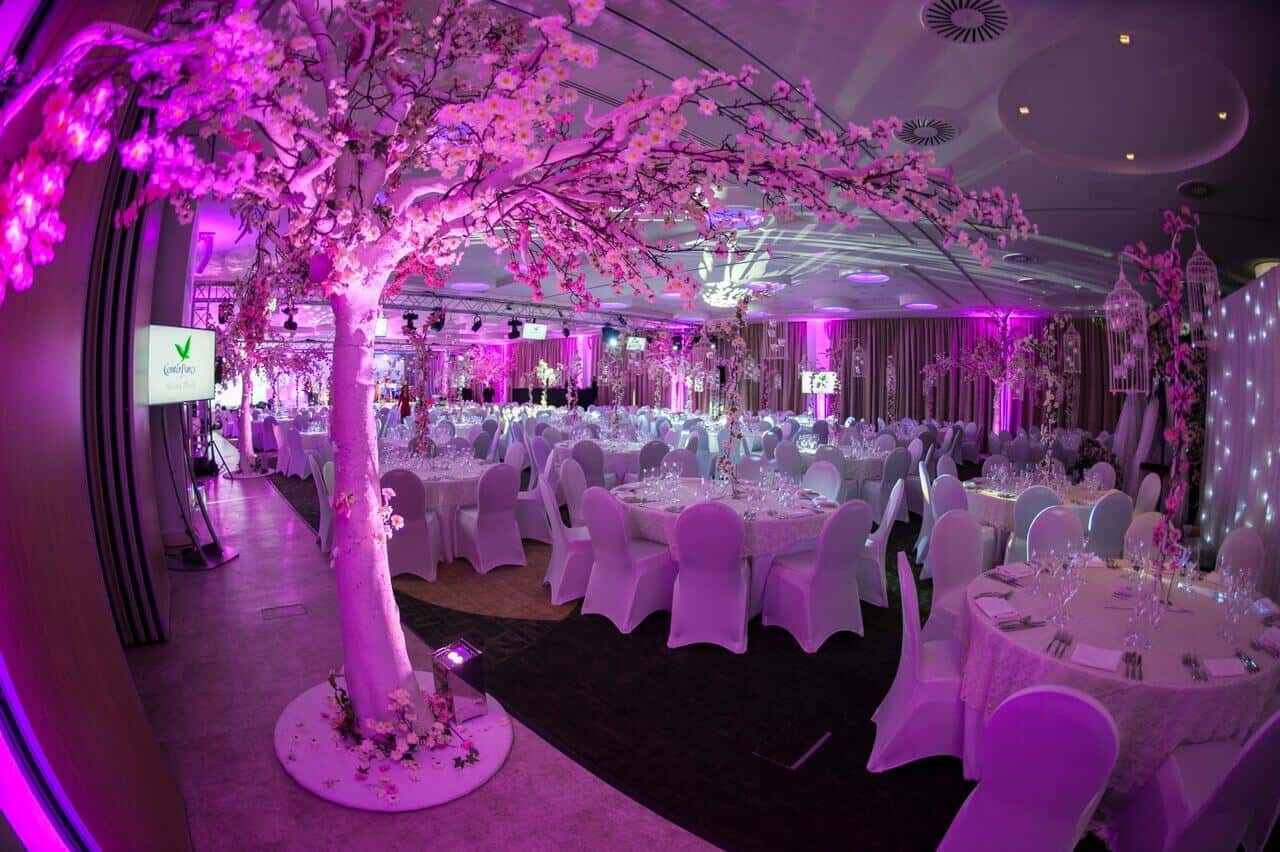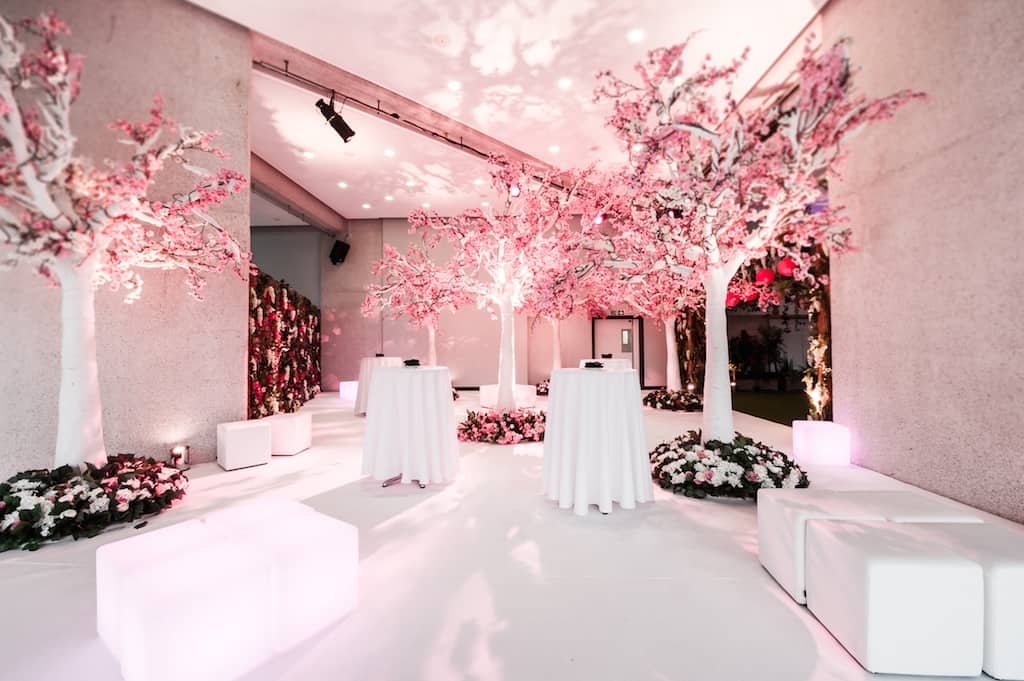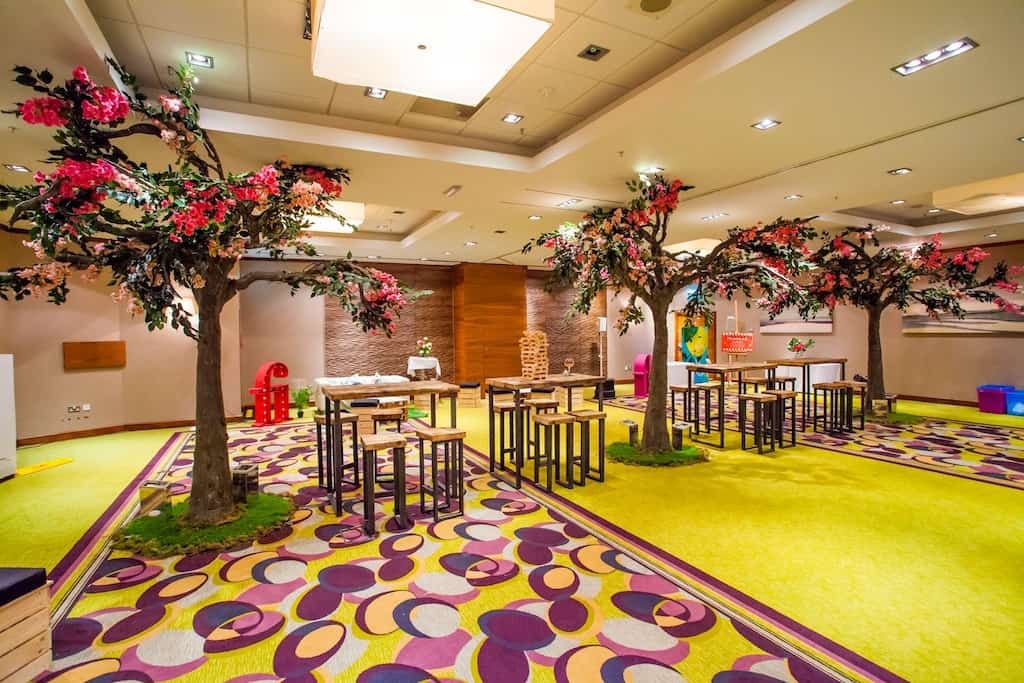 The Psychology of Colour in Events
The psychology of colour in events is an important aspect to any event design!
Eventologists' stylists are often asked the question about what colour to use for an event. Whilst colour is about preference or may represent a brand, we believe there is a lot more meaning to colour than being pleasing to the eye. Did you know that there is psychology of colour in event planning? What's the thinking behind colour? What feelings do changes in colour evoke?  What dynamic colours should be used at events to make those senses open? As an event planner, we don't just need to understand what colour is on trend, but also the psychology behind the use of different colours. What's equally important is what colours not to use at different events or to what extent colours should be used.
Different colours can dramatically affect moods and emotions as well as affect that initial impact when we see a room in a colour.  As an event theming company, we are very aware of colour psychology and work with our clients on ensuring the correct mix of colours are selected.
Generally, people will choose their favourite colours for their private party; but, when it comes to corporate event, event managers often don't have a colour theme in mind if they don't want to follow the brand colours. This is where we can advise! Let's take a look at the psychology of colour in events.
The Meaning behind Various Colours
White: signifies pure, clean, innocent in the West; mourning in the East. White creates a sense of space so works well in dark and small rooms. White can also represent new starts, giving a fresh new idea. White is a great colour for its simplicity, cleanliness and idea creation; White is therefore often used in the summer works well as it helps to create a cool and contemporary atmosphere and used for new launches! However, using too much white can mean isolation, loneliness and emptiness.
Black: signifies glamour, sophistication, power, elegance. seriousness, control and independence. However, in sharp contrast it can also mean death, darkness and frightening. For that reason, it's a great colour for black tie gala dinners as well as a colour for Halloween or haunted themed events.
Red: represents heat, passion, intensity, it's a racy colour which creates strongest emotions such as love, lust, anger, evil – some of the most extreme emotions are represented by red which can make the heart beat that much faster! It is not surprising that red is a popular colour for lighting and theming for a variety of exciting themes such as moulin rouge, burlesque, Vegas themed events, Fire and Ice themed events or even masquerade themes!
Yellow: is a happy, optimistic, warm, zingy colour that draws attention to the eye which is why it's a great day-time event colour. But when used in excess yellow can also be too overpowering and stir up emotions of annoyance and frustration. This is why many people team yellow with whites and blacks or multi-colours to become an accent colour rather than the dominant colour.
Pink: Pink is a softer version of red that creates a sense of compassion, hope and unconditional love. It's a colour that soothes and represents care, understanding and nurturing. It's often linked with romance as it shows empathy and sensitivity. Excessive pink at corporate events can mean reduced power and or even immaturity. For that reason, pink is often used as an accent colour with other colours at corporate events.
Green: always has many positive connections with nature, earthliness, growth, health, tranquillity. It's a powerful colour as it creates a calming
atmosphere, feels fresh so its colour that relieves stress and helps heal. It's often used for chill-out spaces and networking events to create an ambience of relaxation.
Orange: is connected with motivation, vibrancy, energy, excitement; as such it creates a positive attitude and enthusiasm for life. As such orange is great colour for bringing comfort in turbulent times and creating a sense of fun or freedom for your guests; for the very fact that it is an attention-drawing colour, it is often used at charity events or launches.
Purple: Purple is most commonly known for its imagination and spirituality, royalty, wisdom, wealth. People see purple as colour linked with luxury, extravagance, courage, mystery and magic. However, avoid using it too often as it can also cause distraction. Purple is often used lighting for events especially chill out areas and bars for its very powerful emotions that it stirs up!
Blue: is known for its trust, peace, loyalty and dependability. It's reliable, responsible and mentally soothing as it lowers pulse rate and body temperature and creates productivity. It's one of the best-liked colours, especially by males. It's a perfect colour to use for corporate functions however it can be perceived as distant, cold or unfriendly if used in excessively. Often it is purposefully used to create ice themed events, underwater themed events or sometimes used to create an eerie atmosphere.
We hope this guide provides a guide for your next corporate event. Whilst colours have positive and negative meanings, we always say to clients to be daring with colour which will set apart and leave a lasting impression on your clients.
Contact our Event Management Team today and they will support your corporate event planning and design every step of the way!
We have worked with Eventologists for the a couple of years now and can't fault them from start to finish the whole process is very seamless and the stuff they do is incredible! We have themed evenings and they always come up with some fab ideas that help to emphasise the theme and bring it to life. Our events have conference sessions in the venue during the day and we transform them for our awards in the evening and Eventologists always completely transform the space for the evening so that it feels like you're in a completely different space which makes it all feel so much more special and a real celebration and by the time morning arrives its all completely cleared as if by magic!

PPMA Admin


May 19, 2022

Great props, prompt delivery, awesome team. Would use again.

Richard Buxton


May 19, 2022

A wonderful team who made our event space look incredible. Jacob took our ideas and brought them to life. We've had amazing feedback about the event design, so we couldn't be happier. Everyone really loved the living wall and trees!

Olivia Rocky


April 19, 2022

Rita has been an absolute pleasure to work with; she listened to our ideas and vision and then totally ran with it and created something better than we could have ever imagined! On the event day, Rita and her team swooped in and decorated our venue in record time. Rita and the team were professional and efficient. We look forward to working with Eventologists again next year!

Neighbourly Brands


March 19, 2022

Eventologists are a pleasure to work with. The whole experience from start to finish isn't nothing short of perfection. The team are super professional and Jen makes working with them a breeze. Nothing is too much and she is always so responsive. Can't wait to work with them again :)

Andrew Chalk


March 19, 2022

Eventologists have been a dream to work with. No fuss, straightforward communications and pricing. Delivery and collection on the day was simple and efficient. Professional and friendly at every turn - thanks for your part in making our event a great success!

Emma Bird


February 19, 2022

We've used the services of Eventologists on numerous occasions and their expertise is priceless. Great service as always from Rita and her team who are always full of ideas and ways to make your event stand out. We've hired sets for Moulin Rouge, Great Gatsby, Hollywood and Glitz and Glam plus they created a wonderful set for a festival including tress with festoon and flags. Highly recommended and great to work with.

MrandMrsGrey


July 19, 2021

Wonderful team, from the event manager to the decorators! The choices of set ups and themes are really original as well as well made. Each event is done with lots of passion , always keeping the client best interest at heart. Great value for money, and they always go the extra mile!

Astrid Guillabeau


July 19, 2020