Create Zones in your Spaces with our Inspiring Range of Artificial Trees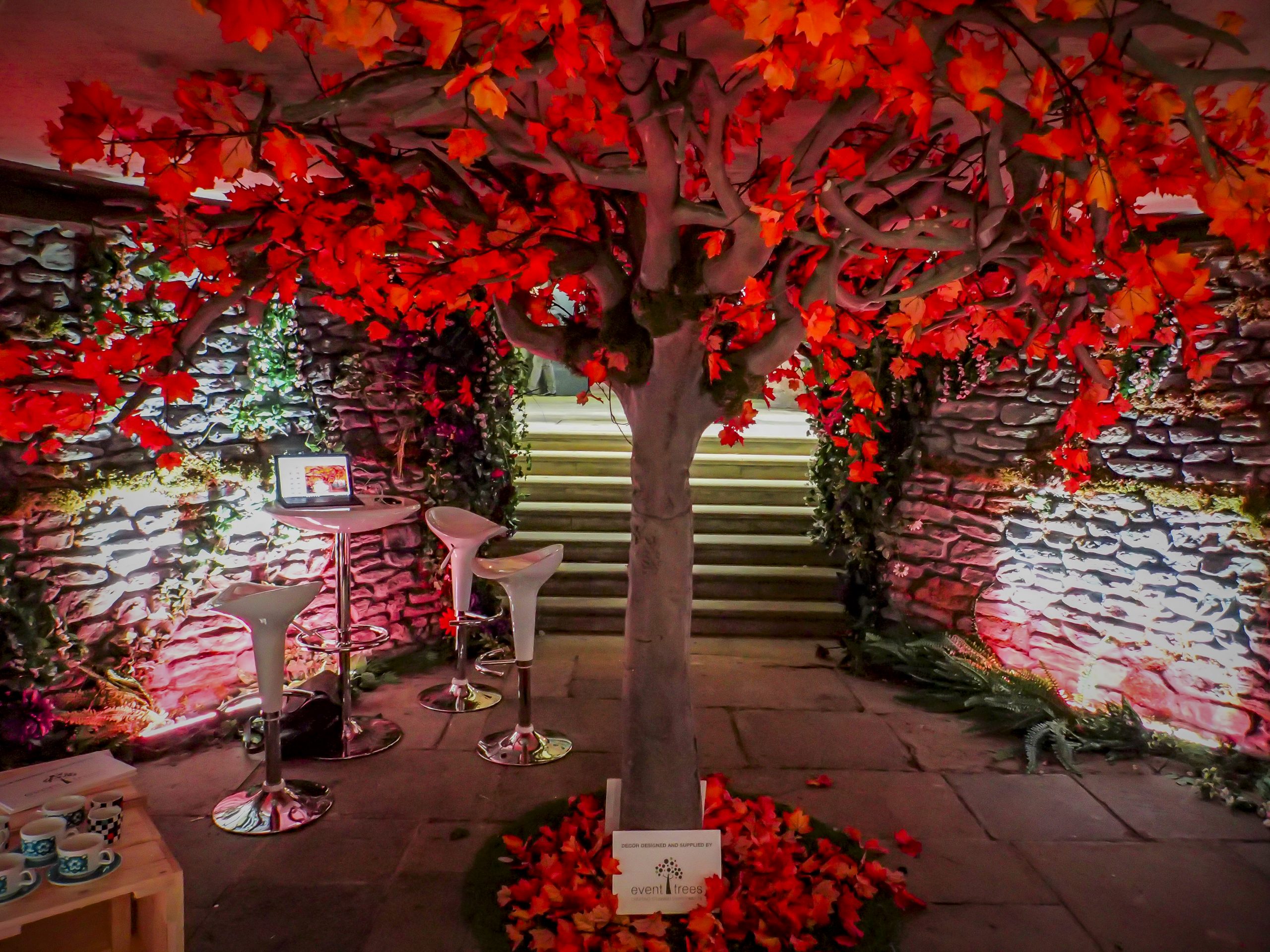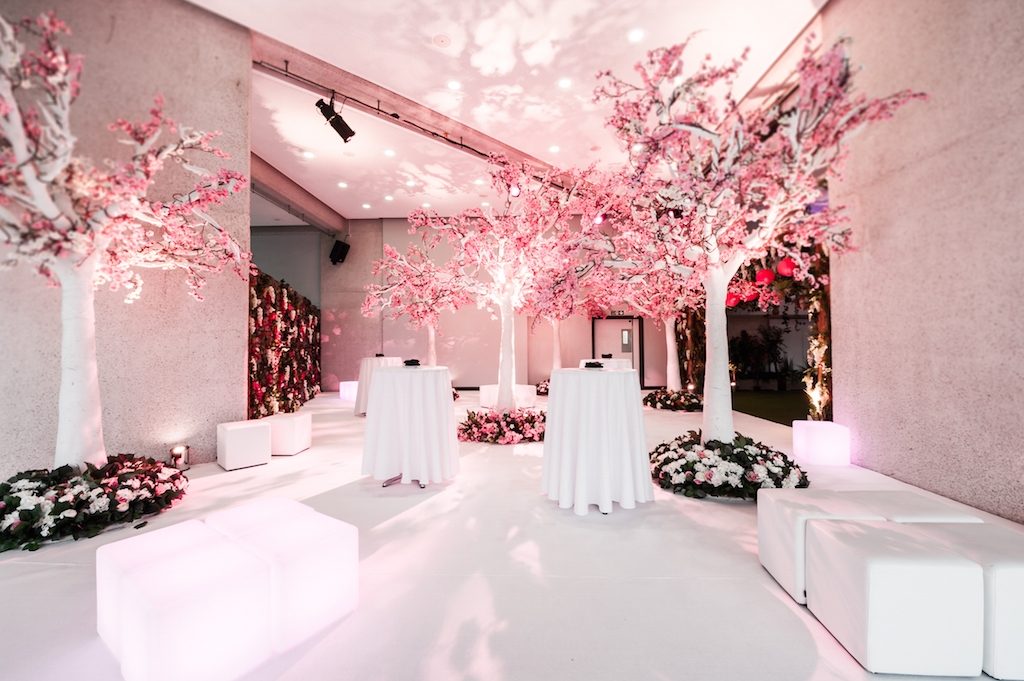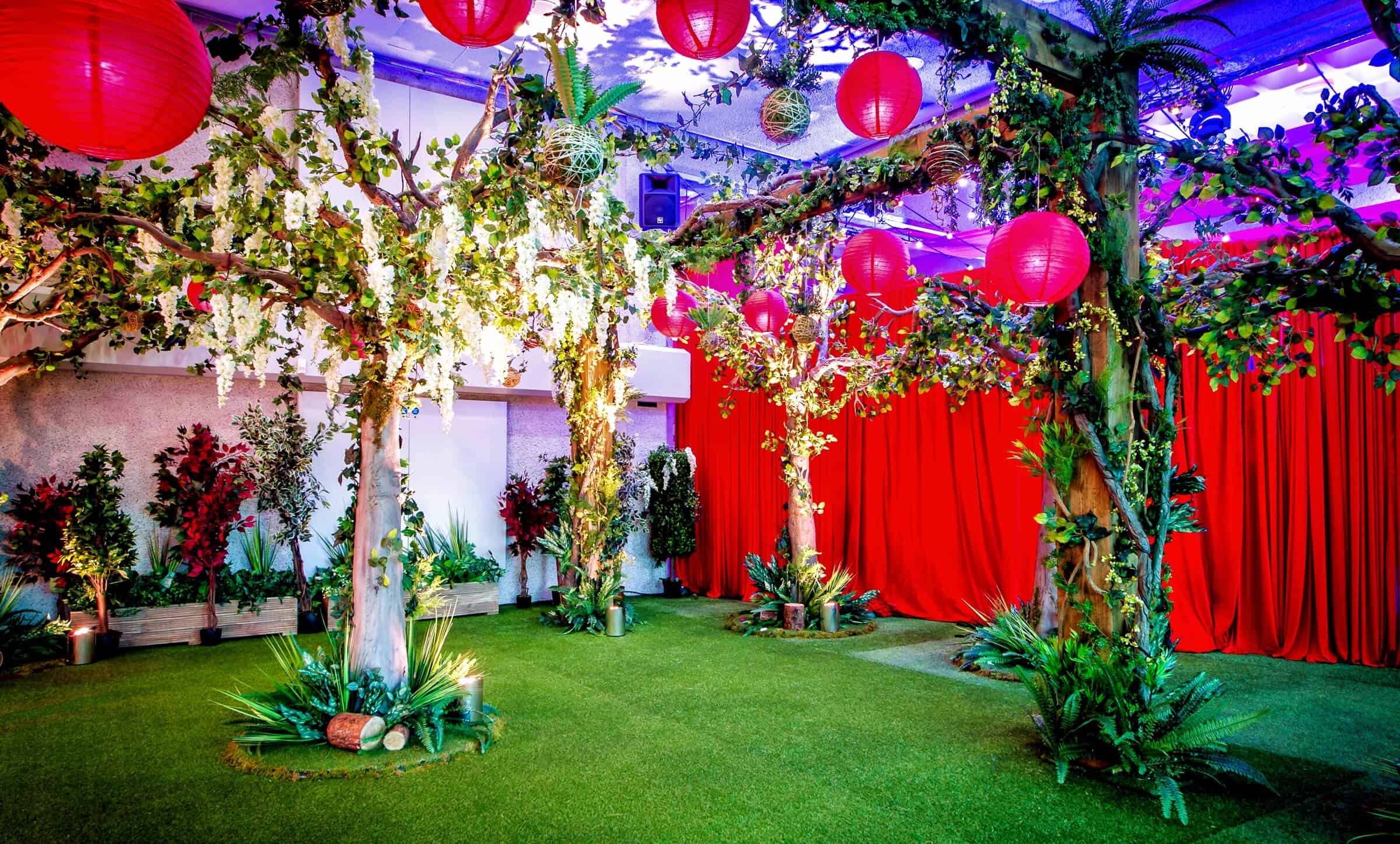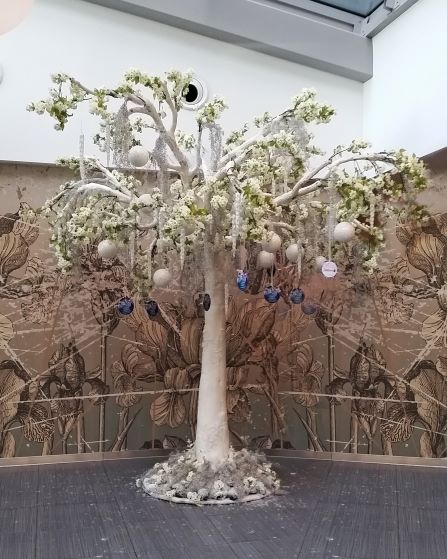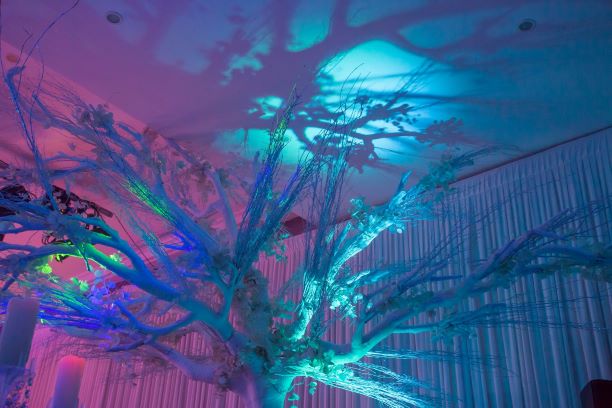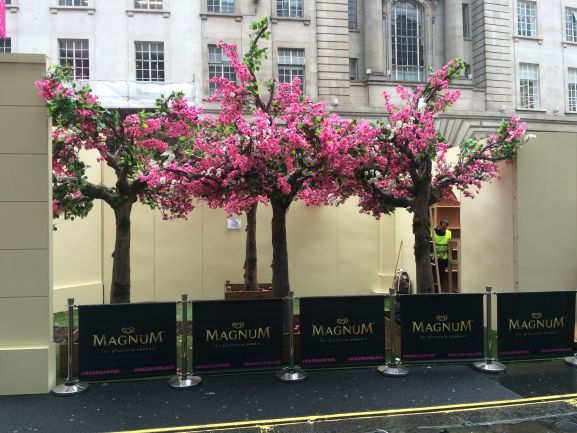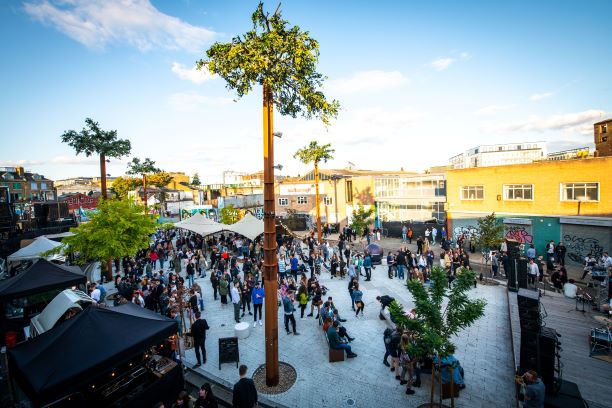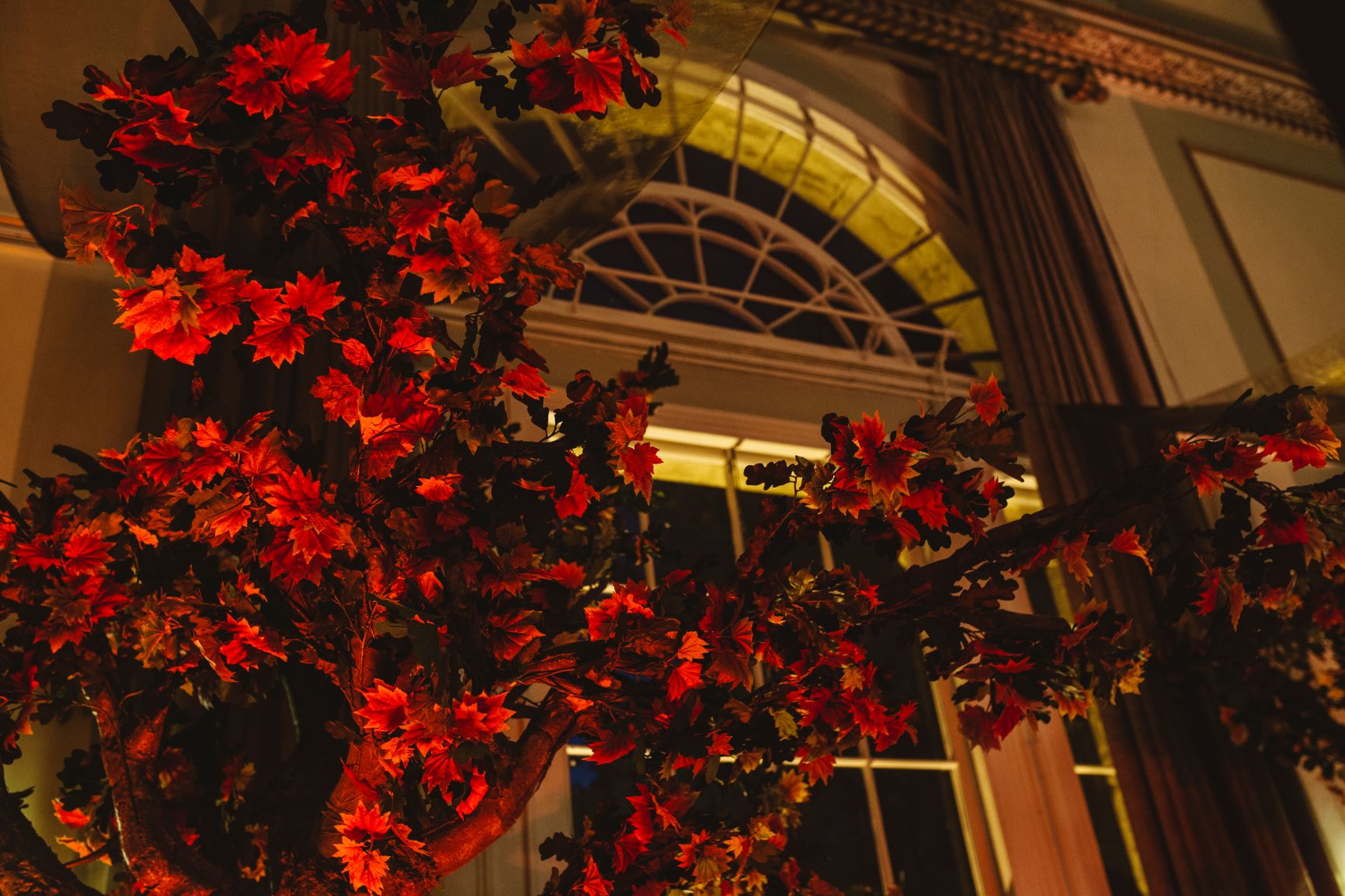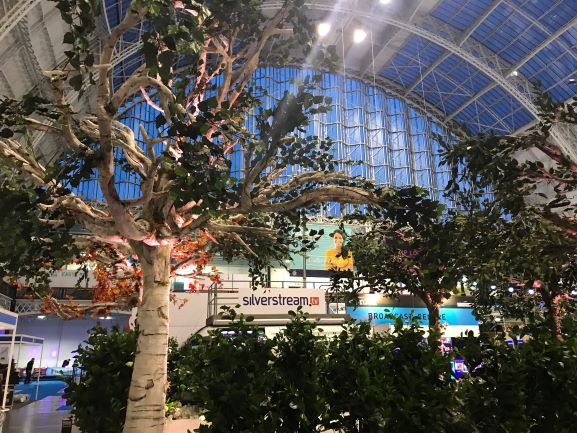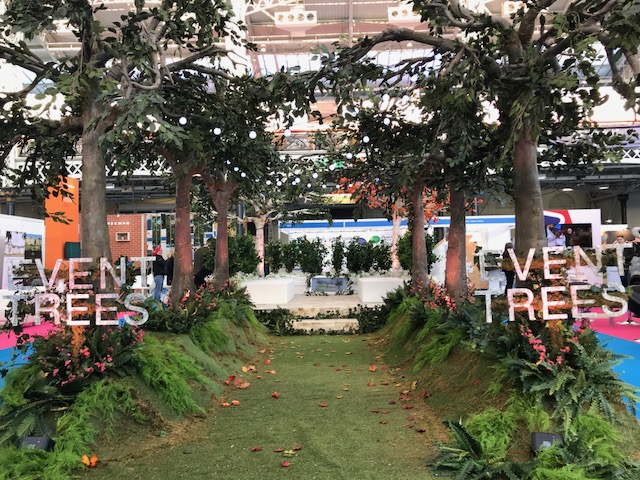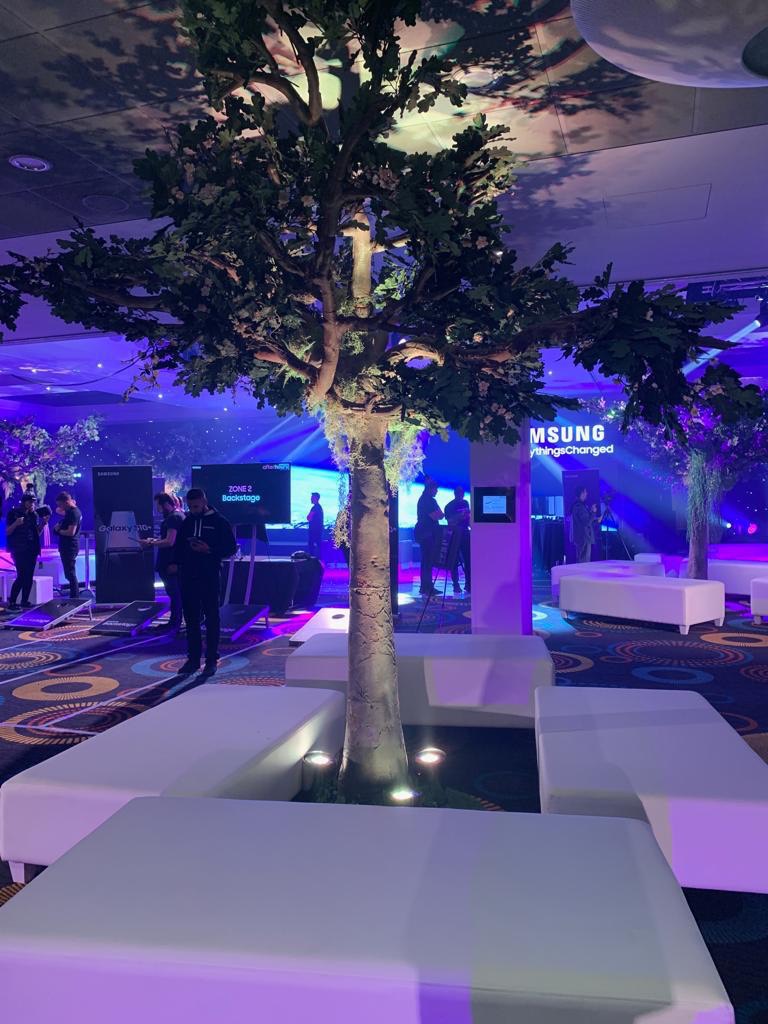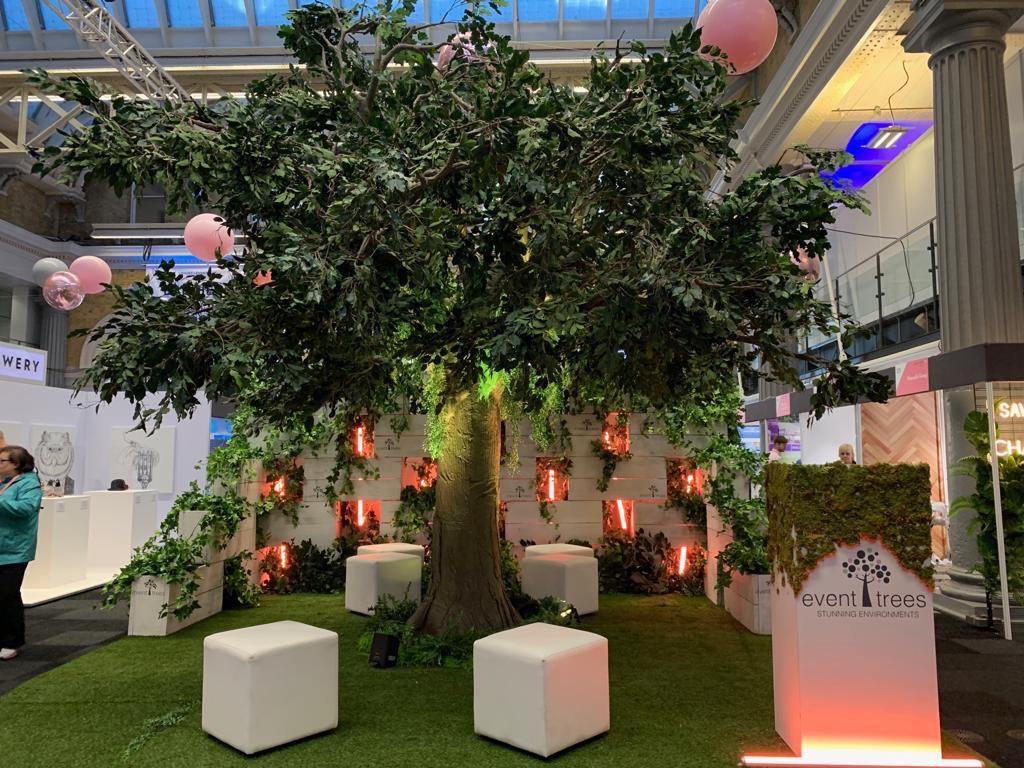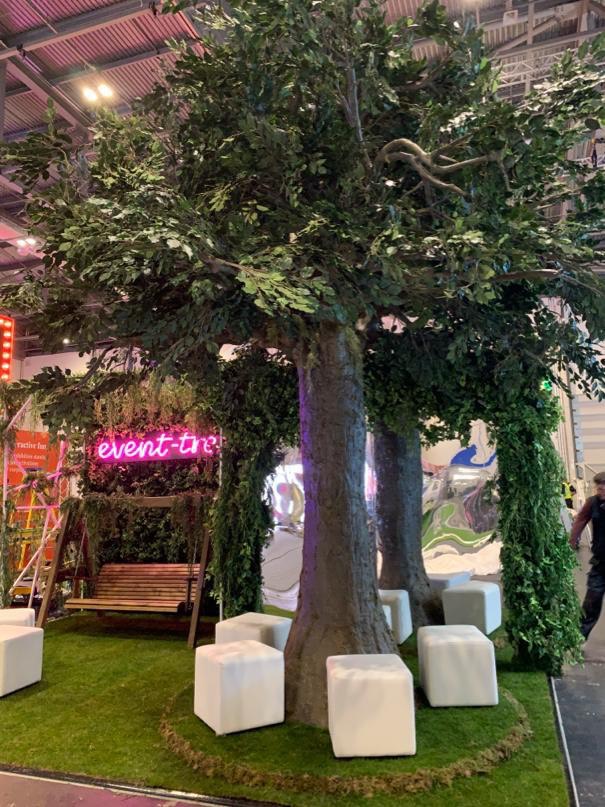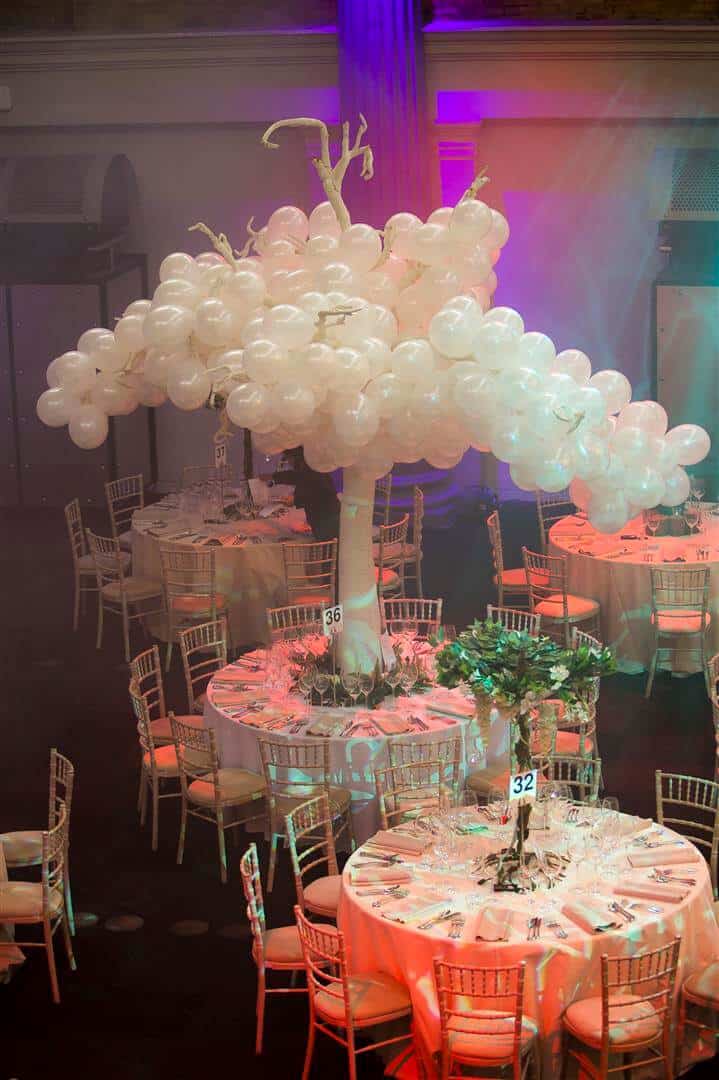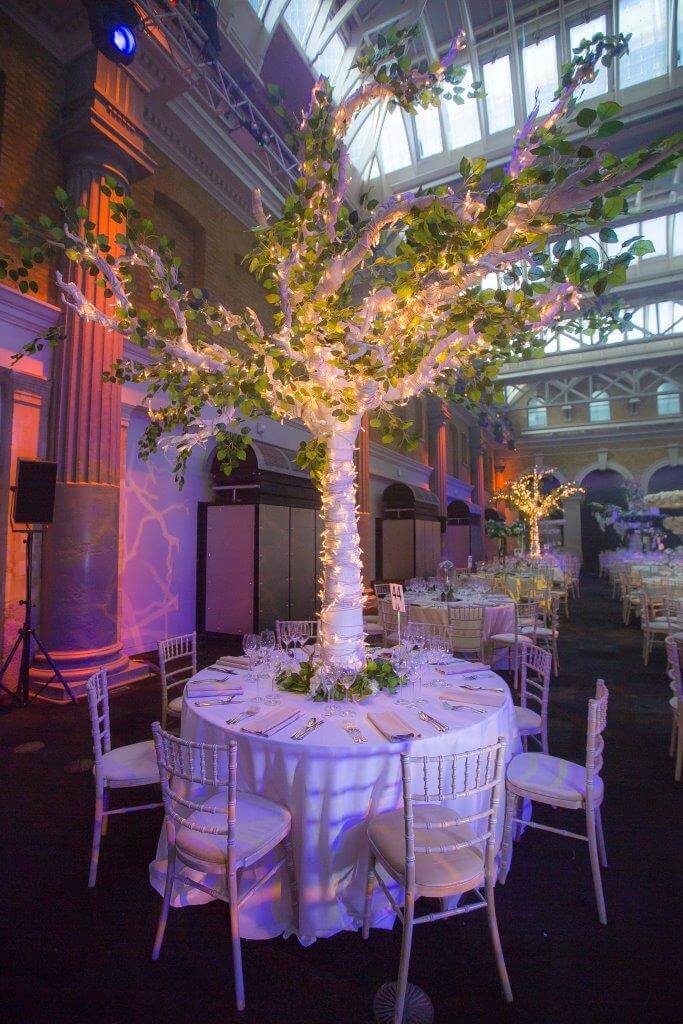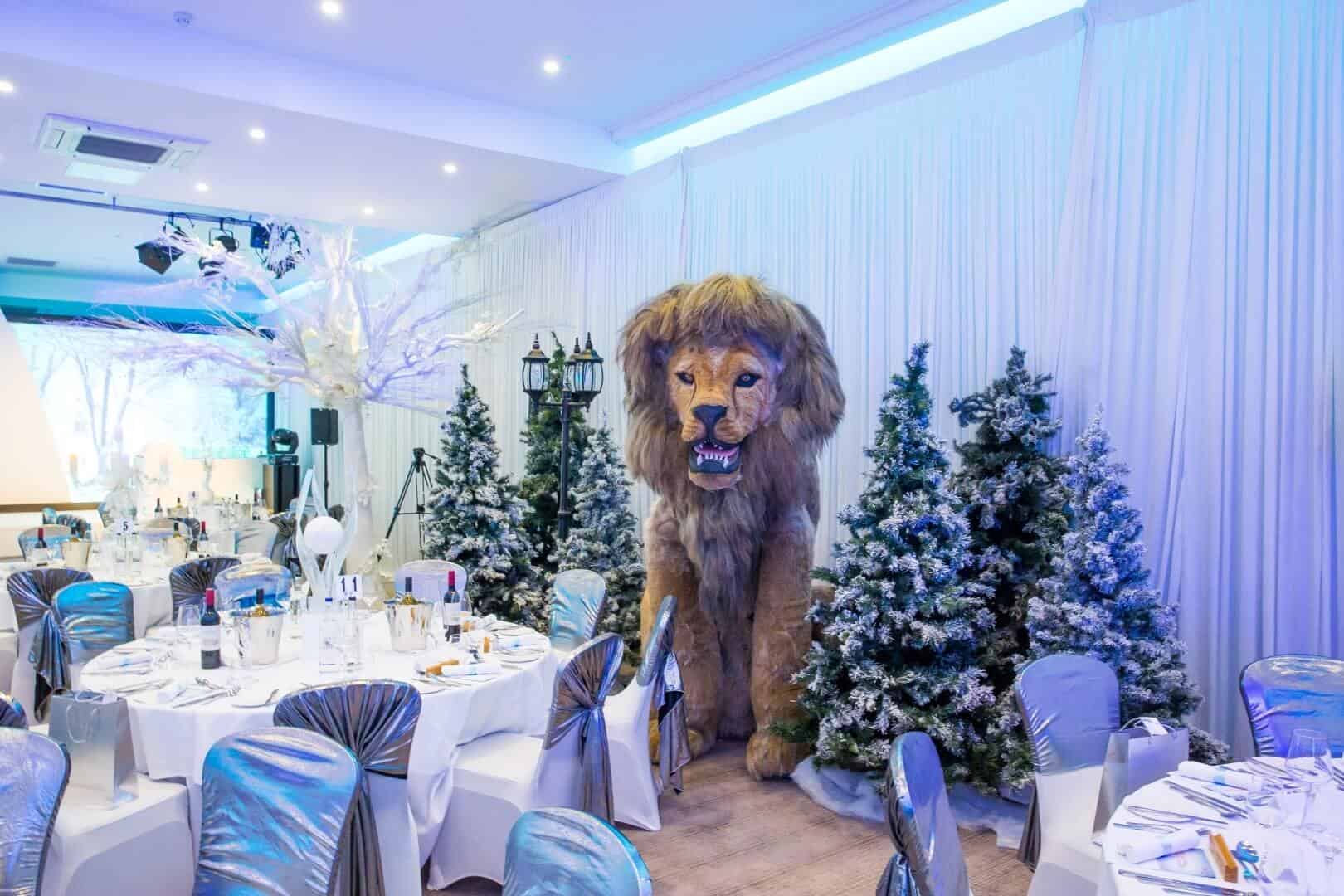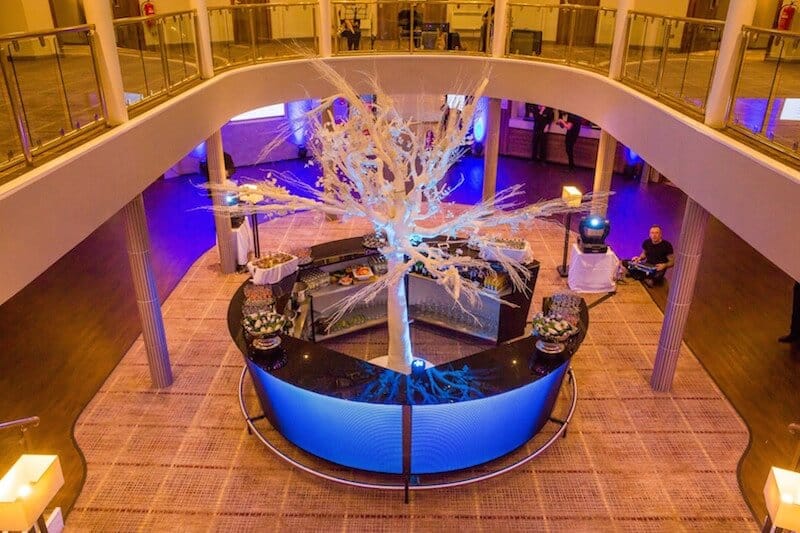 Autumn Themed Artificial Tree
Summer Cherry Blossom Trees for Hire
Vibrant Festival Trees for Hire
Winter Christmas Tree for Event Hire
White Winter Tree Event Hire
Pink Cherry Blossom Trees for Hire
Bespoke Tall Trees for Outdoor Festival
Red Autumn Themed Tree Hire
Artificial Green Trees for Hire
Artificial Birch Trees for Hire
Mindfulness Garden with Low Seating
Mindfulness Garden with Rustic Furniture
Unique White Balloon Tree
Large Narnia Lion and Christmas Trees
Light Up Circular Bar Hire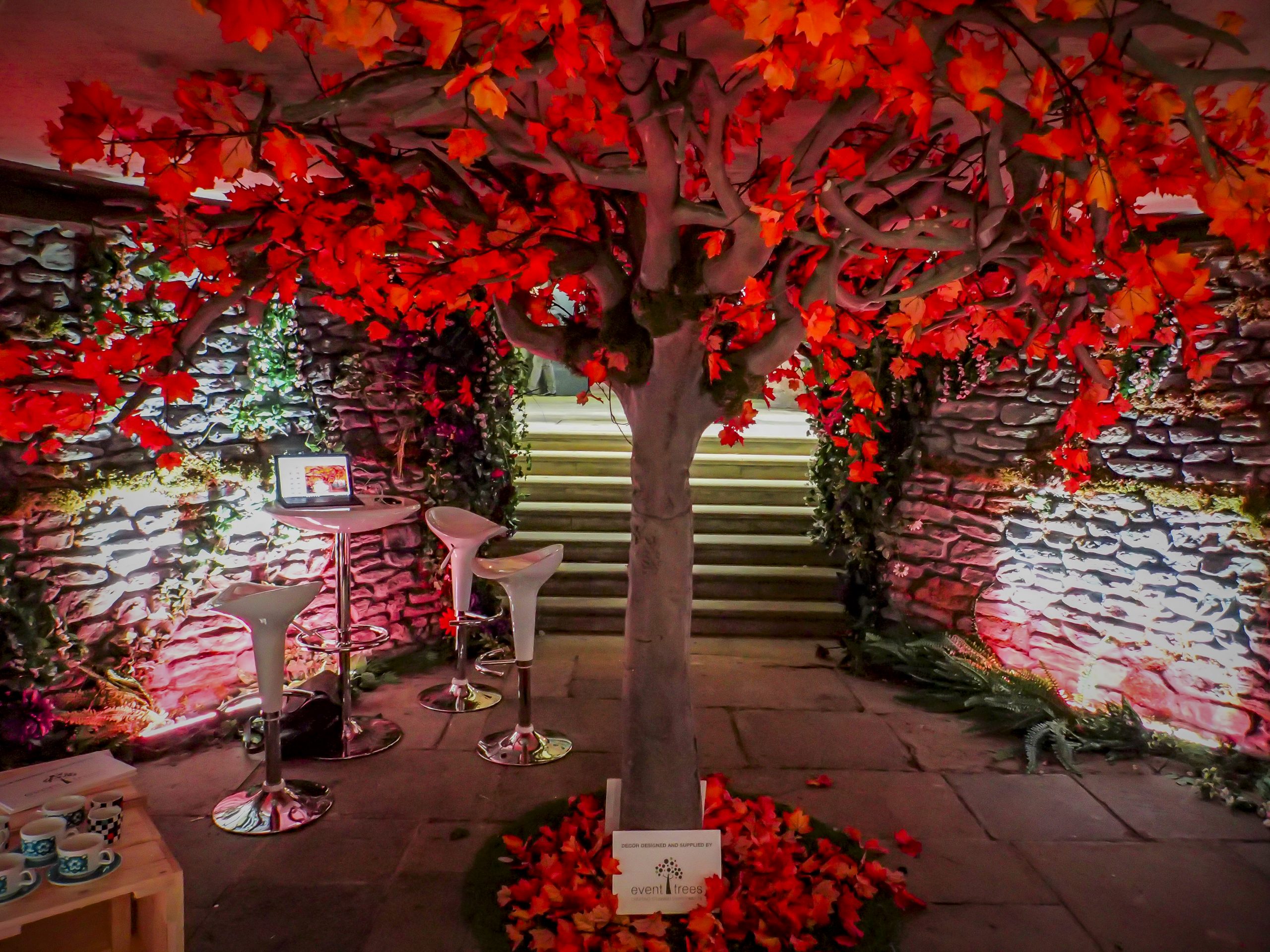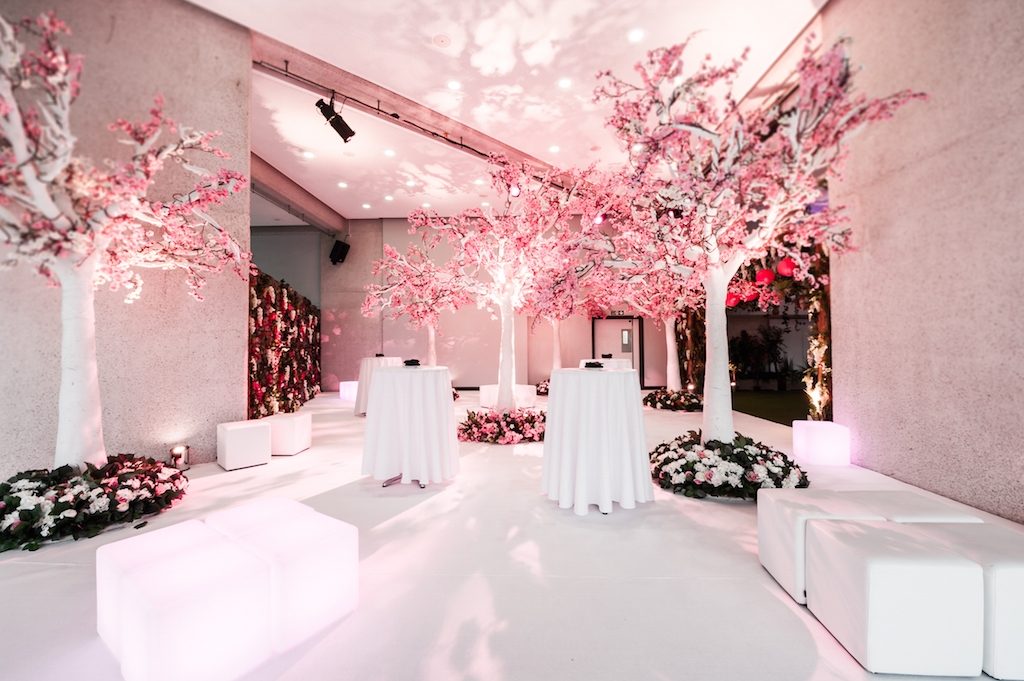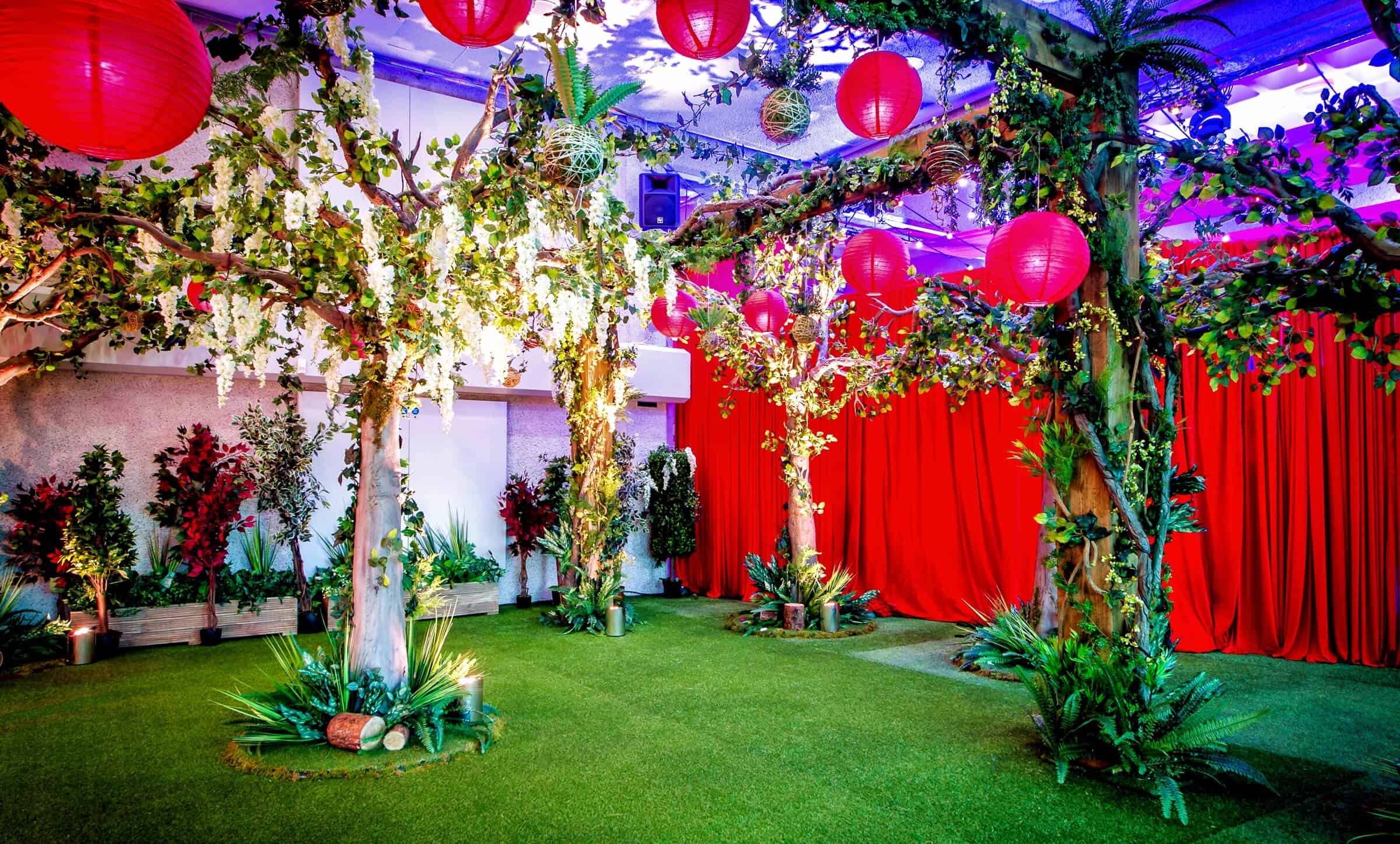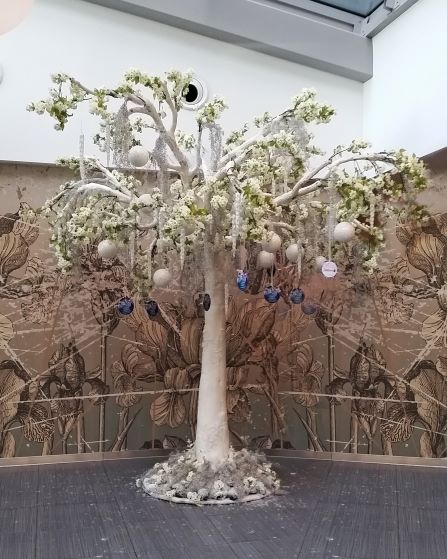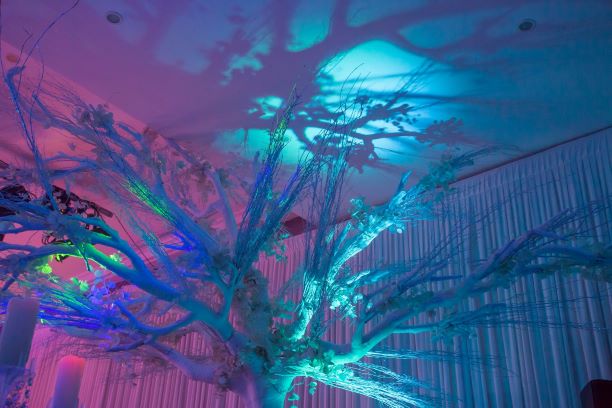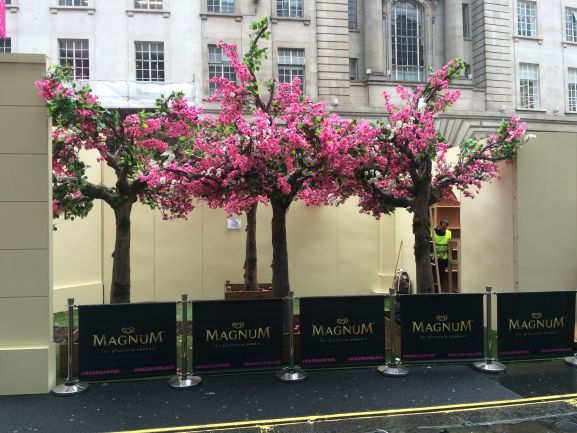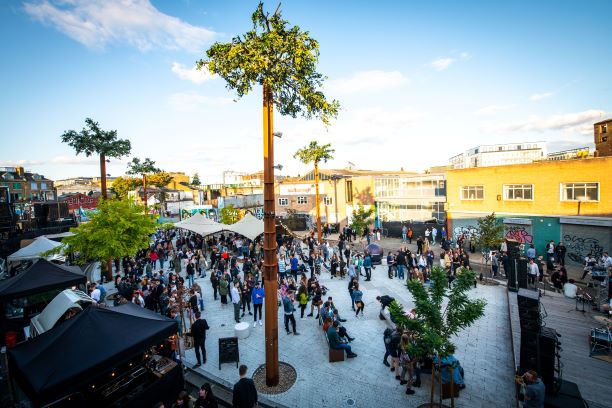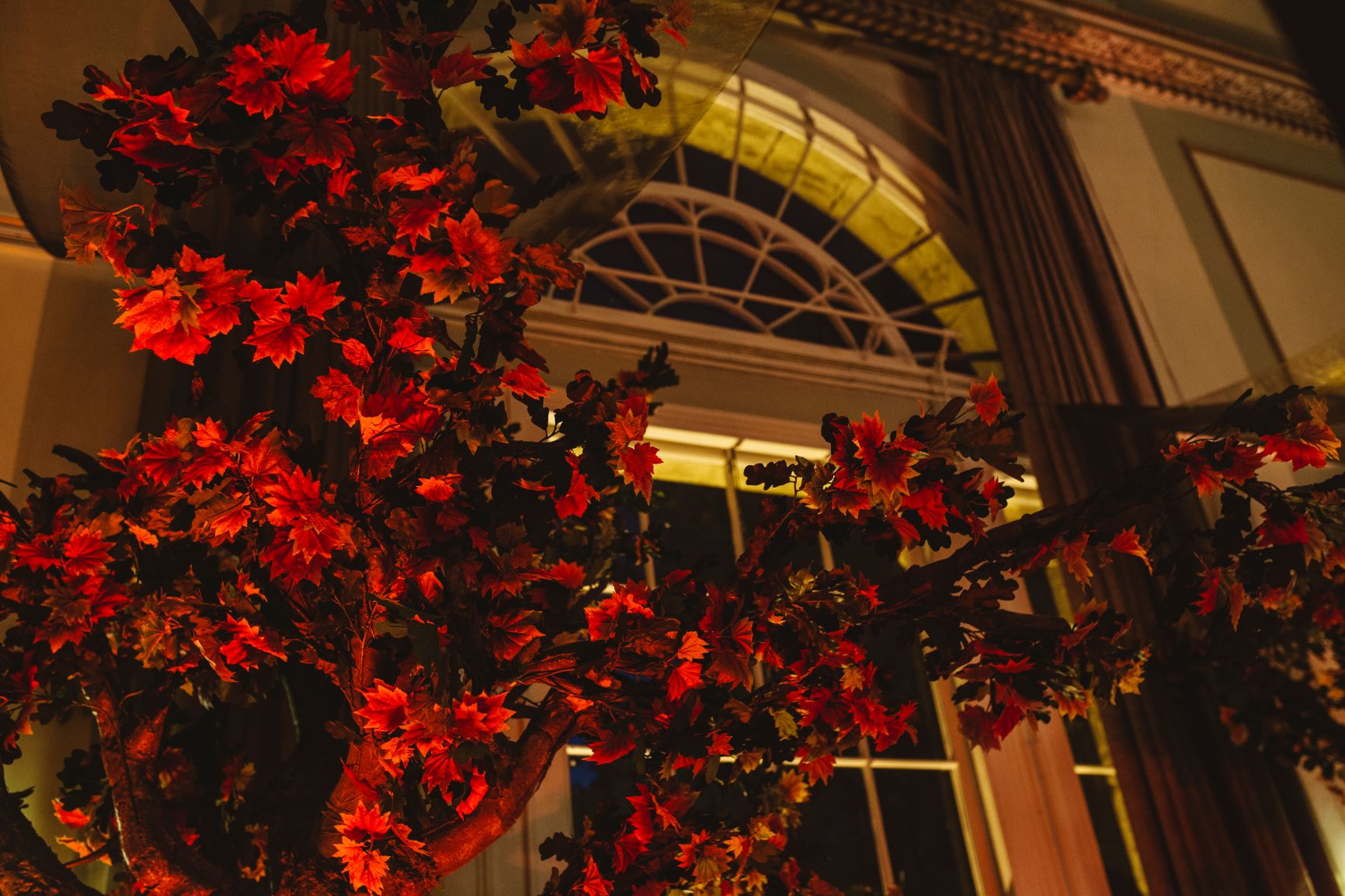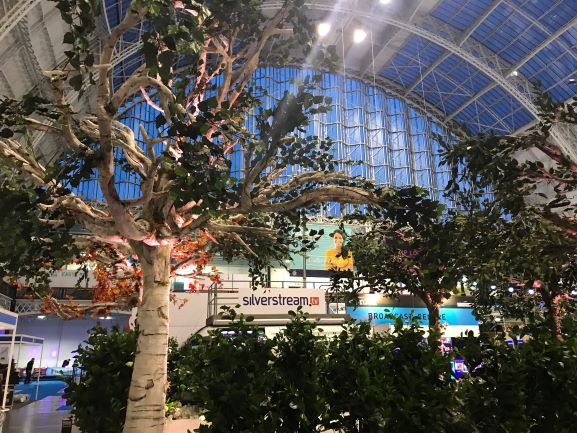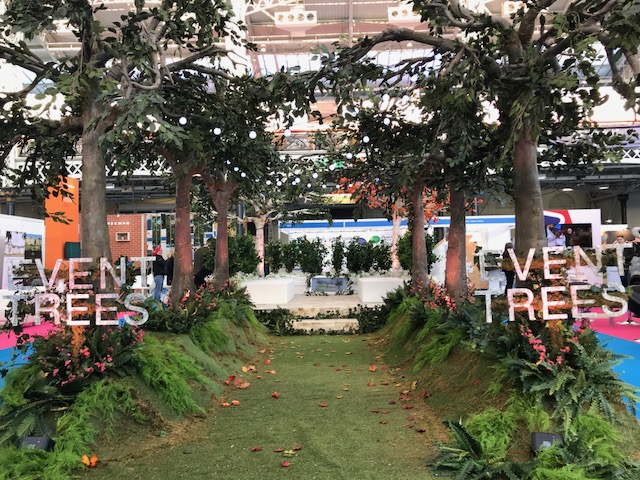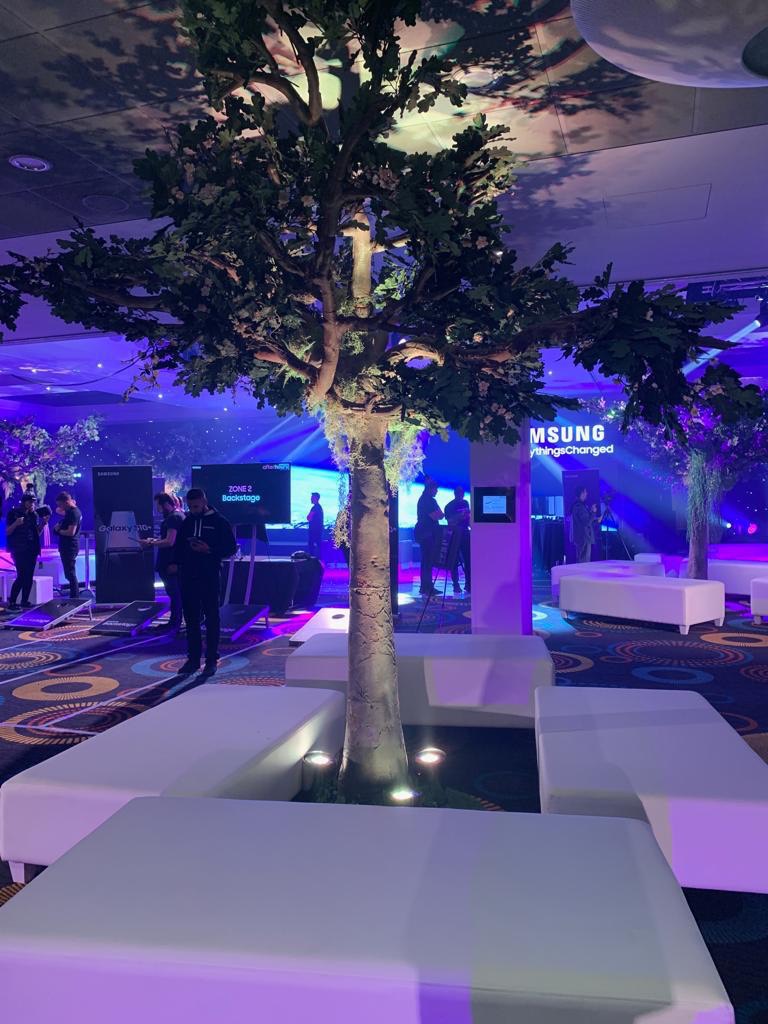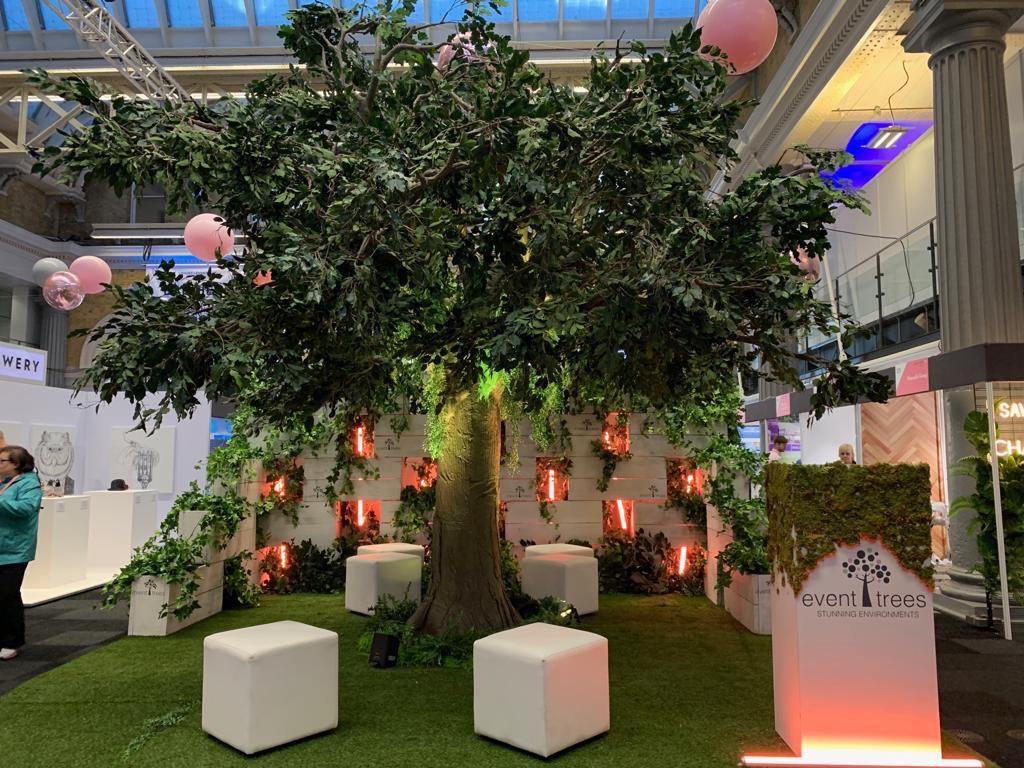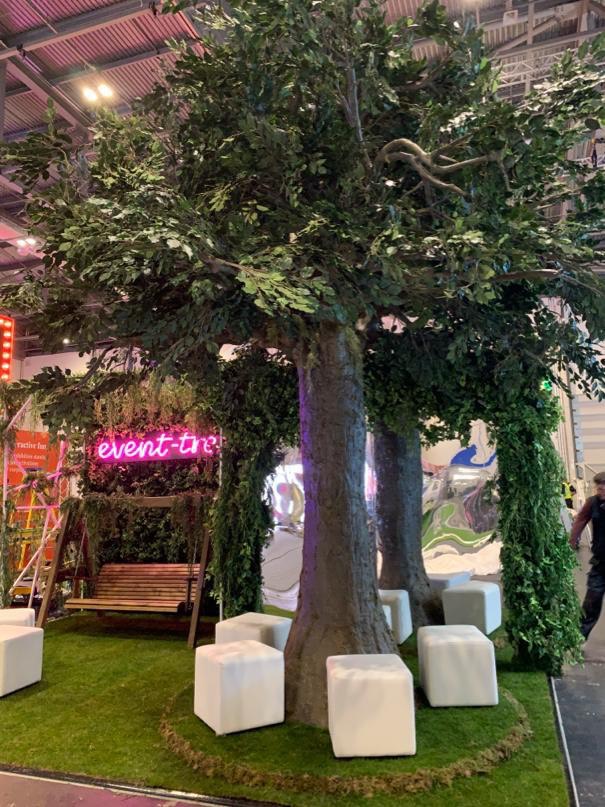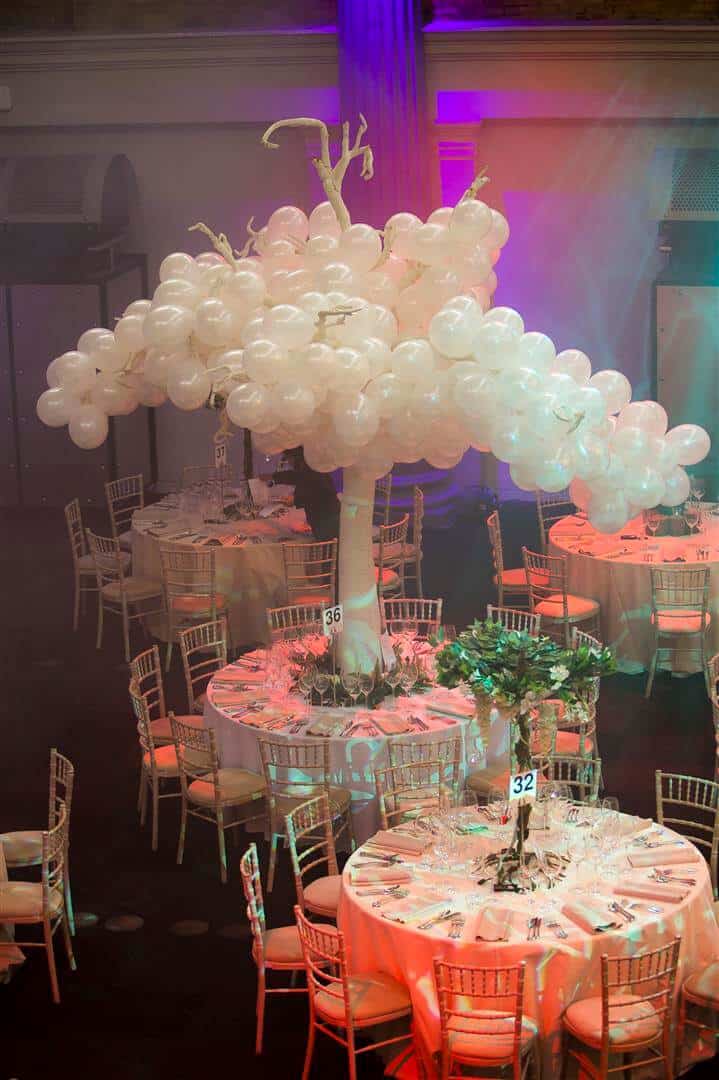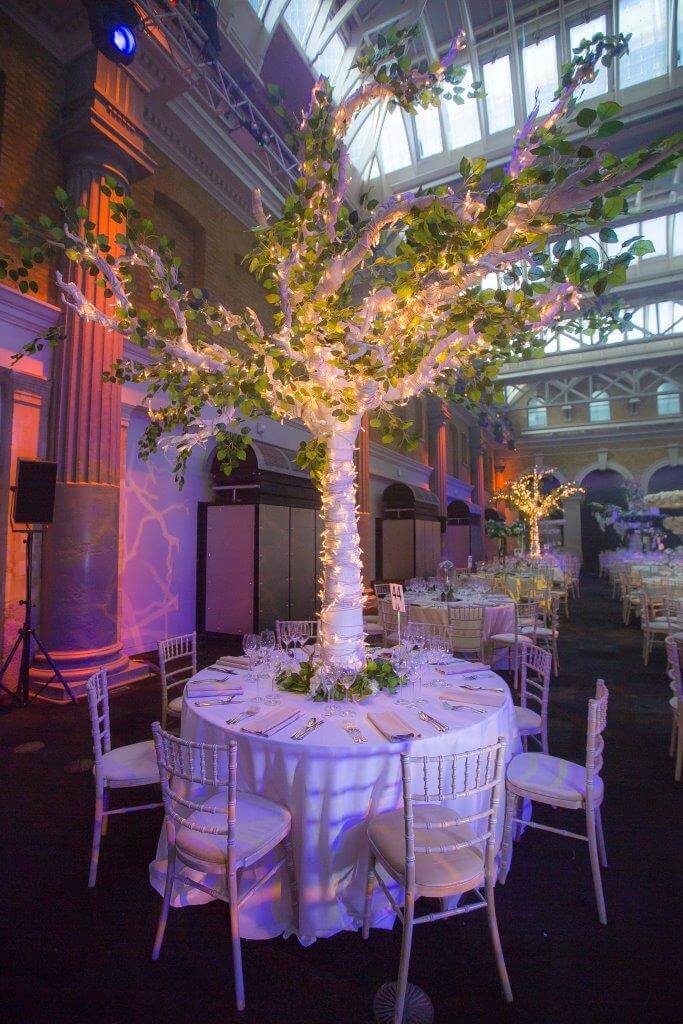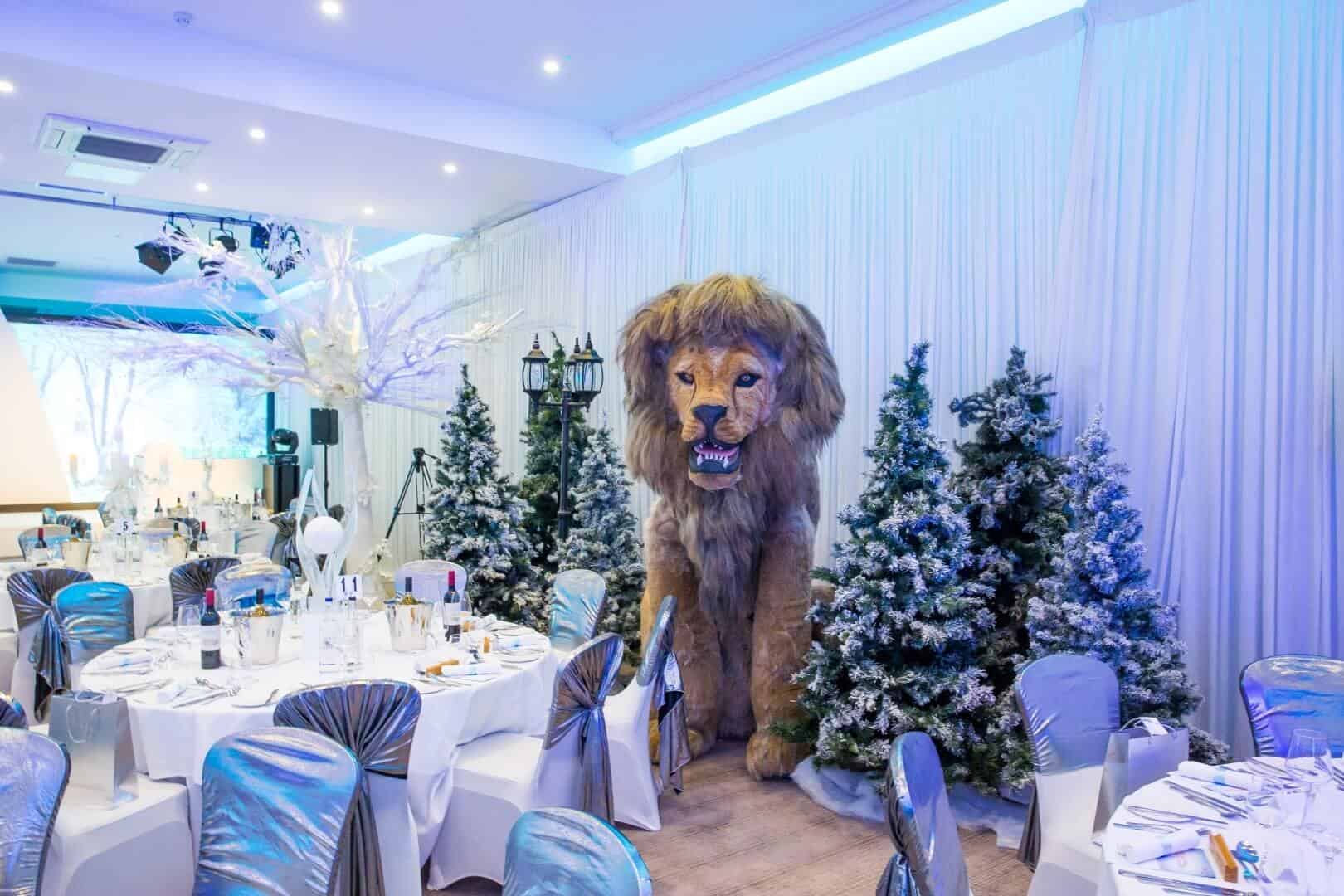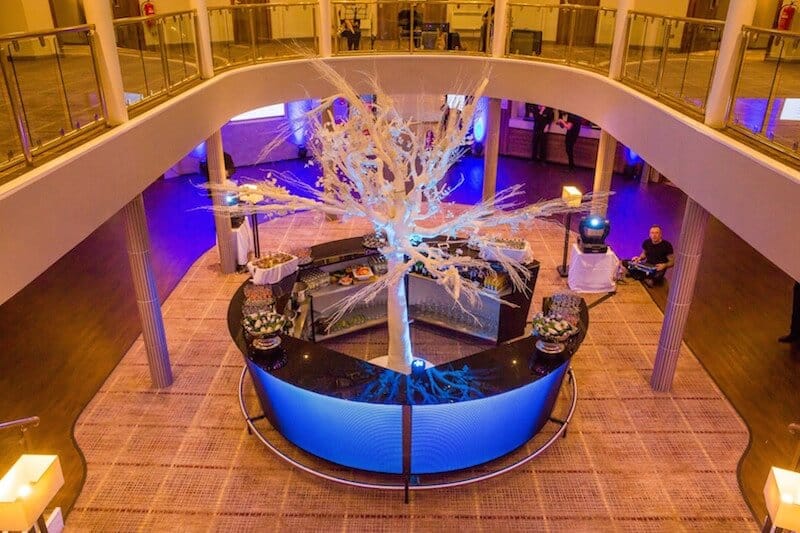 Create Zones in your Spaces with our Inspiring Range of Artificial Trees
Fill the Empty Spaces with Artificial Trees.
Are you looking at ways to fill those empty spaces?
We have a beautiful variety of artificial trees to transform any space or event from reception areas, canteens, entrance areas to the drink's reception area to the chill out areas. We think they are perfect as separators and dividers around the room and enhances the room features. Our faux trees create a visual impact and stunning centrepiece whatever the season! With our diverse collection there'll be a tree hire option to suit your theme.  Here we've provided a few inspiring tips on how our trees can be used to take your event to new heights.
1. Spring Blossom Tree Props
Our artificial blossom trees can instantly transform any indoor space to give the sense of the outdoors and the fresh air of the season.  Standing at 4m tall, they work excellently in venues tall ceilings in order to create height and impact.  Variations of Spring trees are available as white blossom trees and cherry blossom trees, which can be adapted into our beautiful overhead canopies and ceiling décor like the ones we created for Wagamama's Hanami Festival campaign.
2. Faux Summer Trees for Indoor and Outdoor Use
Whatever the summer theme you want to create for your next event, our choice of summer themed trees is sure to add the sizzle to your summer celebrations.  Want a Festival themed event?  Why not dress your venue with our life size trees strung with colourful paper lanterns and twinkling lights to create the lively vibes of a summer festival. Holding your event outdoors?  No problem.  Our artificial trees can be planted outside with planters and ballasts to add dimension to your al fresco event.  Or maybe you want to add the exotic to your Beach Paradise or Arabian Nights themed event?  Our palm tree options, including 3m tall Palm Trees in terracotta pots or Kentia Palms, will add the perfect touch to complete your summer heatwave.
3. Artificial Autumn Leaf Trees
Create a statement in the room with an autumn theme event with our life-size trees bursting with all the colours of the season.  Think burnt oranges, dusky reds and rich browns.  Our beautiful Maple Tree for hire brings all the autumnal ambience to your venue whilst creating a visually stunning statement that will be sure to wow your guests.
4. Artificial Winter Trees for New Styles of Christmas Parties
Christmas in 2020 and Christmas Parties in 2020 may not quite be the same as previous years, but that's not to say that Christmas should be cancelled! Create a winter theme event with our impressive winter trees and other winter venue décor to create inviting spaces.  At 4m tall, these create beautiful whimsical statements that will incorporate seamlessly into the décor of your event. Picture frosty white branches strung with glimmering lights to match the winter snow of your theme. Picture white seating dotted around the room and white lit silhouettes from lighting!
5. Christmas Tree Installation at Venues
Bring the festive spirit to your Christmas and winter theme events with our gorgeous options of Christmas trees for hire.  Whether you want real or artificial, dressed in glittery ornaments and tinsel or classic plain snowy, Eventologists can provide you with the perfect festive trees to set the mood and bring the magic to your festive event.
6. Bespoke or Branded Trees for Product Launches
The possibilities are endless when it comes to tailoring our trees to your requirements.  Your trees can be adorned with whatever is needed to transform them into feature pieces to suit your event such as candy apples for a Halloween or Willy Wonka theme. Colours can be customised depending on the mood and atmosphere you wish to go for, and even the base can be adapted to create stunning effects by lighting them with colour.  Strategically place 4-6 of our enchanting trees around the room as inspiring feature pieces or have them built into your dining or networking experience. Bespoke trees are great for product launches and brand activation exercises. You can brand the tree trunk or even the tree to really bring the event alive. The impact of bespoke trees is so strong that it automatically puts a smile on people's faces! A great anxiety reliever!
7. Smaller Topiary Dome Trees for Smaller Venues and Low Ceilings
For smaller rooms, we have smaller trees that create the same impact. Our trees come in a variety of sizes so no matter the space you're working with, we'll have something that fits all.  In contrast to our hyper real tall trees, we also have smaller tree options such as our twisted dome trees with neatly clipped foliage that would suit any type of theme.  Place them tastefully around the drinks reception area or chill out zones for a stylish and sophisticated touch between individual seating.
8. Full Size Artificial Oak Tree for Large Venues
Our full-size Oak tree stands proud at 6m tall with a stunning full canopy of leaves. An amazing unique product that is great in venues with high ceilings, this tree makes a great product for feature installations and brand activation exercises in large spaces with tall ceilings. In fact our tree looks so real that if you blink, you might actually imagine the leaves falling and you might even smell the oak as you walk passed it!
The best thing about our artificial tree collection is:
British Made – you are supporting UK manufacturing when you book with us as artisans in the UK craft all our products!
Fire Retardant – All our trees use inherently FR materials and foliage. An essential for many UK venues!
Bespoke Build – Our trees can be designed to suit your requirements for Activation and Bespoke projects
Almost Real – Our trees are so meticulously designed, they are often mistaken for real trees
Choice, Range and Versatility – We have a full range of foliage based products which are versatile enough to transform various venues and spaces into both indoor and outdoor spaces. to create the outdoors indoor
Check them by visiting our Trees Hire Gallery and please contact us if you wish to find out more.
We have worked with Eventologists for the a couple of years now and can't fault them from start to finish the whole process is very seamless and the stuff they do is incredible! We have themed evenings and they always come up with some fab ideas that help to emphasise the theme and bring it to life. Our events have conference sessions in the venue during the day and we transform them for our awards in the evening and Eventologists always completely transform the space for the evening so that it feels like you're in a completely different space which makes it all feel so much more special and a real celebration and by the time morning arrives its all completely cleared as if by magic!

PPMA Admin


May 19, 2022

Great props, prompt delivery, awesome team. Would use again.

Richard Buxton


May 19, 2022

A wonderful team who made our event space look incredible. Jacob took our ideas and brought them to life. We've had amazing feedback about the event design, so we couldn't be happier. Everyone really loved the living wall and trees!

Olivia Rocky


April 19, 2022

Rita has been an absolute pleasure to work with; she listened to our ideas and vision and then totally ran with it and created something better than we could have ever imagined! On the event day, Rita and her team swooped in and decorated our venue in record time. Rita and the team were professional and efficient. We look forward to working with Eventologists again next year!

Neighbourly Brands


March 19, 2022

Eventologists are a pleasure to work with. The whole experience from start to finish isn't nothing short of perfection. The team are super professional and Jen makes working with them a breeze. Nothing is too much and she is always so responsive. Can't wait to work with them again :)

Andrew Chalk


March 19, 2022

Eventologists have been a dream to work with. No fuss, straightforward communications and pricing. Delivery and collection on the day was simple and efficient. Professional and friendly at every turn - thanks for your part in making our event a great success!

Emma Bird


February 19, 2022

We've used the services of Eventologists on numerous occasions and their expertise is priceless. Great service as always from Rita and her team who are always full of ideas and ways to make your event stand out. We've hired sets for Moulin Rouge, Great Gatsby, Hollywood and Glitz and Glam plus they created a wonderful set for a festival including tress with festoon and flags. Highly recommended and great to work with.

MrandMrsGrey


July 19, 2021

Wonderful team, from the event manager to the decorators! The choices of set ups and themes are really original as well as well made. Each event is done with lots of passion , always keeping the client best interest at heart. Great value for money, and they always go the extra mile!

Astrid Guillabeau


July 19, 2020