Raise the bar!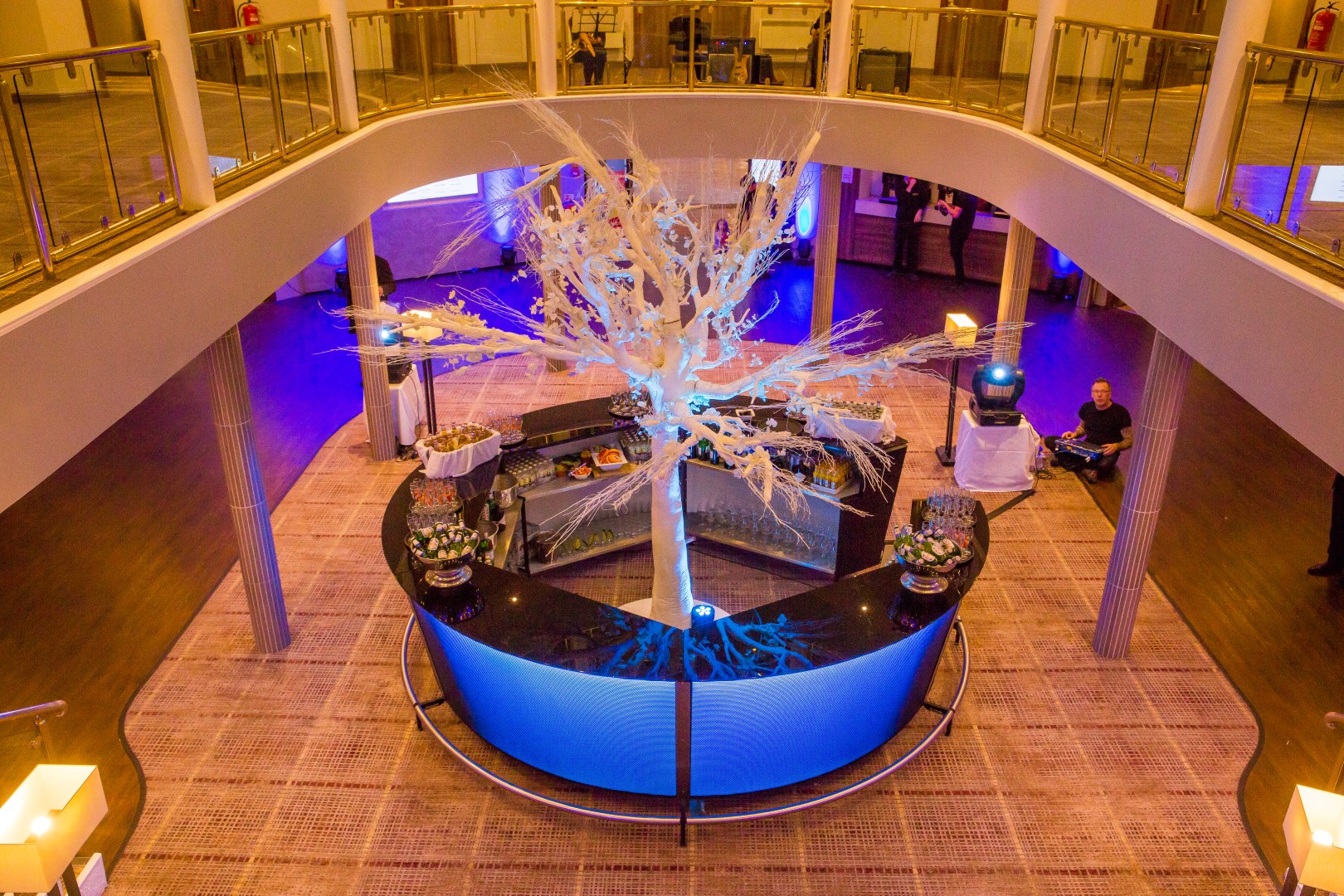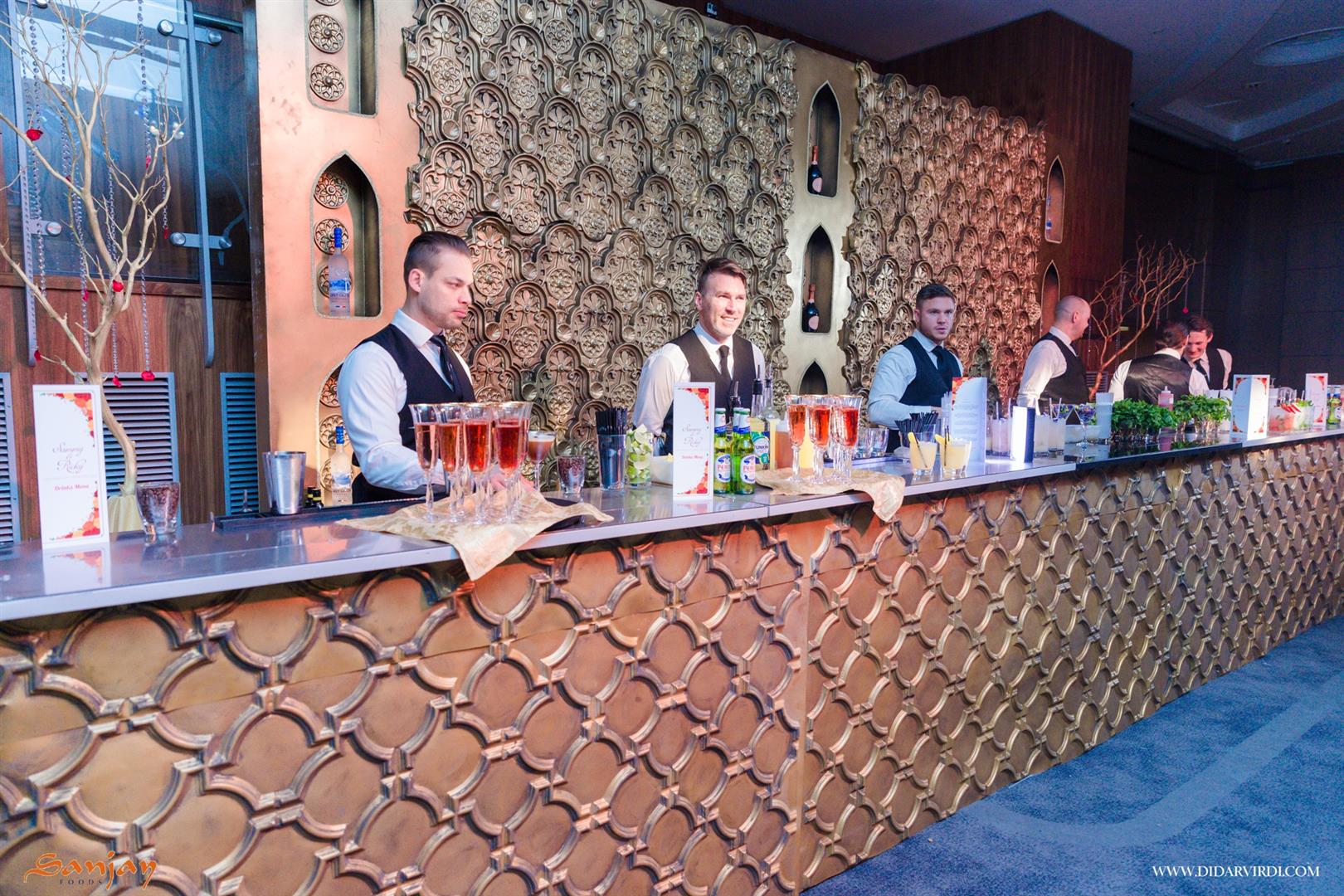 Asian / Indian Wedding Bar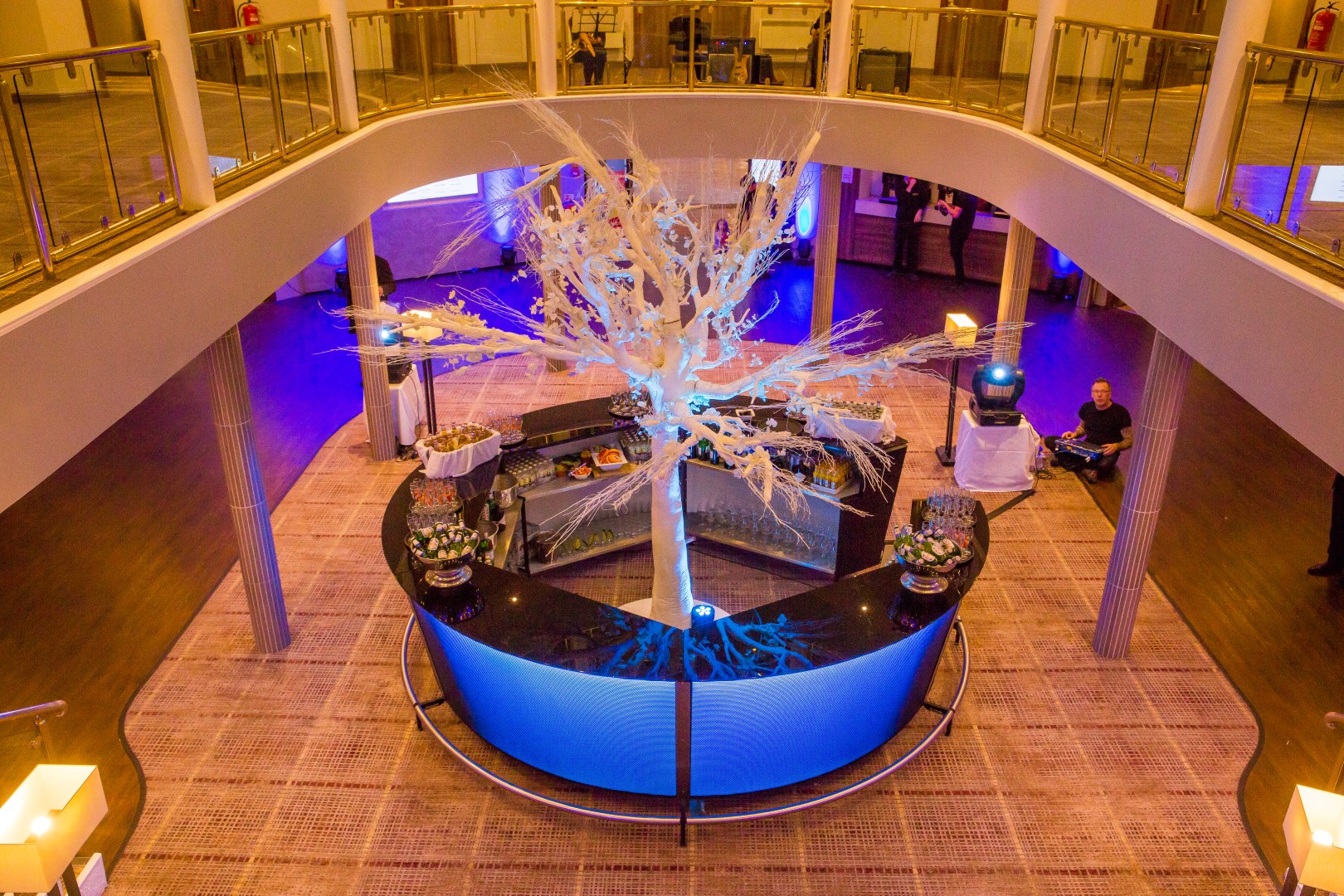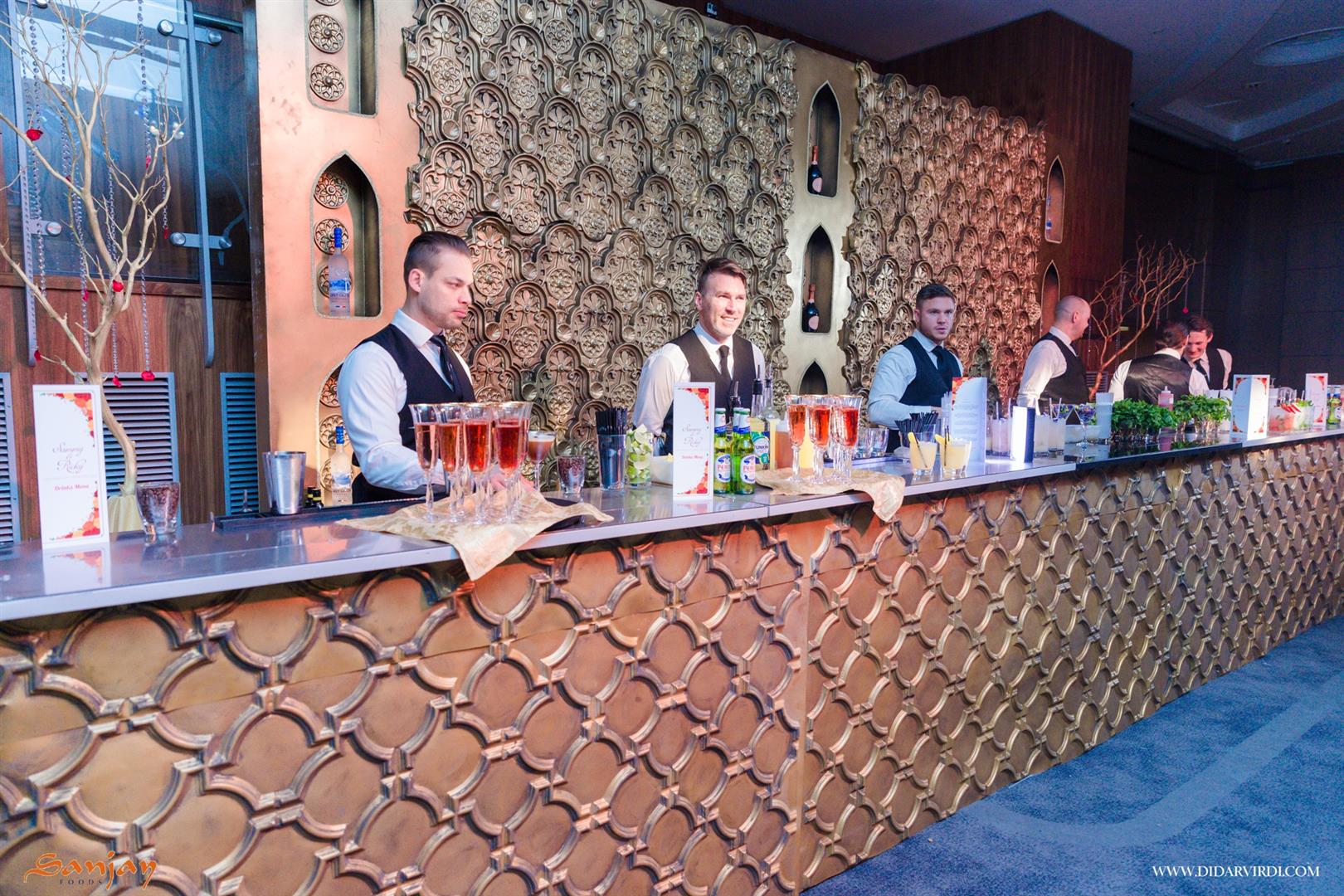 Do you want to raise the bar?
Whether you want a cool refreshing beer, a gorgeously cheeky cocktail or a simple yet
sophisticated glass of red, where do you go to get it? The bar of course! Bars not only
complete a theme, but they have that power to add the special vavavoom to your event and
keep the drinks flowing. Our Mobile Bar Hire works really well to create that swanky bar to
serve your drinks from and adds that finishing touch to your event.
Since it's scientifically proven that sight influences our perception of taste, our ability to
create stunning bespoke bars will be sure to keep not just you and your guest's eyes happy,
but your taste buds too. Coming in all shapes and sizes, we'll ensure that your drinks will be
served from the best-looking bar possible, tailored specially for your event and theme.
We review the 10 most popular bar ideas for 2020 events:
1. Tiki Bar Hire
Say 'Aloha' to this fun installation of a tiki bar or bamboo bar, perfect for a summer themed
or tropical themed party. Dress it with colourful lanterns or flower garlands to complete the
exotic vibes, sip on yummy cocktails and escape to your perfect paradise.
2. Rustic Bar Hire
With its no-frills yet sophisticated style, a rustic bar may be your preference. How you
decide to adorn it depends on the theme you want to go for – no coasters or napkins, that
welcomes whiskey spills and tarnishes, calls out to Old West saloon vibes perfect for a Wild
West Theme. Or, stock your rustic bar with blushing rosé and florals for a Mediterranean
themed event.
3. LED or Light Up Bar Hire
Perhaps you are looking for a light up bar for a neon themed event or an ice themed event.
Our cool LED bar works with any theme but is especially popular for a winter theme. Match
the colour of your LED lights to suit your colour scheme and theme, such as a cool blue for a
wintery ambience or funky multicolours for a fun, festival vibe.
4. Silver Mirror Bar Hire
For a stylish addition to any event, why not consider a stunning Silver Mirror Bar? These are
ideal for events either during the day or at night, since they reflect both natural and artificial
lights splendidly. A silver mirror bar reflecting cool blue lights would create a wonderful, icy
atmosphere for a winter themed event or add the dazzling finishing touch to a classy black
and white themed event.
5. Gold Mirror Bar Hire
Go for gold with our Gold Mirror Bar, perfect for a Hollywood theme, Burlesque theme, or
any other theme that is all about glitz, glamour and elegance. This statement piece will be
sure to capture your guest's attention and leave a lasting impression, not to mention add that
extra touch of luxury that will be ensure your event will be a winner.
6. Living Wall Bar Hire
Add the enchantment to your enchanted woodland theme by hiring a Living Wall Bar at your
event, ideal for adding another dynamic that will not only create a visual impact but also a
healthy atmosphere. With our Living Wall Bars, you'll be able to bring the outdoors indoors
no matter the weather or season.
7. Pallet Bar Hire
Perhaps you're looking for a Pallet Bar for a festival themed event or a summer themed
event. Our Pallet Bars are excellent for bringing a crafty touch to any theme and adding a
sense of the outdoors indoors. Complete the look with our pallet seating and be all ready to
camp out with your drinks and enjoy the festival spirit.
8. Chesterfield Bar Hire
Our Chesterfield Bar will provide a stunning and luxurious addition to your event with its
quilted leather panels, smooth countertop and high-quality finish. Our Chesterfield Bars will
look great with any theme but would especially add the right touch to all themes that require
luxury and glamour.
9. Branded Bar Hire
If you require something a bit more personal, our Branded Bars are perfect for adding that
practical touch to your event. Sleek and simple to support whatever aims for your event,
Branded Bars are ideal for product launches, brand activation and campaign imagery.
10. Themed Bar Hire
For themes that are out of this world original and require specific tailoring, our bespoke
themed bars are custom-made specially to match your theme. Create the perfect bar to match
your Harry Potter themed event, Alice in Wonderland themed event, 80's style or something
completely different. Whatever the theme, you can be sure that our Themed Bar will be
exciting and unique.
To find out more, please speak to one of our Event Experts today.
The Greatest Show in Town – A Magnificent Greatest Showman Theme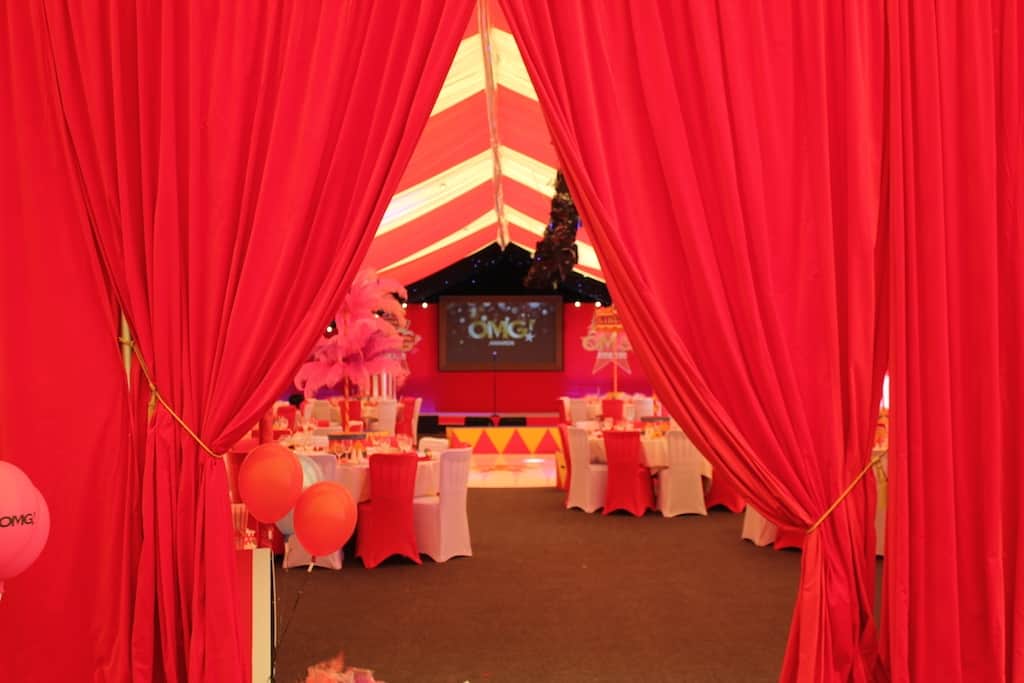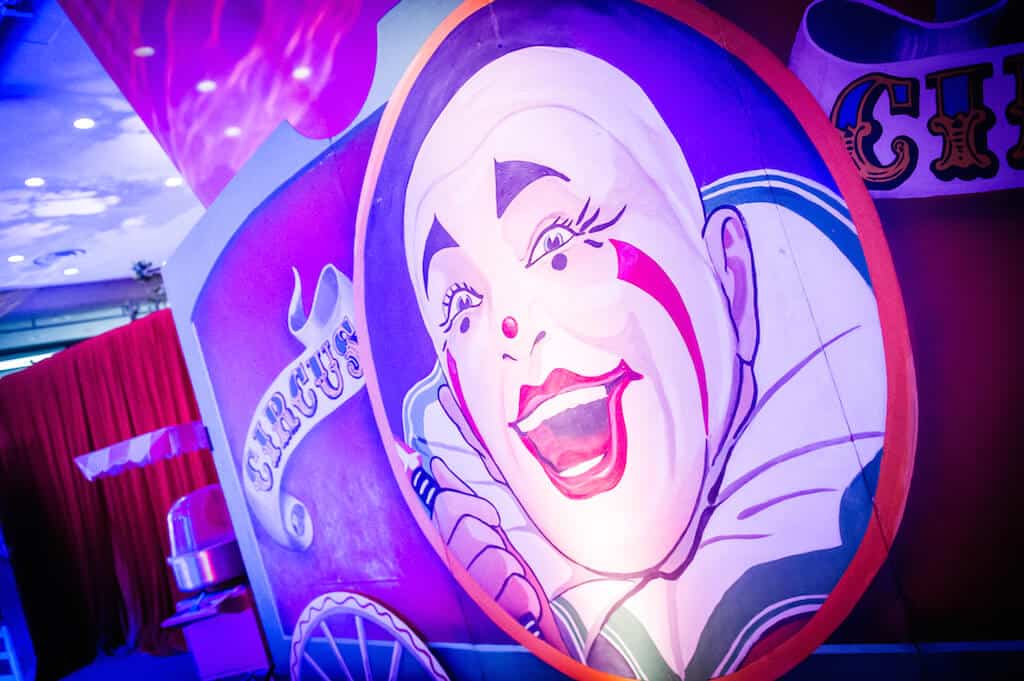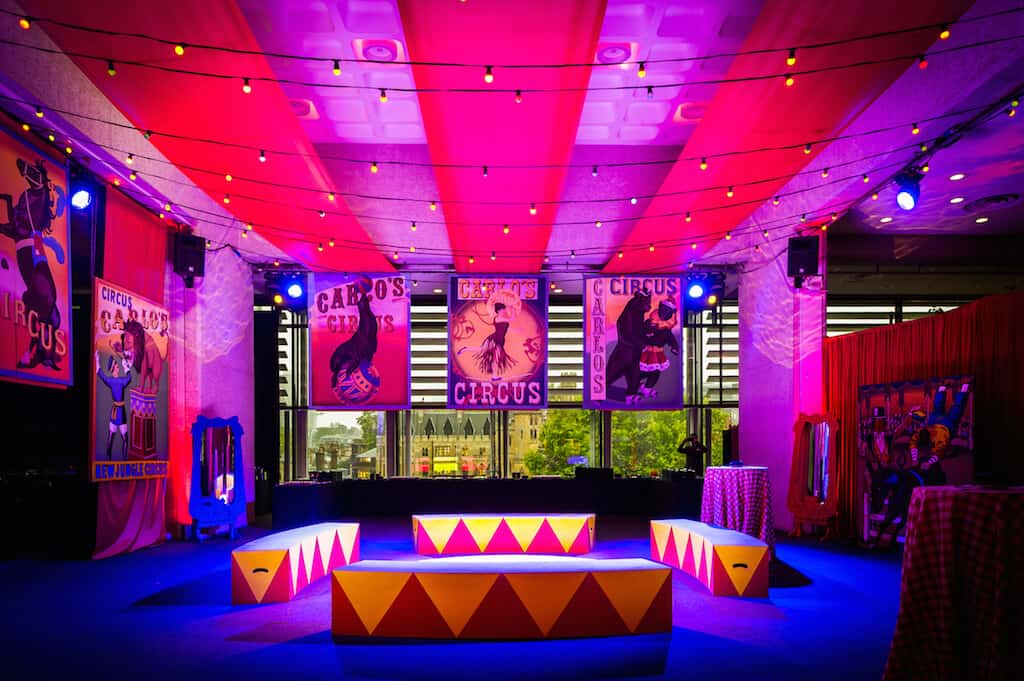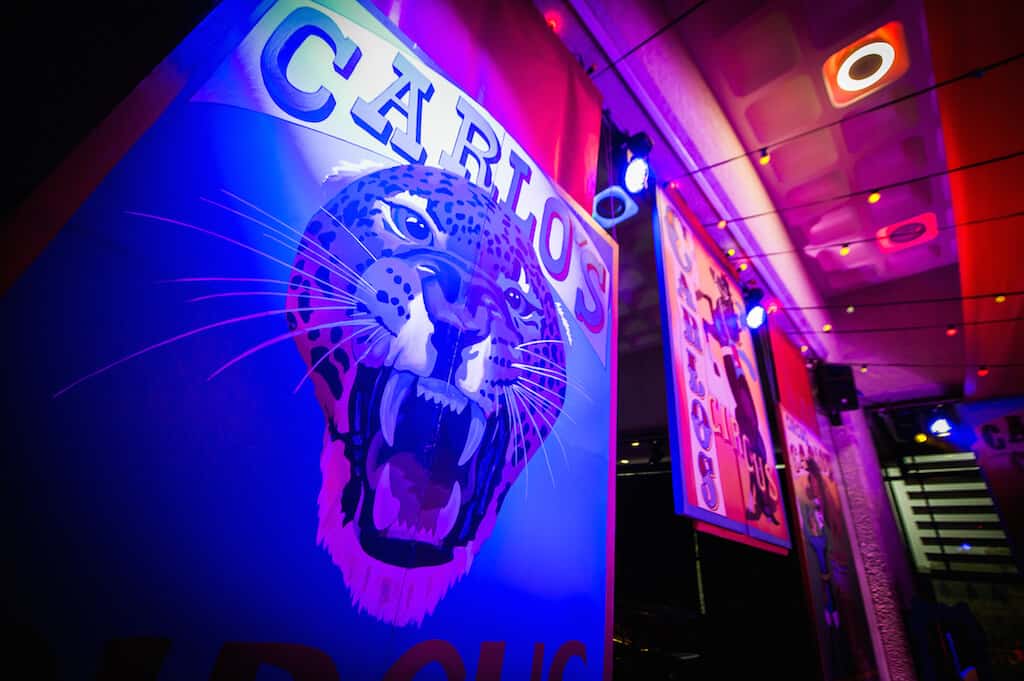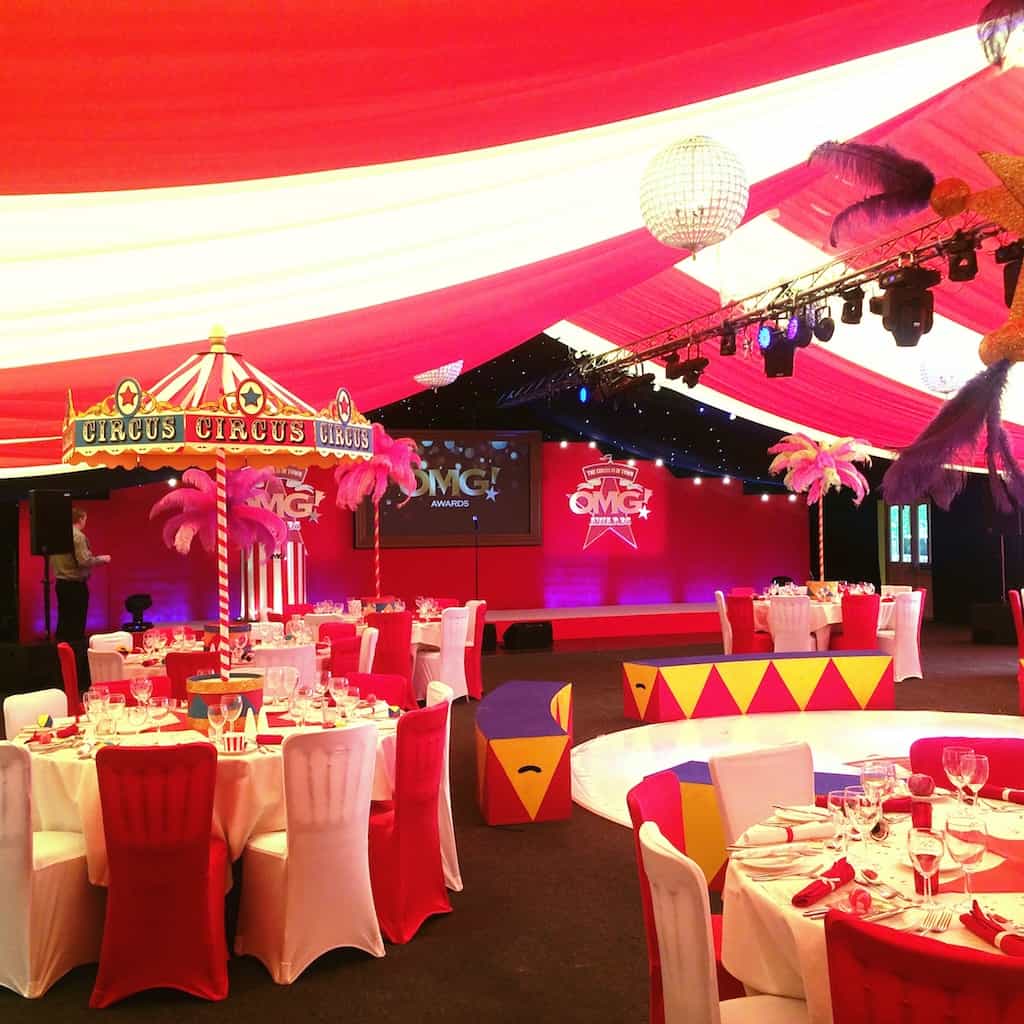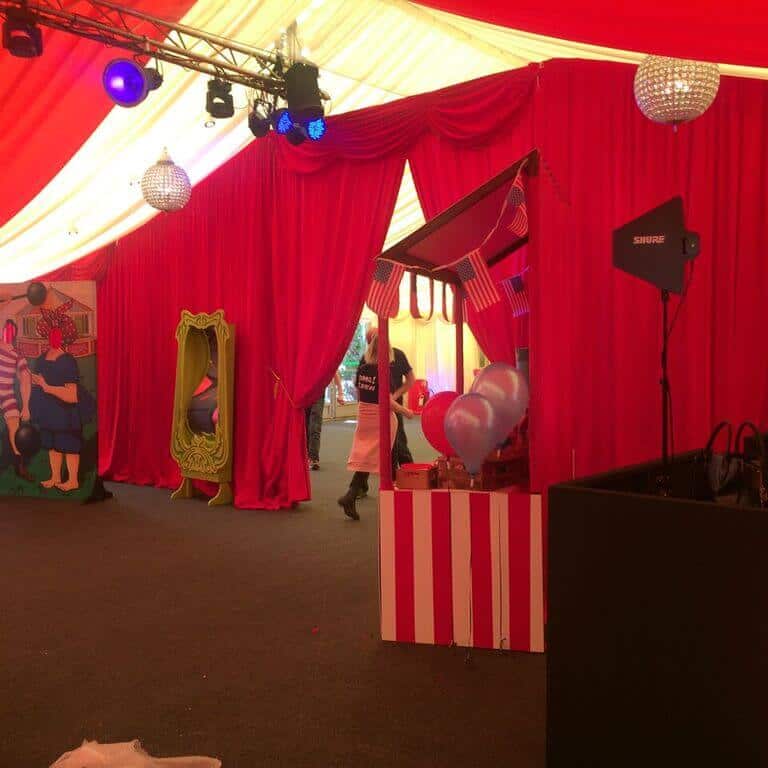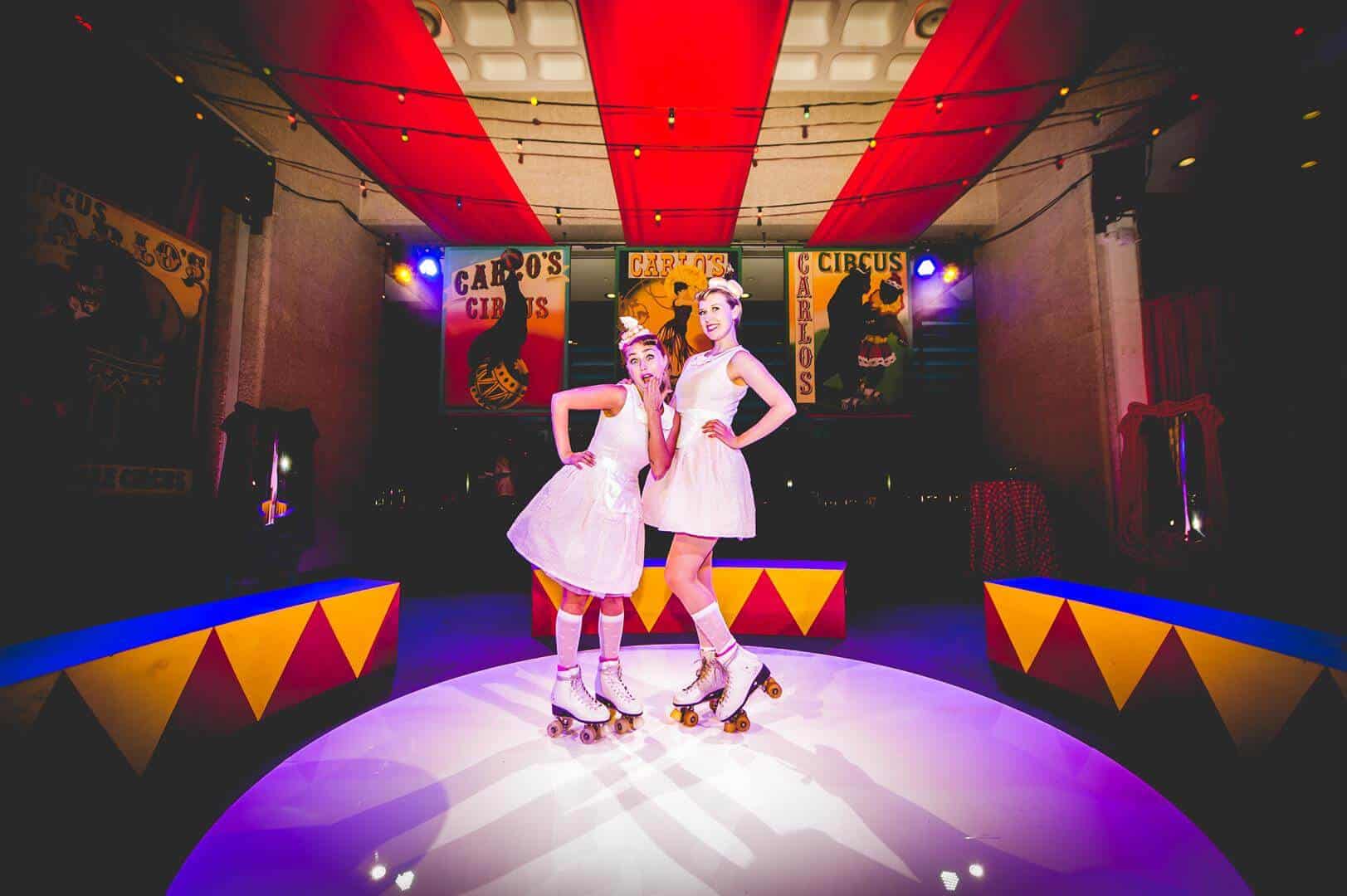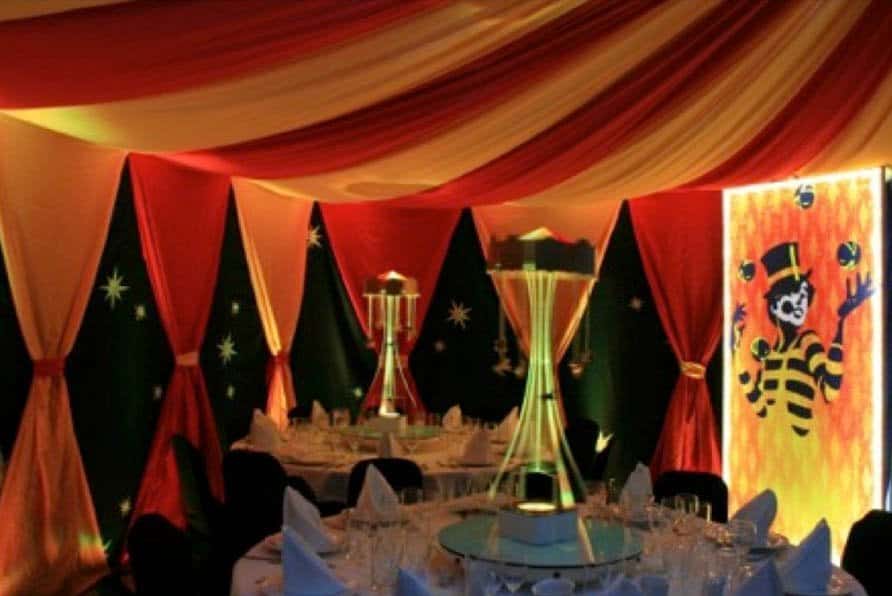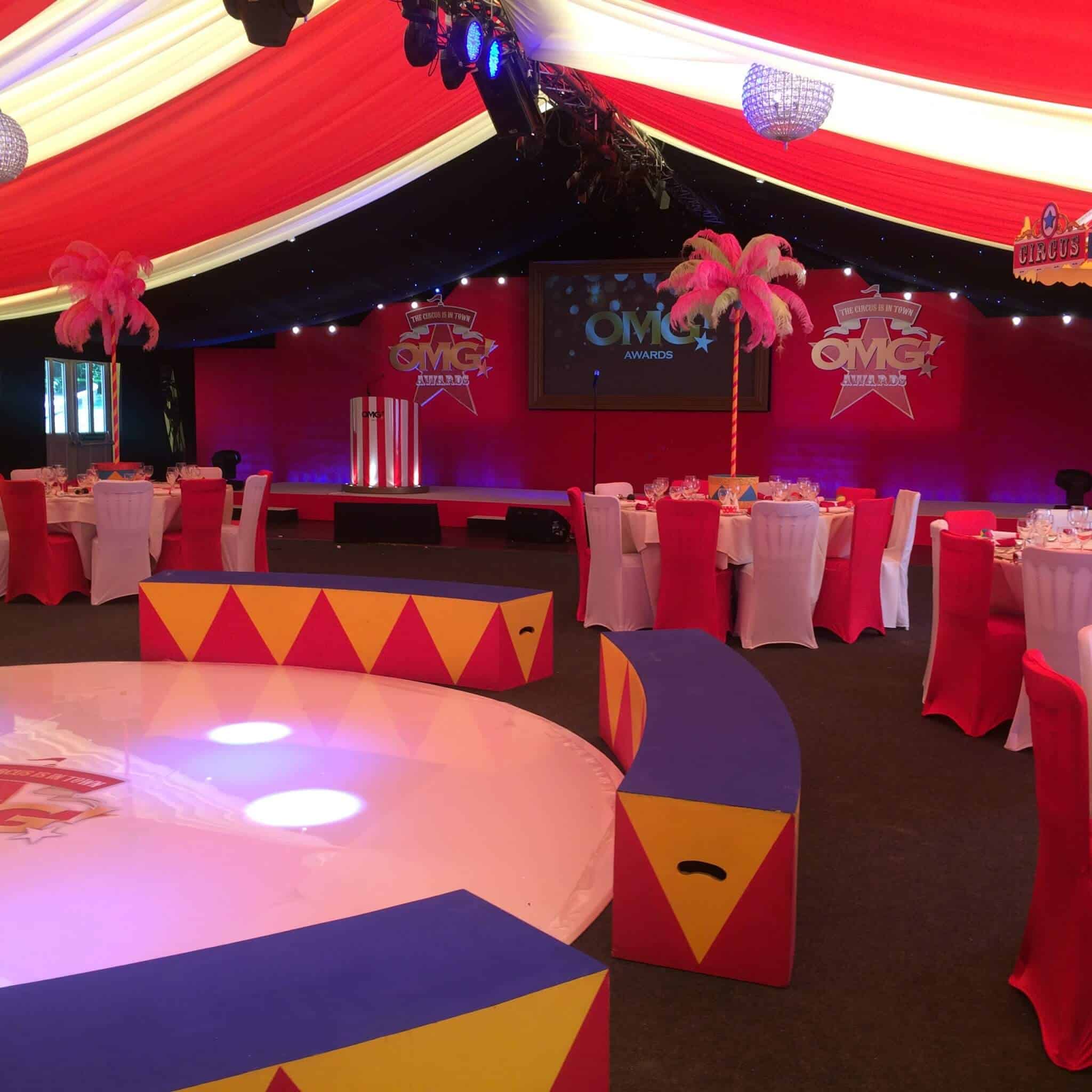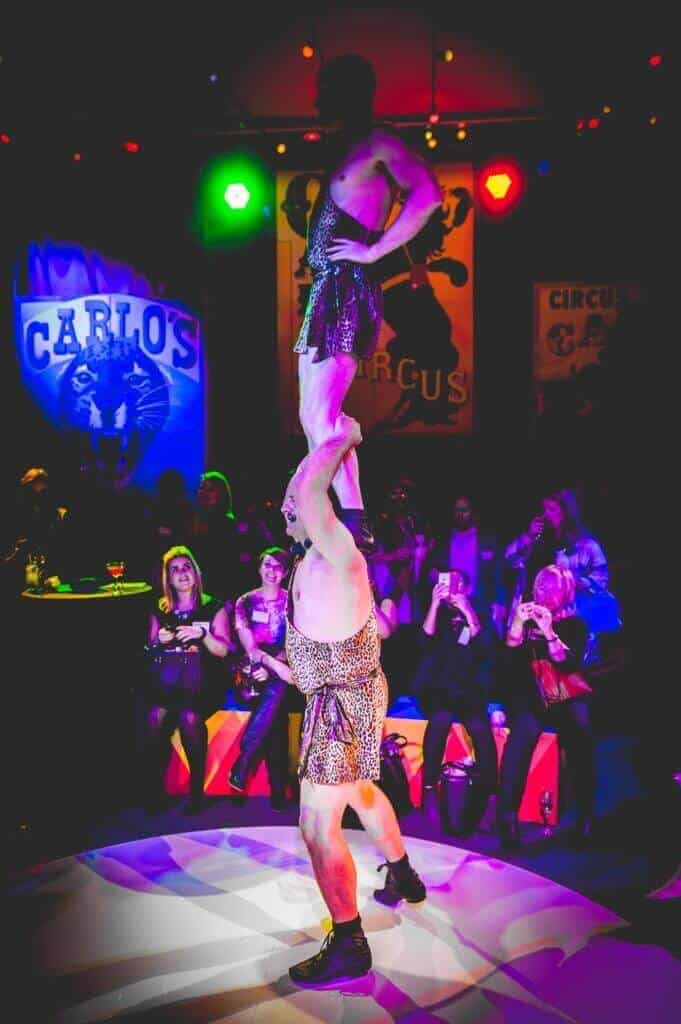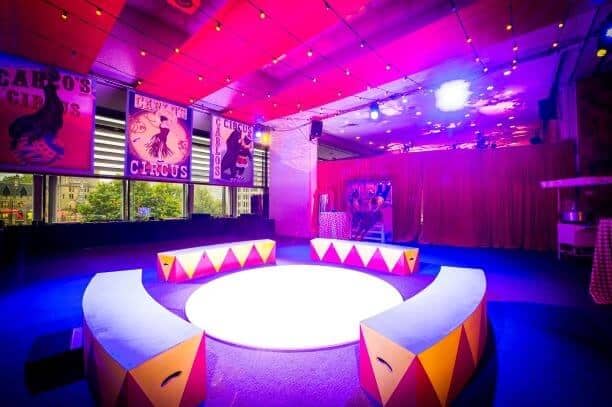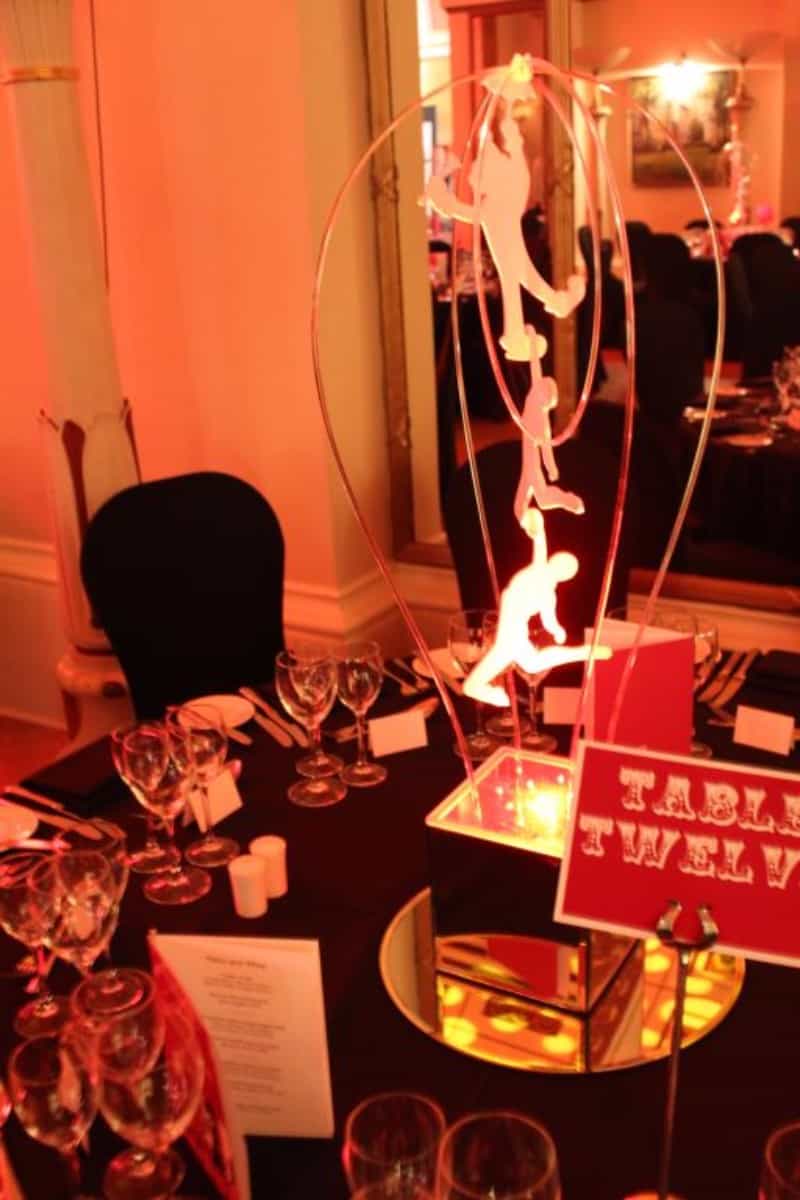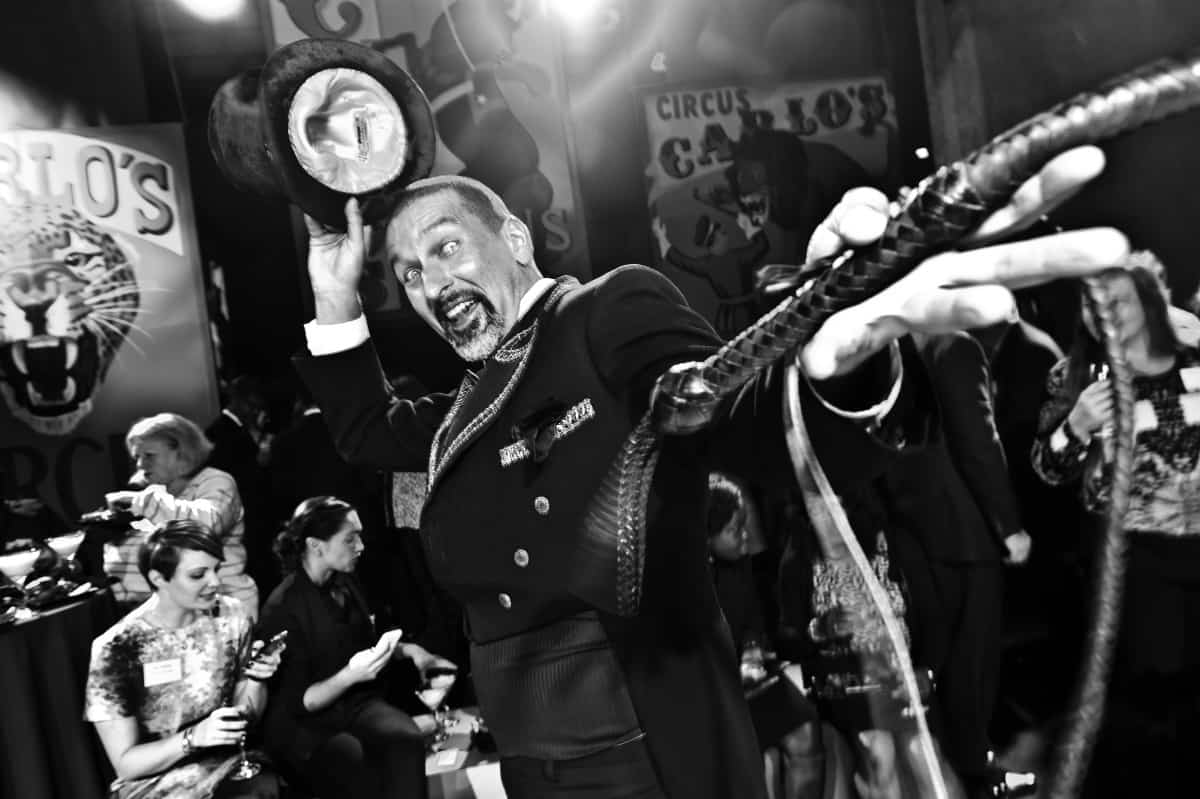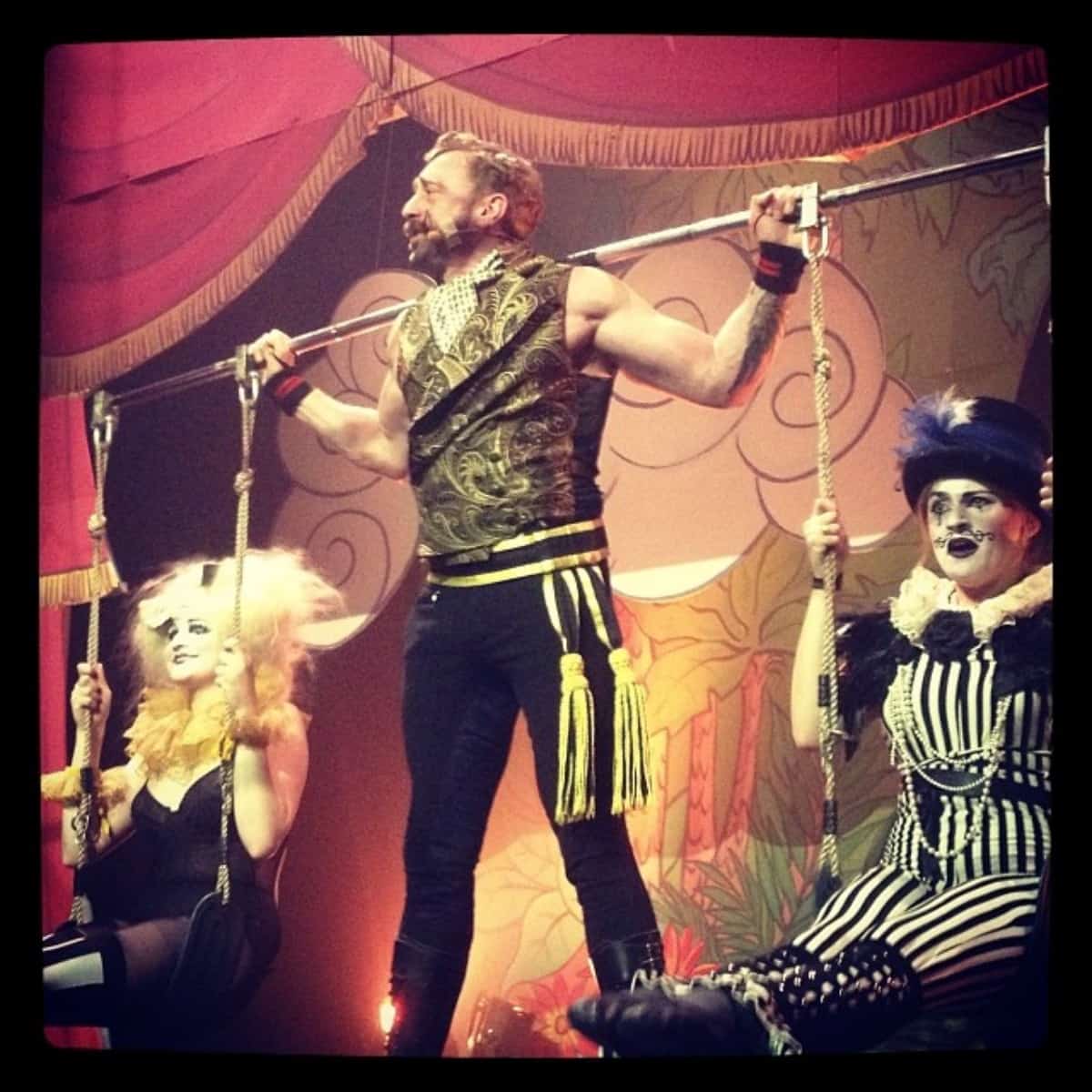 Red Circus Themed Table Centres
Red Circus Draping Entrance
Large Circus Poster Props
Circus Themed Wall Feature
Circus Themed Table Centre
Circus Themed Centrepiece
Circus Master Entertainer
Circus or Carnival Stiltwalkers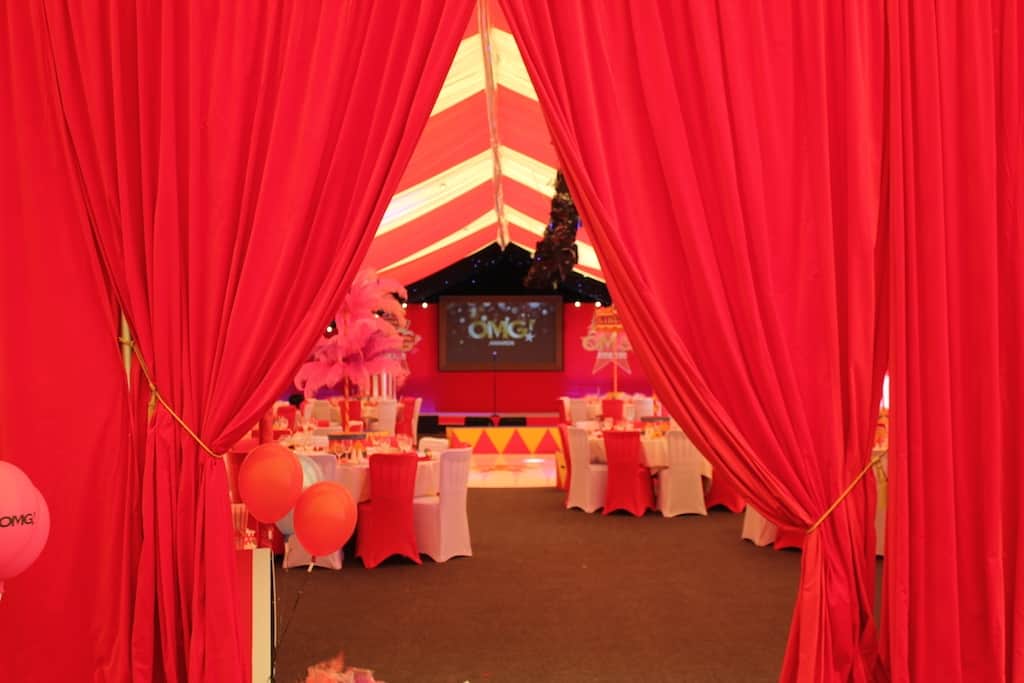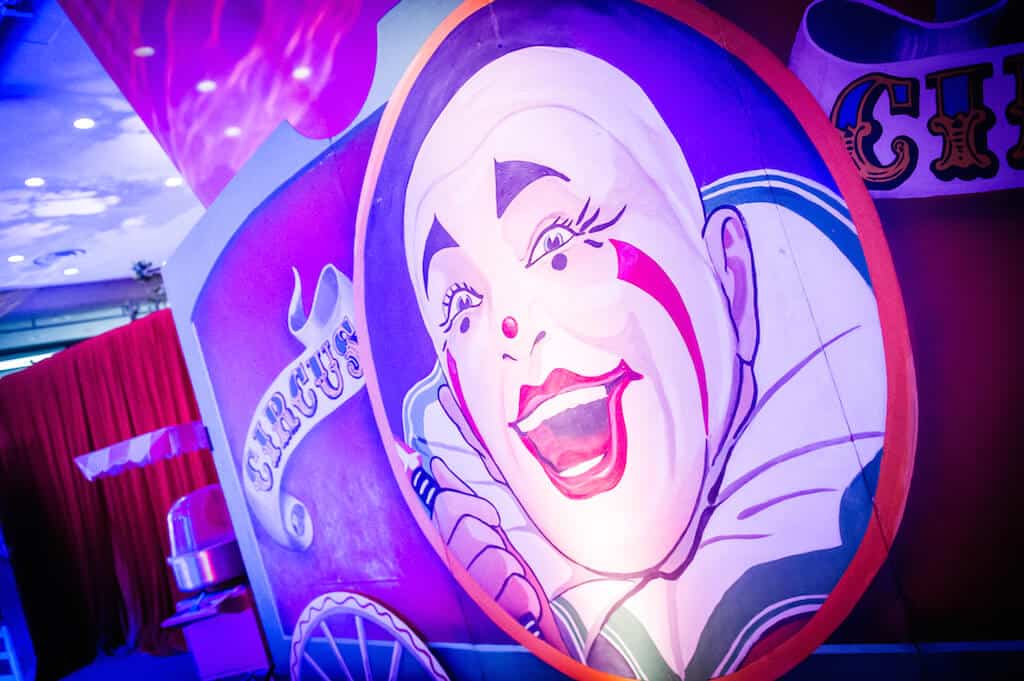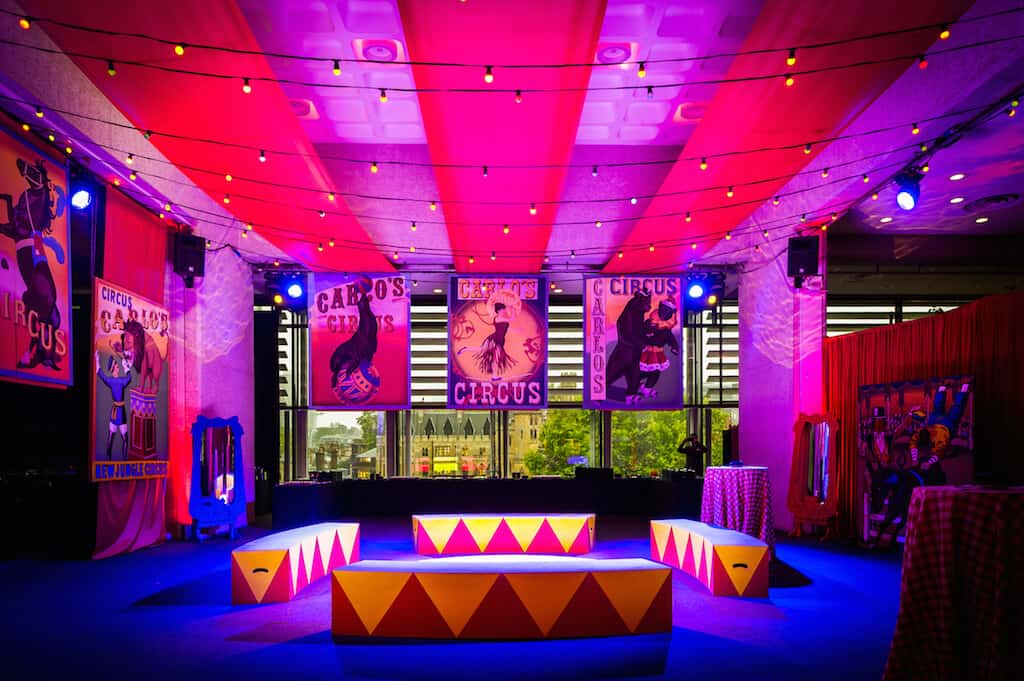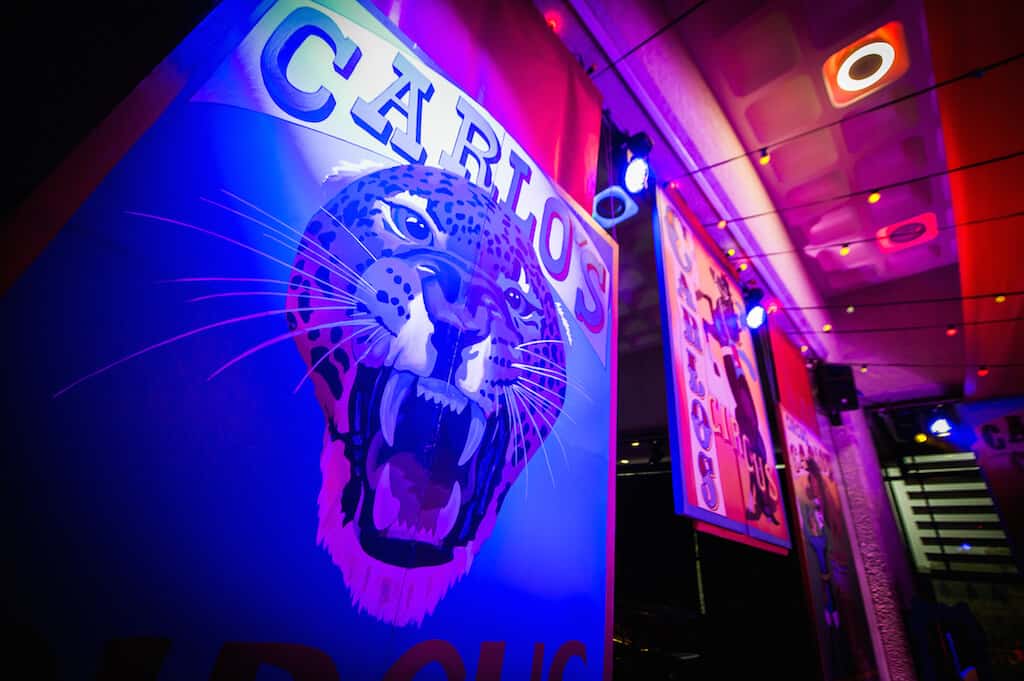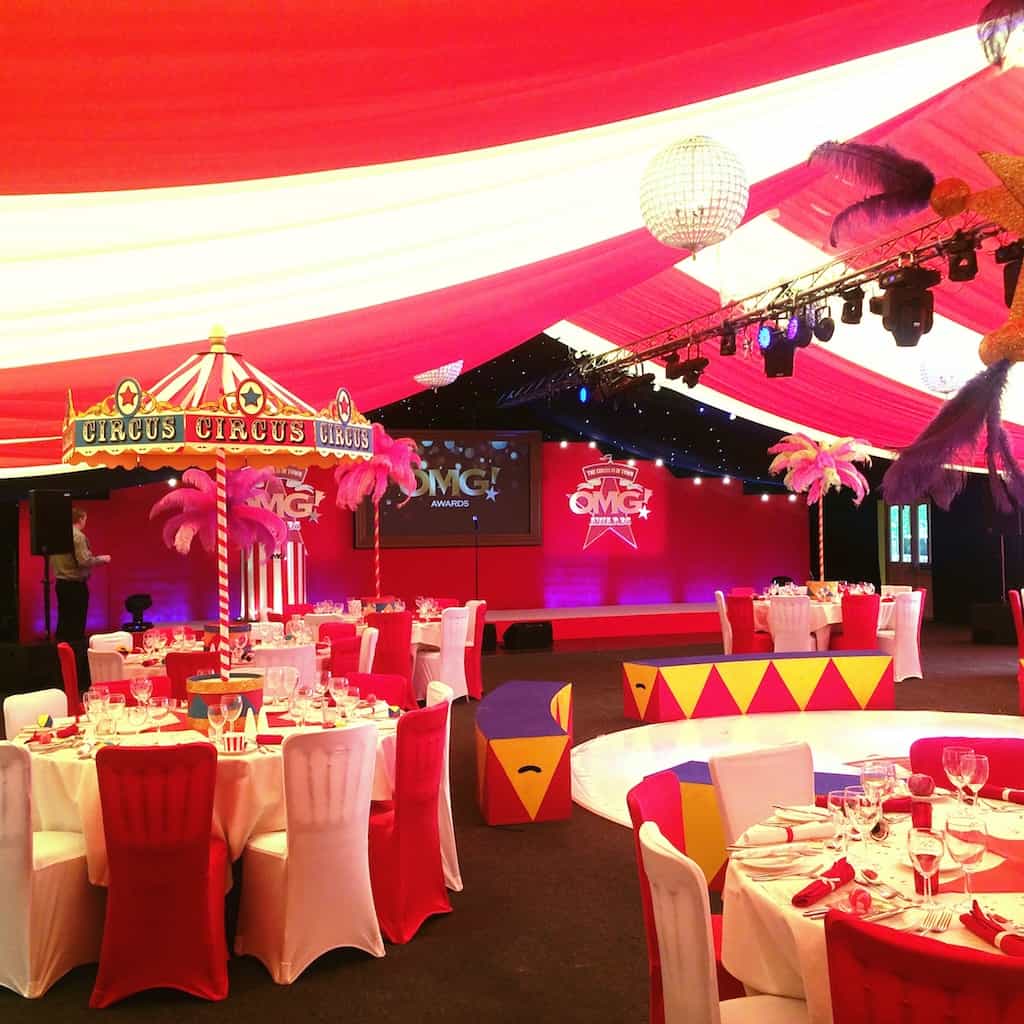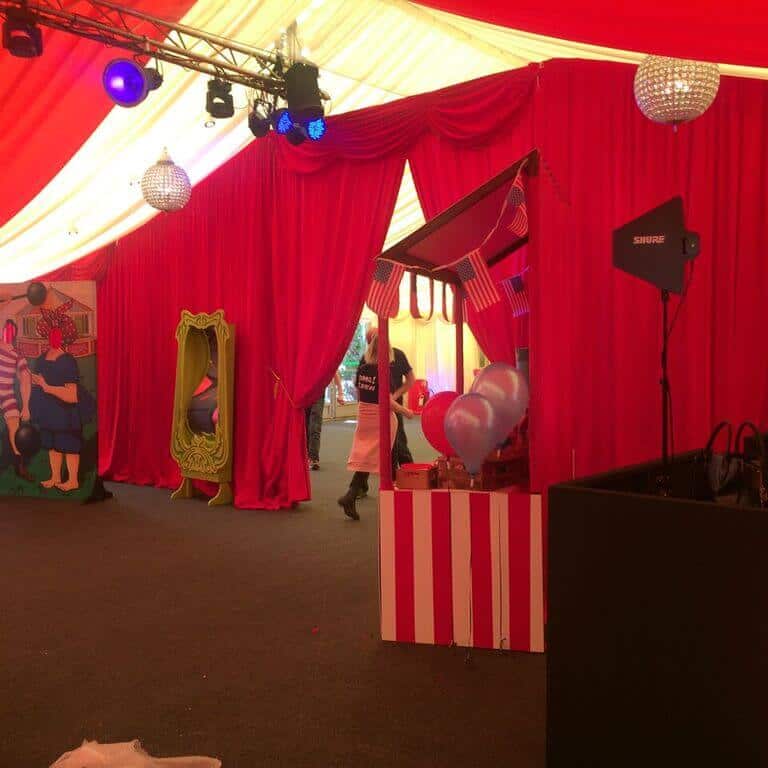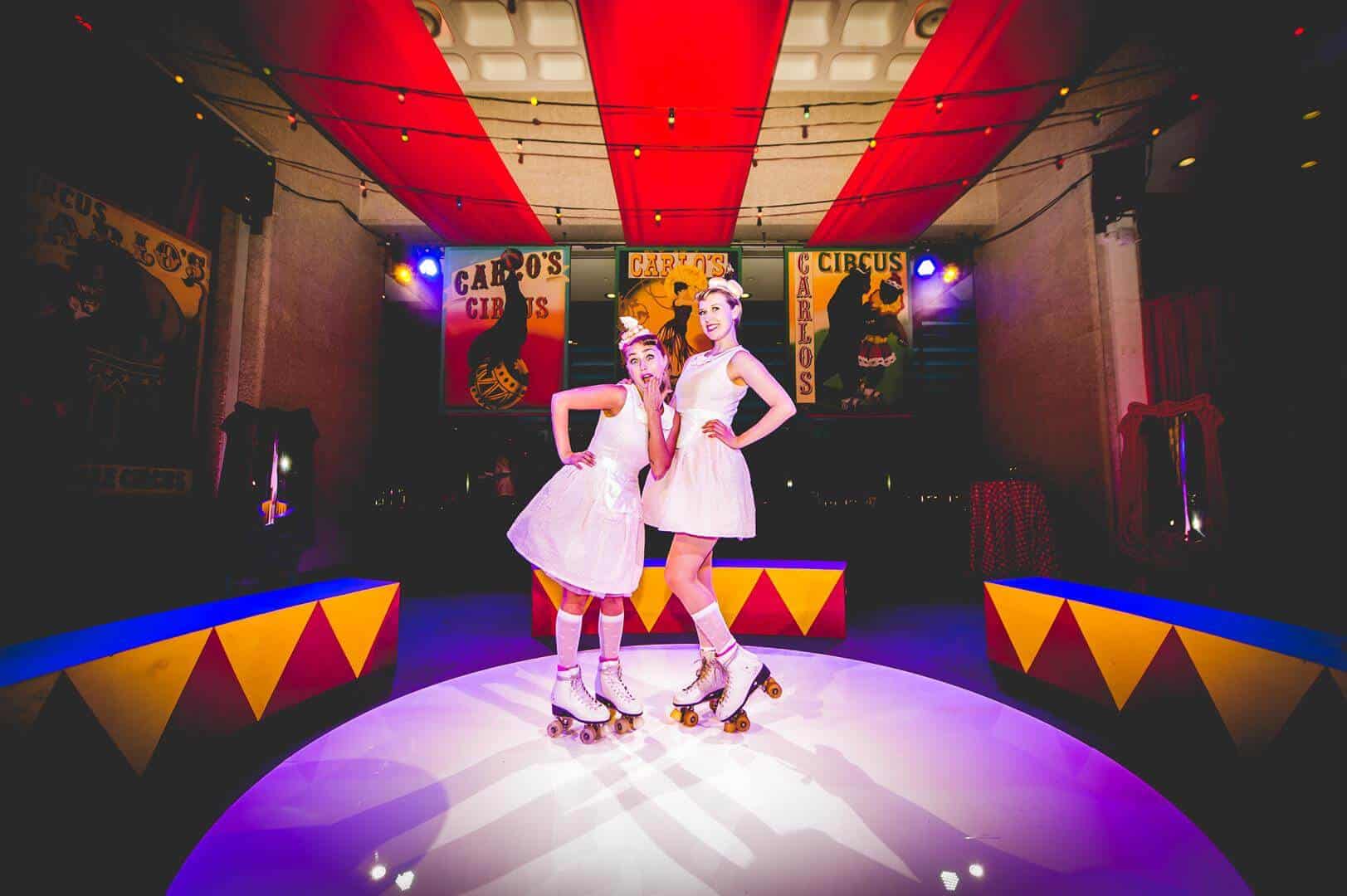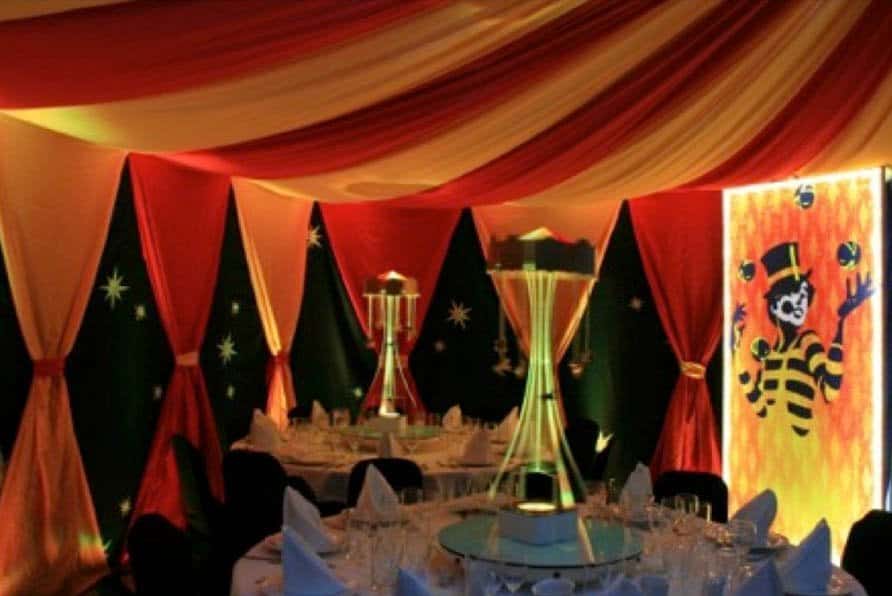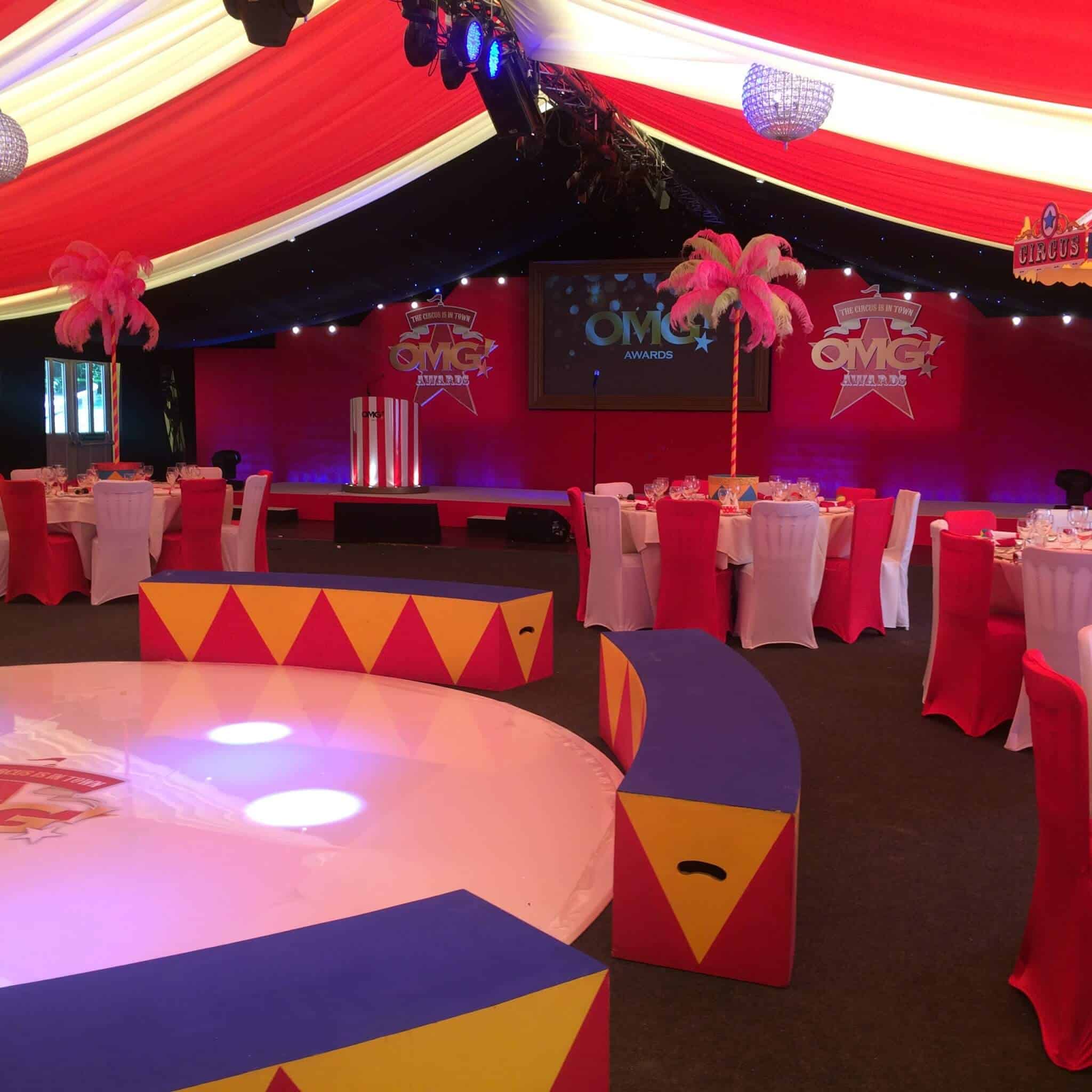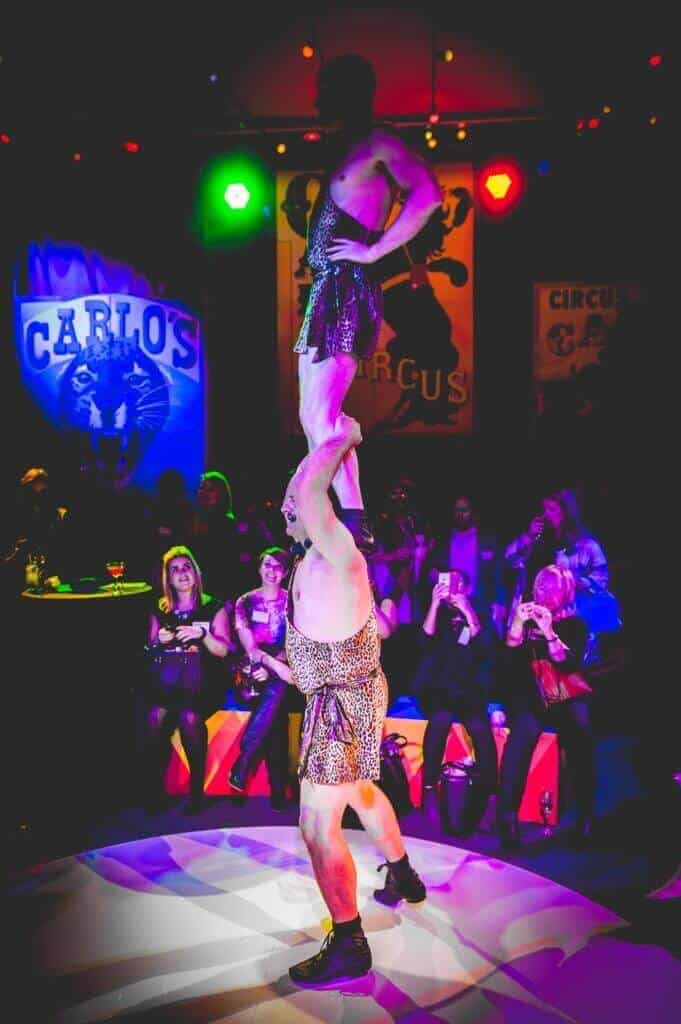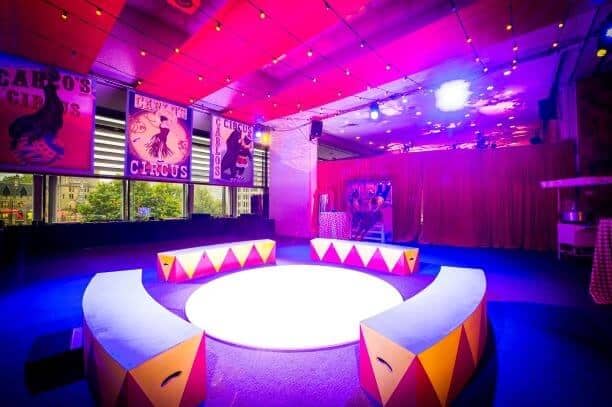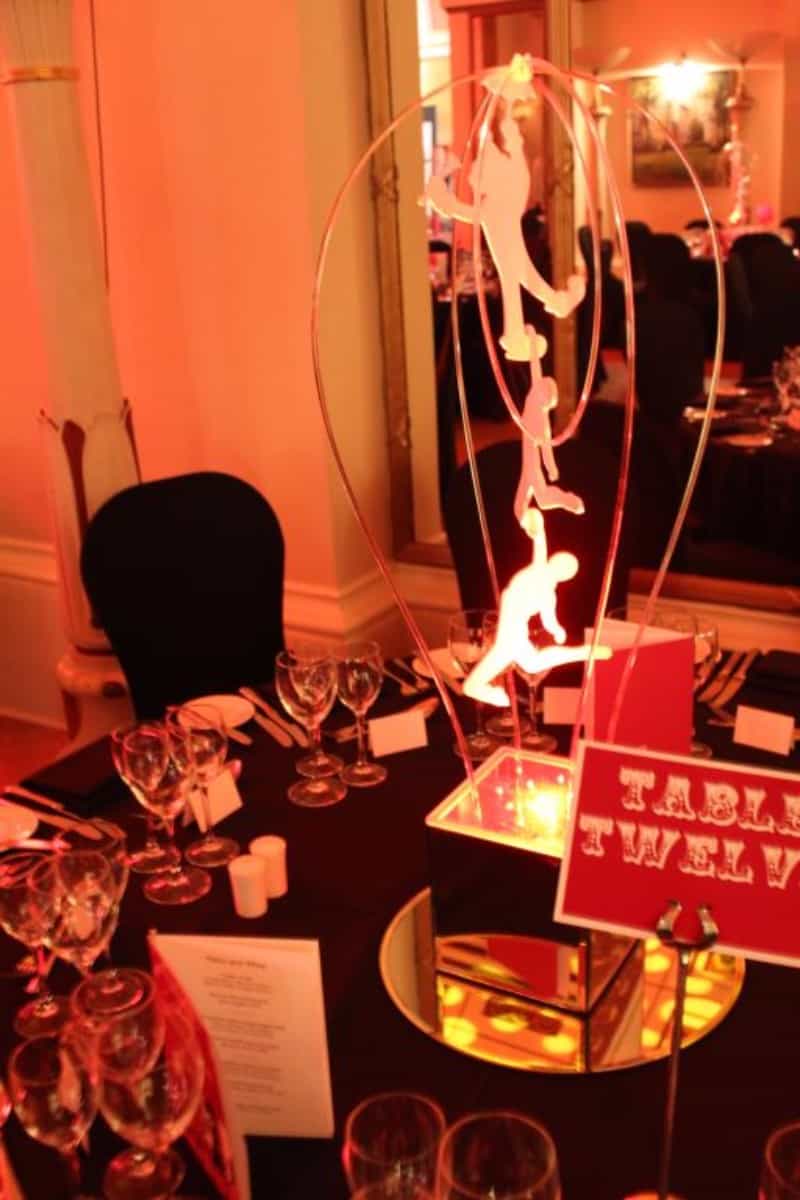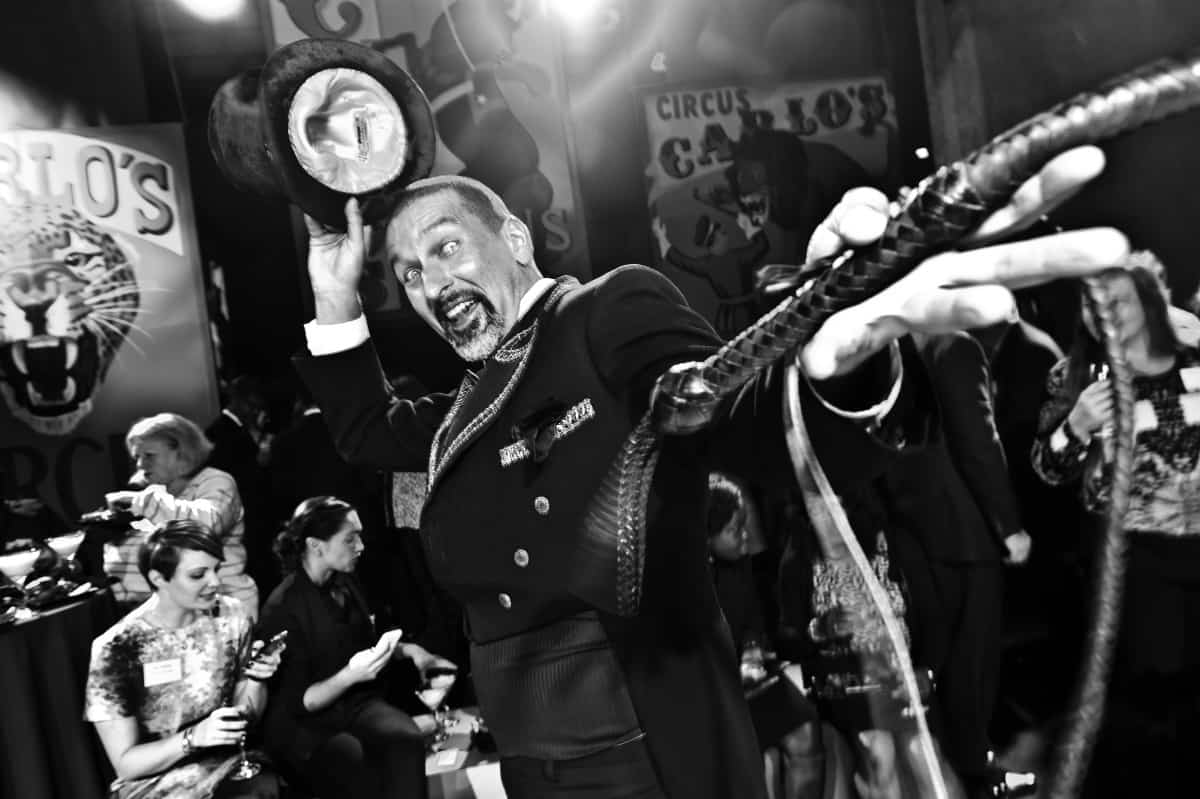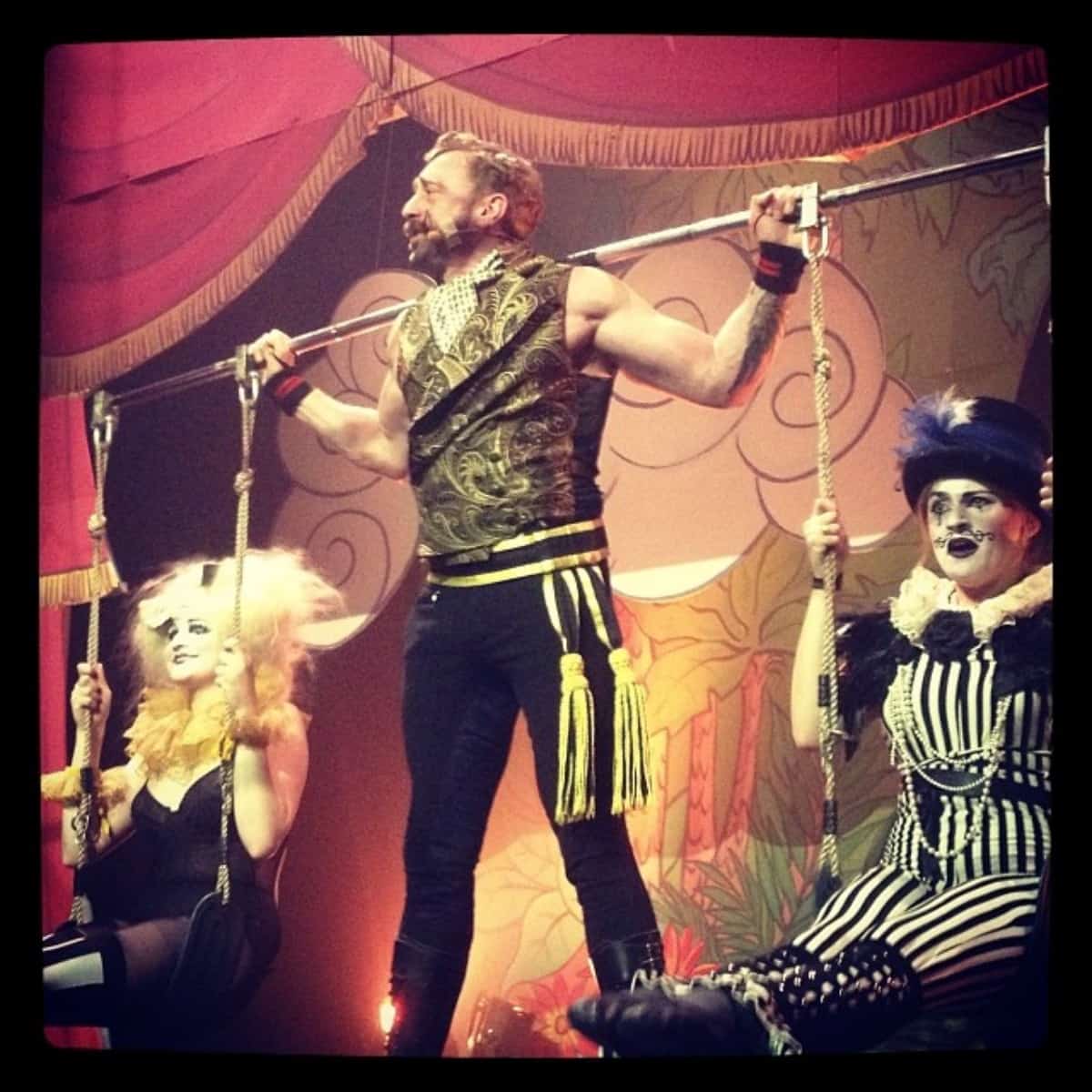 The Greatest Show in Town – A Magnificent Greatest Showman Theme
Roll up, Roll up to The Greatest Show on Earth by the one and only Eventologists! The Greatest Showman has been one of the latest Hollywood hits to influence the Themed Event Scene.
Eventologists is delighted to bring you some exciting Greatest Showman Themed Party Ideas to transform your event or venue into a stunning circus themed event that wows everyone as the curtains drop!
The Greatest Showman Circus Theme should be filled with colour, theatre, lights and entertainment. It all starts with the show Ringmaster who can be the host for the evening to set the scene to a circus themed corporate event!
With this in mind, we bring you some great décor and entertainment options for a Greatest Showman themed event:
Luxurious theatrical ceiling swags in red and gold and fairy light ceiling canopies set the scene in the ceiling.
Opulent red drapes adorn the walls, whilst a circus stage backdrop sits proud at the front ready for the Ringmaster to take to the floor!
Large circus posters and a circus funhouse mirror bring the circus theme together around the room. Giant circus themed table centres, stunning Greatest Showman Centrepieces, red chair covers, red table linen and mood lighting complete the dramatic look!
Add to the excitement with circus stalls and circus treats such as Themed Dessert tables, Showman Theme Favours, Circus themed Photobooths and Circus Popcorn Treats.
As far as Greatest Showman Themed Entertainment – you can go completely overboard from the Ringmaster as your host to other circus performers such as flame throwers, circus themed contortionists, circus acrobats to a circus themed cabaret show with super talented artists who hypnotise the audience with their mesmerising performance.
A superb idea, if you are looking for an unusual corporate event theme or you are looking to hold an immersive themed event that never fails to wow guests!
Taddah! And the only extra thing you need is the Eventologists magic to transform your space!
Christmas is sorted now start Planning for 2017 events – Festival Themed event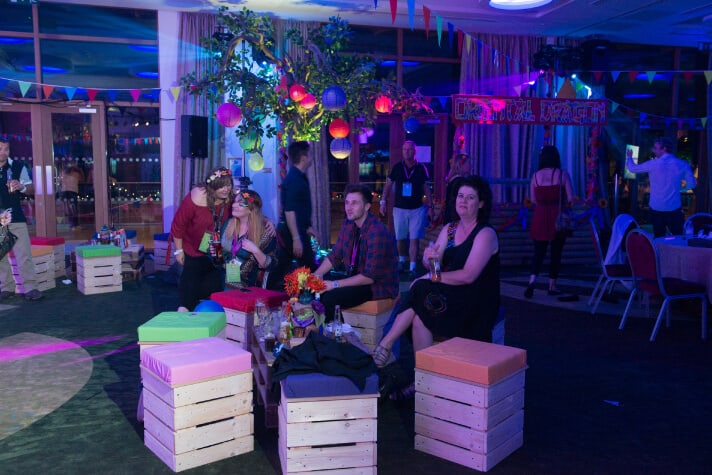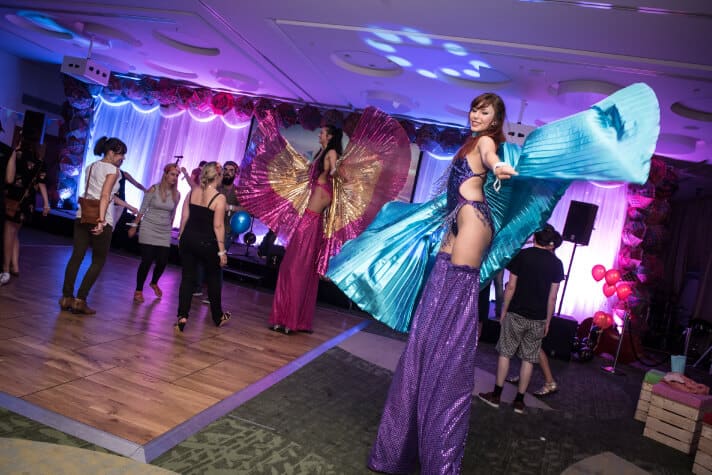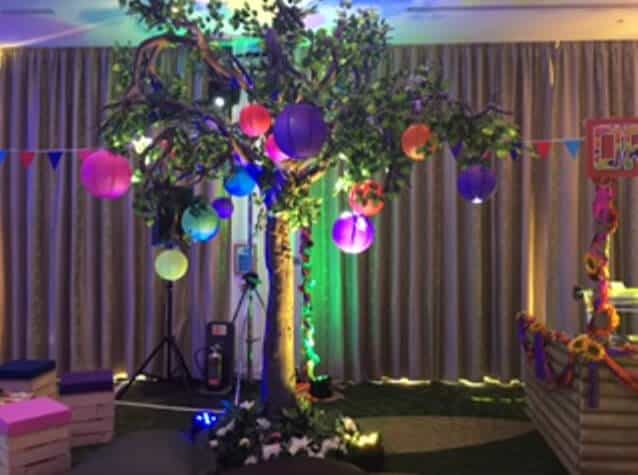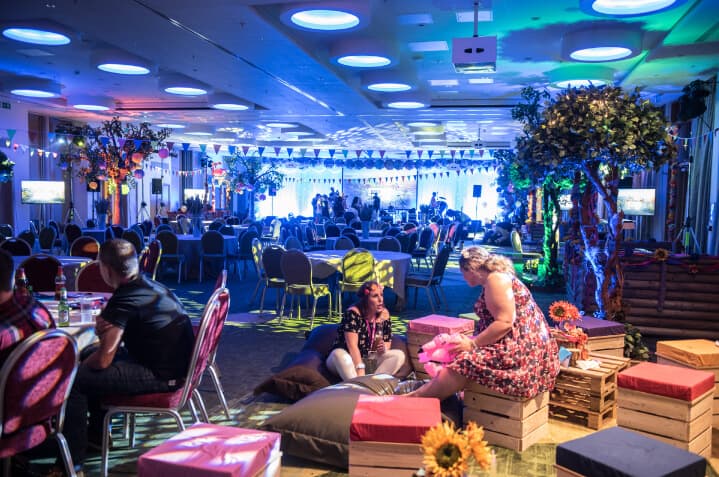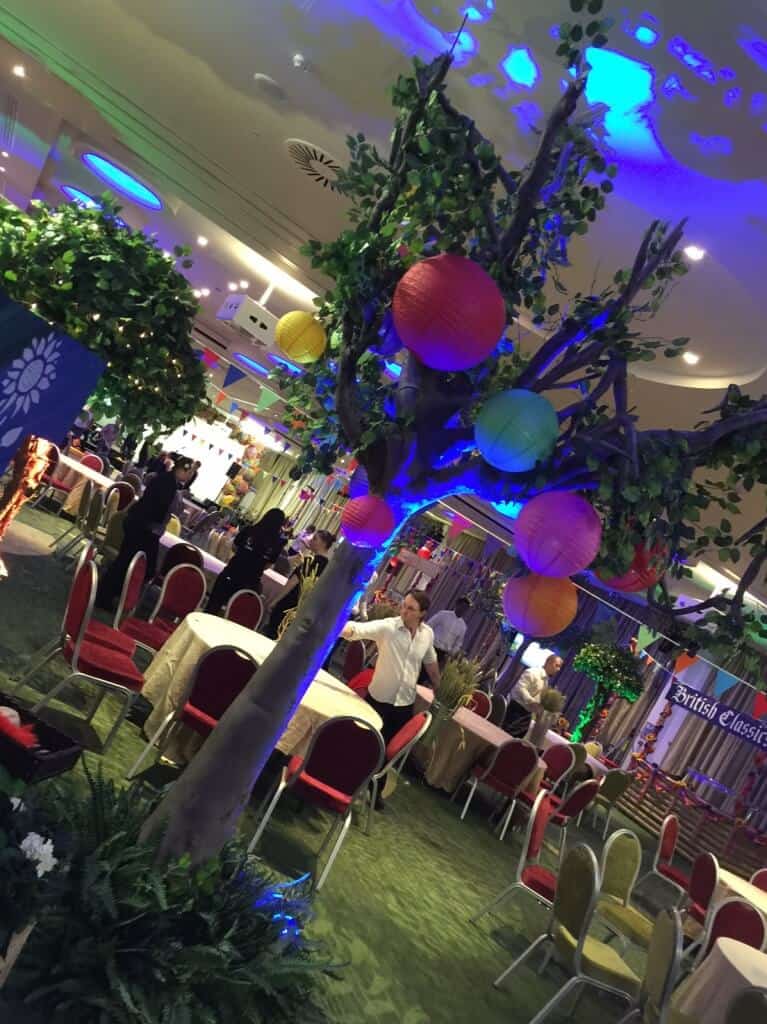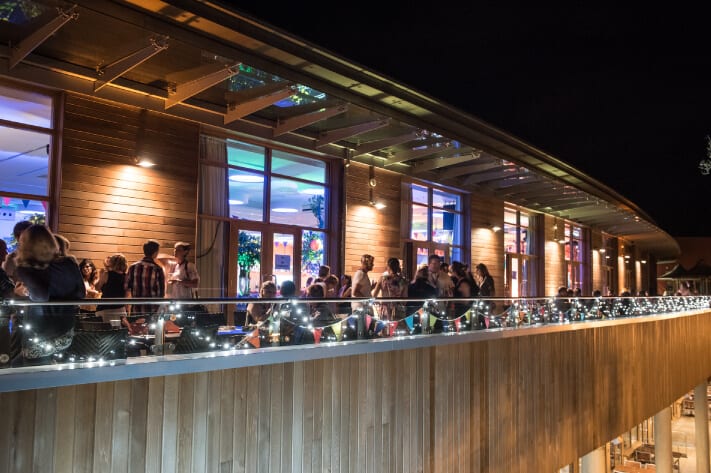 Crate-Seating-at-Festival-themed-event
Festival-themed-entertainment
Giant-Festival-Letters-1024x767
Summer-themed-event-767x1024
Themed-event-at-Center-Parcs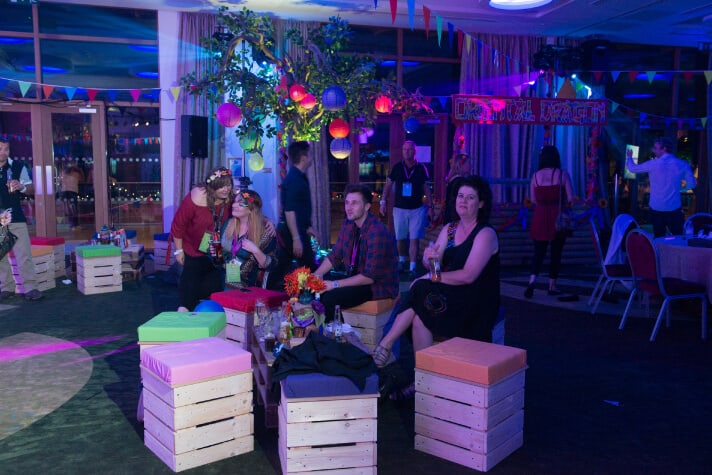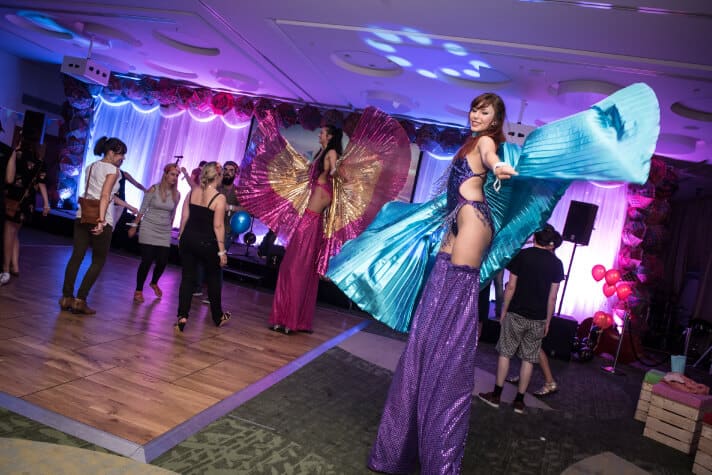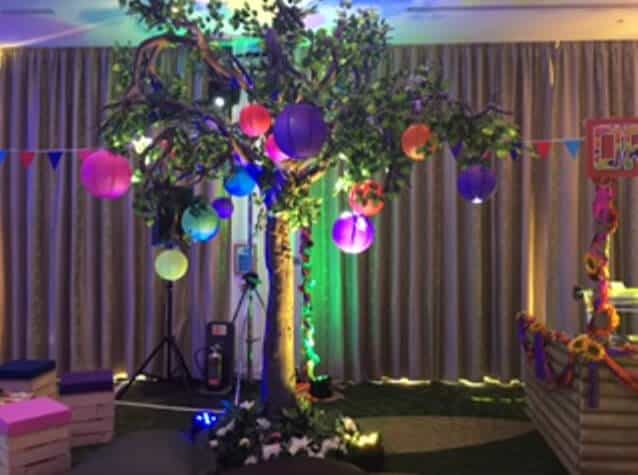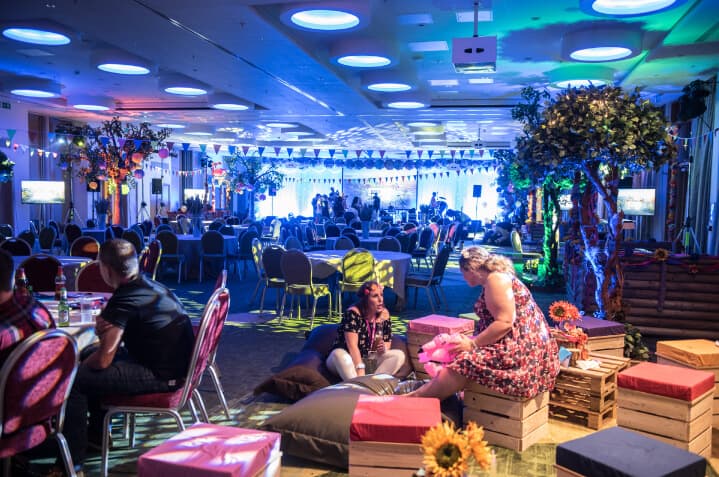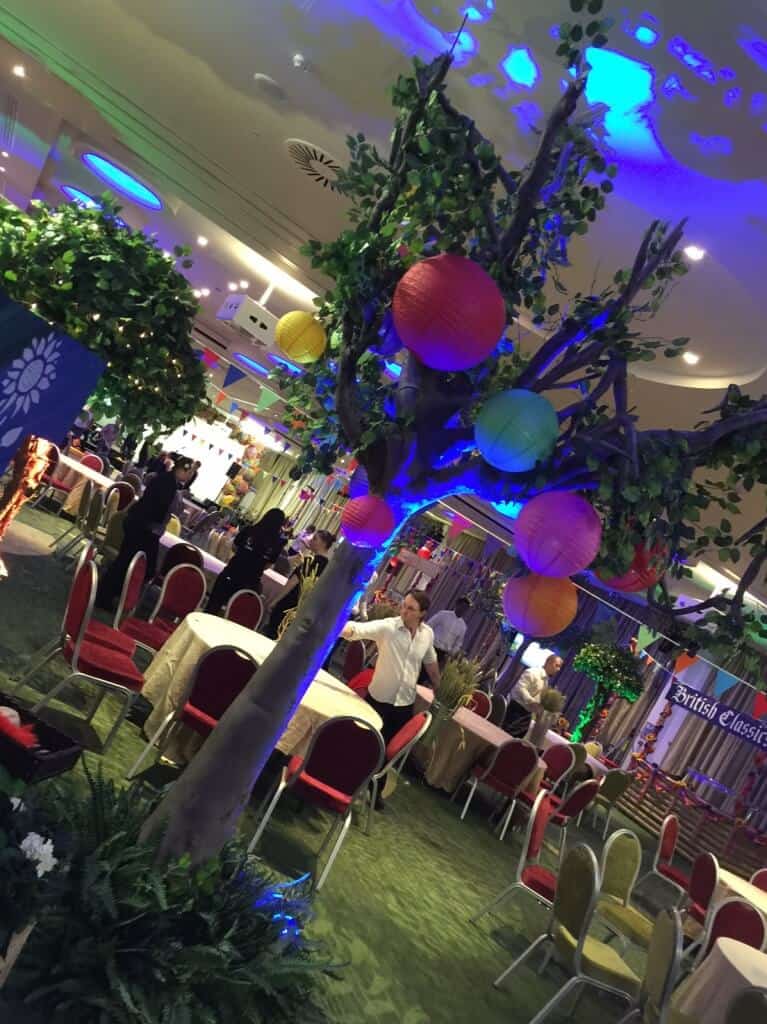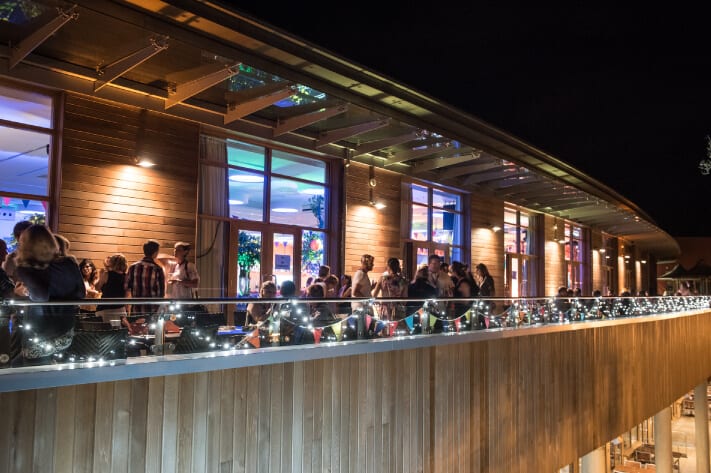 Christmas is sorted now start Planning for 2017 events
This time of year is when organisations are planning conference season for spring summer for the following year. Well, when the sun finally comes out, it triggers some really exiting conference theming ideas and conference concepts that go beyond the usual light up centre pieces and glamorous gala dinners – it also heralds the start of exciting themes which are influenced by the festival season. Outdoor themed events, summer fetes, festival themed events, garden themed events, enchanted woodland, fantasy forest – the themes go wild! Innovation, experiential and truly immersive is the only way to describe the corporate event themes. Across the country as people grab their tents and wellies for weekends full of fun in the sun, the Eventologists creative teams create festival themes indoors and brings the colour, vibrancy and fun of the best festivals in the country – maybe a glastonbury themed event or an exit festival themed event, a carnival themed event – you don't need to traipse through the mud at our events, battle though the crowds or worry about personal hygiene food and overused loos – you can enjoy the vibe in your very own way! A mini-fest for a corporate event where you get all of the good and none of the bad. 
What do our indoor outdoor festival themed event look like?
Your event could could welcome guests through an amazing festival entrance, entertainers could provide wristbands for your guests and lead them through to the drinks reception where guests could take a seat on our palette style seating and get their face painted in by festival face painters. Pick up food from our festival themed food huts and enjoy selection of live acts and festival themed entertainers to make you feel like Glastonbury has come to you.
Popular prop hire for festival themes include
Festival entrances
Giant festival letters
Wristband entrance
Food huts
Festival themed seating
Fairground games stalls
Festival face painter
Fire performers
Crate furniture
Colourful bunting
 And lots more
You cant go wrong with an outdoor themed event in Spring and summer – It makes for an ideal theme for a corporate event – casual, immersive, inclusive and so much fun! Take a look at some of the exiting images from a recent festival themed event!
#glastonburytheme #festival #festivaltheme #summerfete #outdoortheme #summercorporatetheme #sun #sunshine #midsummer # midsummernightdream #fancy #flowers #greenery #greeneryscenery #fest #musicfest #corporatefest #summer #relax #tablecentres #galadinners #glamandglitz #eventprofs #conferencedinners #tabledressing #lightuptablecentres #corporatetablecentres #roomdecor #eventologists #events #celebration #specialoccasions #special #occasions #themedevents #backdrops #tablecentres #lighting #decor #eventdesign #theme #themedparty #dance #colour #corporateevents #corporate#partytheme #galadinner #awards #awardsdinner #nationwide #charityevent #bespoke #lightup #tablecloths #chaircovers #specialists #entertainment #inspire #workparty #workdo #fete #garden #gardenparty #woodland #enchantedwoodland #carnival # carnivaltheme #wild #gowild #glasto #exitfest #vibrant #wellies #entertainers #facepaint #festivalfood #OutsideIn #ReadingFest #SecretGarden #SecretGardenParty 
Red-In in the air at Eventologists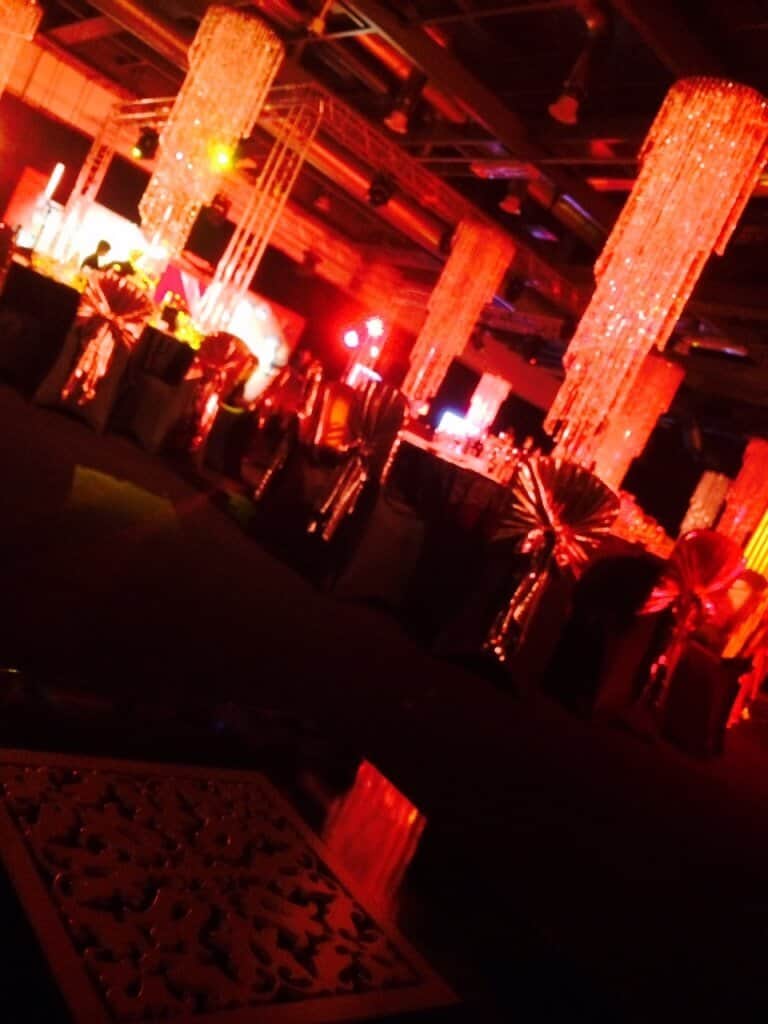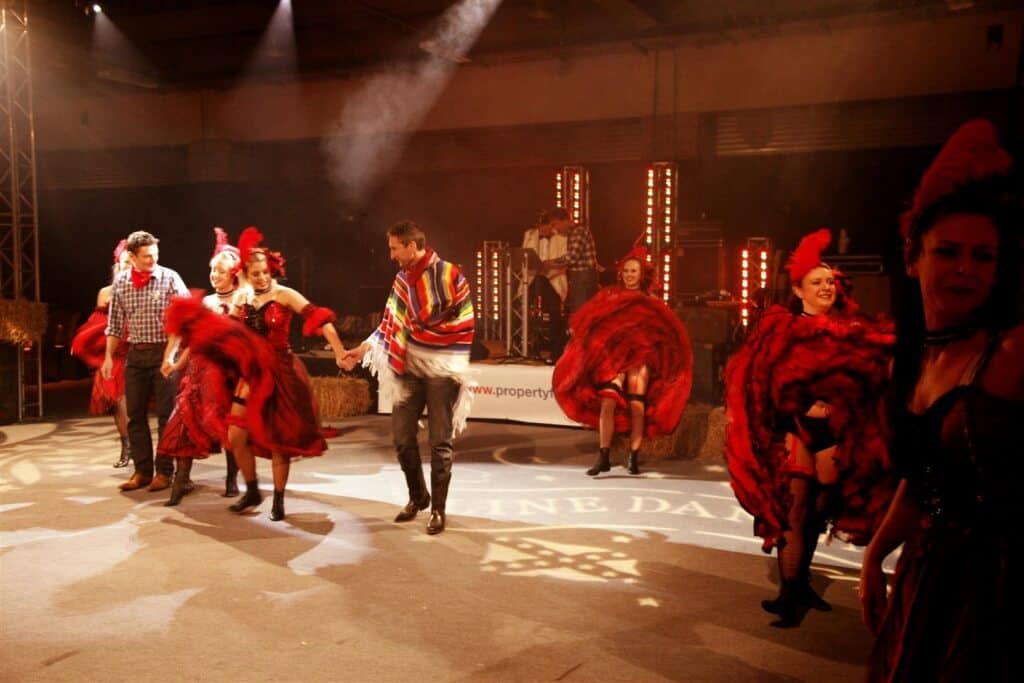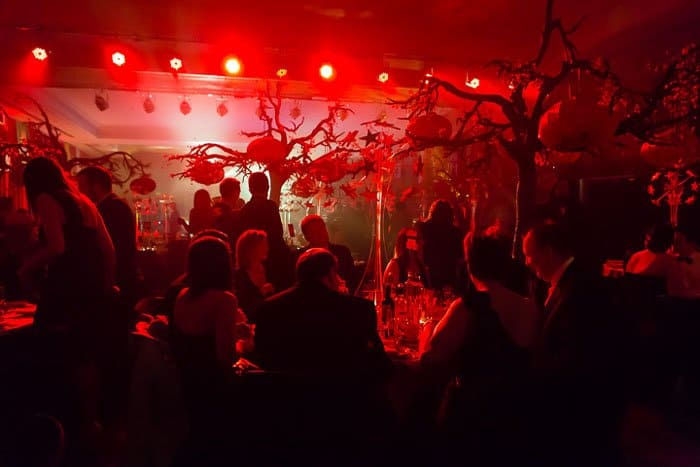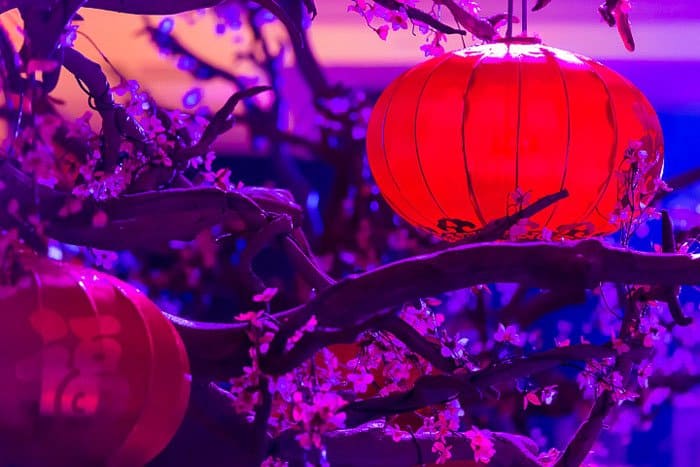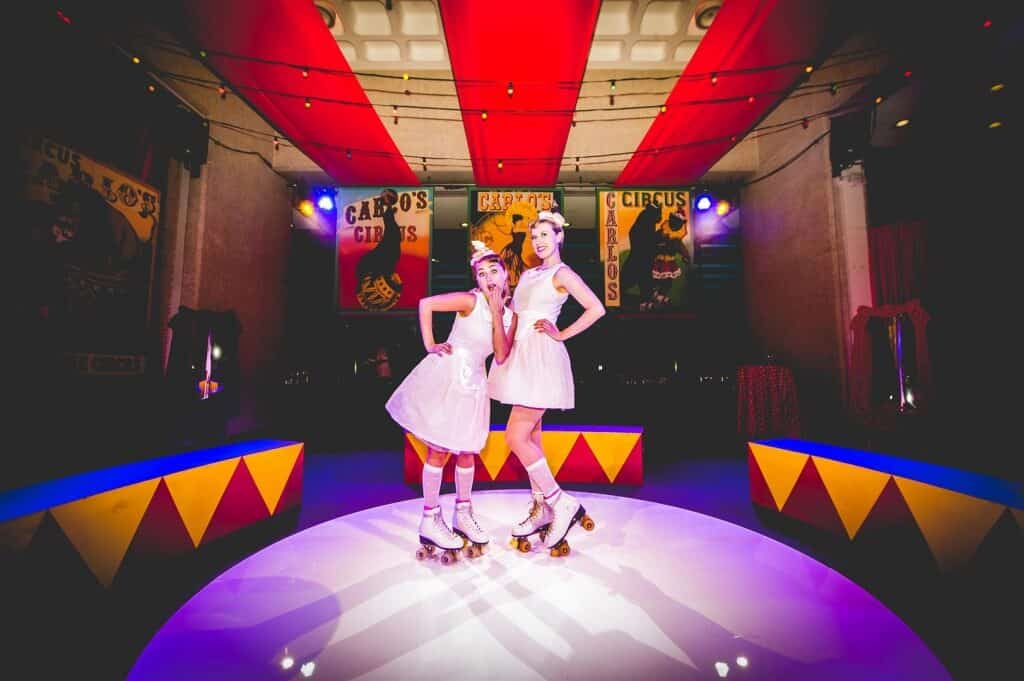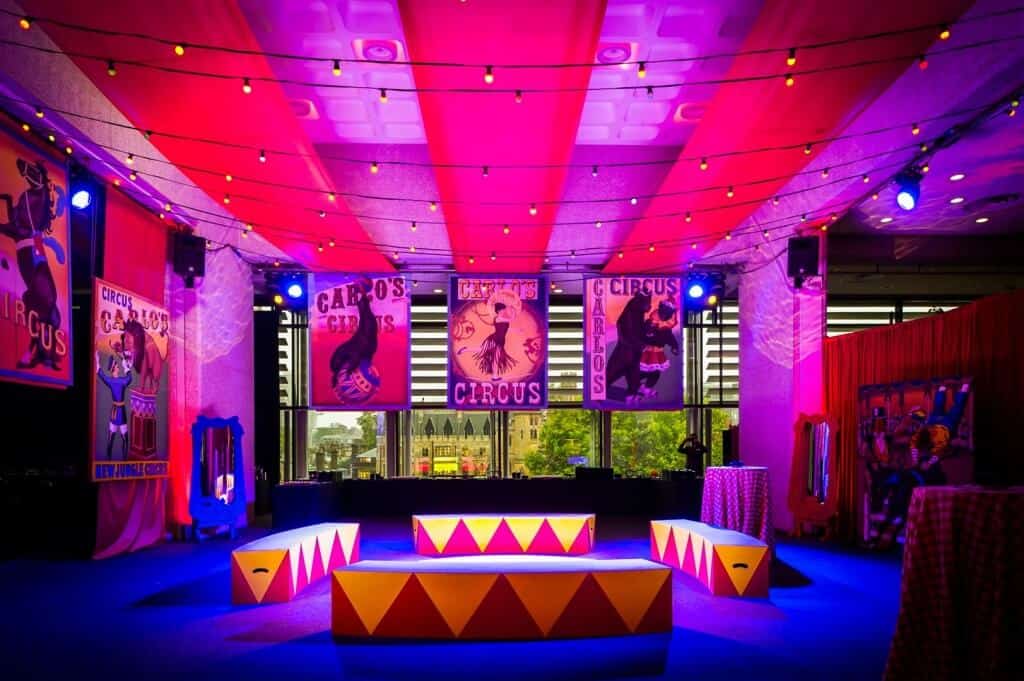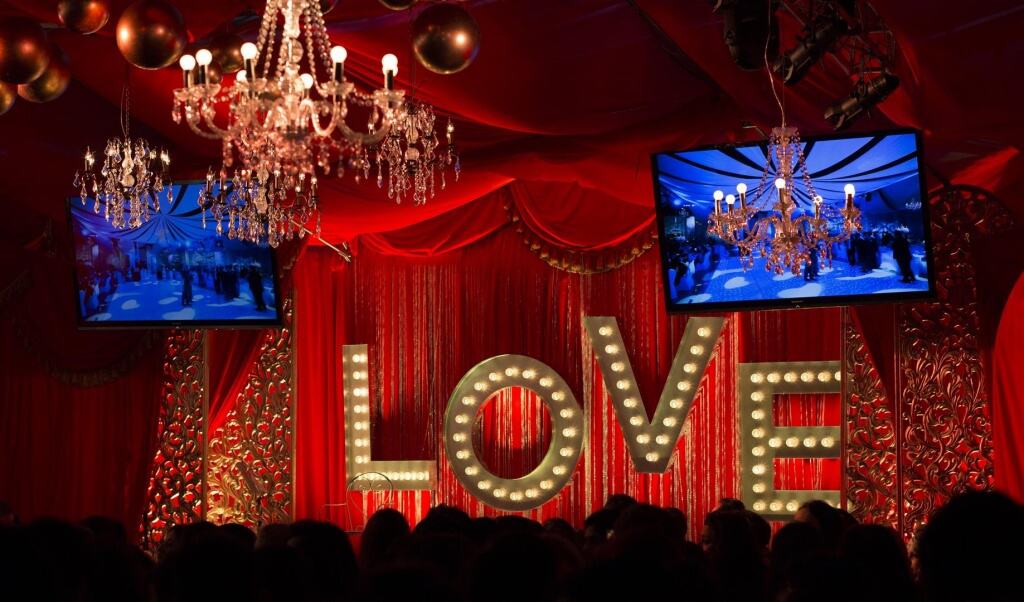 1920s-themed-table-centres1-768x1024
Can-Can-dancers-red-Large1-1024x683
Chinese-lanterns-on-Chinese-blossom-trees1
Circus-themed-event-Large1-1024x681
Circus-theme-Event-Large1-1024x681
Great-Gatsby-Themed-Event-Large1-645x1024
Fasion-show-catwalk-Large1-1024x602
Las-Vegas-Themed-Entrance-Large1-1024x683
Red-theme-event1-1024x686
Red-Halo-table-centre1-690x1024
Queen-of-Hearts1-1024x682
Prohibition-Themed-Event-Large1-594x1024
Oriental-theme-garden-Large1-1024x681
Moulin-Rouge-themed-event-Large1-1024x683
Red-and-Gold-Tusk-table-Centre-red-Large1-1024x684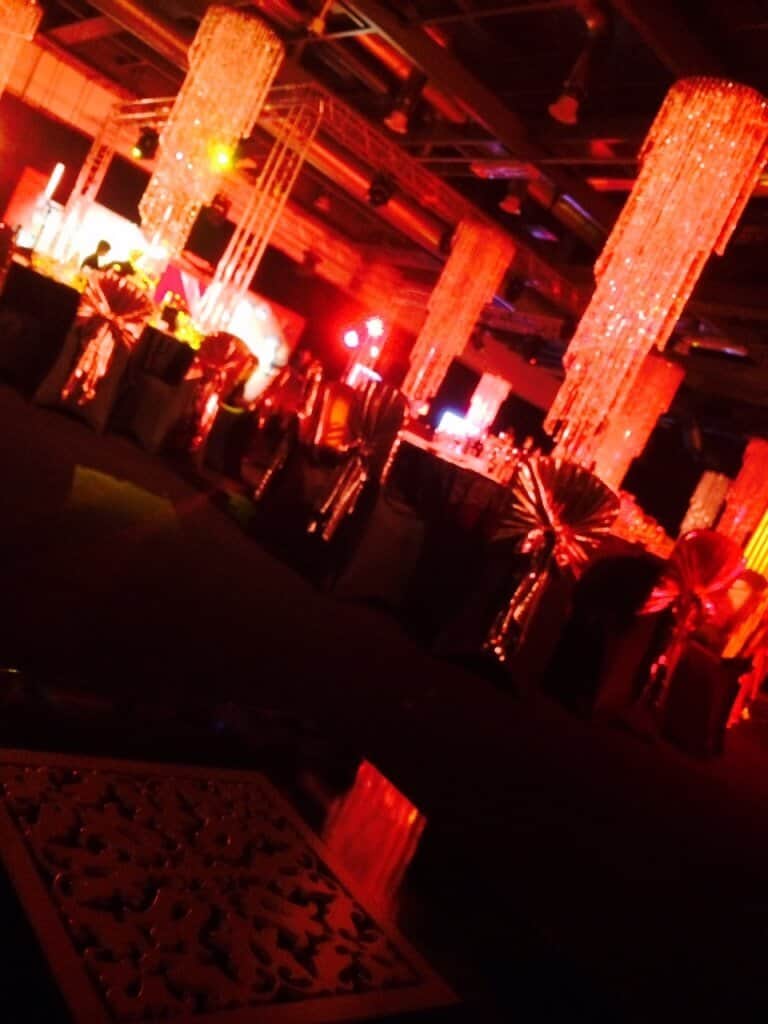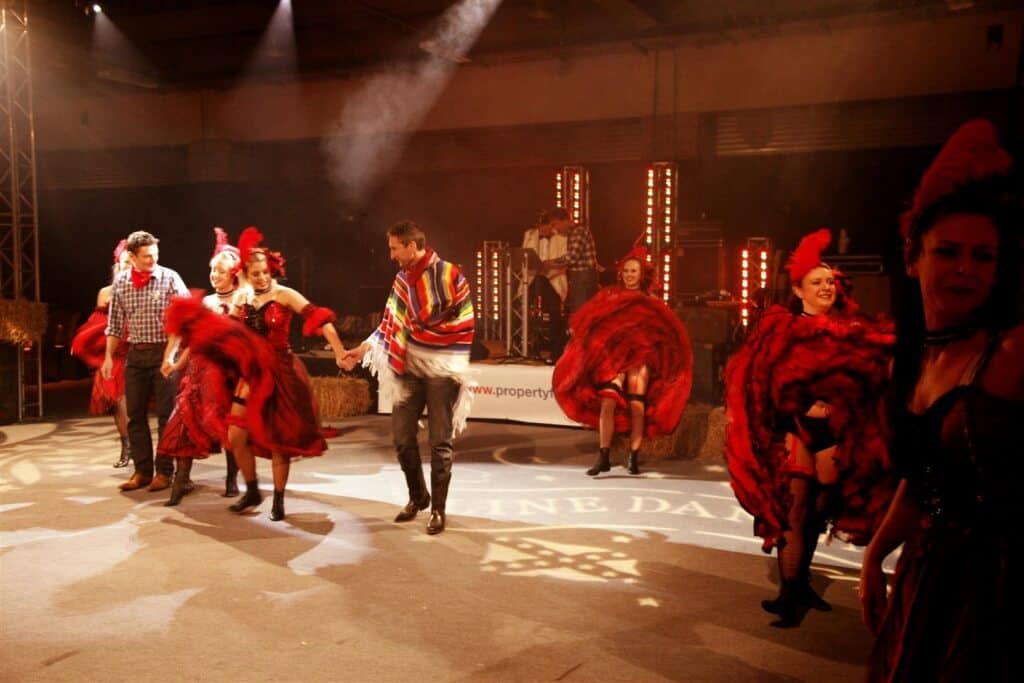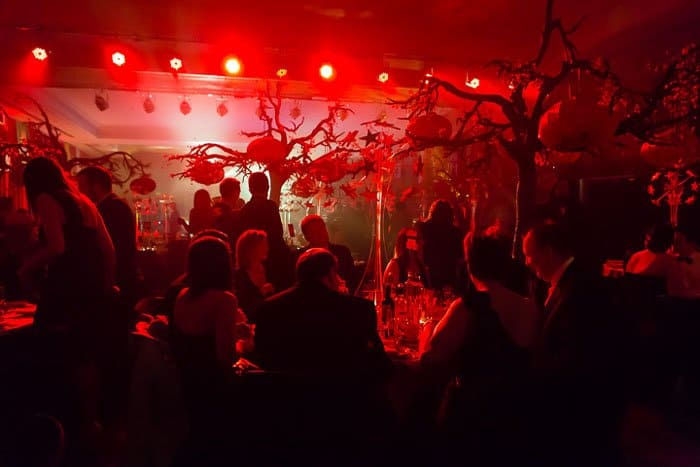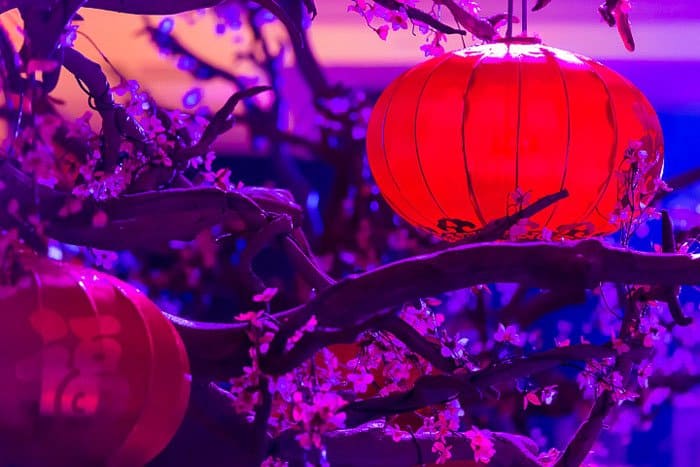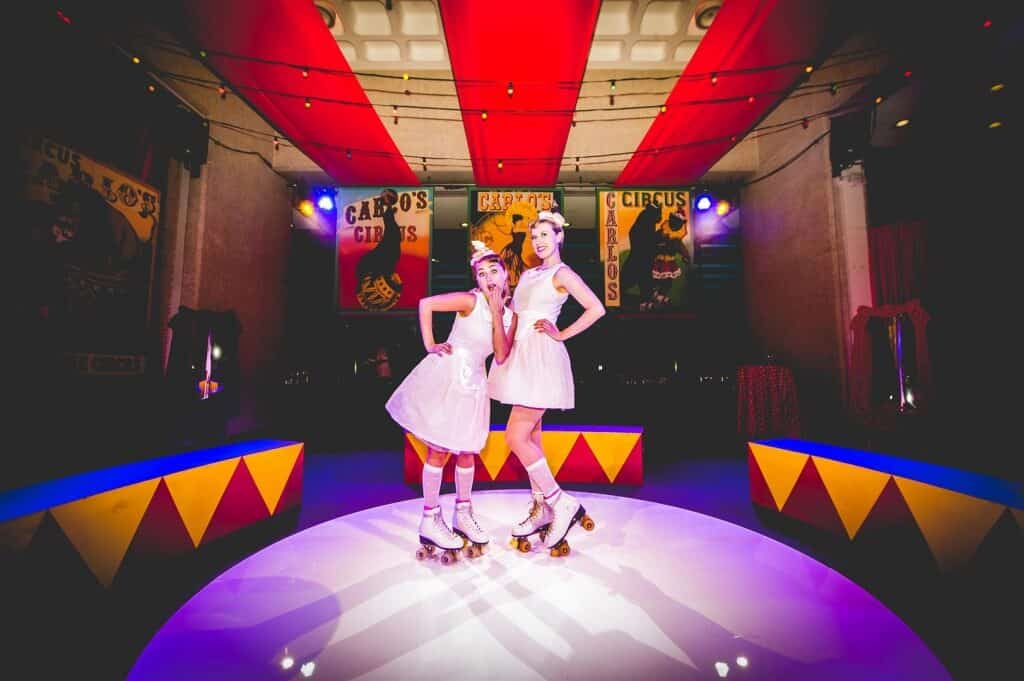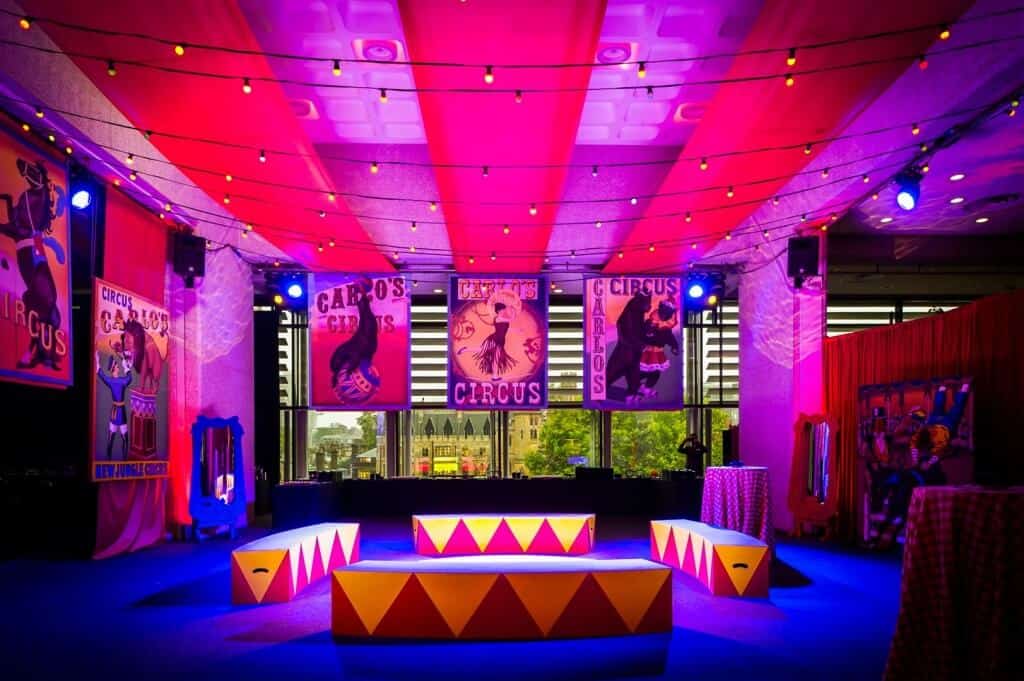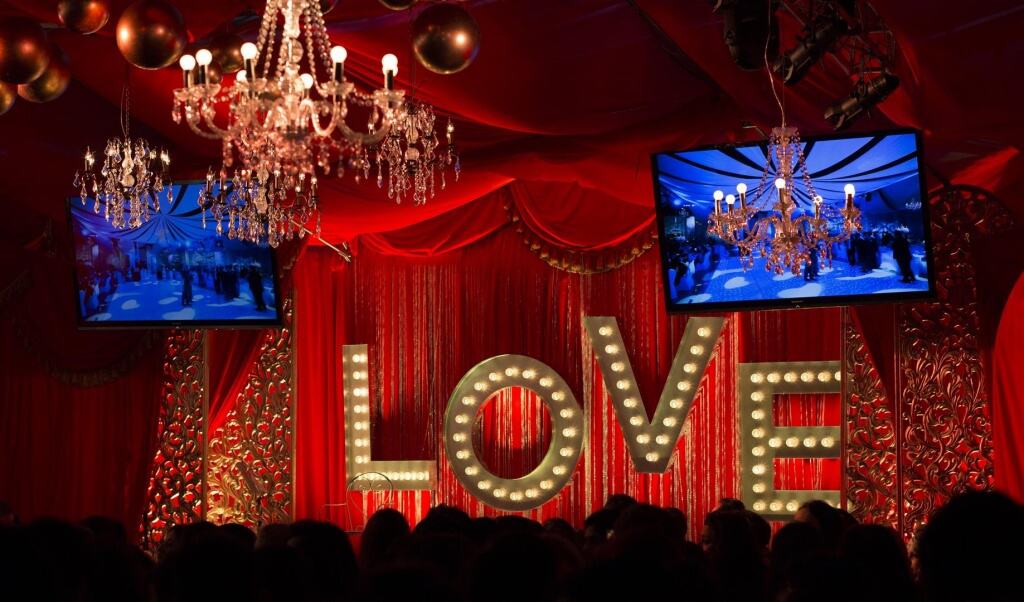 Red In in the air at Eventologists
AAAAhhh February is upon us !
The month of #Love, #Romance, #Sauciness, #Sexiness – its hot hot hot! How about integrating the mood of the month into your #corporate #event? Its not always the most conventional colour for corporate events, but red #themed corporate events really create impact in a room. Simple ideas for theming could be red themed table centres, red chair covers, red tablecloths and red #mood lighting. Eventologists offers a hosts of red themed décor ideas, some of which are very different to what you would ordinarily see at a #Gala or #Awards Dinner. In 2016, we will show you lots newness that allows your event to stand out and be remembered. Lets look at table centres differently, they don't just have to be light up table centres, they can be different shapes and sizes! Lets create a stir in the room with #theatrical draping! Or maybe you would dip your toe into the world of themed events. Here's a list of themes that integrate the colour #red!
#Fire and Ice
#Burlesque
#Masquerade
Rich and Royal
#Bollywood
#Oriental
Circus
Great #Gatsby
Vegas themed event
Red and White
Great #British Themes
If Red is the colour of the month! We bring you a host of ideas and options that you can explore and include within your Awards Dinner or Corporate Event Décor. Banish the Bland with #Eventologists – Be Brave be Red!
The Circus is in Town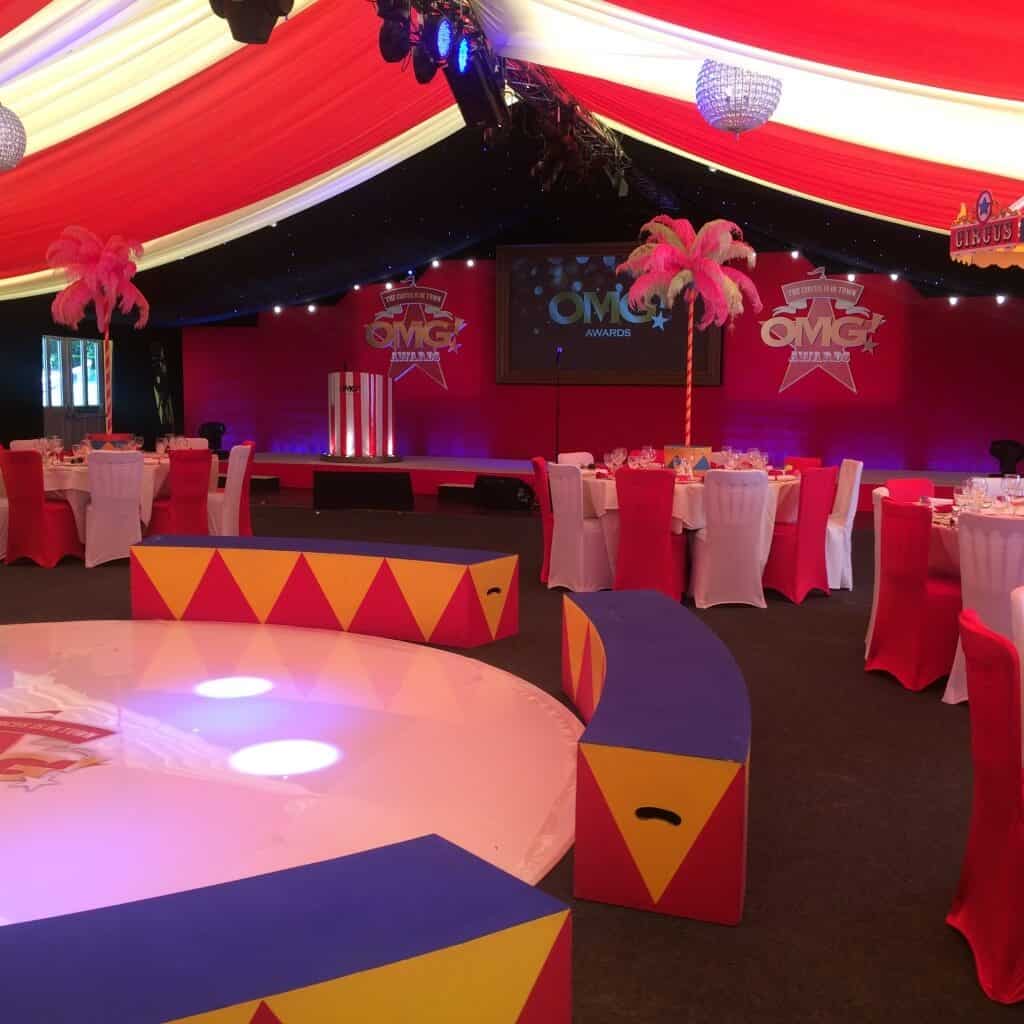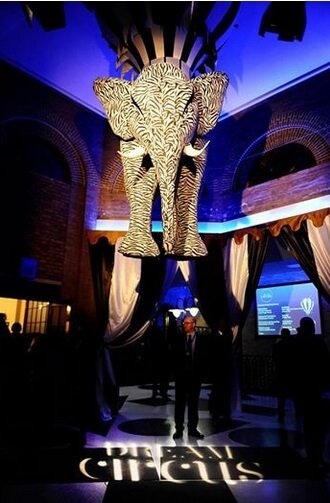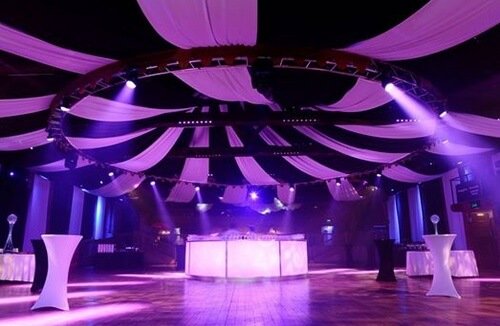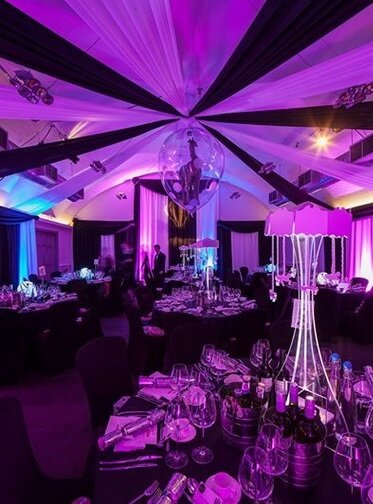 outofthebox_160915-1133-1024x682
outofthebox_160915-10082-1024x682
outofthebox_160915-10112-1024x682
outofthebox_160915-11061-1024x682
outofthebox_160915-11161-1024x682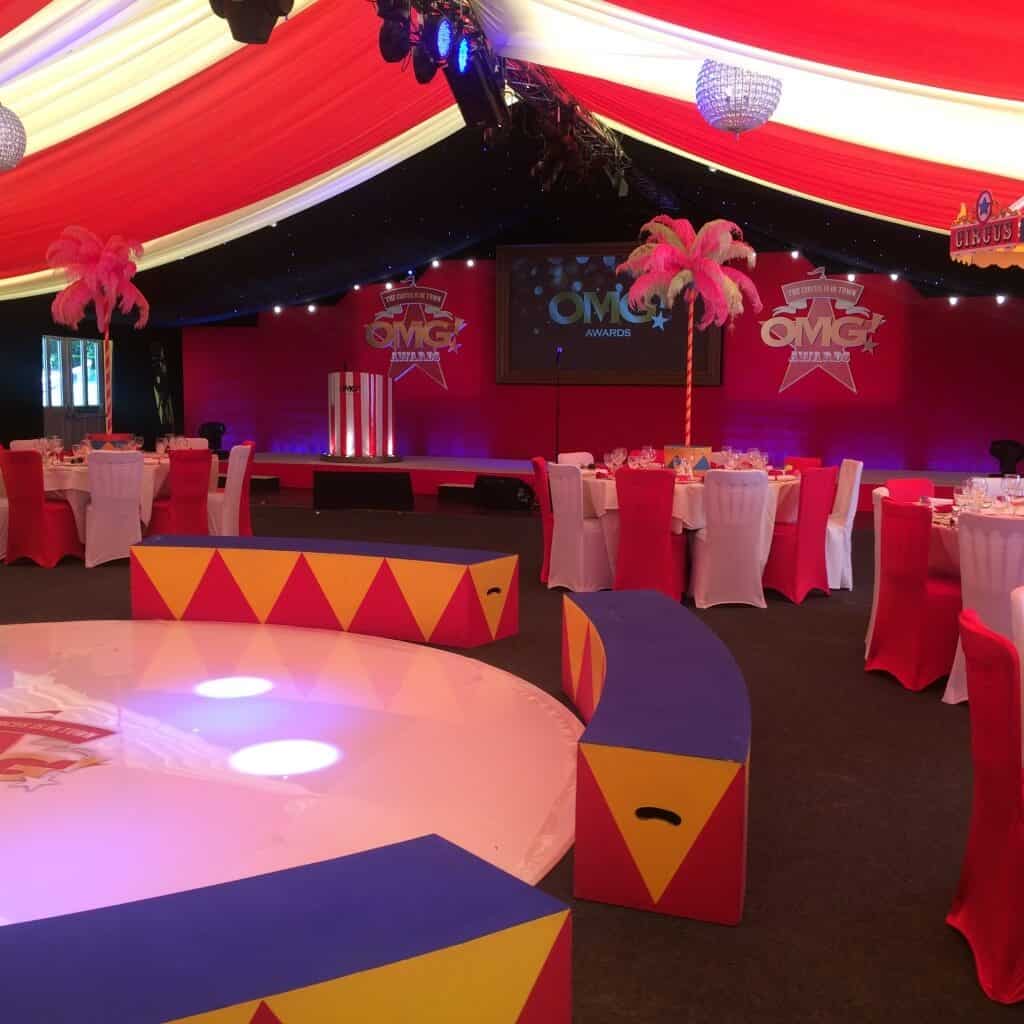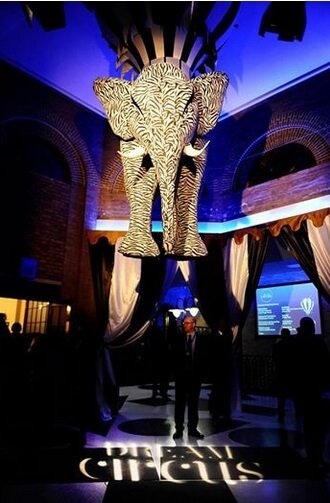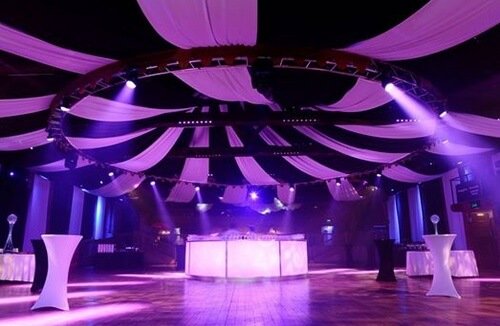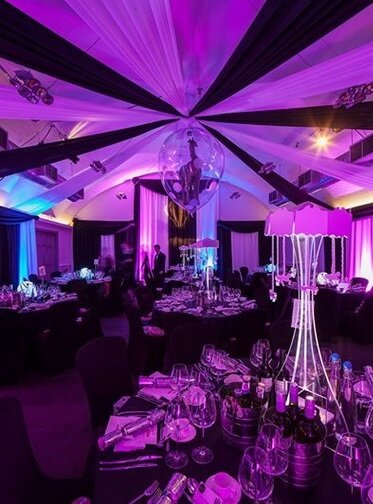 Roll up Roll up. The circus is coming to a venue near you.
Whether it's a twisted circus theme, traditional circus theme or you want to create the wonderment of the Cirque du Soleil – Eventologists has all the theming and entertainment to create a complete spectacle to wow guests.
Our bespoke theming will make you feel like you've entered a real circus filled with Elephants, Lions, clowns welcome signs and a circus ring performance area. These may be complemented by theatrical red draping and Big Top Draping. Our circus entertainers will greet guests as they arrive with fire performances and juggling. After dinner the circus master will take to the stage and introduce the evening entertainment which might be an aerial acrobatic show, a circus act, a contortionist or even a fire show!
After dinner, why not surprise your guests with all the excitement of the funfair, such as dodgem cars and our traditional funfair stalls including; coconut shy, hoopla, darts, shooting gallery, hook a duck or test your strength.
The result – the most exciting exhilarating theme to capture the imagination of everyone regardless of your age! Let Eventologists bring a Circus themed Event to you!
Have Yourself an Eventologists Christmas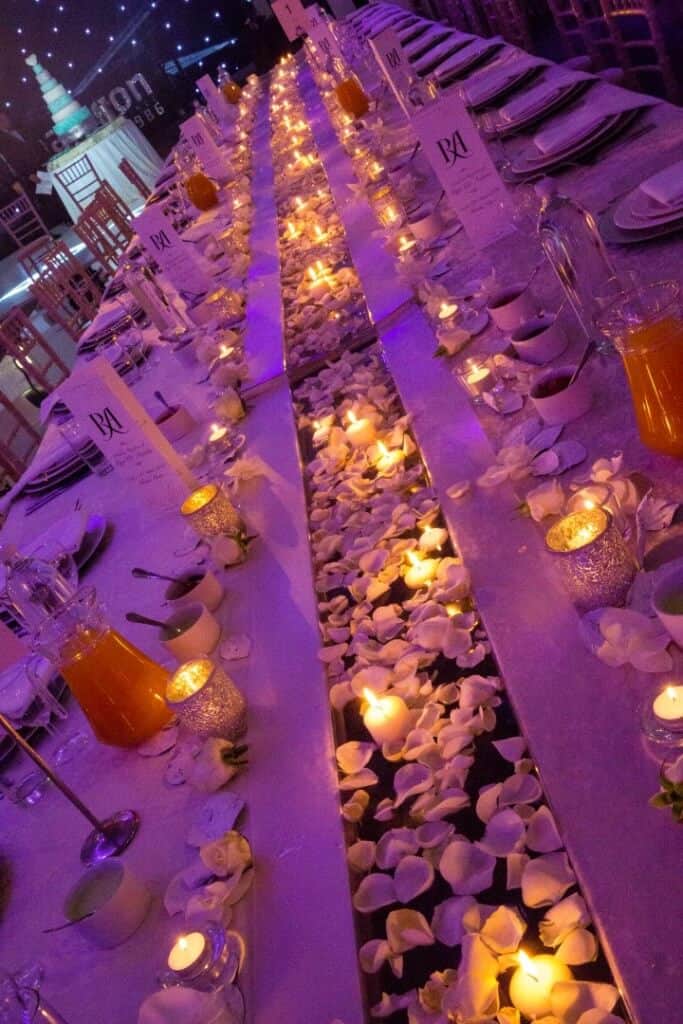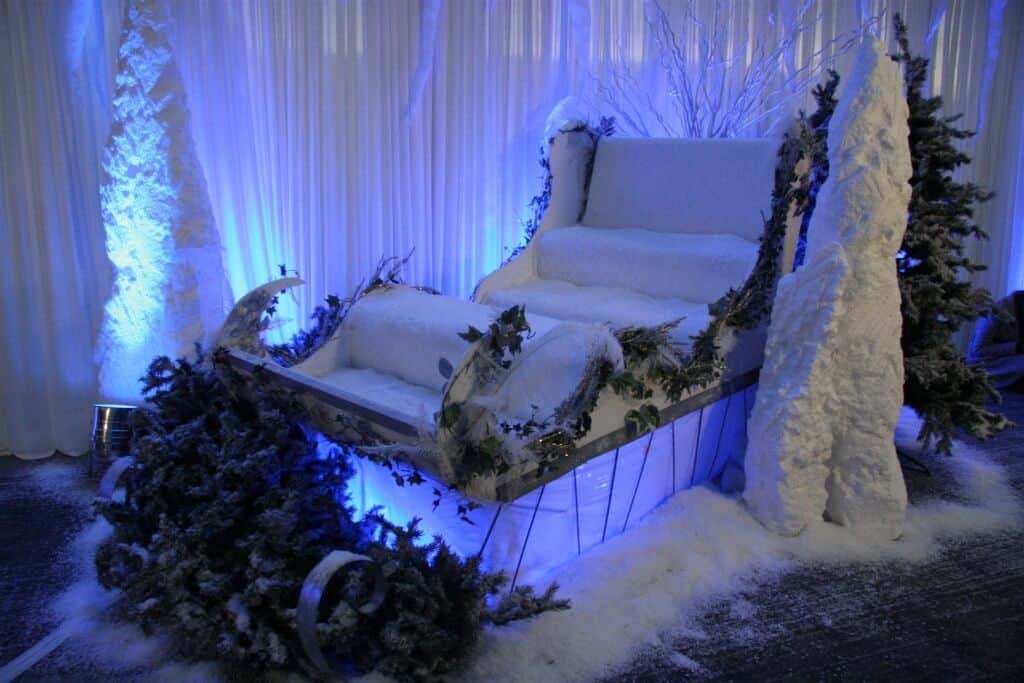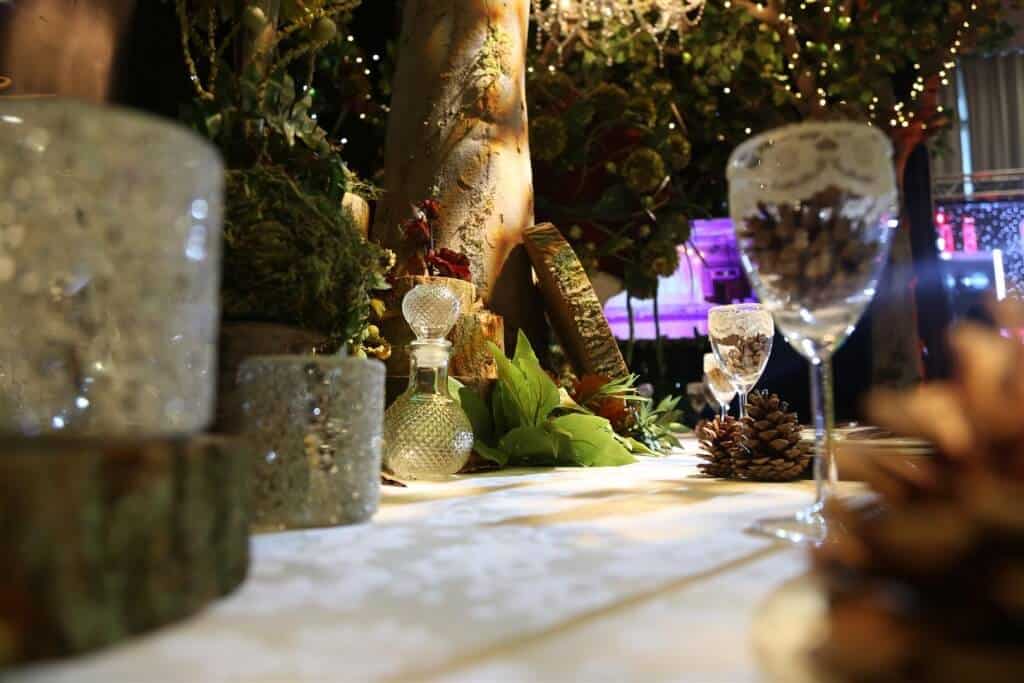 Christmas-Table-Decorations-683x1024
New-York-themed-Foyer-Decorations-Large-1024x683
N-Santas-Sleigh-Prop-Large-1024x683
Prohibition-themed-party-Large-1024x684
Red-Blue-Green-Tree-683x1024
Traditional-Banqueting-table-1024x683
Yellow-Brick-Road-Large-1024x681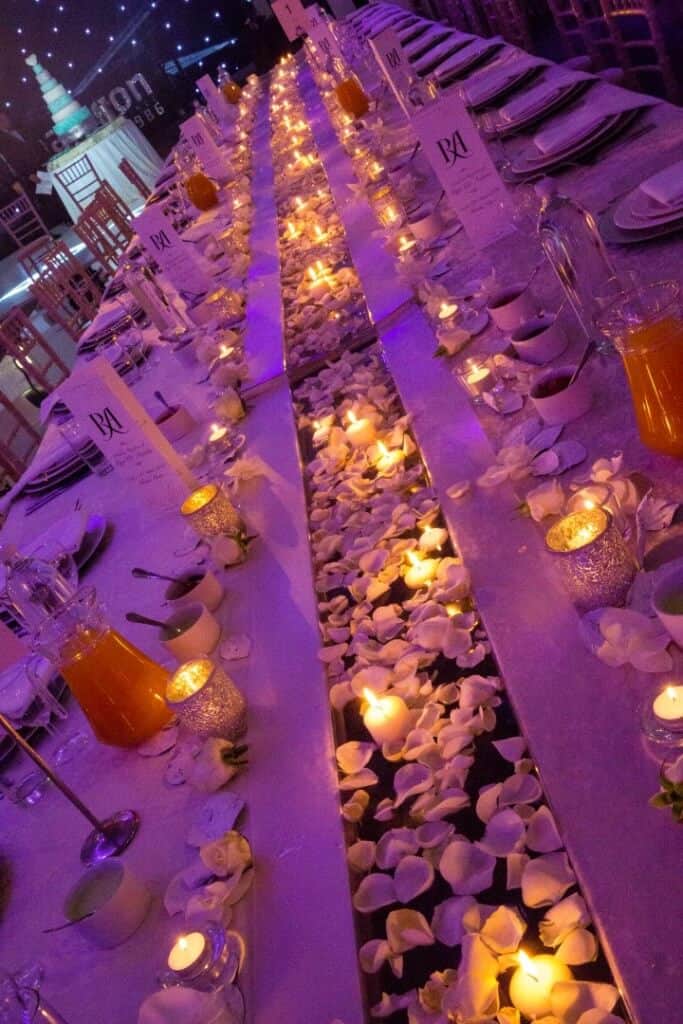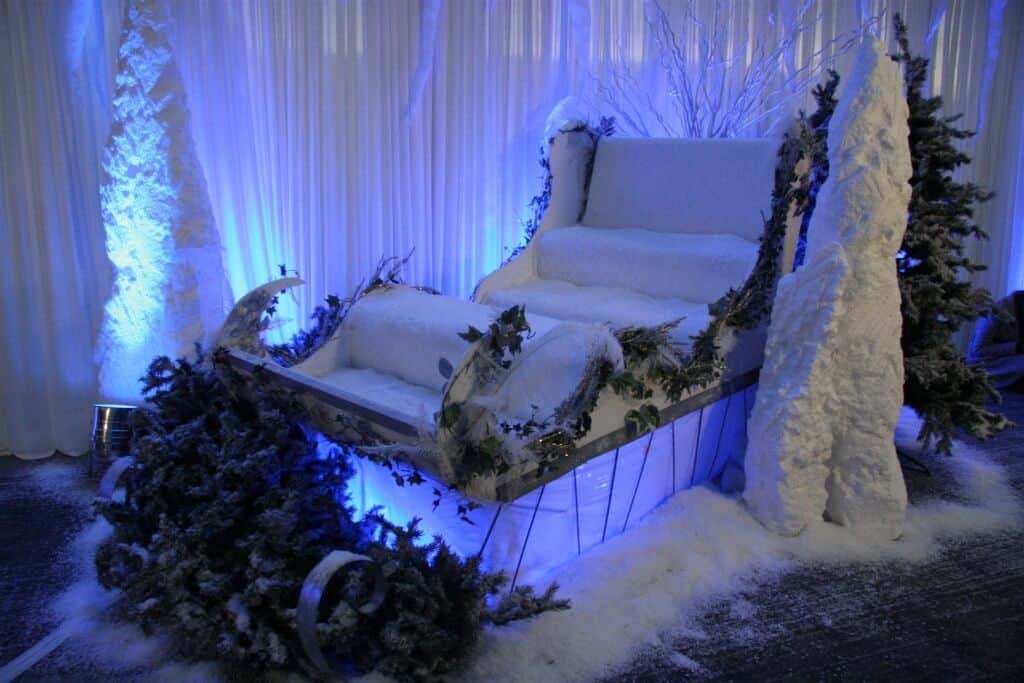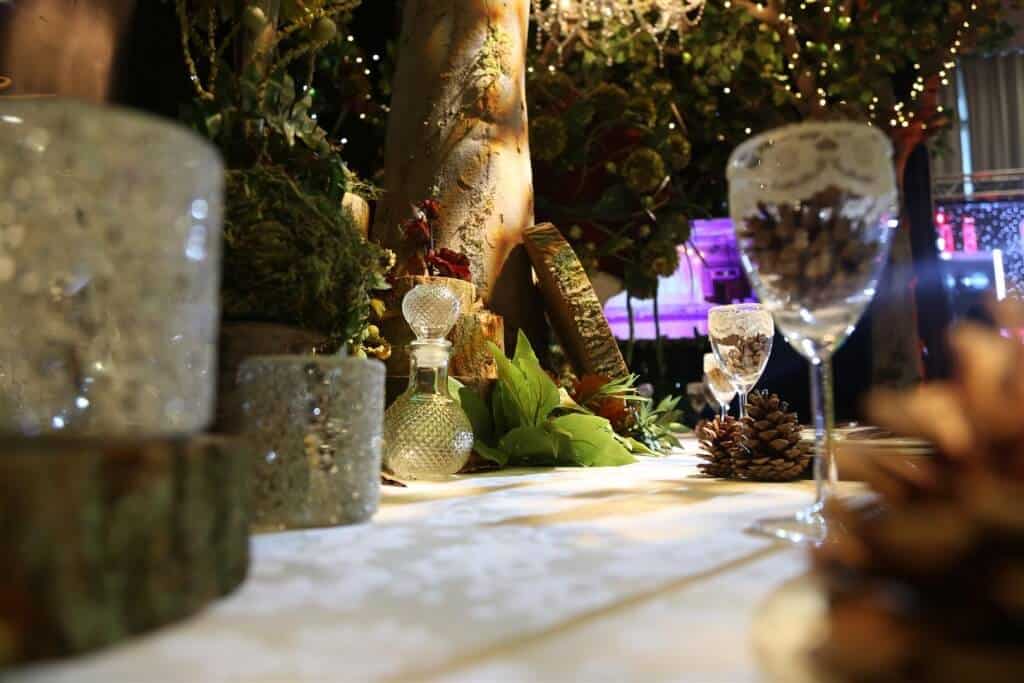 Let the Eventologists Elves dress your Christmas Party, New Year's celebration or Staff Christmas Party this year!
We all love Christmas traditions but sometimes it's nice to do something different and that's where we come in. So what's hot this year? We're not suggesting you swap your crackers for fireworks or ditch the sparkly Santa hats, but maybe consider a theme that will take people back to their childhood or to an era that everyone can dress up for. This year we are going all neon with 80's themed parties, putting our flares and platforms on with 70's themed parties and then gliding elegantly like something out of Swan Lake with a traditional Christmas themed event! Here are some hints and tips of trends for Christmas Parties this year!
Themed Christmas Parties
Make way for Eventologists theming for your Christmas Party or Celebration. Be dazzled by our Hollywood themed party, feel nostalgic with Winter Wonderland themes, or go back to your childhood with your Roald Dahl character. Let us create a bespoke Christmas Party for you including magical entertainment that will leave a lasting impression on guests. The important thing about Themed Christmas Parties is that people understand the theme and that there is enough theming in the room to make the Christmas theme stand out!
Christmas Lunches
It's very fashionable to have a Christmas Lunch as well as a Christmas Party. Let Eventologists dress the room to create a warm and cosy atmosphere. Maybe you want us to create a traditional Christmas theme with an old fashioned fire place and a red, gold and green Christmas Tree! What about sheer opulence with gold and glitter, sparkly crystals and glamour on the lunch table? Whatever your colour palette we can adorn table settings, Christmas trees and the Christmas Dining table to set the tone for your Christmas Lunch! Whether it's an office outing or a family get-together there's nothing lovelier than a room filled with the magic of Christmas!
New Year's Eve
Some of us leave it 'til the last minute; some of us make an awesome plan. The biggest night of the year needs an amazing setting. Boom! The Party starts with Eventologists theming your room! Dress to impress, our New Year's Eve Decor ideas will certainly help to set the tone for the most important party in the year's calendar. Do plan early though our availability for New Year's Eve Theming is limited!
Great News for Eventologists!

Eventologists are really excited to be part of the @AchillesLtd registered supplier for event services to brands across the UK. Supplying Event Theming services across the UK, Eventologists is a trusted partner and preferred supplier to many brands and venues nationwide.
Ideas for a Private Party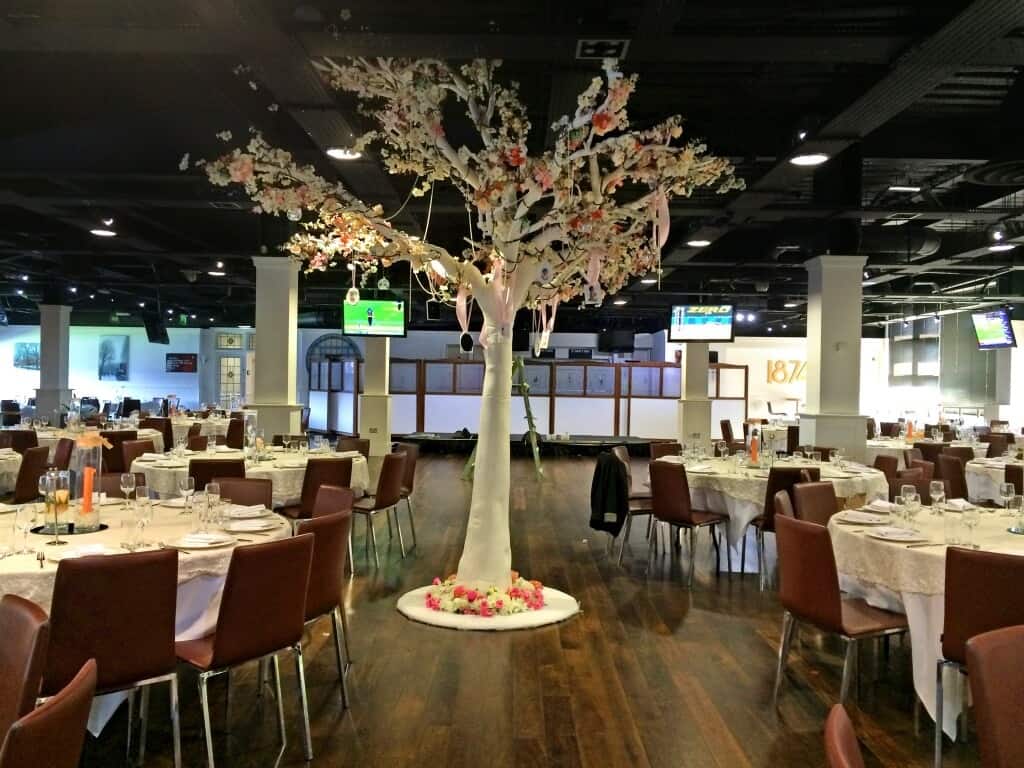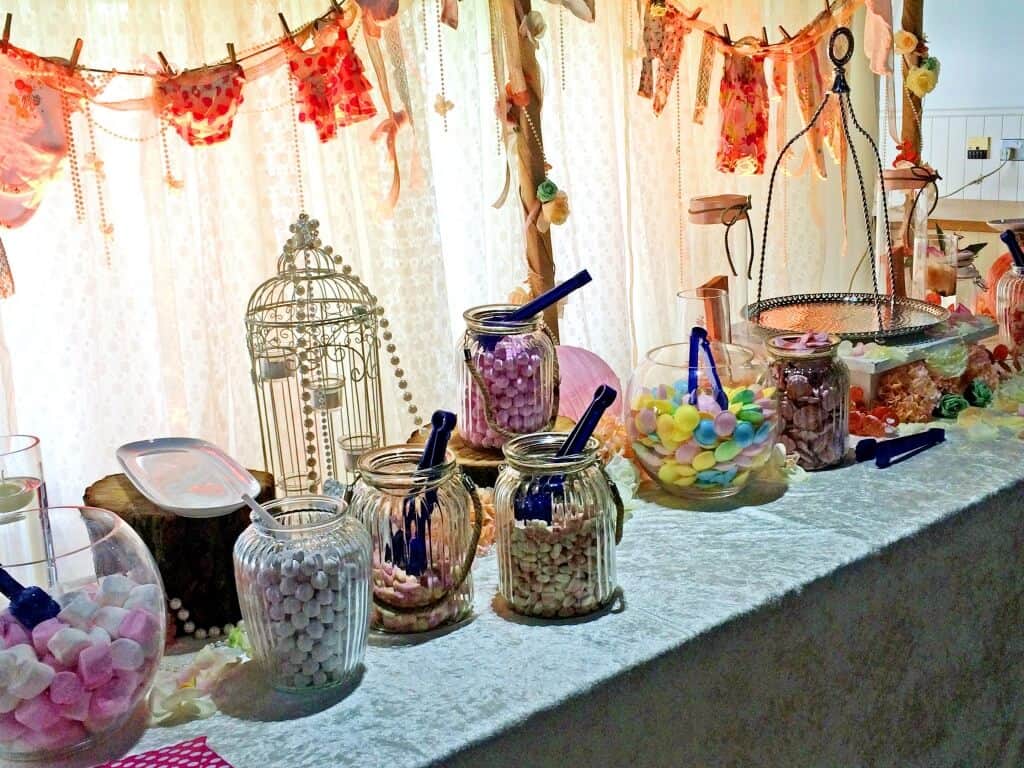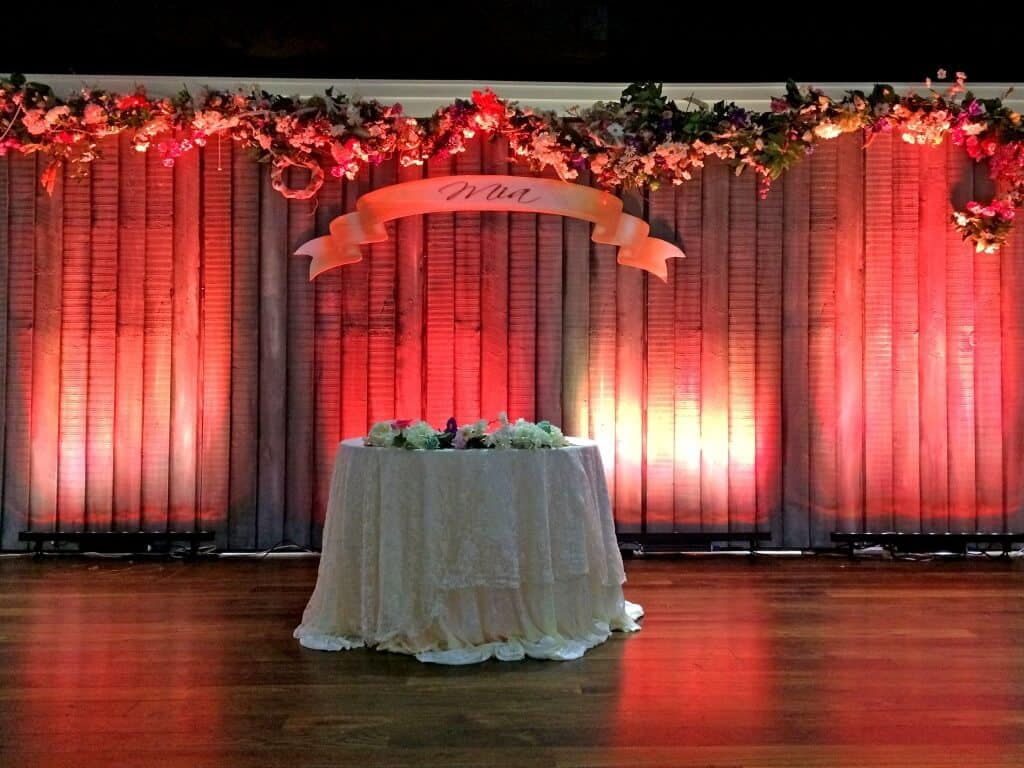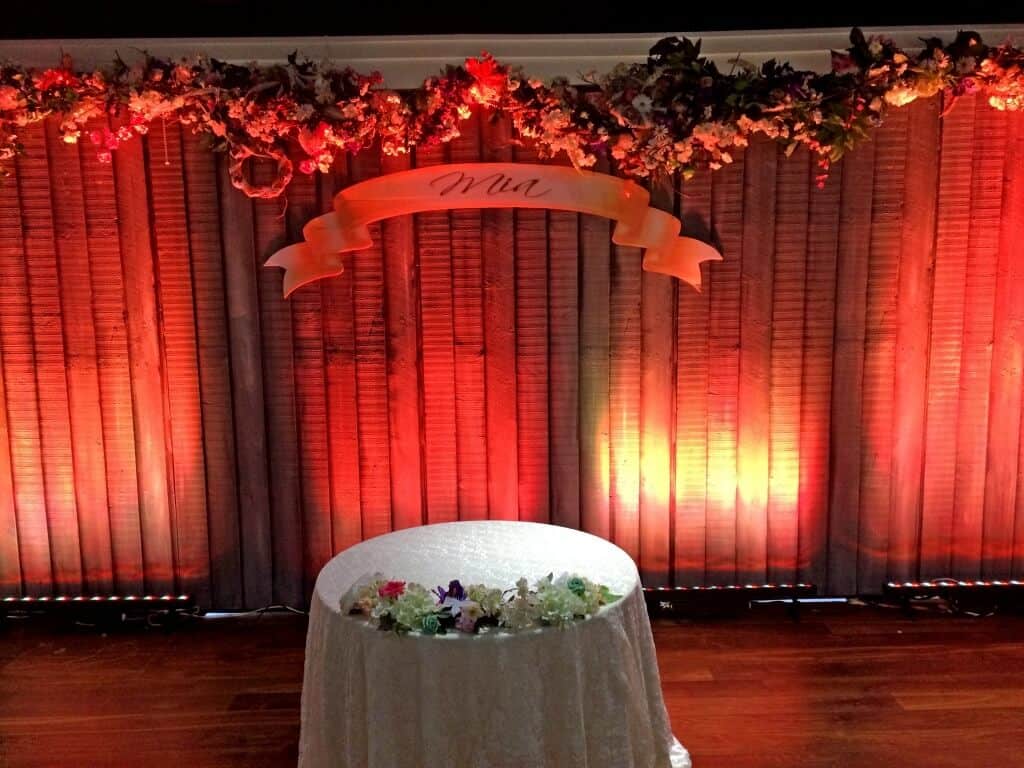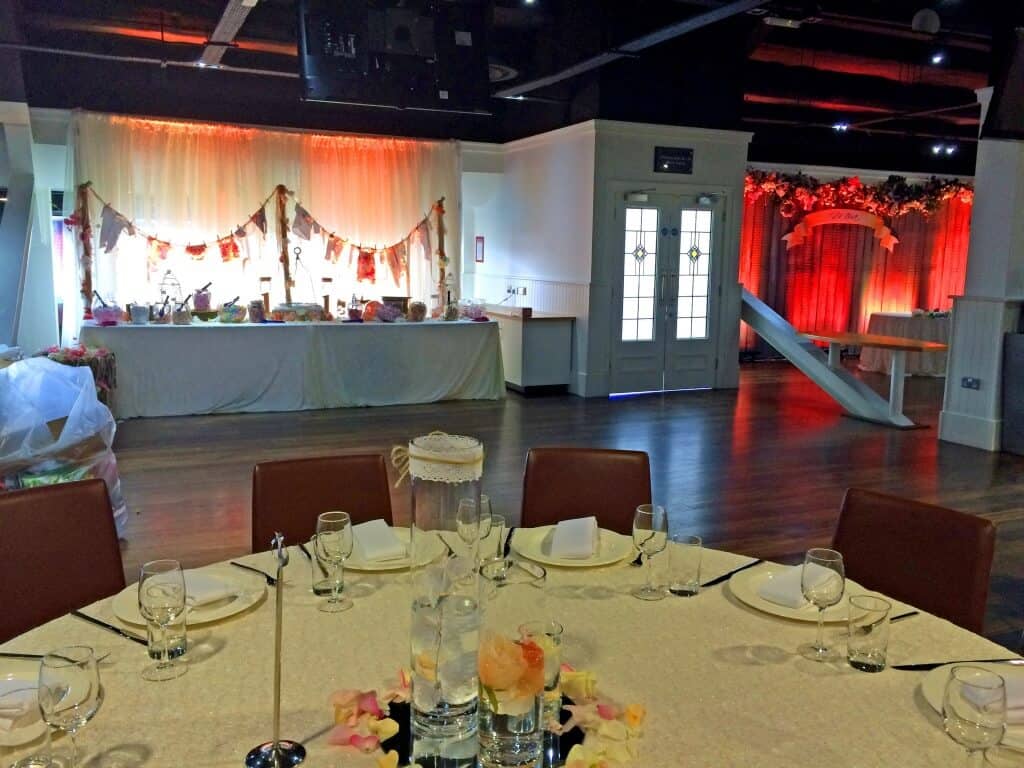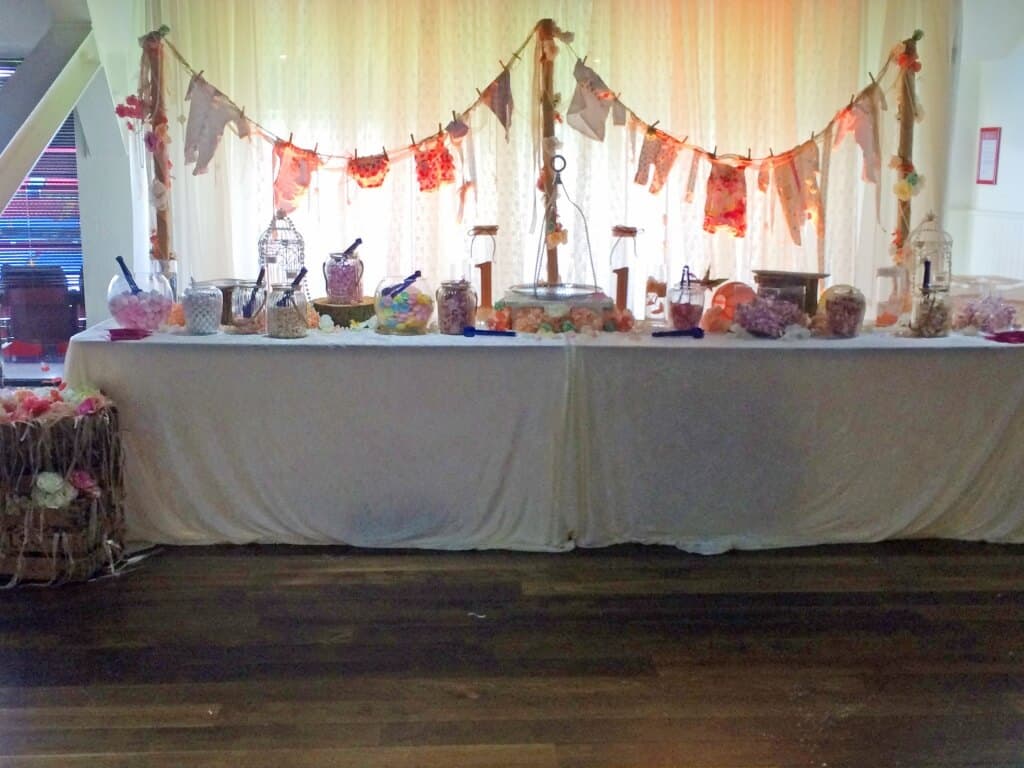 1st-Birthday-Party-Theming1-1024x768
Candy-Table-Decoration1-1024x768
First-Birthday-Cake-Decoration1-1024x768
First-Birthday-Cake-Table-Decoration1-1024x768
First-Birthday-Party-Ideas1-1024x768
First-Birthday-Sweet-Table1-1024x768
Giant-One-Letters-1024x768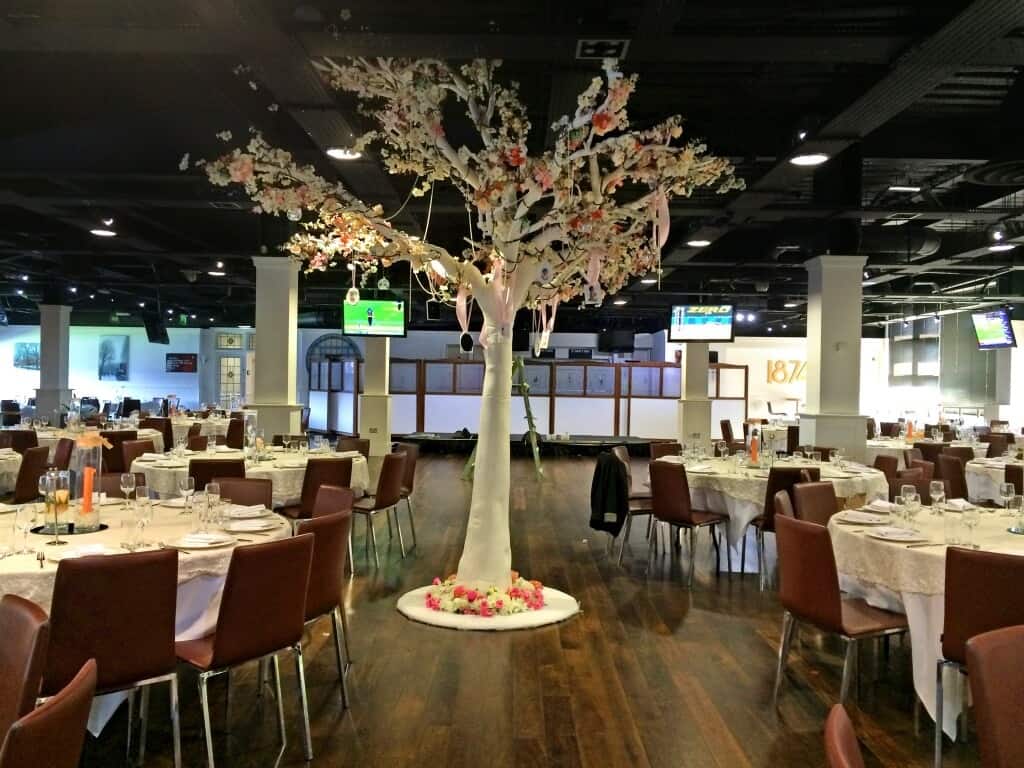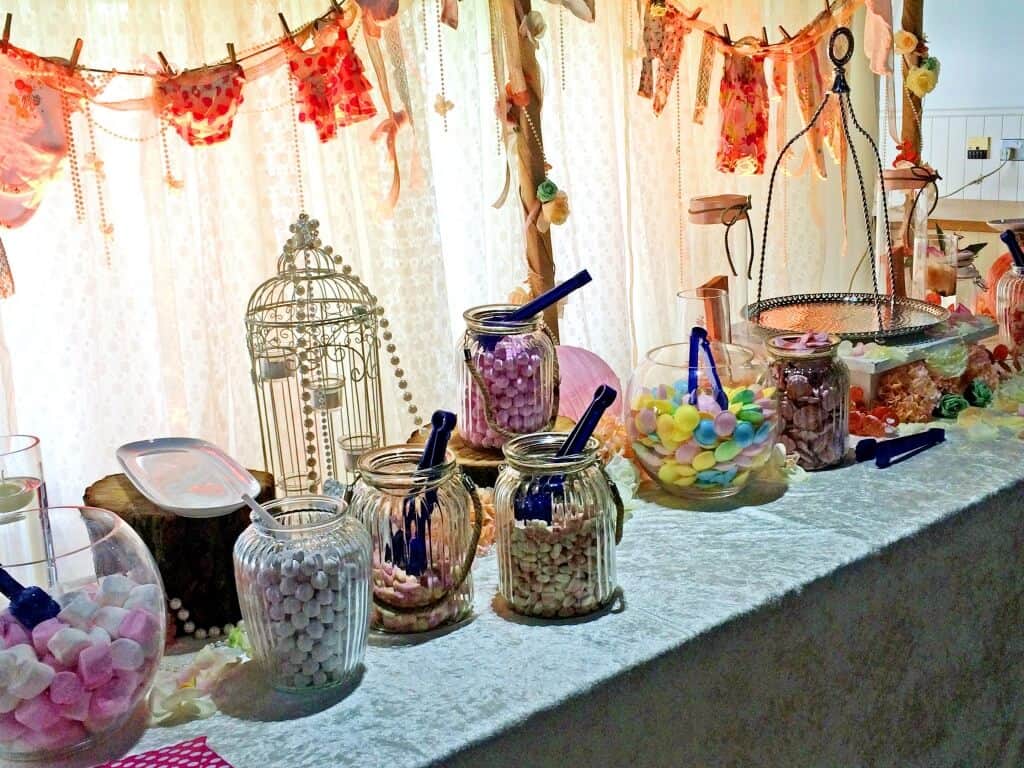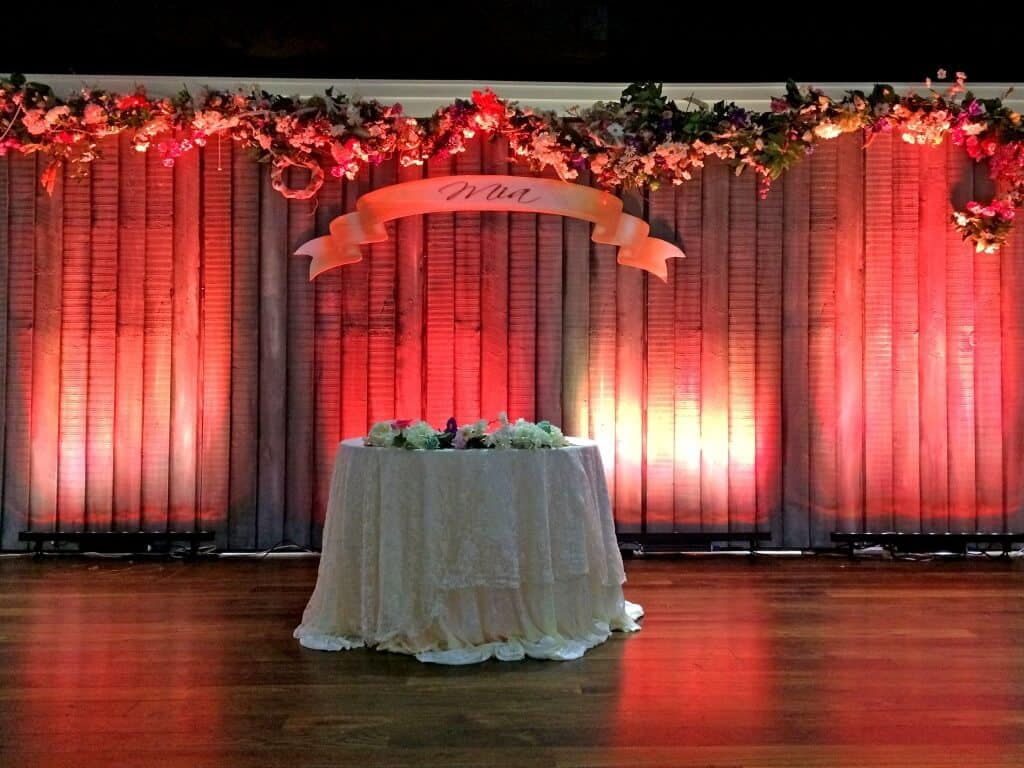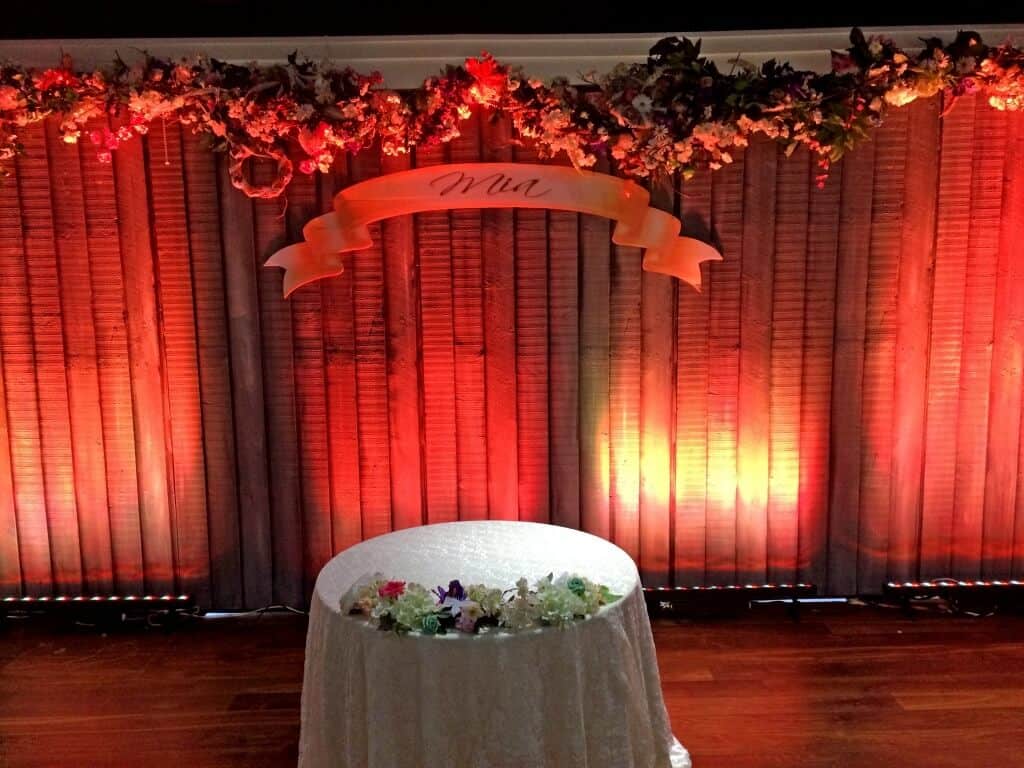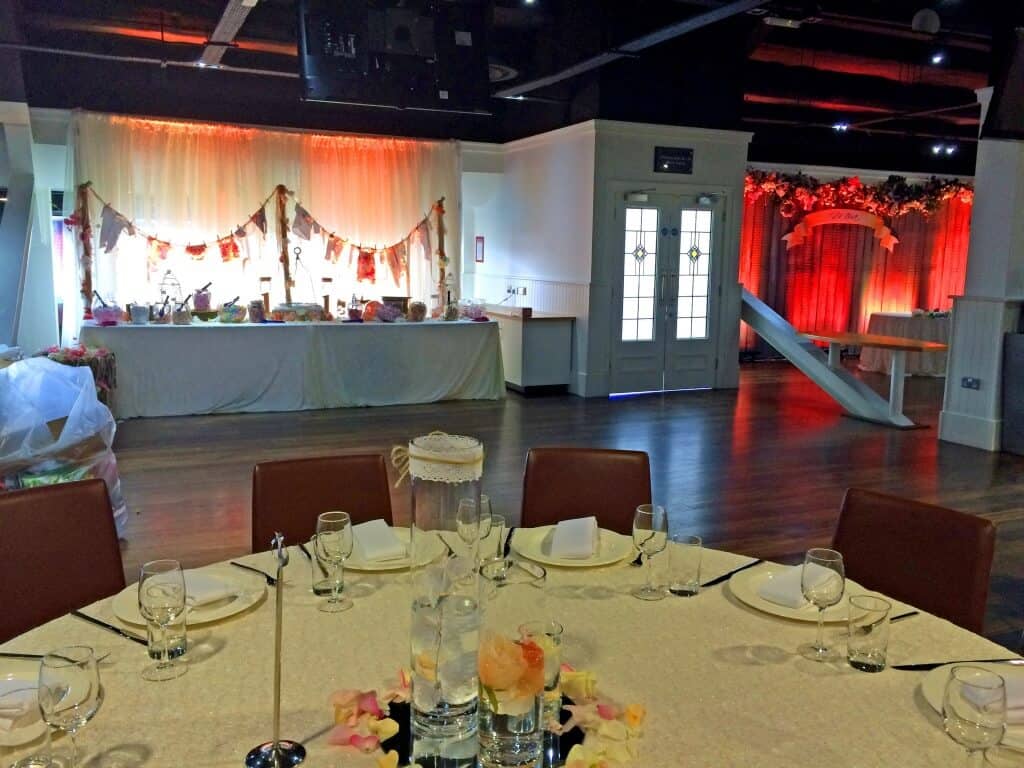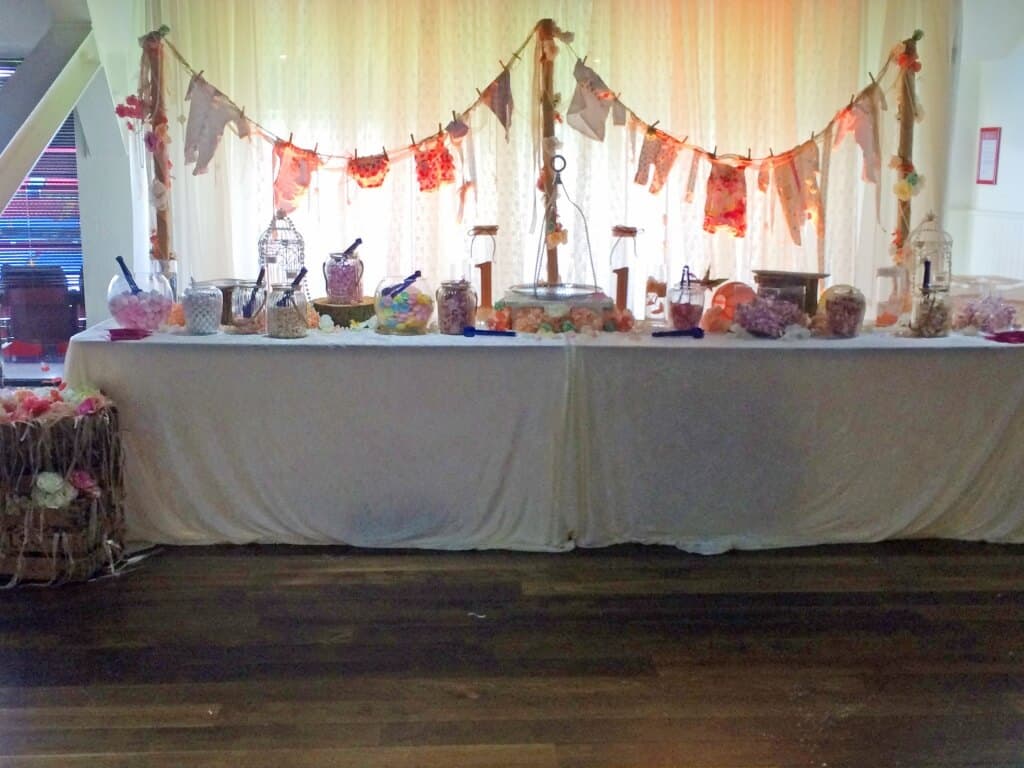 The Autumn Season is a popular time of the year for Private Party Theming; #BirthdayPartyTheming #FamilyPartyTheming #AnniversaryParties #babyshowers – generally anything to have a party and a knees up. This week we thought we would share some ideas for a girl's birthday party or baby shower that the Eventologists Team can help you to create!
The colours Ivory, pinks and peaches are so fashionable currently and are great for #girlsbirthday and #babyshower parties! Giant glittered letters with pretty flowers and details work really well as a #welcomefeature or a big statement in the room. With vintage and rustic themes still very popular, what about a beautiful bespoke washing line with baby clothes or hanging pictures as the backdrop for the #sweetcart. The #candy cart can be dressed with all things pretty and included all the best childhood favourite sweets; bonbons, refreshers, flying saucers – oh and don't forget the #percypigs! What about a garden fence backdrop with pretty flowers as a #selfiewallbackdrop. The cherry on the cake could be one of our glamourous blossom trees was clad in pretty flowers and hanging images as a central feature in the room.
Organising a really spectacular party which all your guests will remember can be really hard as there is so much to consider – so why not pick up the phone and speak to one of our specialists to assist you to create the most theatrical and unique event – phew that's one less stress! We always love feedback from our readers, so If you want more ideas from us, like us on our facebook page or suggest a topic you want us to focus on!
Christmas Party Planning – Are you thinking you're late?
Christmas Party Planning – Are you thinking you're late?
Christmas Parties are all about magic, imagination and memorable moments, therefore, you will not be surprised that Christmas Party Planning at Eventologists; having such a busy client portfolio, starts early with planning, imagination, creation sometimes months and years in advance…for those large projects! Christmas trees and décor are often secured 11 months in advance to ensure the right quality, the right height and the right décor is delivered bang on schedule…It's a fabulous and also frenetically exciting time for us. People are still amazed to discover the schedules we work to but if you look deeper into what it takes to create a magical experience for christmas events it really is not that surprising.
For commercial Christmas decorations we usually start to plan very early in the year and this is for 2 simple reasons.
1 – the clients know that to create something spectacular they need the time to cover all areas in detail. This may be anything from physical logistics all the way down to the final design and installation. For many of our venue and hotel clients we find that as they are open to the public, working around this can be difficult and we therefore need to build this crucial consideration into everyone's schedule.
2 – you want the best in the market and sometimes leaving Christmas till the last- minute means you get only what is left……Failing to prepare is simply preparing to fail! Don't leave yourself in a position where you are only able to have what is left by confirming late….christmas is a crucial trading time and leaving anything to chance could mean a lack lustre approach and therefore often a lukewarm reaction from customers.
When supplying our services to clients who are looking to plan and create a extroadinary experience for guests who attend Corporate Christmas parties, we always start to confirm all details early; acts and entertainment, the baubles on the trees, the centrepiece for the tables. This could be as early as March to ensure we secure absolutely the right product and service at the right price
So Planning has only started now – is it too late?
Eventologists are very fortunate to plan events for some of the worlds most well known, reputable brands and even though they are also some of the most organised, many times a christmas party is the last thing on their minds. This is where we come in!
As an event management company who knows how to create events with little notice it is beneficial to our clients to outsource their needs to make sure all is planned to a professional and high standard. You would not believe how many times a compnay may leave the all important Christmas celebrations to people and committees who already have a hectic day- job! We have been able to successfully minimise a lot of stress because of our experience, knowledge in events.
Recently and a perfect example was when a client of ours believed they simply needed some table centres for their christmas party. Following an exploratory
meeting to make sure there was nothing else they needed from our expertise the floodgates opened, resulting in a full 10 page proposal being submitted which included entertainment, venue finding and venue decor all within their budget. It just goes to show that being creative and building a relationship with our clients has been the driving force to our success.
Just think how many people there are out there looking to create a spectacular event just like you are – but thinking you might have left it too late? So keep this in mind when planning your event this Christmas as it is like the old saying goes.
The early bird catches the worm!….if you want the best and still within your budget, you simply have to partner with experts who really know how – and that means now!
Or in this case
The most organised elves……….makes the most epic parties.
Take a look at some more Christmas event based brilliance from me and the staff
www.eventologists.co.uk
Our Big Blossom Trees at Big Ben
Our Big Blossom Trees at Big Ben
Another road trip for team @Eventologists and this time the location was Westminster. Our big B's (our stunning #blossomtrees) were laid out on the lawns of Westminster @QE11. This time a rustic garden theme with herb boxes, hedgeboxes, giant planters, bales of hay and lots of #rusticvintageprops and décor! Have a look at the Eventologists team at work putting the final touches together for the event. With a few hours from finish, we thought to share work in progress with you! Eventologists – making summer more beautiful with stunning event theming!
I wished to get in touch to say thank you for providing the centrepieces for the Gloucestershire Live Business Awards and working with us within our budget at such short notice. I also wanted to let you know that your staff was a pleasure to work with. Very friendly, professional and had the room setup with plenty of time to spare before guests arrived. Please pass on my thanks.

Louise Symonds, Regional Events Manager
I just wanted to drop a note to formally thank you for pulling out all of the stops for our Christmas Social – the Peaky Blinders theme went down a storm and it looked UNREAL! The decor, props, bespoke items and attention to detail really made the event last night. As ever, you and the team were complete professionals and a dream to work with. Huge thanks and appreciation, I look forward to the next event already!

Clair Stevens, Communications Manager
The room looked fab and we received some great comments. It was great to work with you again and it makes things run smoothly when we can rely on you and your team to get the job done. Gives peace of mind.

Sharon Bone, Events Manager
WOW, went to an event done by these guys and I was blown away. They transformed a banquet hall into something out of a fairytale. The staff are very friendly and professional. Would definitely recommend them to anyone.

Amish Thakrar, Marketing Manager
Thank you to you and your team for all your help and support with the table theming for our UK 60-Year Anniversary celebration last night. Right from the very beginning, everything was so very professional and easy. The tables, gifts and award were absolutely fabulous and really added to the whole ambience of the evening, and I have had many wonderful comments about them from our visitors.

Lesley Young, Marketing Communications Manager