A Focus on a Favourite Nottingham Venue: DeVere East Midlands Conference Centre
Wild West Theme, East Midlands Conference Centre
Wild West Christmas Tree, East Midlands Conference Centre
Futuristic Theme, East Midlands Conference Centre
Crackle Ball Table Centre, East Midlands Conference Centre
Hollywood Theme Draped Entrance, East Midlands Conference Centre
A Night at the Oscars at East Midlands Conference Centre
East Midlands Conference Centre Nottingham
Great Gatsby Theme Table Centrepieces
roaring 20s flapper girls
A Focus on a Favourite Nottingham Venue: DeVere East Midlands Conference Centre
As Event Professionals, we've lucky enough to work at some great venues and have developed great connections with many venues and their teams. We'd like to review another venue we are missing during lockdown and that's the awesome DeVere East Midlands Conference Centre.
The venue is not just known for its sustainability, but also its incredible professional Sales and Operations team who deliver personal service like a small boutique hotel whilst having the branded badge of DeVere. The venue offers great options for holding large and small events across the site. Let's discover some of our favourite events that we have worked on here.
A Venue for Large and Small Events in Nottingham
DeVere East Midlands Conference Centre is an idyllic location for conferences and conventions. Its set in 330 acres of the University of Nottingham's landscaped parkland so it feels like you're a million miles away but you're not! De Vere East Midlands Conference Centres has recently been refurbished and is a stone's throw from the eco-friendly De Vere Orchard Hotel.
Voted as Best Auditorium and short listed for the Best Onsite Audio Visual at the CHS 2018 Awards, East Midlands Conference Theatre provides a great space for up to 550 delegates. The Auditorium has tiered seating and a large screen for symposiums and presentations as well as a Banqueting Suite that offers a flexible space for exhibitions, awards evenings, and gala dinners, hosting up to 1000 for a conference or 580 for a meal.
With a choice of 21 meeting rooms plus accommodation of 202 bedrooms at DeVere Orchard Hotel, it's a perfect location for a residential conference in the East Midlands or a full day conference and Awards dinner.
Highlights of the Venue
21 flexible meeting and event rooms for conferences, exhibitions, gala dinners, and meetings
Easily accessible via road, rail, or air with East Midlands Airport nearby
10 minutes to Junction 25 off the M1
Can accommodate events large or small, for up to 1000 guests
Free, superfast Wi-Fi with a maximum bandwidth of 1Gb is available throughout the venue
Intuitive, smart technology with dedicated in-house tech savvy support
Dedicated conference host on hand throughout to help with the event
202 guest rooms at DeVere Orchard Hotel
We share some of our most favourite events at the venue over the years which gives you great ideas of how versatile the venue is for a range of events and just why we've chosen to rave about it!
Christmas Ho Ho Ho Down for Capital One
The financial firm Capital One hired the Eventologists Team to design and deliver one of the biggest Christmas Parties at East Midlands Conference Centre with almost 1000 party revelers. Going away from your traditional Christmas Theme, we worked with them on a Wild West Themed Showdown for their staff Christmas Party. With long tables, wild west themed props, full room transformation, can-can dancers and other wildwest entertainers such as a Rodeo Bull, Shoot Out Games as well as Wild West Photobooths! What a night to remember! 
Gala Dinner Decor – Futuristic Theme
Eventologists often get requests for futuristic themed table centres or modern centrepieces to fit in with a future theme gala dinner. Futuristic Themes are great at East Midlands Conference Centre as the building itself is so modern and contemporary. Our client, who is a logistics company gave us a brief of lit table centres and we suggested our Light Up Bubble Vase Table Centres along with a futuristic tunnel and blue and white lighting. It's a great theme for male dominated awards events and also a popular theme for scientific companies, IT companies and manufacturing companies!
Venue Décor – A Night at the Movies – Oscars come to Hollywood!
We have designed some unique Christmas party for Capital One at DeVere East Midlands Conference Centre. This time the theme was A Night at the Movies. It's an alternative idea to an Oscars Themed Event or a Hollywood Theme Corporate Event. Our ideas for this staff party with a twist included a secret cinema space, Hollywood poster props, glitzy Hollywood entrance as well as an array of Hollywood Theme Entertainment and Hollywood Look-a-like entertainers to amaze guests with their canny resemblance to Hollywood Super stars. An Oscar Themed Party is always popular at Christmas or for Awards Dinners as its such a celebratory theme. We have so many Oscar Themed/Hollywood Themed Décor and Entertainment to choose from, so you can be guaranteed that no one event will be the same! 
Festival Themed Conference
Another great event was hosted at East Midlands Conference Centre and Nottingham University where Eventologists were given just 4 hours to transform the entire site in a festival theme. The event was a 2-day conference held at the venue
We were given a task of transforming the entire site in a sustainable festival theme. The Summer Festival event had the objective of a space where people could network, share creative ideas and future thinking and collaborative.  Décor include summer artificial trees, a living sponsor wall, artificial turf hire, foliage pillar wraps, a cloud in the blue-sky thinking space, giant festival letters with real plants for people take away and pallet furniture for booths and outdoor seating.
Gala Dinner – Great Gatsby Theme
One of our favorite spaces at the East Midlands Conference Centre is dressing the long corridor that leads to the main banqueting suite. There's just so much that you can do with entrances especially when it's a Great Gatsby style entrance area. Stunning 20's style fret screens, art deco fan props, stunning Great Gatsby themed table centres.
Nottingham University Conferences and East Midlands Conference Centre feels like home from home. We can't wait to do our next event there. This a great space for Self-distancing Events in Nottingham and a Corporate Venue in Nottingham that has so many possibilities for any type of corporate event – a dream for Event Management Companies or Venue Search Companies!
Venue Focus: Hilton Birmingham Metropole is Covid Secure and Ready to Open its Doors!
Venue Focus: Hilton Birmingham Metropole is Covid Secure and Ready to Open its Doors!
Another one of our favourite venues, Hilton Birmingham Metropole, have announced their Covid Secure Venue Plan, so we thought we would share this with you!
Next week, Hilton will begin a worldwide roll-out of a new program to deliver an industry-leading standard of cleanliness and disinfection to Hilton properties.
Hilton CleanStay, created in collaboration with Lysol and Dettol maker RB and Mayo Clinic, includes new procedures to help Hilton guests enjoy an even cleaner and safer stay starting this summer.
Hilton and RB have expanded this partnership to support the global portfolio of hotels and the trusted RB family of products will be used in multiple markets around the world.
Hilton CleanStay from Check-in to Check-out
Online: Even before they travel, guests will find a new landing page at Hilton.com/cleanstay which will detail what they can expect during their stay. In addition, property websites will be updated to indicate that the new cleaning protocols and procedures have been implemented.
The Lobby: Guests who desire a contactless arrival experience can check-in, choose their room, unlock their door with a Digital Key and check-out using their mobile devices through the free Hilton Honors mobile app. This option is available at more than 4,700 participating Hilton properties worldwide for guests who book direct via the Honors app or at Hilton.com. For guests who prefer a traditional check-in, physical distancing measures will be in place directing guests on how to move through the in-person check-in and check-out process in a safe way.
The Guest Room: The first point of contact with the guest room will be with the Hilton CleanStay room seal, placed on the door upon being thoroughly cleaned. The room will have extra disinfection of the most frequently touched guests room areas – light switches, door handles, TV remotes, thermostats and more. It will be de-cluttered, with items like pens and paper removed. Disinfecting wipes will be provided in every room for guest use.
Housekeeping Service: Guest rooms will be thoroughly cleaned and disinfected between guests. Housekeeping service during a guest stay will be based upon guest preference, recognizing that some guests may not want staff entering their room. Additional amenities such as linens and toiletries will be available upon request, delivered in protective packaging and placed at the guest room door.
The Public Spaces: There will be increased frequency of cleaning public areas. For instance, fitness centers may be closed for cleaning multiple times daily. Equipment will be properly adjusted and placed to enable physical distancing, and the number of guests in the center may be limited. Pool and pool areas will be cleaned frequently throughout the day, and physical distancing measures will be in place. Stations with hand sanitizer and disinfecting wipes will be available throughout the property at primary entrances and in key high traffic areas.
Food and Beverage: In hotel restaurants, tables and chairs will be spaced to ensure proper physical distancing. Biodegradable, disposable dishes/utensils will be available upon request. During breakfast, restaurants will offer a range of options including grab & go, pre-plated covered items, à la carte and assisted service. When ordering room service where it is provided, guests will experience contactless delivery, with orders and single-use serviceware placed outside their guestroom door.
Meetings & Events: The upcoming Hilton EventReady with CleanStay program will set a new standard for meetings and events at Hilton. This program will deliver cleanliness, flexibility, safe and socially responsible solutions, along with creative food and beverage, the latest technology and sustainable practices. With a dedicated focus on health and wellness, the event experience from planning to execution is backed by Hilton's world-class hospitality with responsive service from dedicated Team Members.
Elements of Hilton CleanStay will greet guests from the moment they enter the hotel and will be present throughout every aspect of the experience, ensuring the well-being of guests and Team Members without compromising the hospitality Hilton is known for.
As a part of Hilton's new standard of hotel cleanliness and sanitization, training was designed to ensure all Team Members are aware of the steps they can take to keep themselves and others healthy while at work. During a stay, guests may encounter Team Members using creative ways to welcome them and demonstrate their hospitality while wearing protective equipment and staying respectful of physical distance.
For more details on Hilton Birmingham Metropole Events, call one of our stylists on 0116 243 6986 or e-mail us with your enquiry at info@eventologists.co.uk.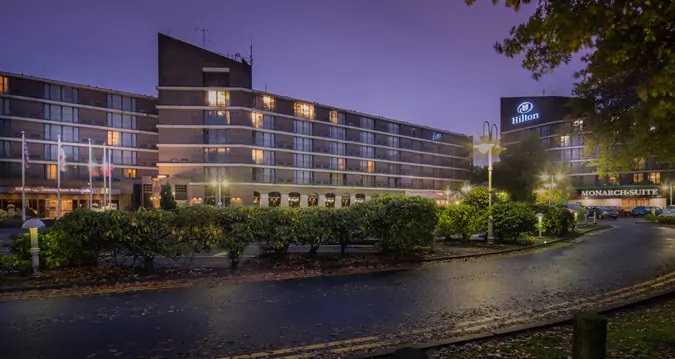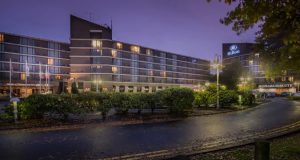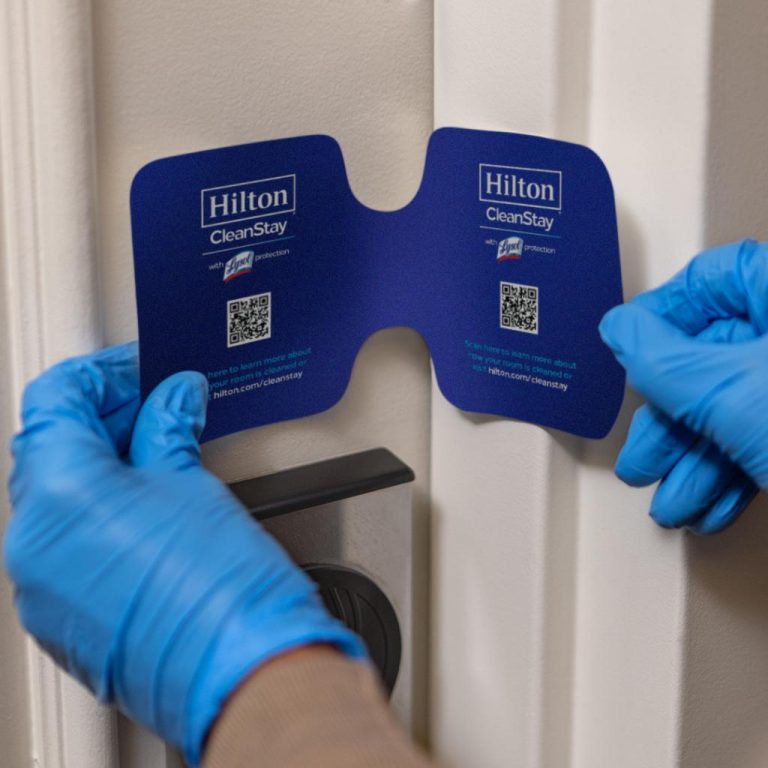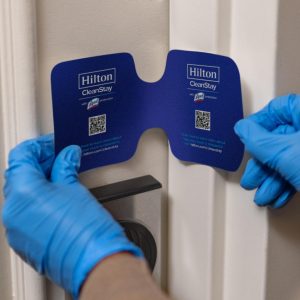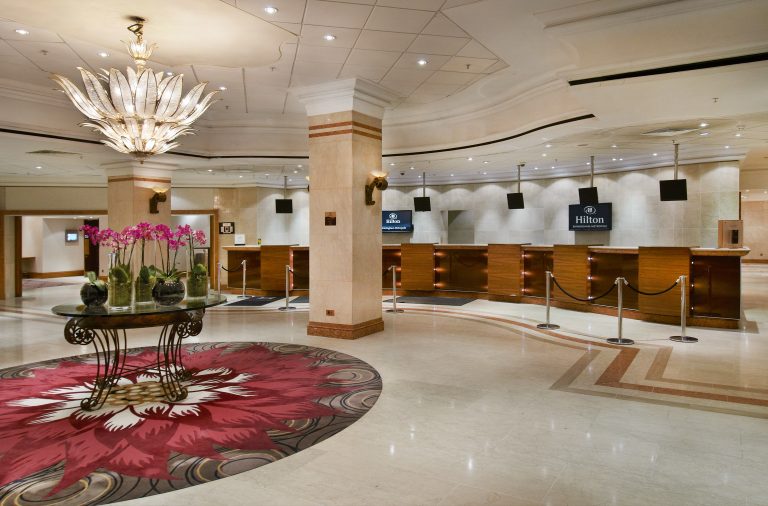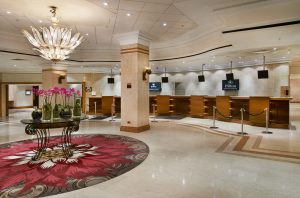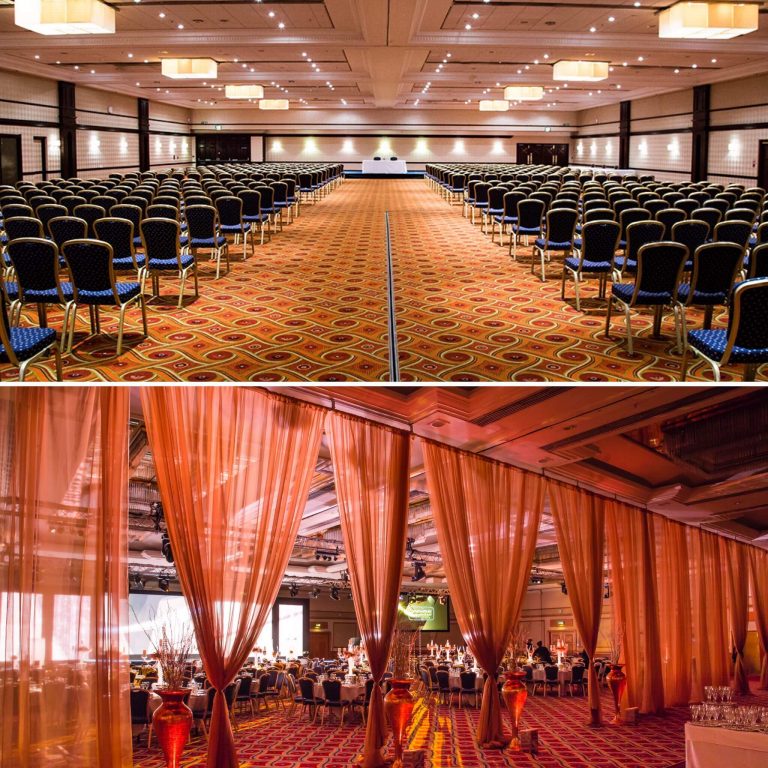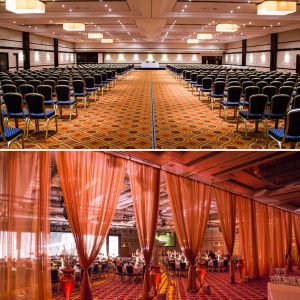 A Focus on a Favourite Birmingham Venue – Edgbaston Cricket Club
A Focus on a Favourite Birmingham Venue – Edgbaston Cricket Club
As an Event Management Company, we've lucky enough to work at some great sporting venues and have developed great relationships with the venue and their team. We'd like to review another venue we are missing during lockdown and that's the awesome Edgbaston Stadium.
Edgbaston Cricket Club offers a range of inspiring meeting spaces, engaging delegates from the moment they arrive to one of UK's leading sporting venues. Their dedicated team are always on-hand to help plan your meeting and ensure it runs as smoothly as possible. The venue offers great options for holding large and small events across the site. Let's discover some of our favourite events that we have worked on here.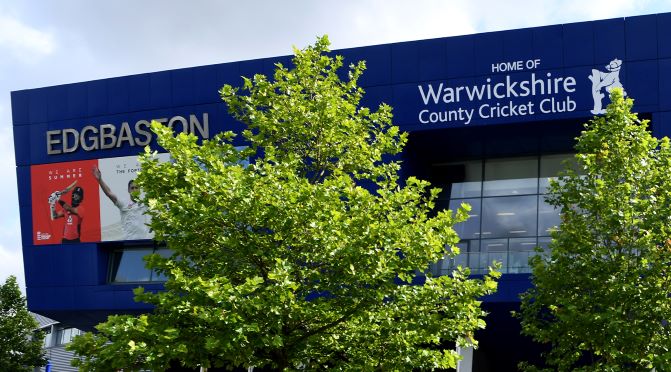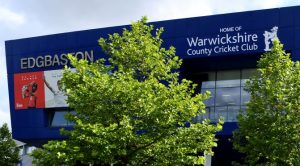 A Venue for Large and Small Events in the Heart of Birmingham
Located in Birmingham, Edgbaston is an award-winning conference, events, and meeting venue. Their dedicated, passionate, and experienced events team will work with you to deliver a truly unforgettable occasion that you and your guests will remember for years to come. With many smaller suites to hold smaller meetings as well as 2 large conference spaces, we think Edgbaston Cricket Club is an ideal space for so many types of events!
Exhibition Suite
Over the last few years, they have seen the Exhibition Hall been transformed into themed Christmas Parties, catwalk shows, wedding fairs, local and national awards dinners and a range of unique events including Fashion Shows and White-Collar Boxing.
With 1050 sqm to work with, this blank canvas space is very adaptable to any event requirements to suit customers' needs. This facility is the largest at Edgbaston and is ideal for large events with capacities up to 800 guests.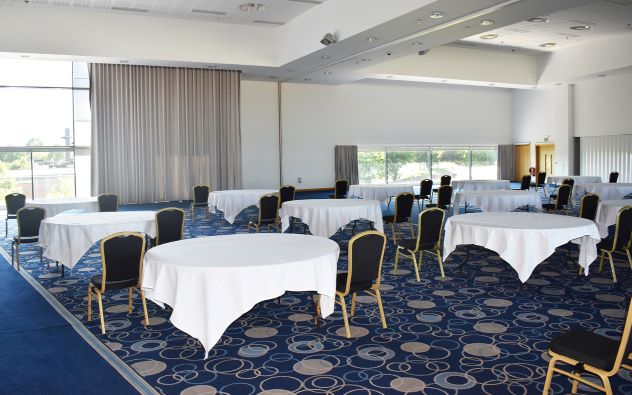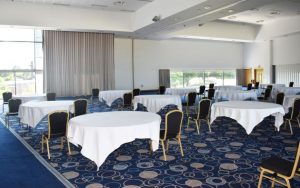 Banqueting Suite
The Banqueting Suite is a highly versatile space, perfect for hosting larger conferences, award dinners, graduation balls and weddings. It is one of the largest suites available at Edgbaston and boasts its own private balcony offering spectacular views across the iconic stadium and Birmingham skyline.
Our Banqueting Suite which is sure to provide the perfect venue to host your next event, offering exceptional adaptability to customise this space to make your event unique to you.
Room with a Stunning View
Named after West Indies legend Brian Lara's record-breaking unbeaten 501 for Warwickshire in 1994, the new 501* brings a new sophisticated, stylish, and modern appeal to the facilities at Edgbaston.
The innovative design of the room encapsulates Lara's achievement with a tiled wall providing a ball-by-ball account of the innings and a plaque to greet you upon entering, dedicated to the events at Edgbaston on 6 June, 1994.
We share some of our most favourite events at the venue over the years which gives you great ideas of how versatile the venue is for a range of events and just why we've chosen to rave about it!
Wild West Theme for Properties for Kids
One of our most memorable and experiential events created at Edgbaston Cricket Club was a hoedown for Birmingham Children's Charity 'Property for Kids'. This Wild West Themed Showdown was on an epic scale with the exhibition hall full transformed with wild west themed props, cactus plants, wild west backdrops and other cowboy props.
The evening was full of action with a cowboy cabaret , can-can dancers and other wild west actors, Rodeo Bull, Shoot Out Games as well as Wild West Photobooths! What a night thrilling night with over £40k raised!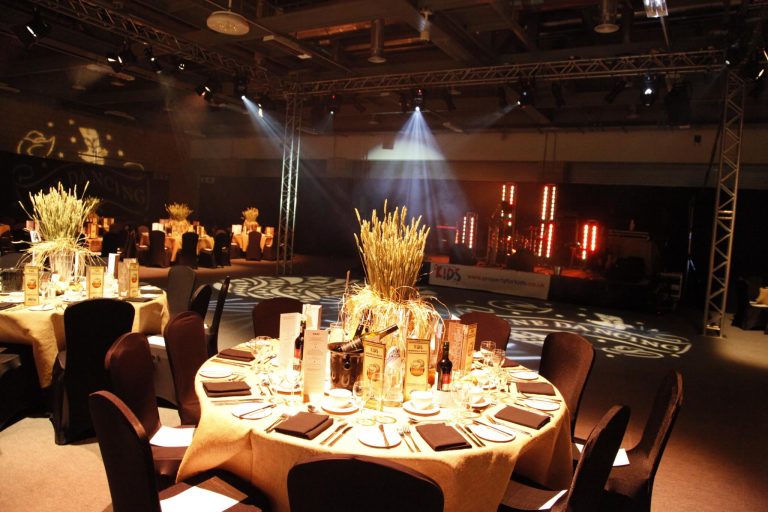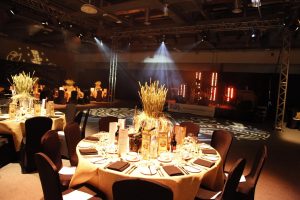 Christmas Décor – Dancing through the Decades  
Eventologists transformed the Exhibition Hall during the month of December for the annual joiner parties which are by far one of the most popular parties to attend in Birmingham. From the moment that guests walk in, they were transported through musical decades with funky 70's disco props, 80's props and 90's décor.
This theme was colourful and set the scene for the Smash Hits theme. Walls in colourful draping, music posters, slinky ceilings, and cool selfie spots for a pic with your besties. This retro theme is fun and hugely immersive as everyone manages to get into the groove when they hear their favourite tracks!
Christmas Décor – Glam and Glitz
We have designed another glamorous joiner Christmas party at Edgbaston Stadium Exhibition Hall. This time the theme was Glitz and Glam – a popular dress up theme for Christmas Events. It's colours reminded us of the silver screen with blacks, silver and white as the base colour. A great alternative idea to an Oscars Themed Event or a Hollywood Theme Corporate Event.
Our ideas for this staff party included Hollywood poster props, glitzy Hollywood entrance as well as an array of Hollywood Theme decor as well as a magical glittery ceiling with crystal chandeliers and mirror balls. Super chic and sexy, this alternative Oscar Themed Party is always popular at Christmas or for Awards Dinners as it's such a celebratory theme. We have so many Oscar Themed/Hollywood Themed Décor ideas to inspire you, so you can be guaranteed that no one event will be the same! 
For more ideas of what you can create at Edgbaston Stadium, call one of our stylists on 0116 243 6986 or e-mail us with your enquiry at info@eventologists.co.uk.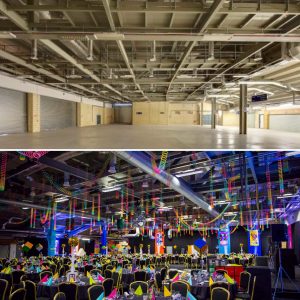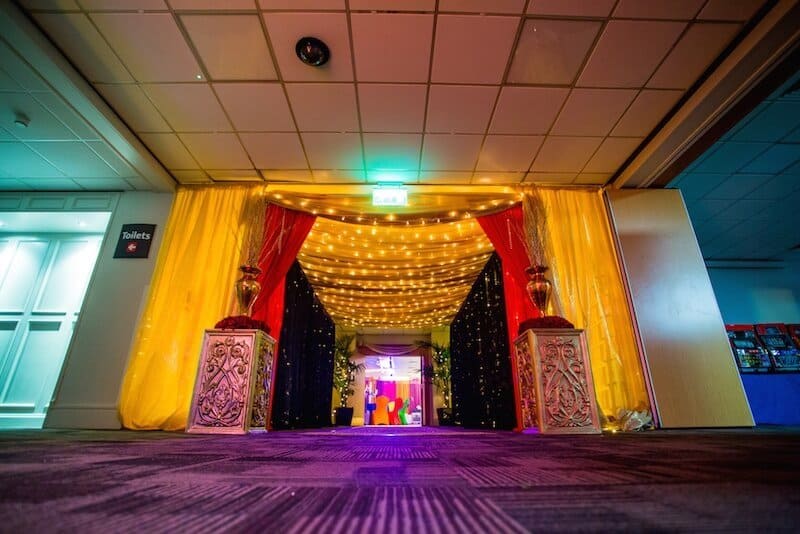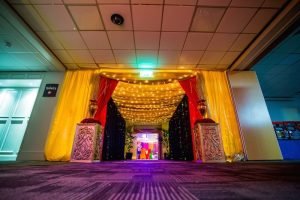 Top 10 Pub Game Ideas to Keep Customers and Guests Entertained
Top 10 Pub Game Ideas to Keep Customers and Guests Entertained
As Pubs, Bars and Hotels open, many are considering how to make the fond British pass-time fun again! We share with you some top pub games that mean hours of fun!
Games have always been an important feature in many pubs from traditional pub games, team pub games to electronic pub games. They're great fun and can make a visit to the pub even more memorable.
History of Pub games
The history of pub games goes back centuries but historically, Kings, Queens and Governments controlled the playing of pub games and publicans were threatened of losing their license if they allowed games to be played. There were even serious fines under the reigns of Edward III and Edward VI for playing an innocent game of dominoes!
These days, games are an important part of pub culture and played in many pubs in the UK, sometimes to professional levels. Below, we review some of the top games people enjoy in pubs.
Top 10 Pub Games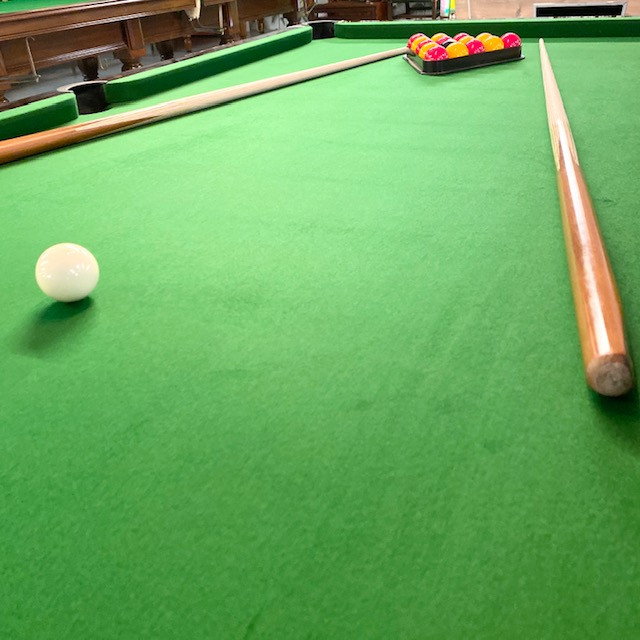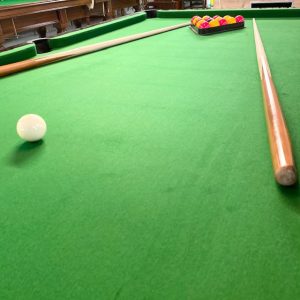 Backgammon: Whilst it's one of the oldest pub games, backgammon is still a popular game today despite laws trying to ban it being played. Its origins come from the Middle East and became popular mainly due to the gambling aspect. These days, you can even get giant back gammon games being played in pub gardens!
Pool, Snooker and Billiards: When we create pub themed events, a pool table is a must for entertainment! The game was associated with riotous and disorderly behaviour and was banned from licensed premises in 1757, but nowadays snooker and pool tables create hours of fun and competition amongst pub-goers.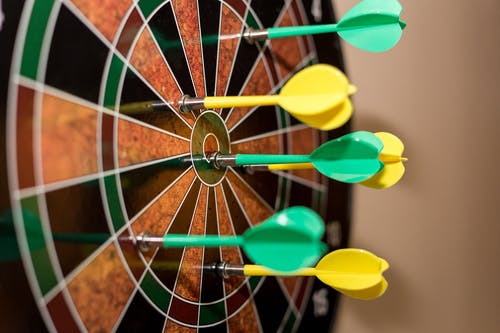 Darts: Whilst darts has been around for hundreds of years, its only recently become popular but is an iconic game in pubs. Several hundred years ago a version of the game known as 'Puff and Dart' was played where the dart was blown from a tube towards the target. Darts was made popular by the TV programme Bulls Eye and there are now teams who tour the country in professional darts matches!
Dominoes: Still a very popular game played with a set of 120 pieces and you can even play Giant Dominoes in pub gardens for fun. Some suggest that the game came to England from China others believe it originated in Italy or Spain, however this game is a firm favourite when you want to chill out with a pint!
Draughts: This can be a giant garden game or a board game with its origins in the Middle East, and like Backgammon likely to be introduced by the Crusaders in the 11th Century. Nowadays, it's a game that everyone associates with pub nights out!
Amusement Arcade Machines: Some favourite pub games can now be played on amusement machines in pubs, but we think that there is nothing like the real fun of a pub board game. Popular machines that are often seen in pubs include fruit machines, simulators, retro arcade machines and quiz machines.
Card Games: Poker is one of the most popular card games in pubs, often just for fun. However, there are many other card games that are also popular for a quiet night at the pub with friends. These days its not uncommon to have cards nights at pubs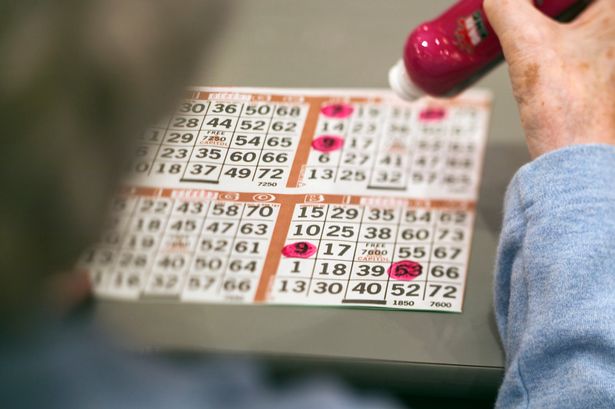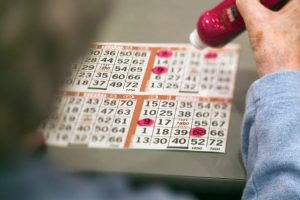 Bingo: Who doesn't love a Bingo night at the pub? The game's history goes back to 1530, to an Italian lottery called "Lo Giuoco del Lotto D'Italia," which is still played every Saturday in Italy. Bingo is a popular game often played for cash and prizes. Bingo games are won when the player matches numbers on their card with ones randomly drawn by a caller. This is a firm favourite for pubs and restaurants to bring people together and a game that works in so many settings!
Pub Quiz: Pub quizzes became a feature of pubs in the 1970's, but has grown massively in popularity especially in village pubs to bring communities together one night a week. It's become one of the most played games across the country and especially during lockdown, almost everyone has participated in a pub quiz with a beer!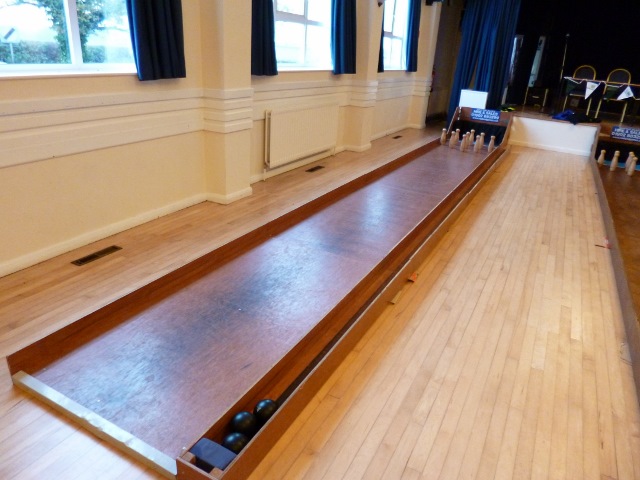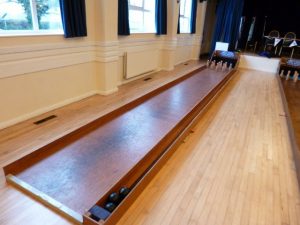 Skittles: There are skittles alleys and bowling alleys in many pubs, but this first arrived in pubs as 'table skittles. It was used indoors with nine small wooden skittles on a raised wooden base, and a ball attached to a chain which players swing to knock over the skittles. These days, it's a really fun physical game for an evening out playing skittles with friends.
Venue Focus – Edgbaston Stadium is Covid Secure and Ready to Open its Doors!
Venue Focus – Edgbaston Stadium is Covid Secure and Ready to Open its Doors!
Another Birmingham venue and a firm favourite for corporate events, Edgbaston Stadium, have announced their Covid Secure Venue Plan, so we thought we would share their plans with you!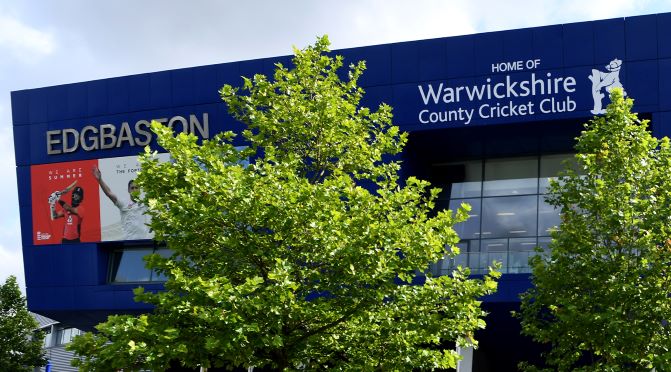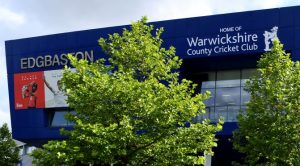 Edgbaston Stadium's events team have revealed its Safe Meetings & Events Promise to existing and prospective clients who plan to stage meetings, conferences and events at the iconic cricket ground from next month.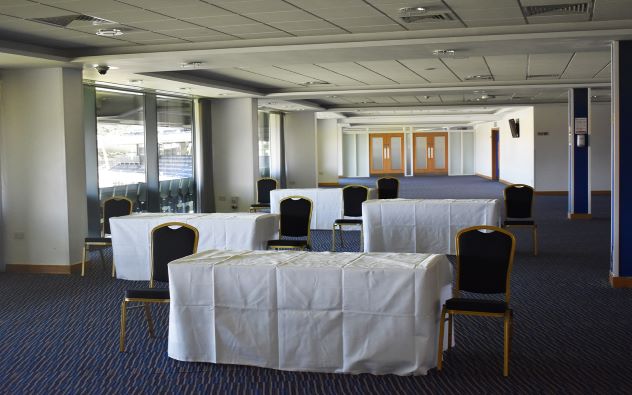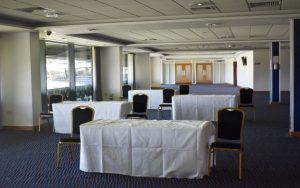 Reopening from Monday, 6th of July, Edgbaston Events has created a six-point plan that has been designed to provide greater reassurance to all delegates in response to the COVID-19 outbreak.
Space and Social Distancing – all rooms having outdoor spaces, the introduction of strict social distancing measures and clear signage and guidance around the venue
Hygiene and Cleanliness – new and improved cleaning procedures and providing a high level of hand sanitiser dispensers
Contact Free Catering – pre-packaged food and drink prepared on-site with increased safety and maintaining Edgbaston's outstanding range of fresh produce
Enhanced Technology – increased options for clients, including video conferencing, live streaming and virtual tours
Staff Fully Trained – all staff working to new operational procedures and have PPE tailored to their role
Communication – regular updates from our events team throughout the planning process
Maria Jones, Head of Conference & Events Sales at Edgbaston Events, said: "Our 6th July reopening date is something that we've been working towards throughout this lockdown period, and these new working plans have been developed following close consultation with our established clients, our partners within Compass Group, Lime Venues Portfolio and Levy Restaurants, and our technology partner PTI.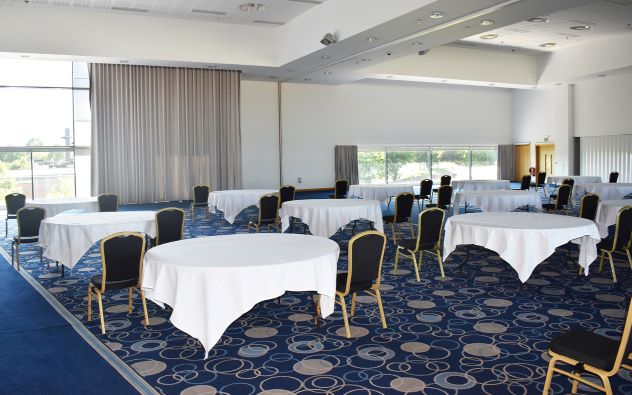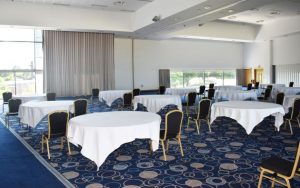 "We pride ourselves as being a business that regularly innovates and constantly assesses new market opportunities. As a result of this process, our suppliers are providing new technology to meet the changing needs of our clients who wish to stage hybrid or virtual events."
For enquiries relating to an existing or prospective event at Edgbaston Stadium, please contact the team on 0121 369 1994 (option 3) or email events@edgbaston.com.
Venue Focus – Park Regis Birmingham Steps Up its Drive to Become Covid Secure
Park Regis Venue Reception Area
Park Regis Venue 1565 Bar
Park Regis Venue 1565 Terrace
Park Regis Venue 1565 Restaurant
Park Regis Venue 1565 Bar & Lounge
Park Regis Venue Sky Loft
Park Regis Venue External Night View
Park Regis Venue Hotel Room Deluxe Twin
Park Regis Venue Hotel Deluxe Bedroom
Park Regis Venue External View
Park Regis Venue Level 1 View
Venue Focus – Park Regis Birmingham Steps Up its Drive to Become Covid Secure
Eventologists is really proud to share Covid Secure plans for various venues we work with as we get closer and closer to the opening of Venues Nationwide in our efforts to support the Hospitality Industry recover. The first venue we focus on is Park Regis Birmingham who have begun to welcome back their guests, they want to ensure that they are providing their guests & employees with a safe, welcoming and clean environment.
They have been delighted to remain open to the NHS & key workers and are looking forward to reopening their doors to the public very soon.
The hotel has been fortunate to retain their Senior M
anagement team which has given them the ability to be fast to react to change thus having been able to create a Covid-19 Secure 8 step summary along with a complete Standard Operating Procedure document.
Park Regis Birmingham have been building their plans to develop the hotel over the last couple of months and have created a series of short videos to chart their progress in becoming Covid-19 Secure, take a look at the first video highlighting their meeting and events journey 
John Angus, Managing Director said "It became clear in early April that Park Regis Birmingham would have to significantly change to become Covid Secure.  Our programme commenced in April and will take 3 months to complete, to include a full Standard Operating Procedure plan that changes all of our service standards.  We have installed protective screens and signage throughout the hotel, as well as installing sanitizer stations and new Air Purifiers in the reception and lounge areas.
Cleanliness is now the No1 requirement from our guests and we have implemented PRB Clean, which is focused on bedroom cleanliness with the final sign off being our PRB door seal that gives our customers confidence that the room has been sealed for them.  New Floor Plans have been implemented in our Events Centre and our in-house  Audio Visual company have implemented live streaming between rooms.  Finally, to provide confidence for our guests our certification process will include a Safe, Clean & Legal Accreditation from Quality in Tourism and Shield Health & Safety, both will confirm that Park Regis is Covid Secure."
For further information on Park Regis Birmingham Covid-19 Secure plans or for booking events in 2020 and 2021 please email aimee@parkregis-birmingham.com.
Venue Focus – Here's Why Park Regis Hotel Birmingham is an Awesome Events Venue Post Covid!
Venue Focus – Here's Why Park Regis Hotel Birmingham is an Awesome Events Venue Post Covid!
Here at Eventologists, we know that finding the perfect location to host your event is of great importance especially now as we need to be assured that your chosen venue has your safety covered. Therefore, we embrace the challenge of sourcing the right venue to match your event and ensure that not only is it suited to you and all your guests, but that the space accommodates your visions and theme perfectly!
One of our top venues is The Park Regis Hotel in Birmingham due to its prime location in the heart of the city, and the multiple options it provides for space. Below we provide some insights as to why this is one of our star locations.
Luxury Gala Dinner Venue in Birmingham
This four-star luxury hotel offers a wide range of different spaces for you to choose from, with various function rooms that are suited to cater to any event you have planned.  In addition to this, the hotel also offers meeting rooms, refreshment areas, outside terraces, and dedicated receptions – all of which can be transformed into mesmerising themed event spaces by us at Eventologists. What's more, with this multitude of rooms, the Park Regis Hotel has a capacity of up to 400 people, so you can be sure that all your guests will fit right in at your event!
Central Birmingham Conference Venue
The Park Regis Hotel is conveniently located on Birmingham's famous 'Broad Street', known for being the most dynamic entertainment destination.  It is easily accessible, being only a five minute walk from the nearest train station and ten minutes from the city centre. Add to that plenty of parking and accommodation facilities, and you can rest assured that this venue fits everyone's travel requirements for smooth sailing on the day of your event.
Eventologists has had the pleasure of working with Park Regis on many events over the last few years. Below is showcase of some of our favourites!
Great Gatsby Themed Launch Event
Eventologists delivered a Great Gatsby themed event for Park Regis Hotel with Gatsby Props take guests to the roaring 20s with the sounds and atmosphere of the Prohibition Era!
As the moment guests walked into drinks reception, they greeted by an elegant Flapper in a skirt she served champagne from. Once walked into the beautiful ballroom they were welcome with endless champagne and food by the hotel,  roaring 20's theming and props such as Gramophones props, an art deco screens, Vintage props and some stunning Gatsby Themed Table Decor which included Gold Gatsby Lamps and feather table centres. The evening was a roaring success as guests partied through the night!
50 shades of Gold – Corporate Christmas Decorations
Eventologists had the honour of designing and decorating the hotel ready for Christmas and what an enormous task it was since the tree stool 22 foot in the air and many smaller ones! This was no ordinary Christmas Tree Installation – this was a Commercial Christmas Tree of a magnitude that we only dress at the tallest spaces and venues. Over 10,000 baubles, 100's of metres of fairy lights, enormous present boxes and an enormous ladder to attach all the Christmas decorations with.  Every year, after dressing the tree we stand in awe of this one. This Christmas Tree soaks up the glamour of gold and drips in opulence. Its just the most unique Christmas Tree and we are proud to call it one of our creations!
As they open their doors soon, we will be sharing their plans of social distancing and how they will be supporting to ensure the venue is safe and a great for meetings again!
Does Creating Experiences and Event Hire in Hospitality Hold the Key to Visitors and Faster Recovery?
Low Colourful Pallet Seating at Outdoor Event
Small Artificial Dome Tree
Does Creating Experiences in Hospitality Hold the Key to Visitors and Faster Recovery?
The reopening of pubs, bars and restaurants should be celebrated, not only because it allows the public to create a sense of normality, but as it allows the landlords and their staff to return to what they love doing and starts to create economic prosperity again in the hospitality industry. We look at critical success factors of what the punter-after lockdown will be looking for?
We've all missed our favourite pub landlords and our locals, but things are different now. We've found ways to entertain ourselves indoors and now creating a compelling argument to go out a visit pubs, bars and restaurants means looking at creating an experience that they can't get sitting at home. We review how making making visiting bars, restaurants and pubs could be different.
What can people get outdoors that they couldn't get indoors?
Everyone is looking to party after lockdown at your pub, bar or restaurant, there are so many ways you can use Event Hire such as props hire, furniture hire and party hire to maintain social distance, comply within regulations, and create a welcoming atmosphere.
Creating the right ambience is so important to your customers having been indoors for such a long time.  For them, they will be excited to see some friendly faces that have been missed for so many weeks, the interaction with friends, neighbours, and local villagers alike.
They've probably been talking about what drink to order first and who they would like to meet up with for weeks. Creating awesome experiential spaces that allow them to relax and remember what they missed, will be essential for post lockdown solutions for hospitality spaces to encourage repeat visits and increase dwell time and spend.
We think that interesting furniture, themed décor, outdoor furniture, social distancing beer gardens, creating a zones for small family celebrations will all be essential to kickstart hospitality.
Ideas for increasing visits to pubs
So once people have had their first fix of visiting their favourite local pub, beer garden, restaurant, or bar – how can we keep them coming back. For many staying at home has become like a cosy pair of slippers. Let's face it, many of us have loved to hang out in our pyjamas till 5pm each day.
An option could be to create a themed night with an offer on themed drinks, food, or cocktails? Integrating this themed event with appropriate themed props, furniture and entertainment could encourage repeat custom as they experience something new for each visit. All these theming ideas and outdoor décor could be used to transform spaces whilst social distancing and ensuring that you work within regulations.
Maintaining a sense of community
Covid has brought communities together in a way that no other single event has and tapping into this sentimentality will be a winning strategy. As well as theming and décor to create an experience, how can you get them involved and engaged in activities that adds to their experience of being out again? Maybe it's an old-fashioned knees up and sing song.
What about the a chance to take part in a real-life pub quiz, as much as we've all loved our virtual quizzes with family and friends, nothing beats the atmosphere and good old banter between teams and the friendly heckling at the quiz master if they should dare make a mistake or read out an incorrect fact during the weekly pub quiz. What about other social distancing games that makes going out fashionable again?
We think experience and atmosphere will be essential strategy for the hospitality industry to ensure people enjoy the return back to social. The entrance may no longer be the well-known front door of the pub, but instead a wooden gate that leads to the pub's beer garden.
We may not be able to sit too close to friends and acquaintances or even enjoy the jovial chit chat as we queue and wait to be served at the bar but bringing experience into hospitality will be one way of bringing a sense of normality and bringing customers in to enjoy the delights of the local ale, favourite meal or our favourite tipple once more.
In fact, we are so sure that creating atmosphere is an important strategy, that we are offering 50% off to those want to re-ignite and restart their pub, bar, or restaurant. E-mail us today at info@eventologistsold.local for a free consultation.
Check out our Themed Events or Event Furniture for some inspiration. To enquire about a package or to book an event, Contact one of our team members.
Let's raise a glass and toast to the return of our beloved Local Pubs!
Great Ideas for Post Covid Events – Branded Charging Trees for Chat And Charge Stations
Low Colourful Pallet Seating at Outdoor Event
Small Artificial Dome Tree
Great Ideas for Post Covid Events – Branded Charging Trees for Chat And Charge Stations
As venues amend floorplans to reflect the new norm that we are about to enter, there is considerable discussion around whether the social distancing measures and spaces may leave venues look sterile and empty. We think that this might just be where Event Production will take a new role and importance in helping to infill spaces and make them feel more natural rather than empty and alarming.
Eventologists have created products that could help to fill spaces, create zones and barriers as well as being useable to attendees. The first such product is our Charging Trees to create Chat and Charge Zones at future events and post Covid conferences.
Phone Charging Tree
Eventologists created a chat and charge tree for an exhibition in 2019 that allowed users to charge their phone whilst having a mindful moment or catch up with work whilst charging their phone. We have now created wider stations that allow individuals to work, charge their phone as well as socially distance at Post-Covid Conferences, Post Covid Exhibitions and around venues and open spaces where the objective is to make venues look more decorative, increase dwell time and fill empty spaces.
Charging Trees stand proud at over 4m tall and have a large footprint so they take up lots of space. Research shows that creating natural spaces promote well-being and who doesn't love a beautiful tree to transform a space
Available in 3 options; white blossom tree, pink blossom tree and green oak tree, the trees are uber natural looking. We suggest dotting these around the space as useable features. The base can also be branded with logos or event details and hashtags.
The base is completely wipeable so venues can wipe the surface after each use, or it can house wipes so users can wipe their surface.
The best thing about our Phone Charging Tree collection is;
British Made – you are supporting UK manufacturing when you book with us as artisans in the UK craft all our products!
Fire Retardant – All our trees use inherently FR materials and foliage. An essential for many UK venues!
Bespoke Build – Our trees can be designed to suit your requirements for Activation and Bespoke projects.
Almost real – Our trees are so meticulously designed, they are often mistaken for real trees.
Choice and range – We have a full range of foliage-based products to transform venues and spaces to create the outdoors indoor.
Check them out yourself in our Trees Hire gallery. To enquire about our Charging Tree Collection or to book one, contact one of our event stylists.
I wished to get in touch to say thank you for providing the centrepieces for the Gloucestershire Live Business Awards and working with us within our budget at such short notice. I also wanted to let you know that your staff was a pleasure to work with. Very friendly, professional and had the room setup with plenty of time to spare before guests arrived. Please pass on my thanks.

Louise Symonds, Regional Events Manager
I just wanted to drop a note to formally thank you for pulling out all of the stops for our Christmas Social – the Peaky Blinders theme went down a storm and it looked UNREAL! The decor, props, bespoke items and attention to detail really made the event last night. As ever, you and the team were complete professionals and a dream to work with. Huge thanks and appreciation, I look forward to the next event already!

Clair Stevens, Communications Manager
The room looked fab and we received some great comments. It was great to work with you again and it makes things run smoothly when we can rely on you and your team to get the job done. Gives peace of mind.

Sharon Bone, Events Manager
WOW, went to an event done by these guys and I was blown away. They transformed a banquet hall into something out of a fairytale. The staff are very friendly and professional. Would definitely recommend them to anyone.

Amish Thakrar, Marketing Manager
Thank you to you and your team for all your help and support with the table theming for our UK 60-Year Anniversary celebration last night. Right from the very beginning, everything was so very professional and easy. The tables, gifts and award were absolutely fabulous and really added to the whole ambience of the evening, and I have had many wonderful comments about them from our visitors.

Lesley Young, Marketing Communications Manager