Get a stylish, modern look with our catalogue of Poseur Tables Hire
If you are looking for a relaxed yet stylish and modern look, our Poseur Tables for hire are a very popular option for chill out and bar area furniture, for casual events such as parties, summer parties, exhibitions and conferences!
Our Poseur Tables Hire collection – which can be used by itself or fashionably paired with our matching bar stool collection – comes in a variety of heights, materials and styles, like aluminium, wood and acrylic, in order to fit within any theme that you might have in mind.
Here at Eventologists, we offer the following options in terms of Poseur Tables:
Illuminated LED Poseur Tables: great for bar areas and drinks receptions at gala dinners and themed events, our Illuminated LED Poseur Tables come complete with a stretch cover to let the multi-coloured light through!
Chrome Poseur Tables: this classic option is made of high polished aluminium and has a round top and pedestal-style leg. Our Chrome Poseur Tables are 600mm in diameter and stand 1100mm tall. Also, if you wish to cover these tables, we recommend the purpose-made stretch covers which we have available in white or black, or a 118′ tablecloth, usually held by a ribbon.
White Mirror Poseur Tables: this high-quality tall poseur table features a white powder coated frame and a mirror top, standing at 1040mm tall and having a 600mm top.
Black Poseur Tables: this stylish poseur table features a stainless steel truss frame and a smooth black wooden polished top, having a height of 1040mm high and a 600mm in diameter top.
Rustic Square Poseur Tables: these stunning rustic rectangular high tables are great for festivals, rustic and outdoor events. Each table has a square 60cm x 60cm top and stands 110cm tall.

These high tables go great when paired with our rustic wooden bar stools for hire.

Barrel Tables: our Barrel Tables are perfect poseur options for the festival, outdoor or 20's themed events. Each table has a square 60cm x 60cm top and stands 110cm tall. These high tables go well with our wooden bar stools for hire.
Take a look at some of the most popular types of events which include Poseur Tables for hire and let us know your ideas so we can incorporate this stylish element into your next event!
Let the light dangle up in style with our Crystal Chandelier Table Centres for hire!
Are you looking for a statement piece that looks as modern as it looks classic and elegant? Then look no further, for our Light Up Crystal Chandelier Table Centres for hire are exactly what you've been dreaming of!
Here at Eventologists, we pride ourselves in our unique and stylish event props for hire, with our Table Centres being one of our favourite elements. Available in different sizes and styles, our Table Centrepieces hire are easily incorporated into any event. Perfect for both showcasing and enhancing the theming of the party, Table Centres are always a pivotal element in the decoration of the venue.
When it comes to themed events, Table Centres have a great role to play. Their arrangement can elevate the theme and help create an immersive atmosphere for guests to really feel transported to another place.
Our Light Up Crystal Chandelier Table Centres hire are perfect when looking for a stylish, glamorous centrepiece for your event after a conference, a corporate event, or a gala dinner. The classic design of the chandelier is enhanced by the addition of modern lighting, making it a unique statement piece that is sure to capture the looks of every guest. These table centres can be lit up in any colour and they can also be branded on the base to showcase your bespoke artwork.
We have at disposition a wide array of Light Up Crystal Chandelier Centrepieces for hire, all available in our own vaults, so you are guaranteed to always get value for money.
Our Crystal Chandelier Table Centres are perfect for any kind of event and are especially looked for when organising corporate events and galas. They are also a wonderful fit for themed events, for they combine flawlessly with themes such as Great Gatsby, Roaring '20s, Diamond, or Glam & Glitz!
Our team of event stylists will set the fabulous Light Up Crystal Chandelier Table Centres for hire at the venue of your choice, styling them in the best way to make the room look dashing and splendid, saving you from any worries regarding the organisation of the party on such an eventful day.
Take a look at our magnificent Light Up Crystal Chandelier Table Centrepieces for hire and contact us so we can start together with the tailoring of an event that's perfect for you and let us know about any special inquiries or bespoke designs you might want. We guarantee that with Eventologists you will find the best Table Centres near you!
Be the most shining starlet in this Glam & Glitz themed event!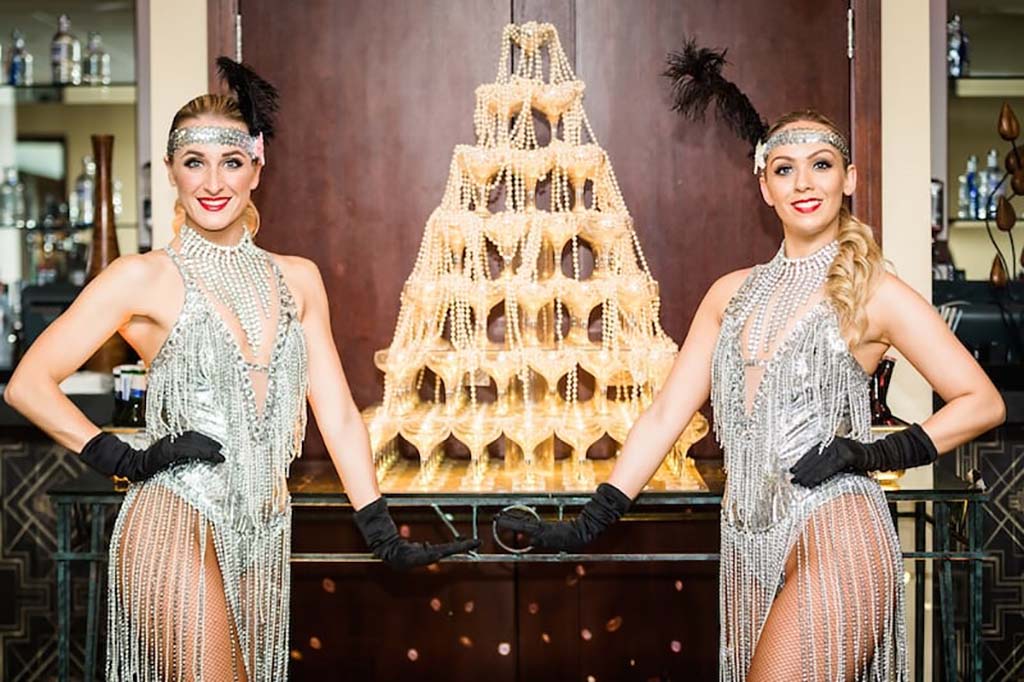 Keywords: Themed Events | Themed Parties | Themed Decorations and Props | Glam & Glitz Themed Events and Parties | Glam & Glitz Themed Decorations and Props
Feeling like a classic superstar? Bring on all the fabulousness with a super Glam & Glitz themed event full of sparkle and glamour that is guaranteed to dazzle your guests!
Due to their elegant tone, Glam & Glitz themed events are always extremely popular for many types of occasions – Charity Balls, Christmas Parties, Corporate Events, Themed Weddings, Gala Awards Dinners. Glam and Glitz themed parties are timeless and classical, giving an opportunity for guests to glam up to the max and dress up in sparkle and shine. Everybody enjoys choosing a new sparkly gown or dashing tuxedo, and this opportunity will sure make every guest feel like a star.
A Glam & Glitz evening is also a perfect theme for an Awards Gala Dinner, ensuring your guests feel even more special and valued, and giving the winners the chance to shine as much as the recognition they are receiving.
Here at Eventologists, our team of party stylists with great expertise will be happy to show you many possible visions for this classic event. They will also be more than glad to guide and walk with you through the way of whole creative process if you bring your own Glam & Glitz party ideas to make the event you envision no more a dream but a truly shiny and shimmering reality.
Thanks to our in-house staff and wide array of Glam & Glitz themed props and decorations for hire, we will be able to add all the theming needed to match the mood of such a splendid event, having to your disposition, among others, elements such as:
Crystal chandeliers hanging from the ceiling to reflect the glitz from the mood lighting and the guests.
Crystal curtains to add a sparkle in every corner of the room.
Glitter floors.
Theatrical draping and tablecloths in elegant, metallic colours to enjoy dinner in the classiest manner.
Elegant cups, details in pearls, feathers and garlands, crystal balls, elegant cloches and feather lamps.
The most glamorous of table centrepieces, such as glass pieces, shiny trees, reflecting spheres, candelabra, are ready to shimmer on all occasions.
Enhance the evening with a live jazz band or a super dance troop with the most authentic Glitz & Glam costumes and party the night way in your sparkly stilettos until your feet can't move any more!
Let yourself be seduced by an unforgettable Burlesque Themed Party!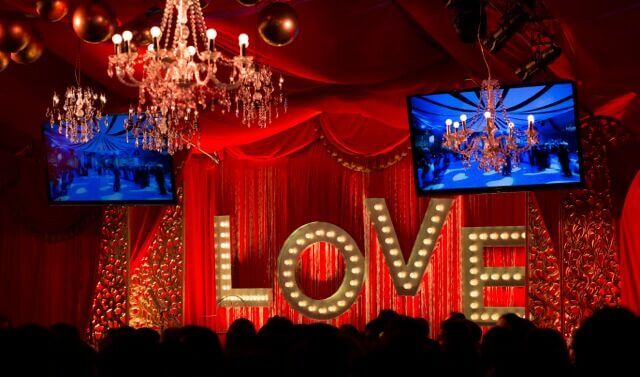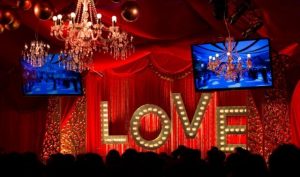 Keywords: Themed Events | Themed Parties | Themed Decorations and Props | Burlesque Themed Events and Parties | Burlesque Inspired Decorations and Props | Parisian Themed Entertainment | Moulin Rouge Themed Entertainment
If you are looking for a seriously sexy and very chic theme for your little secret rendezvous, you have come to the right place, for Burlesque themed events have become all the rage ever since Moulin Rouge became a popular place to visit in Paris.
Oooh, la la! Paris, the Eiffel Tower, the infamous Rive Gauche full of cafes, bohemian and artistic vibes, the Seine River by candlelight. Just by looking at this city, one feels that romance and love sure must have been invented here. This city is definitely fabulous and glamorous by day and unforgettable by night, and here at Eventologists', we can swoop you right there with our Burlesque and Parisian themed events and parties that are just waiting for you.
You will find yourself in the middle of a Parisian Cabaret as soon as you enter the venue, for its true essence will be captured with dim and lavish lighting, matched with a sensual and romantic colour scheme, paired with our Burlesque themed decorations and typical Parisian themed props, such as:
Cages for sexy performances and giant "Love" signs.
Lots of luscious red draping, accompanied by gorgeous black and gold accents to make the setting all the more luscious.
Retro pillars and archways are inspired by the classic Parisian architectural design, as well as the old classic Cabarets.
Centrepieces full of feathers, intriguing masks, red flowers, shiny jewels, candles and bright crystals adorn the elegant tables and chairs in which guests can sit to enjoy dinner and drinks.
Chandeliers hang from the ceiling to reflect the dim lighting of the room and create an ambience that will make you fall in love!
Glitter and glamour are the themes of the night, so along with the Burlesque themed decorations, you will find Moulin Rouge themed entertainment to make everybody's jaw drop. Guests won't have a moment to stop having a blast, starting with the seducing music, to watching daring fire eaters take the stage, to the most-awaited number of the night… the dancing of the infamous Can-Can girls!
There's no going wrong with Eventologists' Burlesque Themed parties and events, for all the details will be coming together to create a wonderful night you will never forget.
Viva Las Vegas: The Perfect Theme for Your Next Party
Las Vegas Themed Entertainment
Las Vegas Themed Entrance
Las Vegas Themed Entrance
Las Vegas Themed Celebration
Tall Casino Themed Table Centrepiece
Showgirls & Event Performers
Bond themed corporate event
casino theme party entrance
Viva Las Vegas: The Perfect Theme for Your Next Party
What happens in Vegas, stays in Vegas. Unless it's a 'Viva Las Vegas' Event Theme of course!
Our Las Vegas or Casino themed event will transform your venue into a space brimming with glitz and glamour. Perfect for all occasions including awards ceremonies, corporate events, Christmas parties, private functions, charity events and more.
Take your guests to the famous Las Vegas strip where everything eccentric is the norm. Our Las Vegas themed party will bring everything you expect from a Las Vegas theme to you, from Caesar's Palace to Bellagio to the quirkiness of Old Vegas!
Our entertainers will wow guests with magic tricks and illusions and the showgirls will dance till dawn whilst the roulette wheels and slot machines will create the excitement that Vegas is famous for!
As guests arrive through our Four Deuces archway, they will see an eclectic mix of Las Vegas props from a Las Vegas sign to an Eiffel Tower standing proud in the Drinks Reception.
Our look-alike entertainers  of Elvis Presley and Marilyn Monroe will create great insta-moments for selfies and funny photos. Casino table hire is an essential feature of our Vegas Themed Events – slot machines, roulette wheels, Blackjack and Wheel of Fortune will bring the competitive streak out in guests. Our stunning cocktail bar hire will serve champagne cocktails whilst our cocktail pianist or crooner sets the scene for the rest of the evening.
As guests enter the room, they will be wowed with more splendour and glamour of Vegas. Feather Plume Table Centres, Vegas themed Table Centres and Martini Table Centres all adorn the room whilst Casino backdrops and Vegas themed props add the finishing touches to the room.
Our crooner will dazzle guests with the best of Frank Sinatra and Shirley Bassey before the Las Vegas Showgirls entertainers will mesmerise guests with their can-can and dancing before inviting guests to the dancefloor!
Add to the excitement with a cirque style show with aerialists, acrobats and stunning theatrical entertainers! After the show guests can go back to the Fun casinos which are a perfect way to finish the evening for guests who just want to chill. Our full size casino tables look stunning and add further atmosphere to your venue while our professional croupiers will certainly transform you to Vegas!
Choose from some great props and theming to create your next Las Vegas themed event:
Vegas Illuminated entrance
Four Deuces Archway
Eiffel Tower
Sphinx Statues for entrances
Dice props
Playing Card Props
Flambeaux torch hire
Giant dollar sign hire
Vegas Themed LED Silhouette Light boxes
Black or white LED dance floor
Vegas Themed Table Centres
Feather Plum Centerpiece Hire
Entertainment options:
When its comes to Las Vegas themed party the entertainment options are endless, the only limitation is your imagination
Fun casino Hire
Living Statues and Mime Artists
Aerial silk acrobats
Look-a-like acts
Elvis tribute show
Las Vegas Show Girls
Vegas Style Stilt walkers
Crooner or Swing bands
Magicians
Papparazzi
For further details on our Las Vegas Themed Party, contact our Events Stylists today.
Take your Event to the Next Level with a 007 Bond Theme
James-Bond-theme-Entrance
Bond-Theme-Feather-Table-Centre
James Bond theme venue dressing
James Bond themed props & decor
Light up martini table centre
007 themed party props & decor
Take your Event to the Next Level with a 007 Bond Theme
Step inside the world of glam, glitter, and espionage with a James Bond Themed Event for your next corporate party.
Eventologists will engineer your venue into an action-packed event filled with style, sophistication and 007 glamour.
Your guests will make a grand entrance as they stroll down the red carpet, which is set against a grand James Bond backdrop, decorated with ropes and stanchions and large 007 lightboxes. We set the stage to make your guests feel like they're walking into an actual Bond movie.
The room will be filled with all things Bond. Picture silhouette lightboxes, 007 movie posters, Bond table centres, big martini glasses, giant playing cards and light-up 007 letters.
Head to the bar to sip a classic 007 martini – shaken, not stirred. Perhaps try your hand at roulette, blackjack or simply catch the eye of one of the many beautiful girls in attendance.
But beware, as you never know who amongst them may be actual secret agents.
Our 007 Themed Décor includes: 
007 Silhouette Lightboxes
Martini Glass Table Centres
Giant 007 Signs
Giant Dollar Signs
Large Feather Table Centres
Giant Dice
Our Bond Entertainment includes: 
Casino Tables
James Bond Look-a-like
Casino Dancers
Speak to one of our Event Experts to help you plan your next 007 themed event.
Spring and Summertime Event Ideas: Festival and Outdoor Theme
wizard of oz entertainers
wizard of oz entertainment
Venetian themed event (Large)
Wild West Themed Entertainment
Juggler for meet and Greet
Las Vegas Themed Entertainers
Masquerade theme entertainers
Masquerade themed dancers (Large)
Masquerade themed entertainers
gold light up stiltywalkers
Gold themed contortionist (2)
Hanging Petal Arch with Angels
Fire themed Entertainment
forest fairies entertainers
Gangster and molls entertainers
Giant+Gold+Birdcage+Hire1
Gold light up showgirls copy
Alice in Wonderland themed Entertainers
Black and Silver Belfast Showgirls
Spring and Summertime Event Ideas: Festival and Outdoor Theme
The spring and summer seasons are very close now and its time to plan your summer themed event! Whether you wish to celebrate with a Mardi Gras Vibe or jiggle your hips at a Carnival style Party, or create a Festival theme Event, when the sun begins to glow and days become warmer, themes for events become even more vibrant and edgy.
Festivals have become all the hype and the season for the top UK Festivals is arriving soon. It's time to grab your jeans and t-shirts and step down a gear, make it casual as we recreate Glastonbury just for you. Or, what a tremendous way to capture and introduce the carnival theme for those who have never experienced festival celebrations. It's the time of year to have some fun and awaken our minds. Breathe in the fresh air and admire the stunning natural environment. Eventologists are the creators and designers for your festival and tree themed party ideas tailoring each aspect just for you. We ensure all of our events are refreshing and unique by using innovation, design and creating bespoke props that makes you feel that you are truly outdoors creating e an immersive experience that open your senses to the festival feeling as you are surrounded by the most vibrant and hypnotic colours. Wouldn't you love for your guests to look back on your celebration and recall the captivating and immersive experiences they shared with you? It's time to transform the corporate world into interactive conferences, glamorous gala dinners, and memorable corporate events. Tone down the festival vibe and we get a unique outdoor theme. Our unique Tree Props, crate seating, living walls and rustic furniture create provide the setting for a unique summer theme event!  Entice your guests to break under your very own fantasy forest of trees allowing their mind to escape whilst networking with colleagues whilst keeping cosy and snug.
The festival theme is so diverse your able to combine your celebration with an outdoor or indoor event. The products and props we build are extremely versatile and can be easily adapted in different spaces and be set up when set-up times are short! Our life-size trees create beautiful statements however they are dressed. The spring green coloured natural foliage and flourishing wild flowers can create realistic entrance tunnels, rabbit hole entrances, feature walls and statement props in rooms.  There are so many Festival theme ideas that can be included within your event as well as creating a magical woodland; how about festival flag entrance outside the venue? What about offering guests carnival wristbands upon arrival. Keep the food casual and incorporate a variety of delicious food huts alongside fun fairground games stalls providing further enjoyment and amusement.
Combine the whole look by introducing interactive entertainers such as festival themed face painters, extravagant fire performers, hippie stilt walkers, exceptional hula hoopers, a champagne diva serving drinks from her skirt, or even an aerial bartender pouring libations from above. No festival theme would be complete without live entertainment delivering music direct to your guests wowing them as they enjoy and sing along to the most awesome and mind-blowing live band – what a great boho atmosphere you've created with a casual vibe that encourages everyone just to let their hair down!
If you're stuck for a summer theme event, why not call one of our event stylists to assist you to create something quite unique! For more inspiration, take a look at our festival themed events gallery on our website
#eventologists #eventprofs #festival #musicfestival #concert #dance #music #entertainers #entertainment #theme #design #creation #experience #immersive #firebreathing #carnival #interactive #fun #relax #enjoy #dance #sing #colour #colours #spring #summer #flowers #nature #sun #inspiration #bright #bold #vibrant #unique #party #celebrate #celebration #awards #friends #happy #birthday #costume #engage #entertain #interact #teambuild #festivaltheme #glastonbury #glastonburytheme #summertheme #summertimetheme #treehire #prophire #gardentheme #rustictheme #outdoortheme #springtimetheme #carnivaltheme #secretgardentheme #woodlandtheme #foresttheme #woodland #forest #enchantedforesttheme #enchantedforest #colourfultheme #festivalthemedevent #event #innovation #innovative #summertime #musicfestivaltheme #themedevent #themes #treeprop #outdoortheme #props #festivalprop #secretgarden #festivalentertainment #corporateevent #awardsdinner #gala #galadinner #musictheme #occasion #specialoccasion #tablecentre #centrepiece #decoration #feature #tablecentrepieces #conferences #corporateevents #decor #colourtheme #themeforest #charityevent #experience
Tick tock tick tock – its nearly Christmas!
80s-Christmas-Tree-683x1024
Black-and-Gold-themed-Christmas-Tree1-683x1024
Black-and-Gold-themed-Christmas-Tree-683x1024
Futuristic-Christmas-Tree-768x1024
Gold-and-Red-Christmas-Tree01
Great-Gatsby-Christmas-Tree01 (1)
Great-Gatsby-Christmas-Tree01
Light-Up-Christmas-Tree-Table-Centres01
Lime-Green-Christmas-Tree01
Multi-Coloured-Christmas-Tree-768x1024
Narnia-Christmas-Tree-683x1024
Peacock-Theme-Christmas-Tree1-768x1024
Peacock-Theme-Christmas-Tree-768x1024
Pink-and-Purple-themed-Christmas-Tree-768x1024
Radisson-Blu-Christmas-Tree-819x1024
Red-Green-and-Gold-Christmas-Tree1-768x1024
Red-Green-and-Gold-Christmas-Tree-768x1024
silver-themed-christmas-tree
slinkies-christmas-tree-683x1024
Traditional-Christmas-Tree01
traditional-Christmas-Tree1-768x1024
traditional-Christmas-Tree-768x1024
Traditional-Snowy-Christmas-Tree01
Turquoise-Christmas-Tree01
Turquoise-Christmas-Tree1-768x1024
Turquoise-Christmas-Tree-768x1024
How to dress the Perfect Christmas Tree
It's that time of year again when the elves at Eventologists start work on creating spectacular Christmas displays and plan awesome Christmas Party theming and decorations for clients. We focus on Christmas Trees at this time of the year planning on how we will make statements with trees of all sorts of shapes and sizes – Banish the Bland we say and make sure that this year your Christmas Tree Décor in your office or venue says everything about you, your brand and the people that work there. It's a feature that sits proud in company reception areas for almost a month, so why do some people over look this important. We believe its because people just aren't sure how to dress the perfect Christmas tree and always end up sticking to conventional ideas and colours.
We share some great ideas of how people are pushing the boat out to make their Christmas Tree Décor stand out;
A classic – traditional Christmas tree colours
This year the colours and styles have been wide and varied; traditional Christmas Tree Decorations in Red, white and green are always popular. There's nothing that beats the classic nut cracker themed look, it's always a favourite but adding a twist of modern can be quite quirky!
A funky Christmas tree
Our Top of the Pops or 80's style Christmas tree is dressed in bold bright colours and slinkies – We have so much fun dressing this tree with bright tropical colours delivering a really electric look! The jewel coloured baubles make any tree vibrant, royal and rich.
Peacock themed Christmas tree
Moving on is a Peacock themed Christmas tree – which is one of the largest we dress each year. The Norwegian Spruce towers over 20ft in the air which makes dressing the oversized Christmas tree a particular challenge! We used vibrant turquoises and teals with gold and silver and then intertwined with peacock feathers and acorns.
A Christmas tree with a twist
You don't need to have a conventional Christmas Tree, we can dress or provide a tree that is a little out of the ordinary and give it a snow drenched look! Whether it's a Narnia inspired Christmas tree nor just classical winter wonderland!
We suggest Christmas Venue Dressing and Christmas Tree Decorations starts early in the year but don't panic if you've left it too late – A dresser or event organiser can come to your rescue even now!
#eventologists #eventprofs #wintertheme #events #b2bevents #eventdesign #Christmas #christmastrees #experiential #corporateevents #christmasparty #christmas #party #event #officeparty #festivefun #themedevents #evententertainment #tablecentrepiece #corporateevent #eventtheme #venue #tablecentres #galadinners #glamandglitz #event #tabledressing #corporatetablecentres #roomdecor #eventologists #events #celebration #specialoccasions #special #occasions #themedevents #backdrops #tablecentres #lighting #decor #eventdesign #theme #themedparty #dance #colour #corporateevents #corporate#partytheme #awards #awardsdinner #nationwide #charityevent #bespoke #tablecloths #chaircovers #specialists #entertainment #inspire #workparty #workdo #festive #funky # funkychristmastree #peacock #treedecor #traditional #traditionalchristmastree #stunningvenuedressing #theatricalchristmasdécor #christmastreedressing #officepartytheming
Charity begins with Eventologists
988363_10152069342622930_998233867_n
BskyB-Charity-evening-1024x683
Kindled-Spirit-Charity-Event-Large-1024x732
star_trust_ball_260915-1017-1024x682
WaterAid-210615004-1024x682
Charity begins with Eventologists
As we get nearer to Christmas, we think of people less fortunate than us. As part of our commitment to raising money for Charity, the Eventologists support many charity events nationwide. Events take all sorts of forms, Charity themed Events, Charity Gala Dinners, Charity Lunches; whatever the format, Eventologists will have great ideas to make your event unique and memorable. In the last year we have supported so many great charities with discounted theming and décor. #Northumbrian Water, #PropertyforKids, #LOROS, #RosemaryConley, #KindledSprit, #WomenoftheYear, #theStarTrust to name but a few. As part of our Corporate Social Responsibility Policy, we provide discounts to all charities nationwide throughout the year for any theming. In doing this we have helped save over £40,000 in costs for Charities. If you're organising a fundraising event or a charity event, don't forget to ask us for your automatic discount!
This October, Event specialist Deborah travelled to India to help build a school for Children from some of the poorest villages in Tamil Nadu. Eventologists would like to thank everyone for their kind donations and support!
When you go down to the Woods today….you'll be in for a surprise
Gold-candelarbra-768x1024
Gold-Charger-Plates-1024x683
Gold-Chesterfield-Bar-1024x683
Gold-Floral-Spider-1024x683
Gold-floral-statement-Piece1-683x1024
When you go down to the Woods today….you'll be in for a surprise
October signifies a change in the season and as the dark nights close in and Halloween gets nearer, the demand for dark woodland theme or enchanted décor becomes ever more popular. Whether you want an event that feels dark and sinister or you just want people to feel enchanted by a forest theme, here are some great ideas to inspire you to host a great event in October. #EnchantedWoodland Theme, #HarryPottertheme, #Foresttheme, #Halloweentheme; whatever you call it, it's a great backdrop to create a stir and bring true theatre to a venue! Woodland Table centres, Giant Trees, Walled gardens, Fairy lights, Ghoulish characters, outdoor story telling – bring the outside, inside with a truly mesmerising theme.
I wished to get in touch to say thank you for providing the centrepieces for the Gloucestershire Live Business Awards and working with us within our budget at such short notice. I also wanted to let you know that your staff was a pleasure to work with. Very friendly, professional and had the room setup with plenty of time to spare before guests arrived. Please pass on my thanks.

Louise Symonds, Regional Events Manager
I just wanted to drop a note to formally thank you for pulling out all of the stops for our Christmas Social – the Peaky Blinders theme went down a storm and it looked UNREAL! The decor, props, bespoke items and attention to detail really made the event last night. As ever, you and the team were complete professionals and a dream to work with. Huge thanks and appreciation, I look forward to the next event already!

Clair Stevens, Communications Manager
The room looked fab and we received some great comments. It was great to work with you again and it makes things run smoothly when we can rely on you and your team to get the job done. Gives peace of mind.

Sharon Bone, Events Manager
WOW, went to an event done by these guys and I was blown away. They transformed a banquet hall into something out of a fairytale. The staff are very friendly and professional. Would definitely recommend them to anyone.

Amish Thakrar, Marketing Manager
Thank you to you and your team for all your help and support with the table theming for our UK 60-Year Anniversary celebration last night. Right from the very beginning, everything was so very professional and easy. The tables, gifts and award were absolutely fabulous and really added to the whole ambience of the evening, and I have had many wonderful comments about them from our visitors.

Lesley Young, Marketing Communications Manager